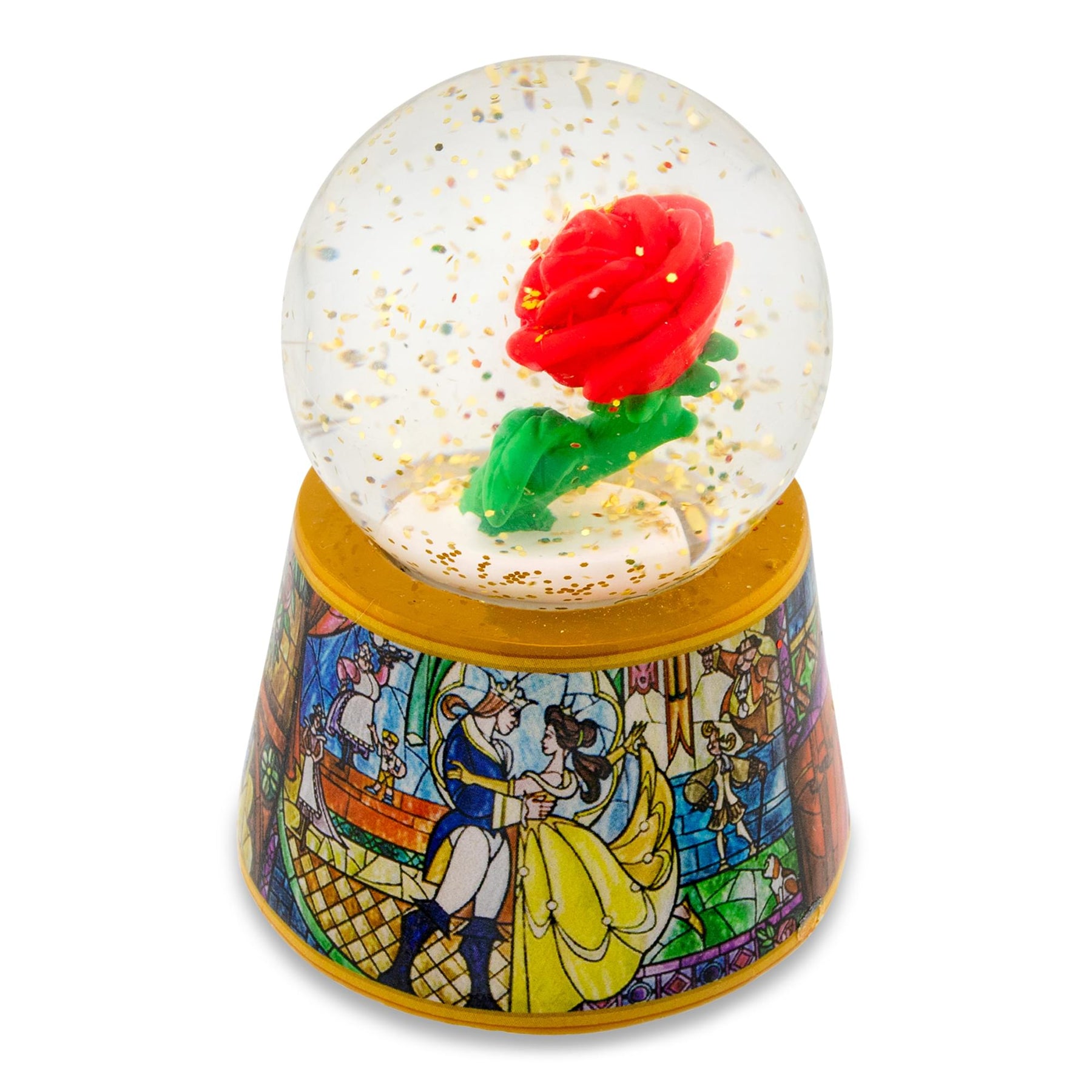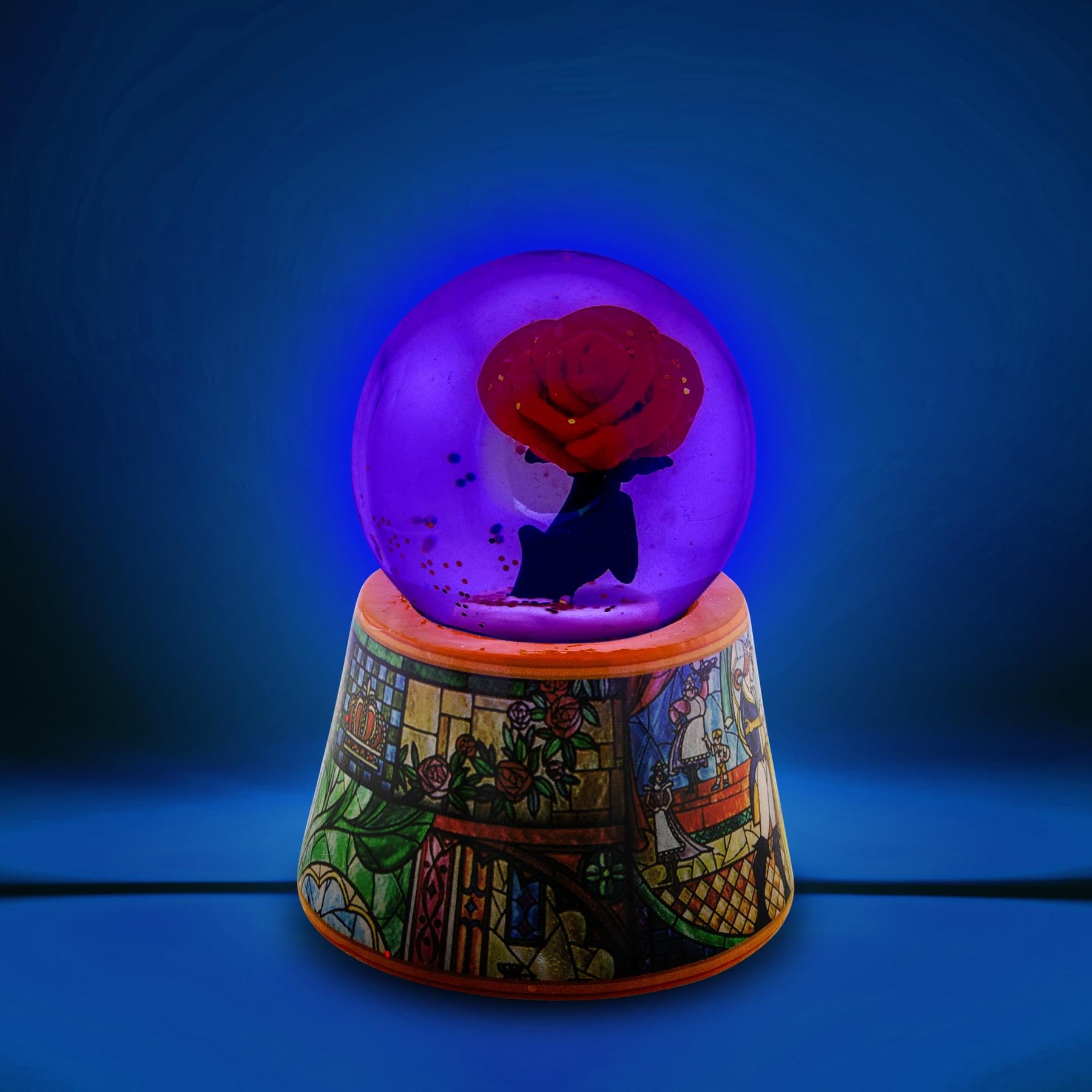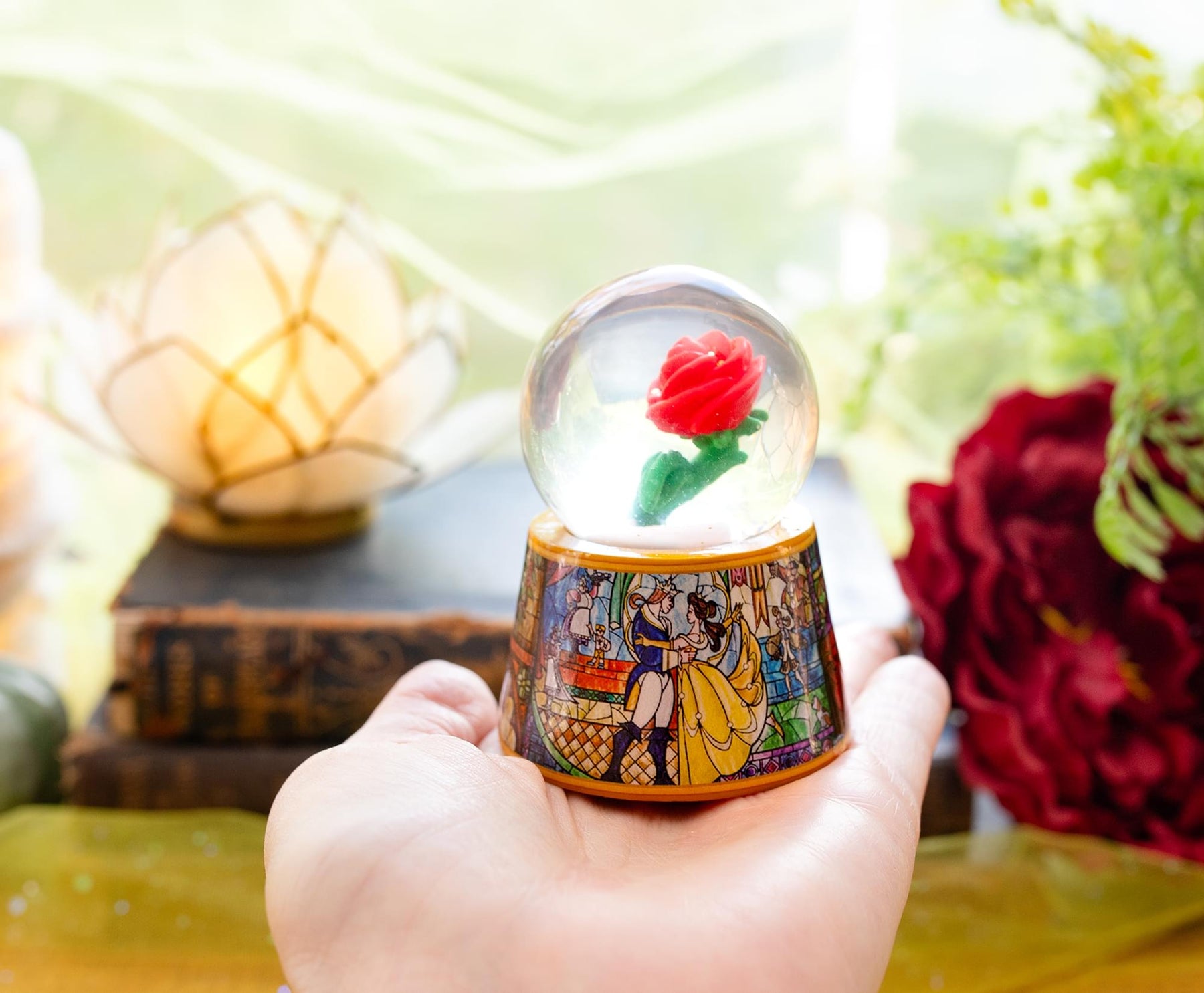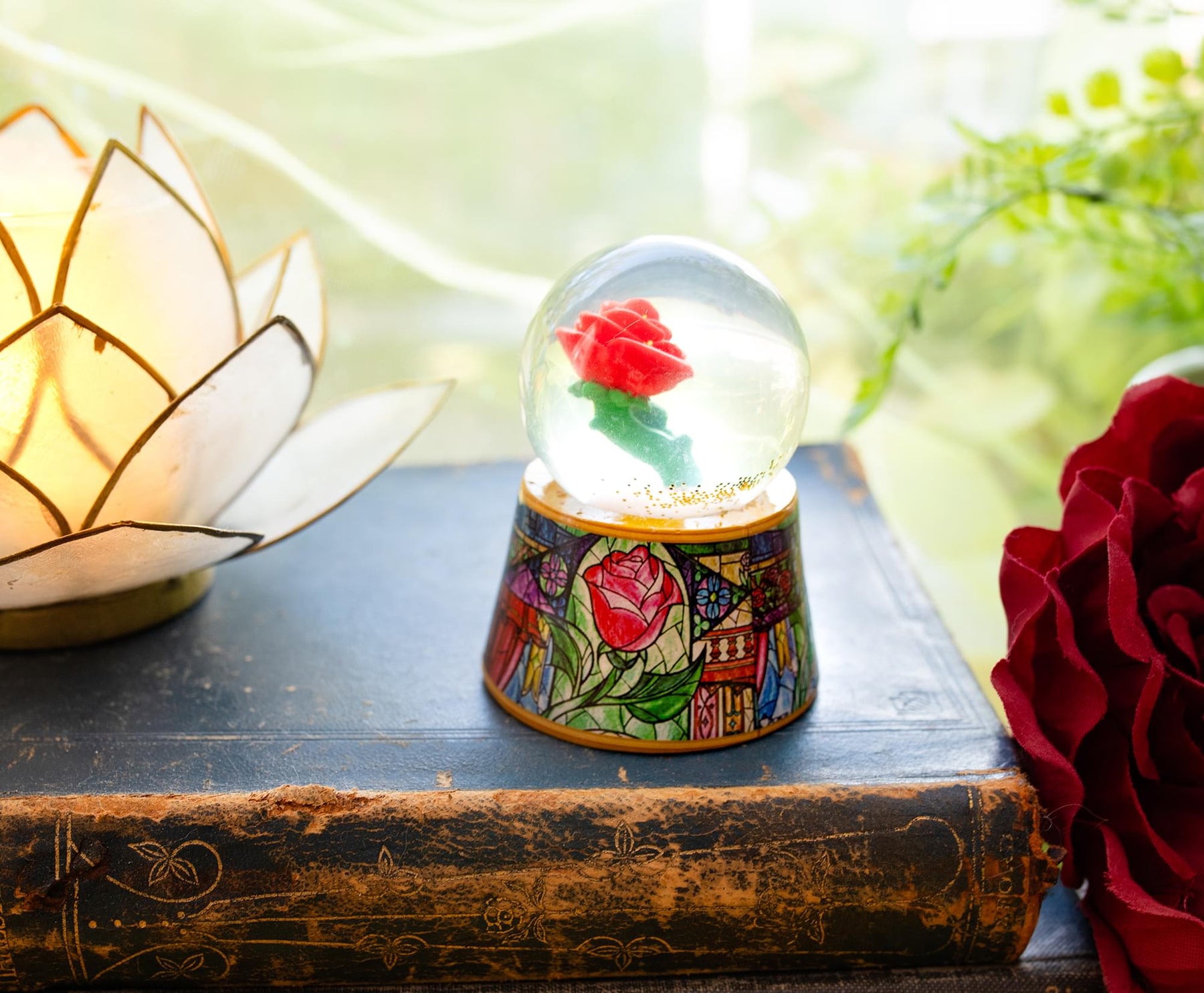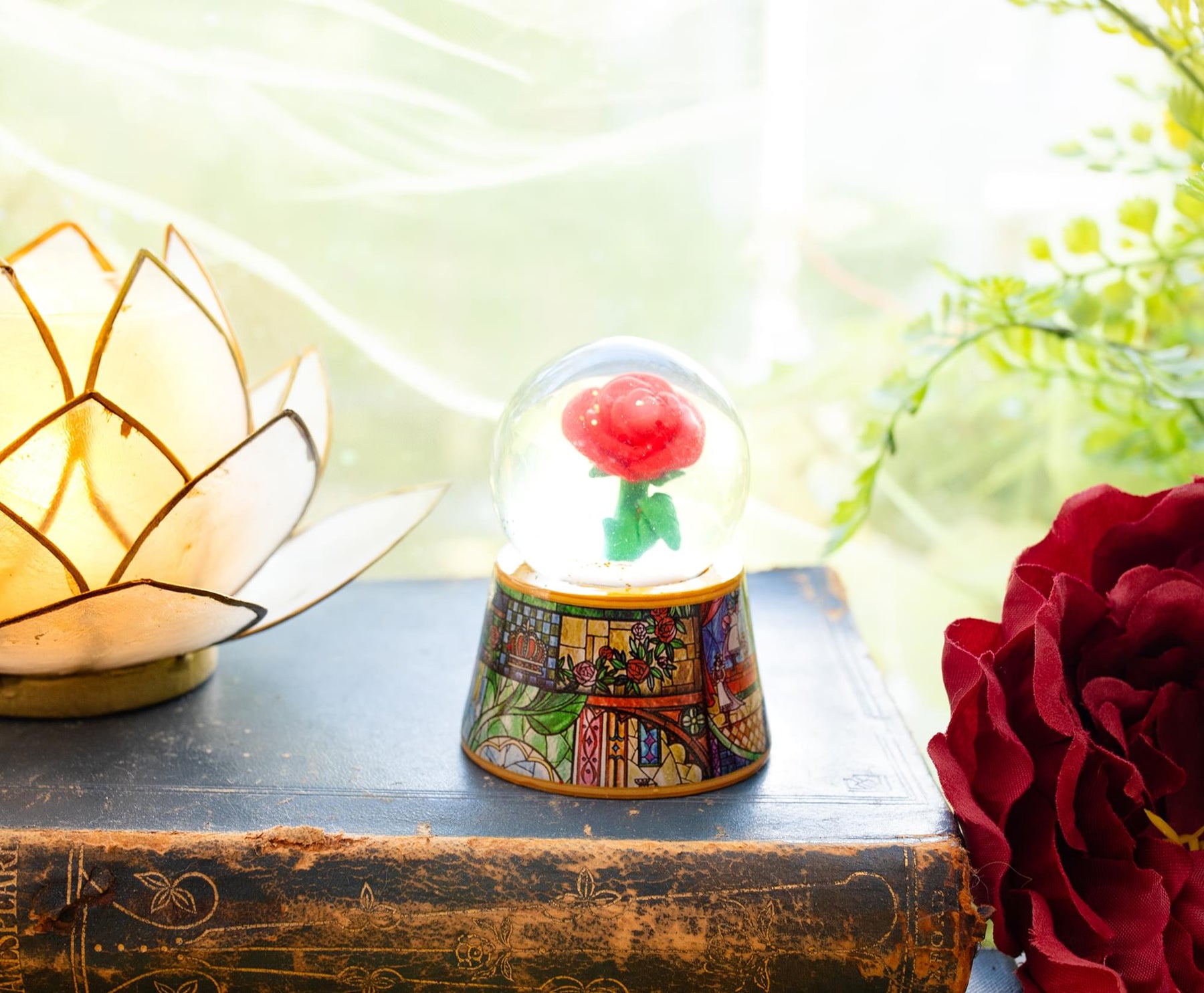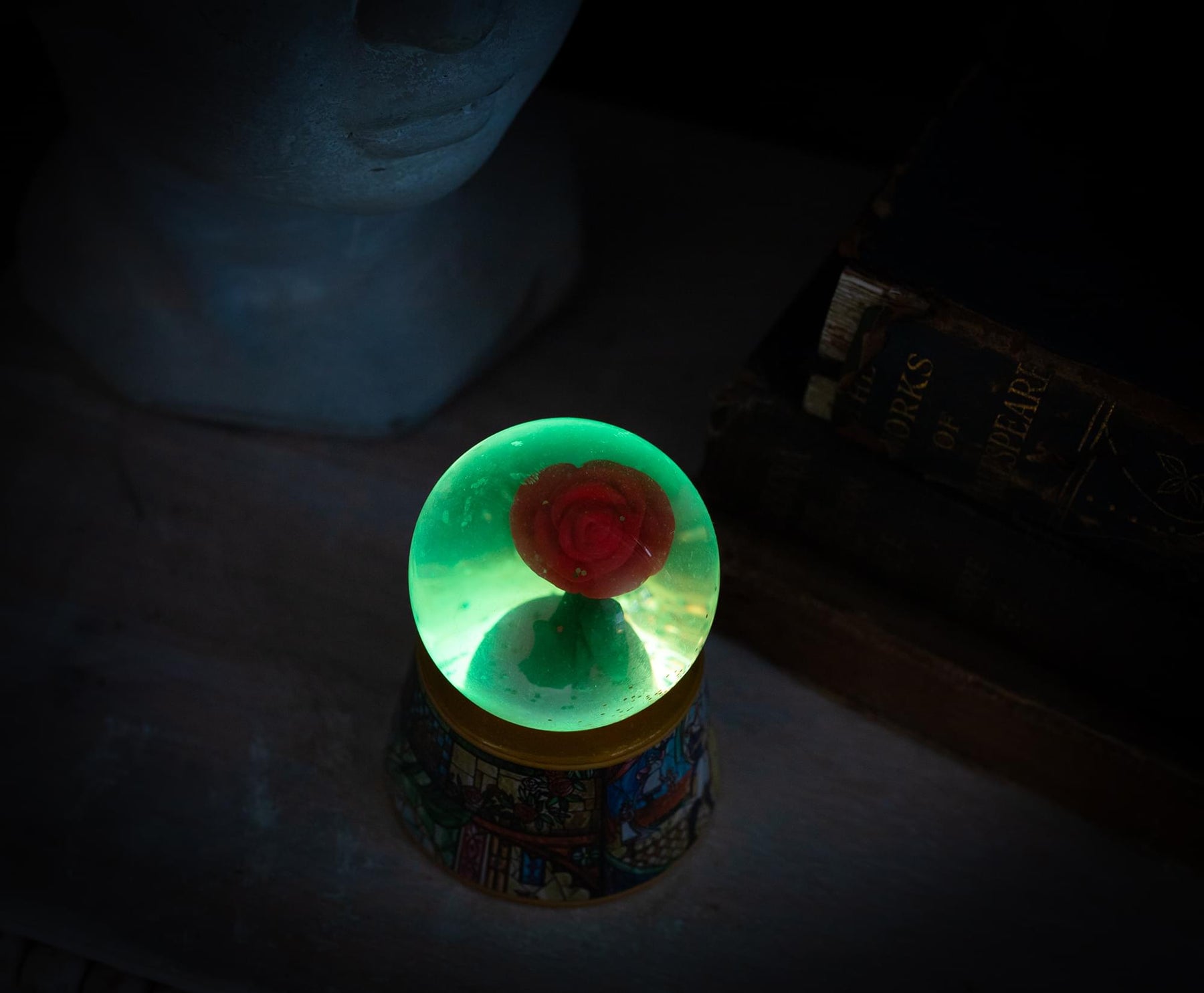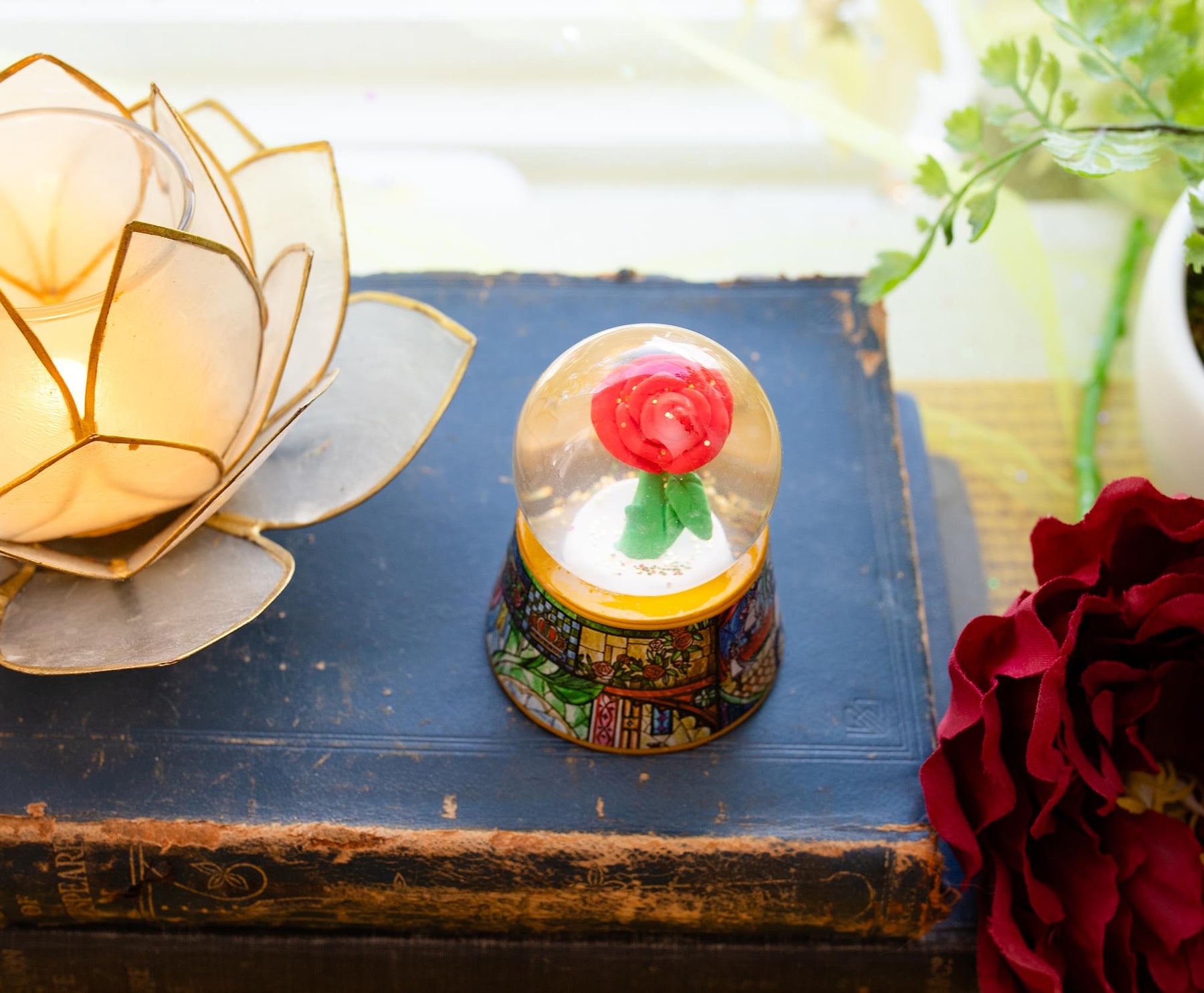 Disney Beauty and the Beast Mini Light-Up Snow Globe | 3 Inches Tall
A TIMELESS TALE: Happily ever after is just a few shakes away with this exclusive light-up snow globe from Disney's Beauty and the Beast. Let this charming memento be a reminder to never judge a book (or a beast) by its cover.
SHAKE THINGS UP AT THE CASTLE: The heart-lifting finale of the classic animated fairytale is retold with this mini snow globe. The Enchanted Rose is surrounded by glittery gold, sitting atop a based resembling stained glass.
BRING LIGHT TO YOUR FAIRYTALE: The snow globe emits a wonderful, glitter-filled glow when you flick the on/off light switch at the bottom of the base. The illuminated display operates via two cell batteries (included).
TRANSFORM YOUR SPACE: Make your enchanted library feel a little more romantic with this unique keepsake displayed on your desk, bookshelf, or mantle. The perfect size for collecting at approximately 3 x 2 x 2 inches.
OFFICIAL DISNEY COLLECTIBLE: Storybook romance takes new shape on this officially licensed light-up snow globe inspired by Disney's Beauty and the Beast. A welcomed guest to any space that could use a shake of whimsy.
NEVER UNDERESTIMATE THE POWER OF A WELL-STOCKED LIBRARY
Fast-forward right to the happy ending with this exclusive mini light-up snow globe inspired by Disney's Beauty and the Beast.
The base is decorated to look like a stained glass mosaic, depicting our favorite enchanted castle staff like Lumiere, Cogsworth, and Mrs. Potts transformed into humans again. At the center of the mosaic are Beauty and the Beast taking their first dance after breaking the curse with the power of love.
With some flowers, it's not the thorns you have to worry about. Give the mini globe a shake to see glittering gold sparkles floating all around the Enchanted Rose from the West Wing.
YOUR HAPPILY EVER AFTER STARTS NOW
Bring the timeless romance home with this glittery snow globe. Just flick the switch on the bottom of the base to illuminate the Enchanted Rose in a magical glow.
Never forget the power of a tale well told with this officially licensed home decor collectible inspired by Disney's Beauty and the Beast.
Read All About It on Our Blog
Trending Geek