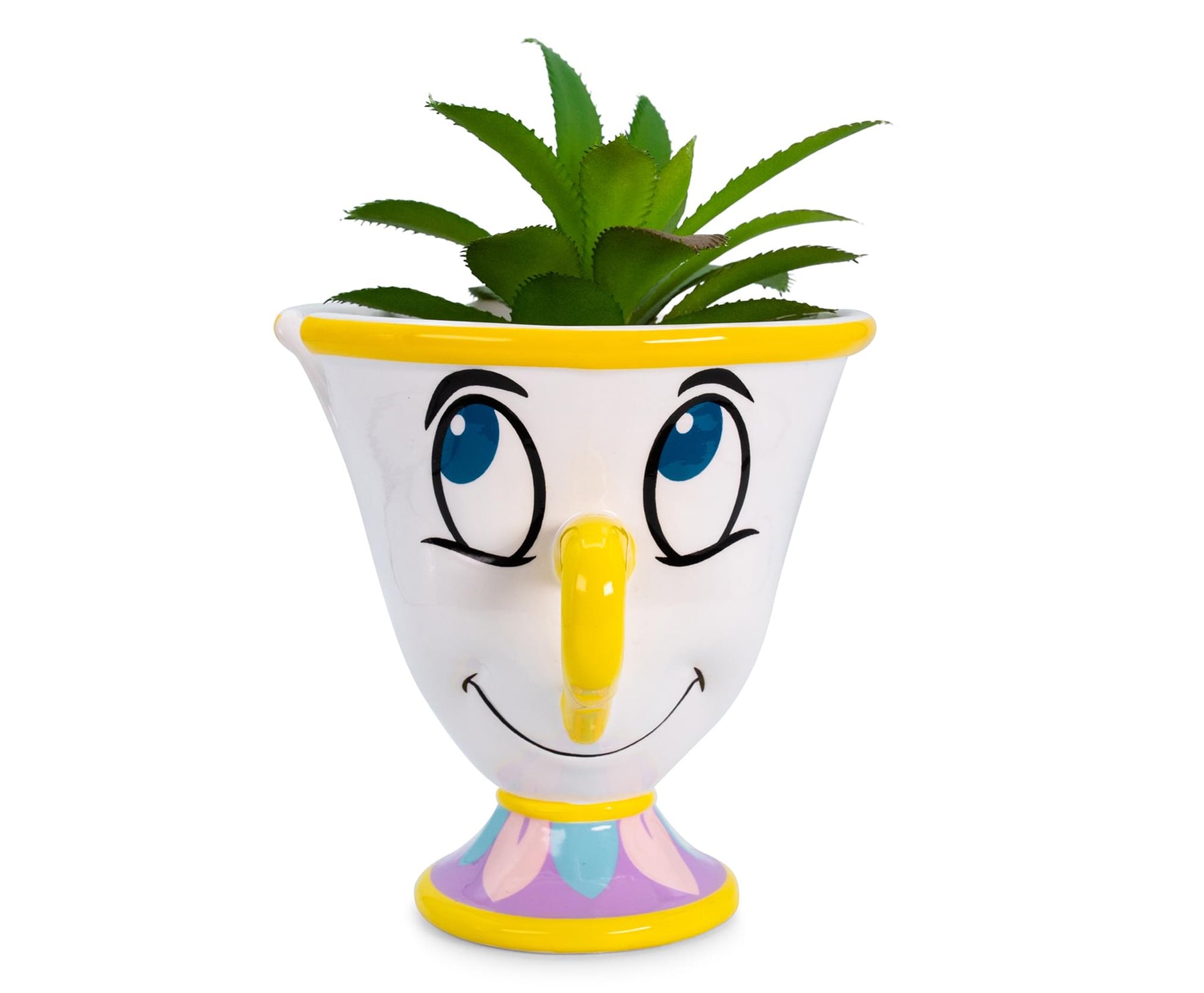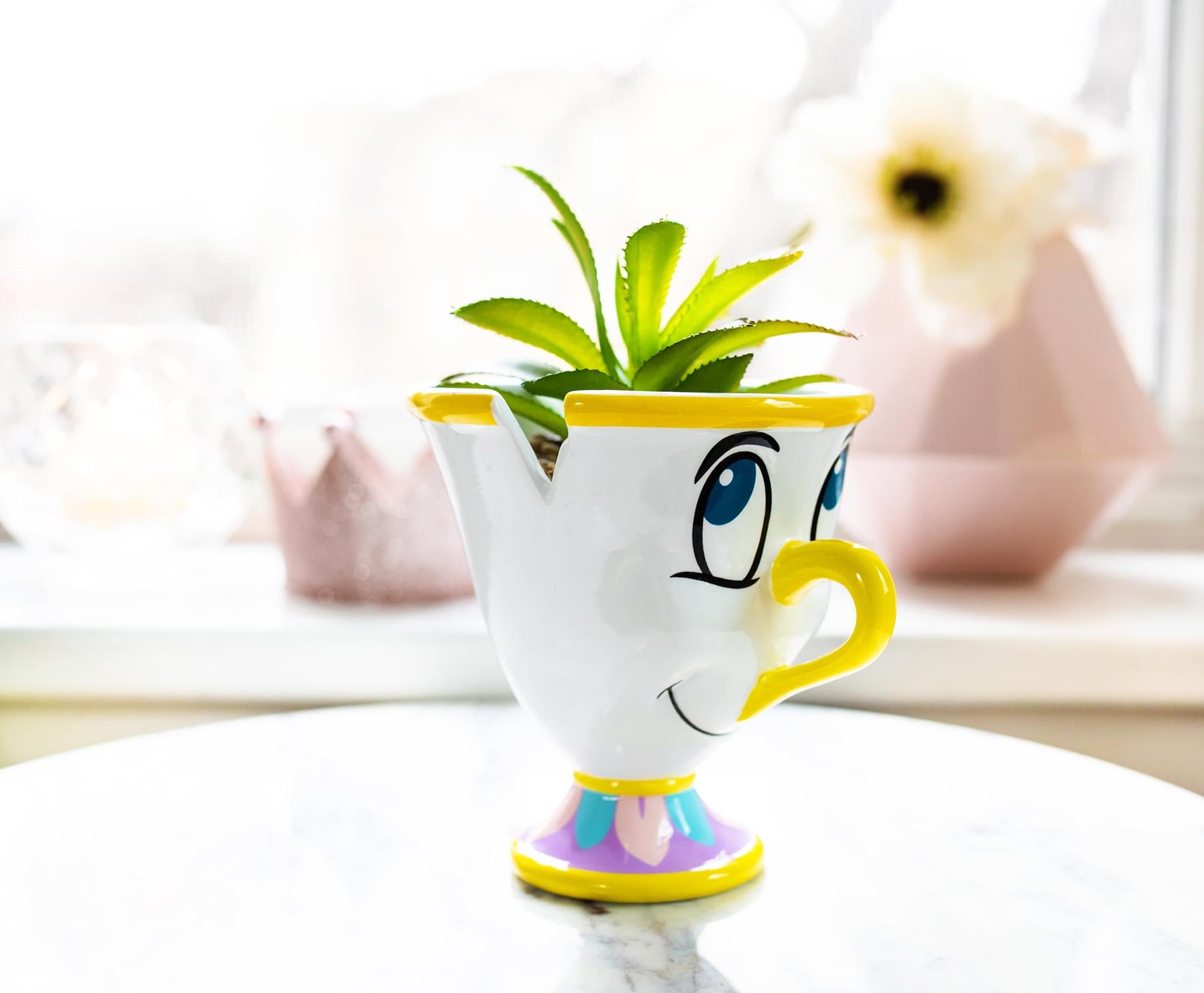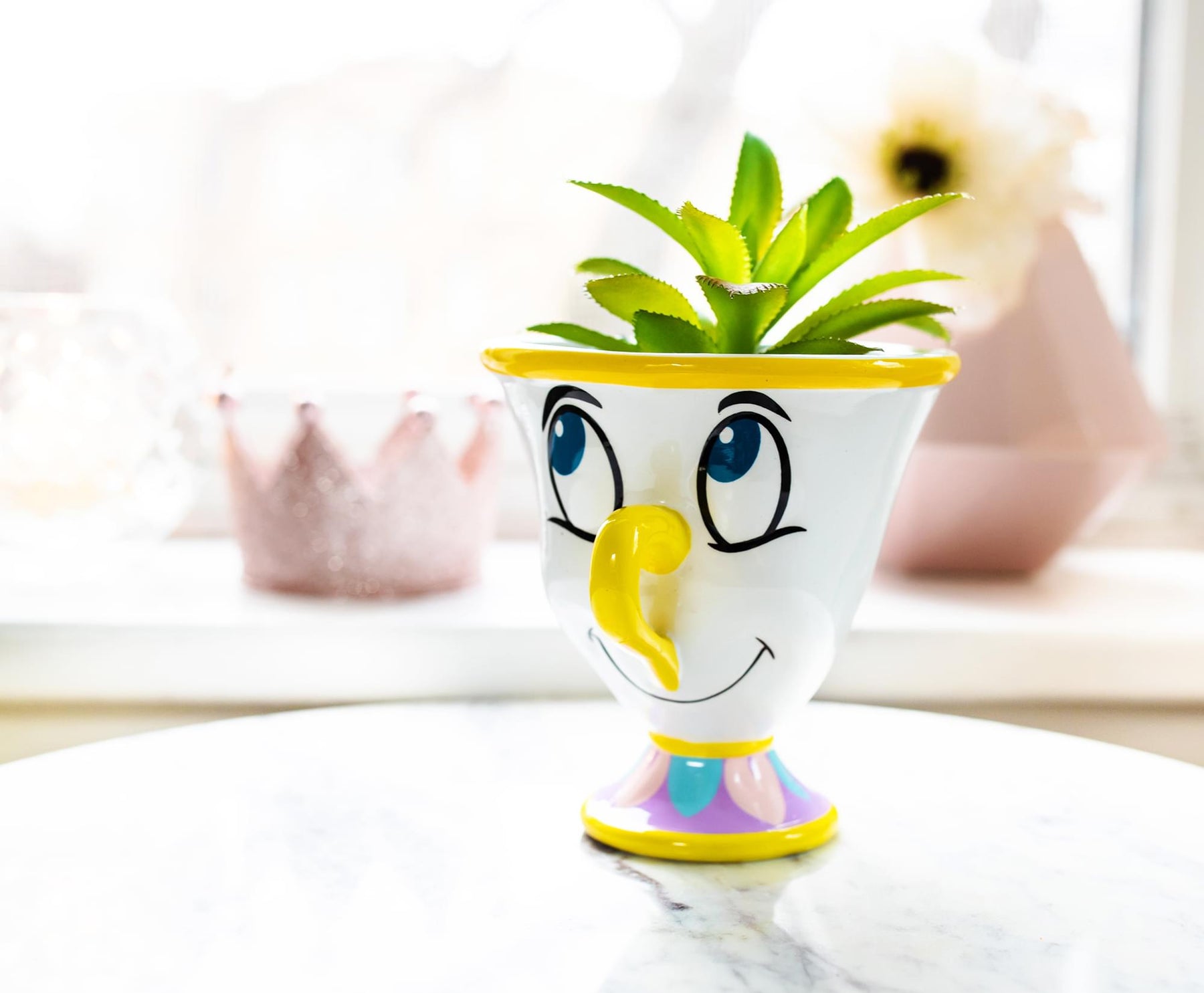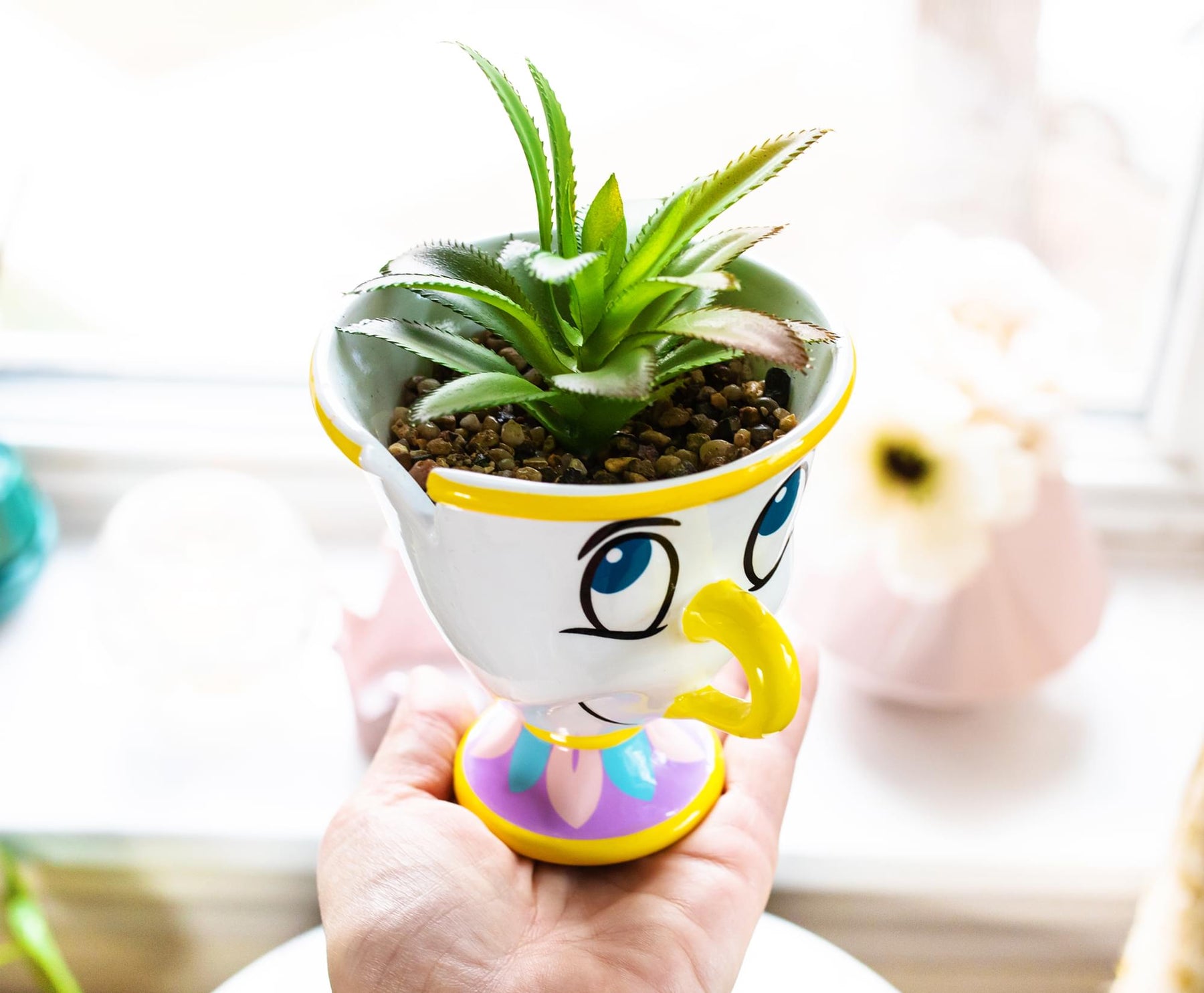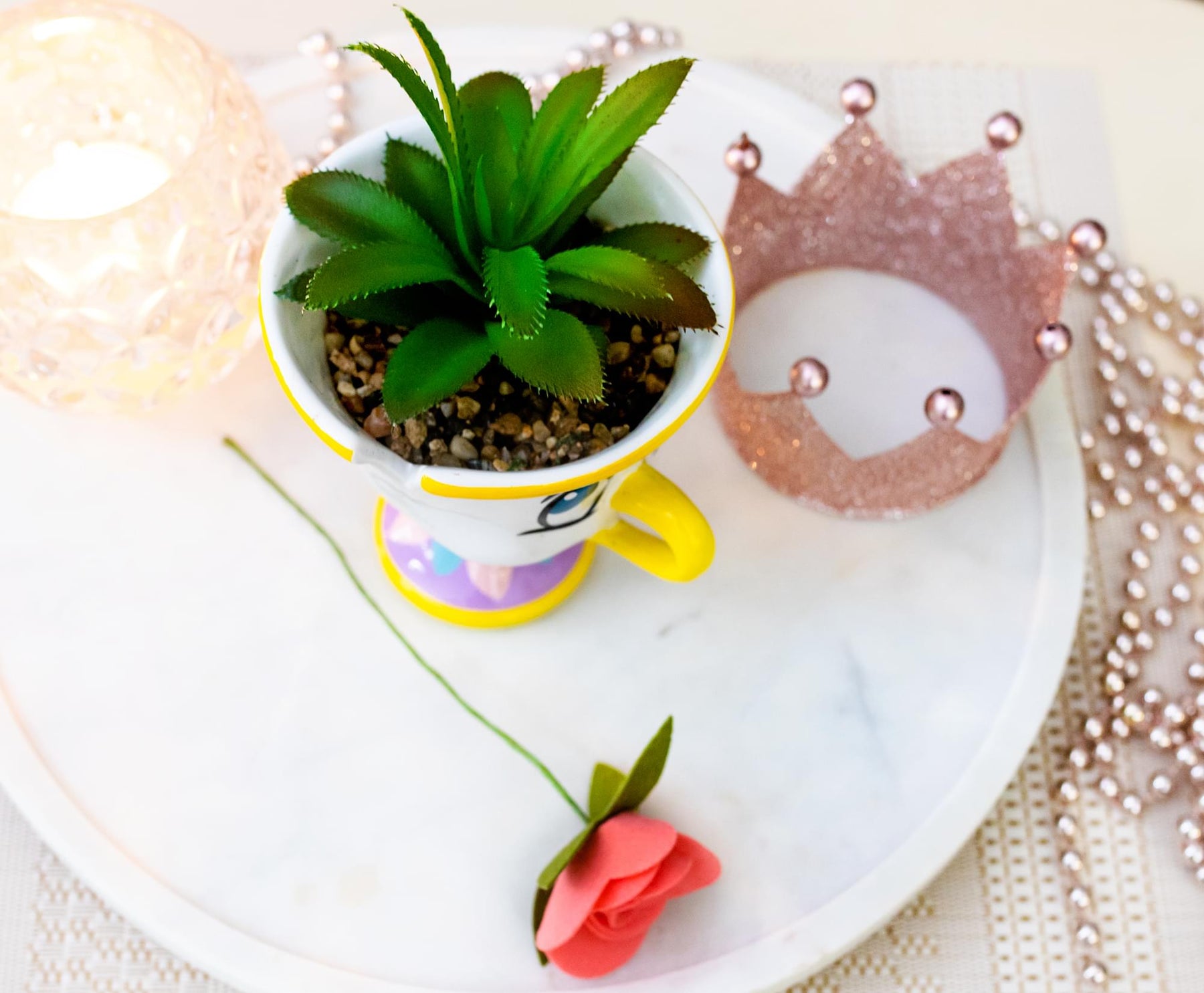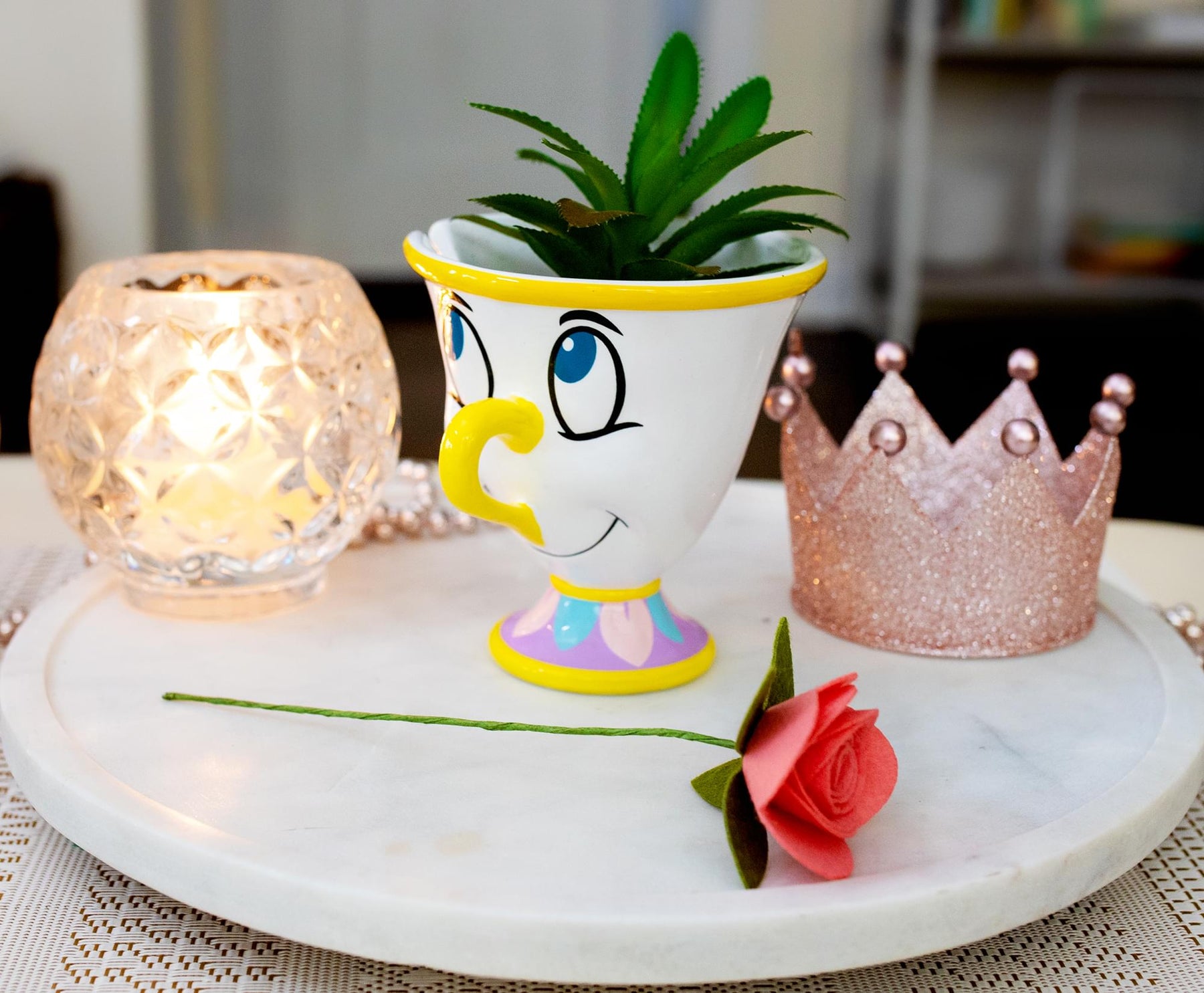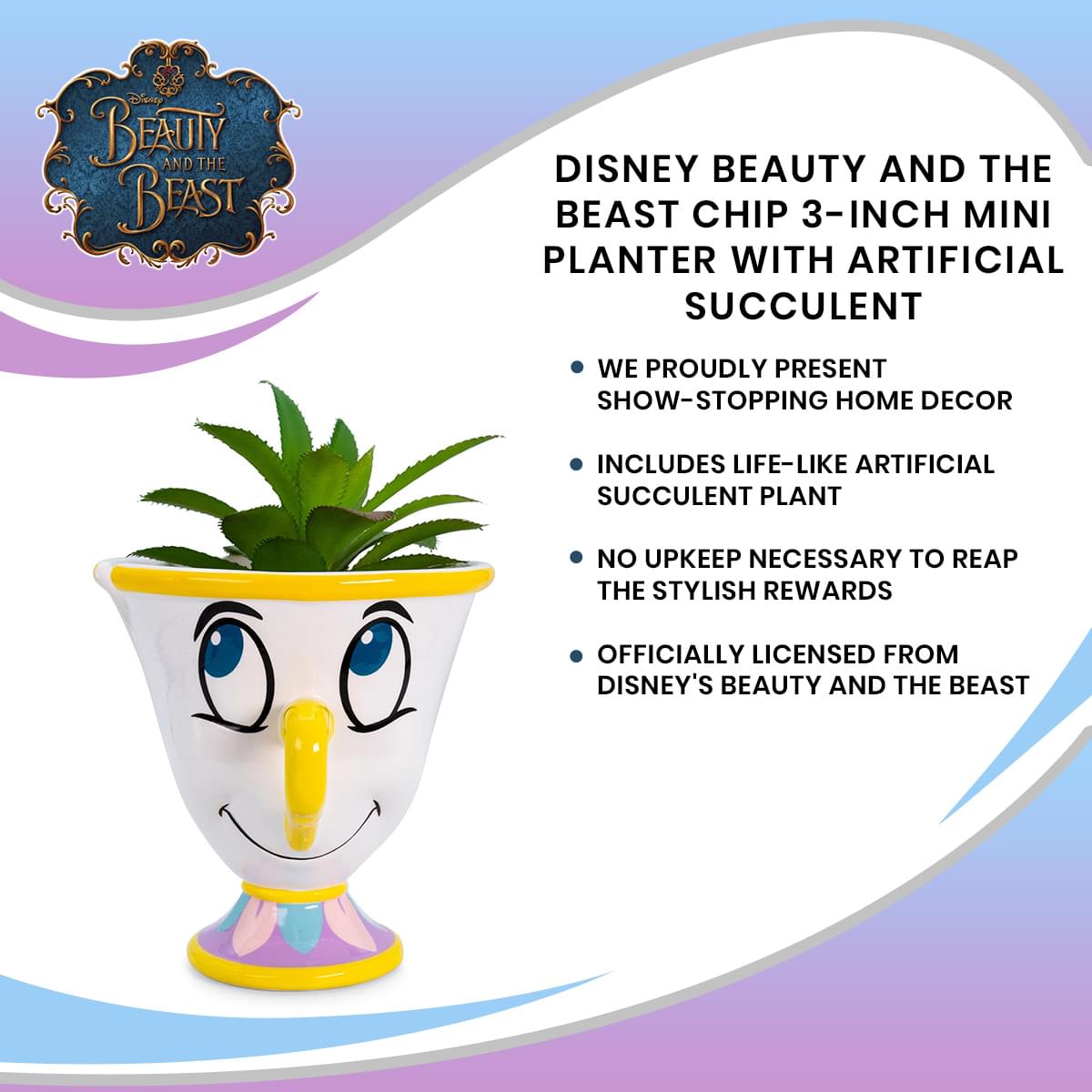 Disney Beauty and the Beast Chip 3-Inch Mini Planter with Artificial Succulent
A REAL SHOW-STOPPER: New and a bit alarming, here comes this exclusive mini planter from Disney's Beauty and the Beast. This enchanting piece of home decor will have you waltzing through your home.
SET THE SCENE: A charming design inspired by the beloved Chip, one of the cursed residents of the Beast's castle. This detailed planter pot features a sculpted base modeled after the adorable teacup.
A STYLE AS OLD AS TIME: Perfect for display, this small ceramic planter measures approximately 3 inches. The realistic-looking faux plant features a special plastic design with multi-toned coloring.
EASY NO FUSS DECOR: This indoor planter with its artificial succulent is a great way to add a touch of greenery to your home, office, or library space. Perfect for creating an enchanting nook all your own.
ORIGINAL GIFTWARE: The magic is in the details of this officially licensed home decor from Disney's Beauty and the Beast. When you want to freshen up your castle, a little foliage goes a long way.
WELCOME GUESTS WITH ENCHANTING HOME DECOR
We proudly present this show-stopping exclusive from Disney's Beauty and the Beast.
If the West Wing is looking more drab than usual, bring some greenery into the space with this mini planter. Reimagines the precious teacup Chip in the form of this ceramic character sculpt, along with an artificial succulent sprouting from the top. Chip is here to break the curse of a dark and dreary home with this charming mini planter pot.
A CHIP OFF THE OLD BLOCK
You don't have to worry about the last petal falling on this spellbinding faux plant. No ordinary house plant, this low-maintenance piece of home decor is budding with style. This enchanting keepsake can be displayed on your desk, bookshelf, or anywhere in the castle that could use a touch of magic.
Live happily ever after with this officially licensed Disney collectible.