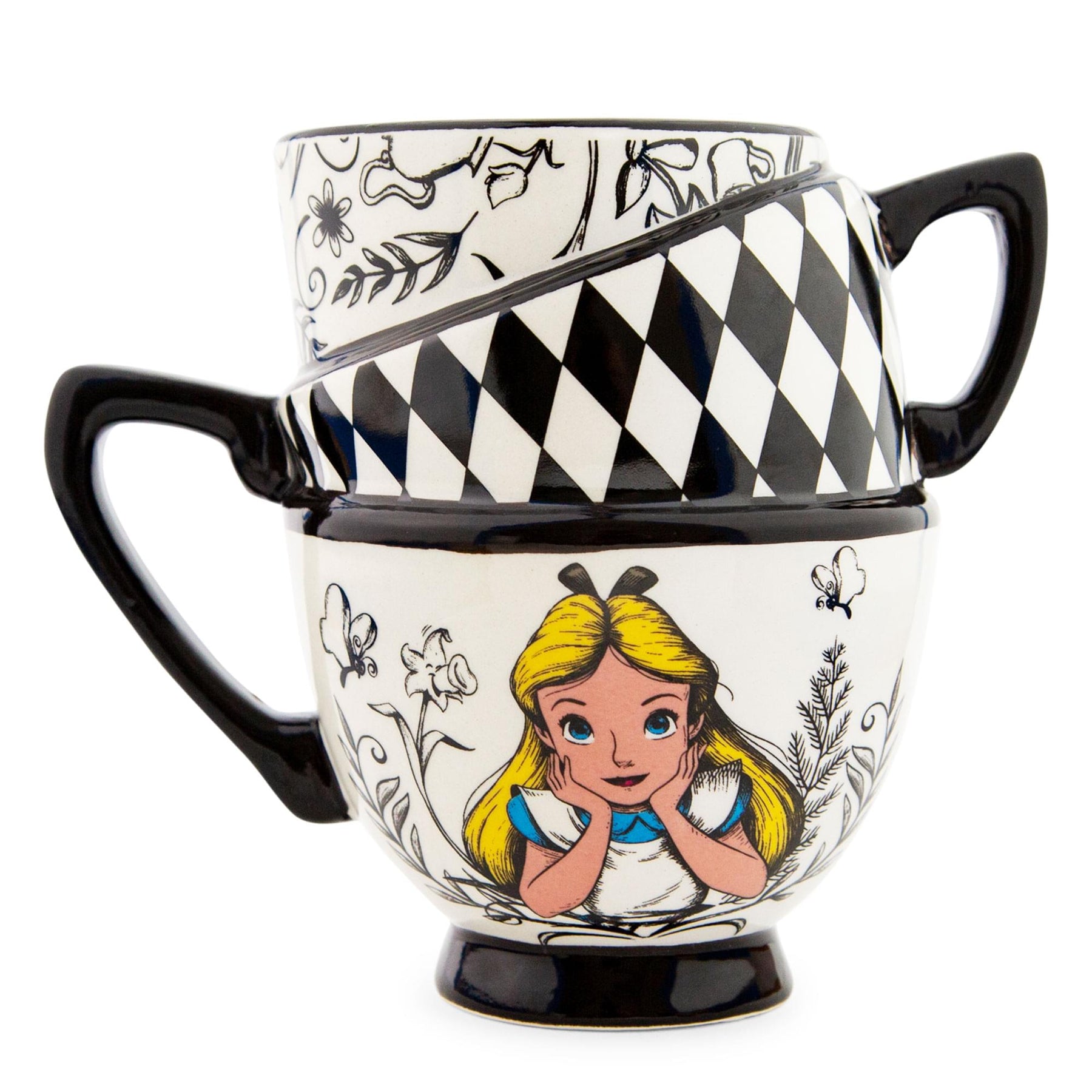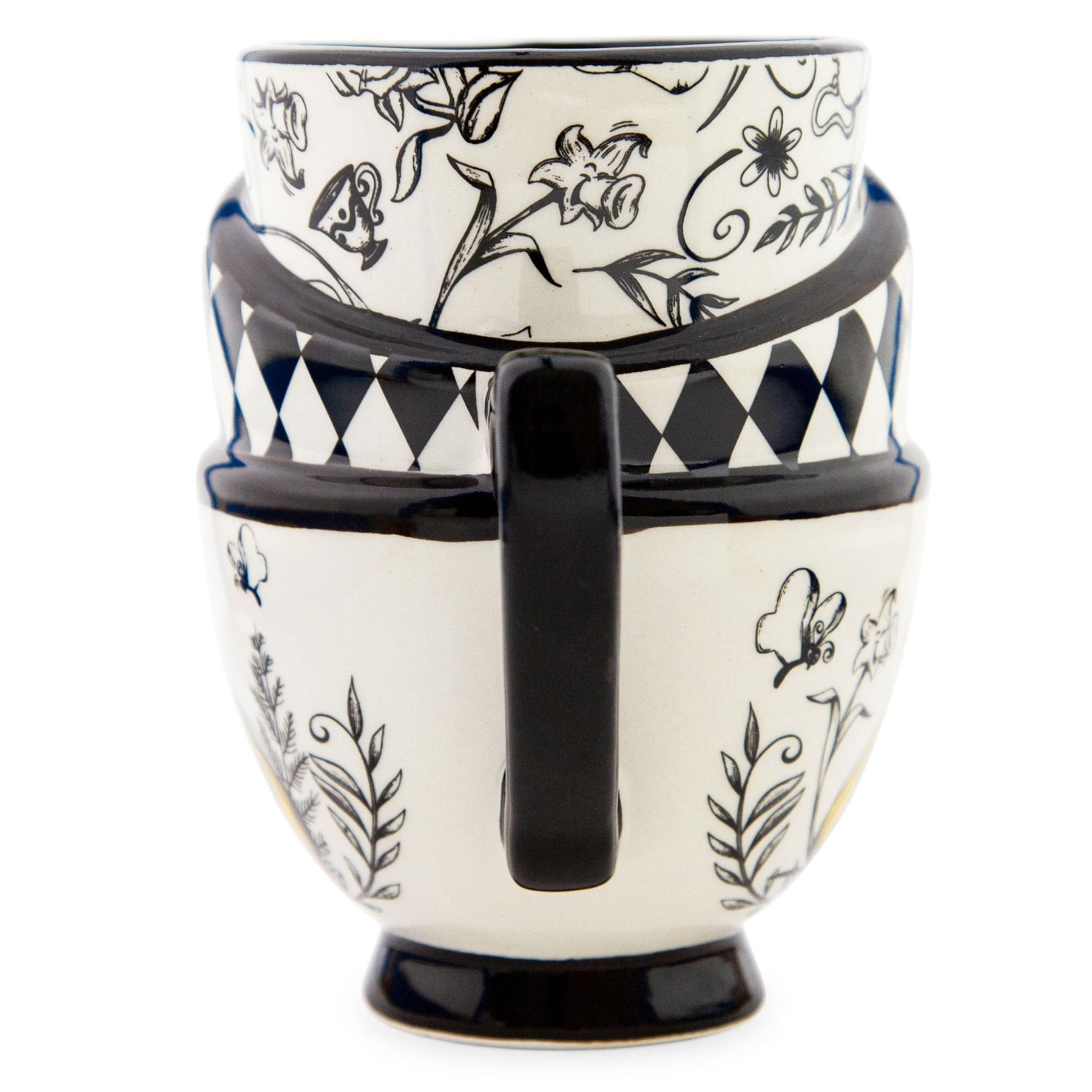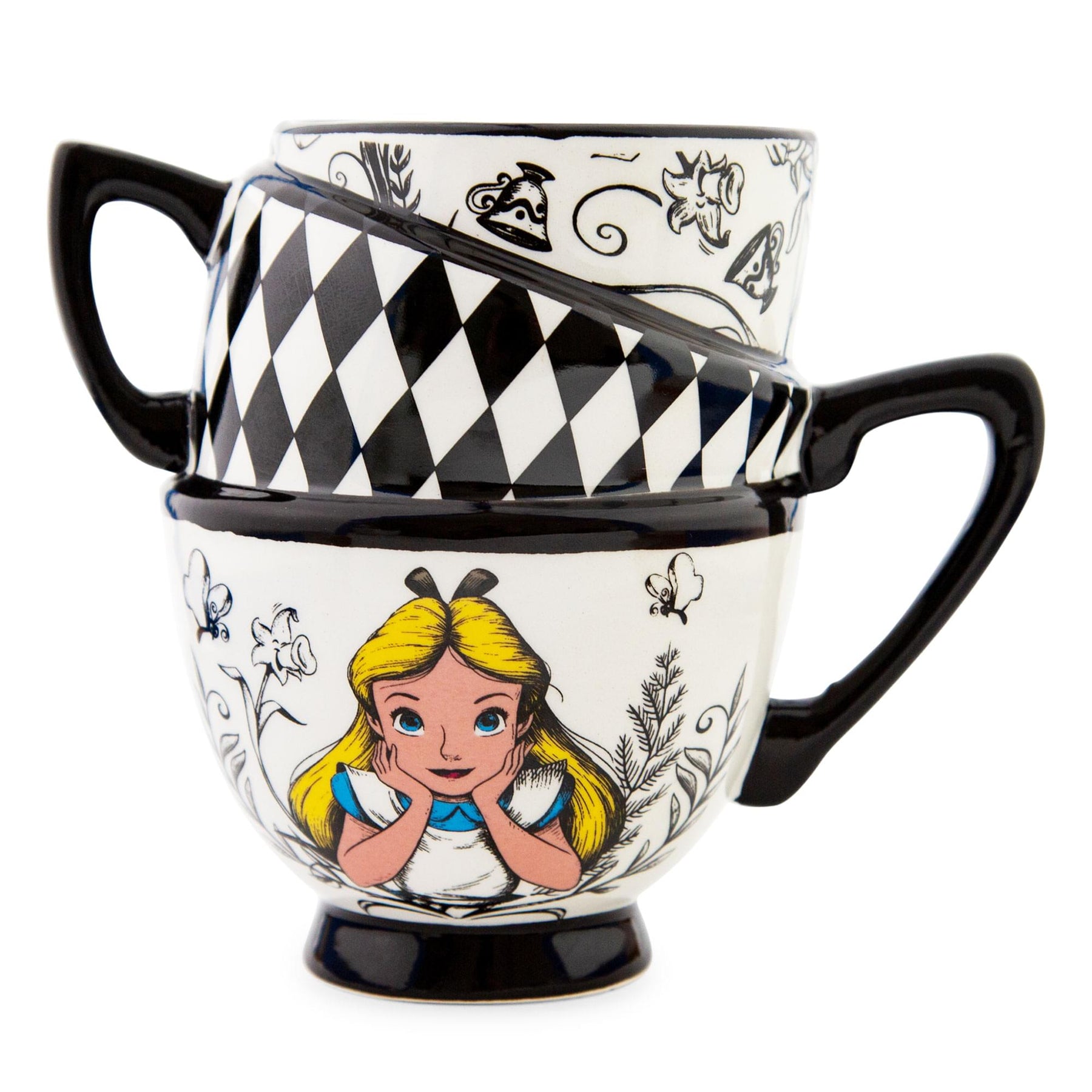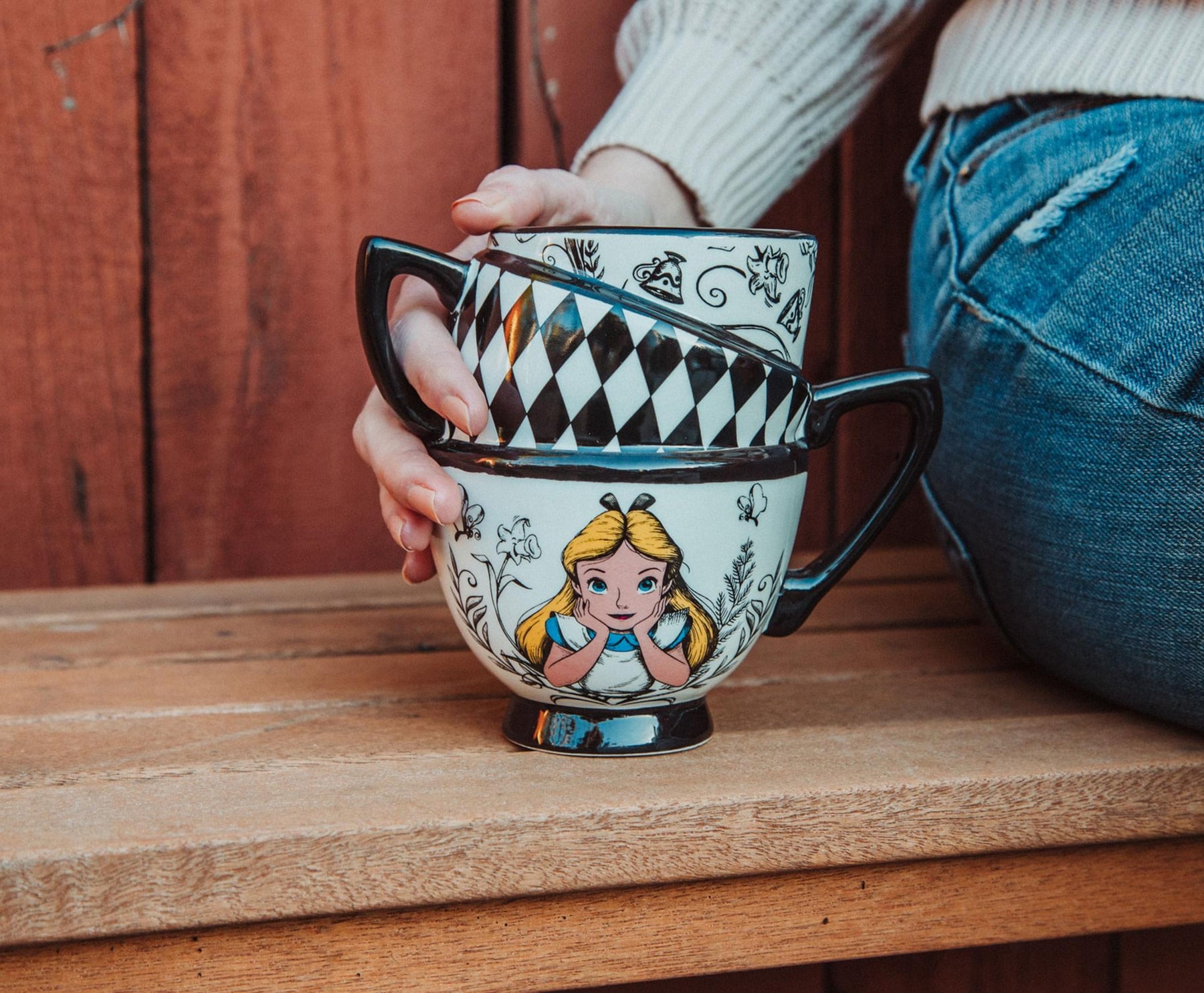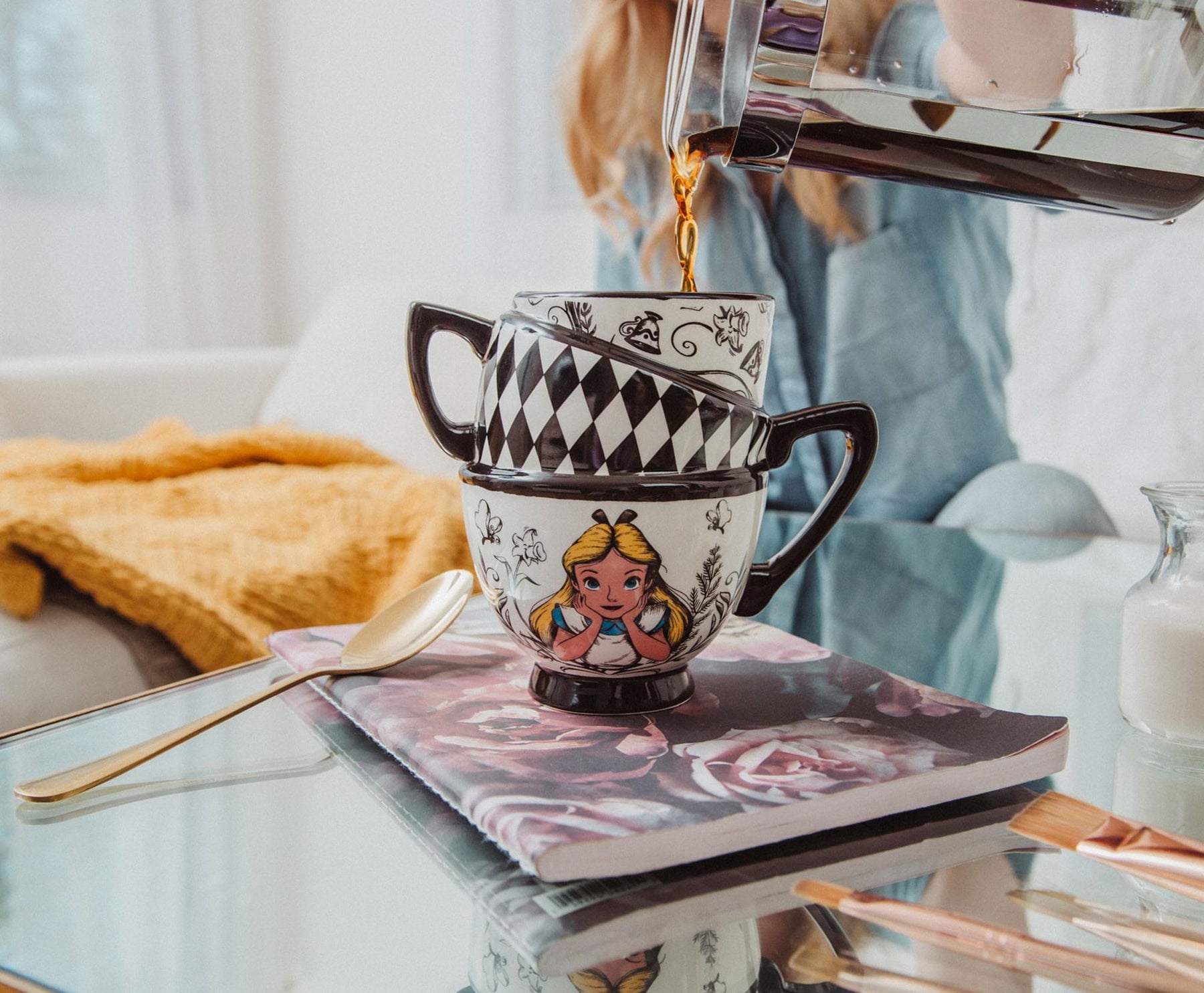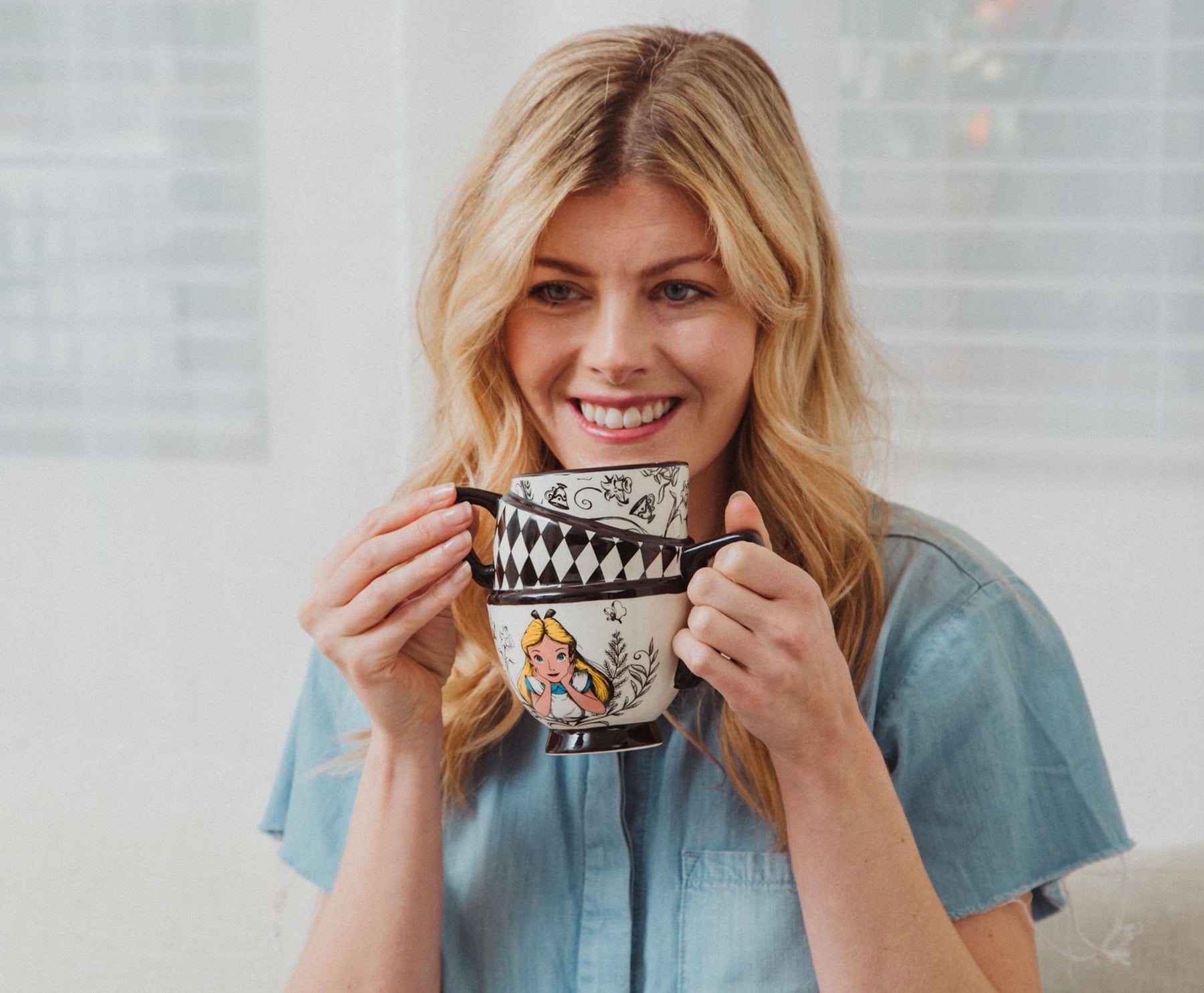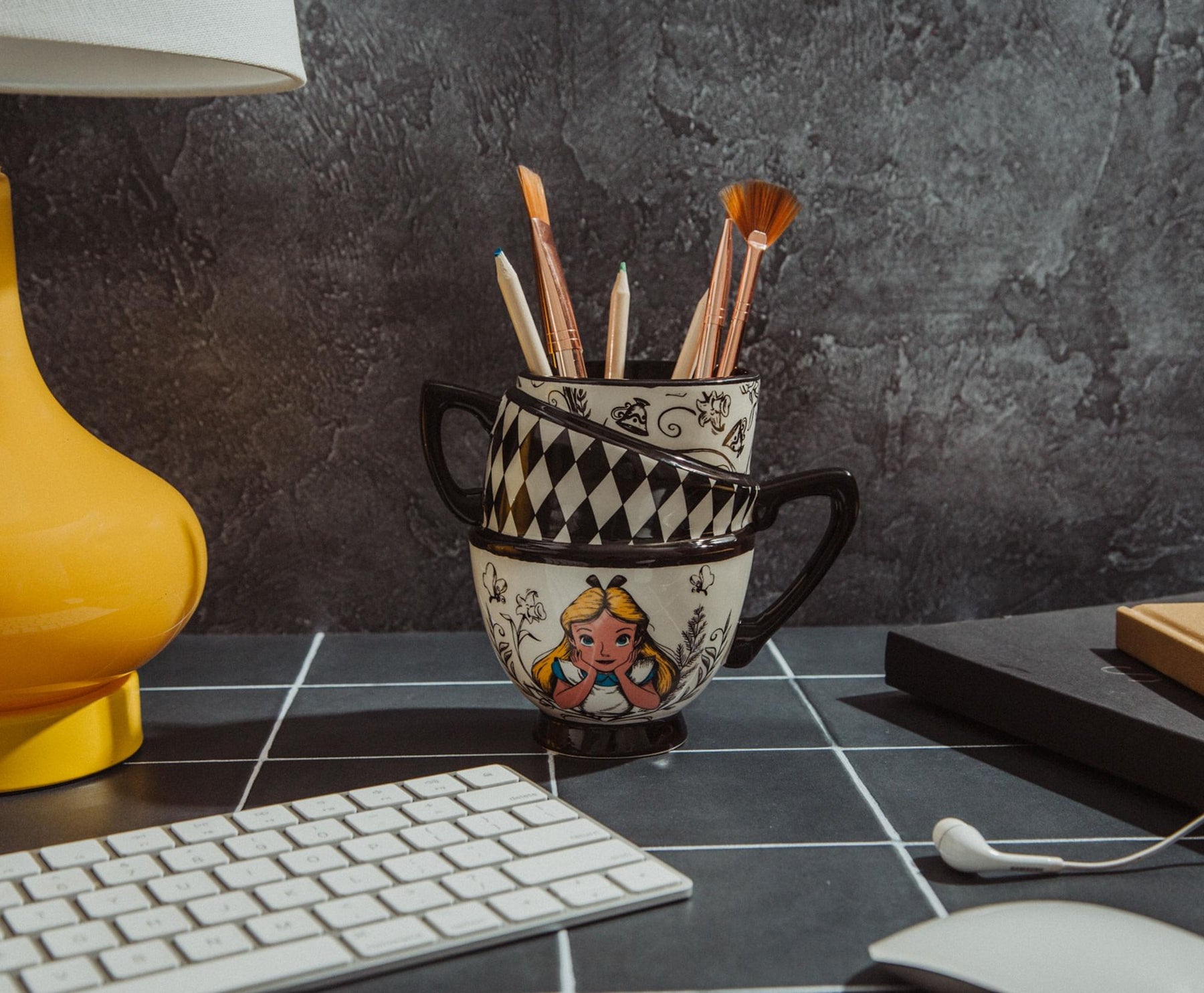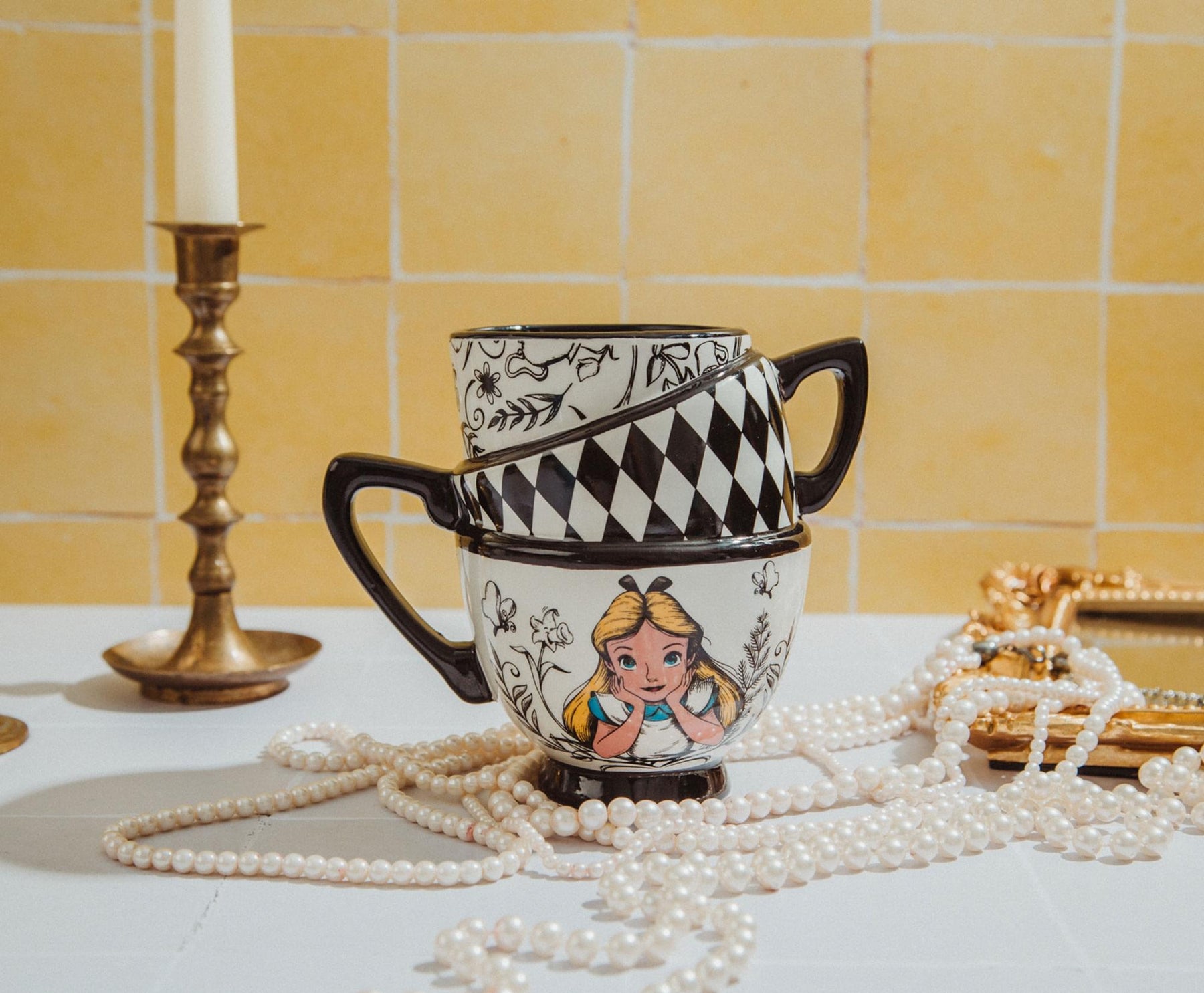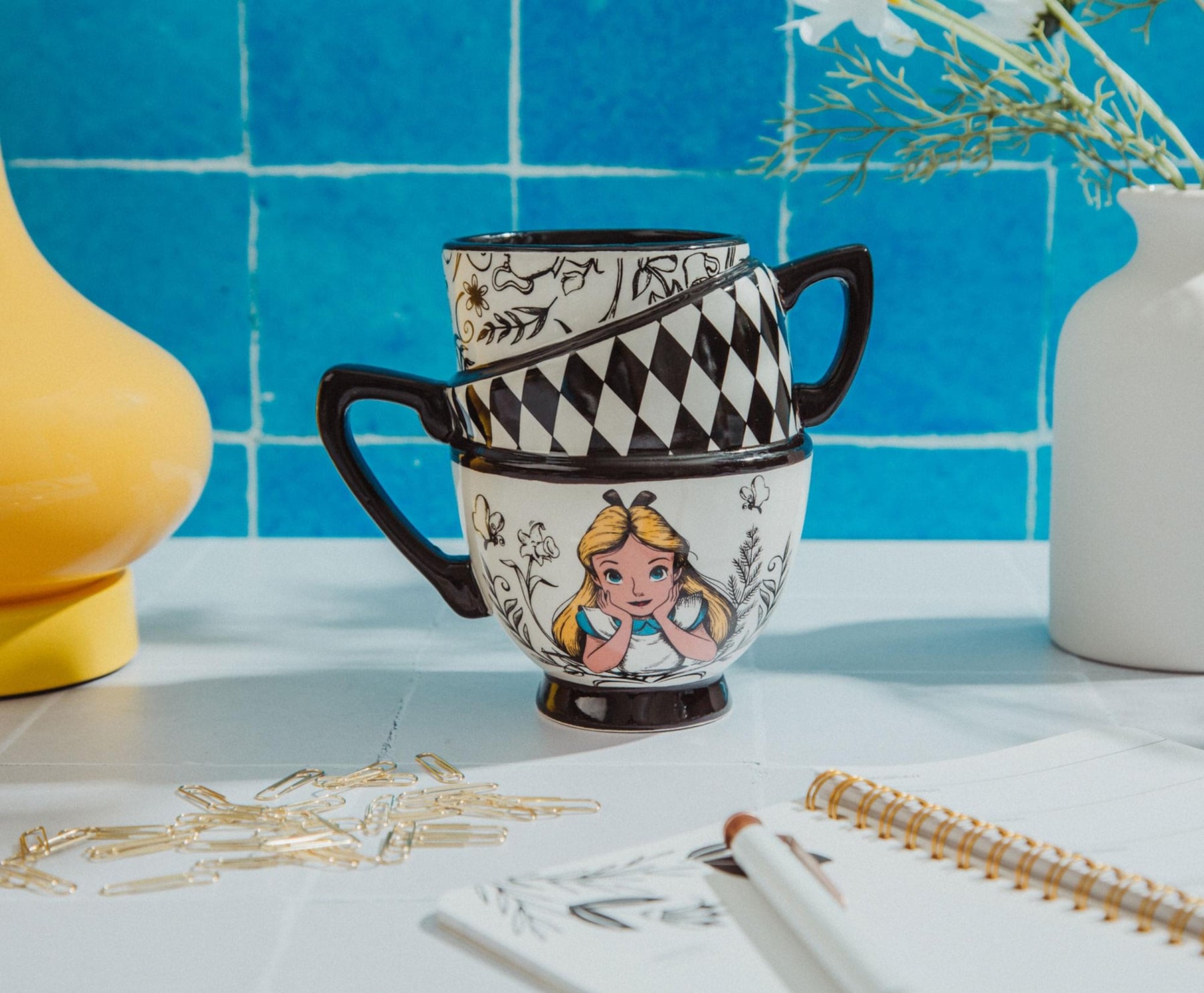 Disney Alice in Wonderland Monochrome Stacked Teacups Sculpted Ceramic Mug
TUMBLE DOWN THE RABBIT HOLE: Make tea with a hatter and a hare with this exclusive coffee mug inspired by Disney's Alice In Wonderland. And don't forget the dormouse! One simple sip and you'll be saying "Move down! No room!"
HOST A MAD TEA PARTY: Why use just one mug when yours can look like a stack of three? The unique black and white design hearkens back to the original book illustrations. Alice can be seen at the bottom looking as confused as ever.
ENJOY THE FINEST OF WONDERLAND: One drink won't make you larger or smaller, but it might do wonders for your mood. This large mug holds up to 20 ounces of your favorite hot or cold beverages, like a cold brew or spot of tea.
GO THROUGH THE LOOKING GLASS: This BPA-free ceramic mug is made to endure no matter where in Wonderland you end up, from the seaside to a croquet match. For the best care, hand-wash only. Not suitable for microwave or dishwasher.
OFFICIAL DISNEY COLLECTIBLE: You can throw a Mad Tea Party on your own using this officially licensed sculpted mug from Disney's Alice In Wonderland. Makes a delightful addition to your golden afternoon teatime, dinnertime, or anytime.
IS IT YOUR UNBIRTHDAY ALREADY?
It's teatime all the time in the fantastical world of Disney's Alice In Wonderland.
The Queen of Hearts has commanded you to gaze in wonder at this exclusive coffee mug, which has been sculpted to appear as if multiple teacups are stacked upon each other. The monochrome design painted in black and white brings to mind the original illustrations of Lewis Carroll's enduring story, while the full color Alice at the bottom shows pure Disney magic.
GO MAD OVER TEA TIME
While you might not know why a raven is like a writing desk, here's a simpler question: Do you need this mug in your life? (The answer is yes!) Whether you're celebrating someone's merry unbirthday or preparing for the Frabjous Day, you'll jump down a rabbit hole of adventures with this ceramic mug. Brings the madness of Wonderland into your ordinary, hum-drum day with its wild design.
Lift a cup to your own madcap journey with officially licensed drinkware inspired by Disney's Alice In Wonderland.
CARE INSTRUCTIONS
Hand wash only
Not dishwasher safe
Not microwave safe
Read All About It on Our Blog
Trending Geek