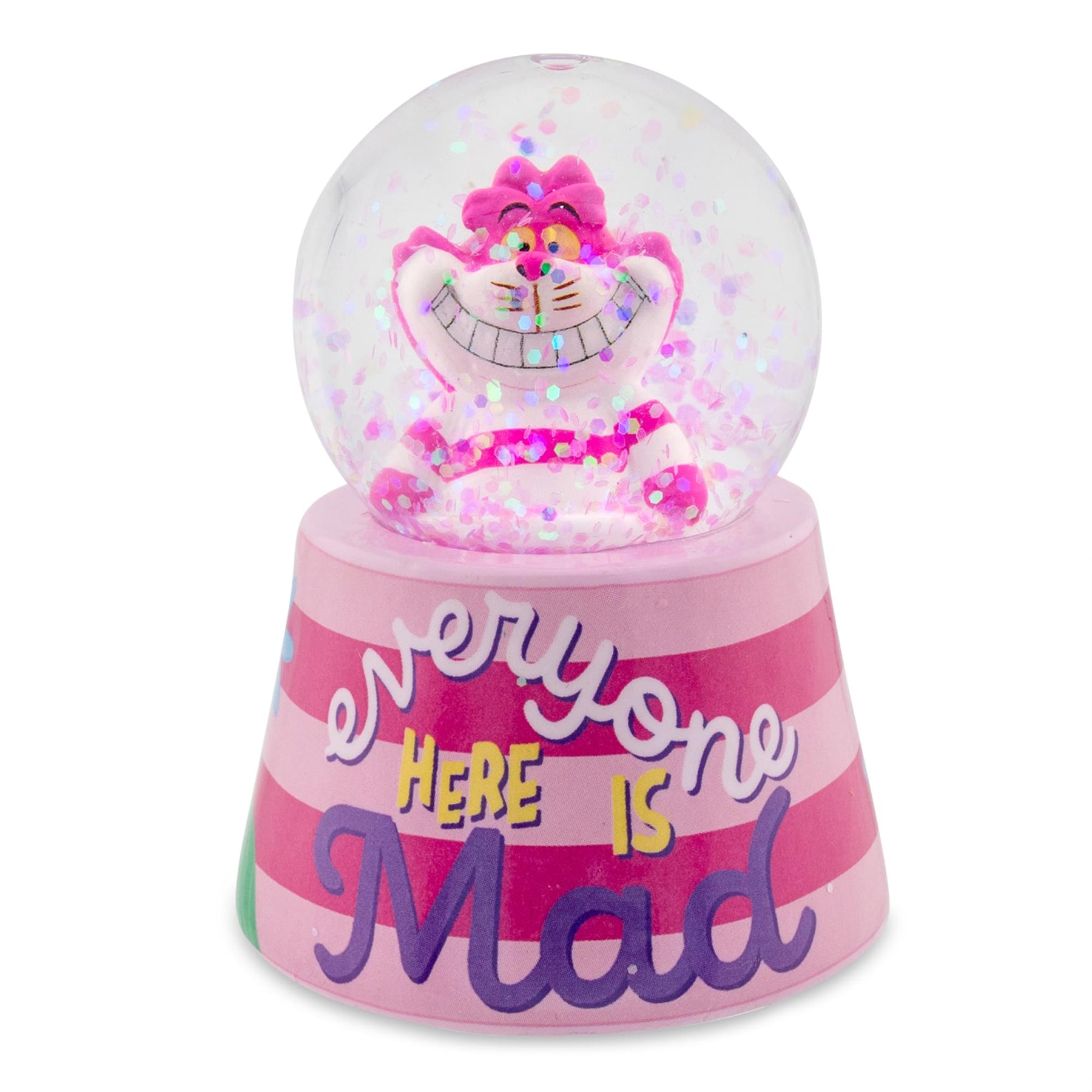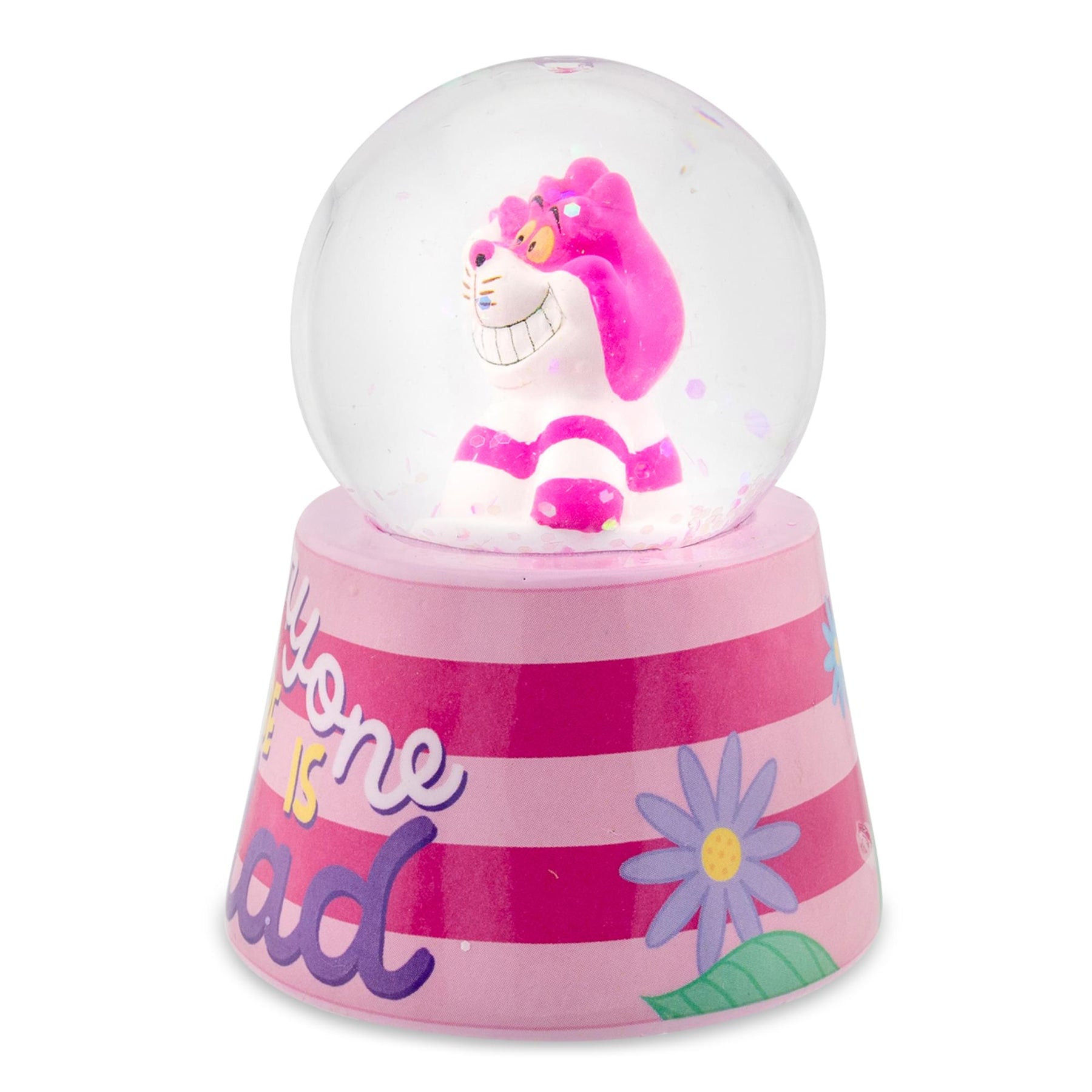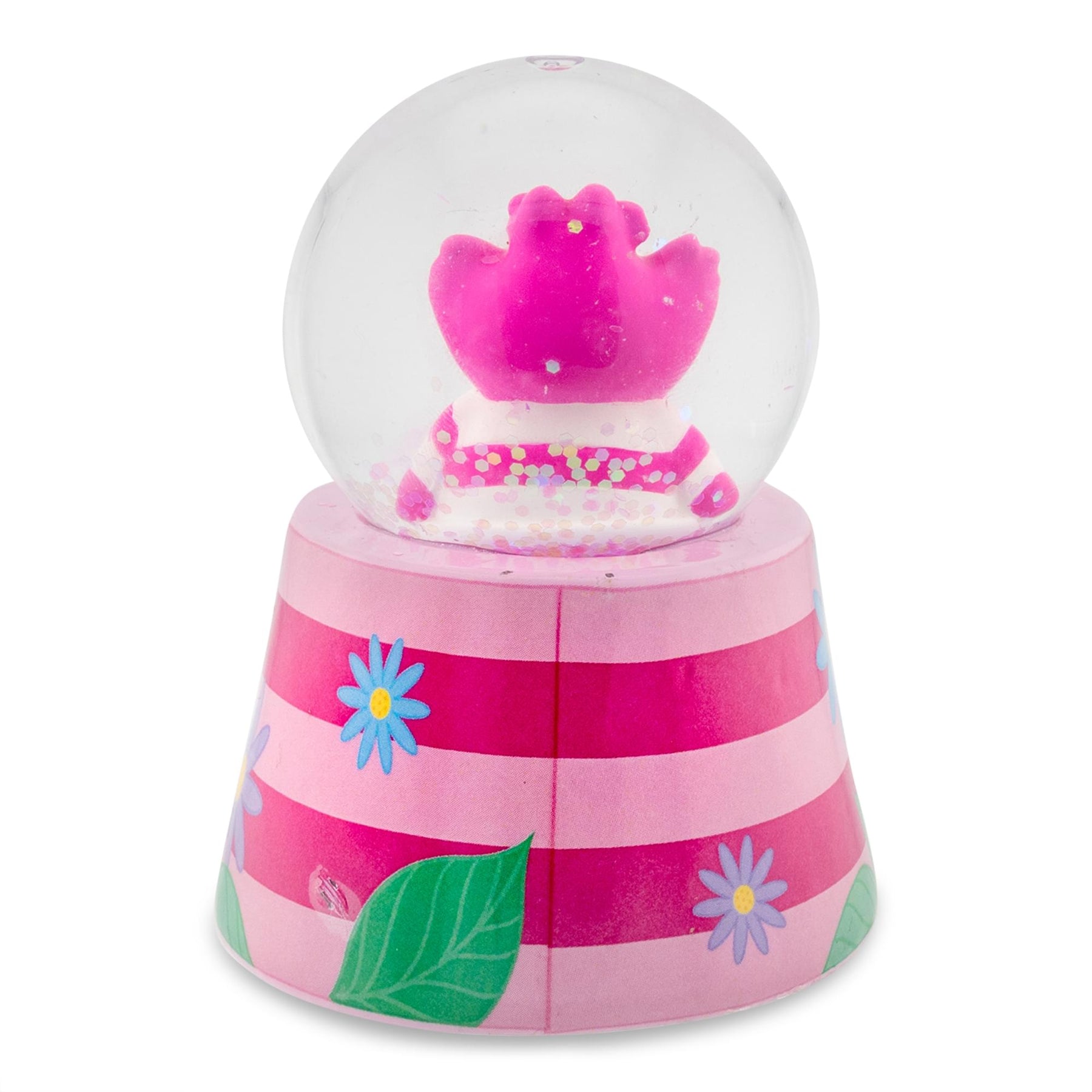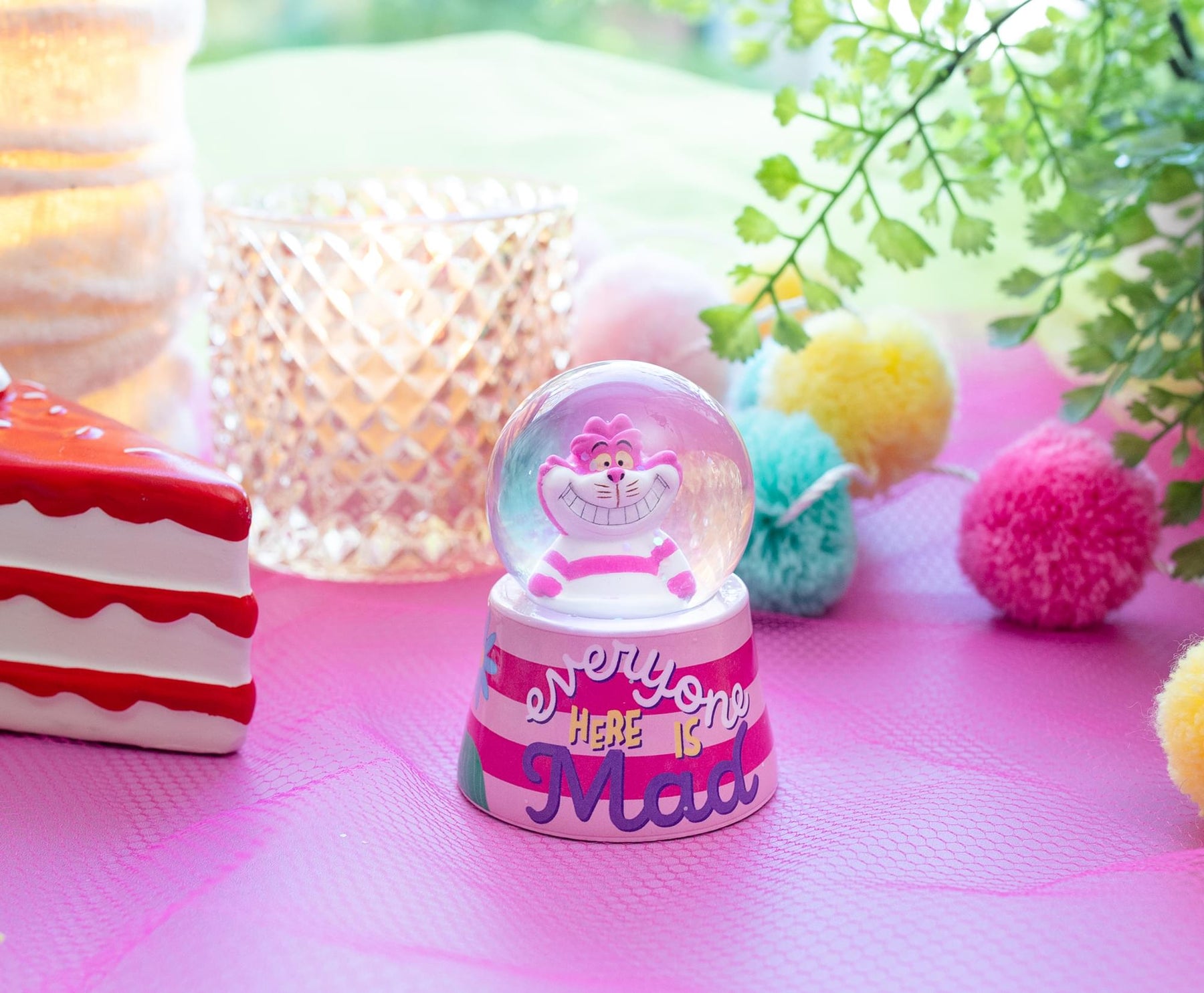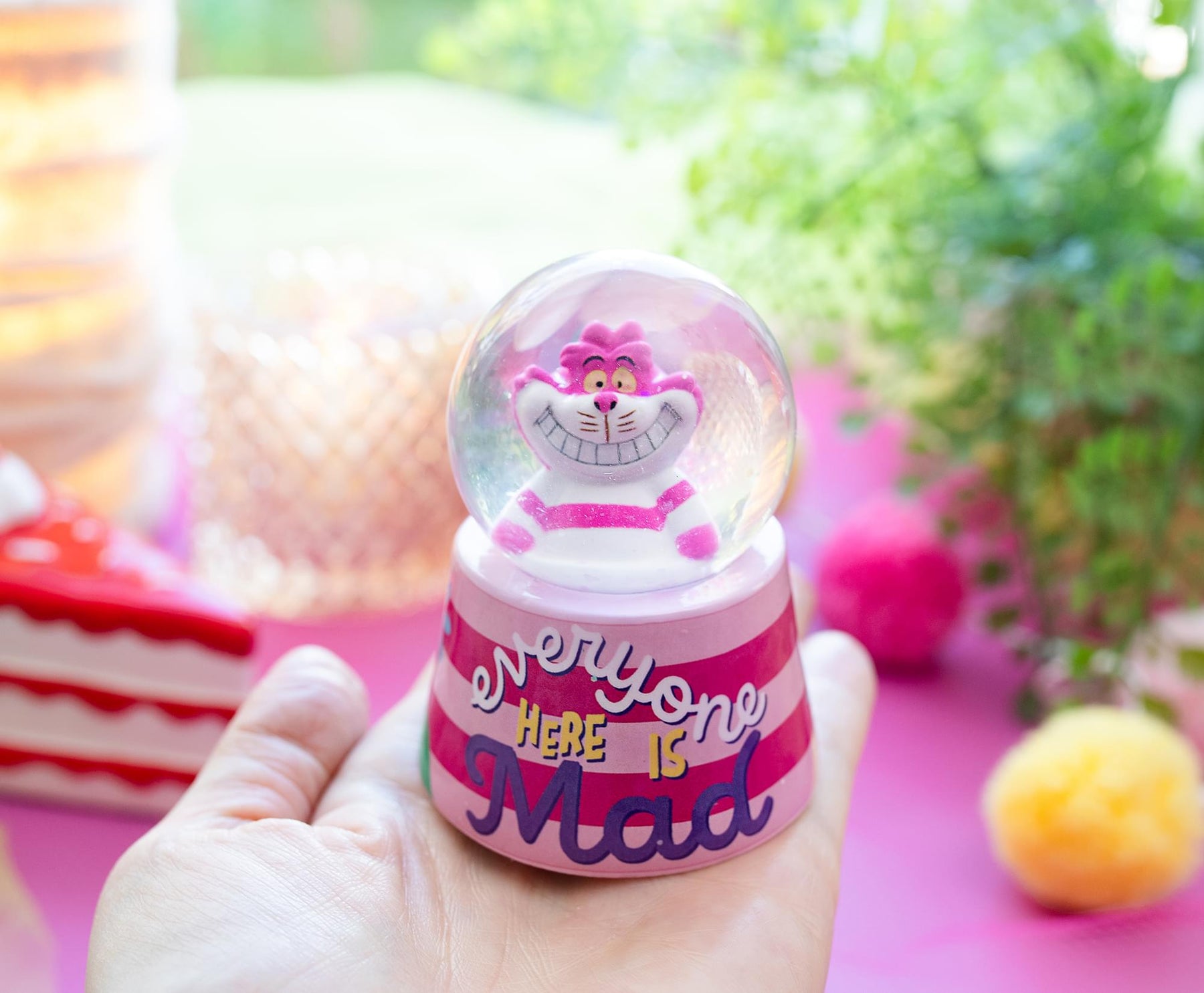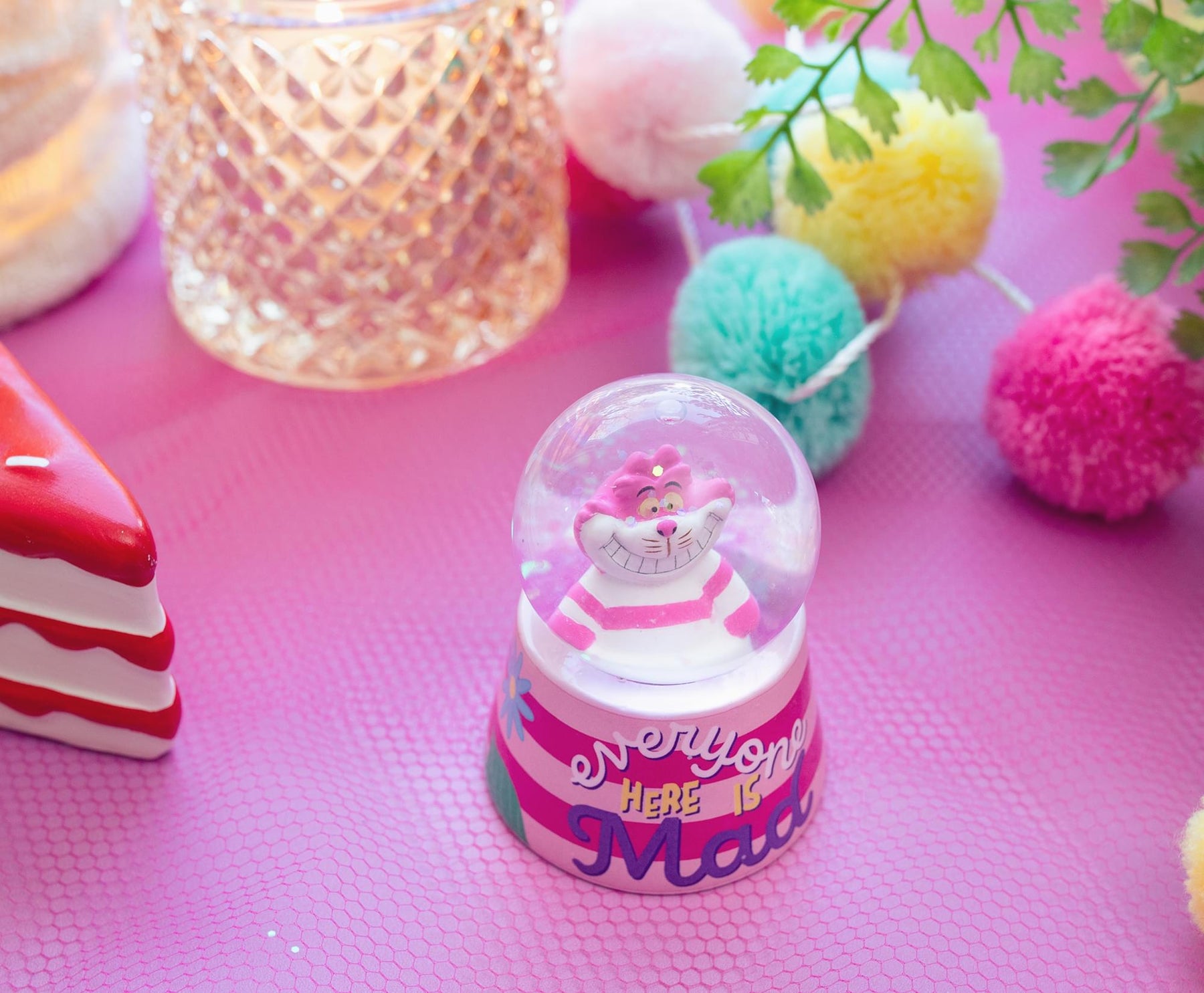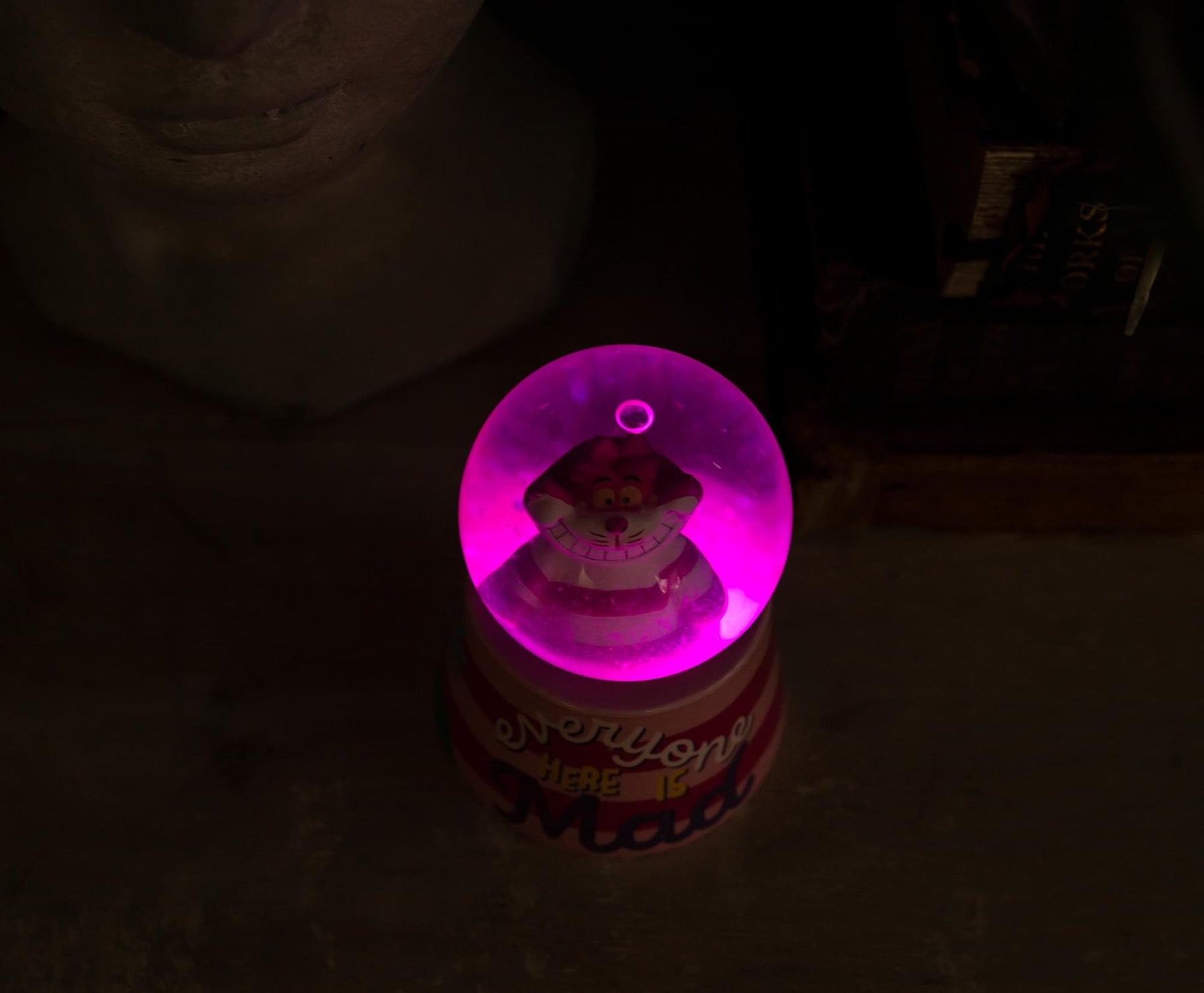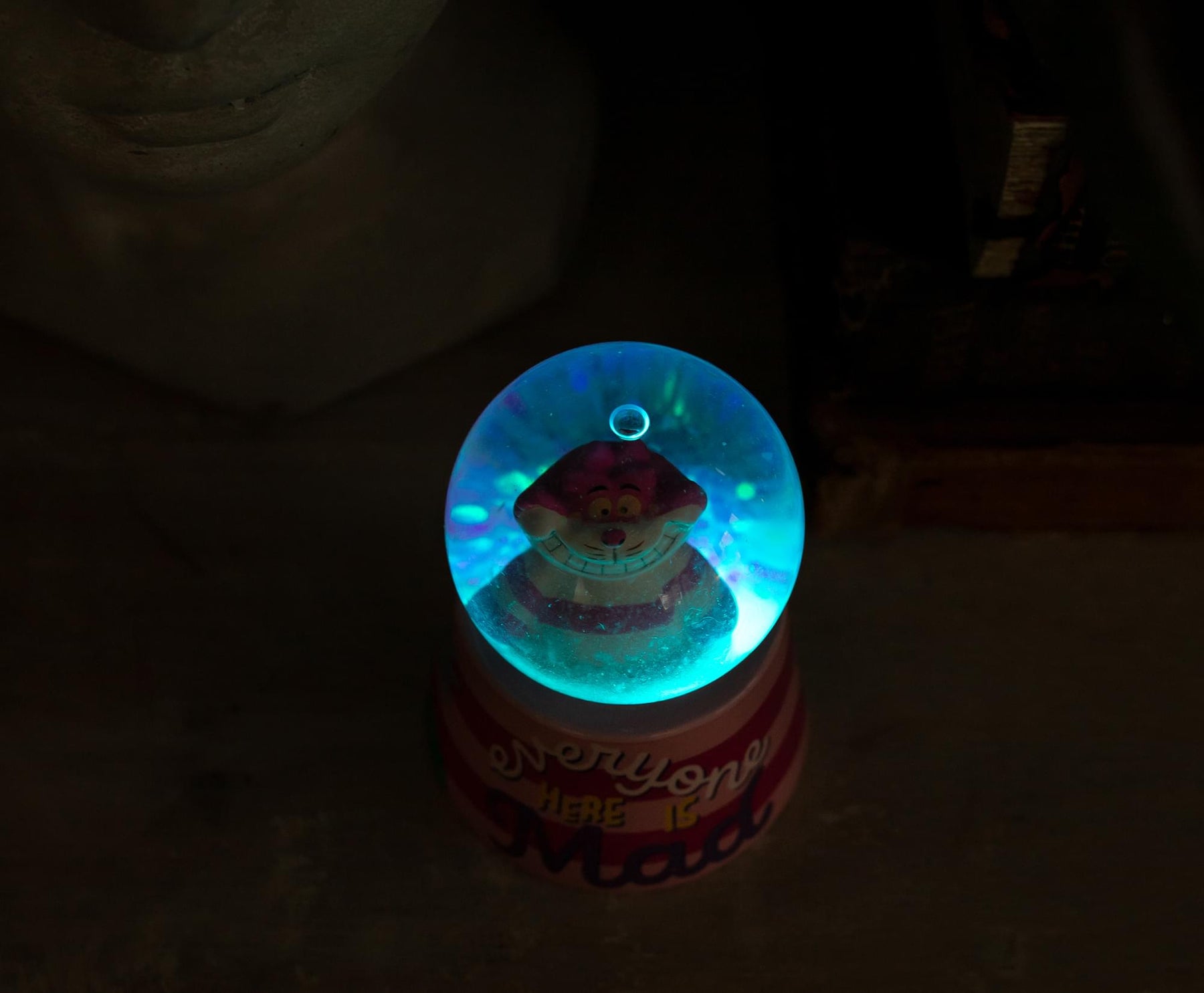 Disney Alice in Wonderland Cheshire Cat Mini Light-Up Snow Globe | 3 Inches Tall
WHERE IMAGINATION THRIVES: Tumbling down the rabbit hole can really turn your world upside down. Shake up your reality with this exclusive light-up snow globe featuring the Cheshire Cat from Disney's Alice in Wonderland.
EXPERIENCE THE MADNESS: The mischievous Cheshire Cat has finally put himself together on this mini water globe. The pink stripes on the base match the clever cat's coloring and features the phrase, "Everyone Here Is Mad."
ILLUMINATE THE ODDITIES: The snow globe emits a whimsical, glitter-filled glow when you flick the on/off light switch at the bottom of the base. The magical light-up display operates via two cell batteries (included).
FILL YOUR SPACE WITH WONDER: Make your nook feel a little more unusual with this unique keepsake displayed wherever would look best around the rabbit hole. The perfect size for collecting at approximately 3 x 2 x 2 inches.
OFFICIAL DISNEY COLLECTIBLE: You'll go simply mad for this officially licensed mini light-up snow globe inspired by Disney's Alice in Wonderland. Invite just a little bit of feline frenzy into your weird little world.
NO ONE CAN MAKE YOU GO MAD QUITE LIKE A CAT
Spend some time with a cat who's neither here nor there with this exclusive mini light-up snow globe inspired by Disney's Alice in Wonderland.
Everyone looks good in stripes, right? The base of this mini water globe is wrapped in matching stripes with the Cheshire Cat, who's sitting comfortably inside the glass. He's put together, for once, and sports a mad grin — the kind that fits right in here in Wonderland. Give the mini globe a shake to see glittering pink sparkles floating all around the mad cat.
Perhaps, you should ask someone else for directions.
A LAND FULL OF WONDERS AND DANGERS
Size is a relative term in this place of oddities. You'll be able to bring the madness down to a manageable size with this glittery snow globe that captures one of Wonderland's most amusing inhabitants in a compelling display. Flick the switch on the bottom of the base to illuminate the enigmatic Cheshire Cat in a wondrous glow.
There's always something to smile about with this officially licensed home decor collectible inspired by Disney's Alice in Wonderland.
Read All About It on Our Blog
Trending Geek