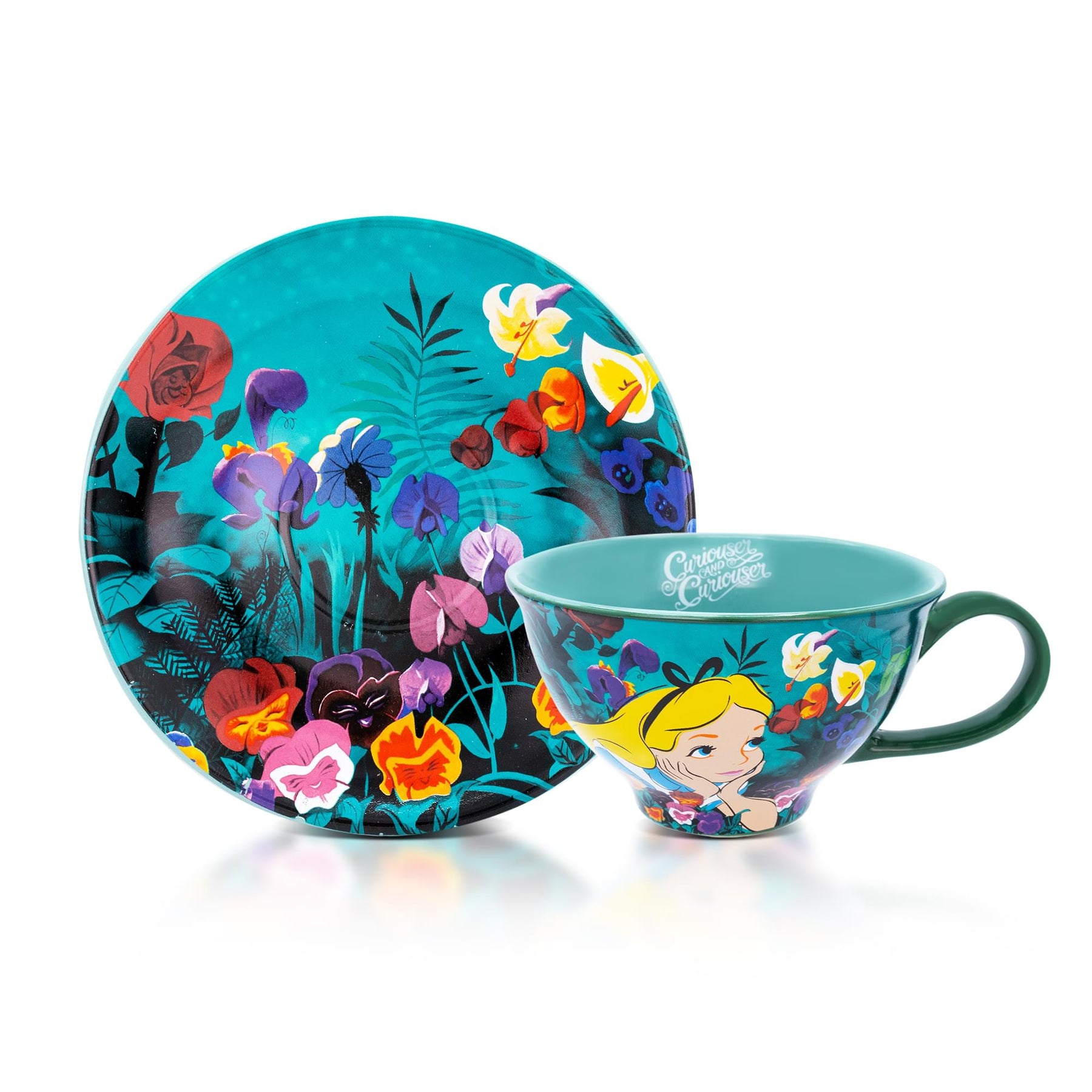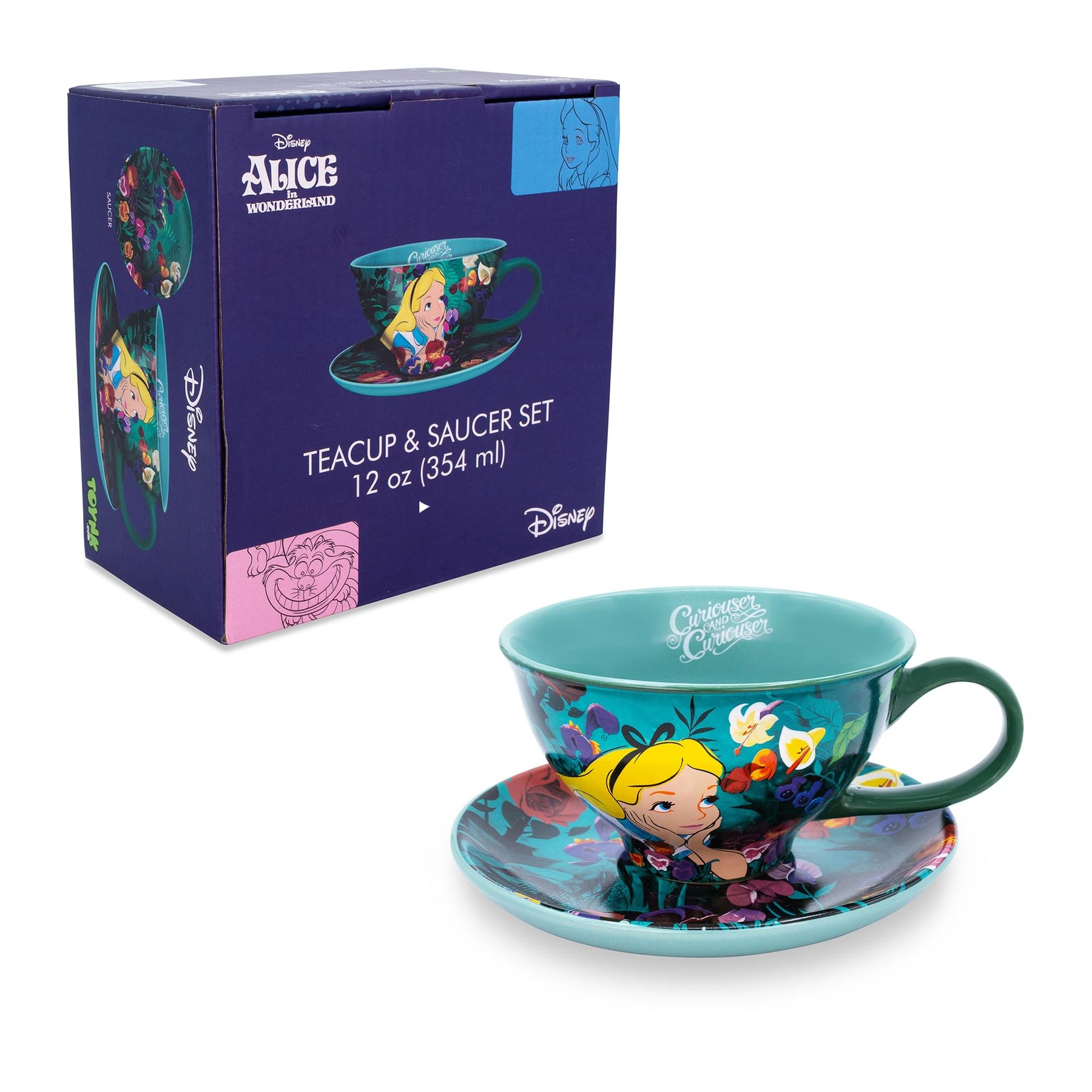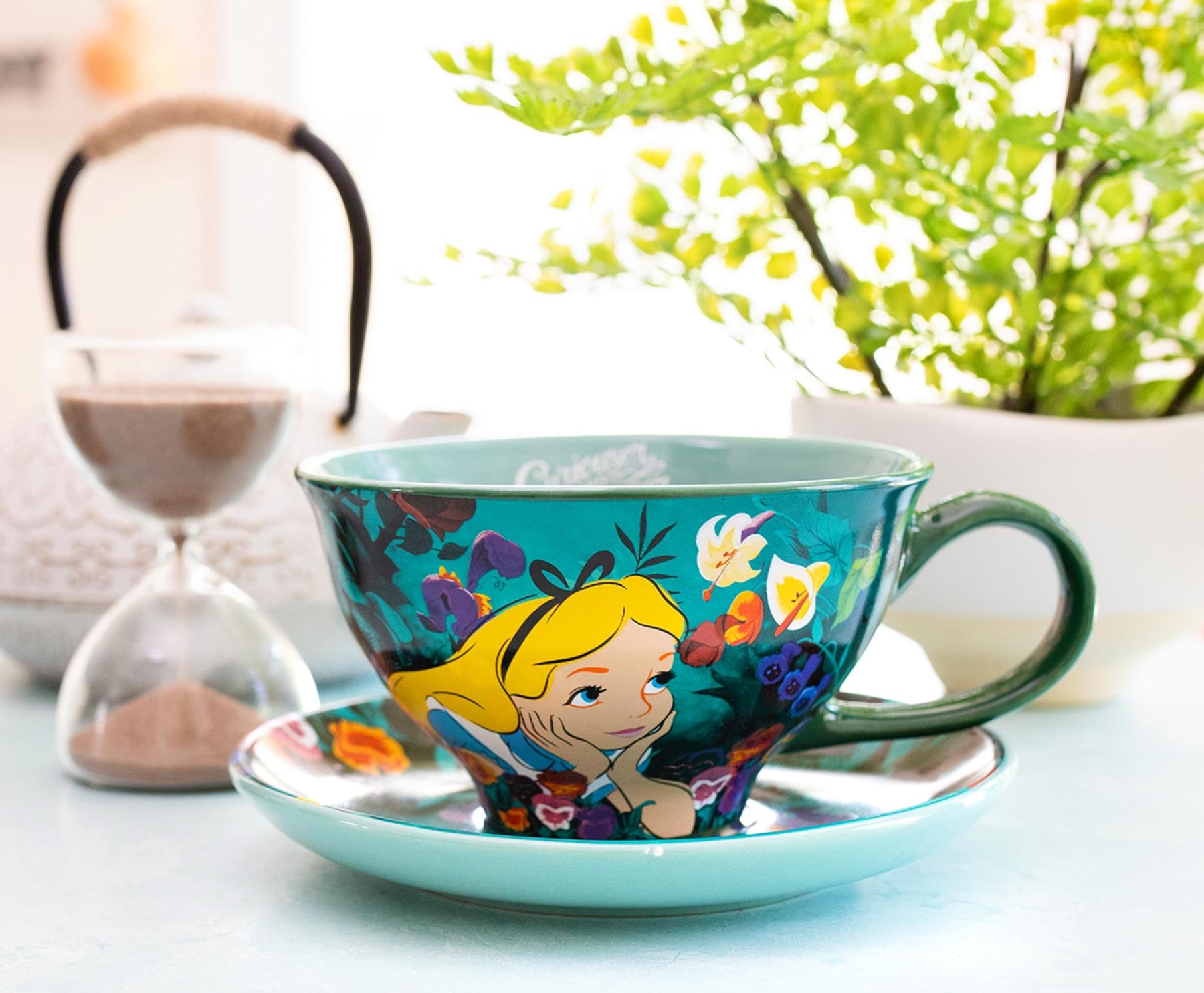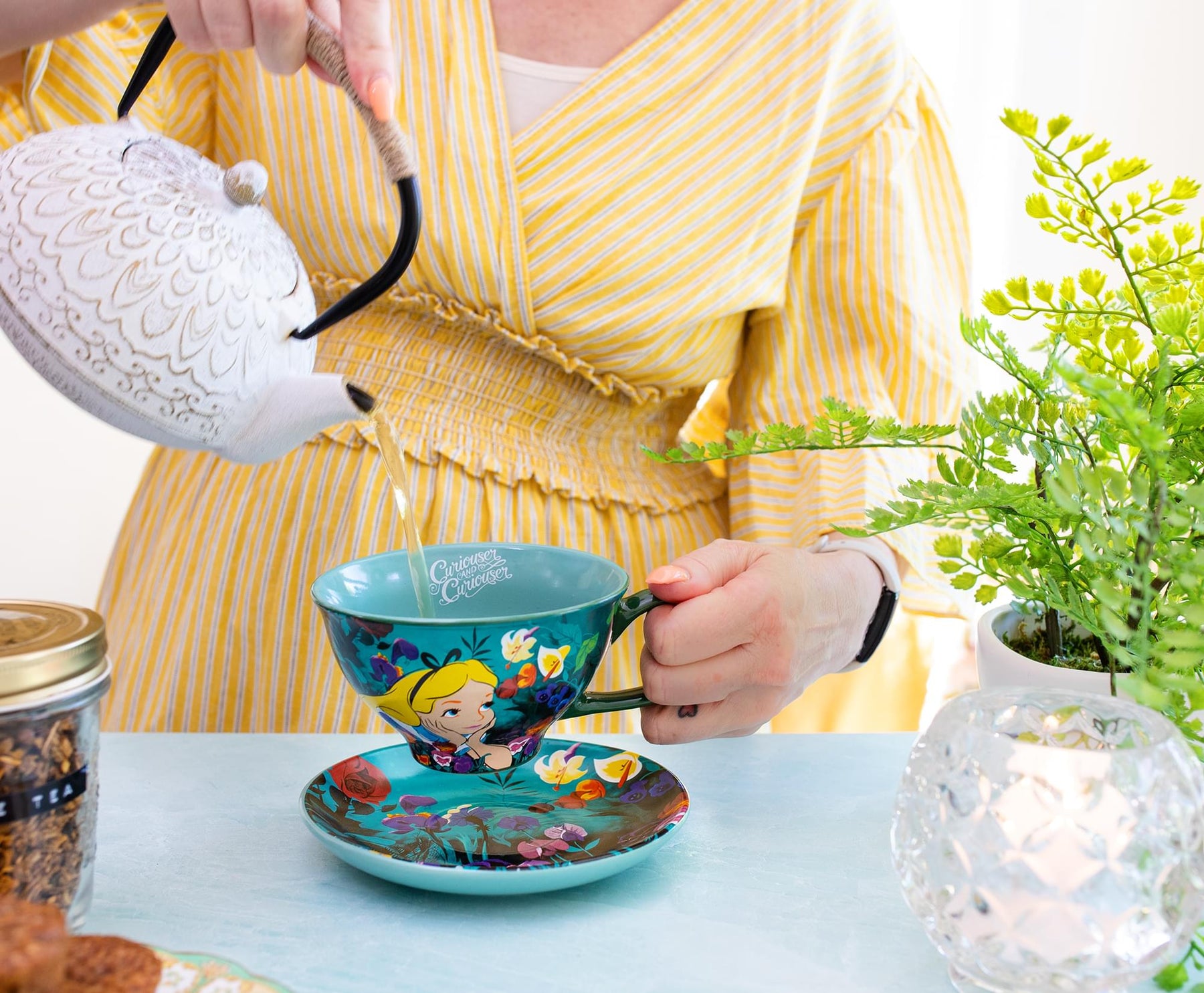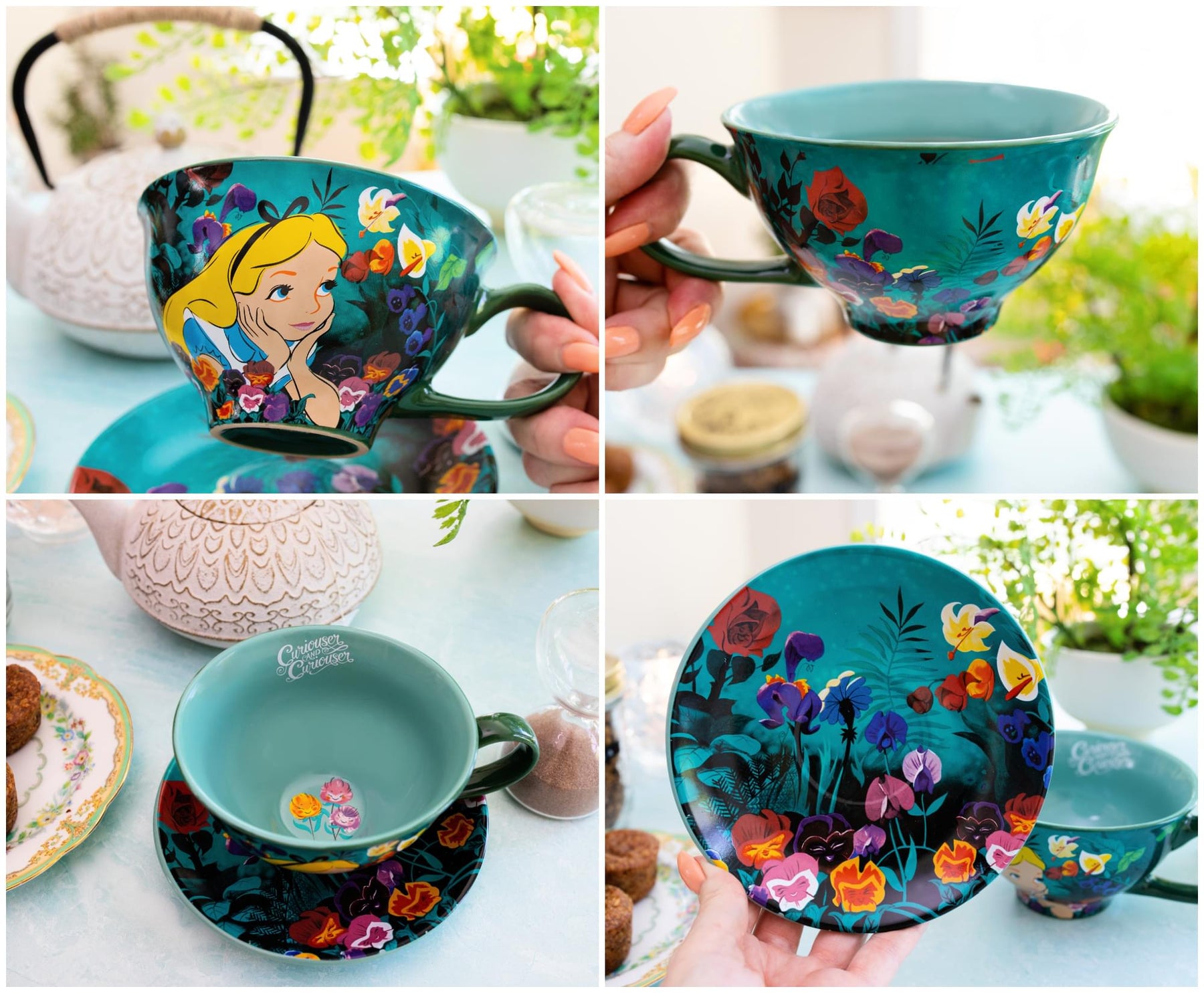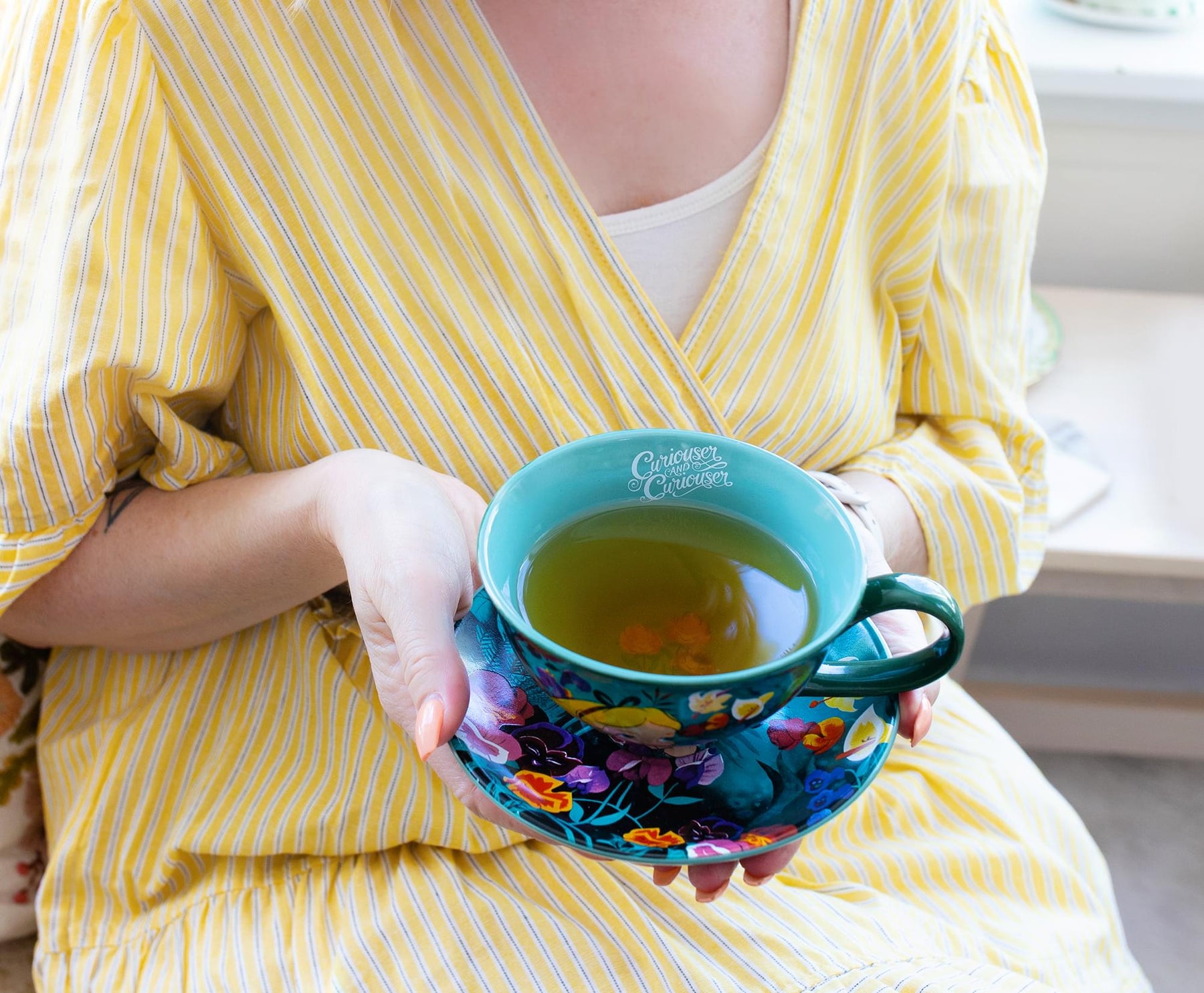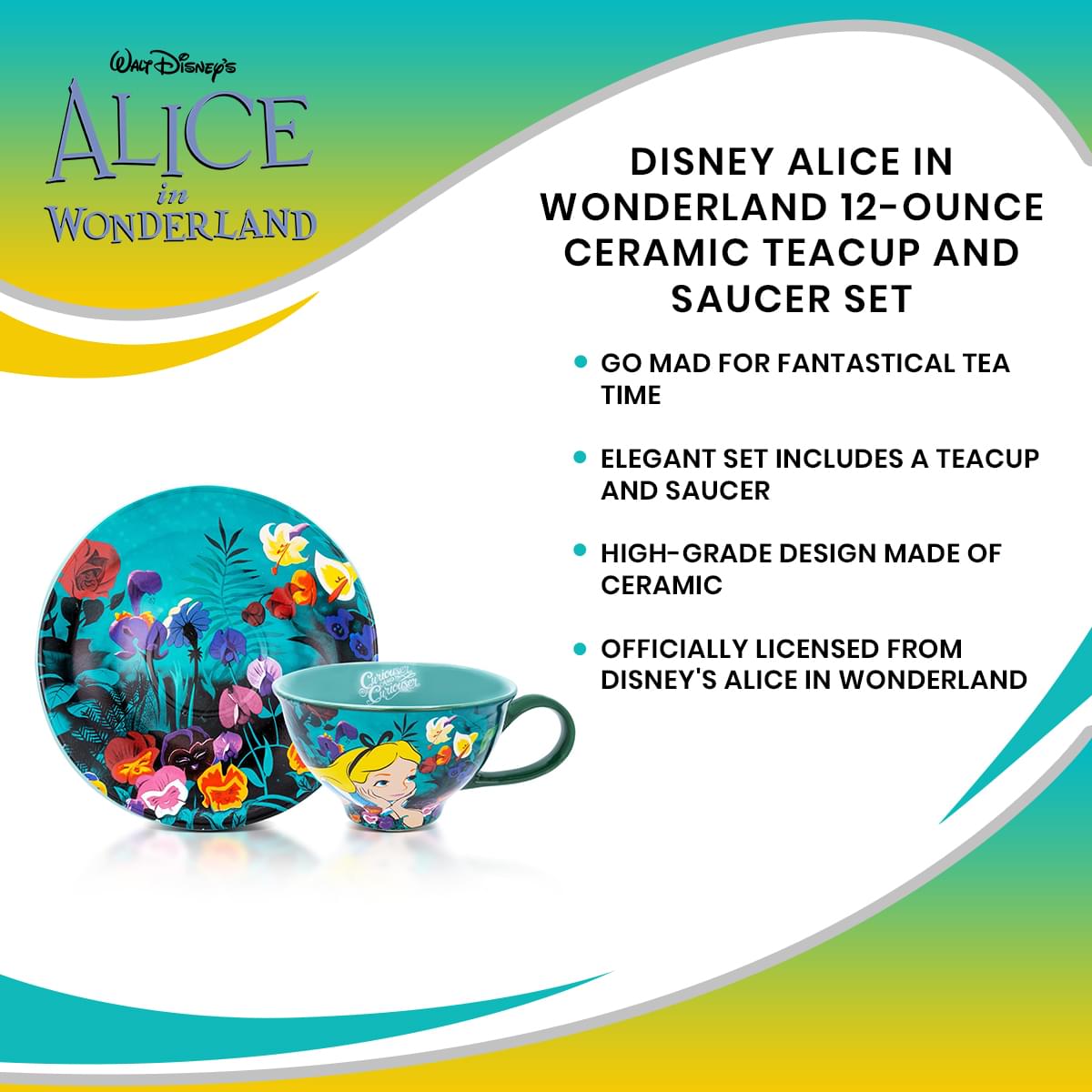 Disney Alice In Wonderland Ceramic Teacup and Saucer Set | SDCC 2022 Exclusive
DISNEY MAGIC FOR HOME: From the Queen of Heart's divine gardens to the Mad Hatter's unbirthday gathering, enjoy your afternoon tea wherever you are with this exclusive teacup and saucer set from Disney's Alice In Wonderland.
HOST A MAD TEA PARTY: Toast to Wonderland's most outrageous denizens with this charming set. The teacup features Alice surrounded by lush greenery and sentient flowers seen in the animated classic. Comes with a matching saucer.
WHAT'S INCLUDED: This mini tea set comes with one place setting, complete with a matching teacup and saucer. Enjoy your preferred beverage of choice, like a serving of freshly brewed tea or a drop of Drink Me Potion.
WONDERLAND'S FINEST: Crafted from BPA-free ceramic, this fantastical mini teacup and saucer set is perfect for all of life's most curious adventures. For the best care, hand-wash only. Not suitable for microwave or dishwasher.
OFFICIAL DISNEY COLLECTIBLE: Jump down the rabbit hole with this officially licensed tea set from Disney's Alice In Wonderland. Marvelous for everyday use or as a collector's piece that fans can enjoy as a memento of the magical story.
GO MAD OVER TEA TIME
From the Mad Hatter's table to yours comes this exclusive teacup and saucer set inspired by Disney's Alice In Wonderland. Bring home a piece of Wonderland with this topsy turvy place setting that will make every occasion special.
Recreates one of the most memorable scenes from the magical adventure, as Alice appears on the teacup with a colorful crowd of nosy tulips, sweetpeas, bluebonnets, and more. The inside of the rim features decorative "Curiouser and Curiouser" lettering and flowers at the bottom of the cup. The matching saucer features similar lush greenery that appears on Alice's journey.
DOWN THE RABBIT HOLE
When you're mad for tea, enjoy a most delightful cup of Wonderland's finest with this elegant teacup and saucer set. Specially crafted with high-grade ceramic that is designed to add a touch of dizzying whimsy to your tea service. Go through the looking glass with this officially licensed tea set from Disney's Alice In Wonderland.
WHAT'S INCLUDED?
CARE INSTRUCTIONS
Hand-wash only
Not dishwasher safe
Not microwave safe