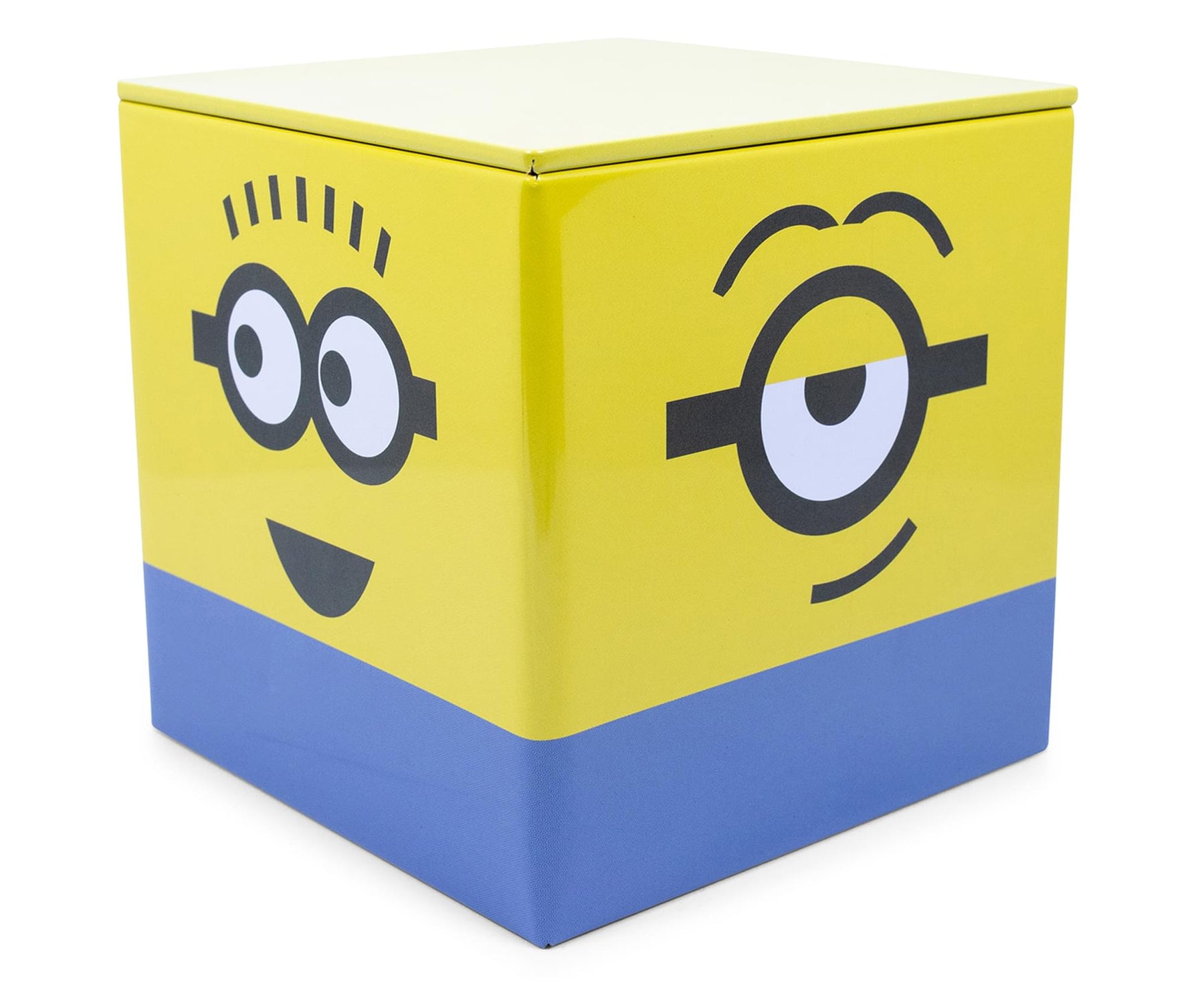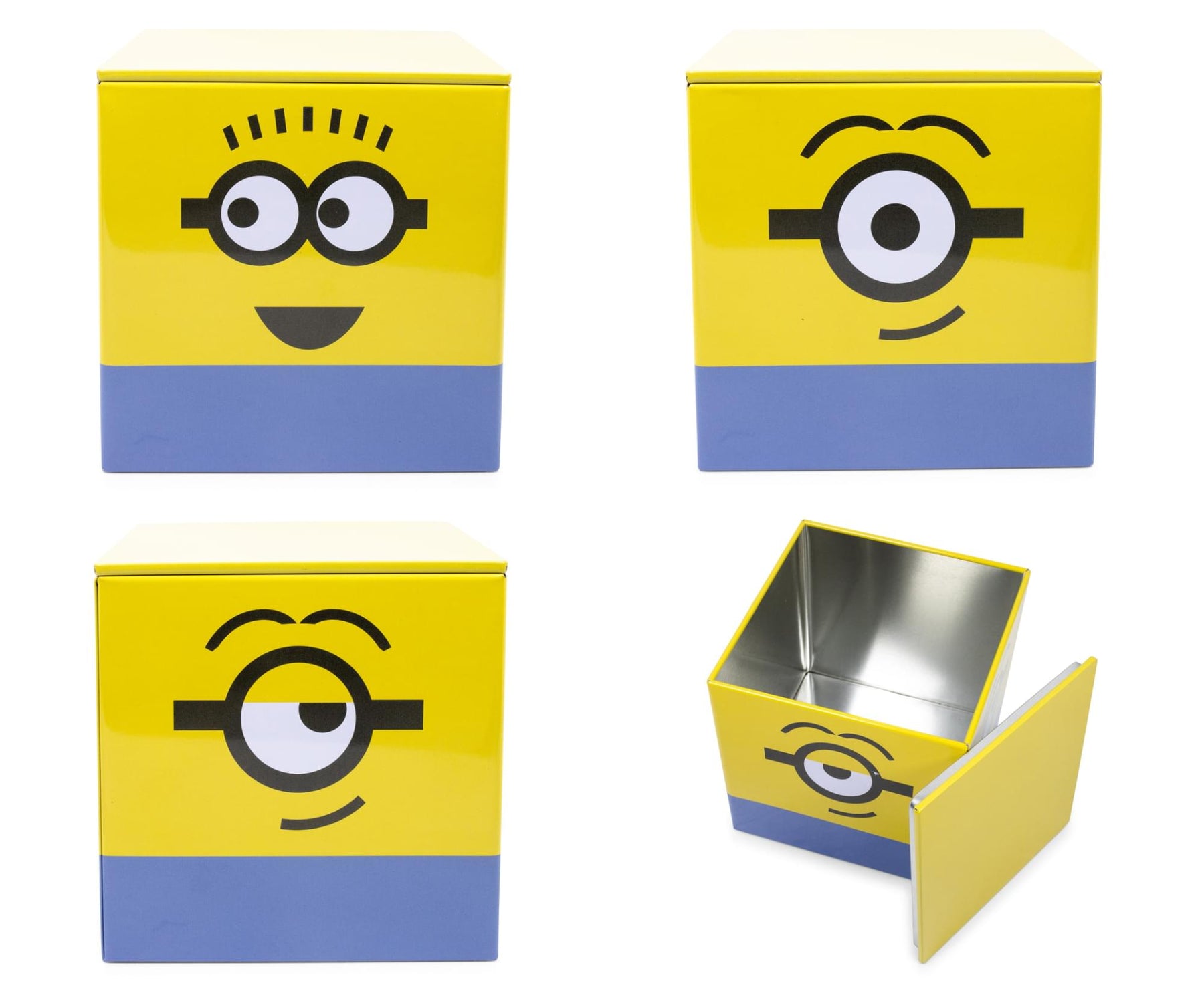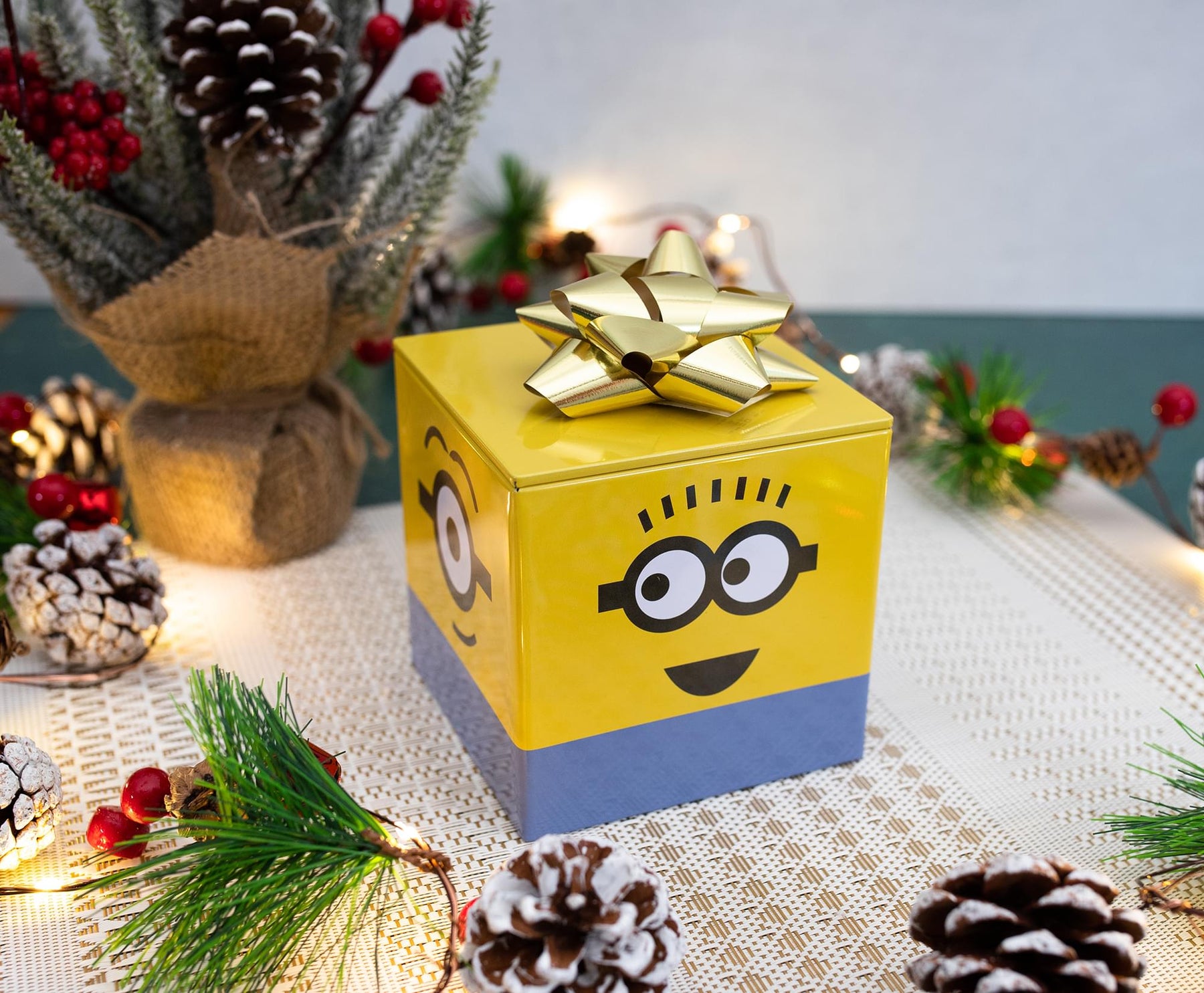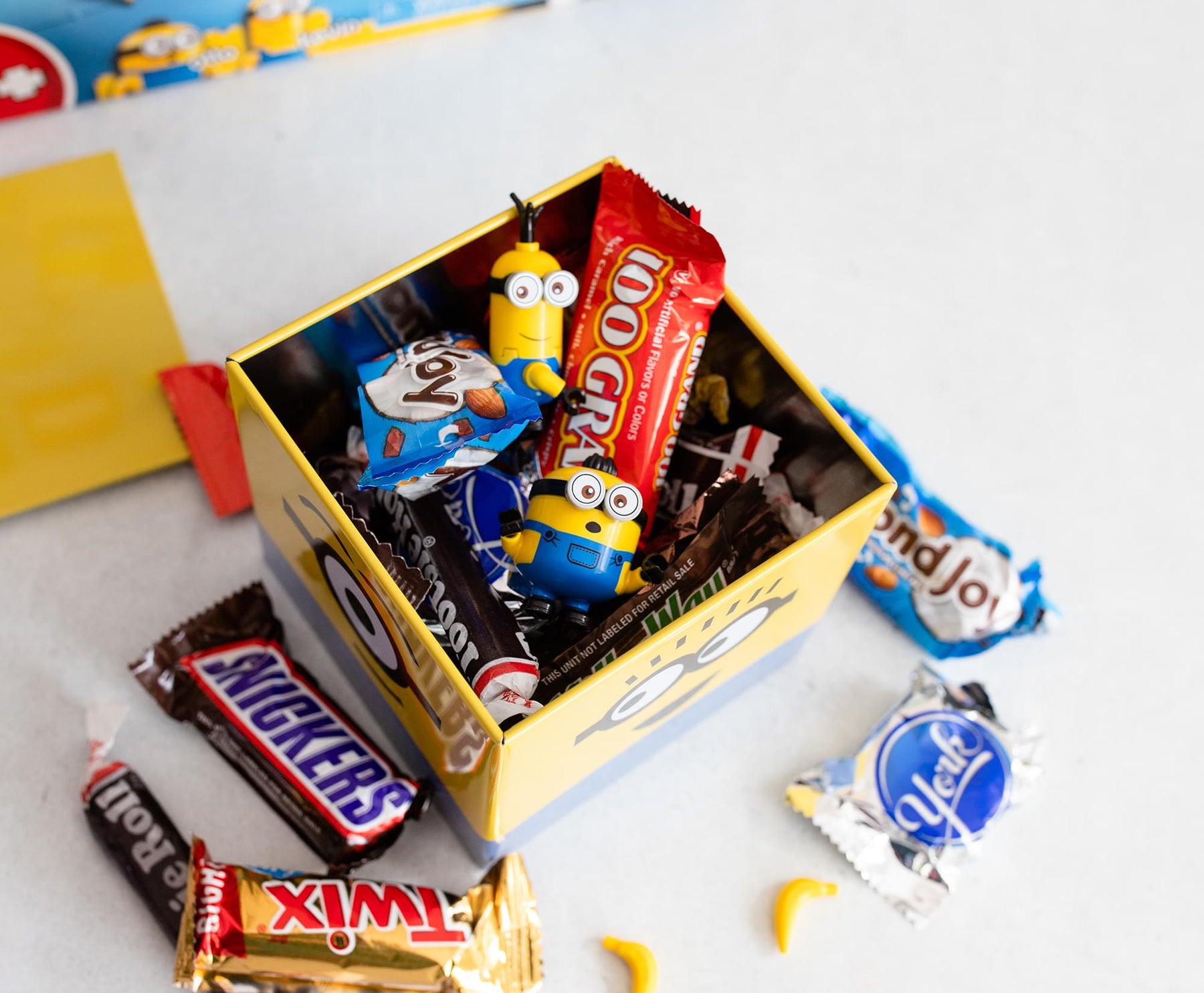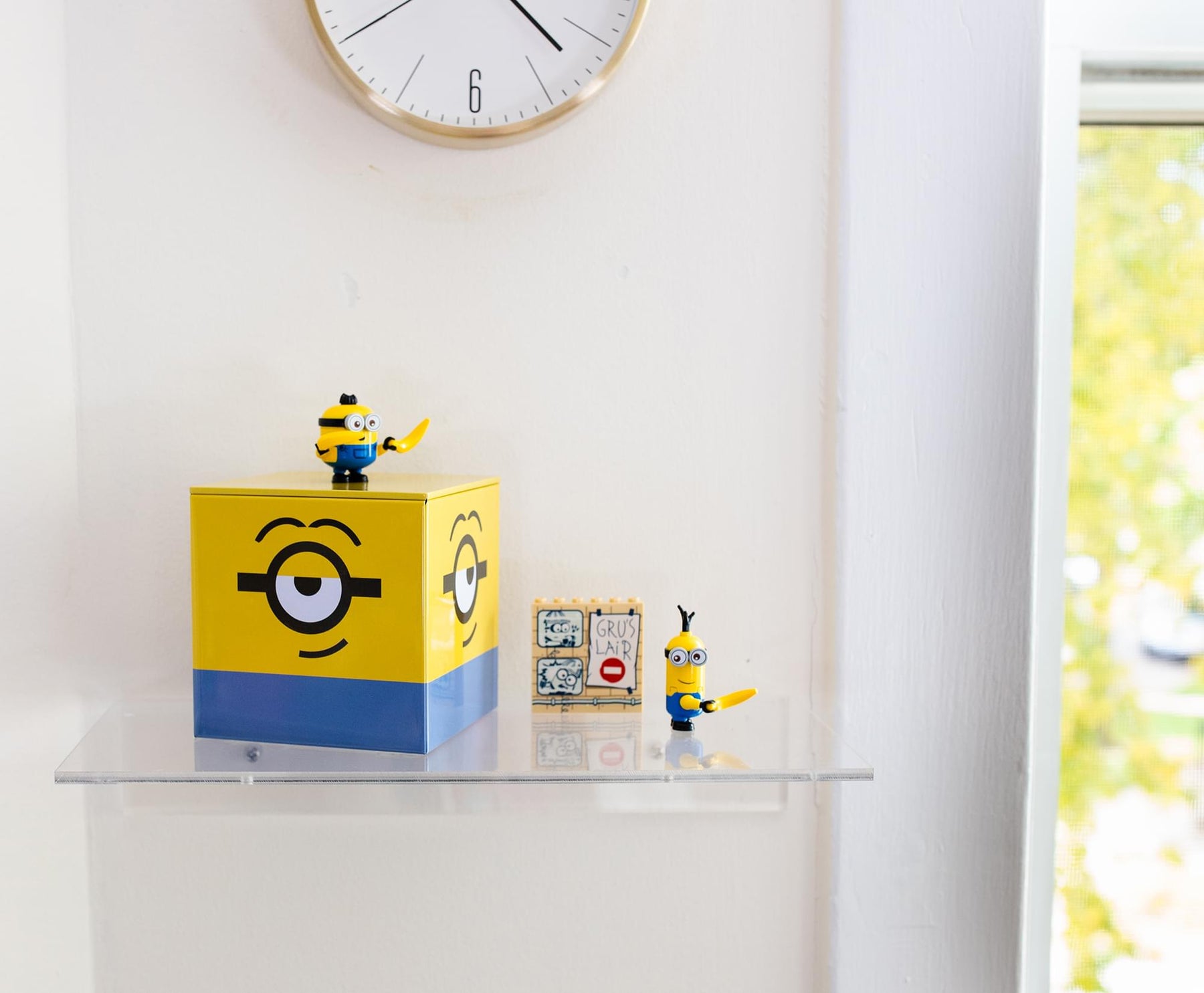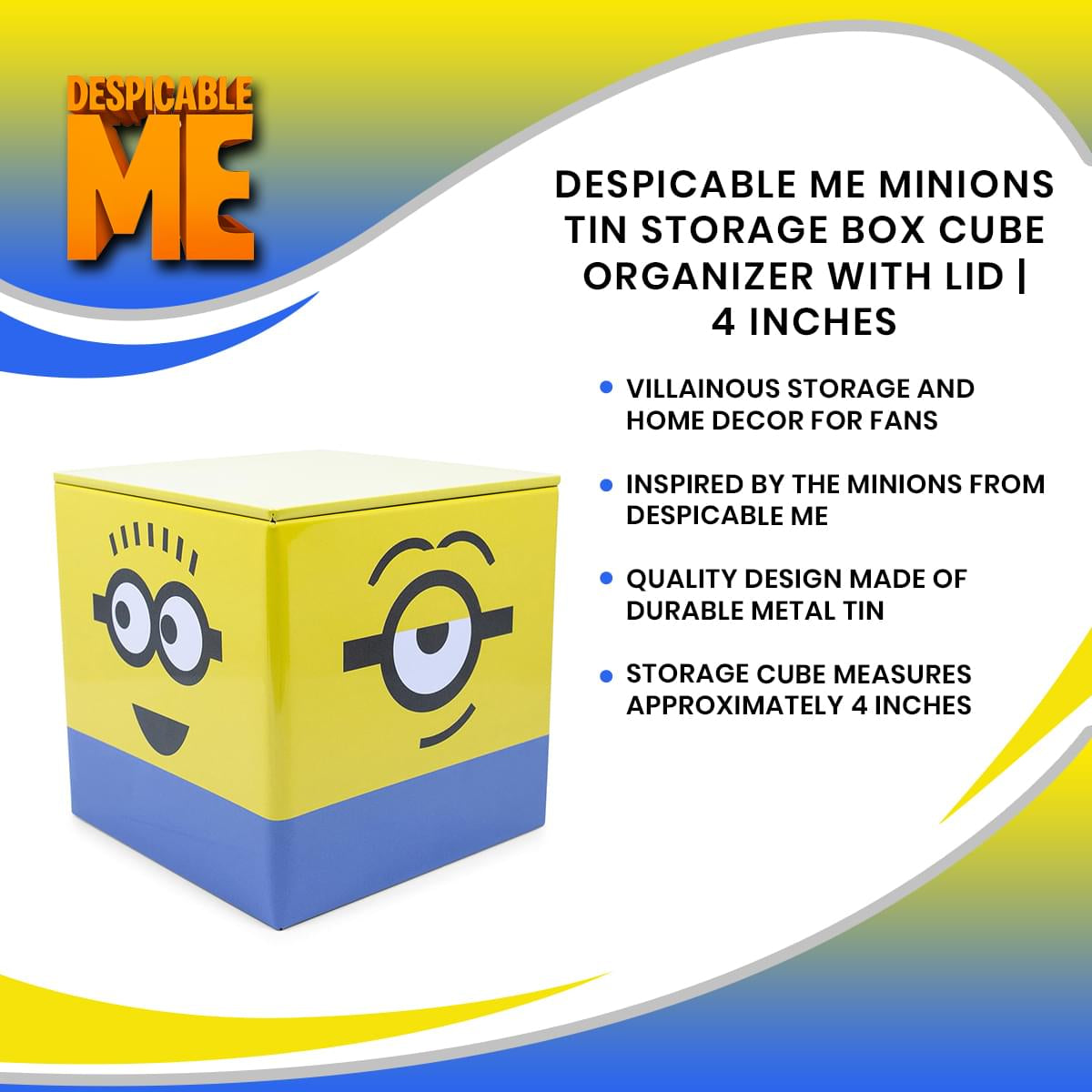 Despicable Me Minions Tin Storage Box Cube Organizer with Lid | 4 Inches
Villainous Storage Solution: Despicable Me fans will go bananas over this collectible storage tin. (Just don't make annoying sounds.) Enjoy Minion madness with Gru when you organize with this storage box.
Iconic Design to Thrill Fans: Ready for evil deeds? By our calculations, this storage tin can help supervillains efficiently tidy up their space. Features a Minion on each side of the storage cube.
Made With Quality Material: Storage cube organizer is made of durable metal tin and features a removable, pop-top lid. Container measures approximately 4 inches, providing fans with plenty of storage.
Minimalist Space Saver: Despicable Me fans can get a little assistance from their Minion helpers to arrange their space. Great for your desk, nightstand, dresser, or anywhere that could use some organizing.
Fun Room Essentials: Stay organized with this officially licensed Despicable Me metal storage box featuring your favorite Minions. Brings style, character, and tidiness to any villain's quarters.
KIDS ROOM ESSENTIALS FIT FOR A SUPERVILLAIN
Rule No. 1: You will keep your room tidy with this Despicable Me Minions Storage Tin.
Even if you delight in all things wicked, some messes need cleaning up. Surround yourself by an army of little yellow Minions, or at least this storage box decorated with Minions, to help you organize.
WHERE MINIONS FANDOM MEETS DECORATIVE HOME DECOR
Luckily, you won't need to apply for a villain loan from the Bank of Evil to get your hands on this awesome storage box. It isn't exactly large enough to hold the moon, but it's great for putting small items and other villainous belongings inside.
Vanquish all clutter that stands in your way with this officially licensed Despicable Me storage tin. That's what we're talking 'bout!