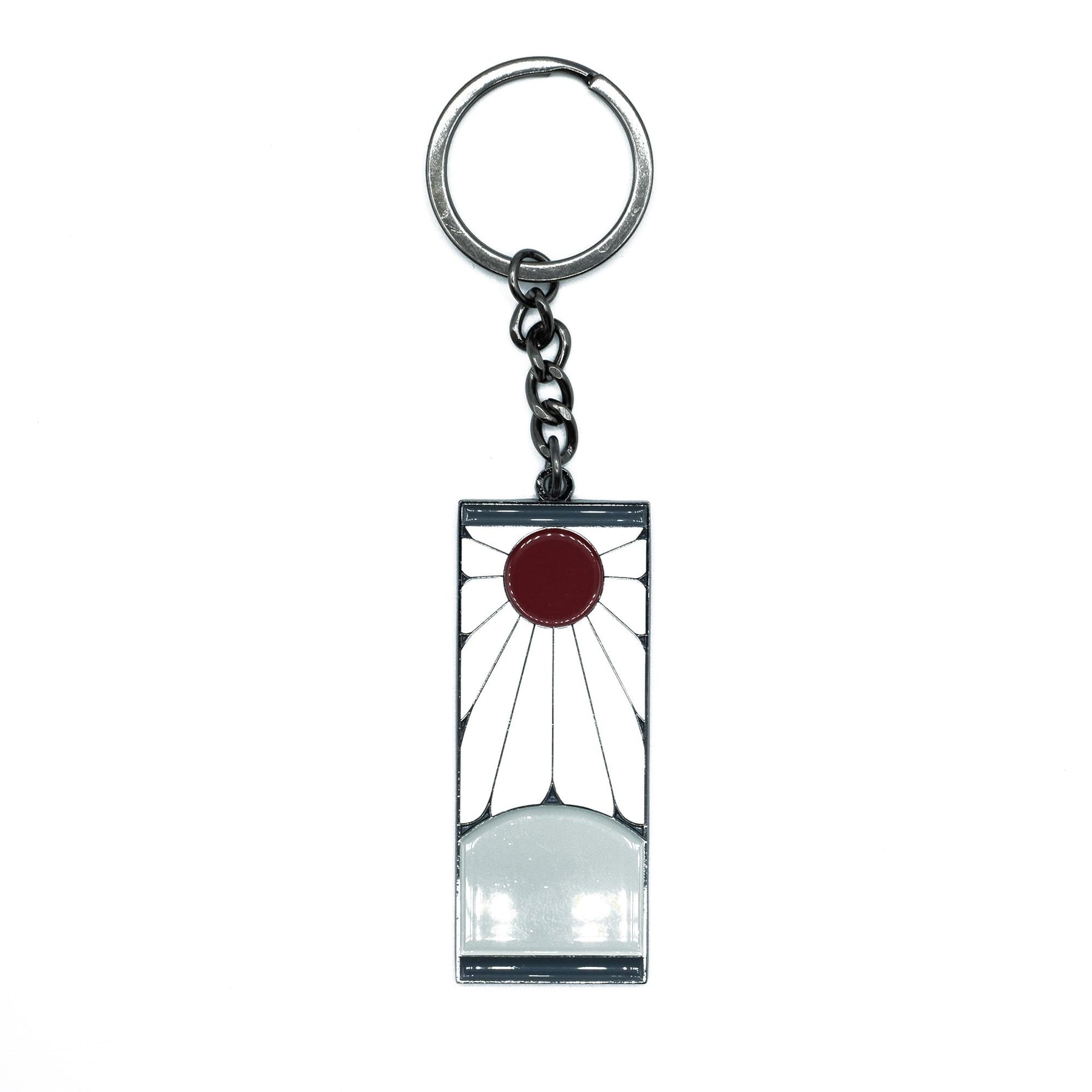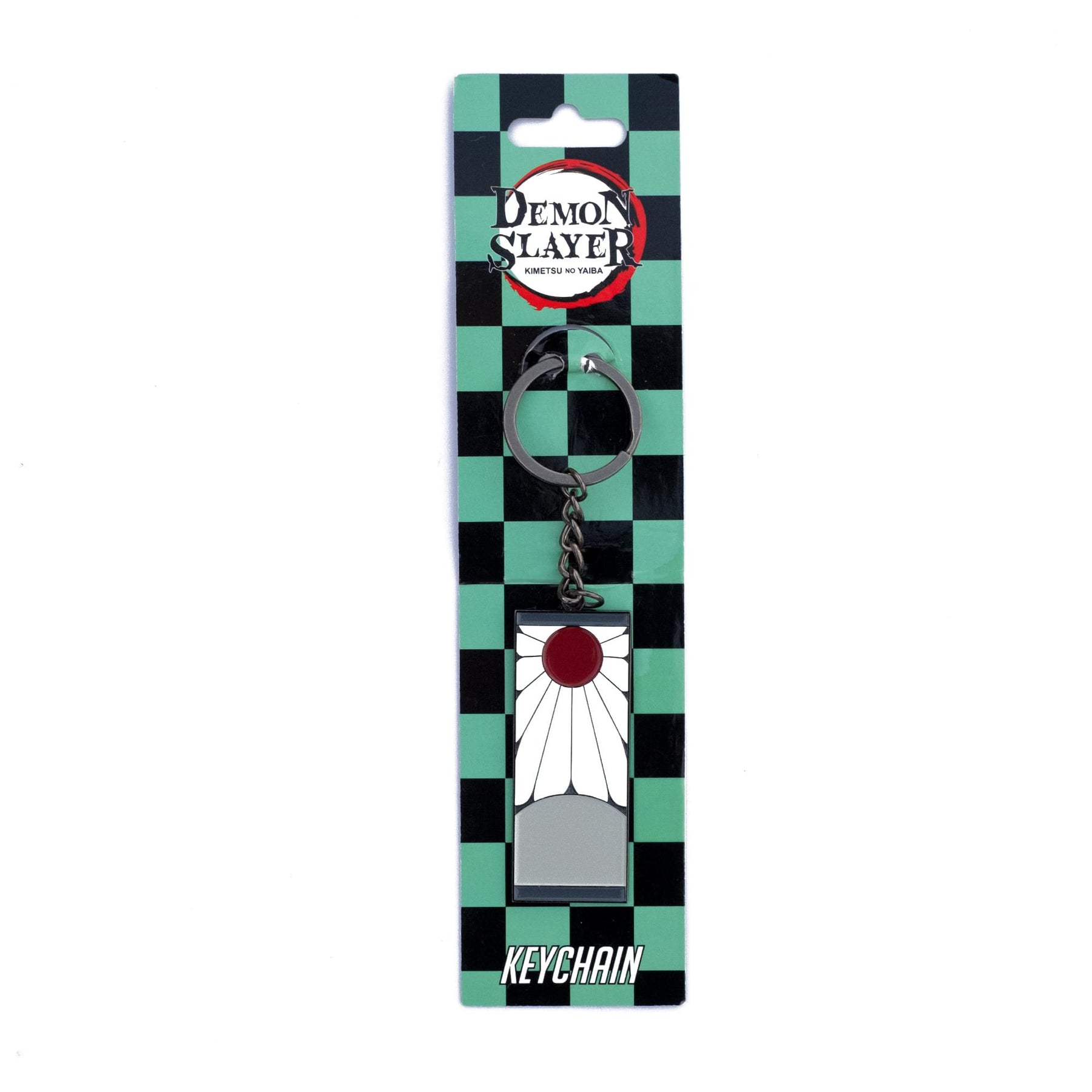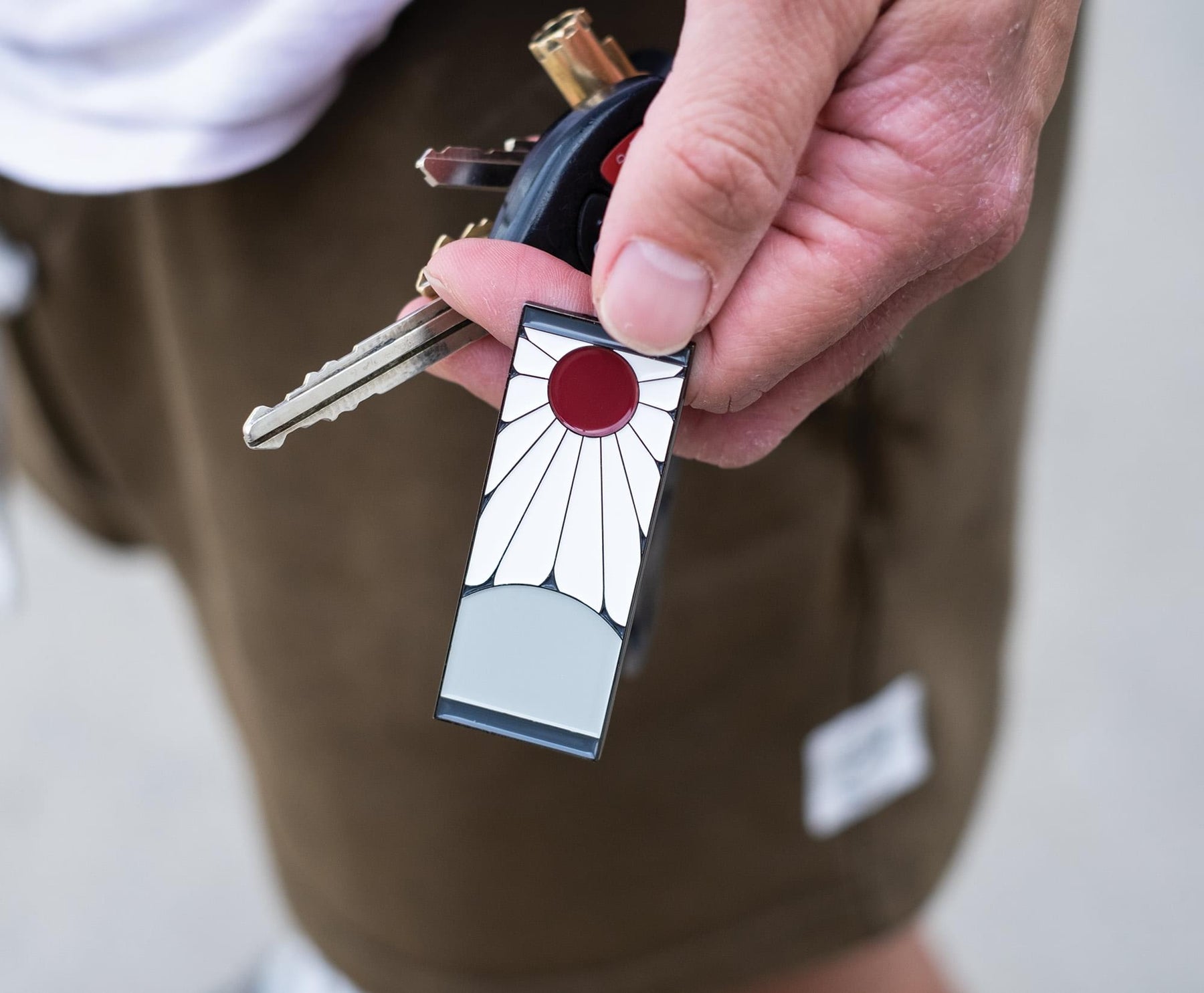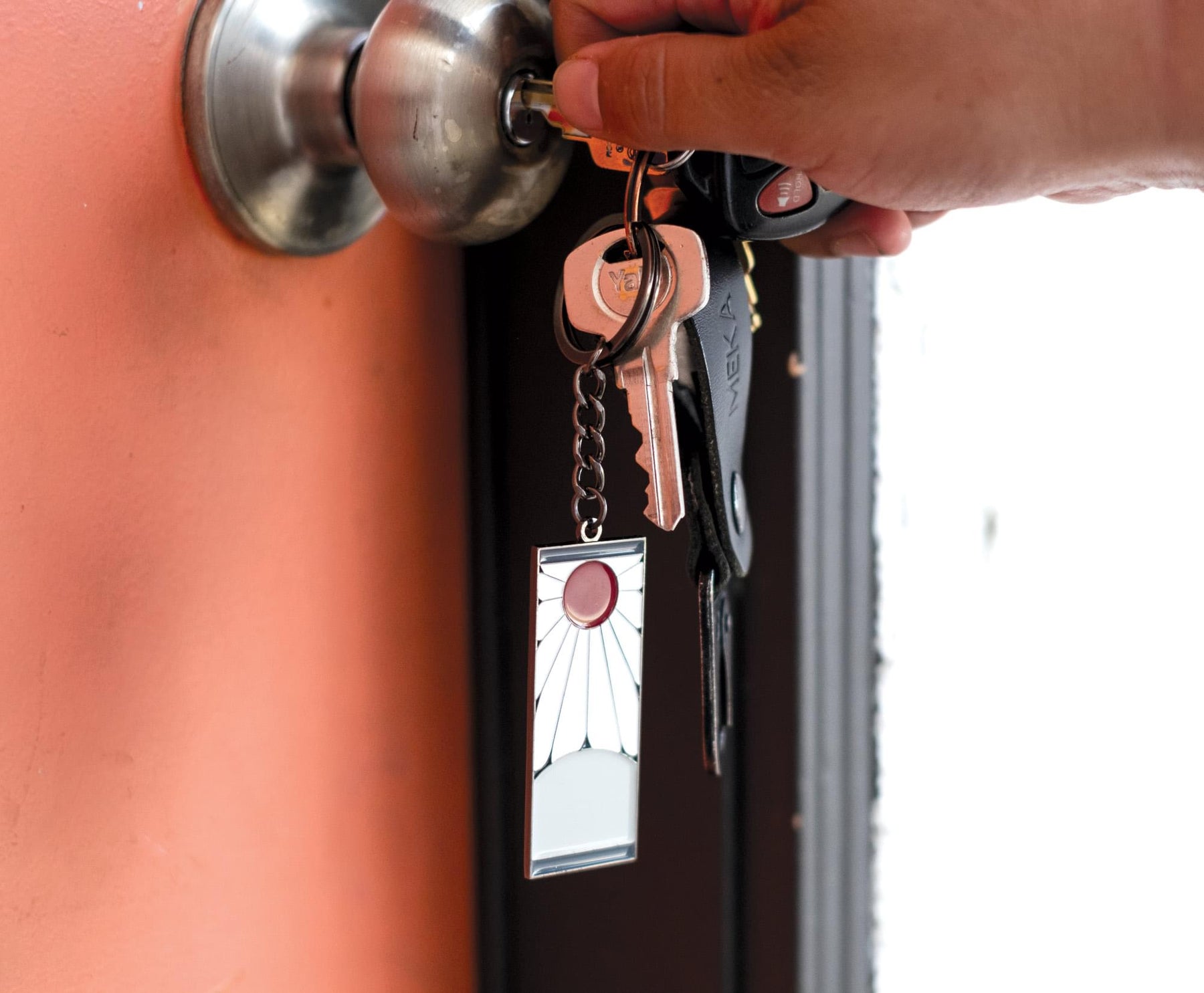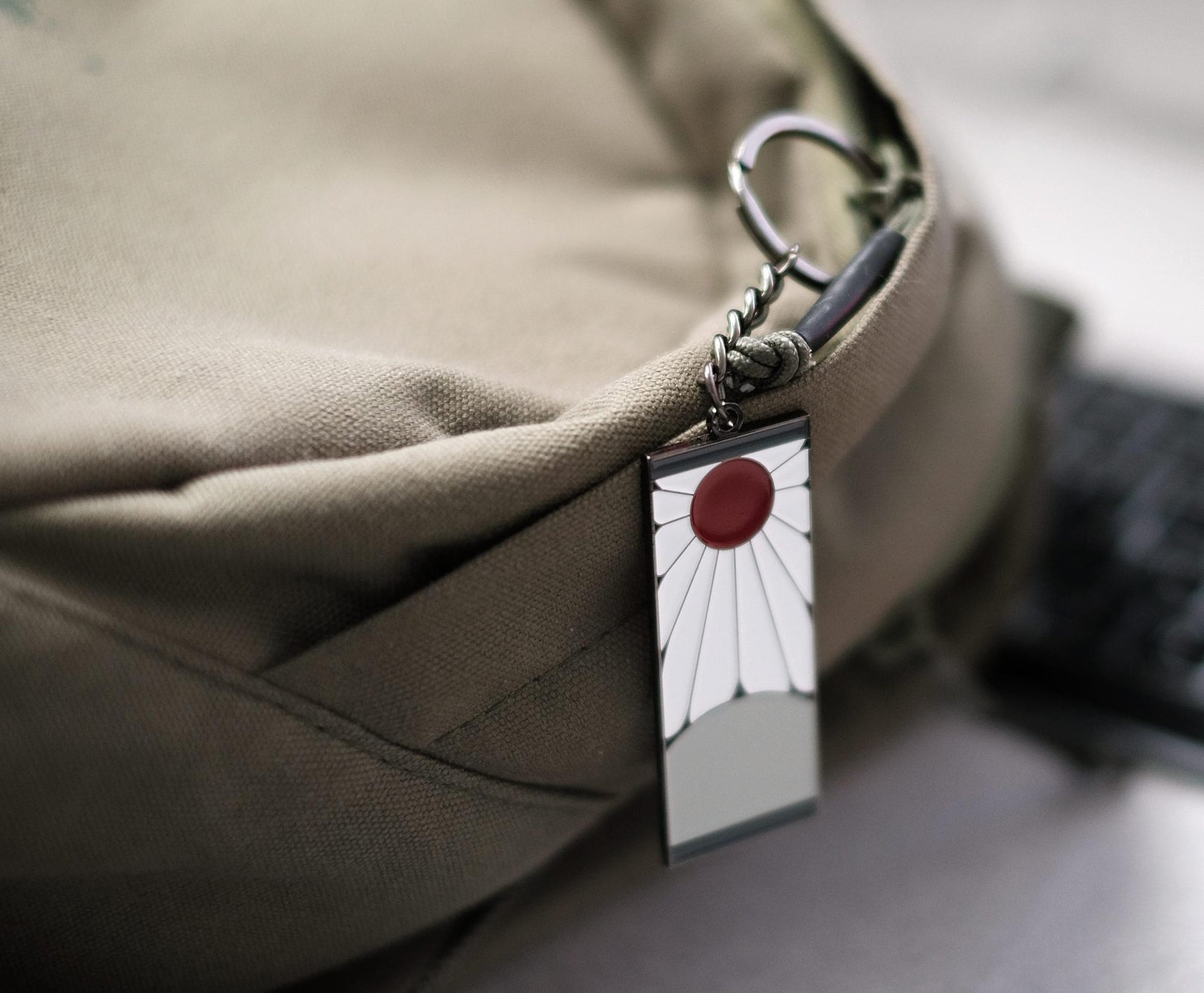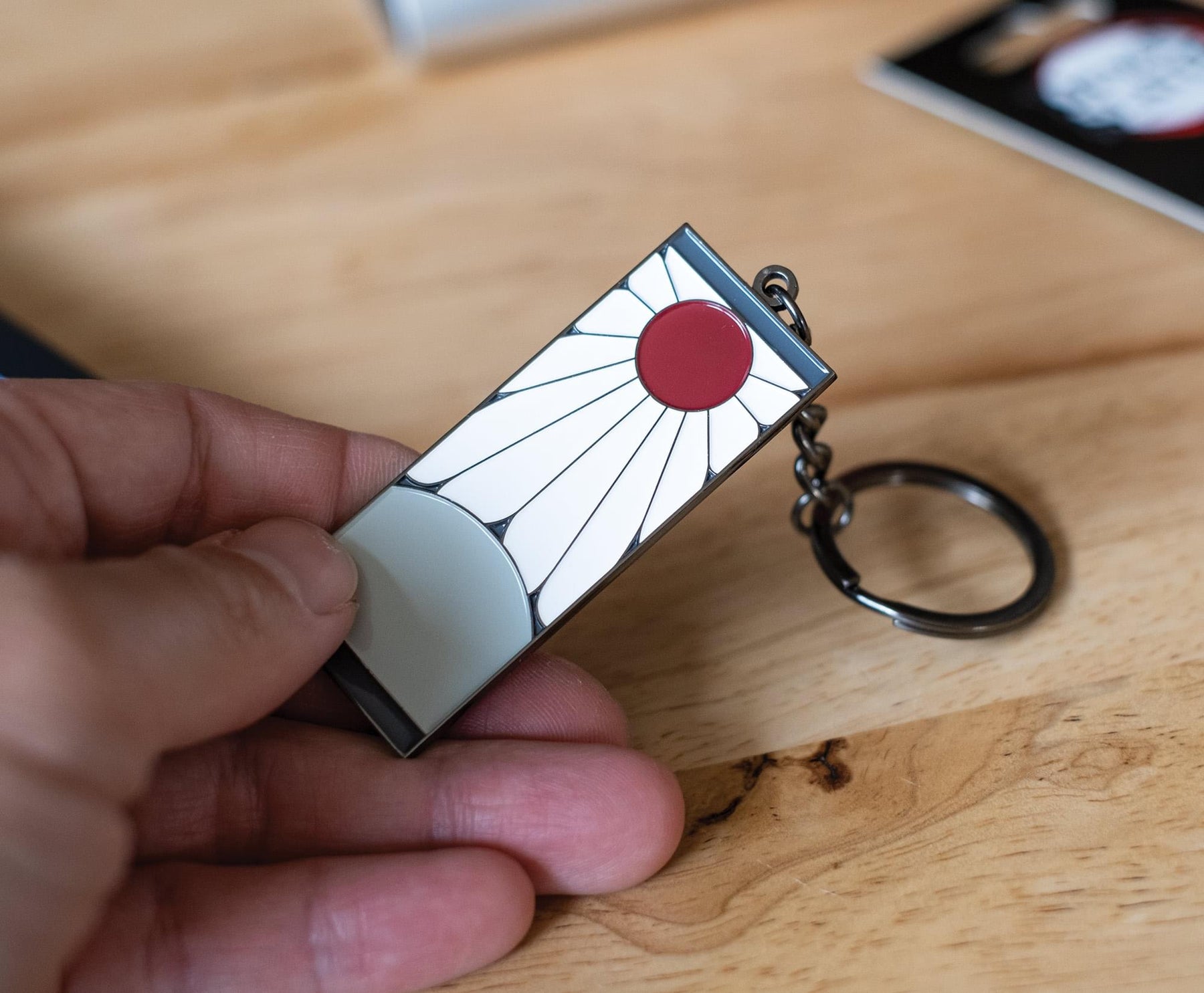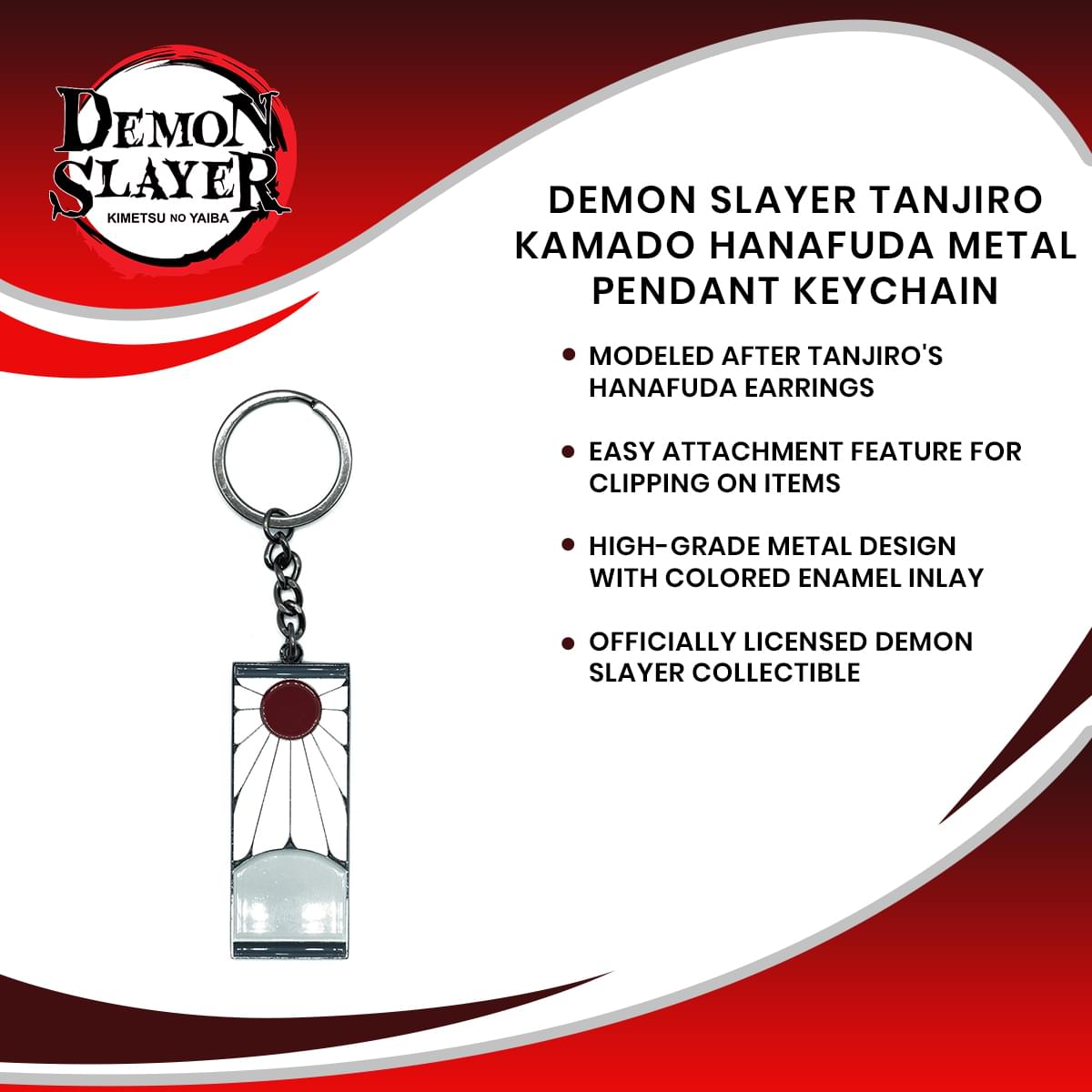 Demon Slayer Tanjiro Kamado Hanafuda Metal Pendant Keychain
GEAR UP FOR YOUR NEXT MISSION: Even when fighting creatures of the night, you'll never lose track of important belongings when they're attached to this Demon Slayer key ring. Keeps all your slayer essentials secure and together.
GET INTO THE ACTION: From the acclaimed Demon Slayer: Kimetsu no Yaiba series comes this niche collectible keychain. Features the flowery symbol of Tanjiro Kamado's signature Hanafuda earrings based on special Japanese playing cards.
CARRY IT WHEREVER YOU GO: Give a nod to your favorite anime series with this pendant dangling from a backpack or bookbag. Includes a sturdy metal key ring for easy attachment. Pocket-size build measures approximately 3 x 1 inches.
WARD OFF MONSTERS: This handy enamel pendant keychain comes neatly displayed on branded hanger card packaging. Suitable for any Slayer who wants to keep their precious belongings safely organized from demons.
OFFICIAL ANIME COLLECTIBLE: Hone your organizational techniques with this officially licensed Demon Slayer keychain inspired by Tanjiro's iconic look. Perfect for yourself or the anime fan in your life who's lost their keys one too many times.
JOIN THE DEMON SLAYER CORPS
If you are going to hunt down the malicious demon Muzan Kibutsuji and seek revenge for your family, then you need to be prepared. Put on your uniform, grab your sword, and gear up with this exclusive Demon Slayer: Kimetsu no Yaiba keychain. Recreates the look of Tanjiro Kamado's iconic Hanafuda earrings that he dons in the anime series. The pendant features a durable base metal design with highly detailed colored enamel inlay.
READY FOR ACTION WITH DEMON SLAYER ESSENTIALS
Just like you can count on Tanjiro to ward off demons, you can be sure this handy key ring accessory will keep your belongings organized. Use it as a neat charm for your bag or attach your keys so they never go missing again. On your next mission or outing, bring along this officially licensed keychain inspired by Demon Slayer: Kimetsu no Yaiba.