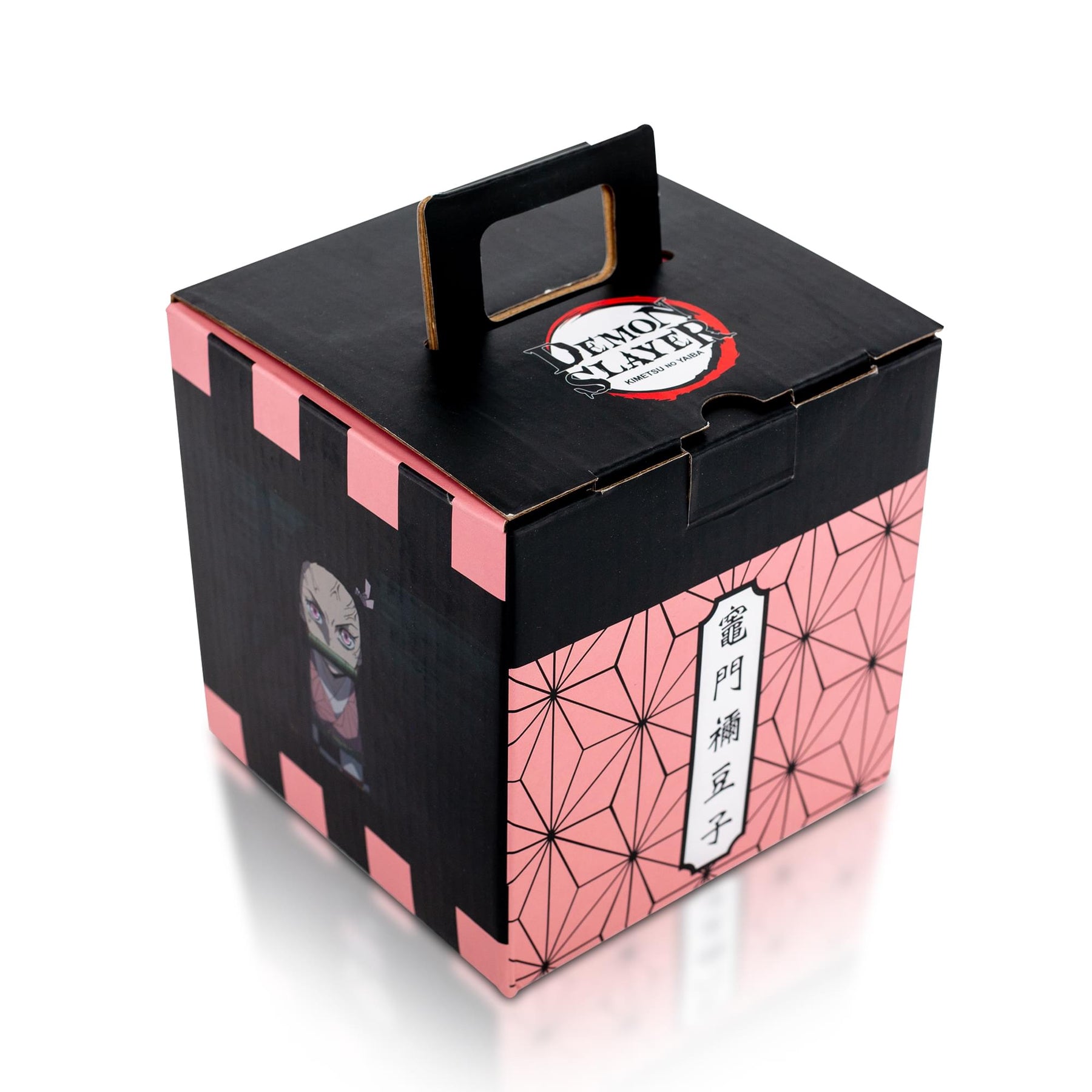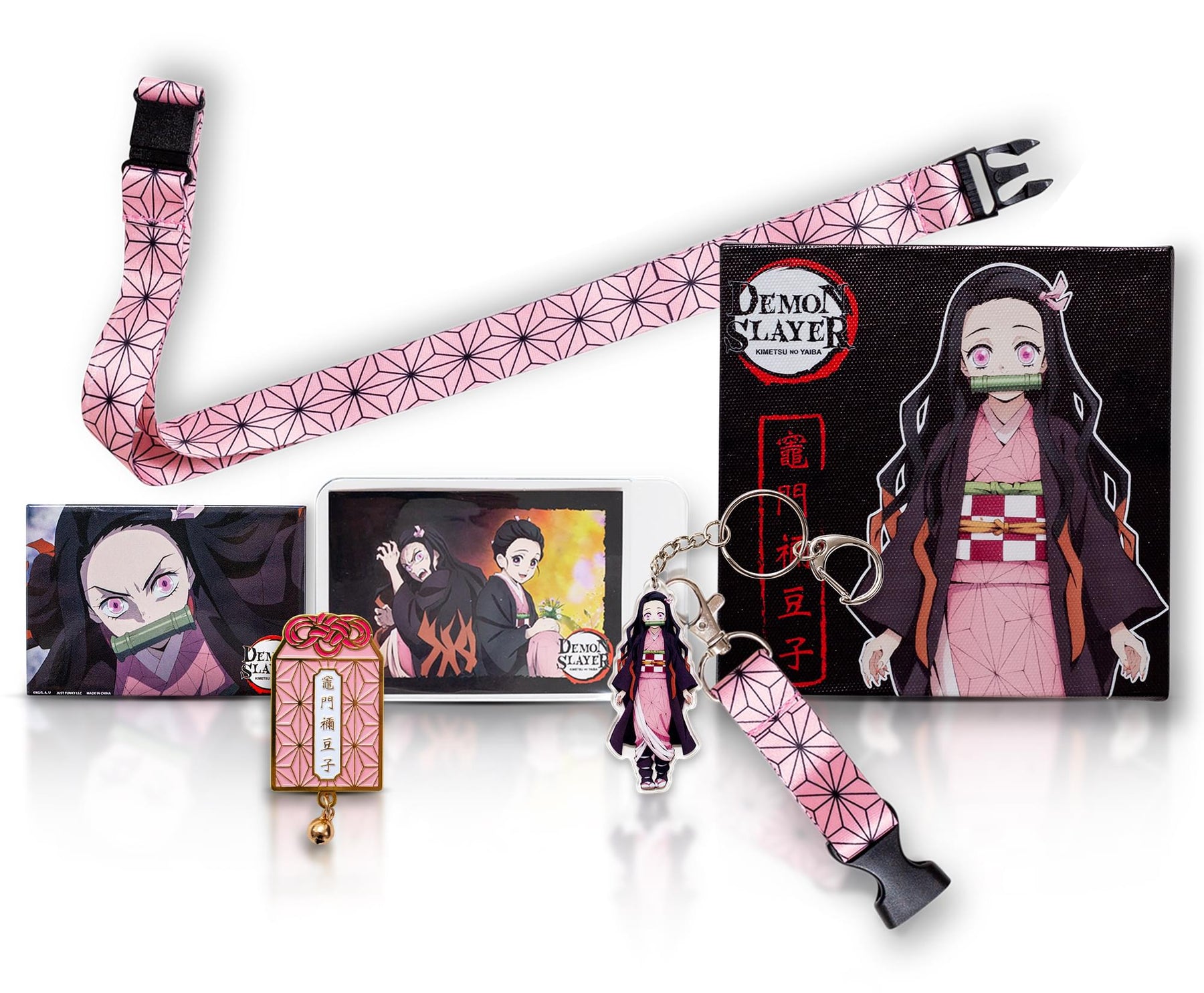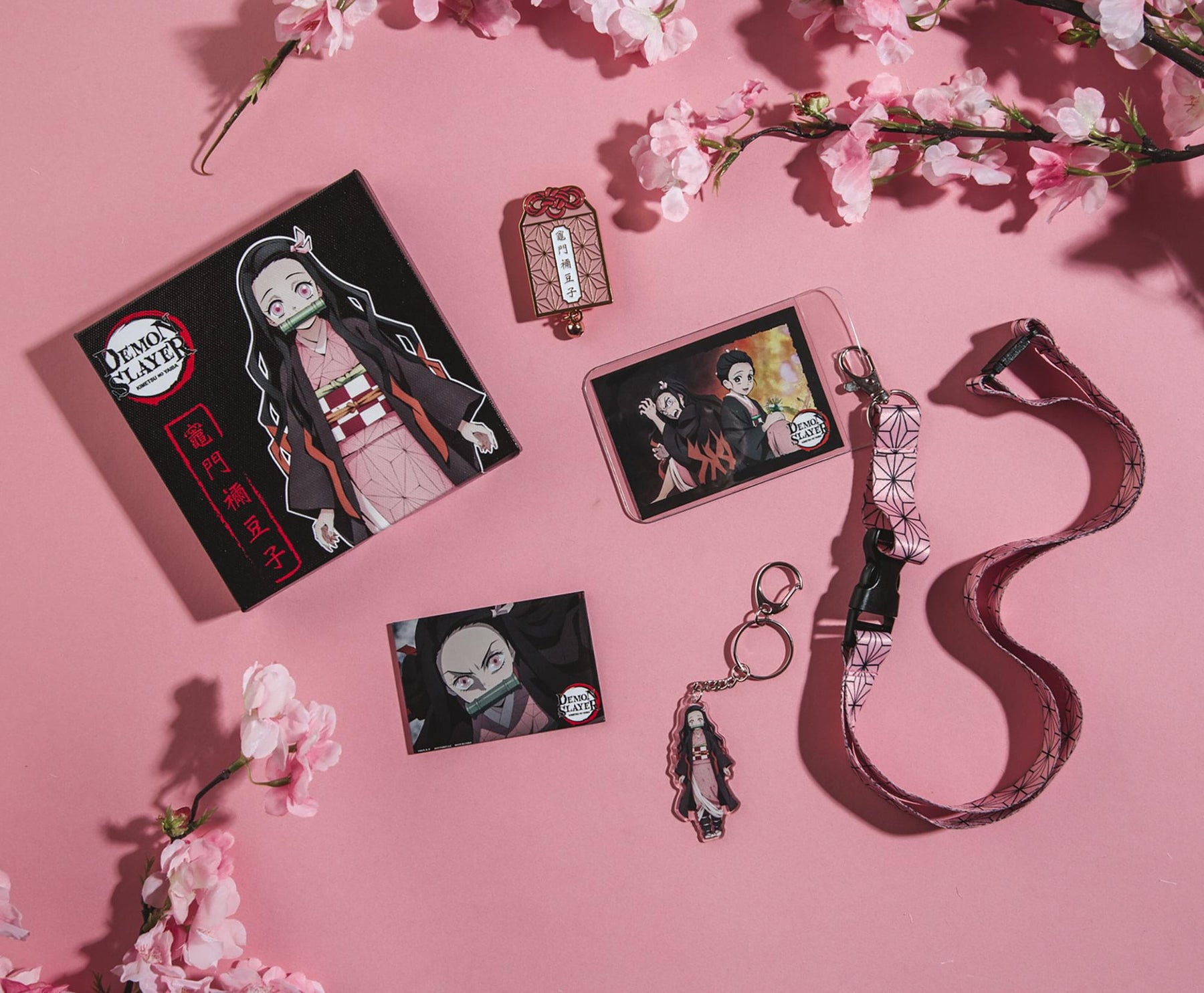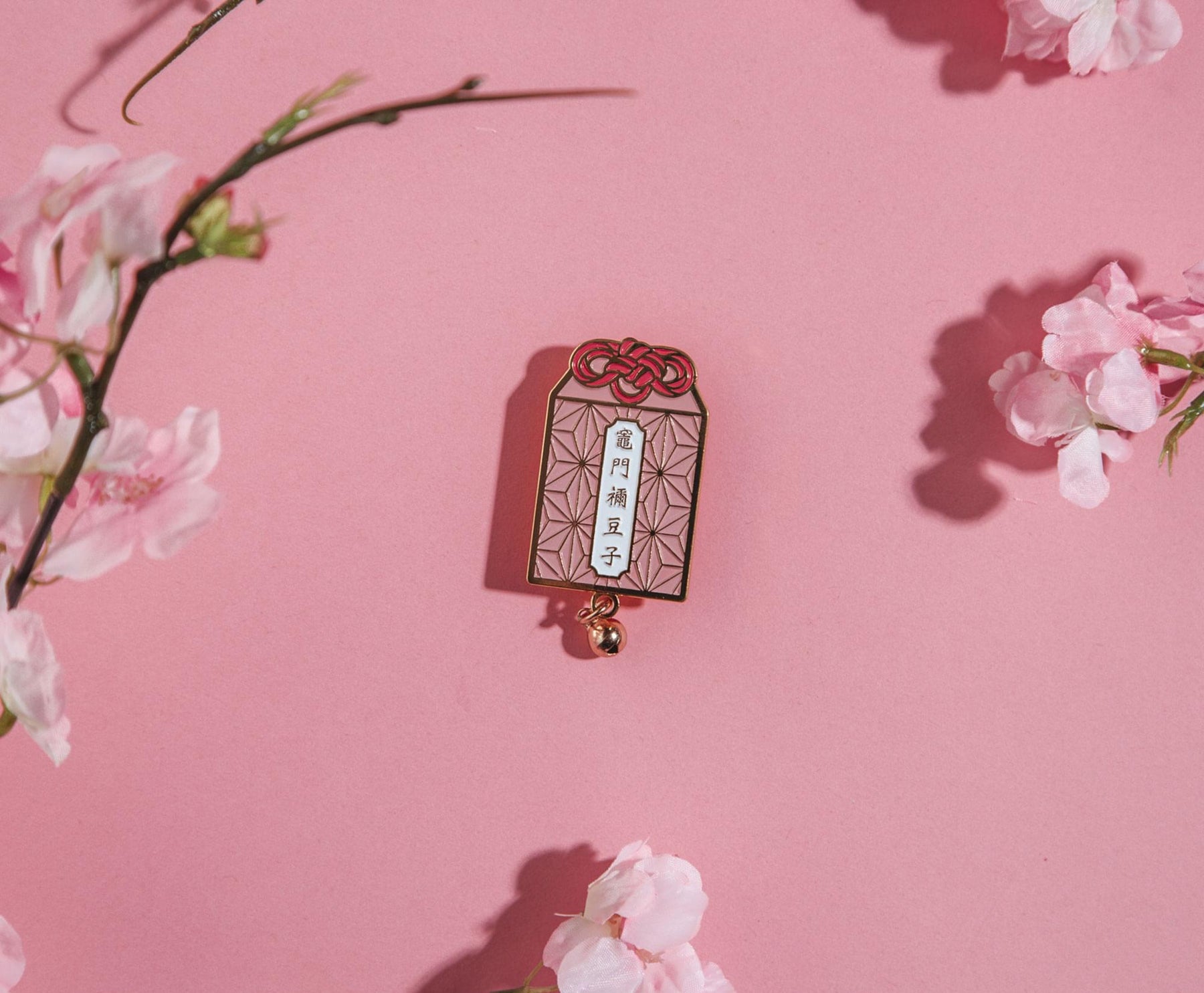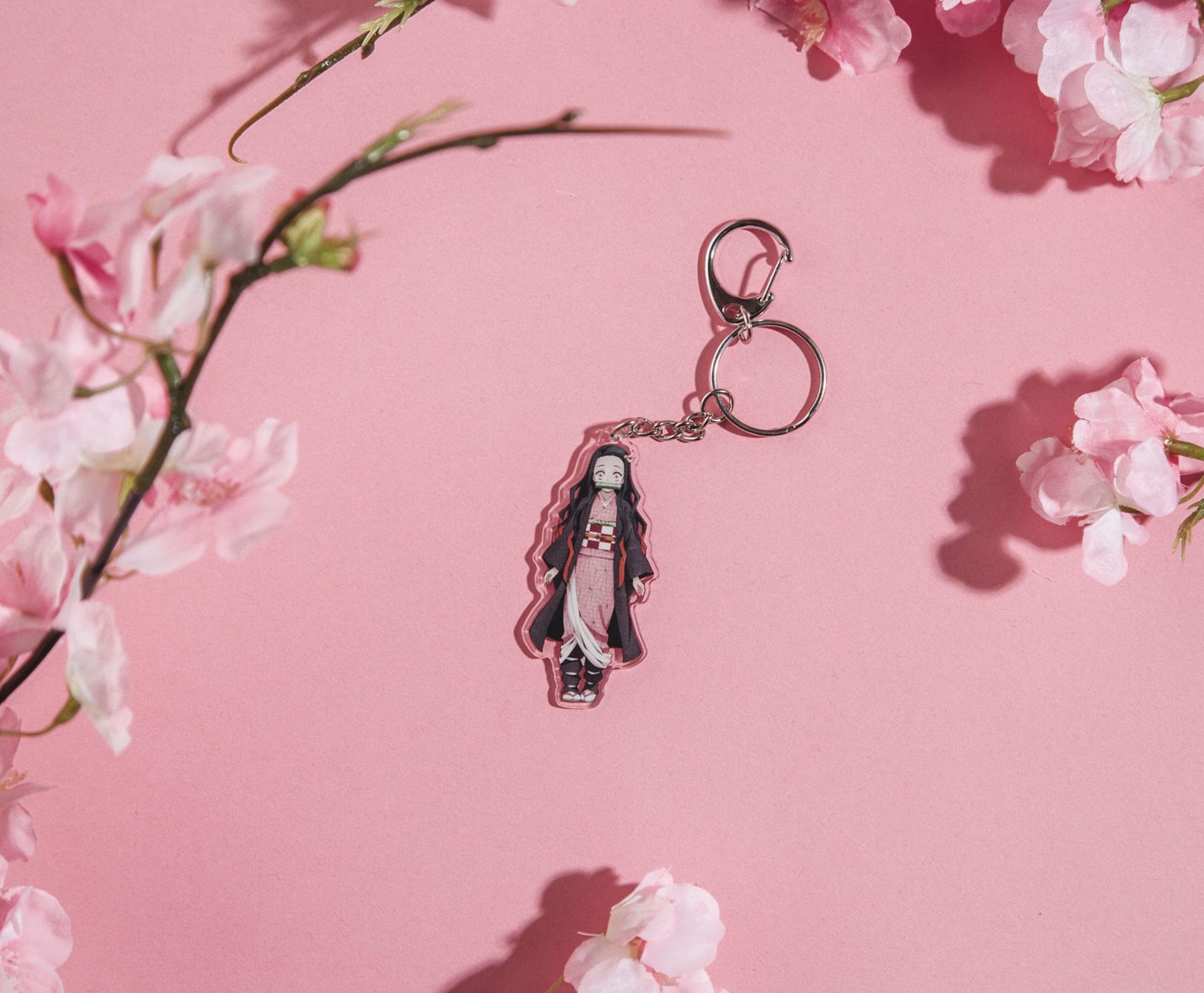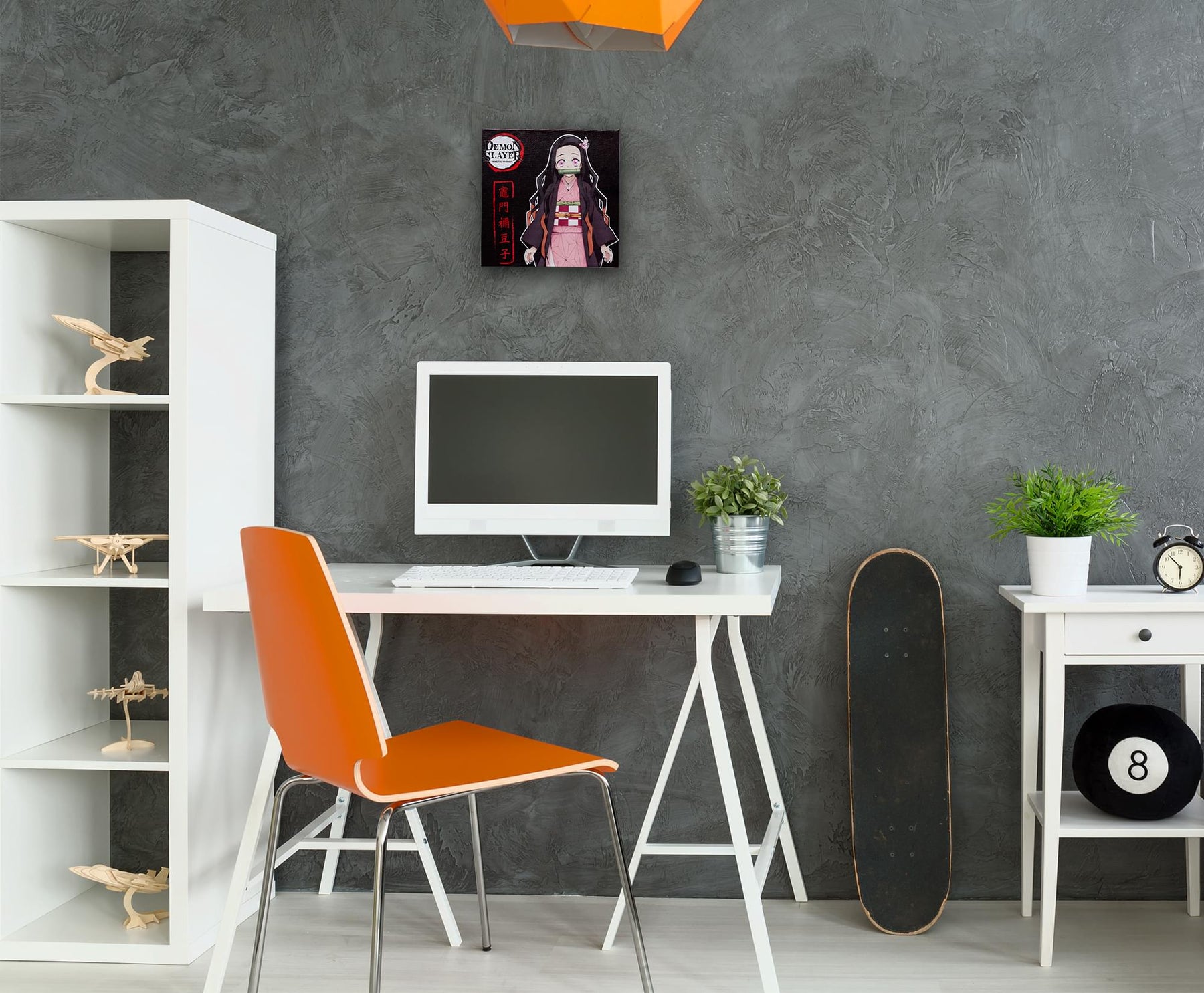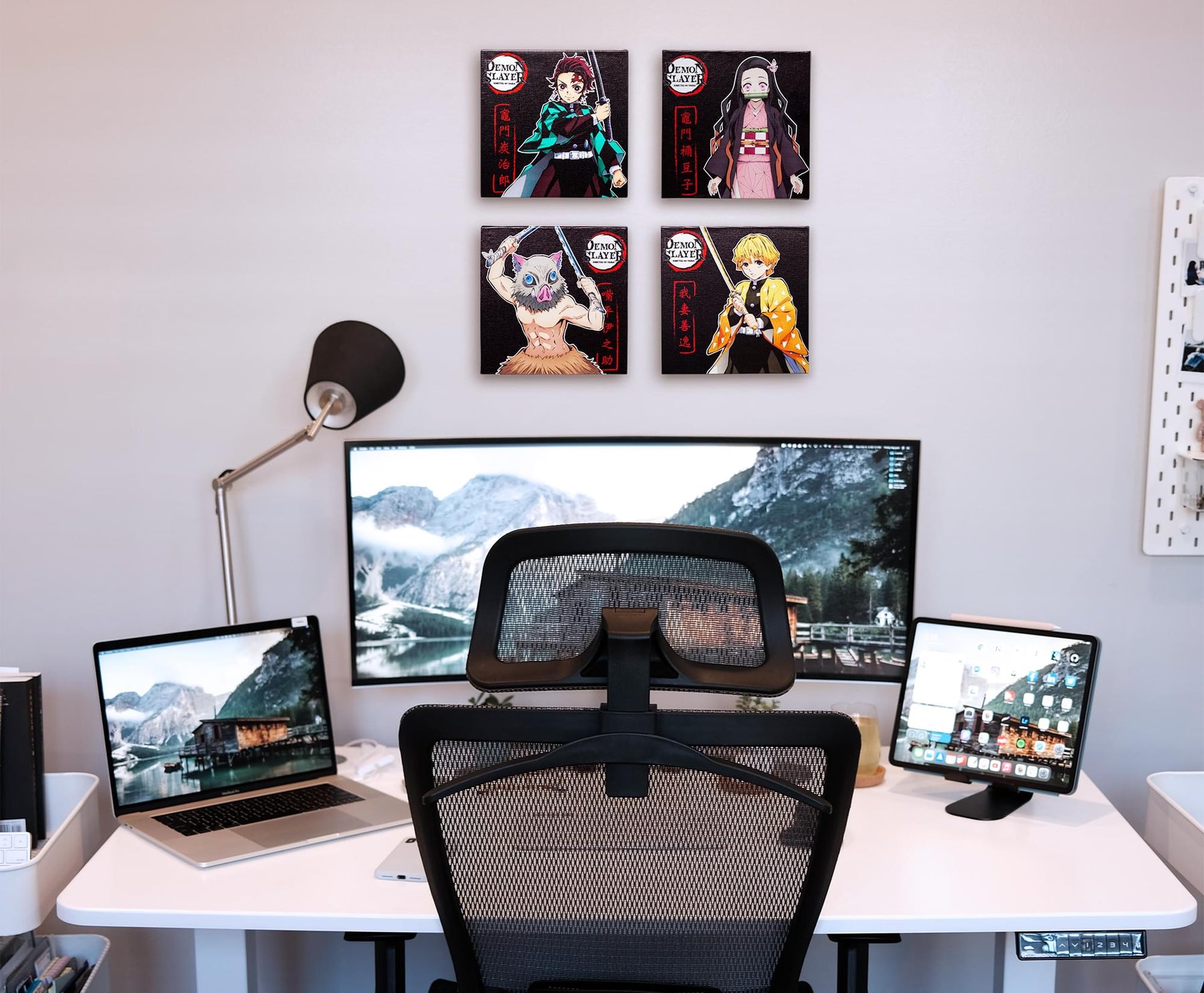 Demon Slayer LookSee Mystery Gift Box | Includes 5 Collectibles | Nezuko Kamado
GEAR UP FOR YOUR NEXT MISSION: Join all the action with this exclusive Demon Slayer: Kimetsu No Yaiba collector's box. Comes with five themed items featuring Nezuko Kamado, including an enamel pin, keychain, lanyard, magnet, and canvas wall art.
FOR WHEN YOU'RE WARDING OFF MONSTERS: Slaying troublesome creatures like demons waits for no one. Slip the lanyard around your neck, clip the character keychain onto your gear, and pin the amulet to your haori before heading off to your next mission.
BRING HOME ALL THE ACTION: Deck out your space with the canvas art of Nezuko that'll make sure the walls of your home are never barren. You can also magnetize humans and demons alike with the magnet featuring scene art from the anime series.
BUNDLED WITH THEMED PACKAGING: Everything comes inside a themed gift box resembling Nezuko's iconic pink kimono. Perfect for displaying or regifting, the 5-inch packaging can even be used as a decorative storage bin once opened.
OFFICIAL DEMON SLAYER COLLECTIBLE: Fighting creatures of the night just got even more exciting with this officially licensed Demon Slayer mystery box. A fun blind bag option for anime enthusiasts who want to rep their favorite character.
JOIN THE DEMON SLAYER CORPS
Hidden away from the burning rays of the sunlight is this exclusive Demon Slayer LookSee Mystery Box.
Nezuko Kamado has no problem fitting into boxed-sized spaces — as evidenced by her unique alteration abilities that allow her to shrink and grow. The young demon has shrunk down to fit five themed collectibles inside this specially curated blind box.
TEST YOUR BRAVERY WITH A COLLECTOR'S BOX
What lurks inside? The familiar pink pattern of Nezuko's kimono that decorates the packaging should be a pretty strong indicator, even without having the enhanced senses of a creature of the night.
Reveal an assortment of exclusive home goods, accessories, and memorabilia that will have you ready to face off against even the toughest demons. Everything is themed around Nezuko, referencing popular character moments and imagery from the hit anime series.
Make it your next mission to unbox this officially licensed mystery box from Demon Slayer: Kimetsu No Yaiba.
WHAT'S IN THE GIFT BOX?
1x Canvas Wall Art
1x Lanyard With Card
1x Enamel Pin
1x Magnet
1x Keychain
BONUS: Contents are packaged in a themed gift box
Read All About It on Our Blog
Trending Geek