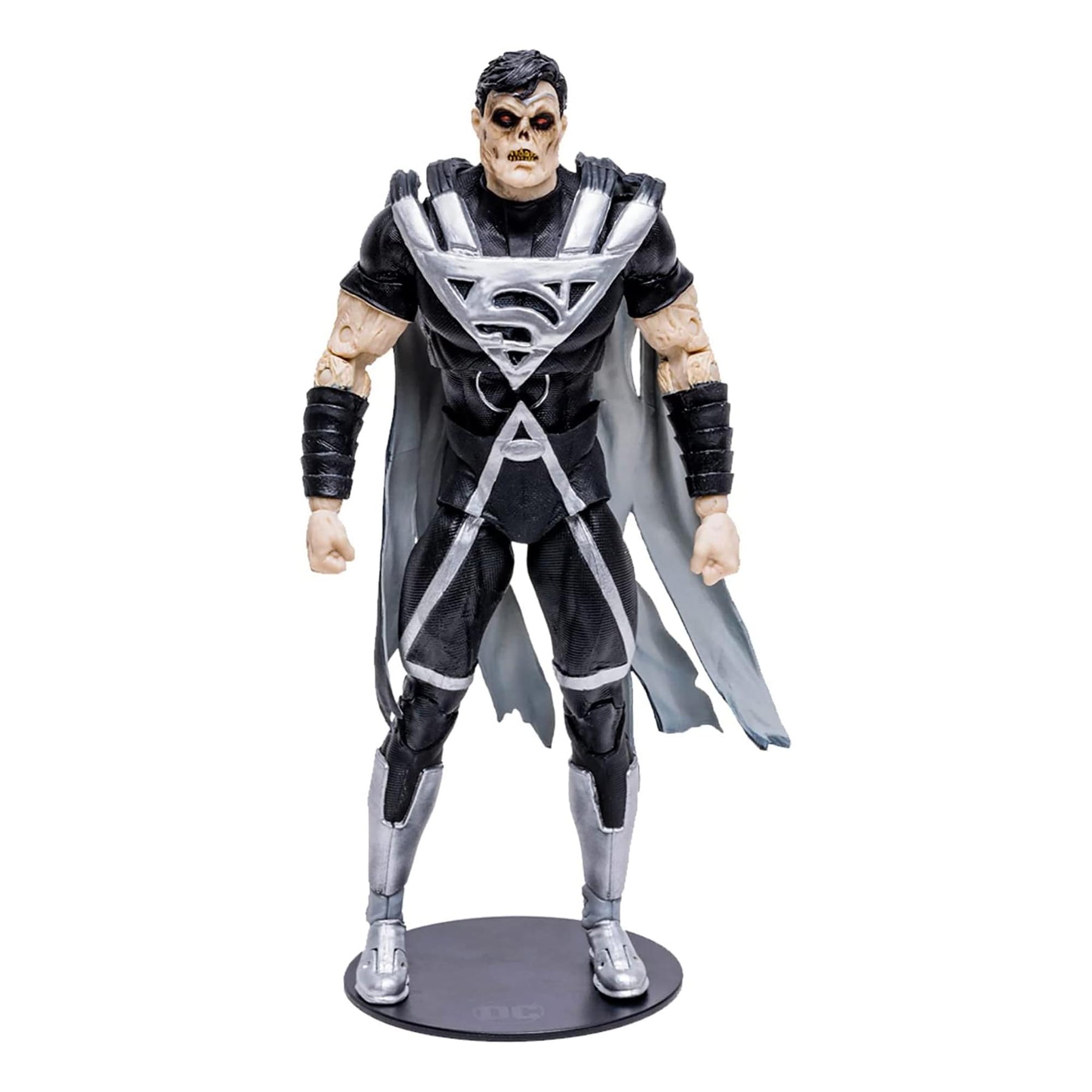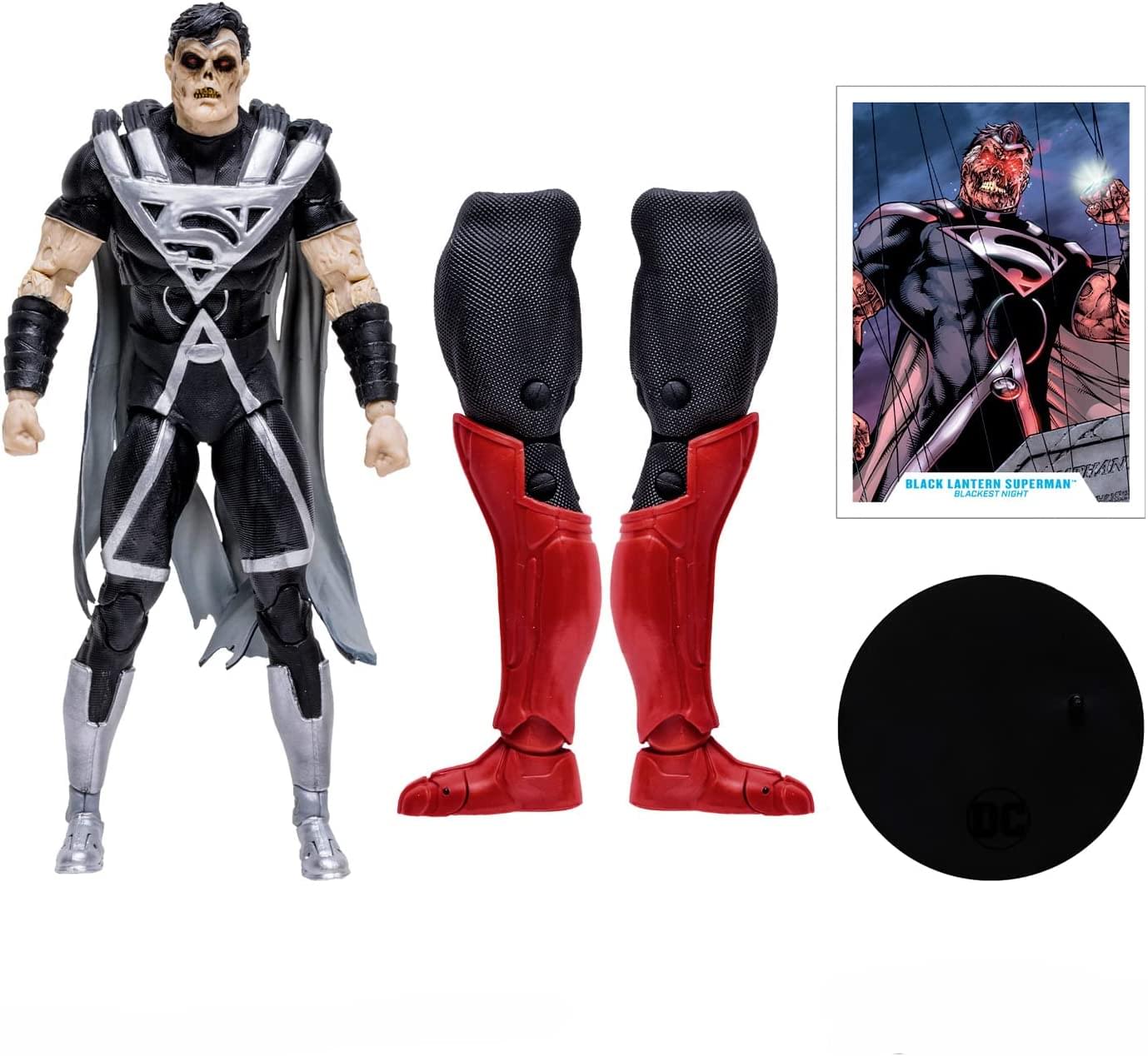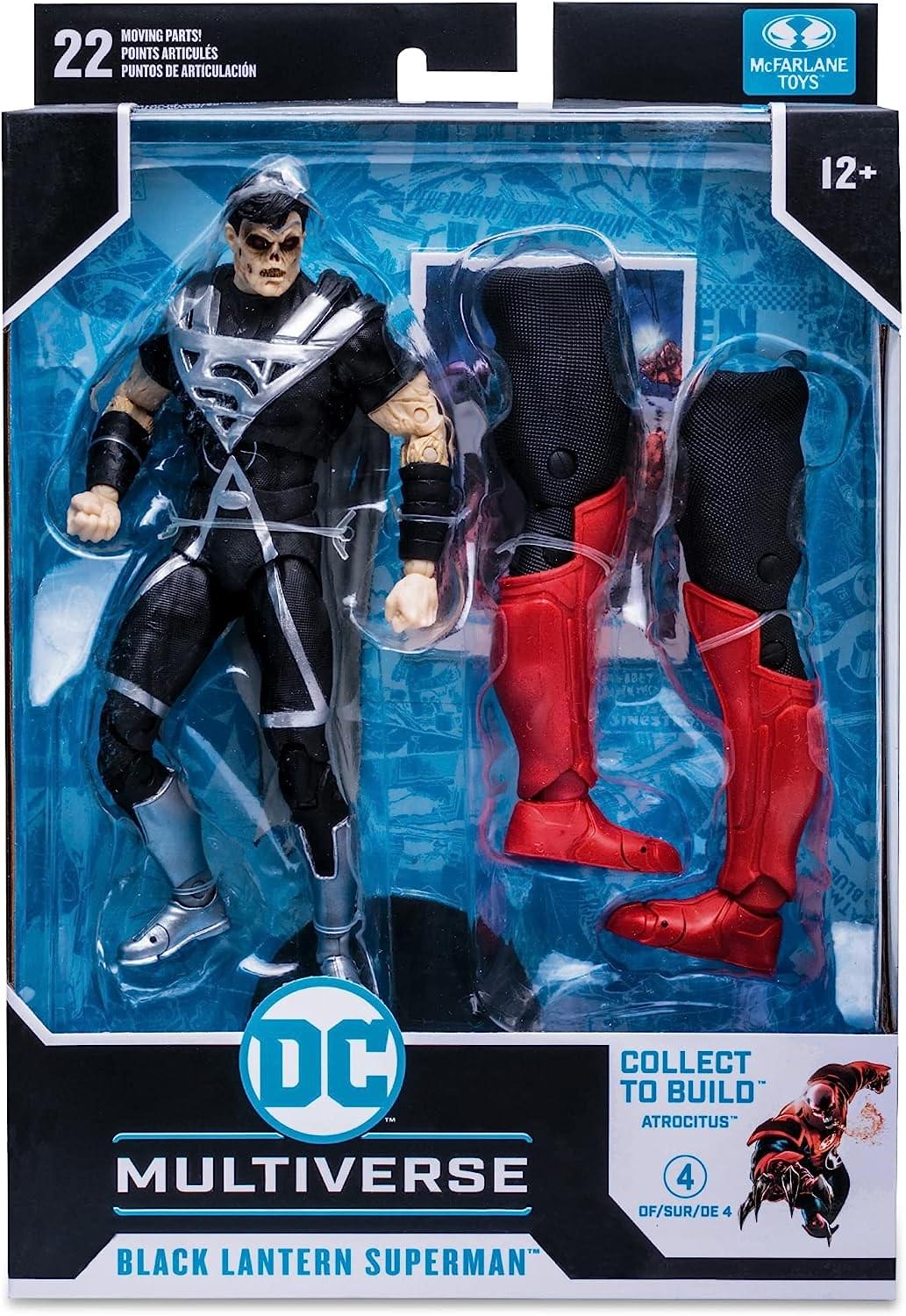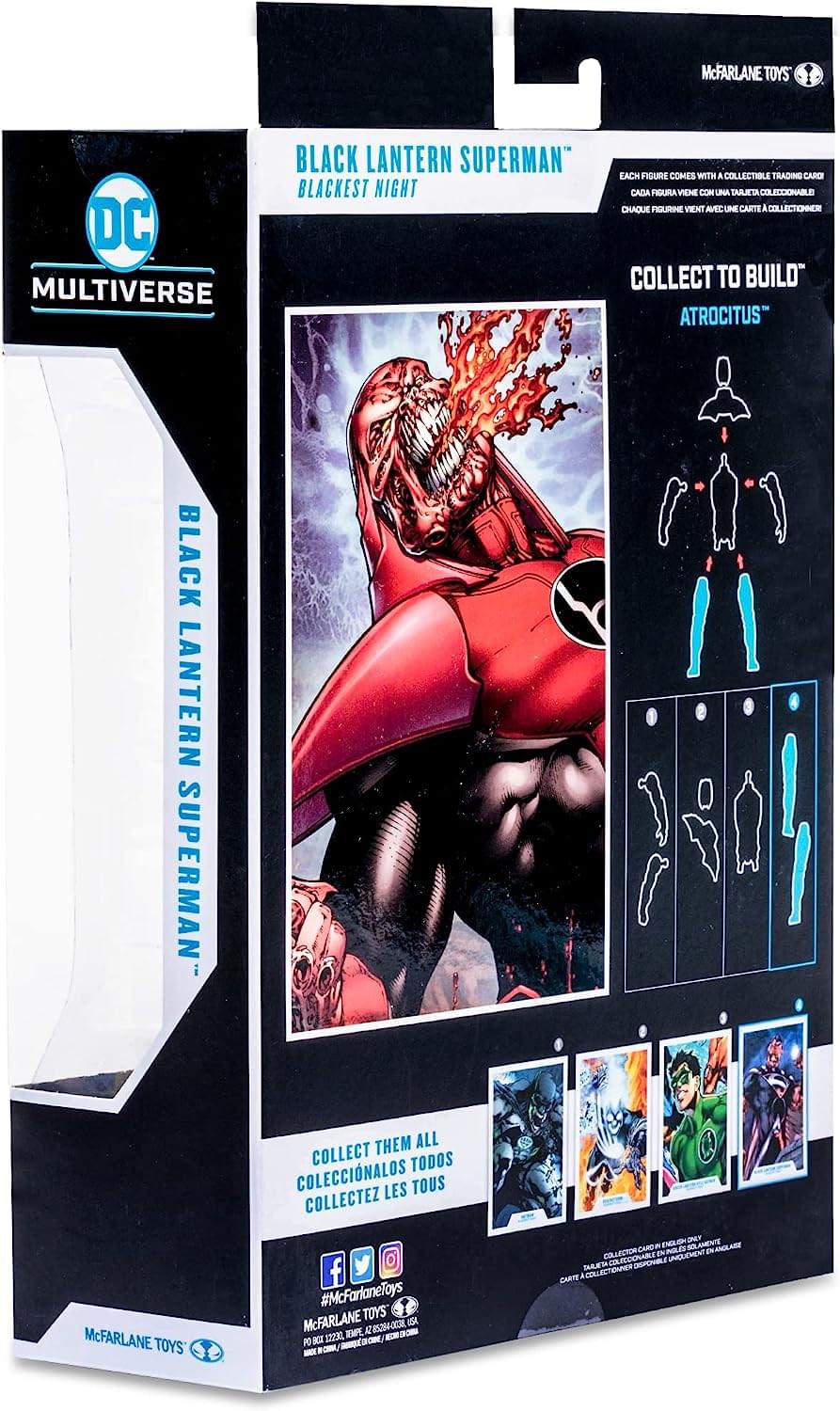 DC Multiverse 7 Inch Action Figure | Blackest Night Superman
DC MULTIVERSE: Superman is based on his look in the comic arc Blackest Night!
COLLECTIBLE SIZE: 7 inch scale action figure - the perfect size for your office desk, home bookshelf and so much more!
READY FOR ACTION: Designed with Ultra Articulation with up to 22 moving parts for full range of posing.
THEMED ACCESSORIES: Superman comes with a base. Figure includes 1 of 4 pieces that when combined with the rest of the Blackest Night Build-a line will assemble an Atrocitus.
GREAT GIFT IDEA: Add this action figure to your personal collection or gift it to the DC Multiverse fan in your life!
Sent to Earth from the dying planet of Krypton as a baby, Kal-L was found by farmers, Martha and Jonathan Kent, and raised as their son, Clark. As Clark grew up, the radiation from Earth's yellow sun gave him enhanced senses and extraordinary powers. Once fully grown, he used his powers to protect his adopted world as Superman. After his death in Infinite Crisis, the Superman of Earth-2 is revived by a Black Lantern Ring and attacks the Superman of Earth-1 and Superboy (Conner Kent) in Smallville.