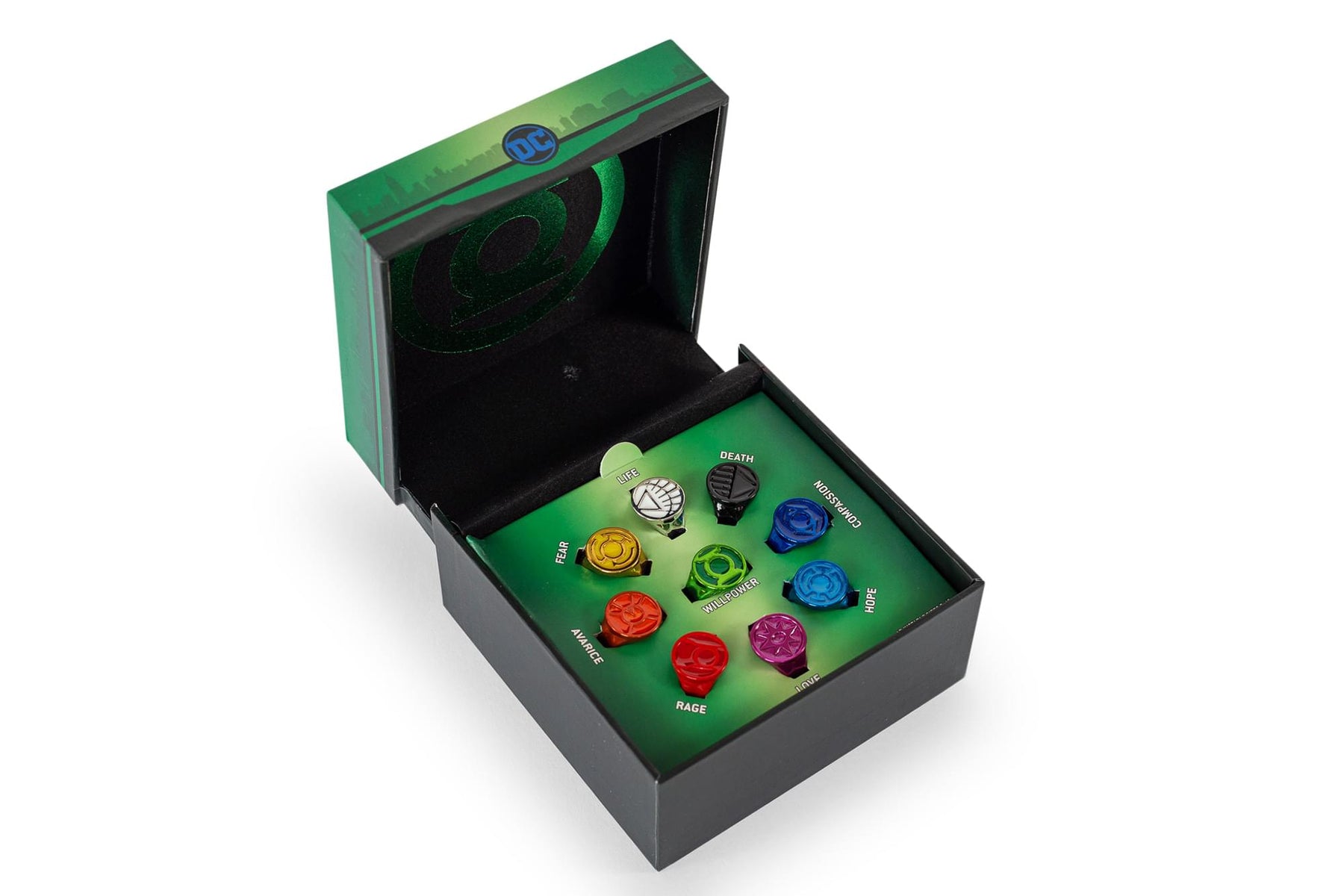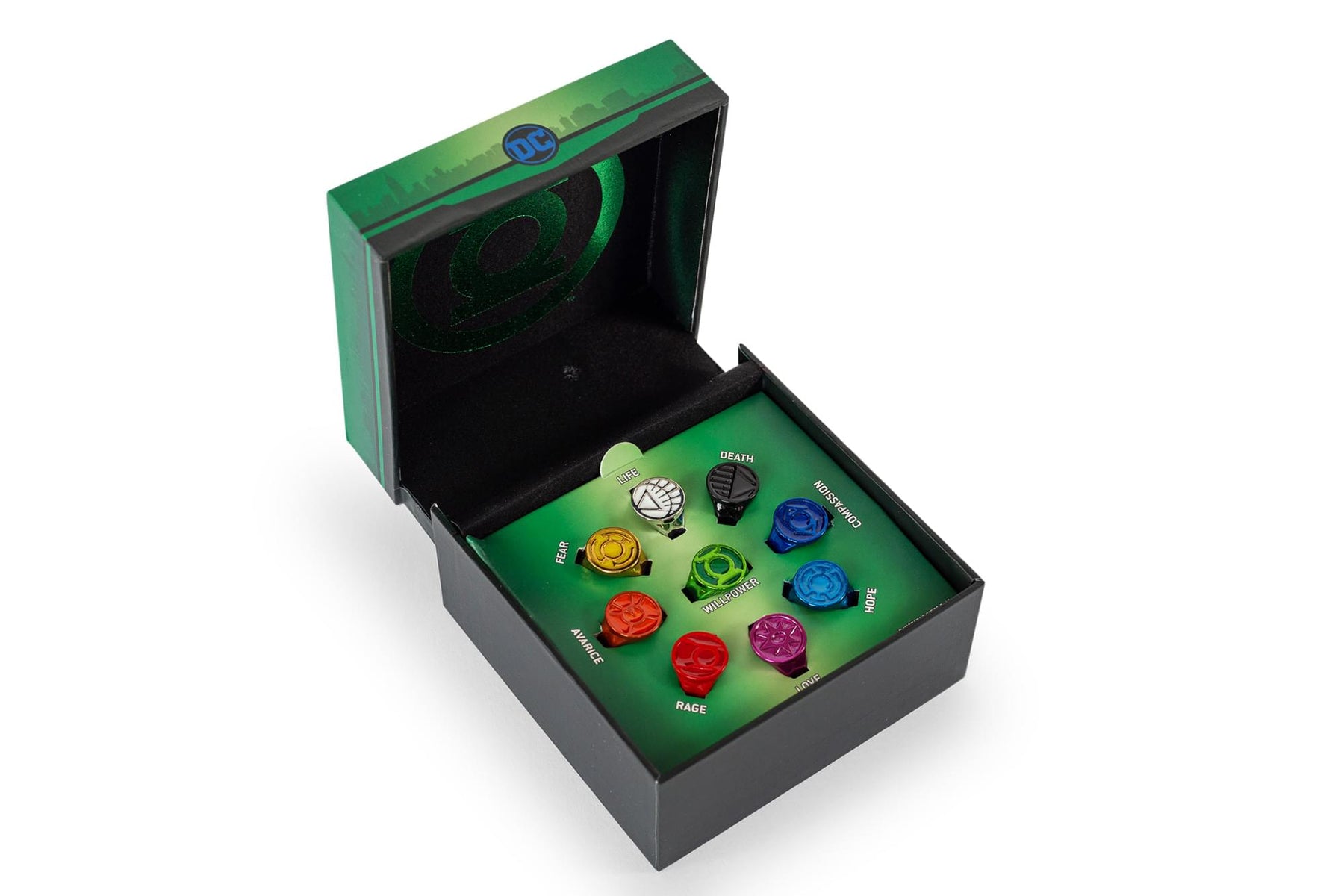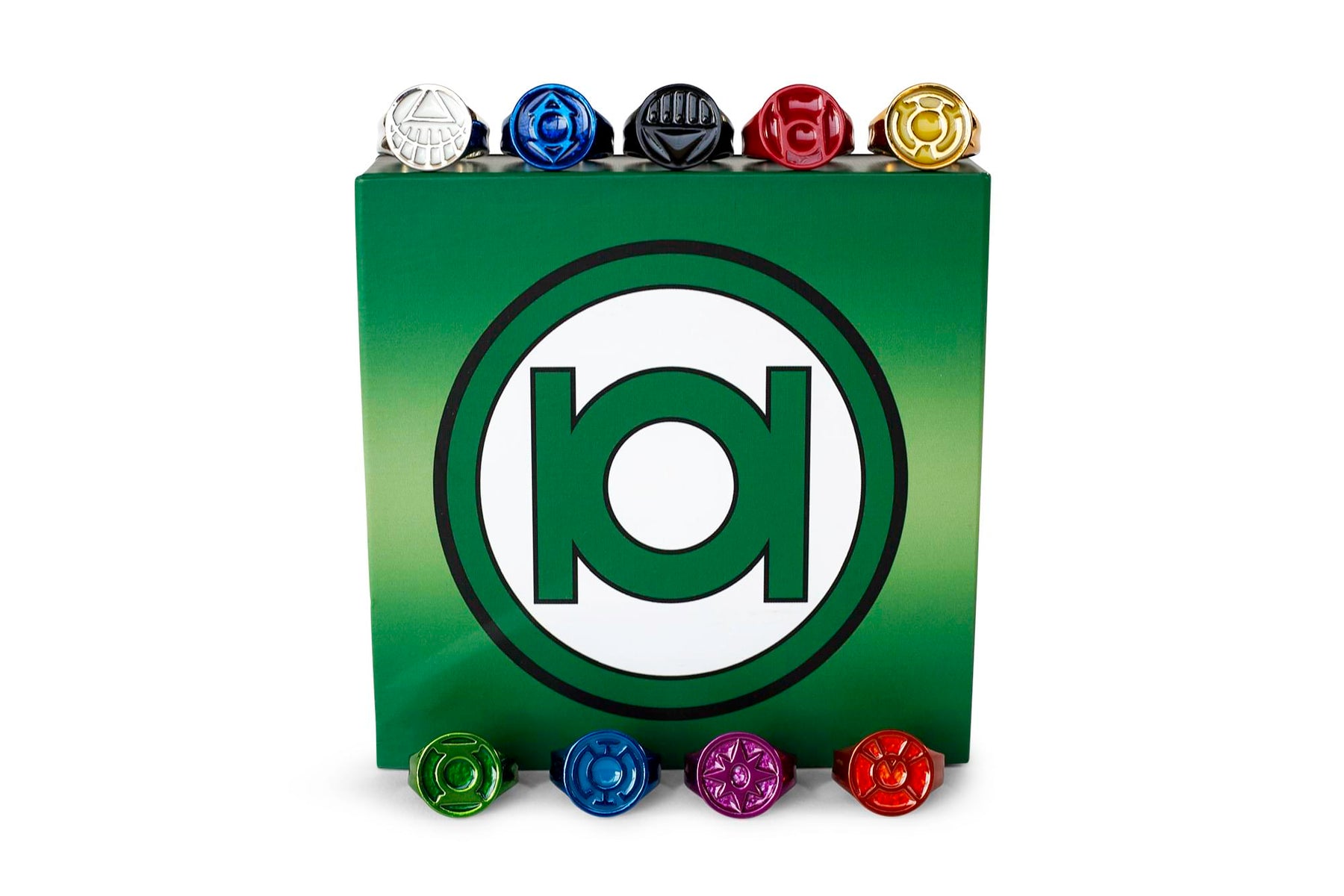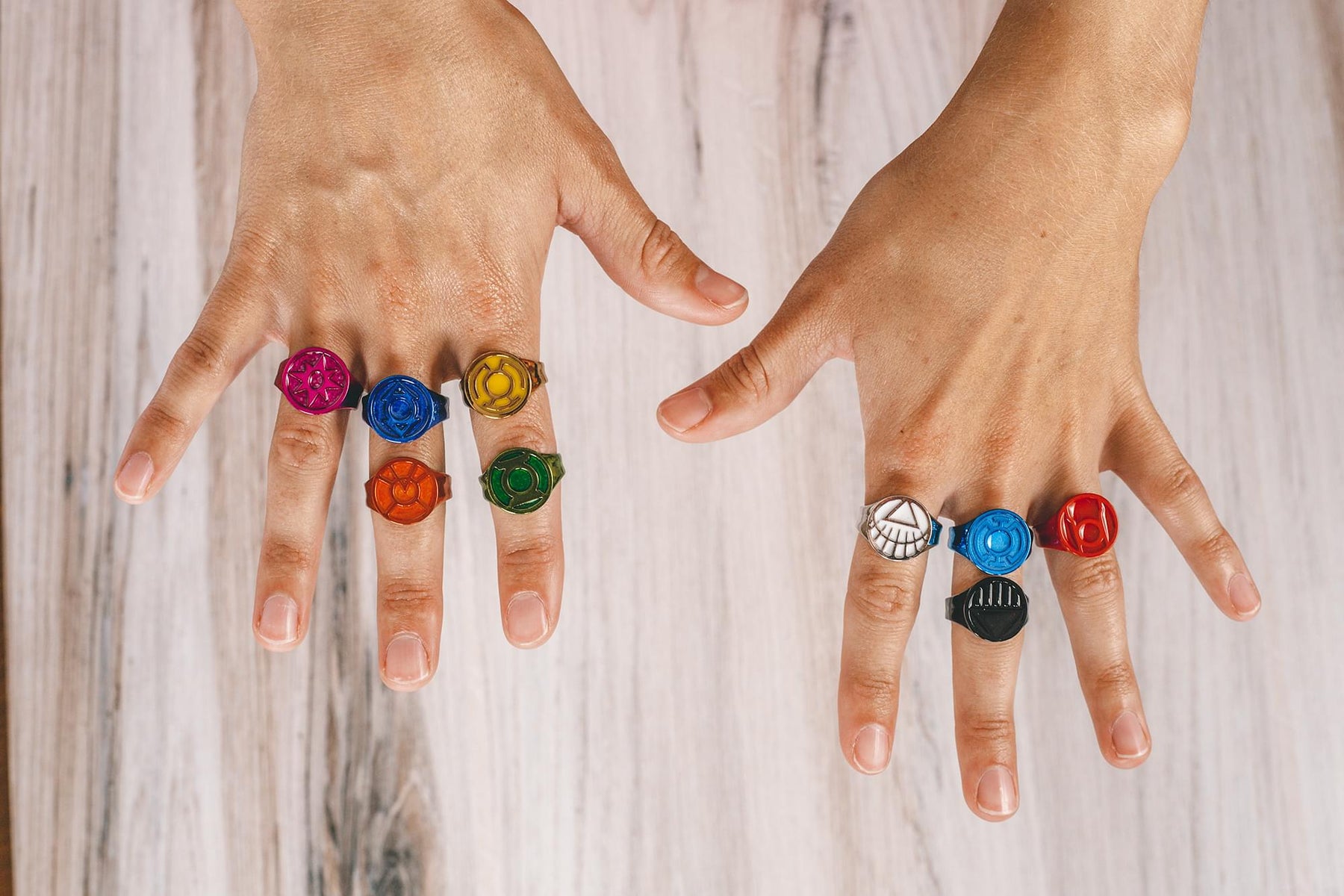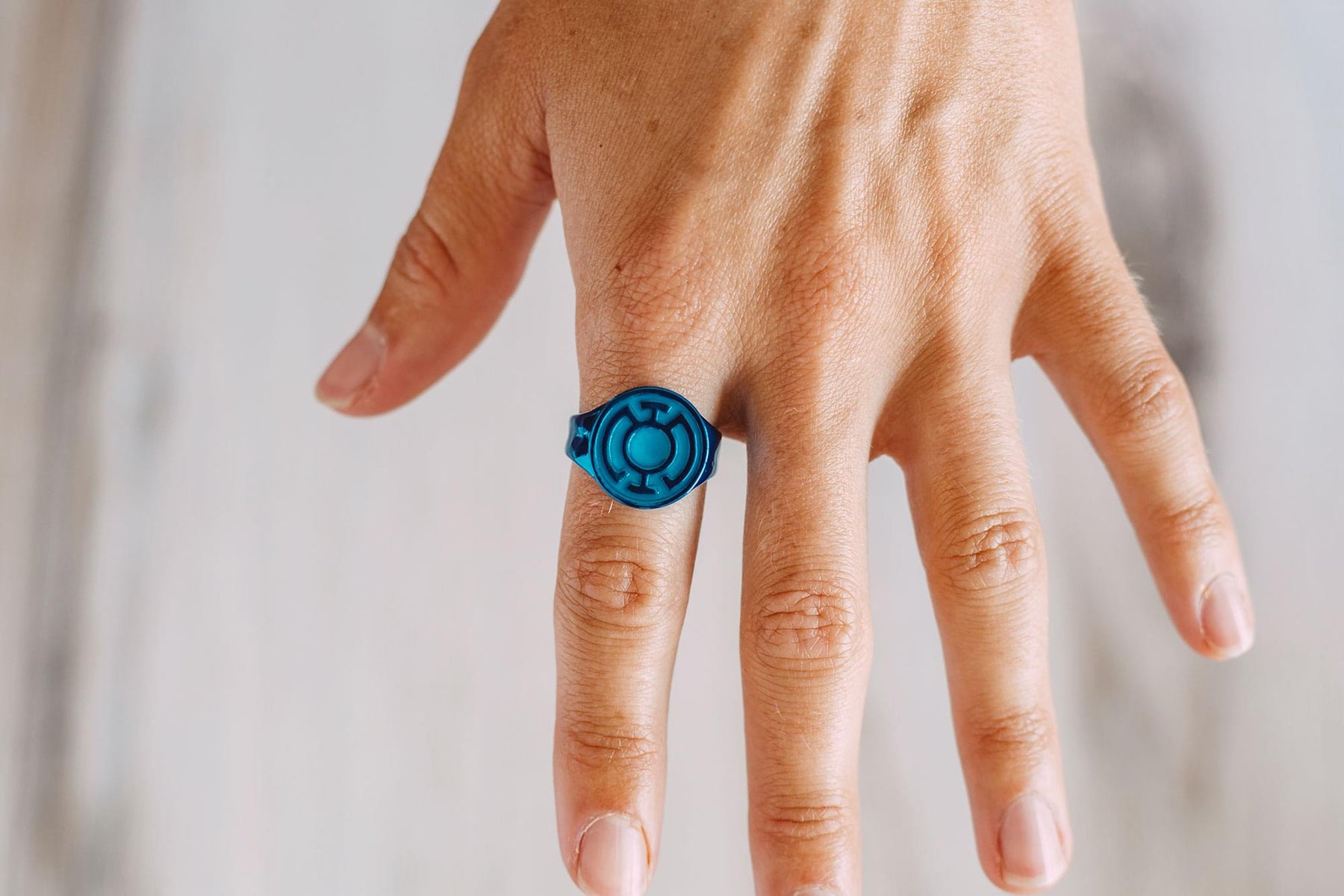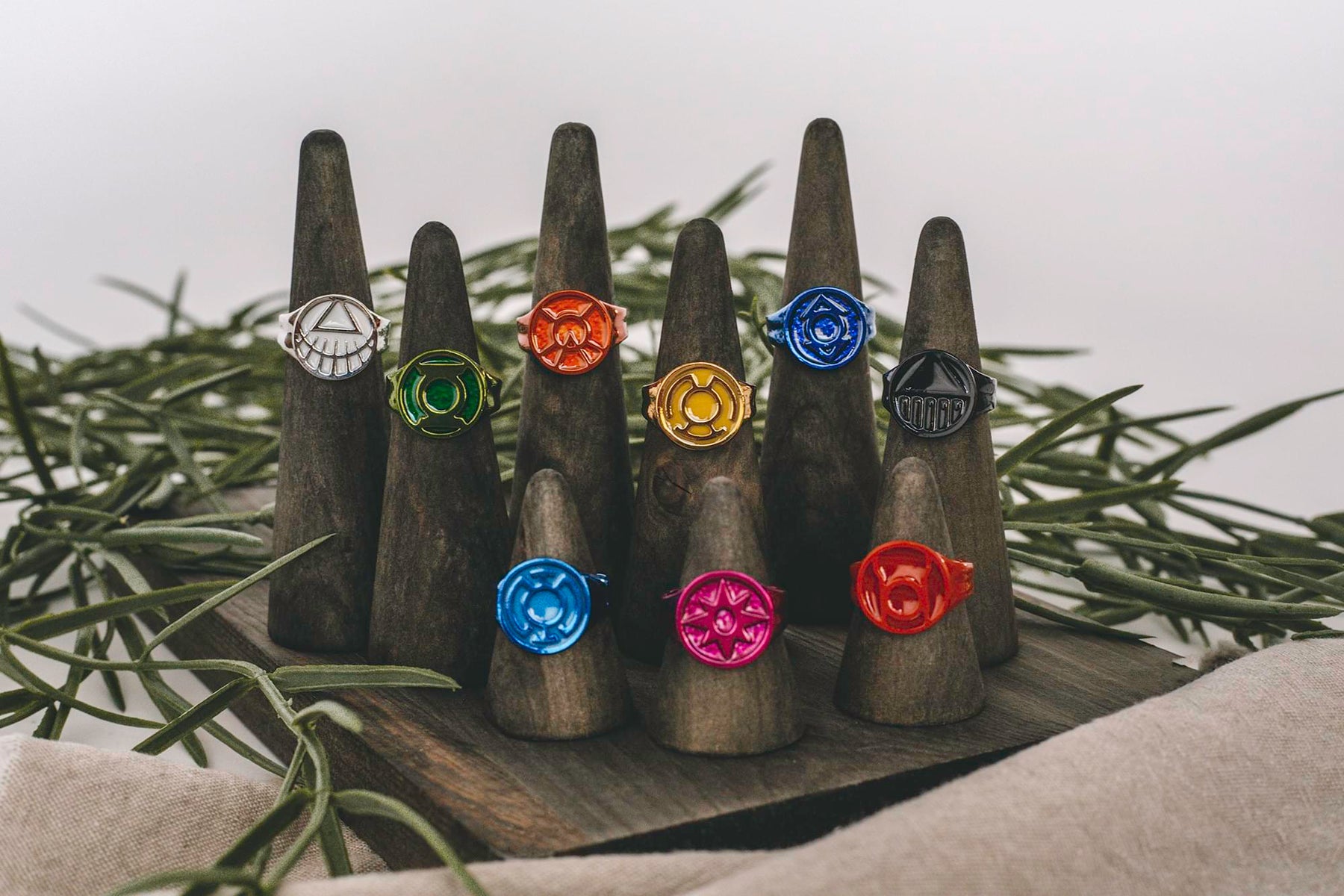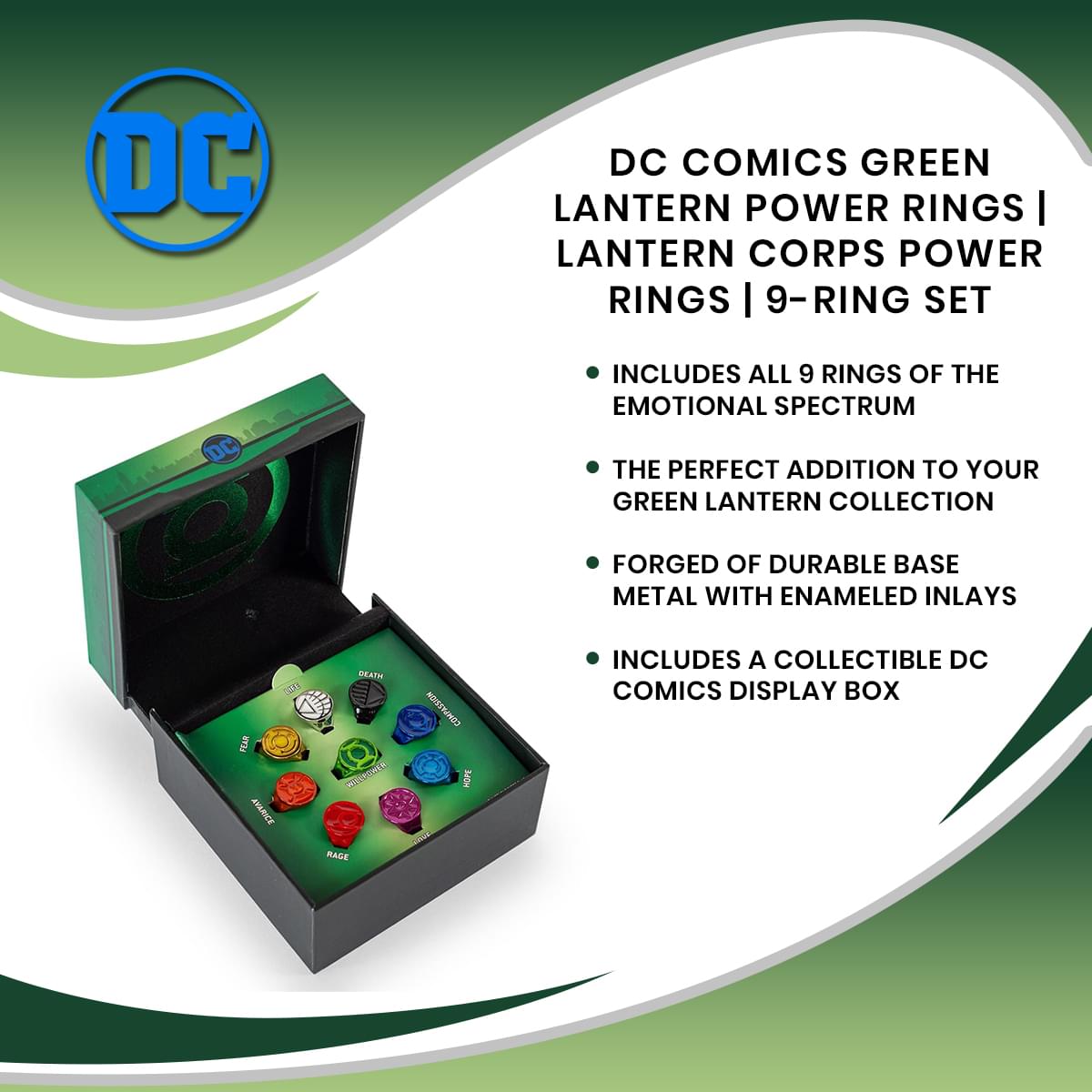 DC Comics Green Lantern Power Rings | Lantern Corps Power Rings | 9-Ring Set
Let your power shine: The DC Comics Green Lantern series introduces fans to the Power Rings and the awesome powers they contain. Harness your inner strength and imagination with our collection of Emotional Spectrum Power Rings.
A collection of true power: This 9-piece Power Ring set includes Green (Willpower, as used by the Green Lantern), Red (Rage), Orange (Avarice), Yellow (Fear), Blue (Hope), Indigo (Compassion), Violet (Love), White (Life), and Black (Death).
Crafted for worthy ring wielders: Forged from durable base metal and finished with a beautiful colored enamel inlay, these authentically designed Power Rings are suited for any DC Comics collector and Green Lantern fan.
Fulfill your destiny: Each specially crafted Lantern Corps ring is designed to be adjustable and fit finger sizes 9-12. Wield the Power Ring that is destined for you and become the hero (or villain) you were meant to be.
Official DC Comics collectible set: Packaged in a branded Green Lantern clamshell display box, this set of Lantern Corps Power Rings is designed with fans in mind. Take home this set of officially licensed DC Comics rings for your collection today.
UNITE THE POWER OF THE RINGS
Tap into the power of the Emotional Spectrum with this Green Lantern Corps Power Ring Set. This collection includes nine colored Power Rings, with each one representing a different aspect of the Lantern Corps: Willpower, Fear, Love, Rage, Hope, Avarice, Compassion, Life, and Death.
AN IDEAL GIFT FOR GREEN LANTERN FANS
These authentically designed Power Rings feature comic book-accurate detailing — perfect for any DC Comics collector! Made from durable base metal and finished with a beautiful colored enamel inlay, each Lantern Corps ring is adjustable and designed to fit the fingers of anyone size 9-12. The Power Rings also come handsomely packaged in a collectible Green Lantern clamshell display box.
Read All About It on Our Blog
Trending Geek