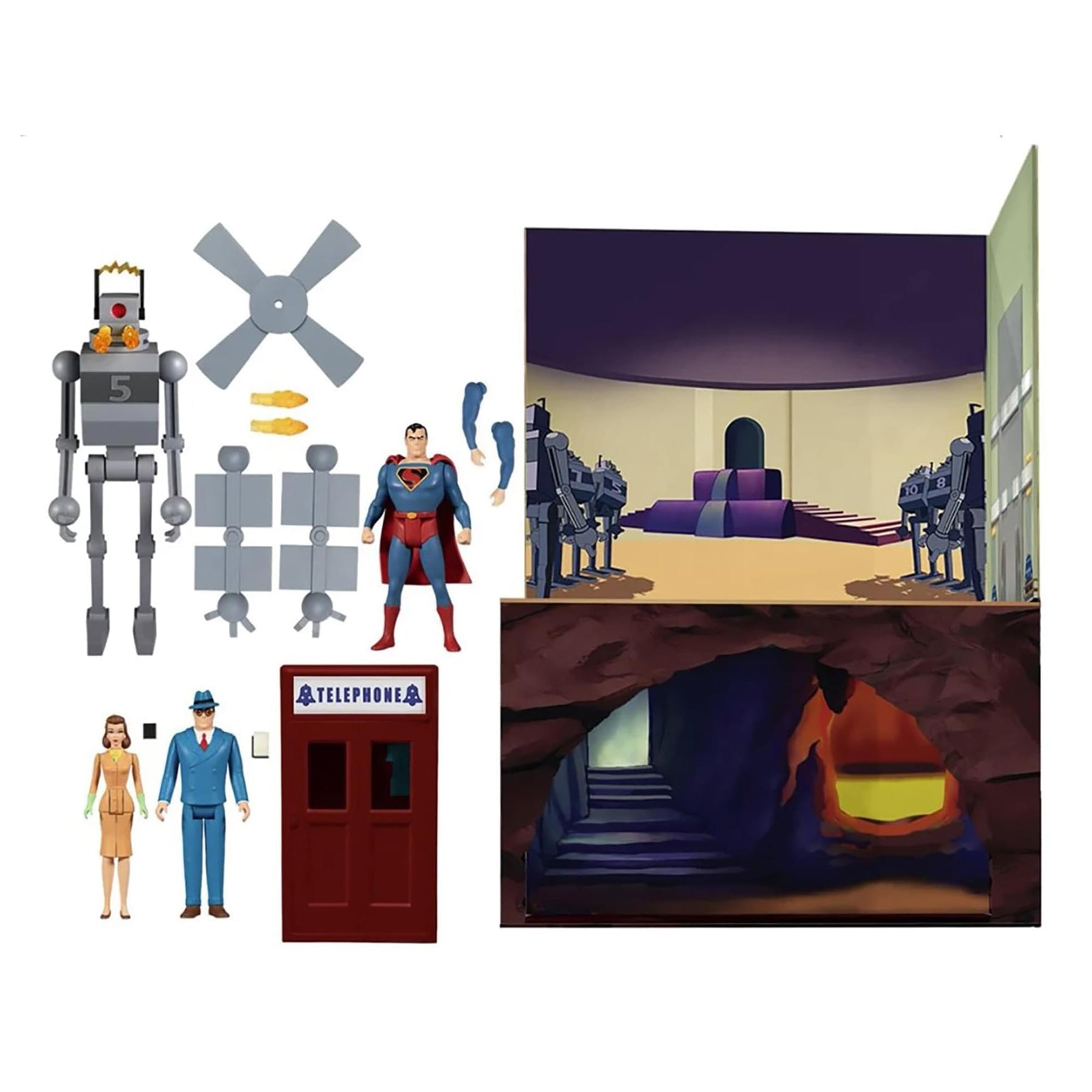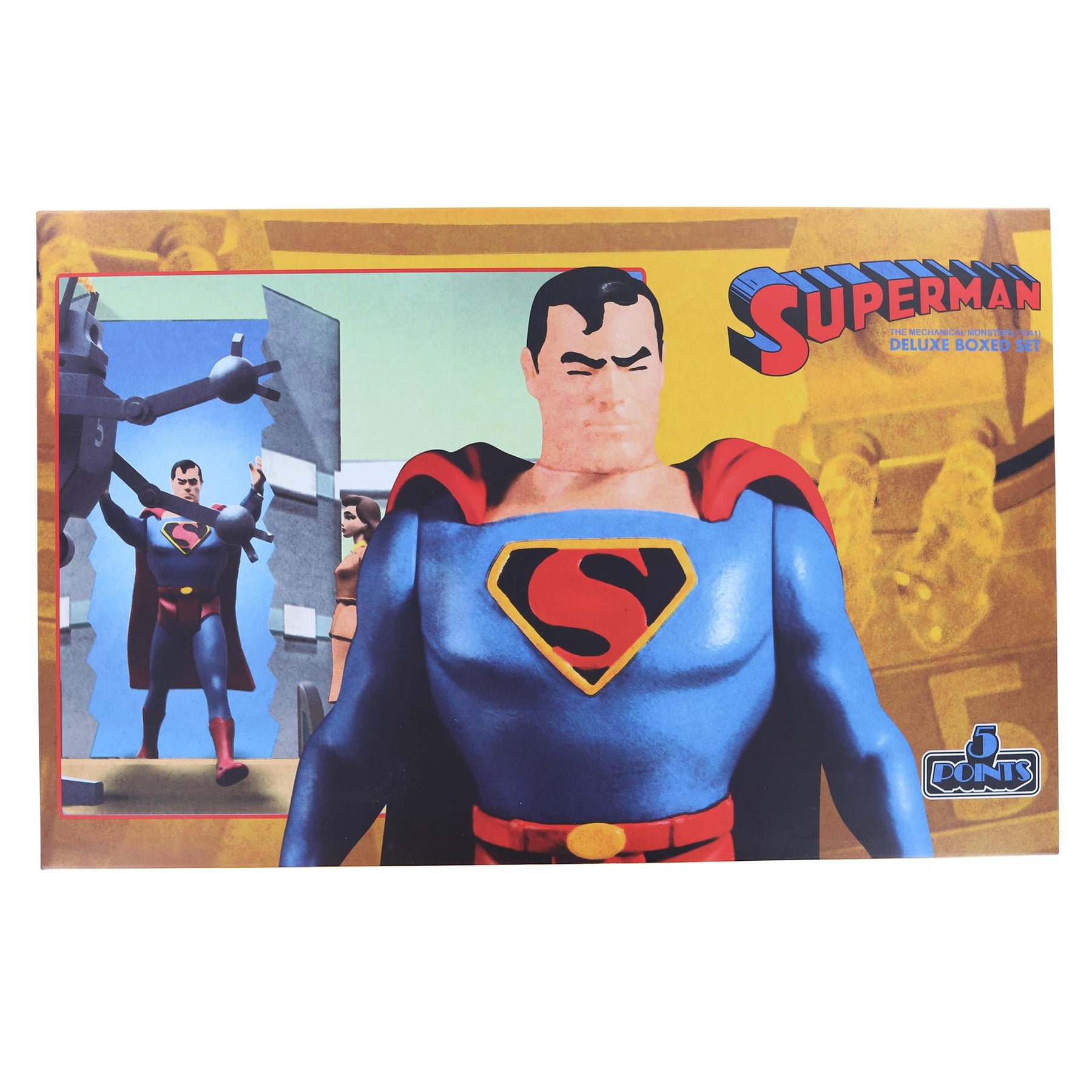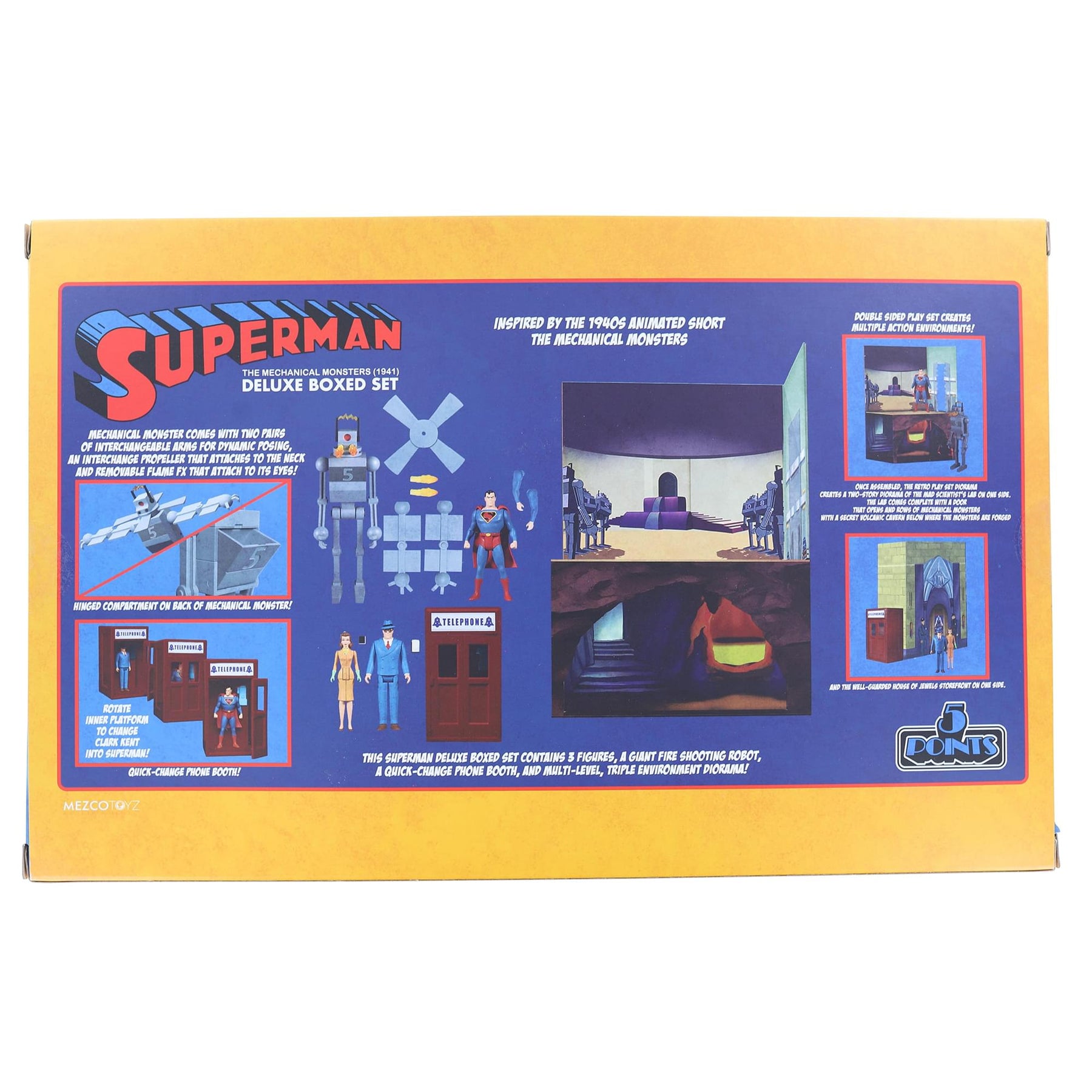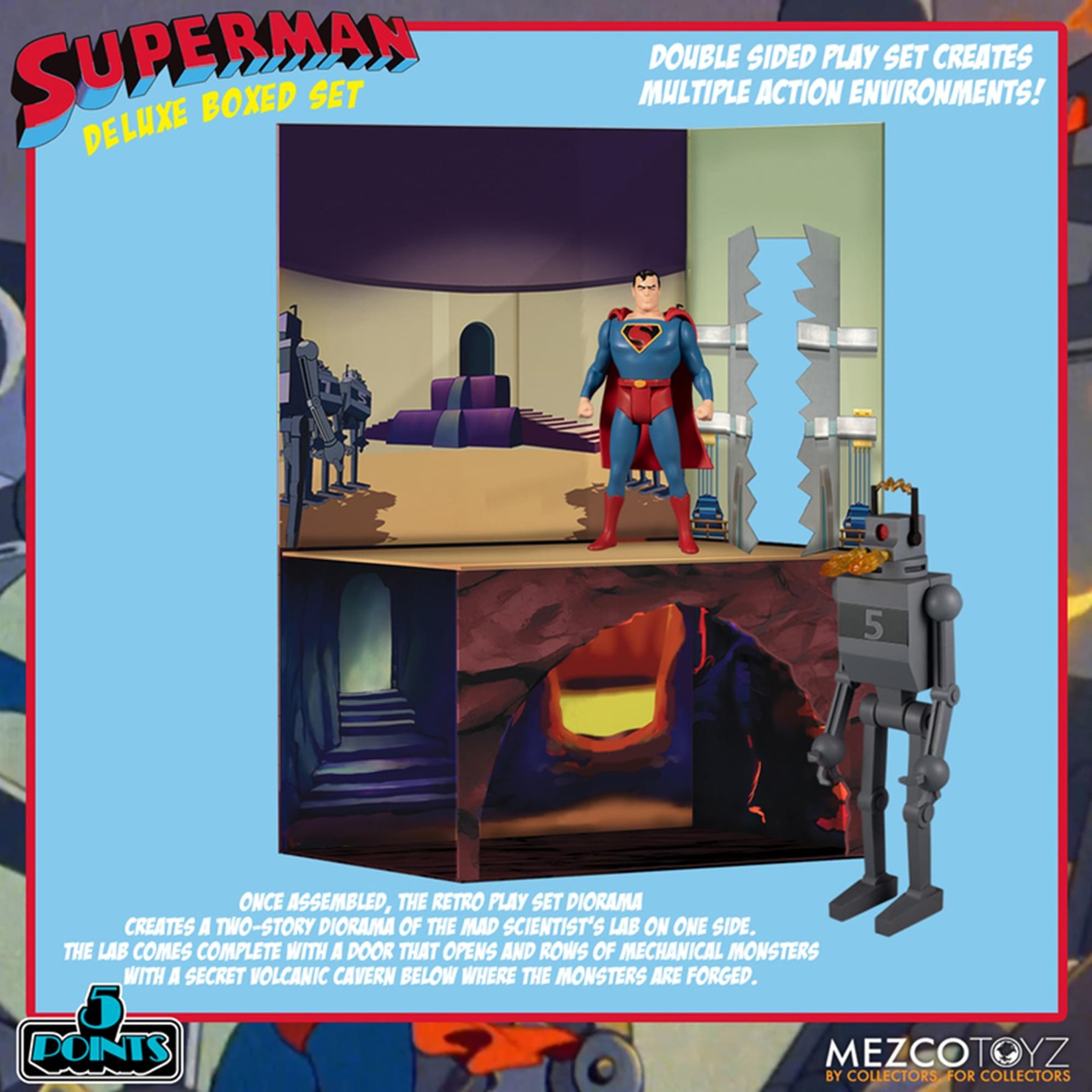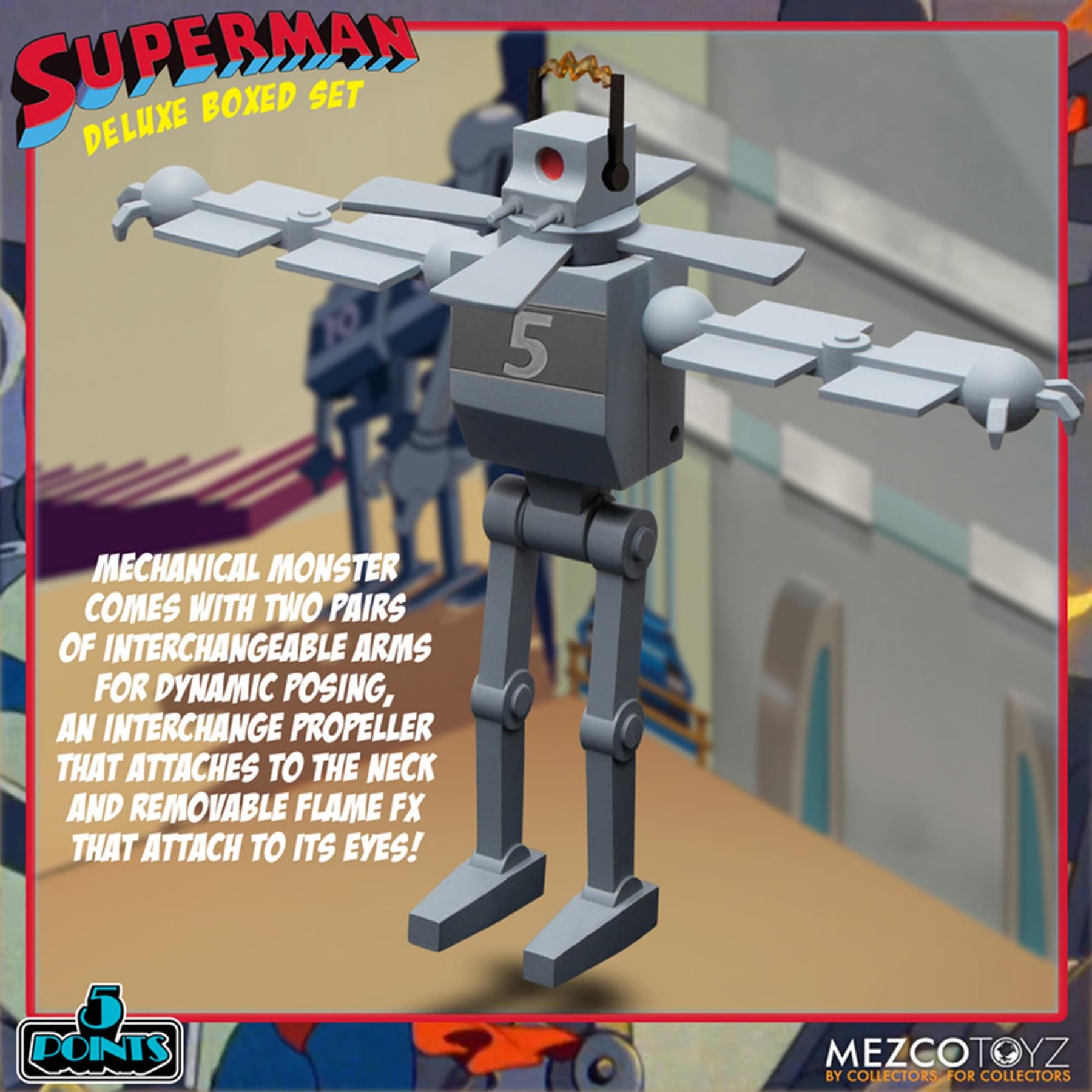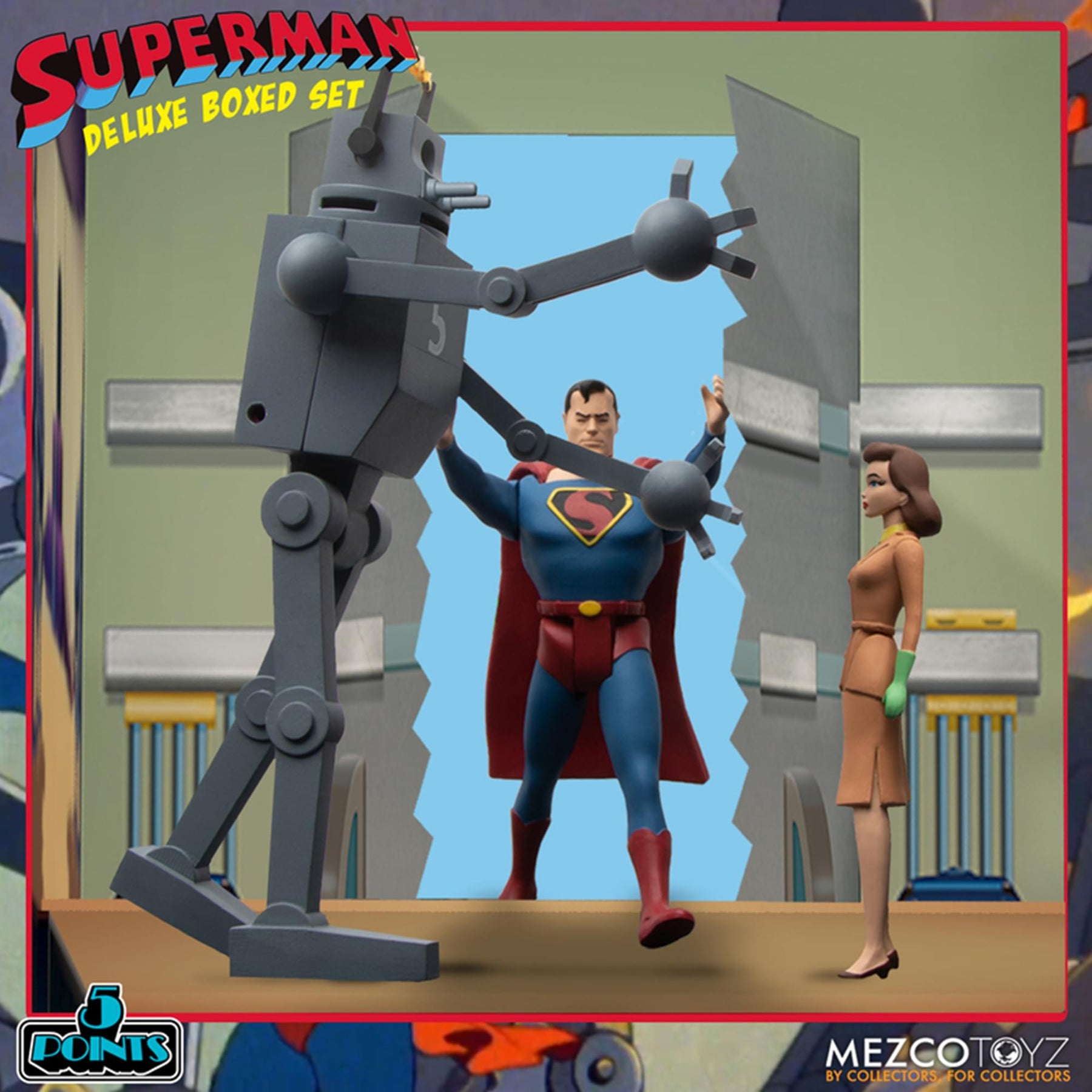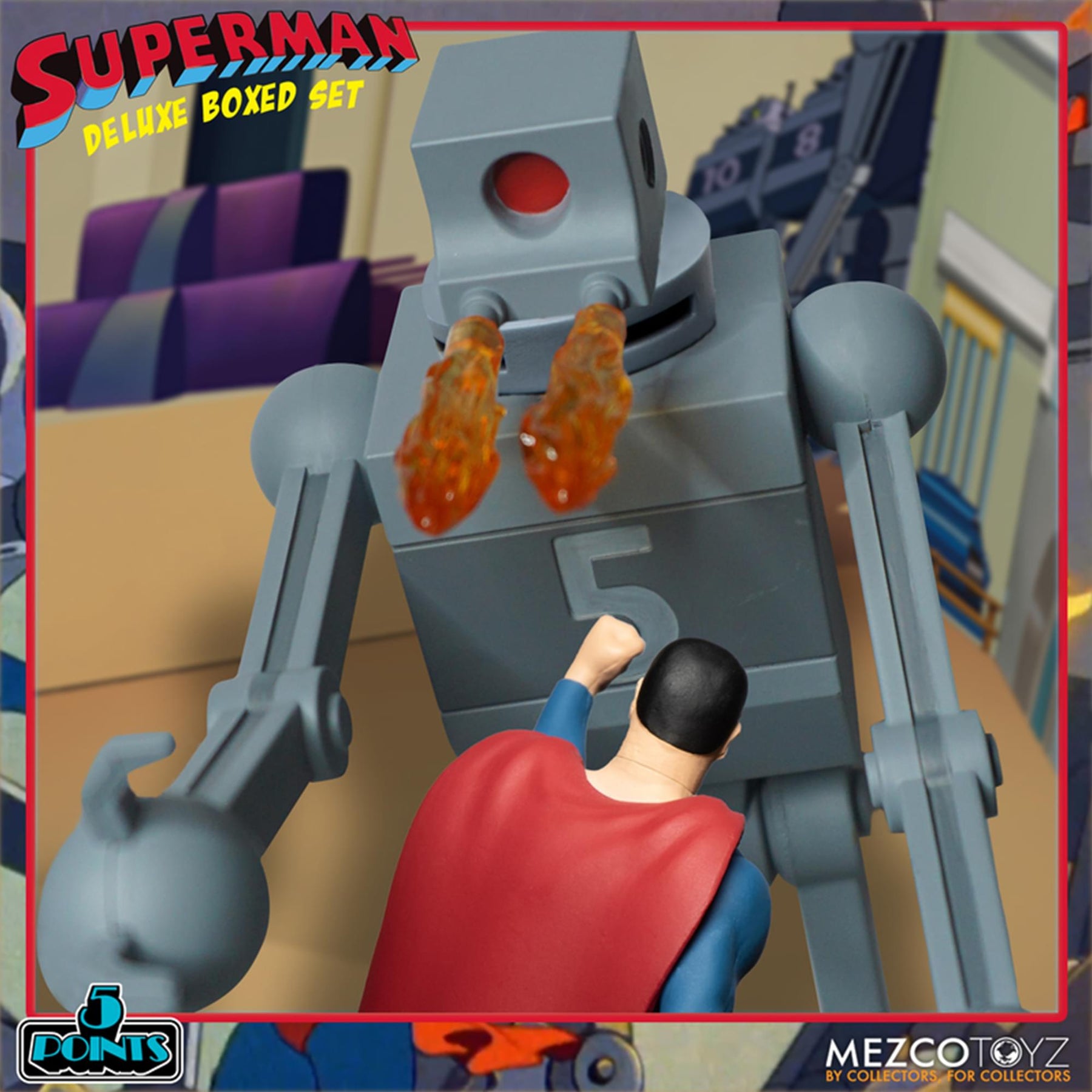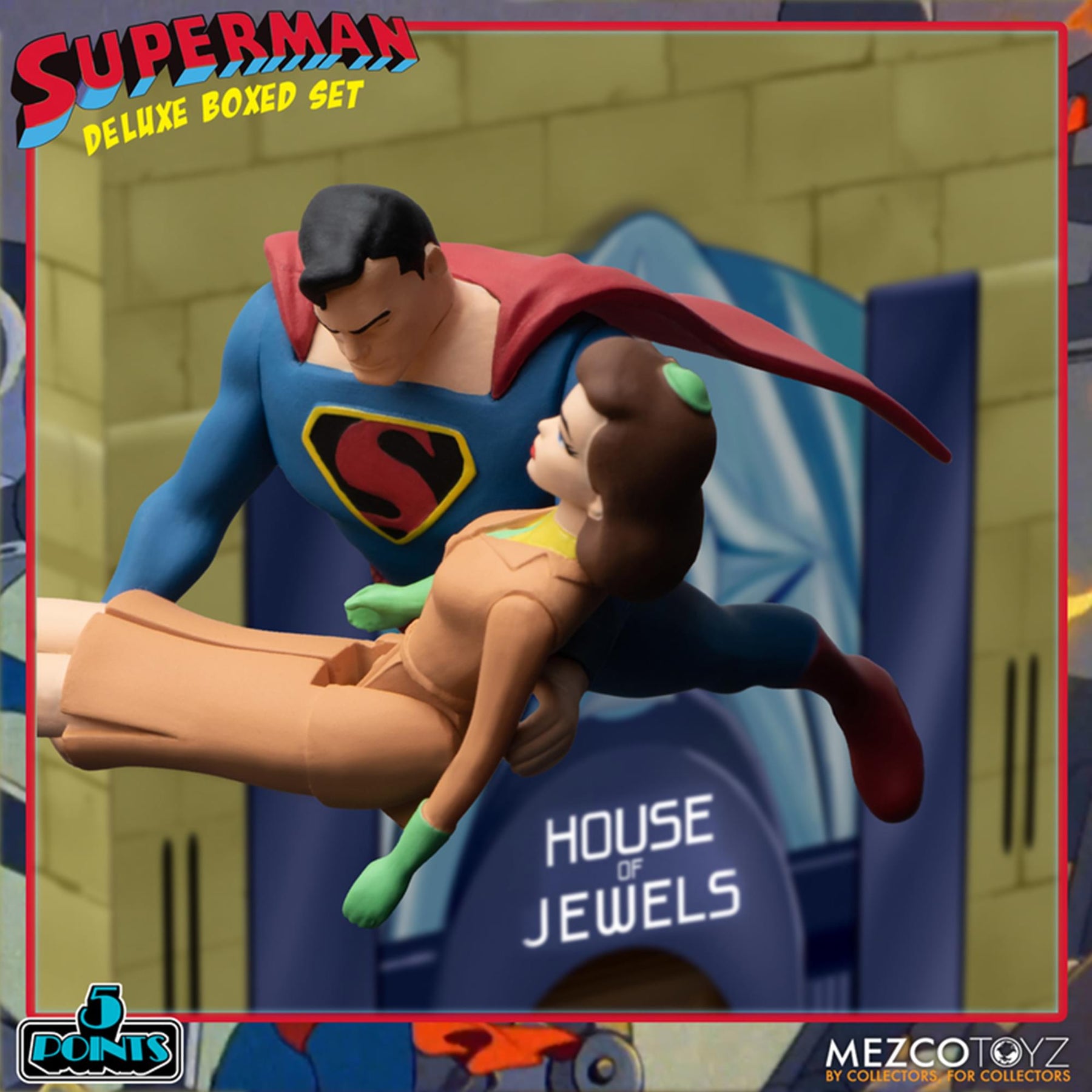 DC Comics 5 Points Superman The Mechanical Monsters (1941) Deluxe Boxed Set
5 POINTS PRESENT: Superman (1941): Deluxe Boxed Set, inspired by the 1940s animated short The Mechanical Monsters!
5 COLLECTIBLE FIGURES: Set comes with 3ea 3-3/4-inch figures of Superman, Clark Kent, Lois Lane, and 1ea Mechanical Monster Number 5!
FUN ACCESSORIES: Includes notebook, steno pad, 2 pairs of interchangeable Superman arms, 2pairs of interchangeable Mechanical Monster arms, propeller attachment for Mechanical Monster, 2 flame FX for Mechanical Monster, and four display bases.
GREAT GIFT IDEA: Add this figure set to your personal collection or gift it to the Superman fan in your life!
Faster than a speeding bullet, more powerful than a locomotive, able to leap tall buildings in a single bound - this Superman deluxe boxed set contains 3 figures, a giant fire shooting robot, a quick-change phone booth, and multi-level, triple environment diorama! How's this for a story, Miss Lane? Clark Kent goes into the phone booth and Superman comes out thanks to the quick-change feature! Once assembled, the retro play set diorama creates the well-guarded House of Jewels storefront on one side, and a two-story diorama of The Mad Scientist's lab on the reverse side. The lab comes complete with a drawbridge door that opens and rows of Mechanical Monsters with a secret volcanic cavern below where the monsters are forged.
Read All About It on Our Blog
Trending Geek