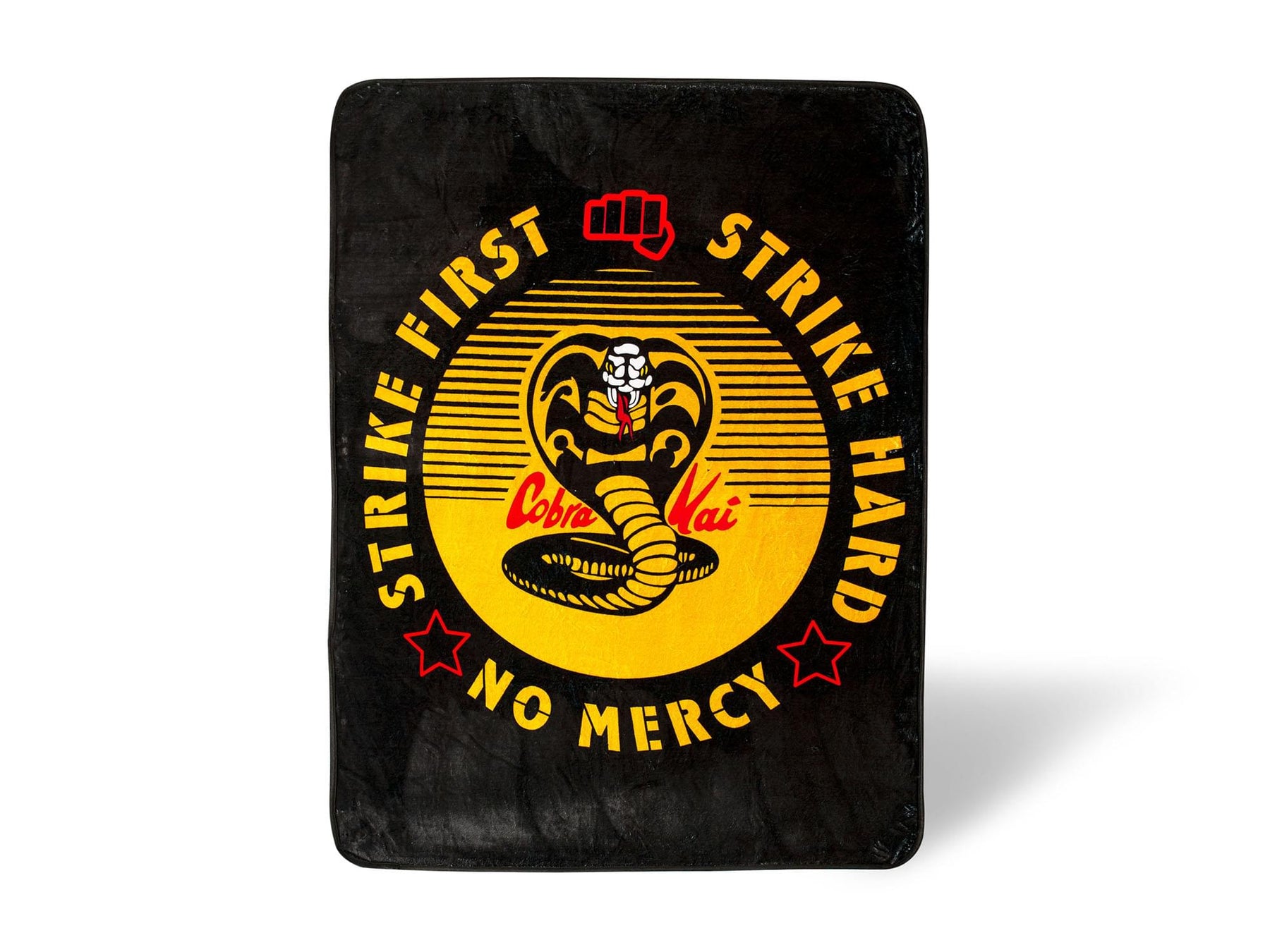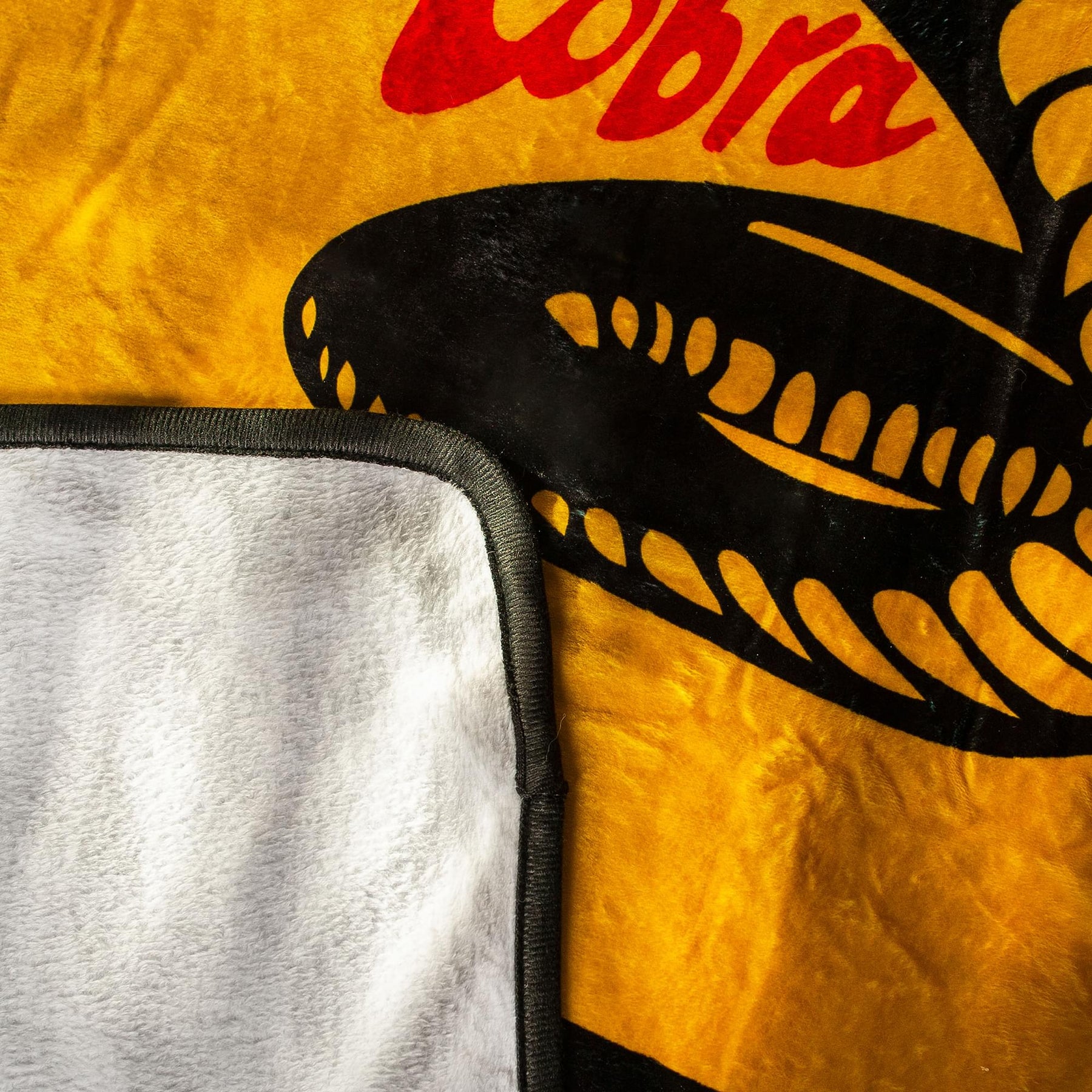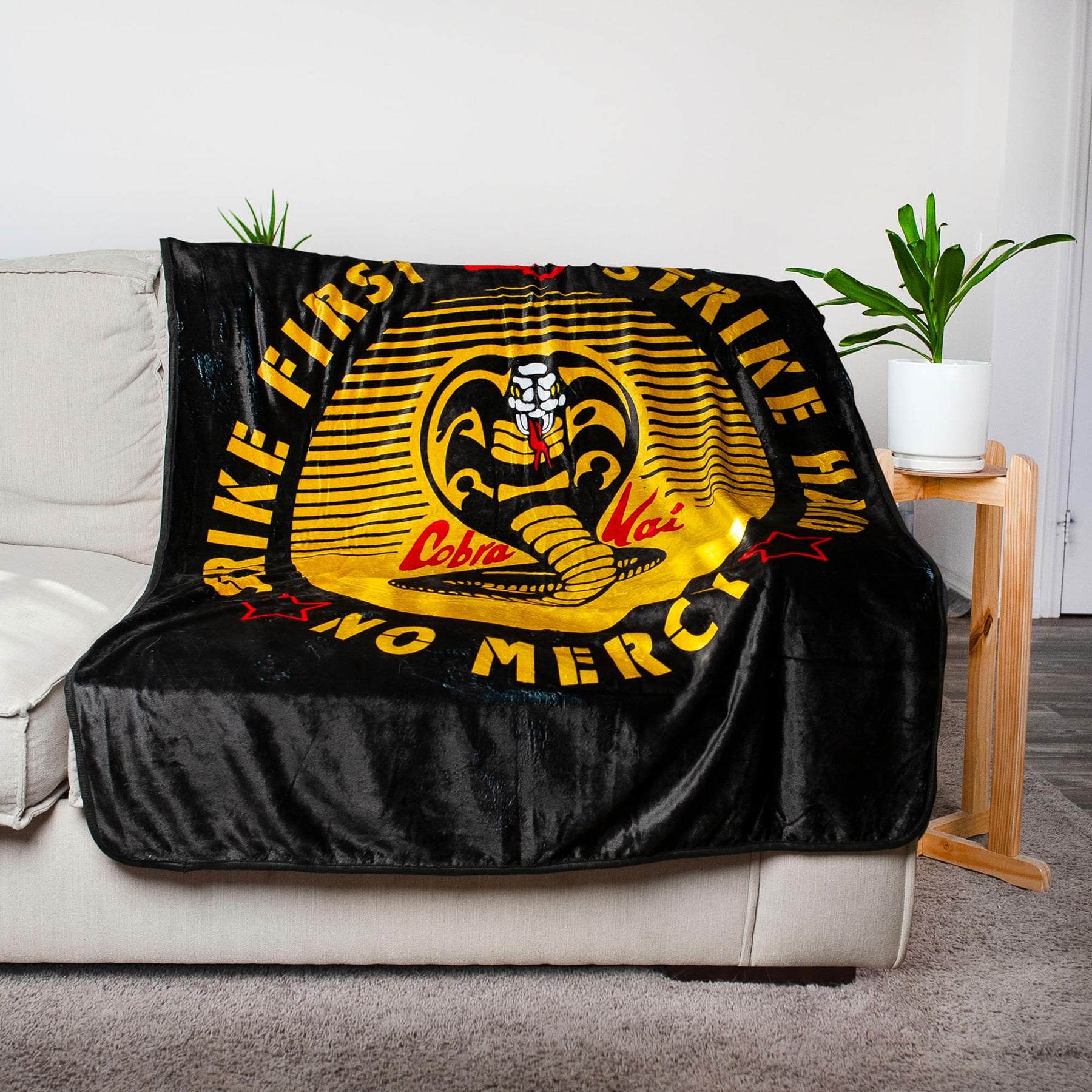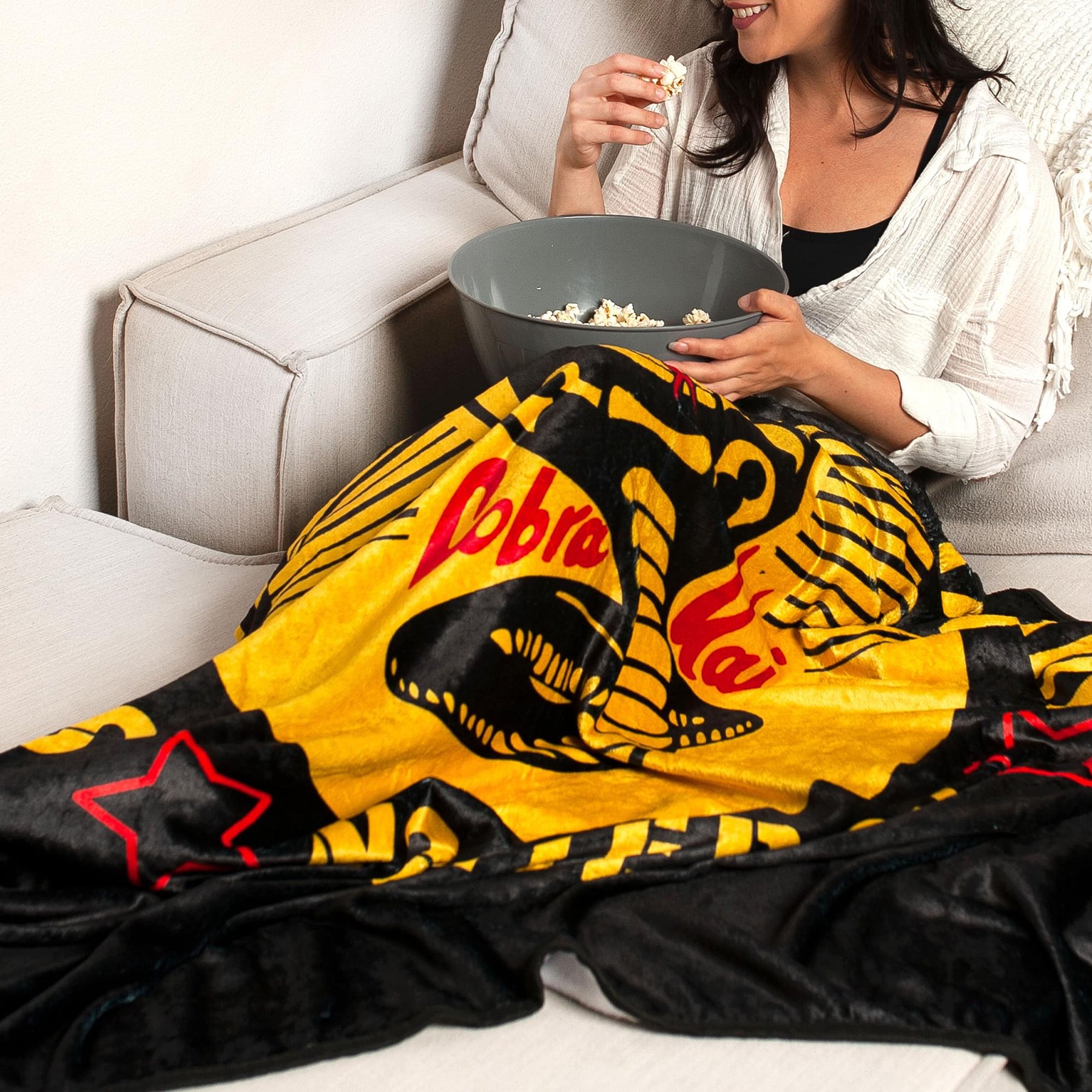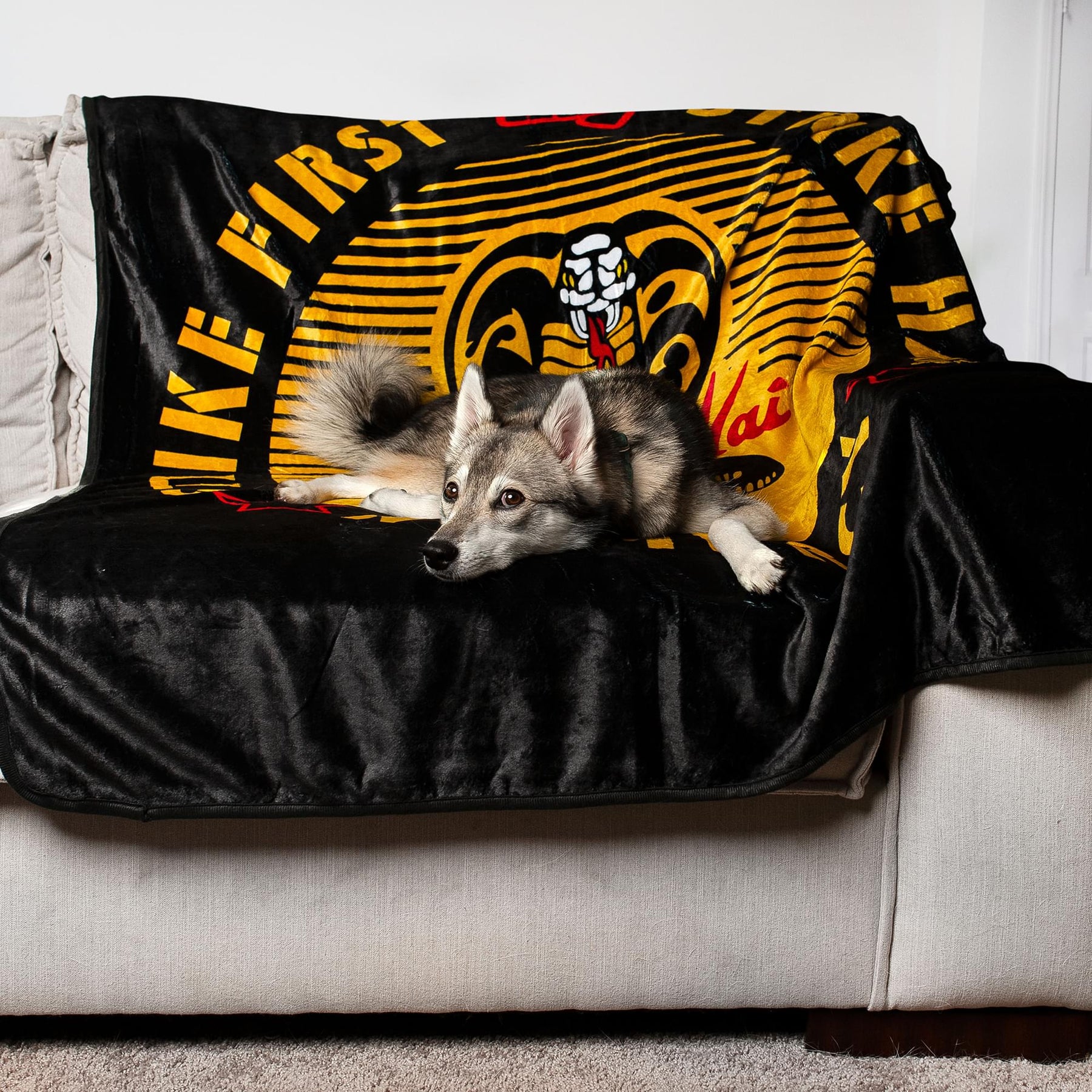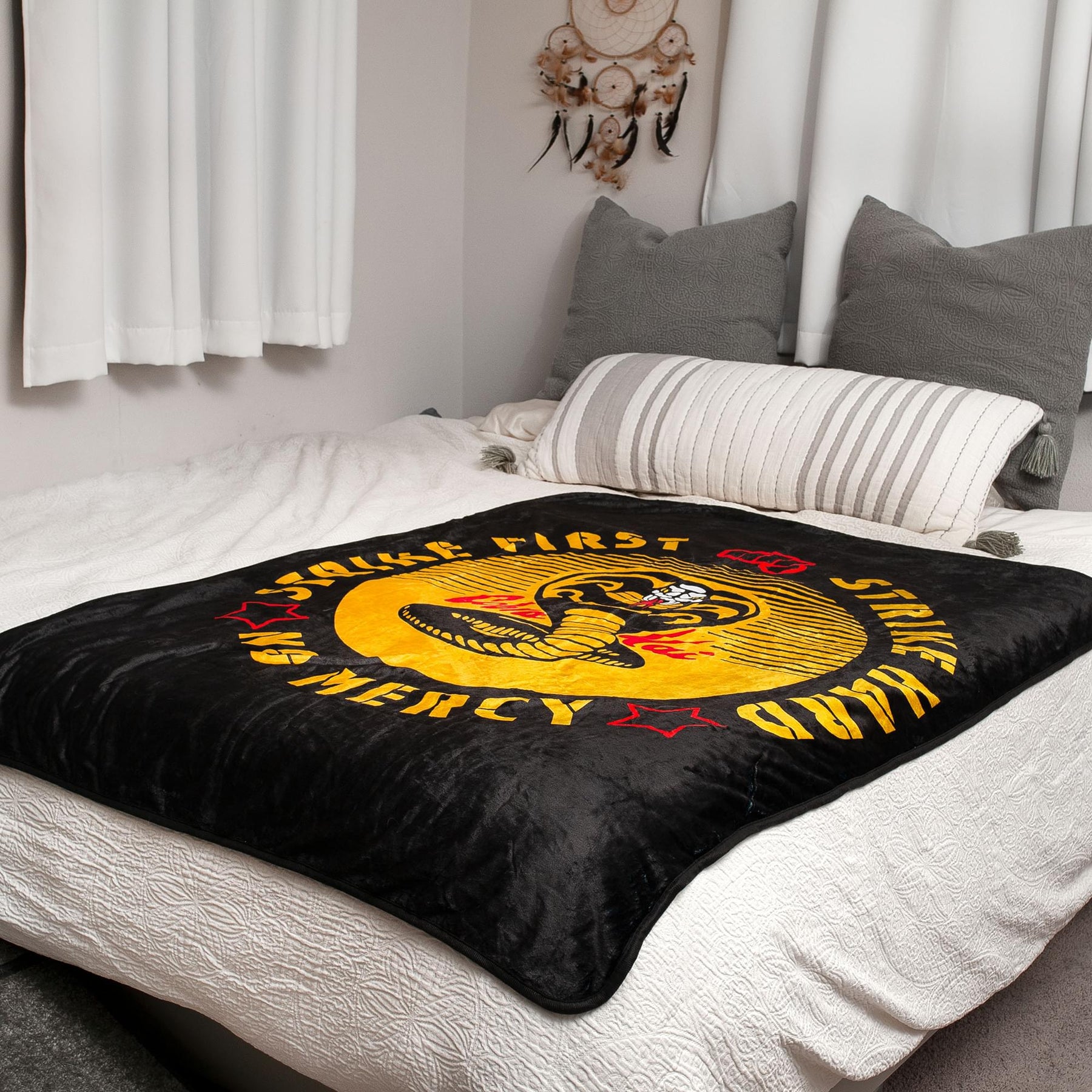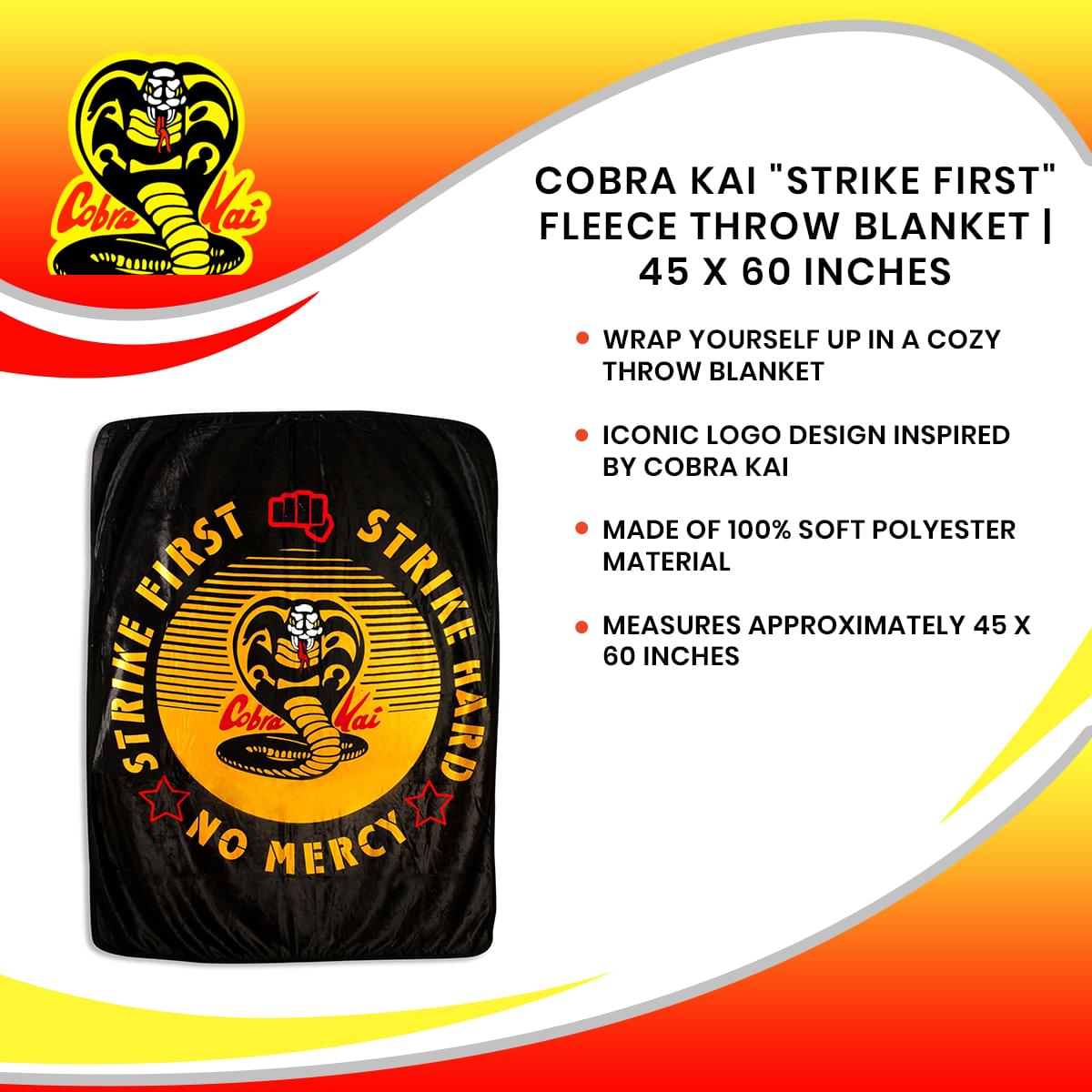 Cobra Kai "Strike First" Fleece Throw Blanket | 45 x 60 Inches
Combine Style & Comfort: There are no snuggles in this dojo... except maybe sometimes. Strike first with this exclusive Cobra Kai throw blanket. This fleece cover is inspired by the popular Karate Kid franchise.
Logo Design: Compete for the title of All Valley Karate Champ with this collectible throw blanket. The design features the iconic Cobra Kai logo, a dojo in the Karate Kid franchise infamous for its ruthless methodology.
Quality & Comfort: Made of 100% soft polyester, this Cobra Kai throw blanket will keep you comfy while learning the way of the fist. The cozy design of this large fleece blanket measures a roomy 45 x 60 inches.
Karate-Approved Decor: A stylish and practical throw cover, this fleece blanket features a soft lining to keep you extra cozy. Get wrapped up in your Cobra Kai fandom while watching your favorite martial arts series.
Cozy Room Essentials: We do not train to be merciful here. Sweep the leg with this officially licensed Cobra Kai throw blanket. This collectible fleece cover is a must-have addition to any Karate Kid fan's home decor.
DEFEAT DOES NOT EXIST IN THIS DOJO

Ready for some bone-crunching, face-smashing, good ol' American karate? Show no mercy with this exclusive Cobra Kai throw blanket. The iconic insignia is a reminder that Cobra Kai never dies. Known for its merciless style of karate, the dojo's mantra of "strike first, strike hard, no mercy" completes the design.
Whether you are training for the All Valley Karate Tournament or having the ultimate Karate Kid marathon, you can wrap up in this cozy fleece blanket.
COZY UP WITH YOUR FANDOM
Made with soft-touch polyester material and plush lining, this fleece blanket features a warm and comfy design. Just don't get too comfortable, or you might find yourself on the wrong end of Daniel LaRusso's crane kick. Learn the way of the fist with this officially licensed Cobra Kai throw blanket.
The easy-care design is convenient to maintain and clean — even simpler than Mr. Miyagi's wax on, wax off technique! Machine wash with cold water is highly recommended.
Read All About It on Our Blog
Trending Geek