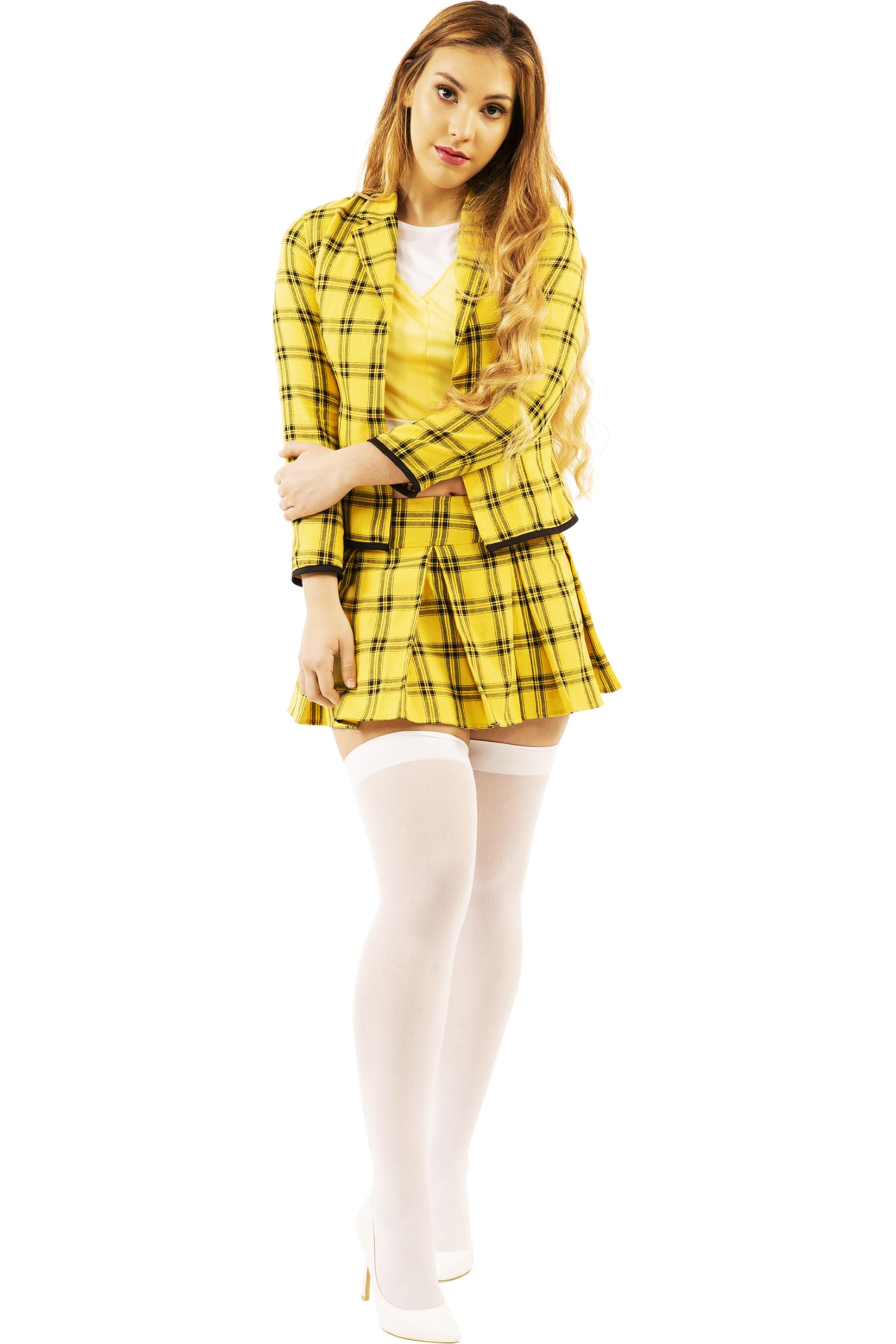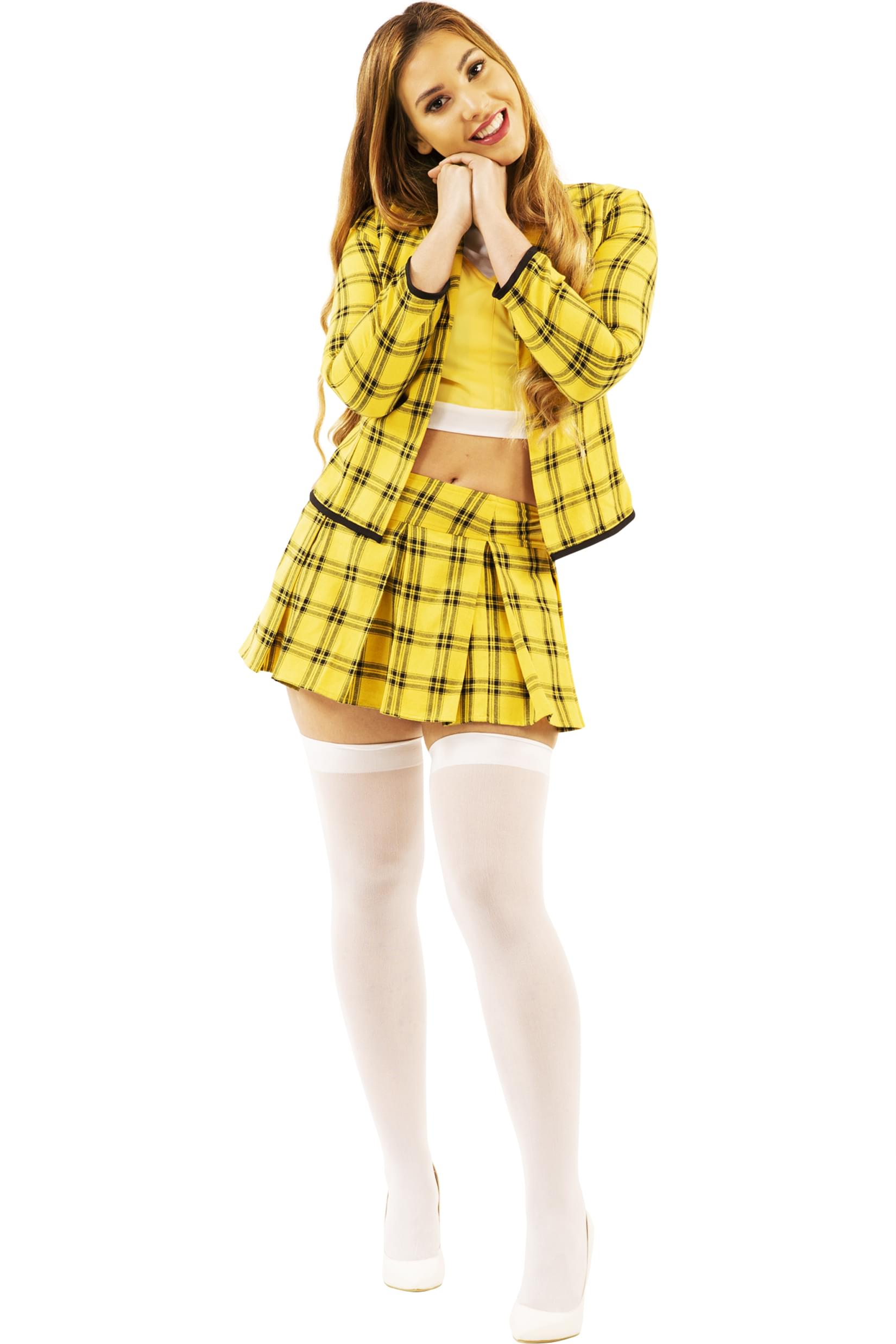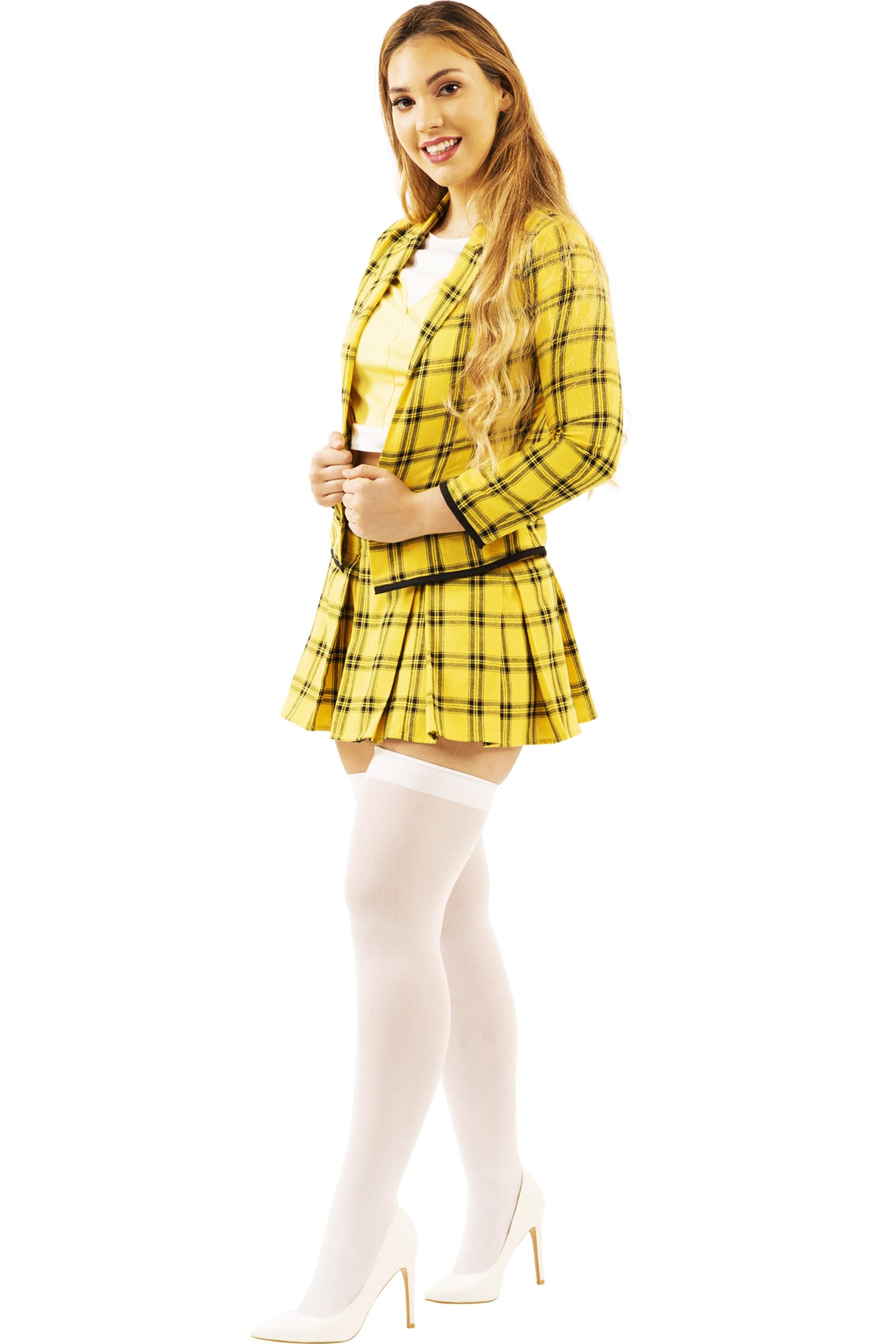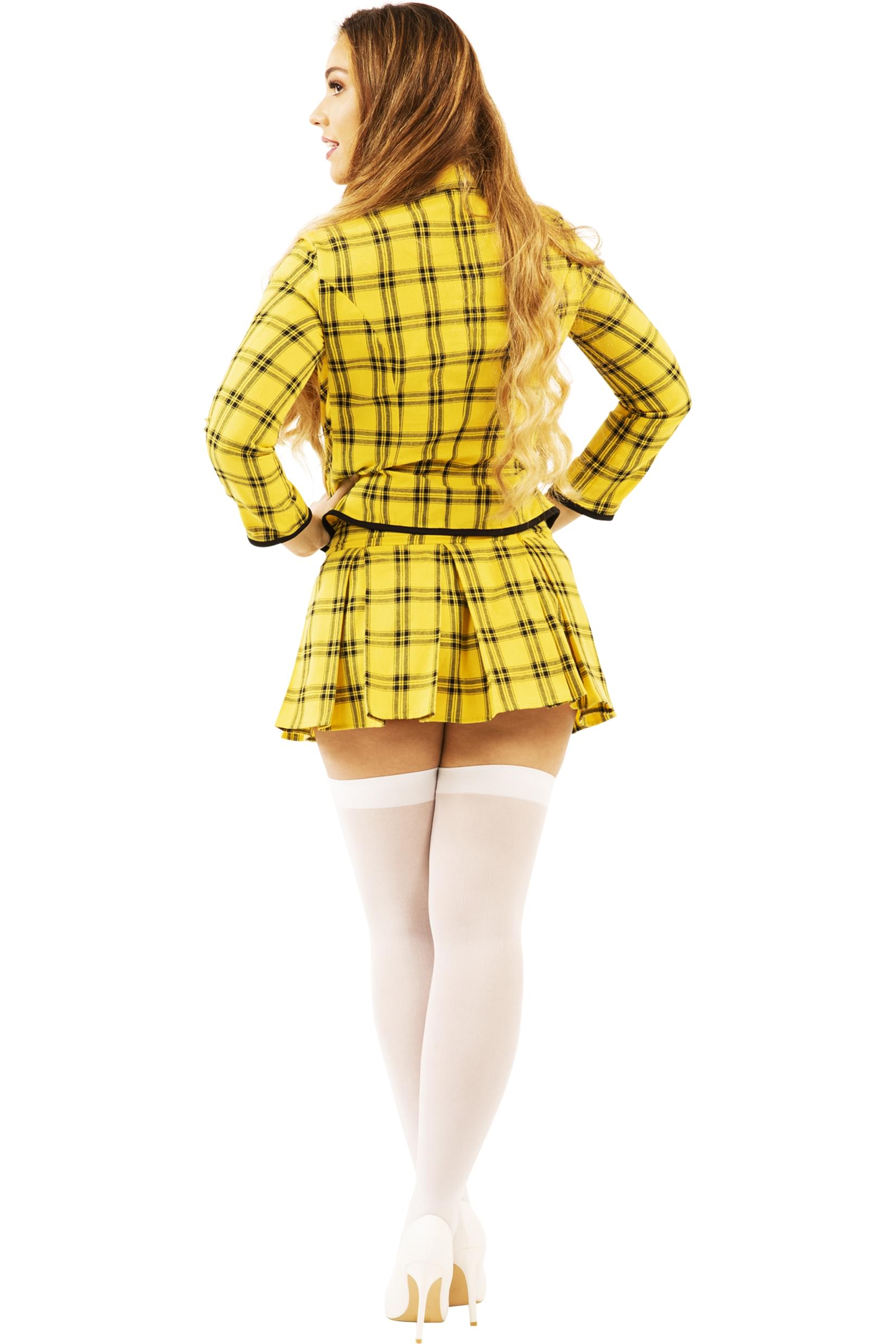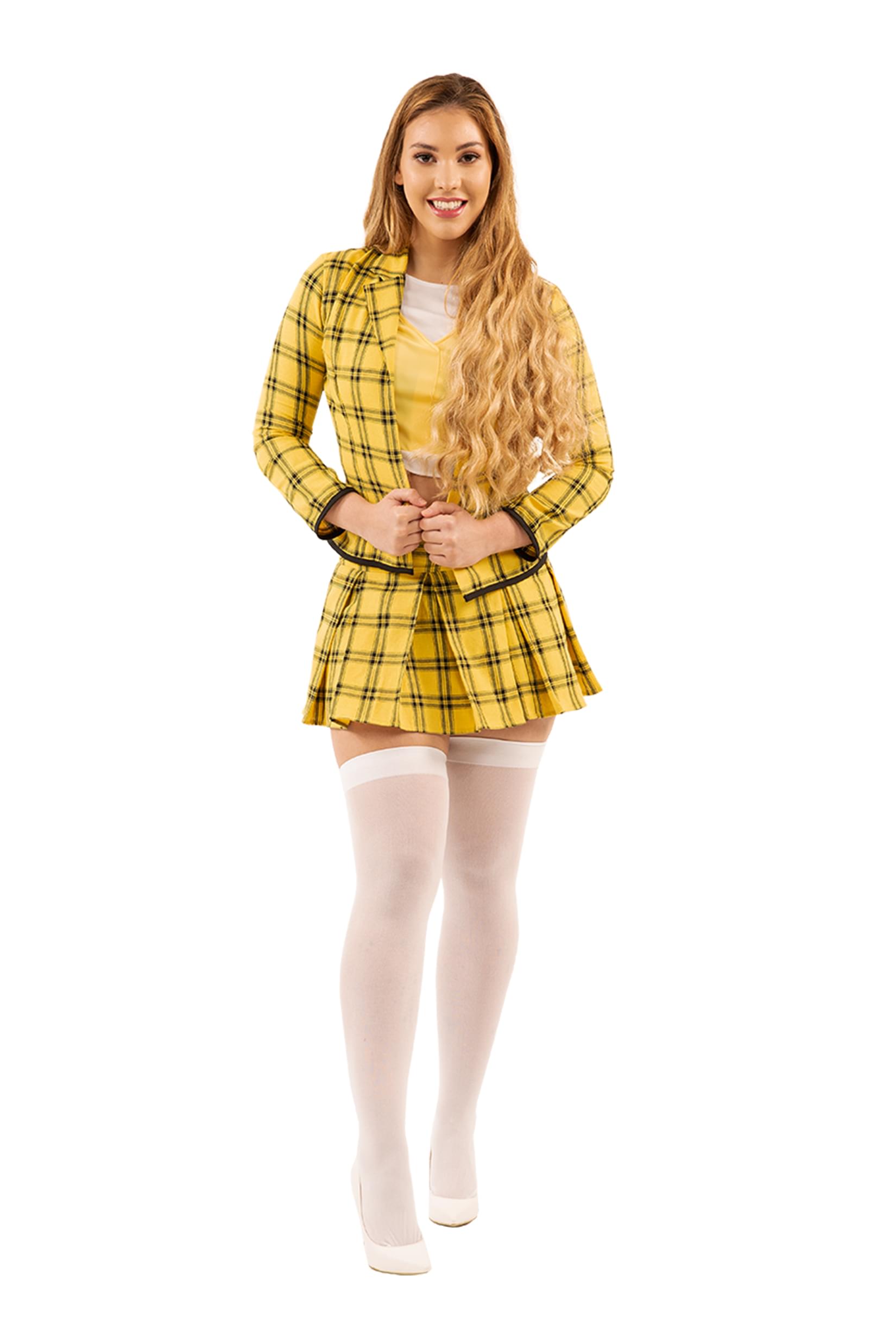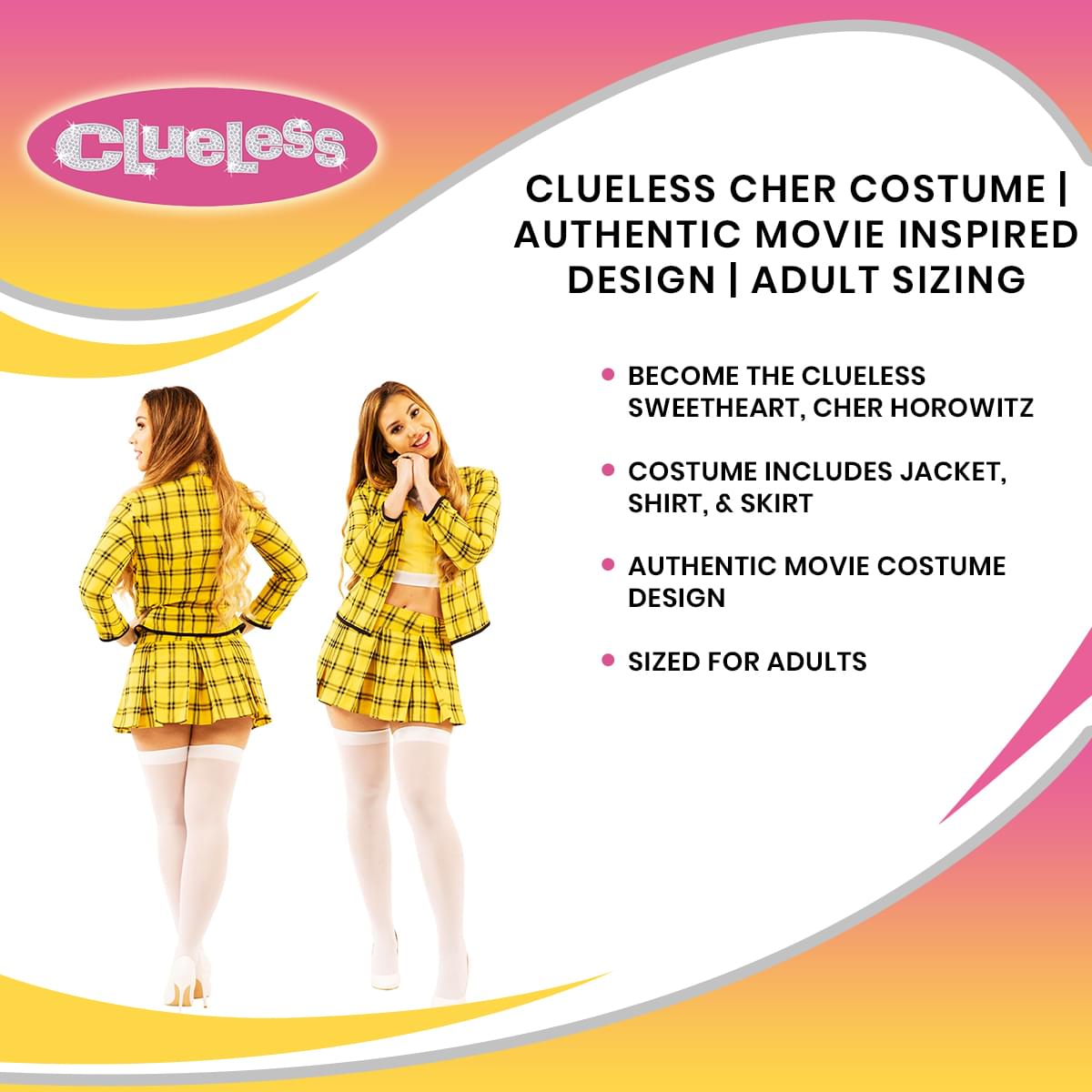 Valley Girl Costume Kit, Movie Inspired Design | Sized For Adults
EMBRACE YOUR TEEN DRAMA YEARS: Take a trip back to the '90s and step into the world of Beverly Hills High School as Cher. Throw on this iconic yellow plaid jacket and practice your valley girl accent. This Halloween, you're a total 'Betty!'
MADE FROM FASHION-FORWARD FABRICS: Expertly crafted from 100% polyester materials, this fun costume set includes Cher's yellow plaid jacket, a yellow plaid skirt, and an attached yellow shirt insert. Leggings and shoes are not included.
RULE THE STREETS OF BEVERLY HILLS: Show off your fashion tastes this Halloween with a stunning costume inspired by your favorite coming-of-age teen comedy. Last year's costume choices are so, 'whatever.' Make this year a hit with your Cher costume.
ICONIC COSTUME FROM A '90s CLASSIC: No other movie from the '90s left a cultural impact quite like your favorite teenage rom-com. With this fashionable ensemble choice, no other costume will outshine yours at the costume party. 'As if!'
NOT JUST FOR HALLOWEEN: Wear this iconic "it girl" costume set for a variety of themed parties, cosplay events, photo shoots, or just everyday fun. Entertaining for all occasions year-round! Get the fashion-forward look with this classic ensemble.
CREATE A NEW FASHIONABLE LOOK THIS HALLOWEEN
It's time to bring some exciting color and brightness to your Halloween selections this year. Dress up as the queen of Beverly Hills High School, Cher, with this fun look inspired by the hit '90s rom-com! With her iconic yellow plaid jacket and skirt, this Cher-inspired costume design is easily recognized by fans of the classic teenage comedy. This costume set comes with Cher's jacket and skirt, as well as a sewn-in yellow shirt! (Stockings and shoes are not included.) 
THROW A MAJORLY COOL THEMED PARTY
With this movie-inspired costume set, you can bring Cher to life. If you want to go big, host your very own themed party in the spirit of Beverly Hills High School's coolest clique. Invite your friends to dress up as other teenage rom-com favorites and take a trip back to the '90s. This adult-sized costume is made from high-quality polyester materials. Not only does it look great, but it feels great, too! Grab your fashion-forward costume today and get ready to steal the show.
Read All About It on Our Blog
Trending Geek