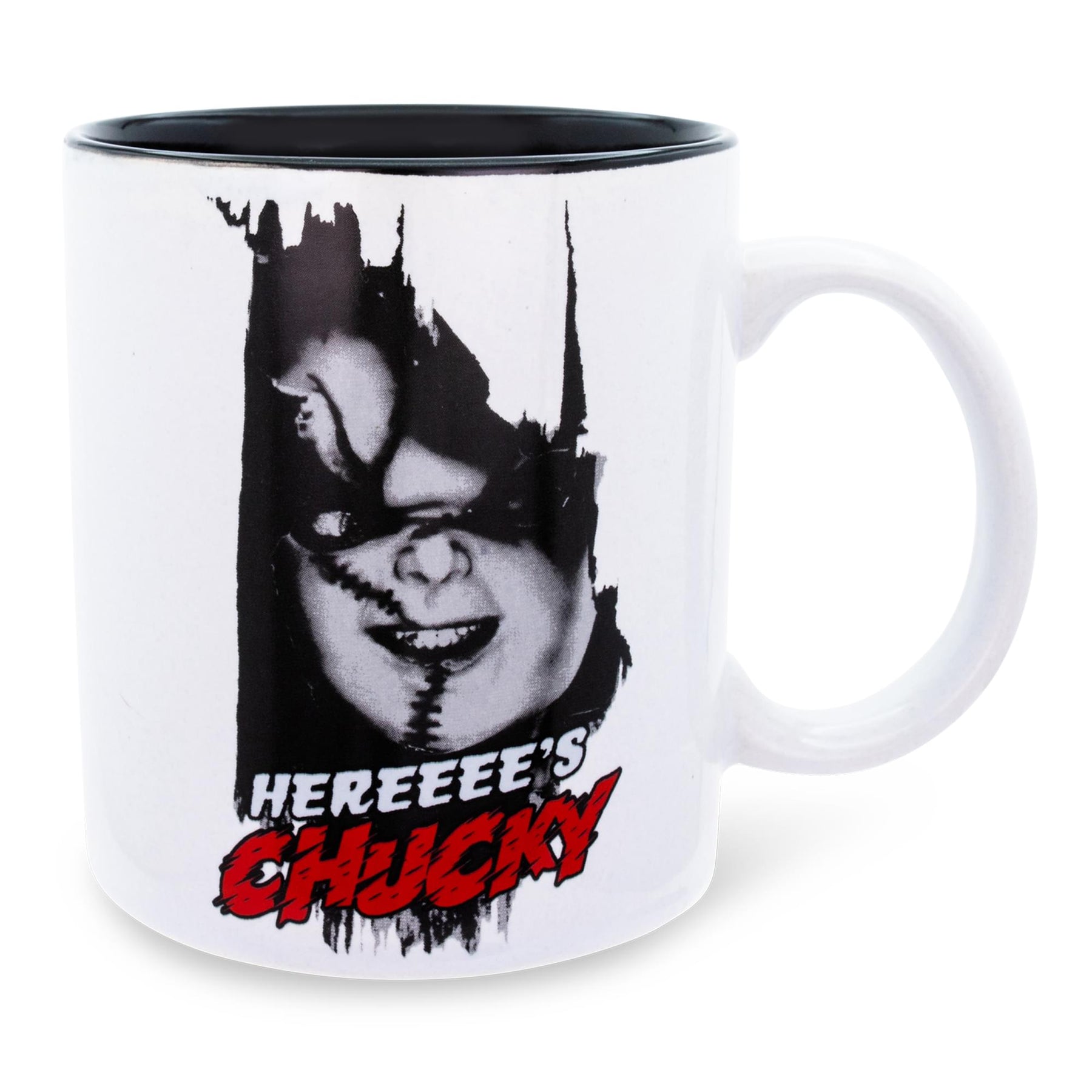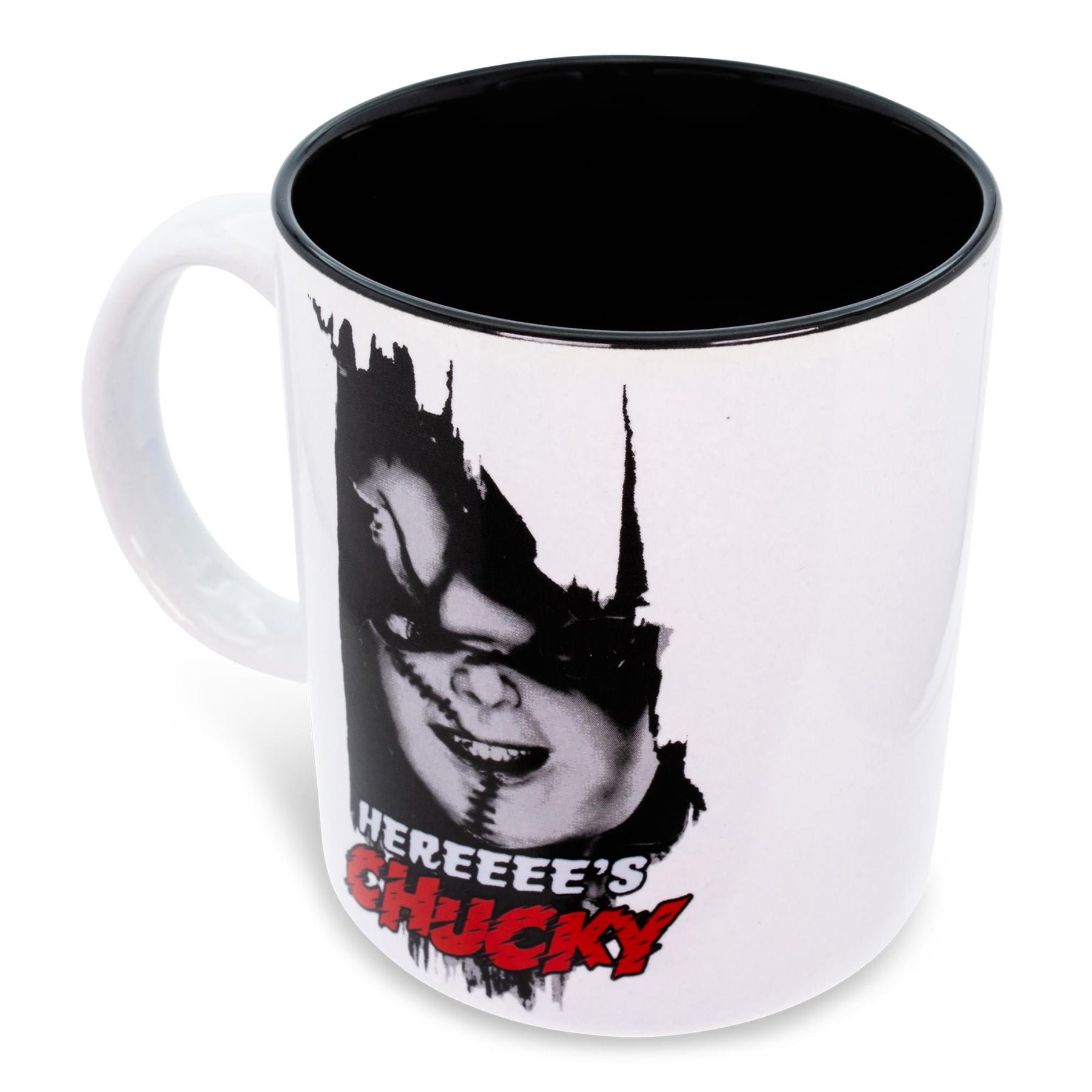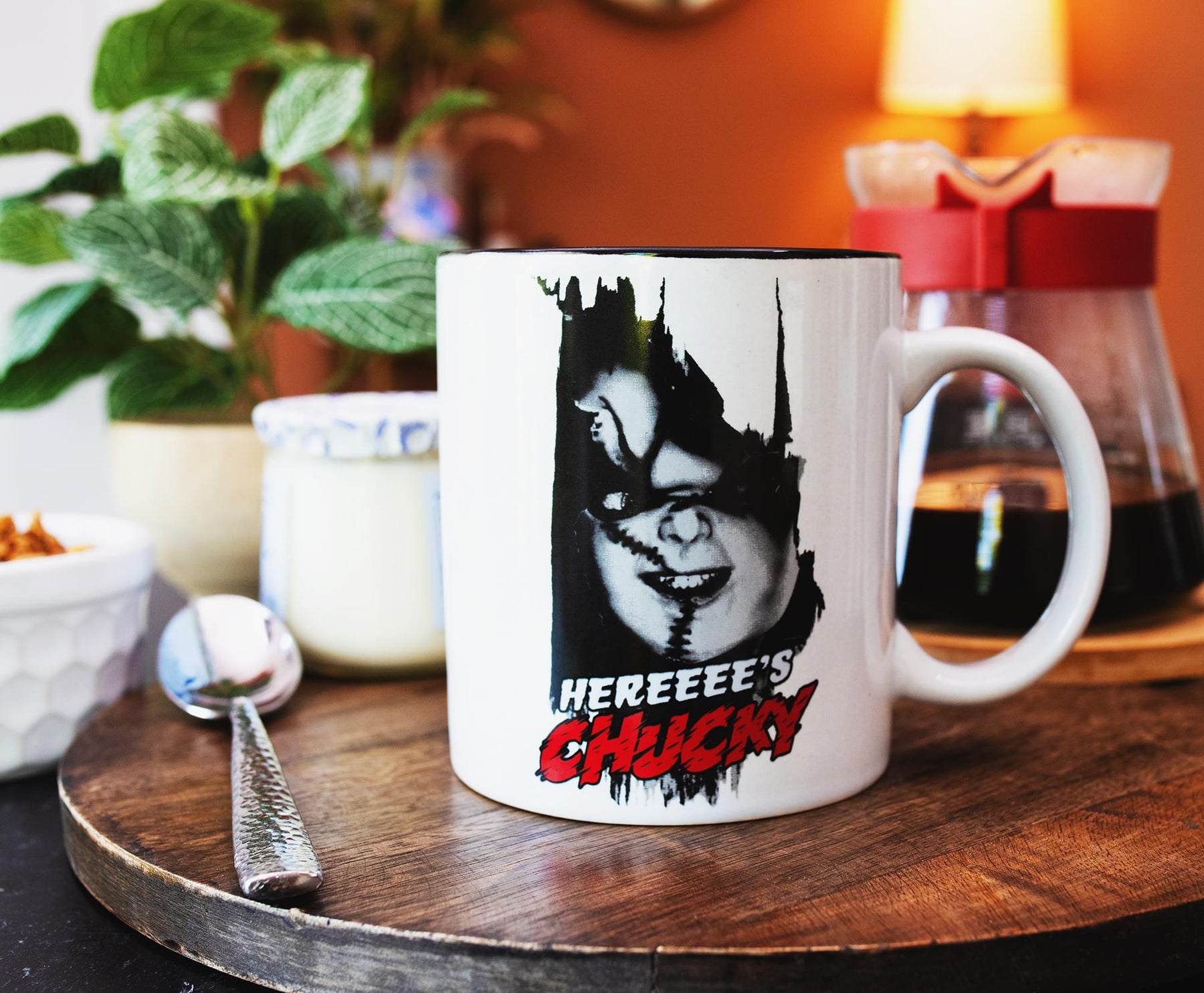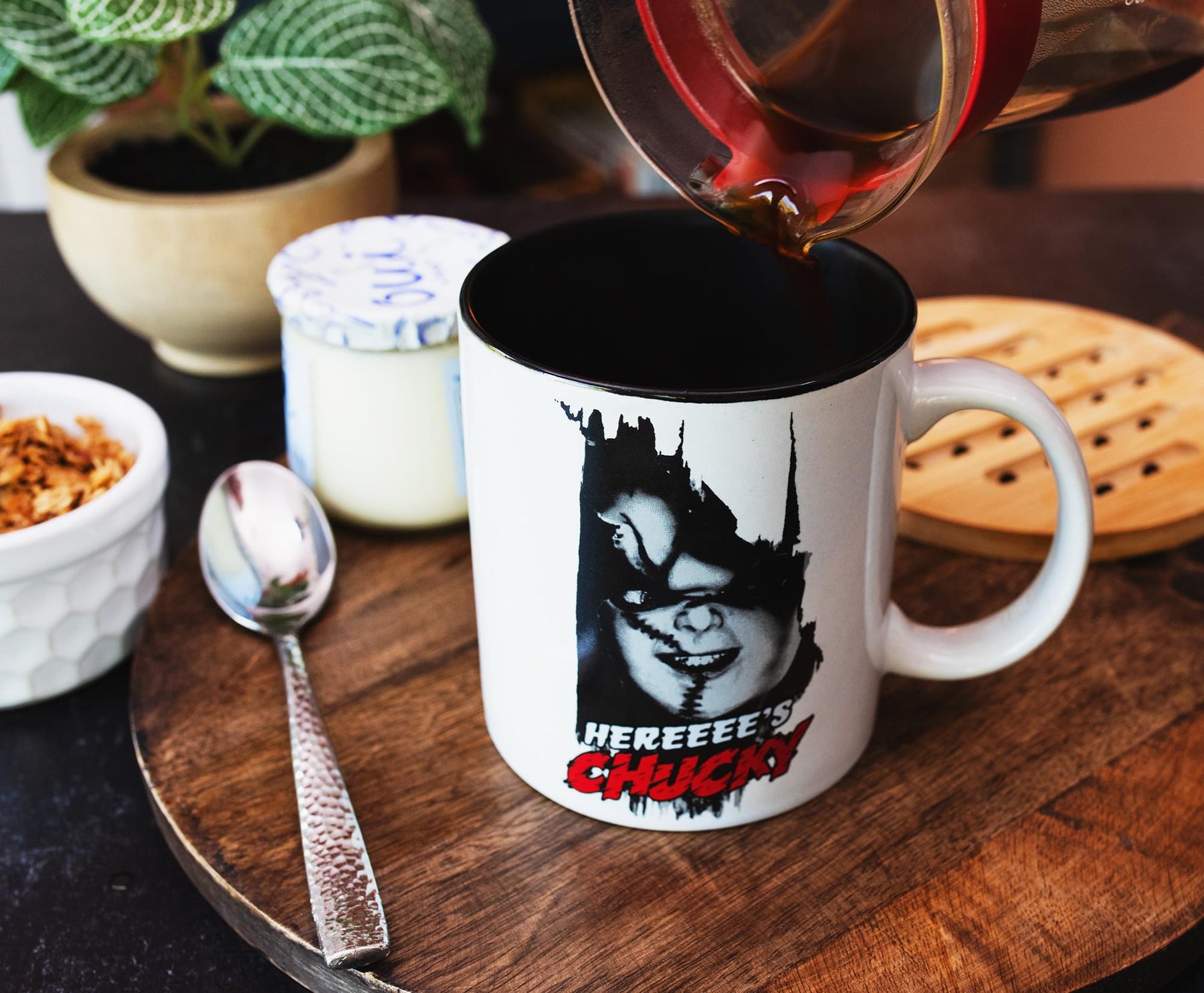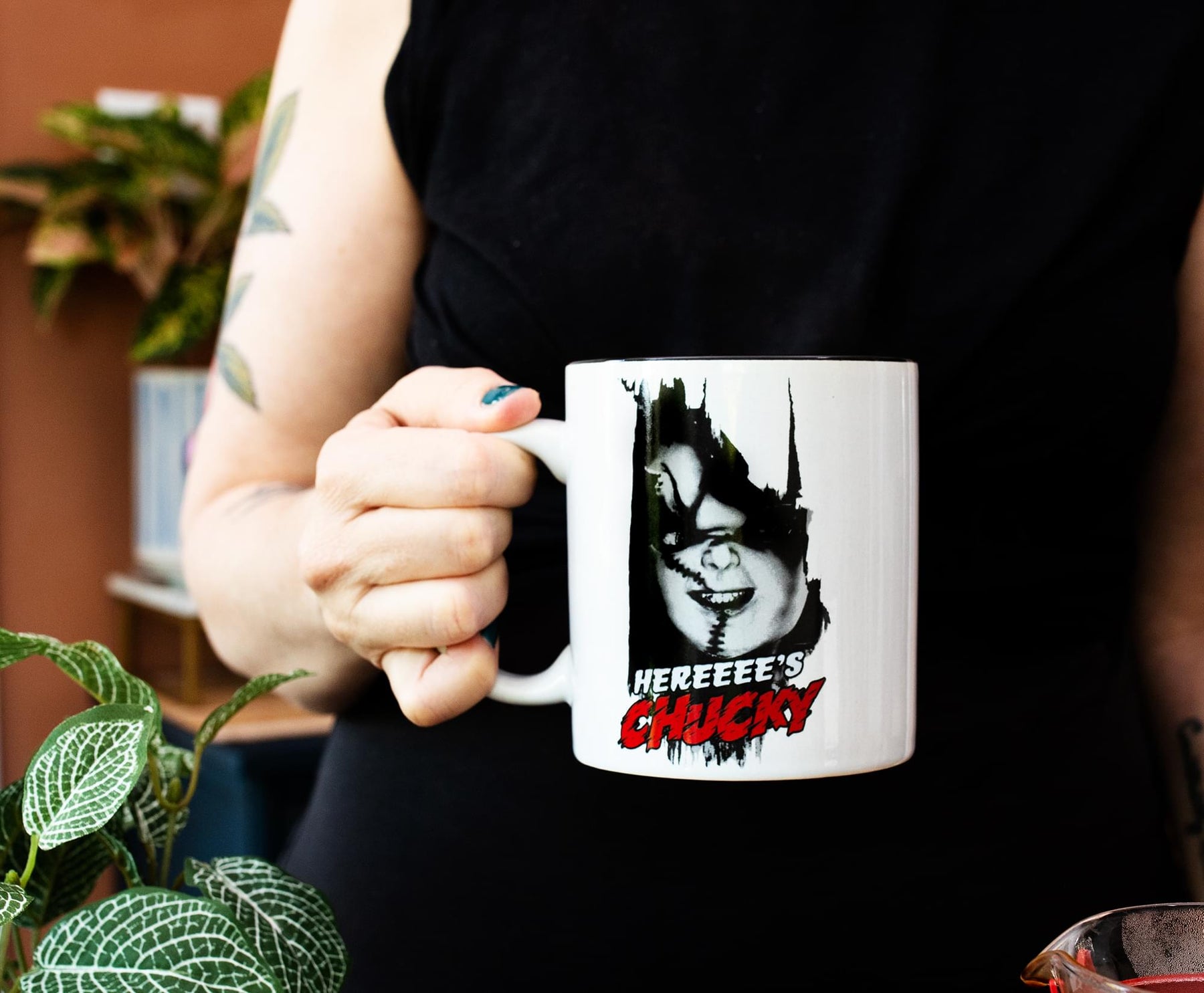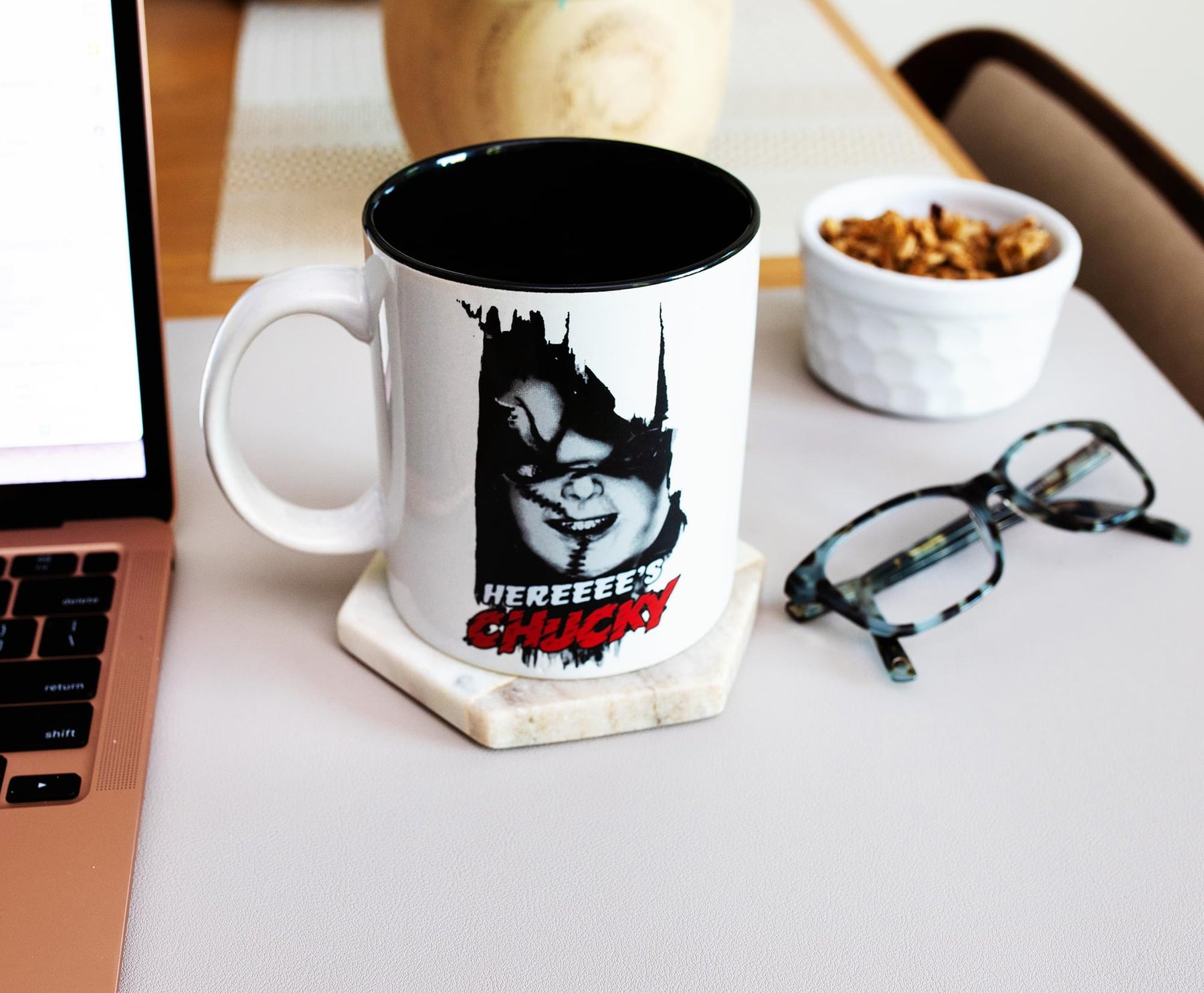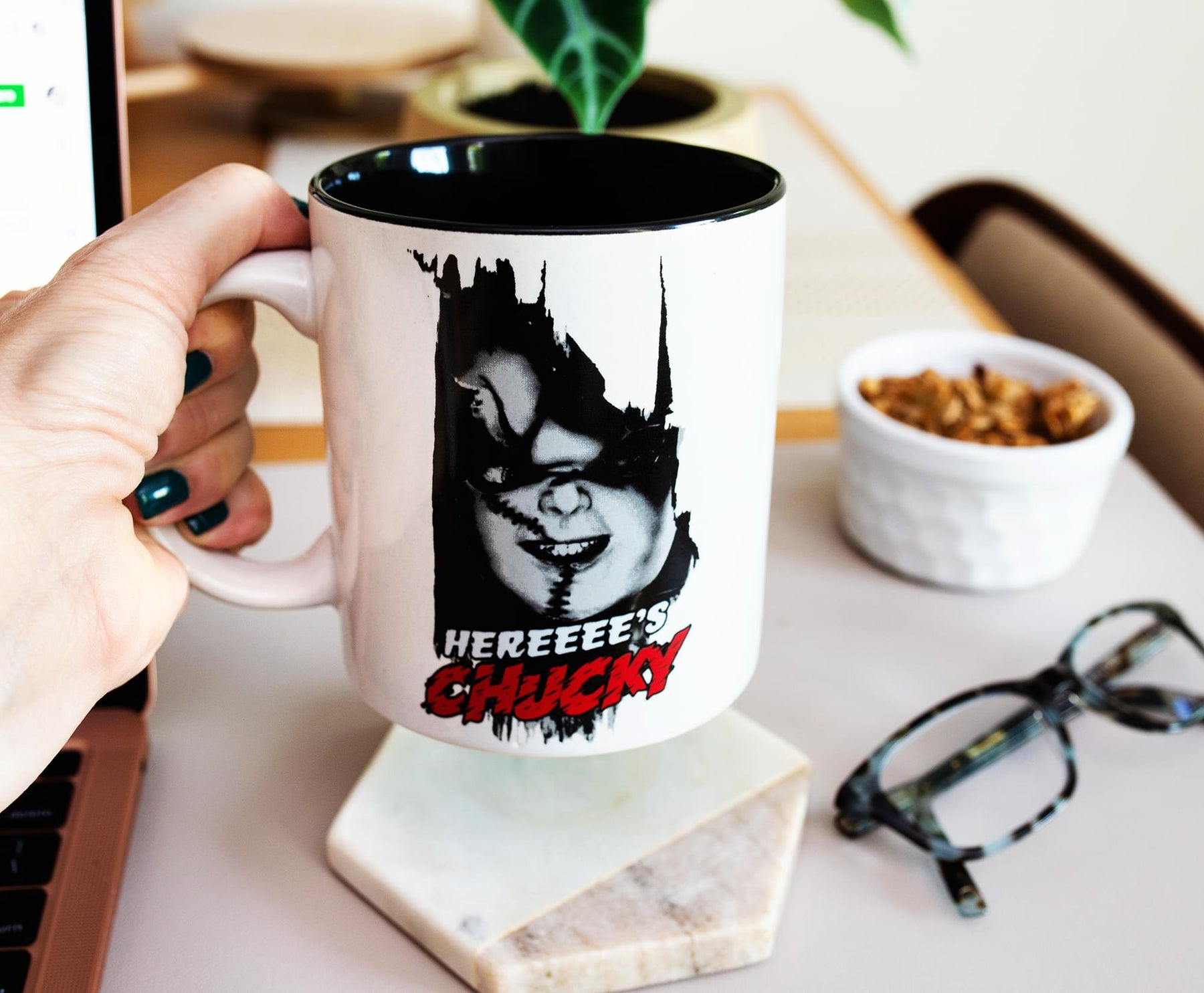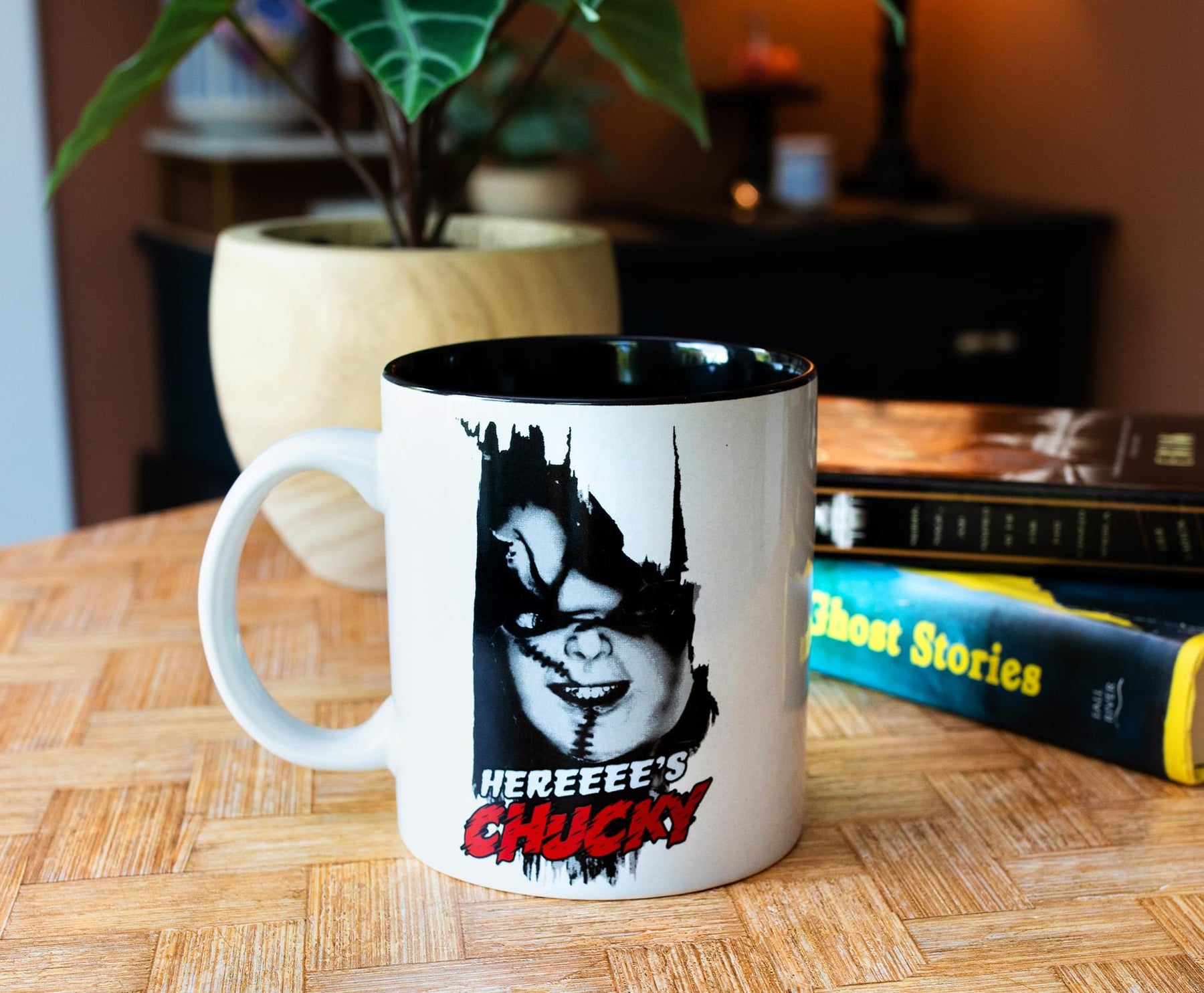 Child's Play "Here's Chucky" Ceramic Mug | Holds 20 Ounces
CHUCKY DID IT: Not all toys should be played with. Now it can be playtime anytime with this exclusive coffee mug inspired by possessed doll known as Chucky. The perfect drinkware for those with a taste for terror.
A NEW BEST FRIEND: Who could have imagined such a sweet doll could cause so much trouble? Clawing his way out of the '80s, Chucky has carved a path through a series of terrifying horror movies and shows. Now the slasher has his sights set on you.
PLAY NICE: If Chucky's on the prowl, you need to be awake and aware. When it looks like it's going to be a long night, you'll need all the coffee this 20-ounce mug can hold if you're going to make it to see the sunrise.
A MUG FOR ONE OF THE GOOD GUYS: While we can't promise that it'll keep a maniacal doll from hunting you down, we can tell you this ceramic mug is BPA-free. Easy to maintain, this mug is suitable for both microwave and dishwasher.
OFFICIAL CHILD'S PLAY COLLECTIBLE: The Good Guy Clubhouse just got even better thanks to your new buddy. The fun never ends when you've got this officially licensed coffee mug featuring the doll who cannot die, Chucky.
NO ONE BELIEVES THE TRUTH OR LIVES TO TELL IT
You'll always have a Good Guy at your side when you've got this exclusive Child's Play mug featuring your best bud Chucky.
Chucky has been terrifying audiences for over 30 years, and he's not slowing down. The movies weren't enough for this maniacal killer doll, so he's brought his twisted family over into the world of streaming shows. And the body count is rising.
Now is your chance to look evil in the eye and tell it that you're not afraid. The knife-wielding slasher breaks through the door on this mug, paying homage to Stanley Kubrick's The Shining with a referential "Heeere's Chucky!"
HE WANTS YOU FOR A NEW BEST FRIEND
Everybody wants a Good Guy doll as a present, right? Witness Chucky at his most frightening, emulating Jack Torrance's iconic scene from The Shining on this BPA-free ceramic mug that's filled with fear — and whatever delicious treats you need for your next Child's Play binge-fest.
Prepare to face your fears with this officially licensed drinkware from that half-pint of horror known as Chucky.
CARE INSTRUCTIONS
Easy care
Microwave safe
Top-rack dishwasher safe