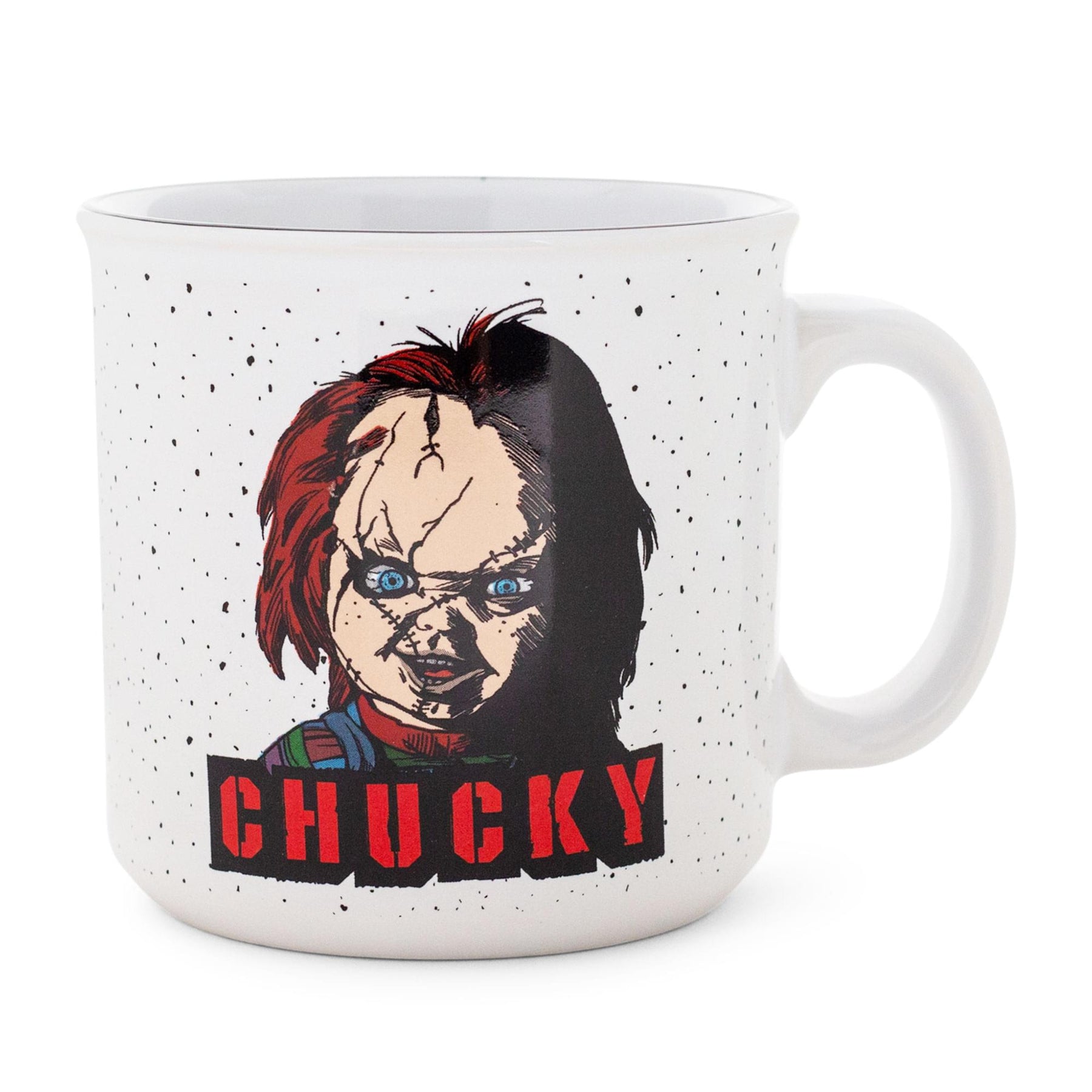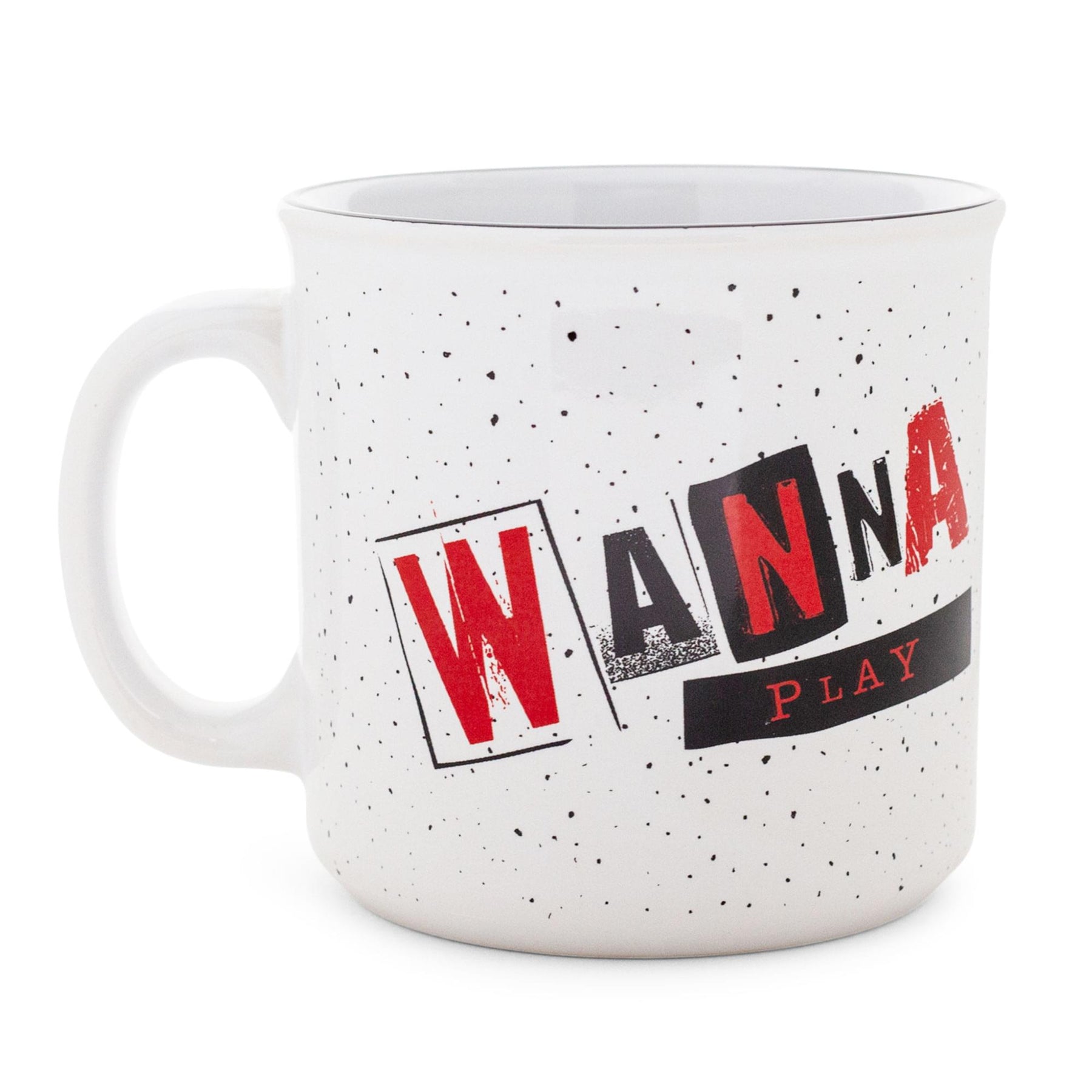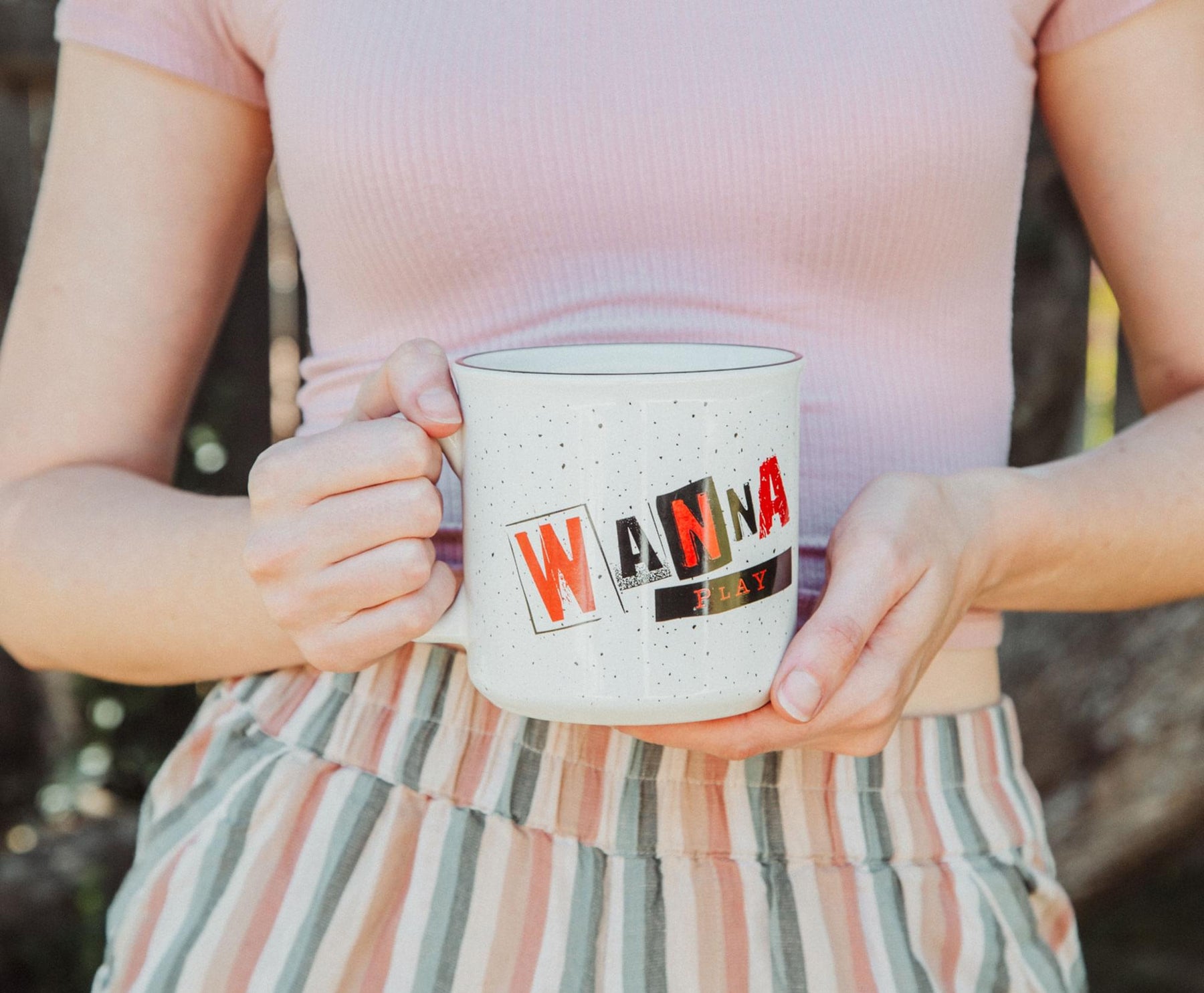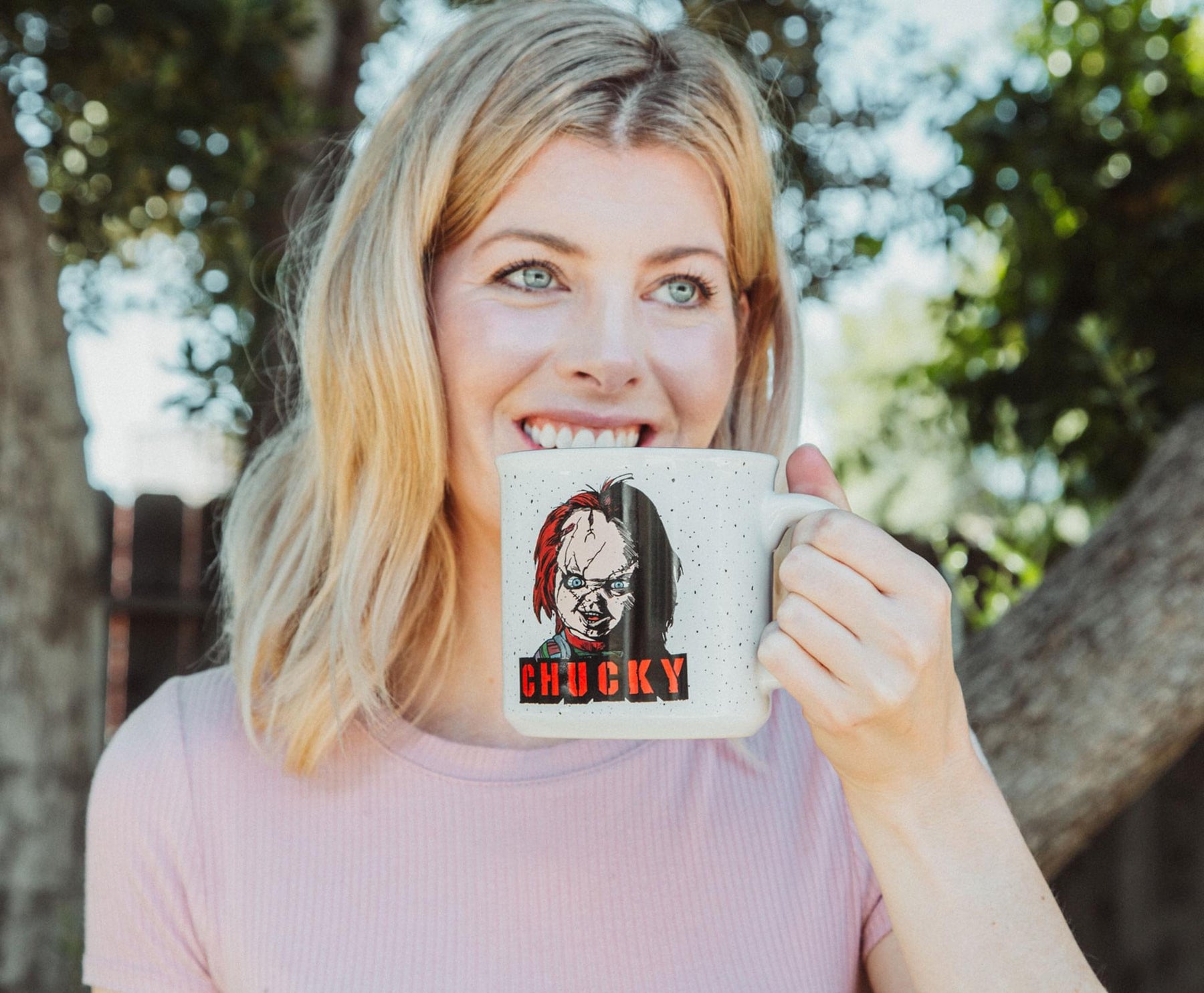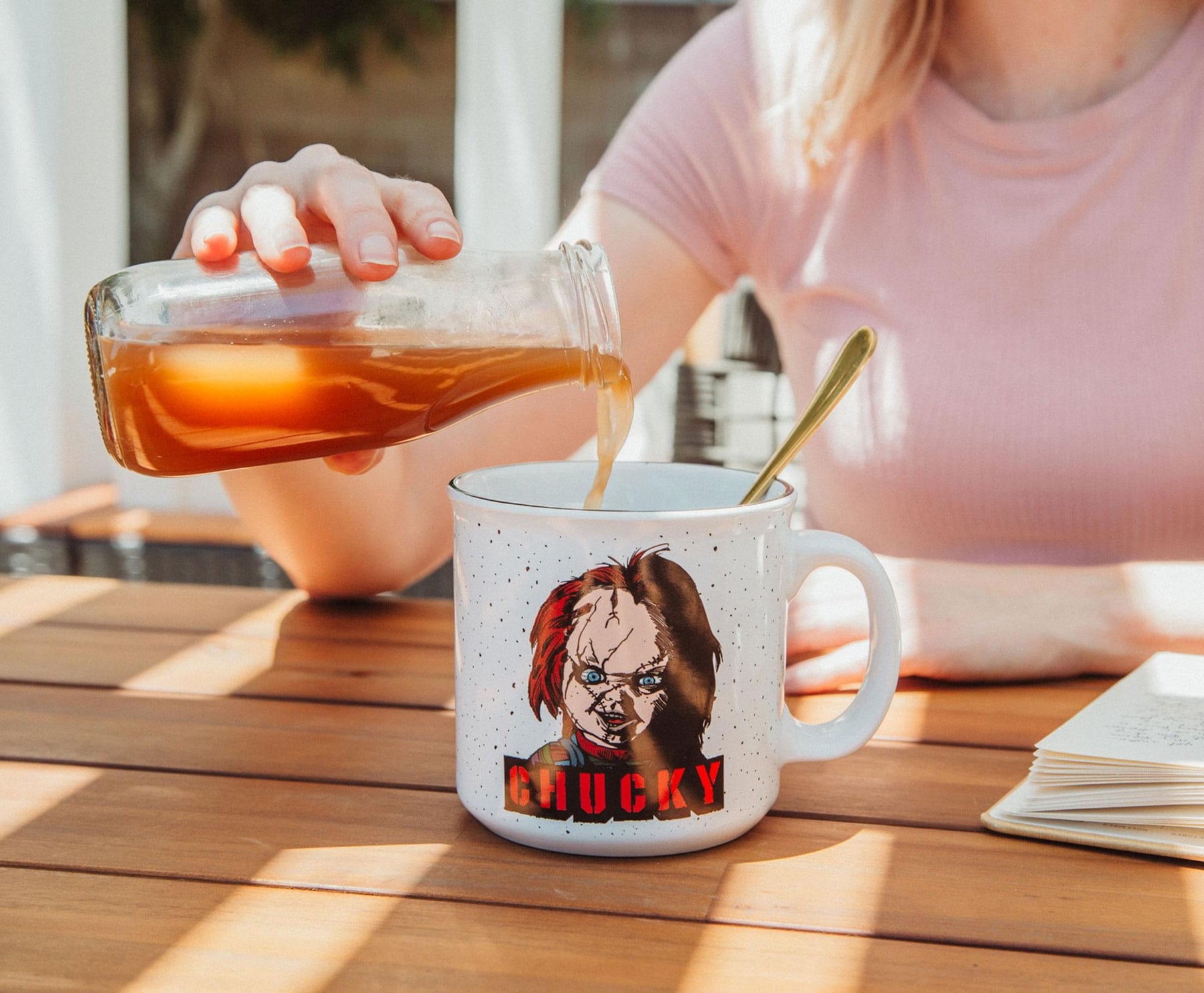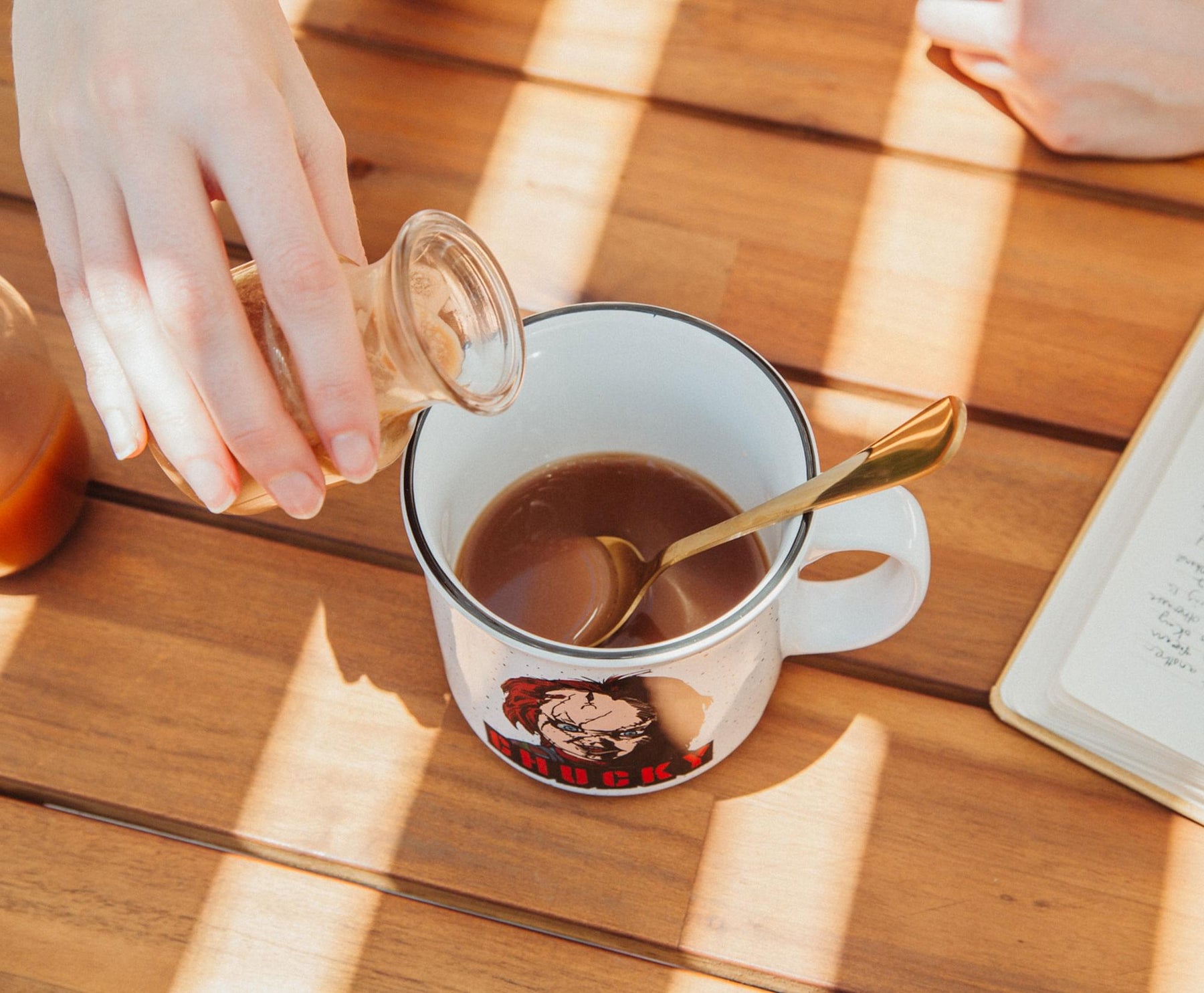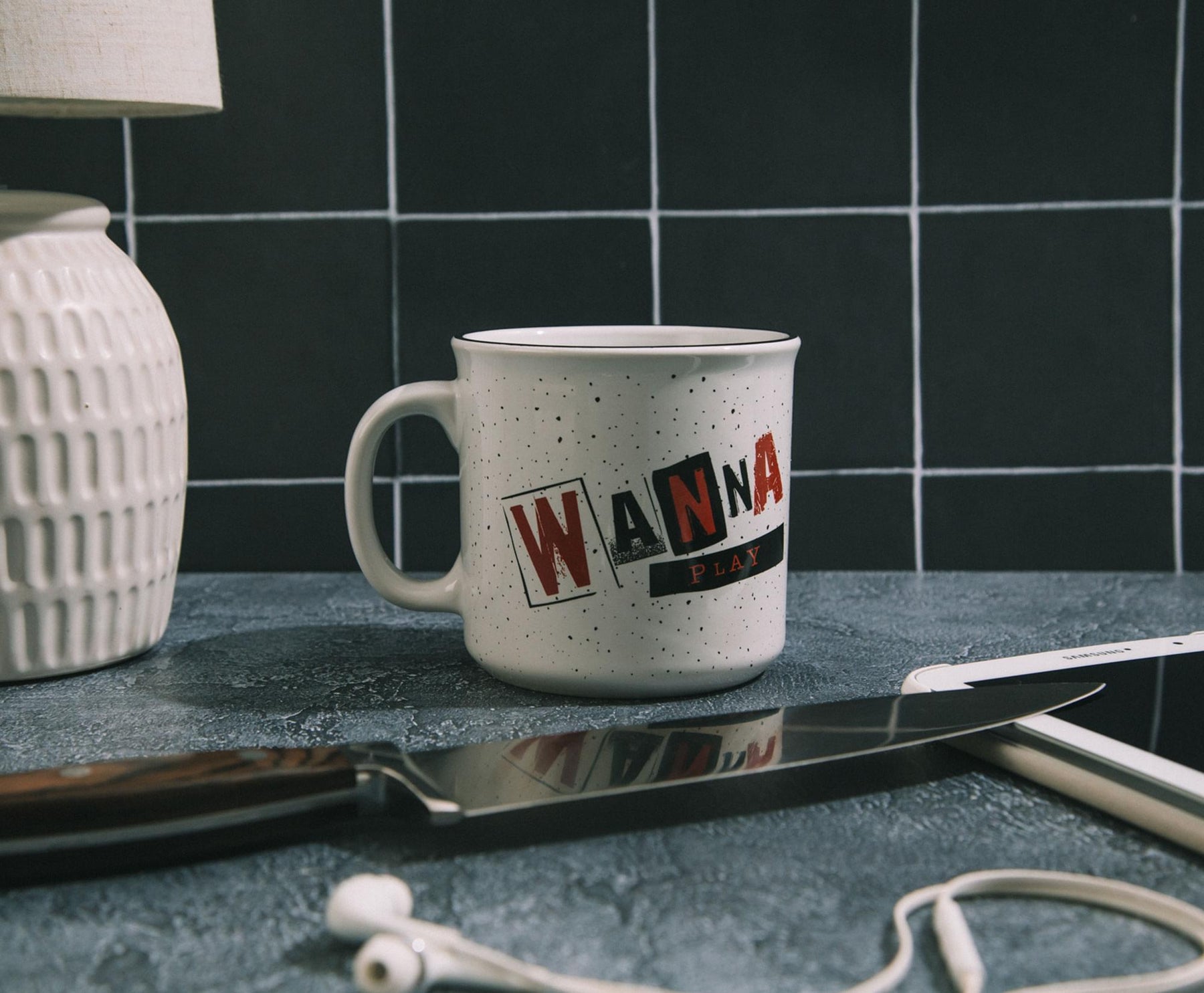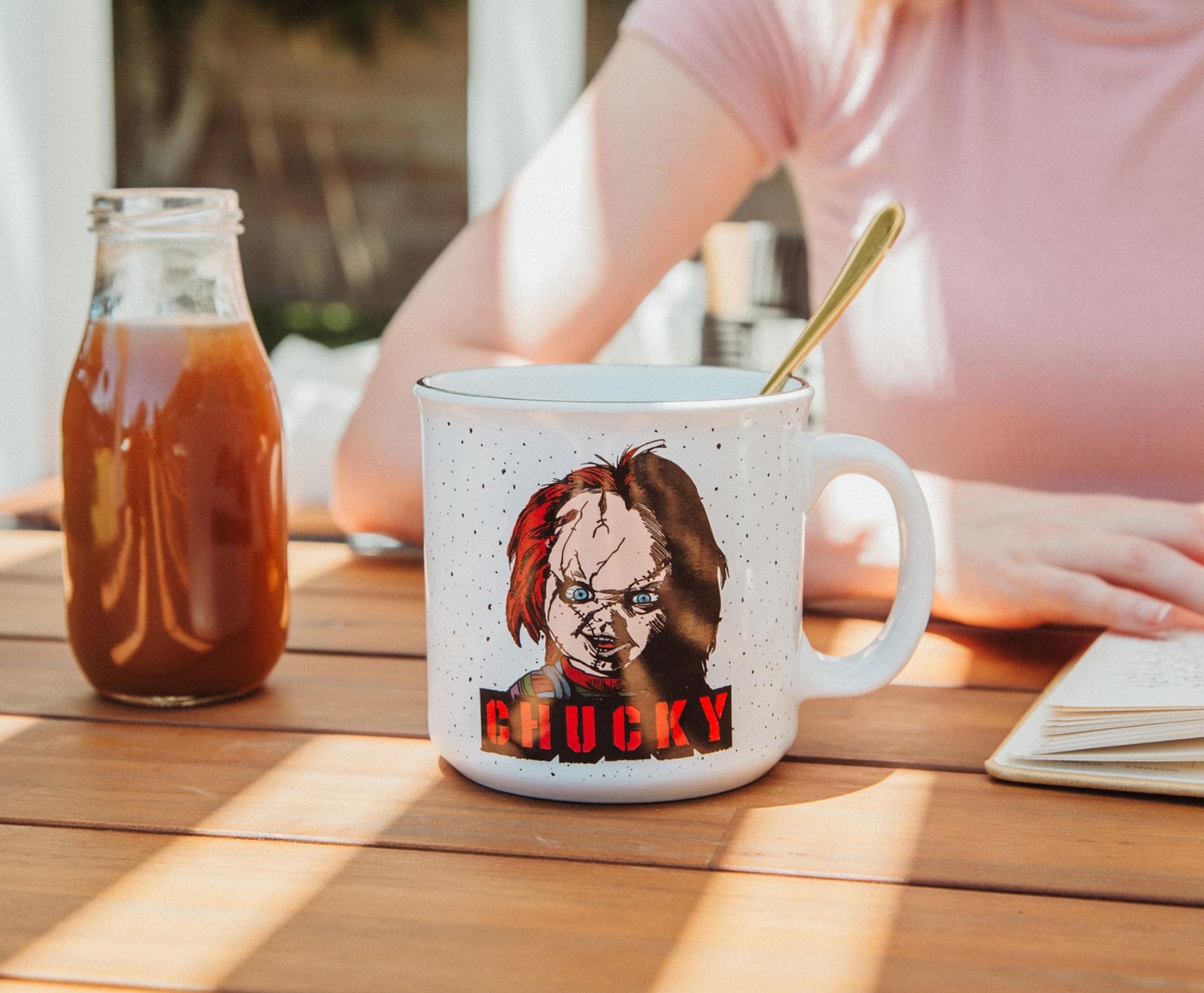 Child's Play Chucky Ceramic Camper Mug | Holds 20 Ounces
CHUCKY DID IT: Not all toys should be played with. Now it can be playtime anytime with this exclusive camper mug from the cult classic Child's Play. The perfect drinkware for those with a taste for terror.
IT'S TIME TO PLAY: When no one will play with you, there's always your pal Chucky to keep you company. This speckled camper mug features the stitched-up sinister doll and his name in blood-red lettering.
SATISFY THAT KILLER THRIST: Holds approximately 20 ounces of your preferred hot or cold beverage, including all your bloody favorites. Count on Chucky to be your friend 'til the end as you drink every last drop.
QUALITY SO GOOD IT'S SCARY: You'll always feel like one of the Good Guys with this BPA-free ceramic mug that'll get you through all the mayhem. Easy to maintain, it's suitable for both microwave and dishwasher.
OFFICIAL CHILD'S PLAY COLLECTIBLE: Scare up some good times with this officially licensed camper mug featuring the little terror known as Chucky from Child's Play. Just the thing for taking a stab at your thirst.
HI, I'M CHUCKY. WANNA PLAY?
You'll always have a Good Guy at your side when you've got this exclusive camper mug from Child's Play in your hand.
Bring home that Good Guy doll you always wanted. While we can't promise that Chucky will behave himself, we can vouch for this coffee mug's killer aesthetic. Bruised and battered, a portrait of the sinister doll is pictured with a homicidal grin on his face. Just to remind you who is the boss of playtime, the maniacal speckled design features "Chucky" scrolled out in crimson red.
HE WANTS YOU FOR A NEW BEST FRIEND
You'll need to be constantly on your toes with the knife-wielding Chucky on the loose. Stay alert with a fresh warm brew out of this BPA-free ceramic mug that will give you the edge you need against Chucky. Your best bud will make sure you always have a friend to play with...for better or worse.
Pour yourself something dreadful with this officially licensed drinkware inspired by Child's Play.
CARE INSTRUCTIONS
Easy care
Top-rack dishwasher safe
Microwave safe