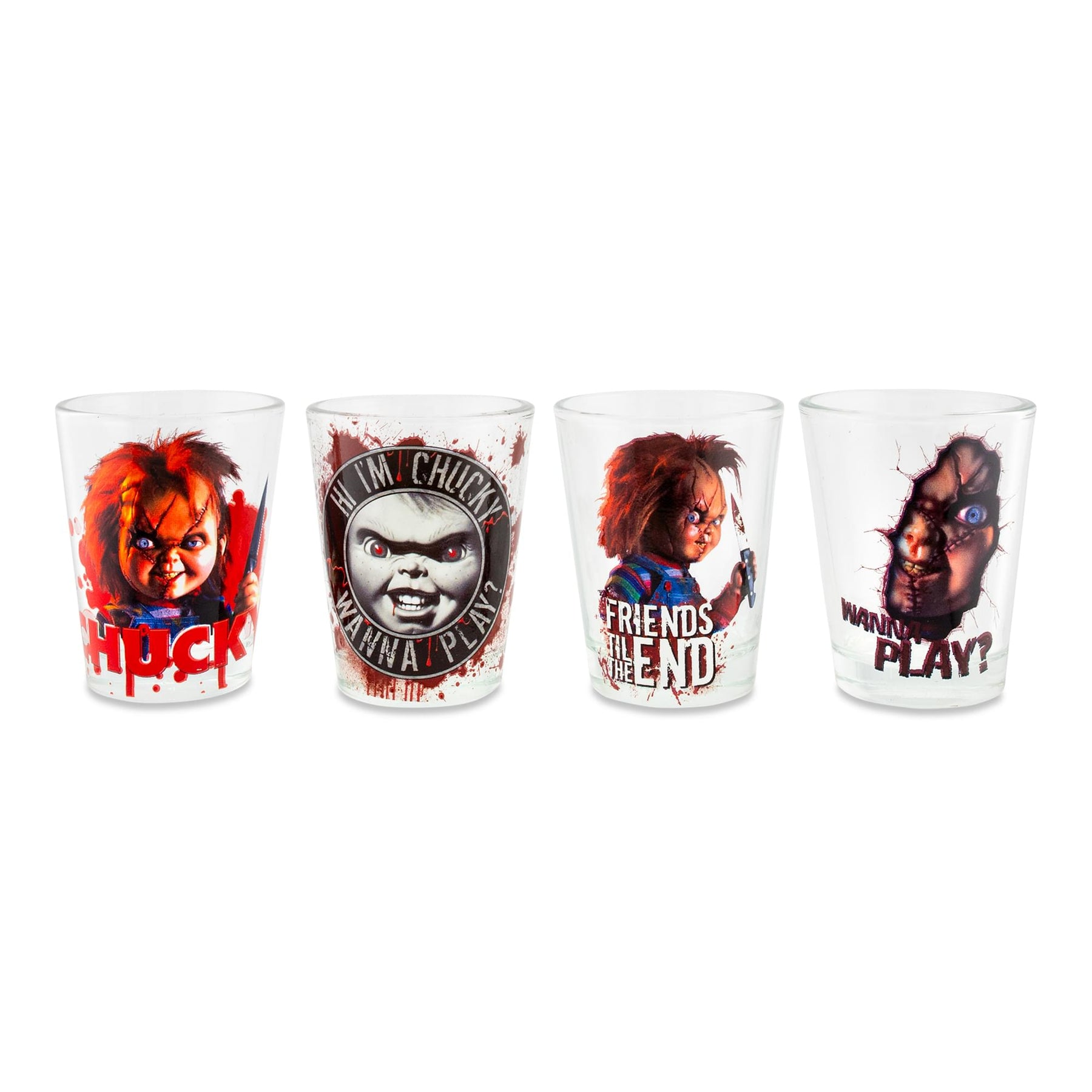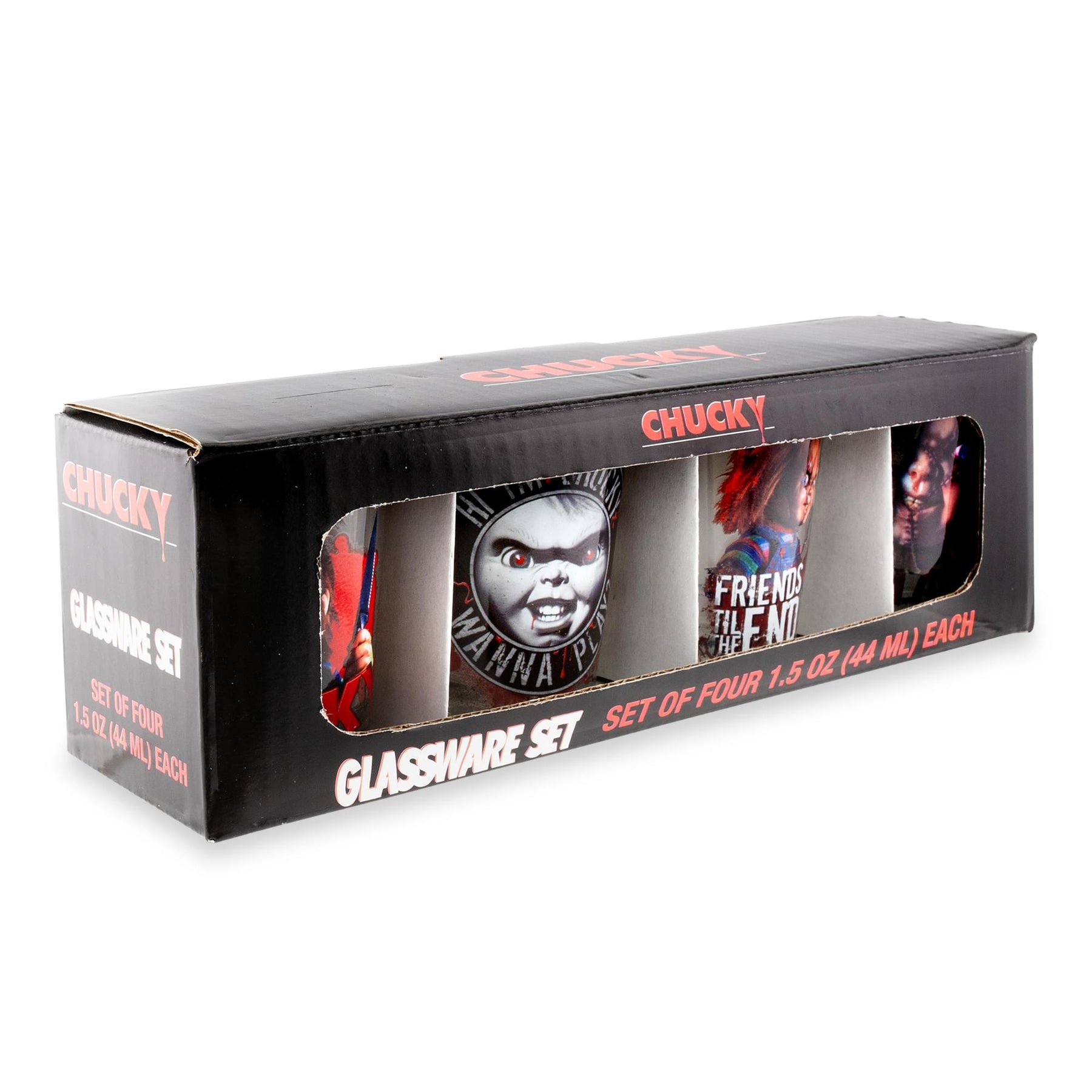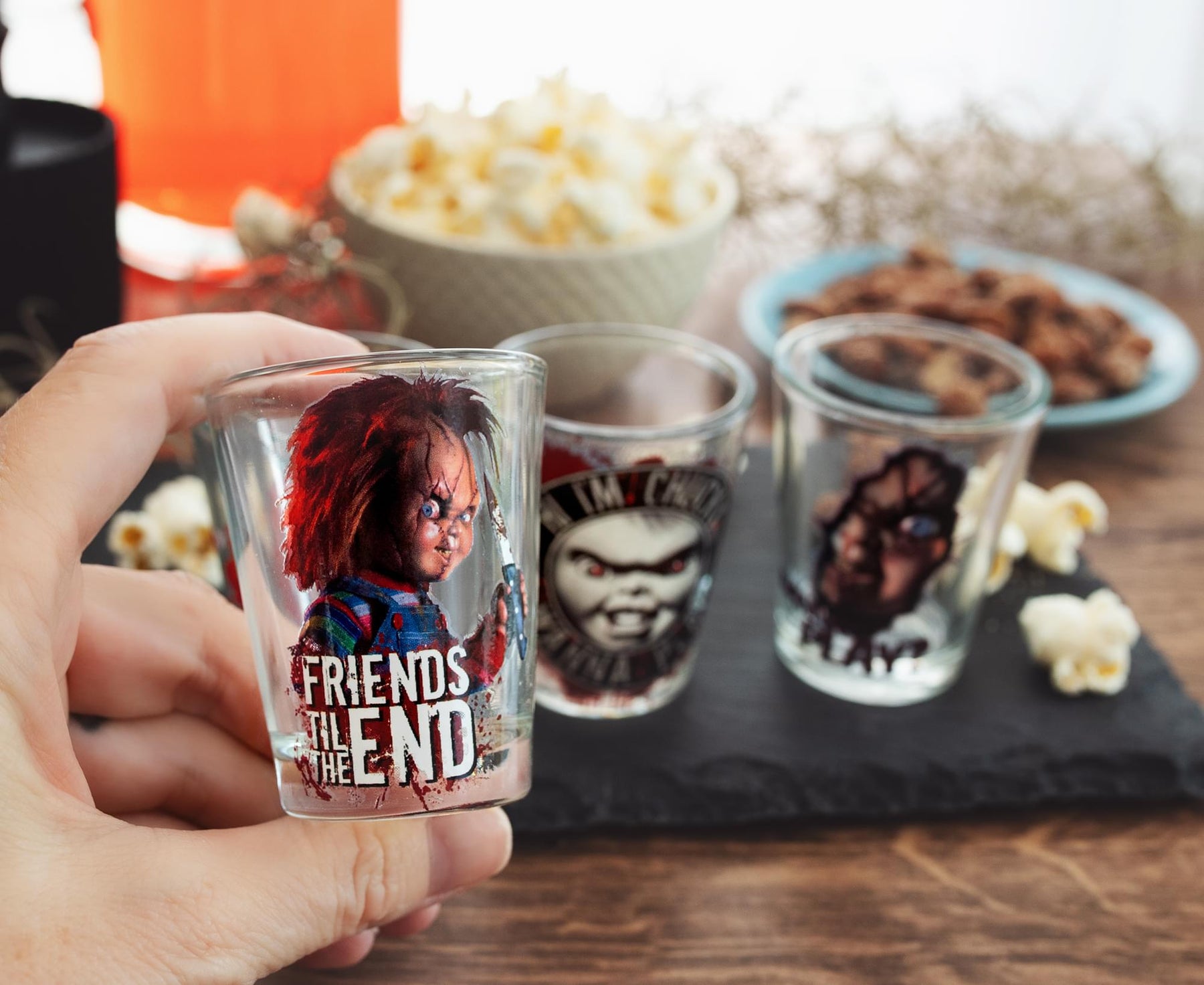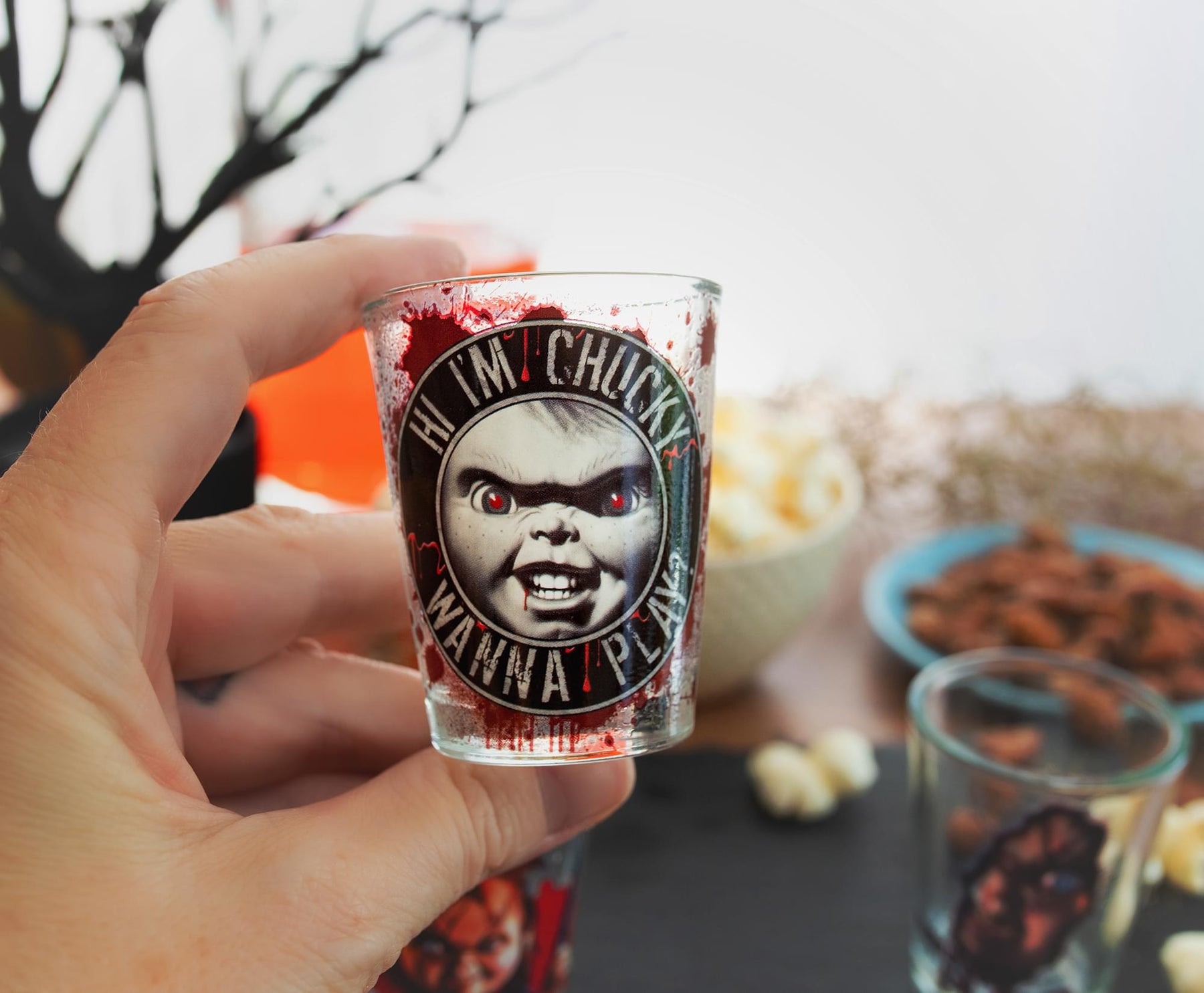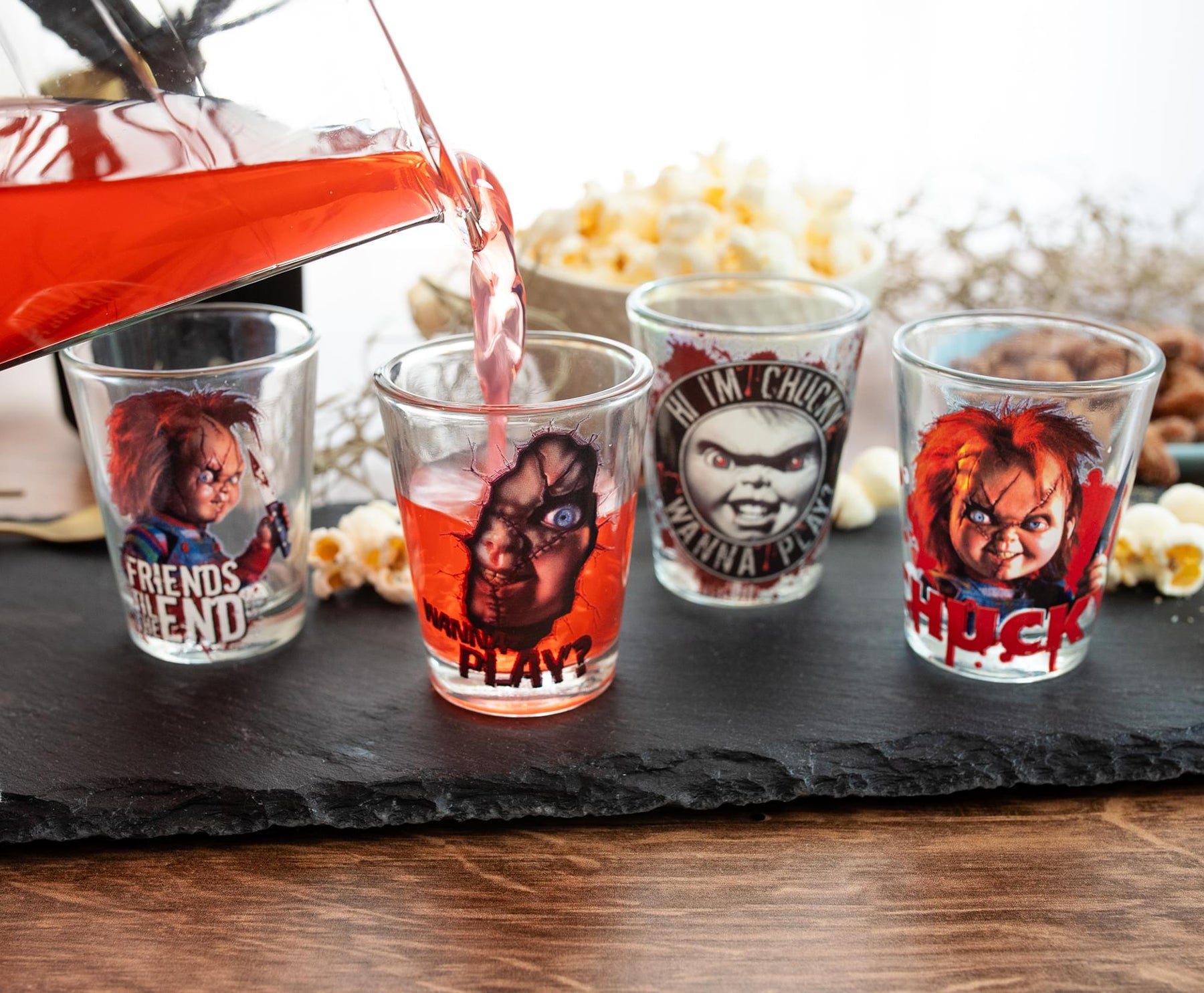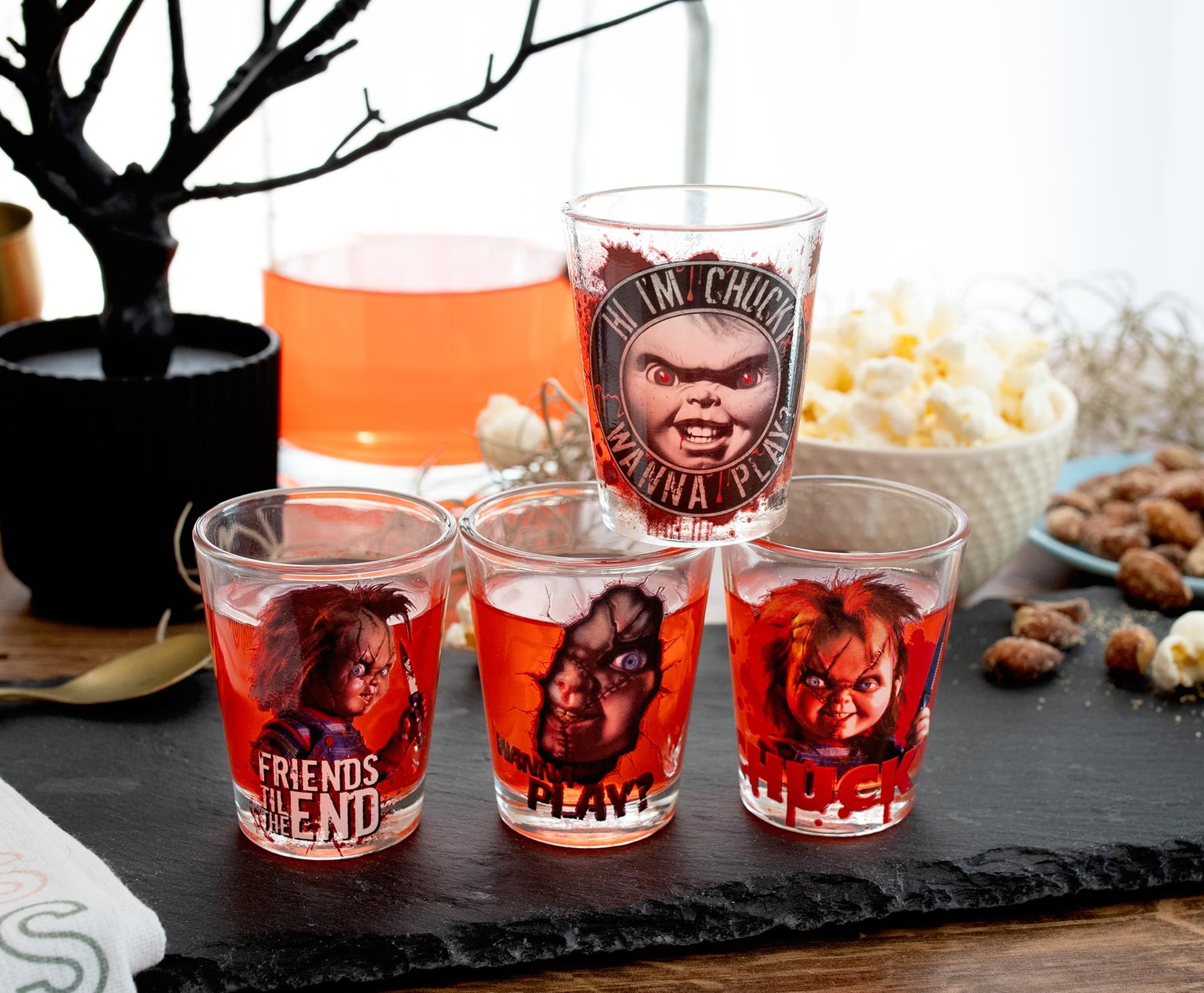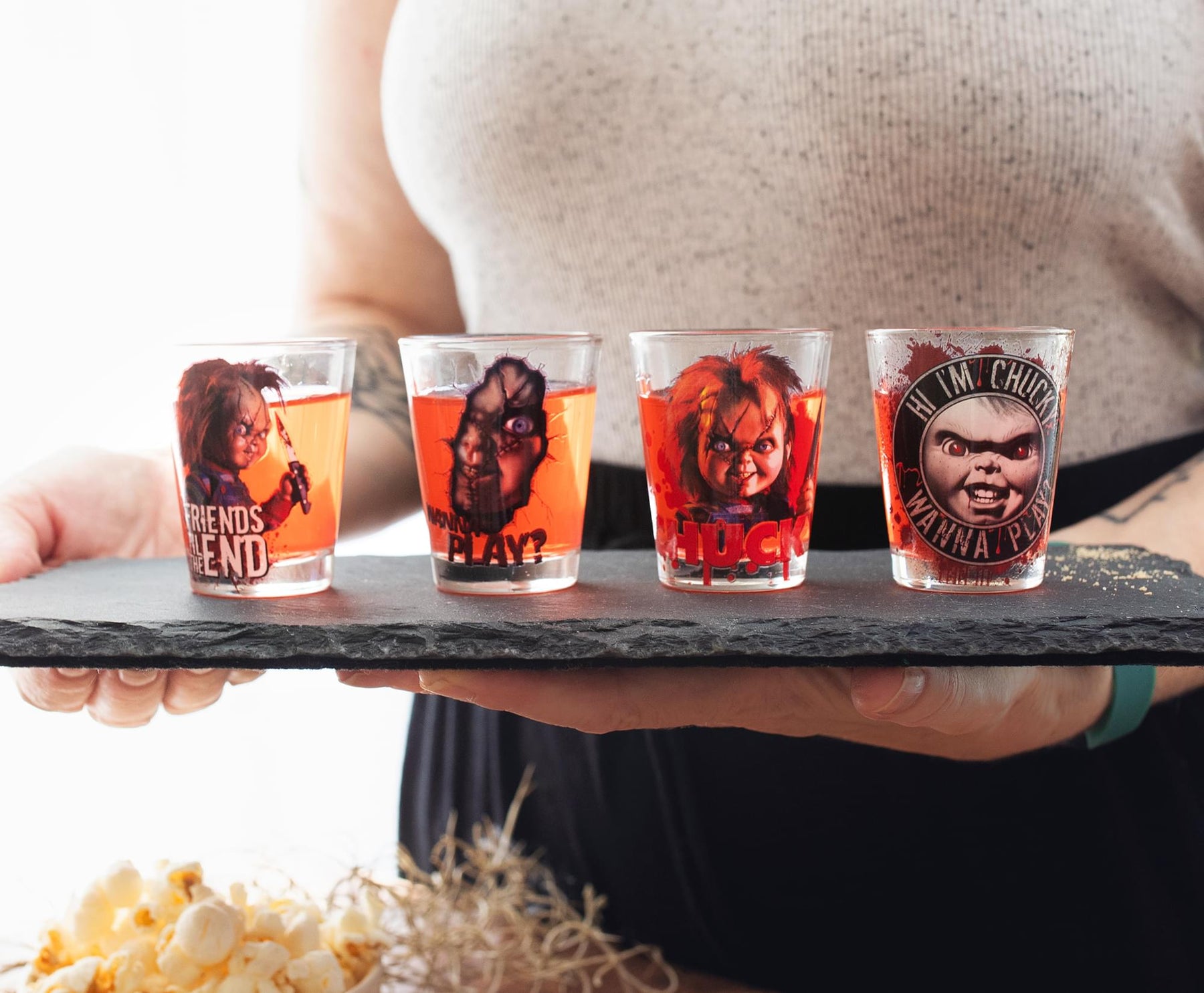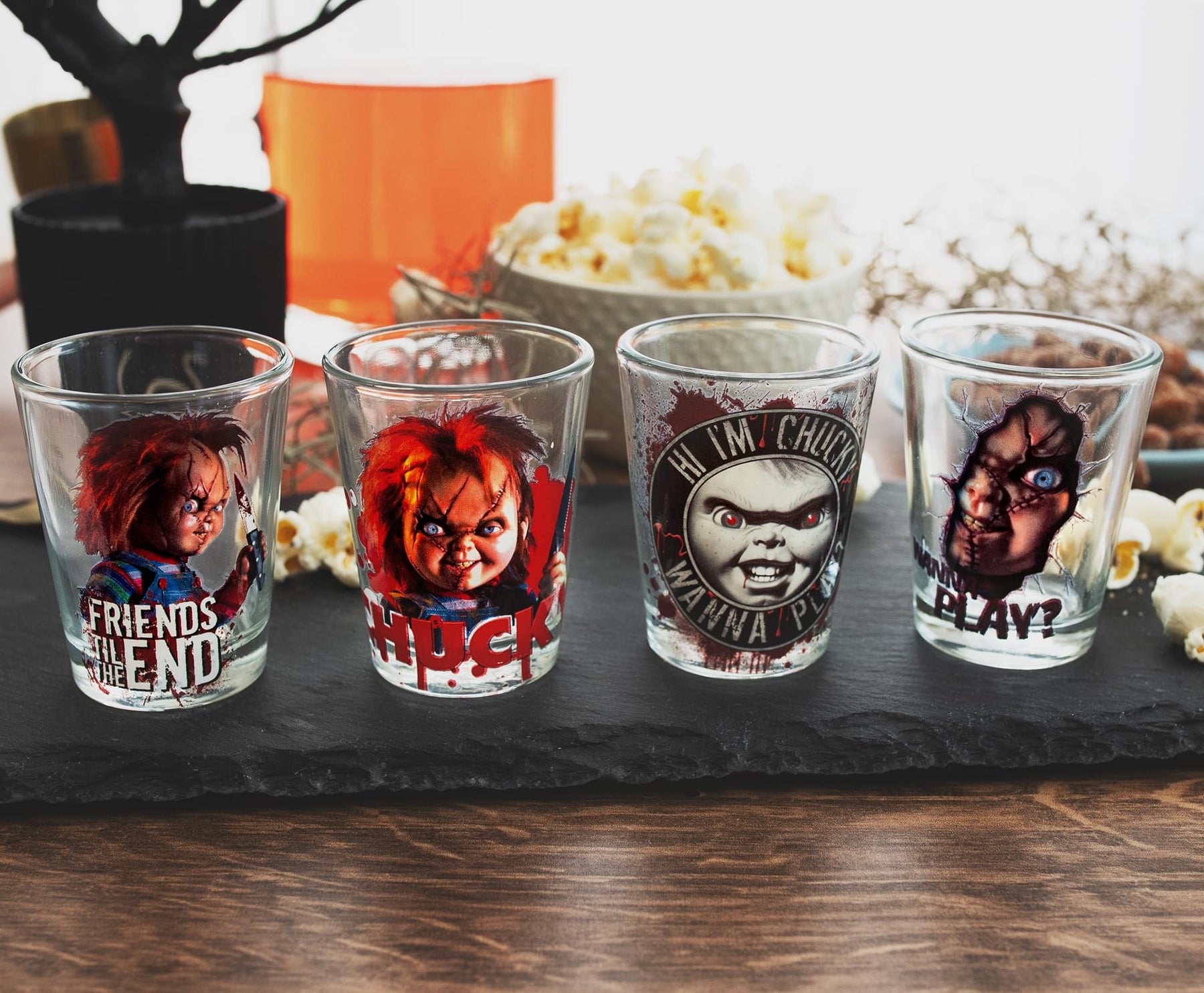 Child's Play Chucky 2-Ounce Mini Shot Glasses | Set of 4
A LITTLE TASTE OF TERROR: Take a stab at throwing your own gathering with this exclusive mini shot glass set. Everyone's favorite killer doll, Chucky from Child's Play is looking for a new best friend to toast.
PLAYTIME'S NOT OVER: With the grinning visage of Chucky staring from each shot glass, you'll always have a conversation piece for any eerie occasion. The bloodied images of the Good Guys doll feature quotes or the character's name.
SUITABLY SPOOKY SIPS: When your Good Guys doll turns out to not be so good, calm your nerves with a drink. Each shot glass holds approximately 2 ounces of your spine-chilling favorites, ensuring a thrilling toast every time.
SCARY GOOD QUALITY: Even nightmares need to be practical. This solid, BPA-free glassware set is built to last through all the horrors of playtime gone wrong. Easy to maintain, it's top-rack dishwasher safe. Not suitable for microwave.
OFFICIAL CHILD'S PLAY COLLECTIBLE: Every sip will always accompanied by a little scare with this officially licensed four-piece glassware set from Child's Play. Remember, you're never too old for a good fright.
WE'RE FRIENDS TO THE END, REMEMBER?
Wanna play? Bring some thrills to your next gathering with this exclusive mini shot glass set from Child's Play.
One of the most iconic horror characters of all time, each shot glass depicts the infamous killer doll, Chucky, promising a chilling reminder of his relentless spirit with every sip. The menacing look in Chucky's eyes, his fiery red hair, and his trademark stitching are captured in vivid detail. The bloody graphics set the scene for a heart-pounding horror movie marathon or a killer Halloween party.
AIN'T NO BUDDY LIKE YOU
Scare up some good times with friends over a round of drinks, something to take the edge off when your nerves are getting the best of you. Now it can be playtime anytime when you raise a toast to your buddy Chucky. He'll be back... He always comes back.
You'll always have a Good Guy at your side with this officially licensed glassware set inspired by the horror cult classic Child's Play.
CARE INSTRUCTIONS
Easy care
Top-rack dishwasher safe
Not microwave safe