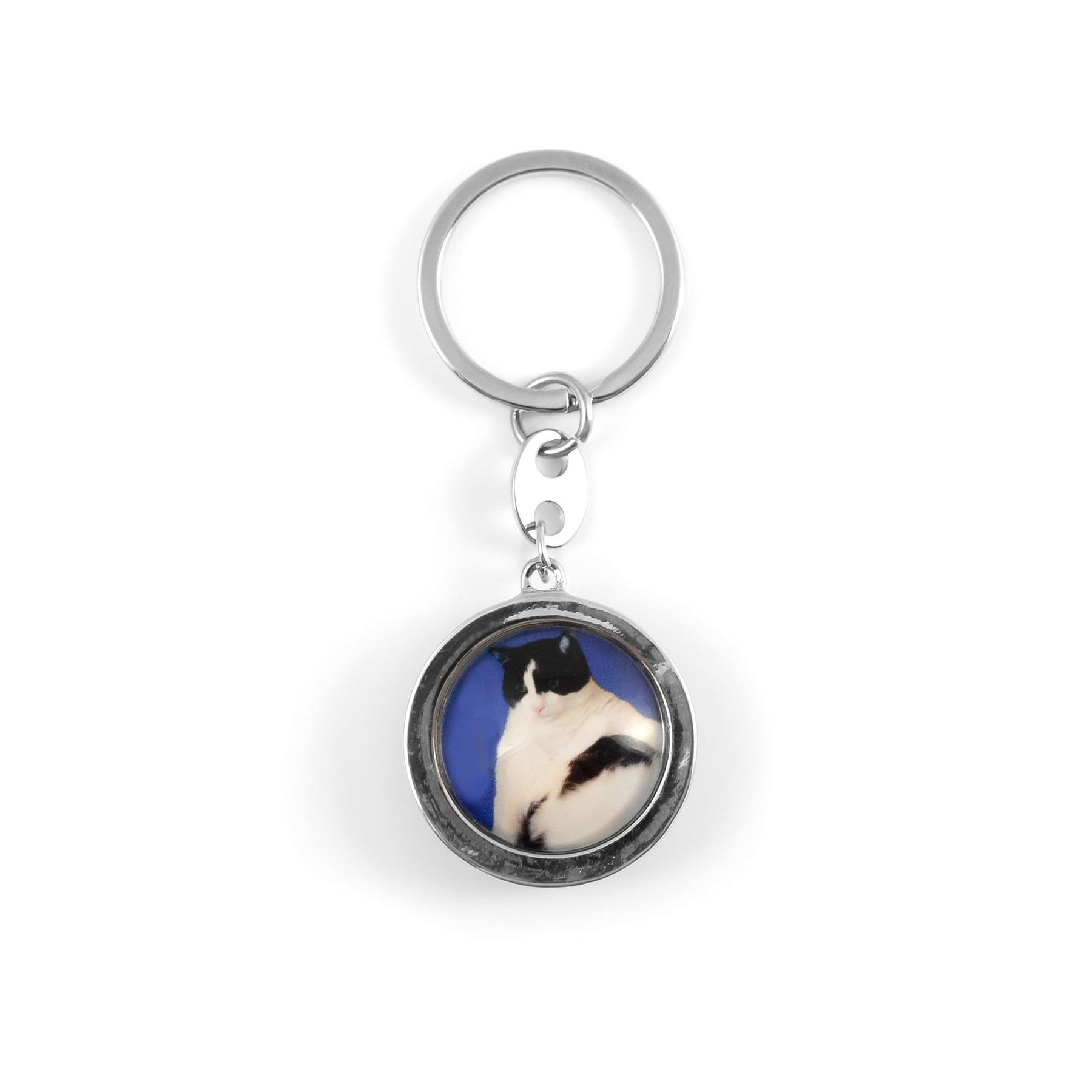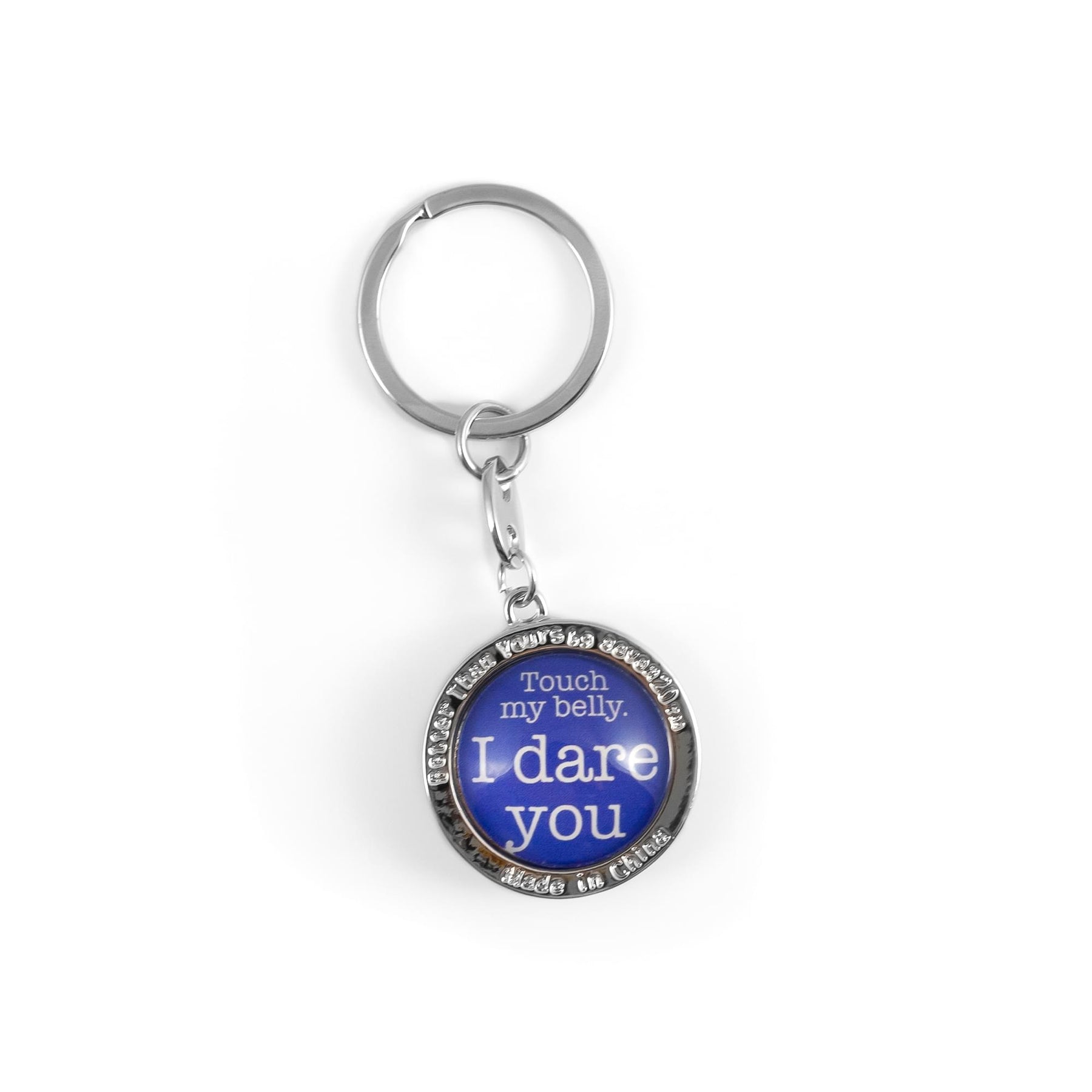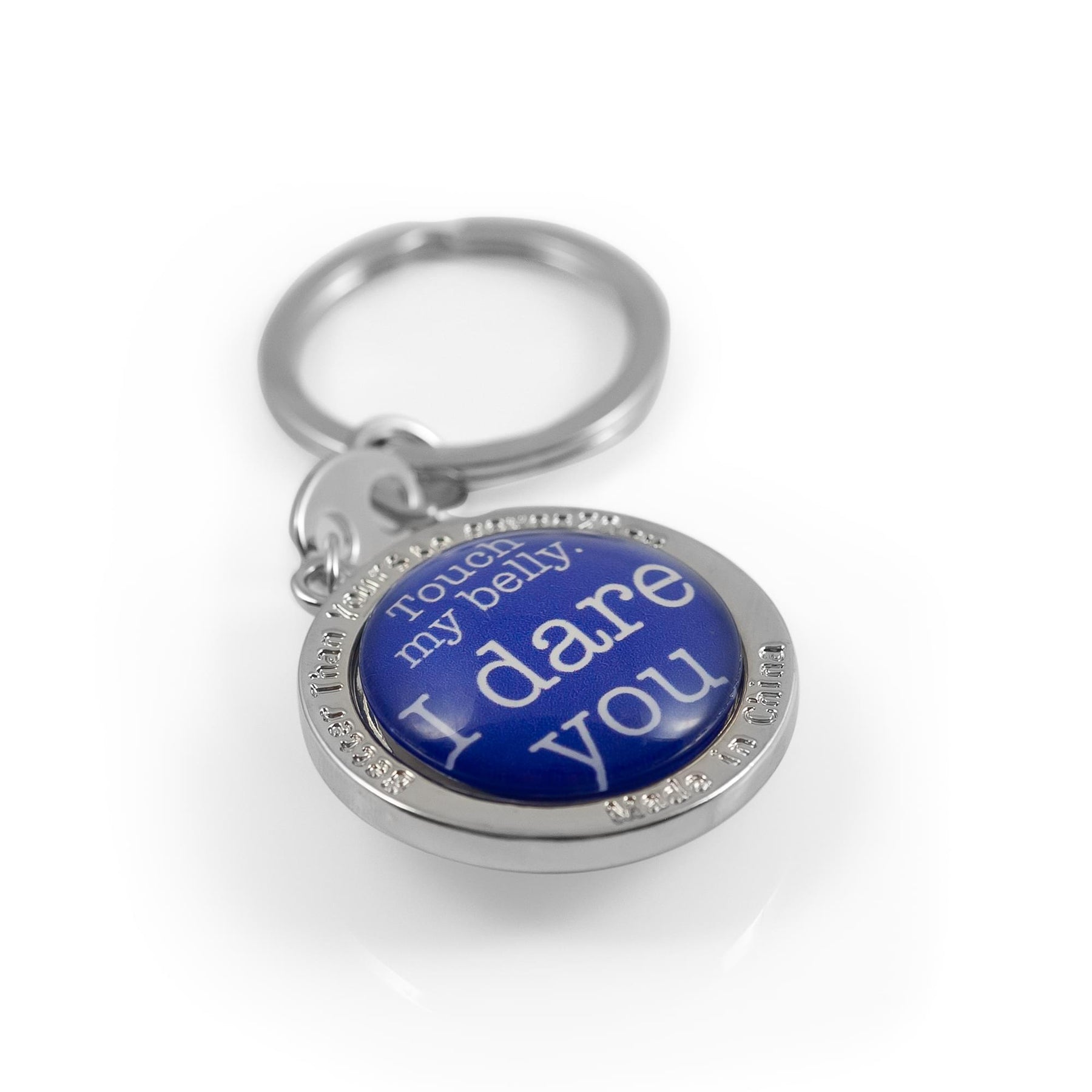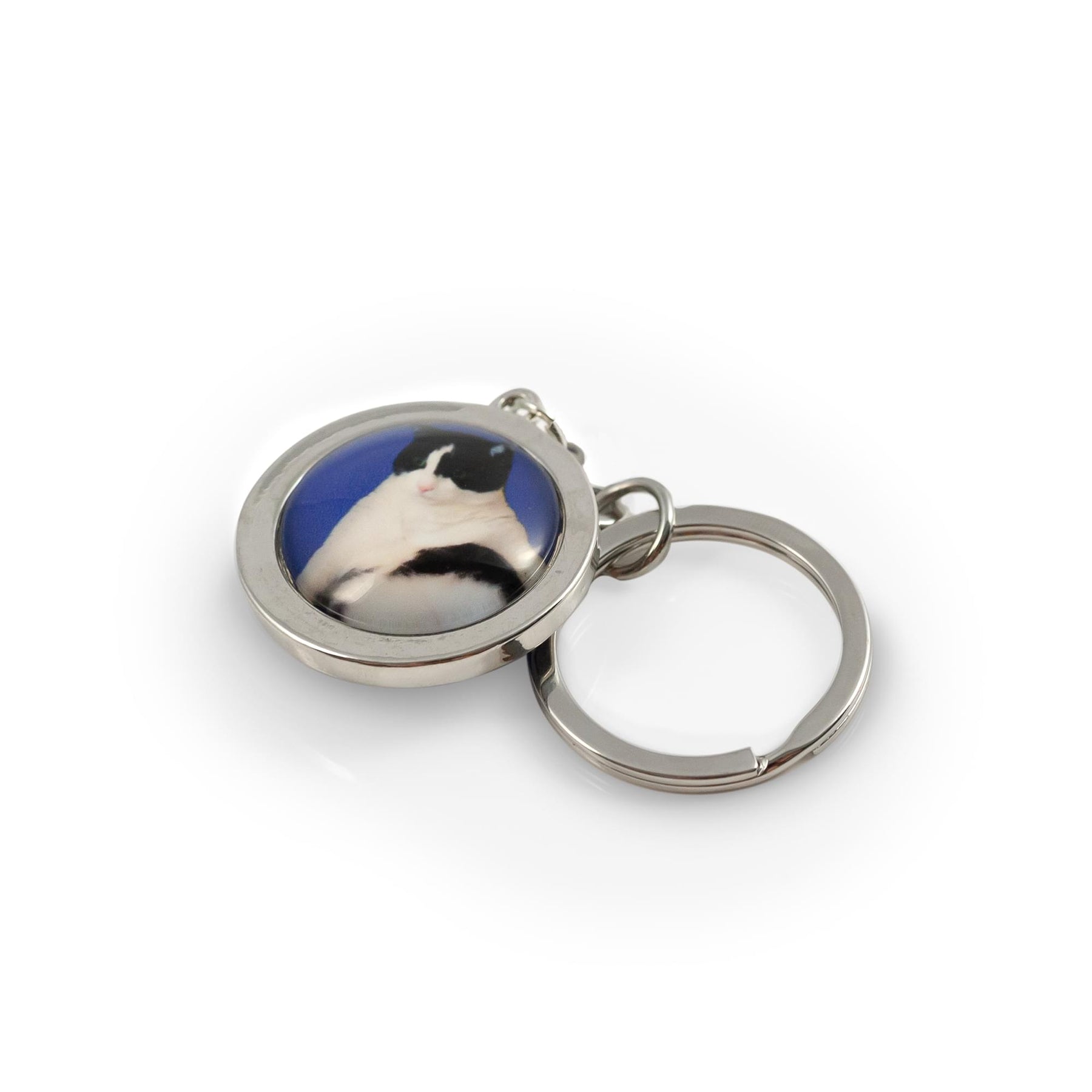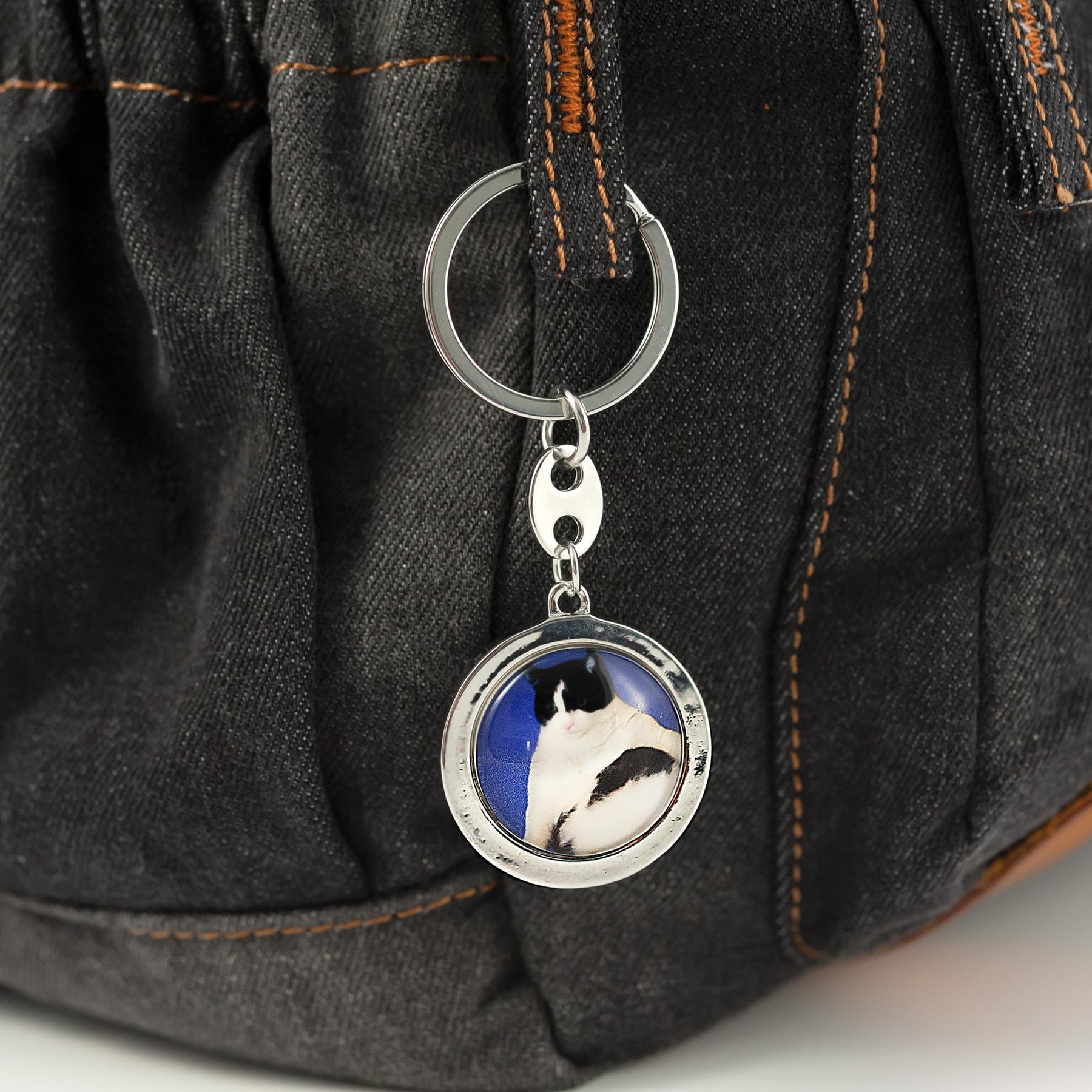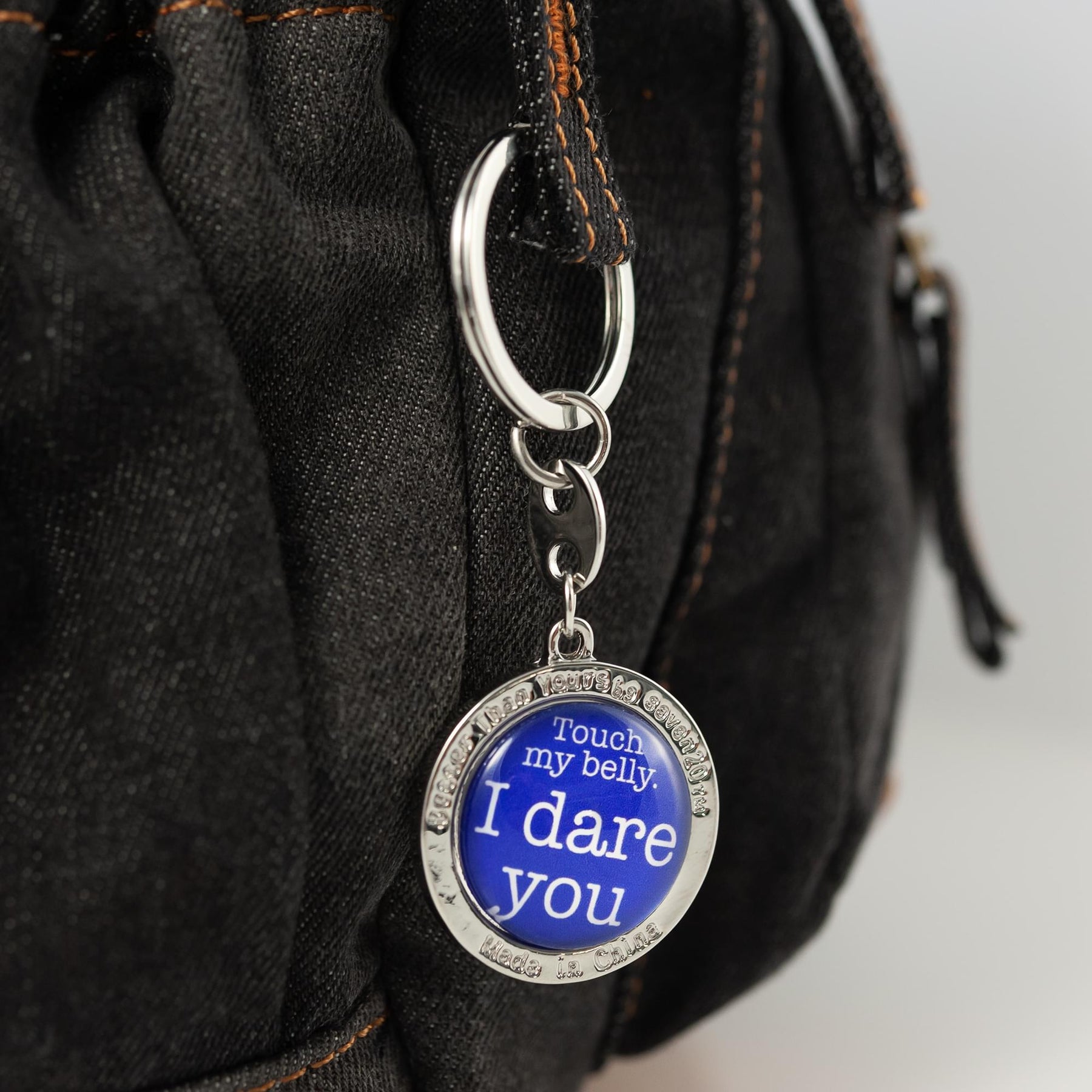 Cat Key Ring Accessory | Multi-Purpose Key Chain | Perfect For Cat Lovers
TAKE YOUR LOVE FOR CATS EVERYWHERE: It seems like the world can't get enough of these furry little felines. From memes to celebrities like Grumpy Cat and now to this Key Chain, cats are everywhere! Join the obsession with this cat key ring on your keys!
AN ENTICING CAT: It's tempting to pet a cat's belly however this kitty, although tempting, comes with a warning! "Touch my belly. I dare you" is written on the back of this charm threatening those who attempt to pet this cute kitty!
CRAFTED FROM KITTY-PROOF METAL: Durable and long-lasting, this cat key charm is built to last! Enjoy this charm attached to your keys for years to come and flaunt your obsession for these furry little friends!
CUTE CHARM FOR KITTIES: Not only does this key chain look great on your keys, but you can get a matching one for your pet's collar! Attach this charm to their collar and let everyone know how risky it might be to pet your kitty.
SHARE YOUR KITTY PRIDE: Perfect for cat lovers and especially crazy cat ladies, this charm is too good to keep secret! Grab one for yourself and more for your friends, family, and their pets!
A CUTE CHARM TO CELEBRATE CATS
Crafted from a quality metal, this key chain is designed for anyone who has a feline obsession! Cat's are cute, funny, and downright adorable! They deserve to be celebrated and this key chain delivers! Featuring one cute kitty on one side and a "Touch my belly. I dare you" saying on the other side, this charm plays off of cat's love/hate relationship with belly rubs!
NO TOUCH, ONLY PETS
Sometimes your cat wants your attention but doesn't want your physical touches. Failure to heed your cat's warning could result in scratched up hands. This charm is great for warning friends and family just how feisty your little fur friend can be! Attach this charm to your cat's collar and send the message to all that scratches are imminent! This little key chain is the perfect addition to anyone's cat collection. Be sure to grab one too many today!