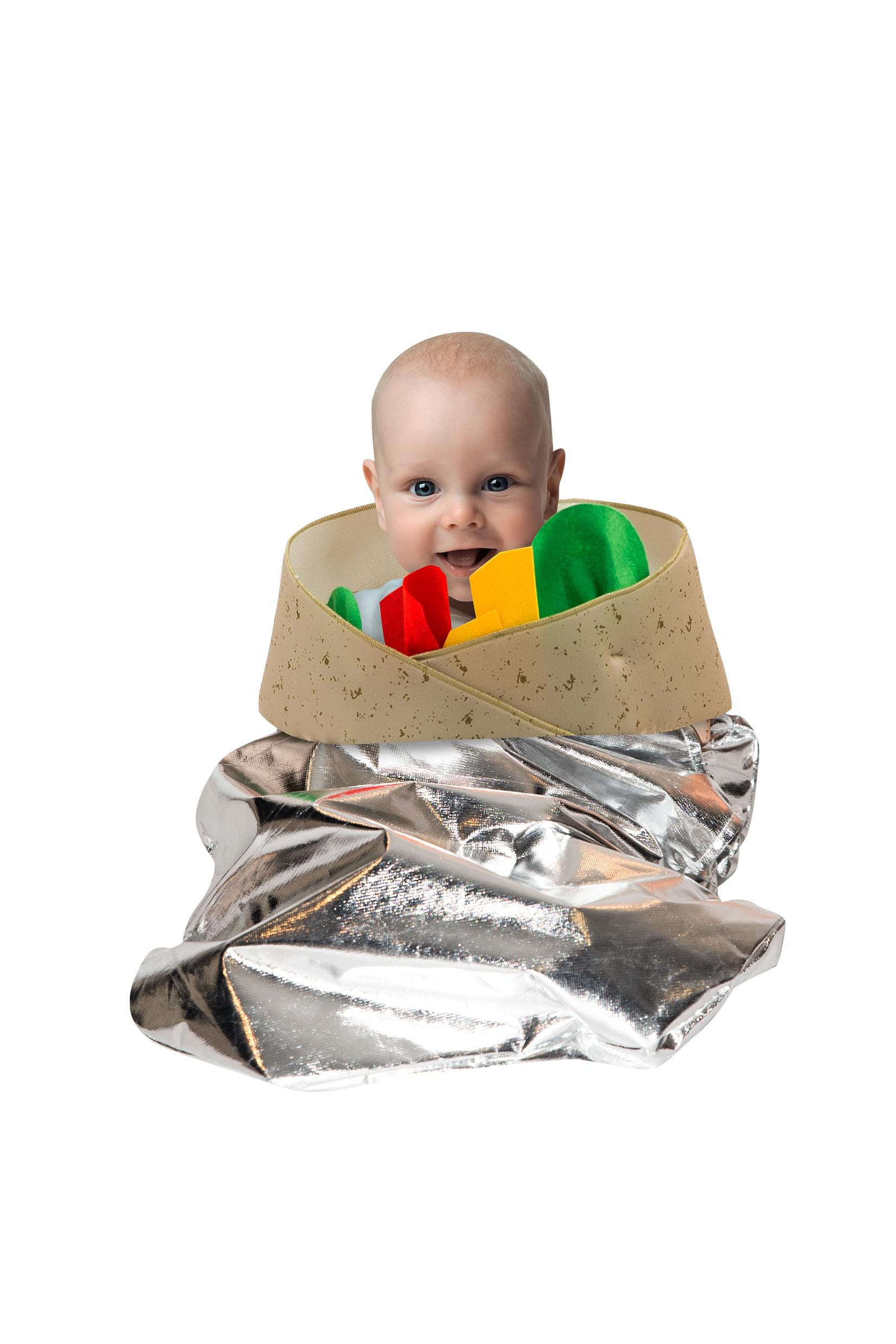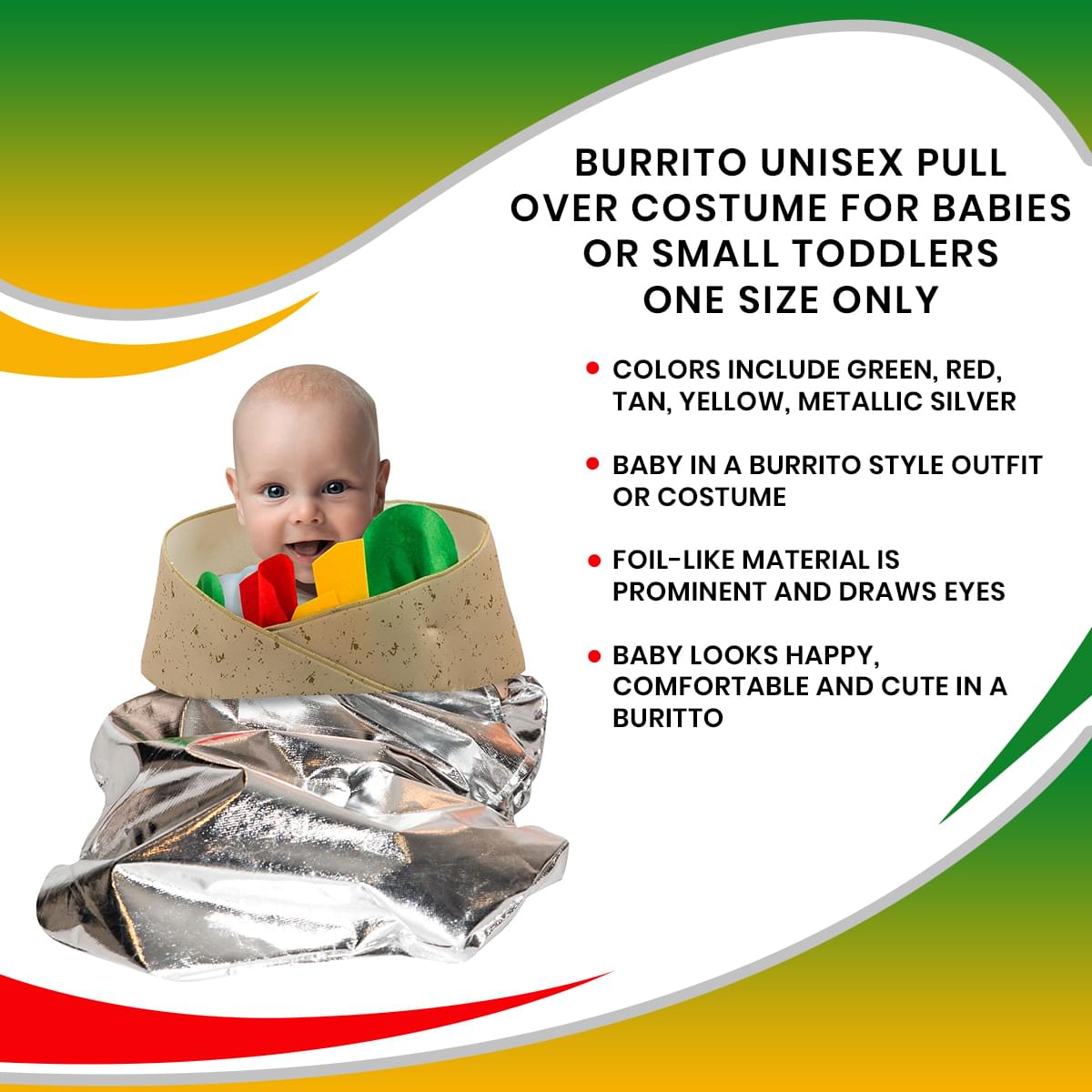 Burrito Unisex Pull Over Costume For Babies or Small Toddlers One Size Only
PLAYING WITH FOOD? WHAT ABOUT WEARING IT: Easy pull over taco costume that will make your baby giggle. Your baby will look like a Chipotle burrito in this tortilla costume
QUALITY FABRIC AND MATERIAL: This fun infant costume is made with 100% polyester. Cozy, not itchy, taco costume to insure your little one is trendy and comfy. Speicific demension of costume: 15.3 x 0.9 x 12 inches
UNIQUE AND DETAILED: A tunic style costume that looks just like a burrito or taco, so detailed it even has the "foil" that typically comes with a restaurant burrito!
FOR SPECIAL EVENTS OR LEISURE: This infant tootsie roll costume is ideal for Halloween celebrations, dress up day-care events, or just to use as a burrito blanket to stay warm!
PURCHASED FOR YOUR BABY AND ENDS UP BEING SCARED OF BURRITOS? Hopefully not... but no problem! Return for a full refund.
This unisex one size baby costume was designed by Orion Costumes, known for their variety of clever costumes for customers of all ages.  There is always something for everyone at Orion Costumes, beginning with the smallest of characters. This infant burrito costume is a baby pull over with a guarantee to keep your little one wrapped up in good food and good humor.  Since small babies love to be swaddled and are sometimes compared to baby burritos, this costume can serve to be a witty play on words. It is sure to keep your little one comfy and warm in a burrito wrapper. There is no need to guess the size as this costume is "one size" and can easily pull over clothing, with no pull over the head annoyance, making it easy to dress appropriately for weather. You also won't have to worry about diaper changes as it easily pulls off and can serve as a pull toy for baby.  The fun is not over when baby no longer fits into the toy costume. As baby continues to grow, the costume size is perfect for a baby toy or kid's dress up burrito costume. Toynk Toy does not disappoint with this youth taco costume theme. Purchase one for your littlest burrito baby.