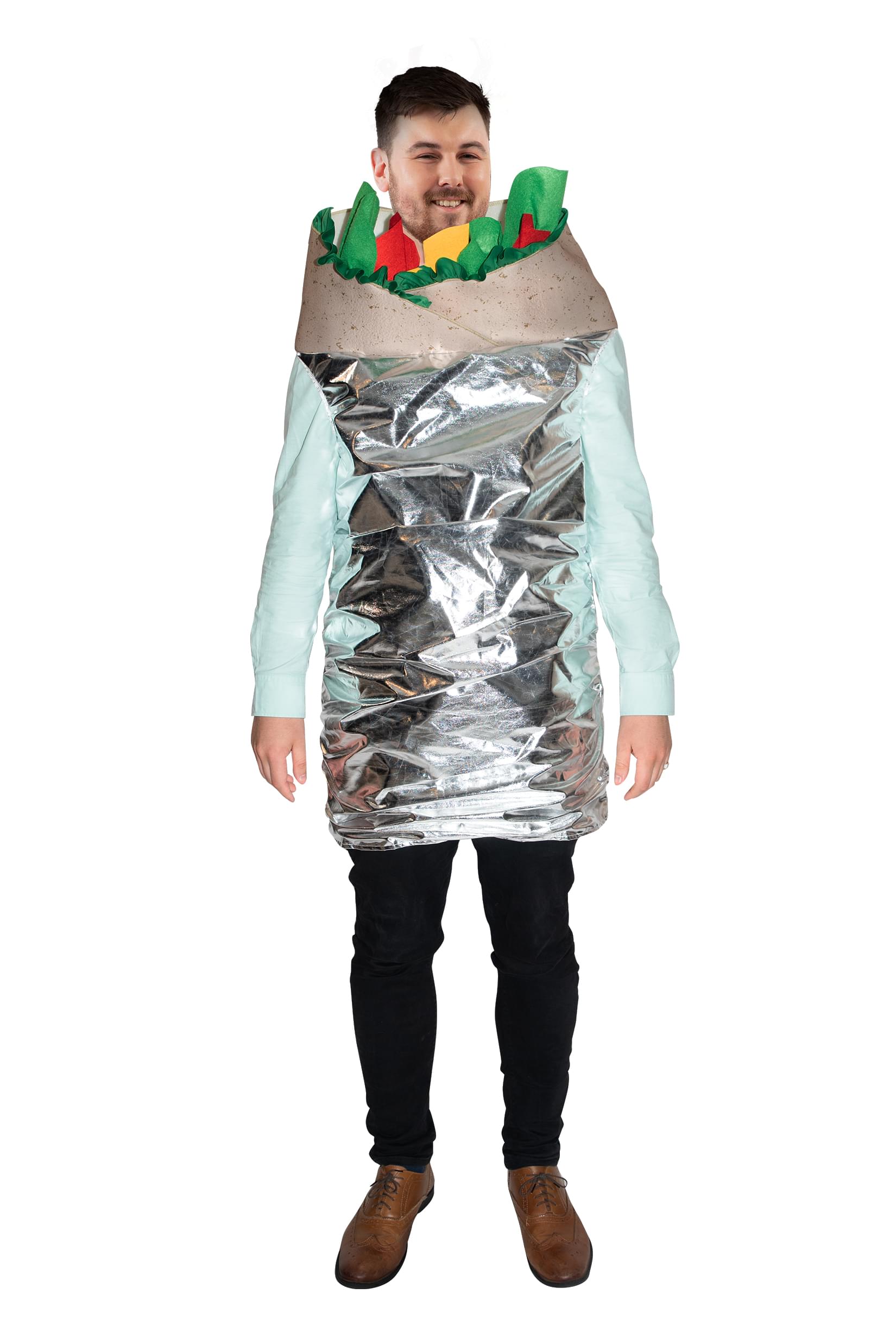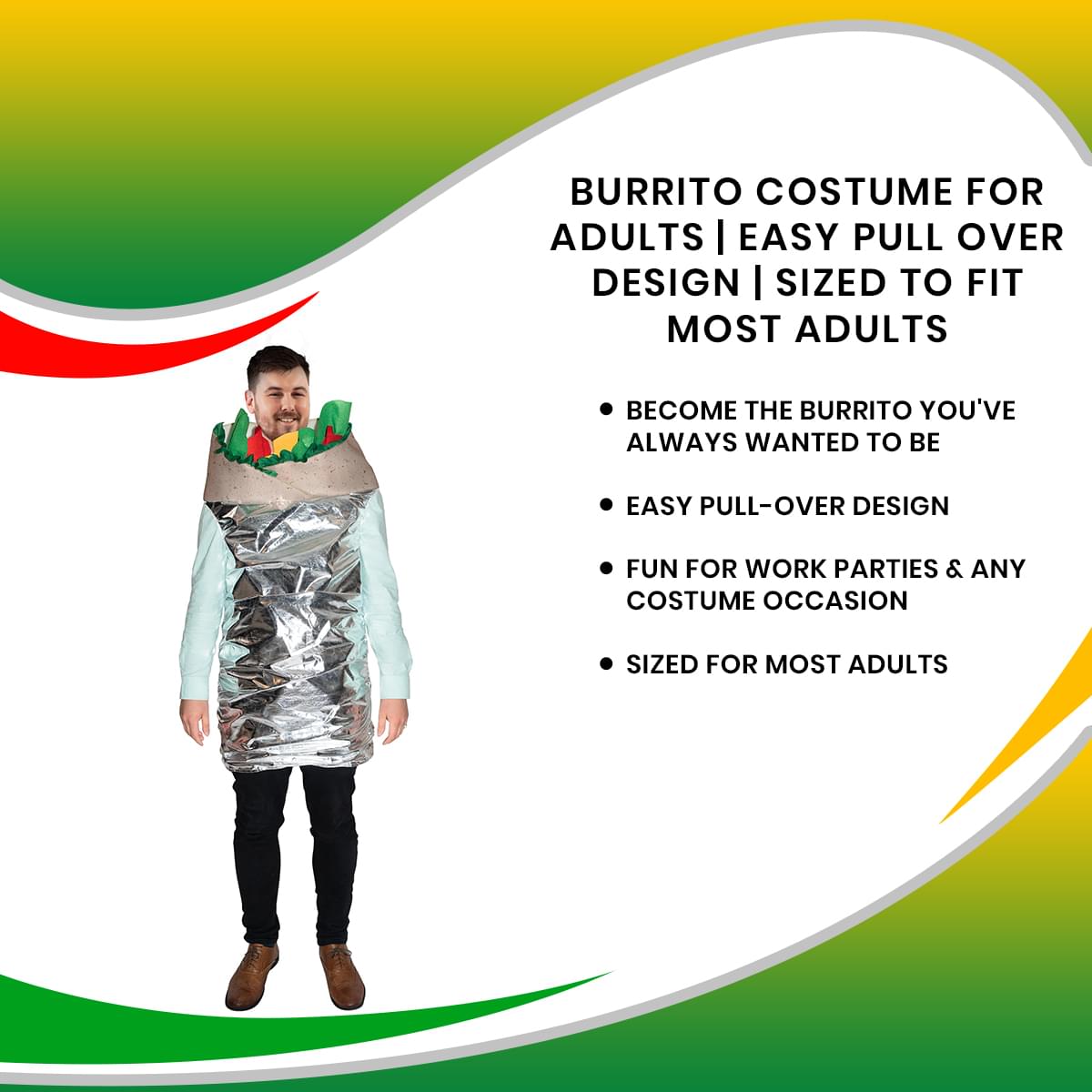 Burrito Costume For Adults | Easy Pull Over Design | Sized To Fit Most Adults
BECOME THE BURRITO: Wrapped in foil and stuffed with all the right stuff, this burrito costume is perfect for any young burrito fanatic! With an easy pull-over design, you can quickly become a burrito for any occasion!
LOADED WITH YOUR FAVORITES: Featuring a shiny foil wrap, this burrito is composed of a tortilla, cheese, tomatoes, and lettuce! The only missing ingredient is you! Grab this burrito and get ready to become the talk of any party!
QUALITY COSTUME MATERIAL: Crafted from expert burrito makers, this costume is designed from 100% polyester materials. Keep your burrito suit hot and fresh by hand washing only. This will keep your foil nice and shiny!
SIZED FOR MOST ADULTS: With two arm holes and a spot for the head, this pullover burrito suit is the perfect size for most adults! Enjoy your Halloween parties and more with one of the spiciest costumes around!
SPICE UP YOUR COSTUME PARTY: Burritos are the go-to menu item because they have a little of everything! The same goes for this costume! This burrito is simple to use and offers hours of fun! Become the burrito today with this fun and unique costume!
GET A TASTE OF A GREAT COSTUME
Hola amigo! Get ready for a flavor-packed costume! This burrito suit is designed to help you look and feel just like your favorite dinner choice! The burrito suit is stuffed with tomatoes, lettuce, and cheese all wrapped up in a tortilla and prepared in a foil wrap! The only missing ingredient is you! With the easy pull-over design, this burrito is an easy to wear costume that that instantly transforms you into a festive holiday meal! Show off your wild side and prepare for an epic fiesta with this amazing burrito costume!
PERFECT FOR SOUTHWEST COSTUME THEMES
Whether you have a craving for burritos that can never be satisfied or you're looking for that unique costume to make others smile this season, this burrito costume is the perfect choice for you! Becoming the burrito allows you to easily match any party themes like food, southwest, Mexican, Baja, and much more! Enjoy hours of fun and entertainment with your friends, guests, work, and more! This burrito costume is sized for most adults and will simply slide on over the top. There are no complicated parts or extra pieces involved meaning your costume transformation will be quick and easy! Grab your costume today and enjoy your new life as a burrito! (Beans & rice not included.)