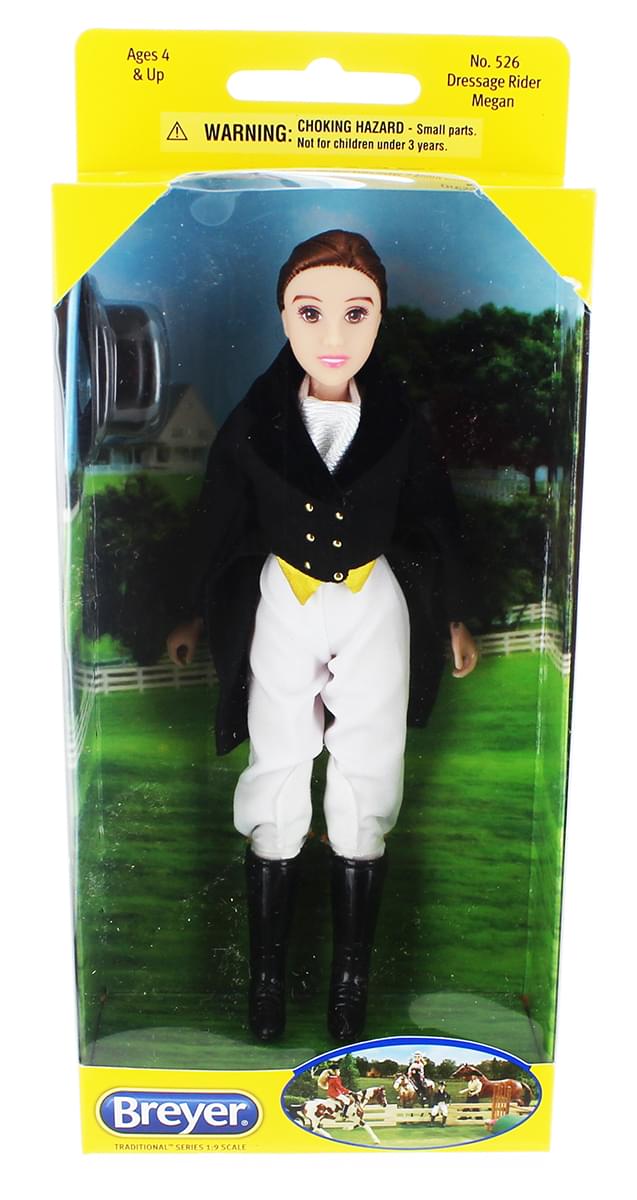 Breyer Traditional Series Dressage Rider Megan Figure
Features Dressage Rider Megan Figure
Stands 8" tall
Megan is dressed for riding success!
Use with 1:9 scale Traditional sized Breyer model horses
Makes a great gift for any Breyer horse lover or hobbyist!
New and improved! Breyer's Traditional 8" female rider figures are now sporting newly-sculpted, contemporary faces and new hairstyles! Megan is dressed in a formal shadbelly, white show shirt and tie, top hat, white breeches and black boots. Bears U.S. Equestrian Team crest.