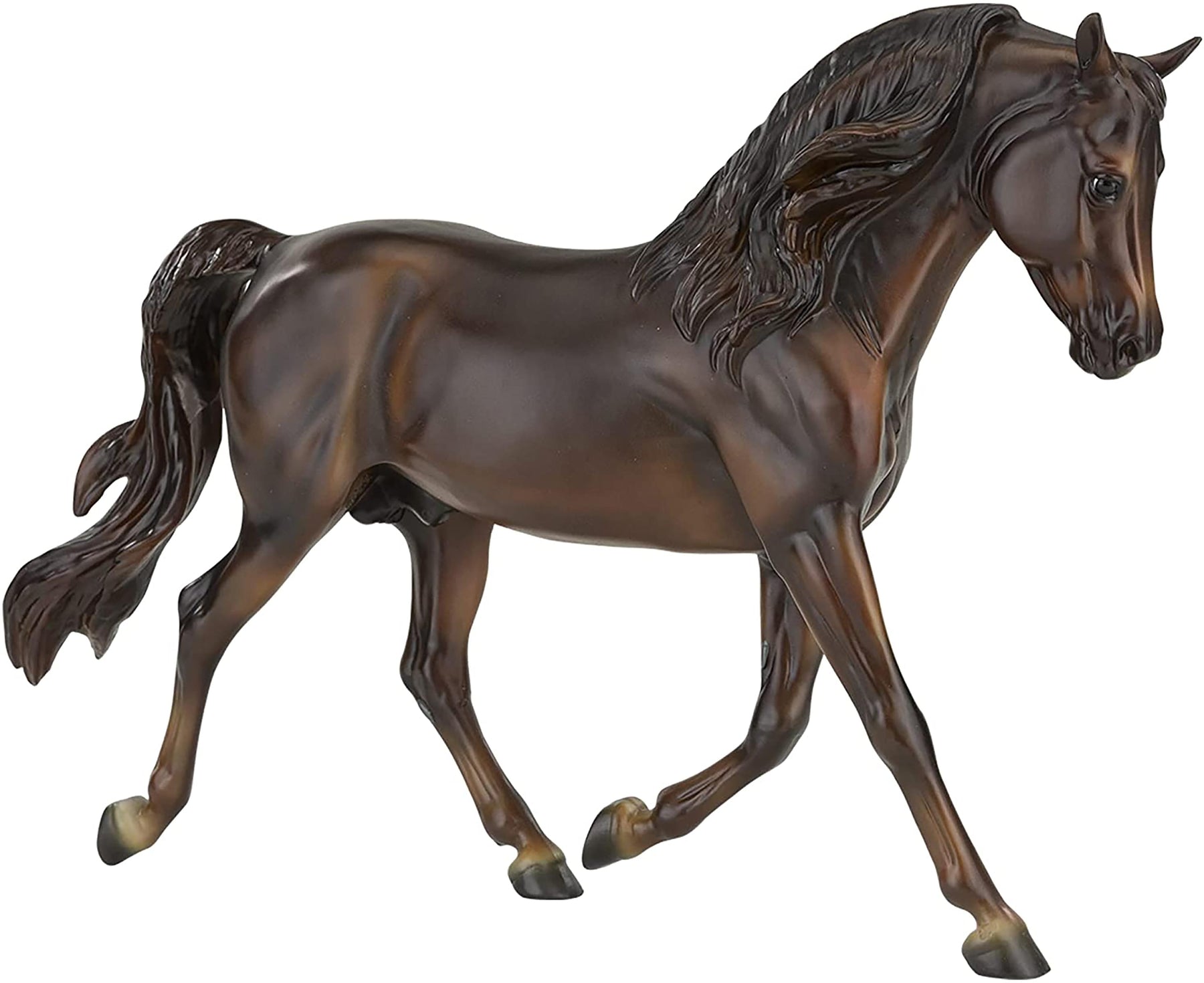 Breyer Traditional 1:9 Scale Model Horse | MorganQuest Native Sun
MORGANQUEST NATIVE SUN: Many breeders aspire to create their dream horse, researching bloodlines and conformation in hopes of finding the perfect combination. MorganQuest Native Sun, a striking dark chestnut Morgan stallion, is one of those dreams brought to life.
COLLECTIBLE SIZE: 1:9th scale Traditional model horse.
HAND CRAFTED DETAIL: Some 20 artisans work on each individual model horse, creating an exquisite hand-made collectible that is as individual as the horse that inspired it.
DISPLAY READY: Show off your model horse in or out of its attractive window box packaging!
GREAT GIFT IDEA: Purchase this model horse for your own collection or gift it to Breyer collector in your life!
Bred by Shirley & Duane Burris and their daughter Tané Schwartzman, MorganQuest Native Sun has Red Correll and old working western lineage in his blood, making it no surprise that he took to reining like a natural. He entered his first Grand National & World Championship Morgan Horse Show in 2004 and became the Snaffle Bit/Hackmore Reining World Champion. He returned in 2005 and 2006 to win the Open Reining World Championship, and the reserve in 2007 and 2014. Now retired from showing, he's already making a name for himself as a sire. His first offspring to enter the show ring, MorganQuest Red Warrior, won the 2014 Grand National's Snaffle Bit/Hackmore Reining World Champion title – just like his sire did a decade earlier. Passing on his athletic conformation, working bloodlines, and winning ways, MorganQuest Native Sun's influence will continue to shine on the reining arena.