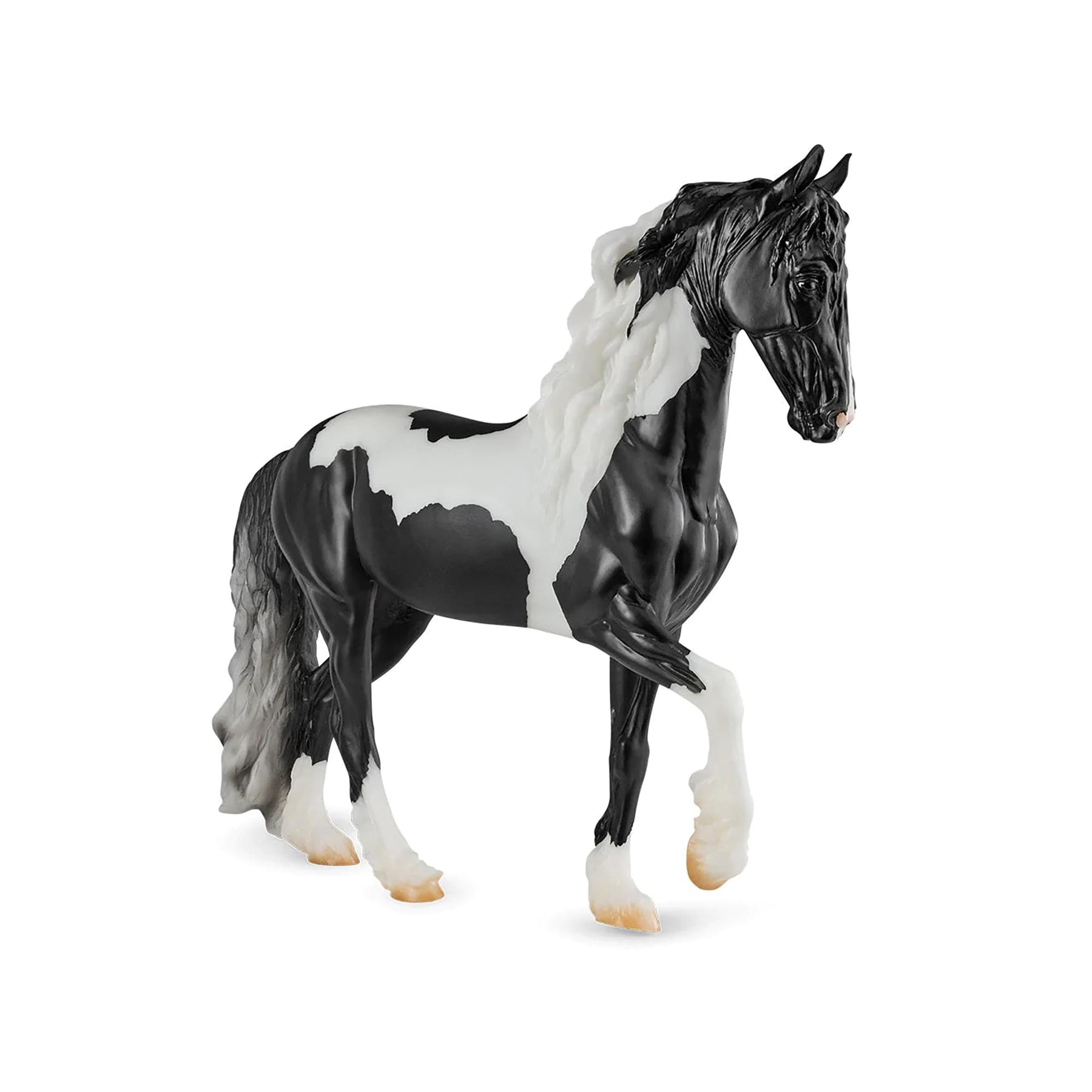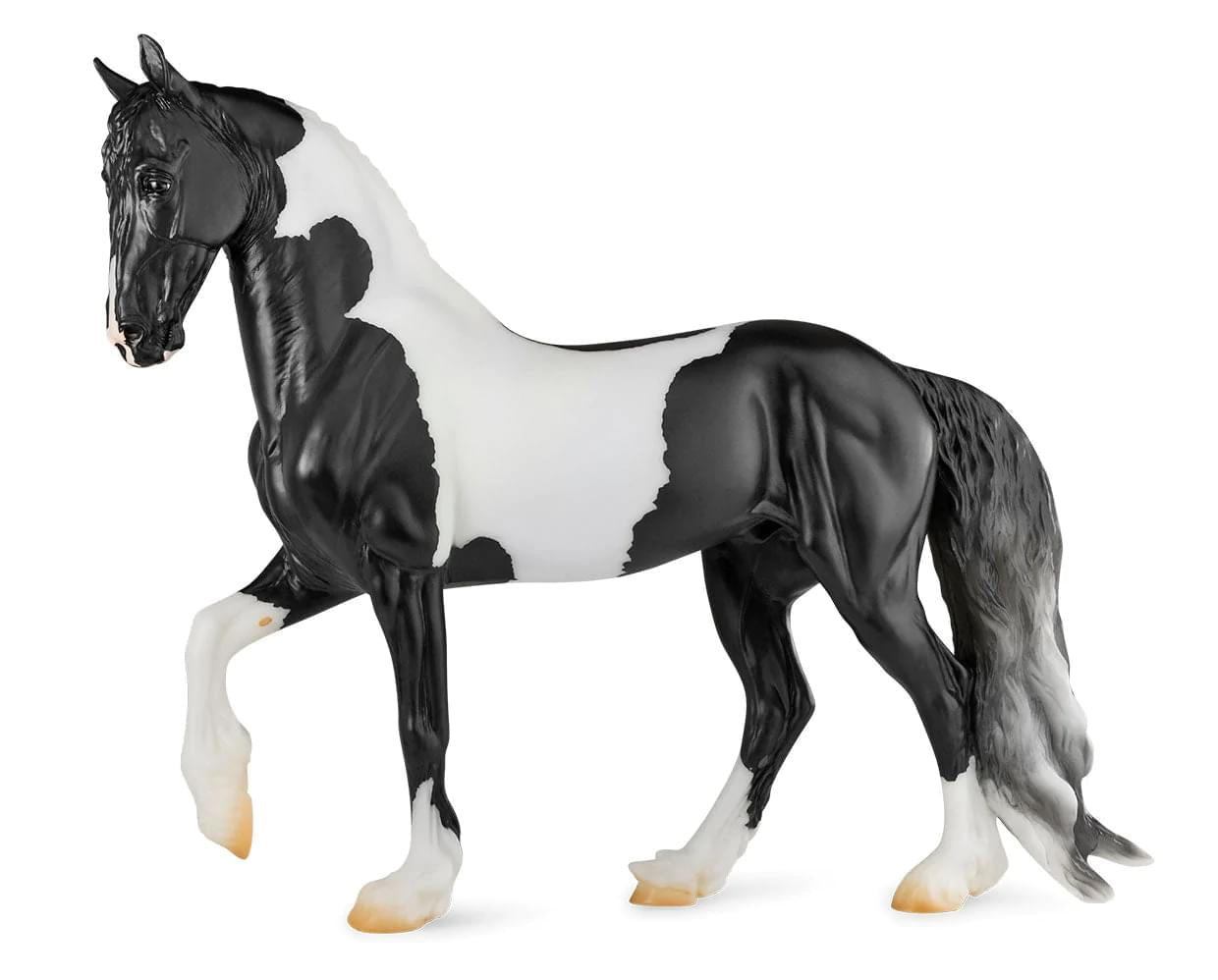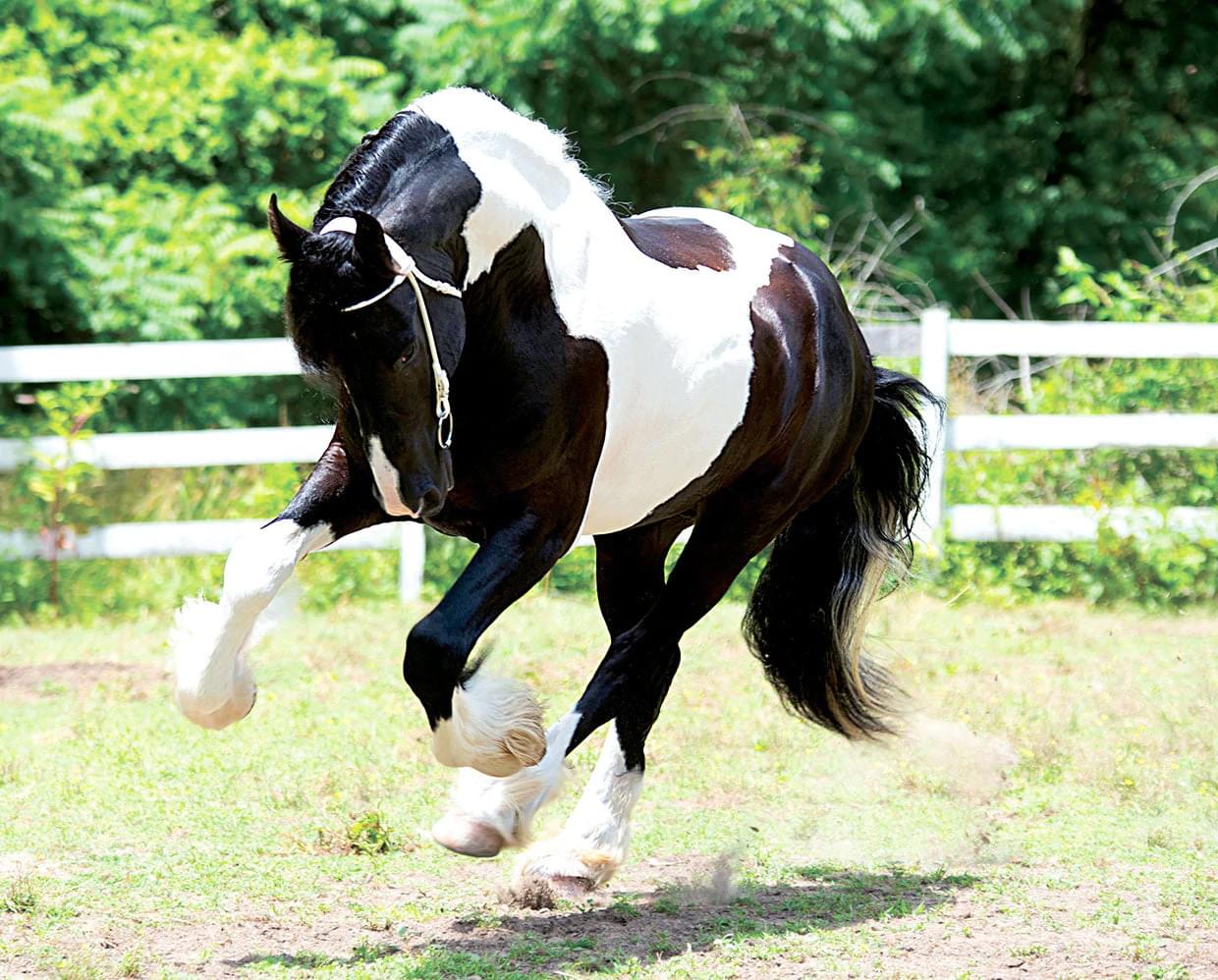 Breyer Traditional 1:9 Scale Model Horse | Battlefield Angle HP
BREYER TRADITION: Breyer model horses are timeless collectibles for horse lovers of all ages.
COLLECTIBLE SIZE: 1:9th scale Traditional model horse.
HAND CRAFTED DETAIL: Some 20 artisans work on each individual model horse, creating an exquisite hand-made collectible that is as individual as the horse that inspired it.
DISPLAY READY: Show off your model horse in or out of its attractive window box packaging!
GREAT GIFT IDEA: Purchase this model horse for your own collection or gift it to Breyer collector in your life!
This magnificent stallion's name is a nod to one of his owners, Rhiannon Barreda, a retired career Army MEDEVAC helicopter pilot. "Battlefield Angel" is what the MEDEVAC is called in combat. Nicknamed "Ezra," this pinto Friesian Sporthorse stands out for his striking colors and exceptionally calm, sweet demeanor. Ezra was named a two-time Grand Champion in Dressage, Grand Champion Dressage Sporthorse Stallion in Hand, and the Reserve Champion Friesian Stallion in Hand at the 2021 International Friesian Show Horse Association's World and Grand National Championships. Doll, saddle and bridles old separately.