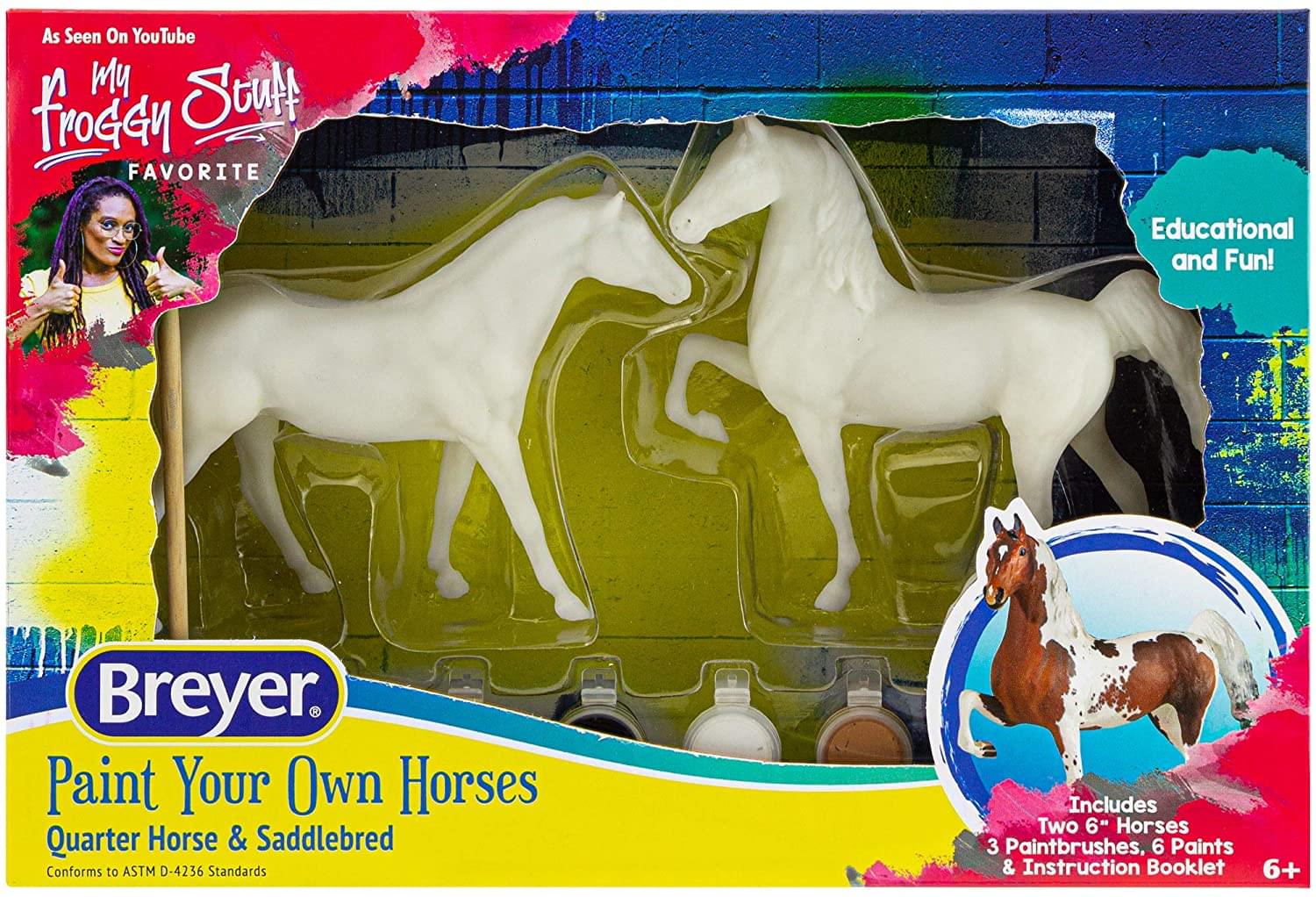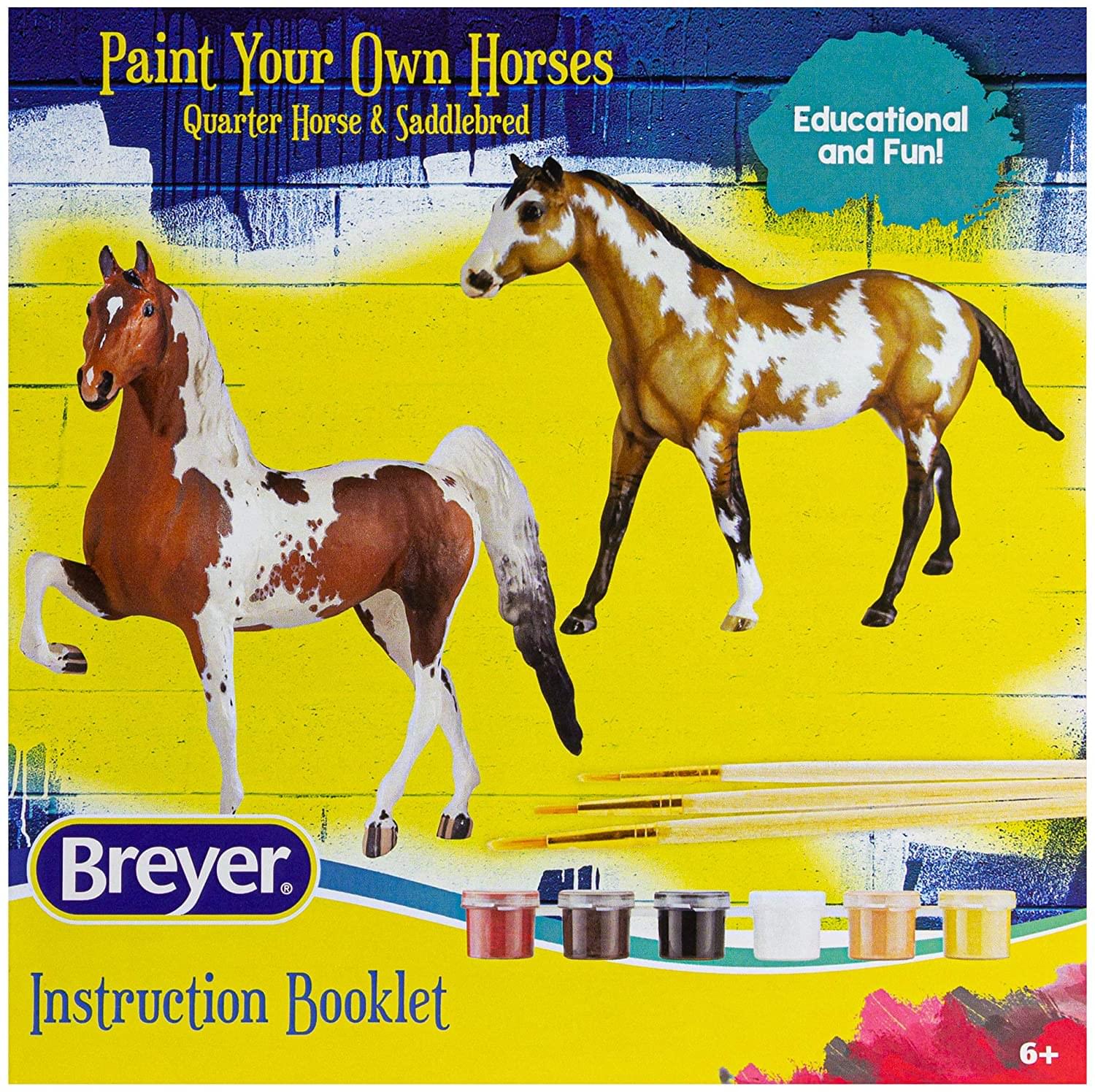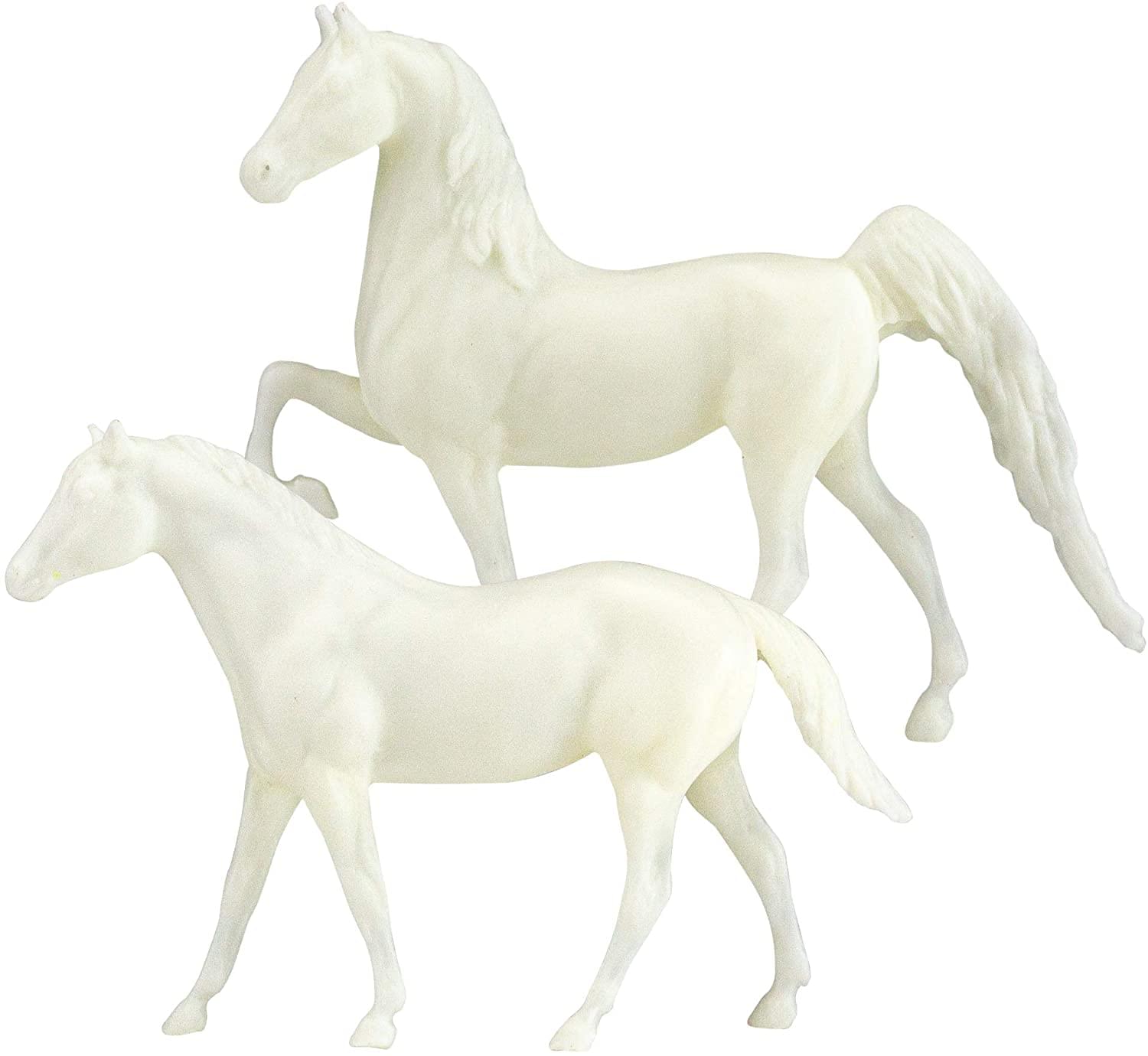 Breyer Paint Your Own Horses DIY Set | Quarter Horse & Saddlebred
PAINT AND PLAY: Let your imagination run wild with this set of Breyer model horses to paint and play with!
DIY FUN: Model horse painting is a long time favorite activity of Breyer fans of all ages!
WHAT'S INSIDE: Two 6" horses, 3 paintbrushes, 6 paint pots and full color instruction booklet.
GREAT GIFT IDEA: Purchase this DIY model horse kit for yourself or gift it to Breyer collector in your life!
Paints, brushes, and a detailed "how-to" booklet can help you paint these two 6-inch model horses to look like your favorite horse. All that's needed is the touch of a young artist! Photography in booklet shows coat colors, eye and hoof details, face and leg markings and more. Roll up your sleeves, put on your "paint shirt", and get started to create your own beautiful models!