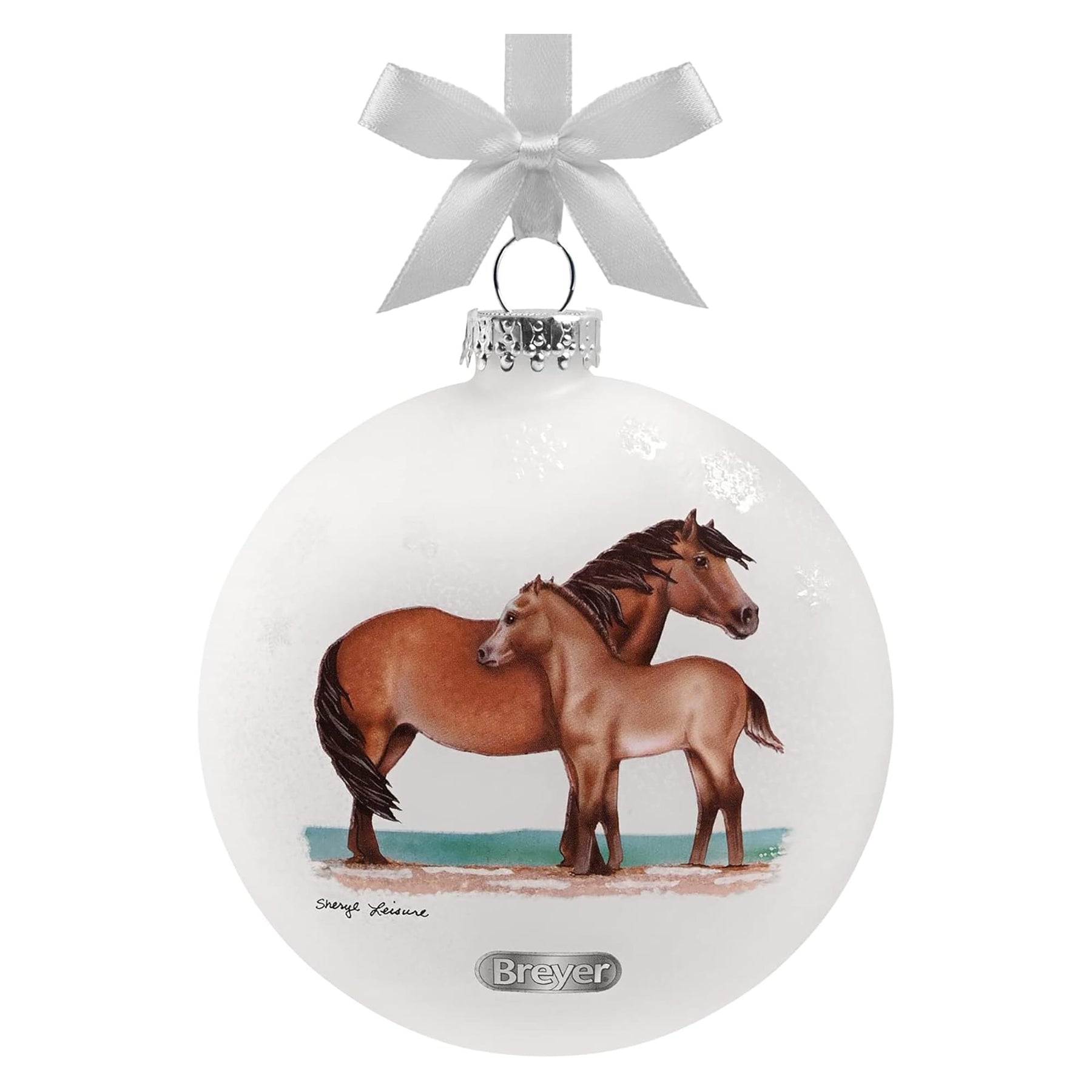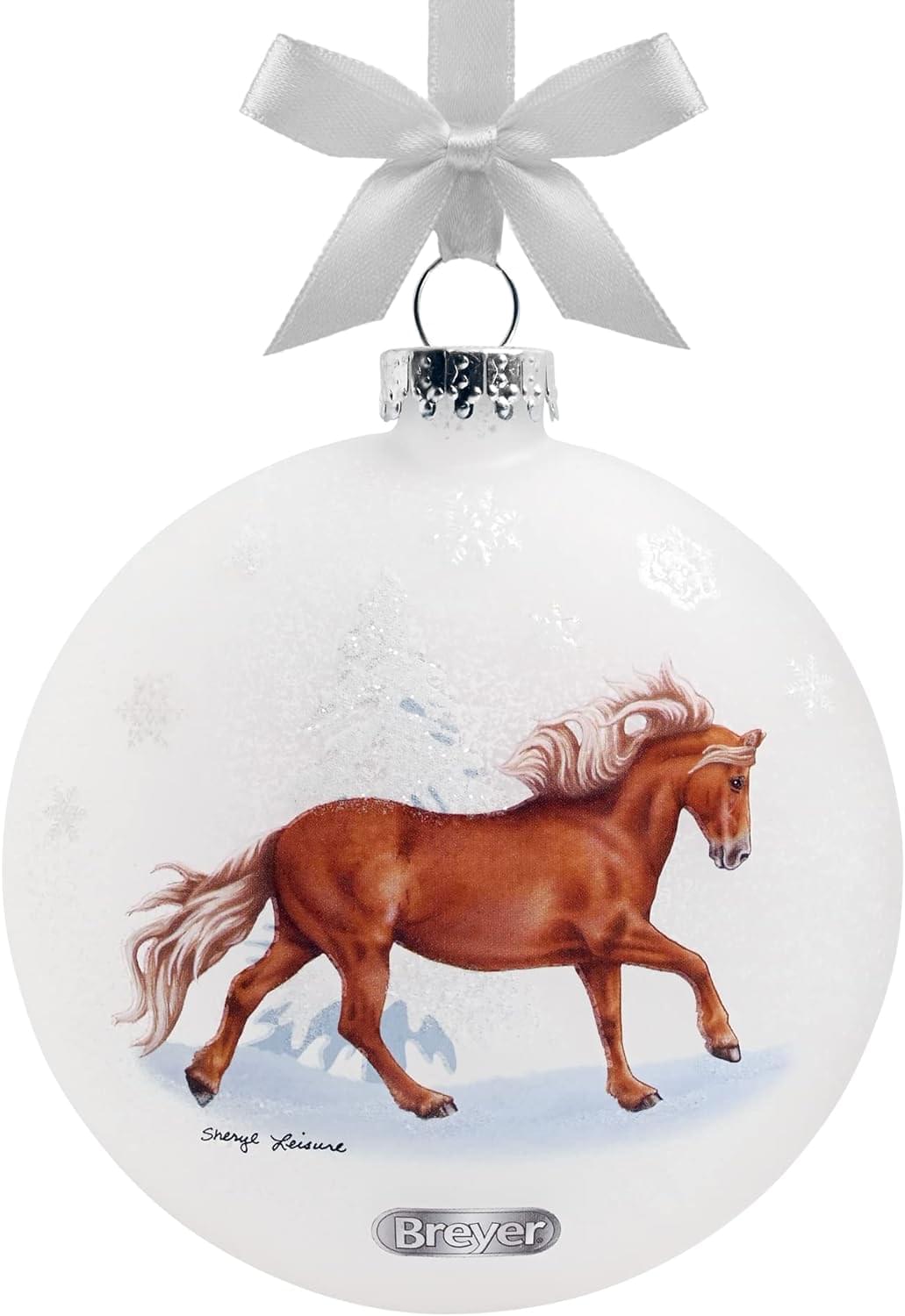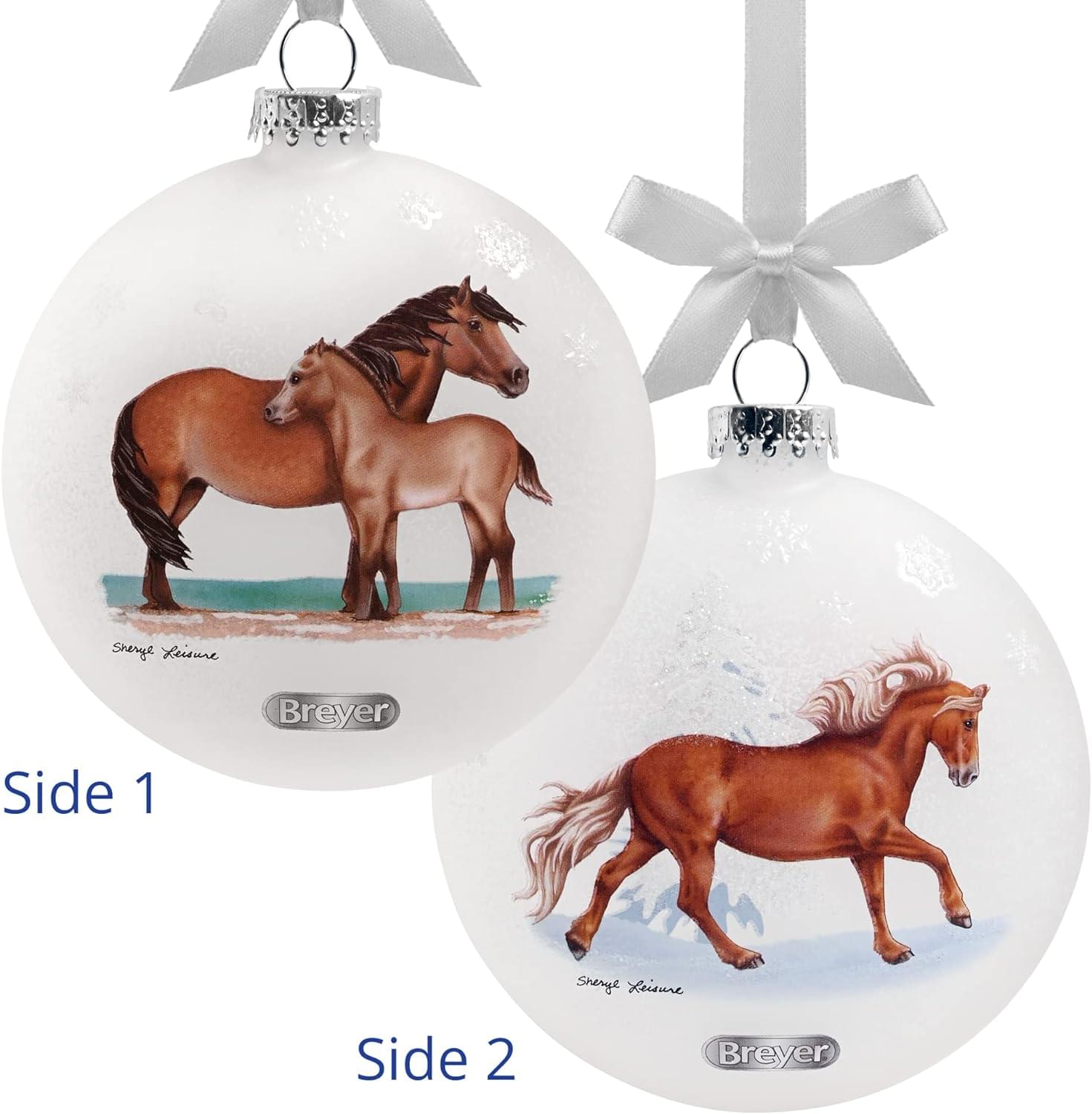 Breyer 2023 Artist Signature Ornament | Ponies
A HOLIDAY TO REMEMBER: Celebrate Christmas with this beautiful Breyer 2023 holiday horse ornament!
HAND-CRAFTED DETAIL: Multiple artisans work on each individual model horse, creating an exquisite hand-made model horse that is as individual as the horse that inspired it.
BEAUTIFUL DISPLAY: This stunning model horse ornament is equally at home on the mantel or on the Christmas tree.
GREAT GIFT IDEA: Purchase this model horse ornament for your own collection or gift it to Breyer collector in your life!
Almost every equestrian has had a special pony in their life, and this year's Artist Signature Ornament celebrates them! This double-sided, flat frosted glass ornament features glittering snowflakes and two works of art inspired by Breyer models. Designed by artist Sheryl Leisure, one side features a joyful chestnut pony romping through the snow, and the other features a dun Chincoteague Pony mare and foal on a snow-kissed beach.
Read All About It on Our Blog
Trending Geek