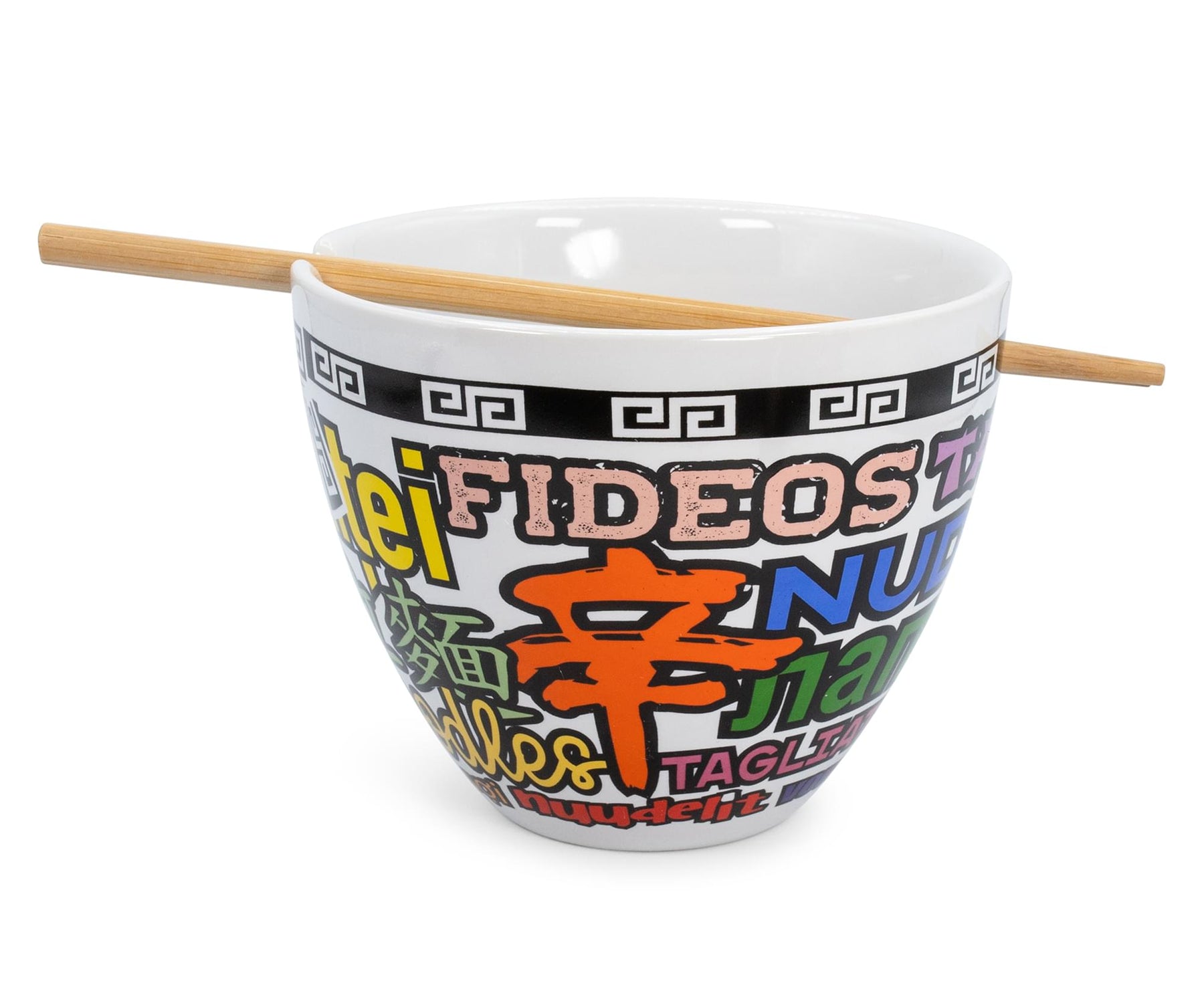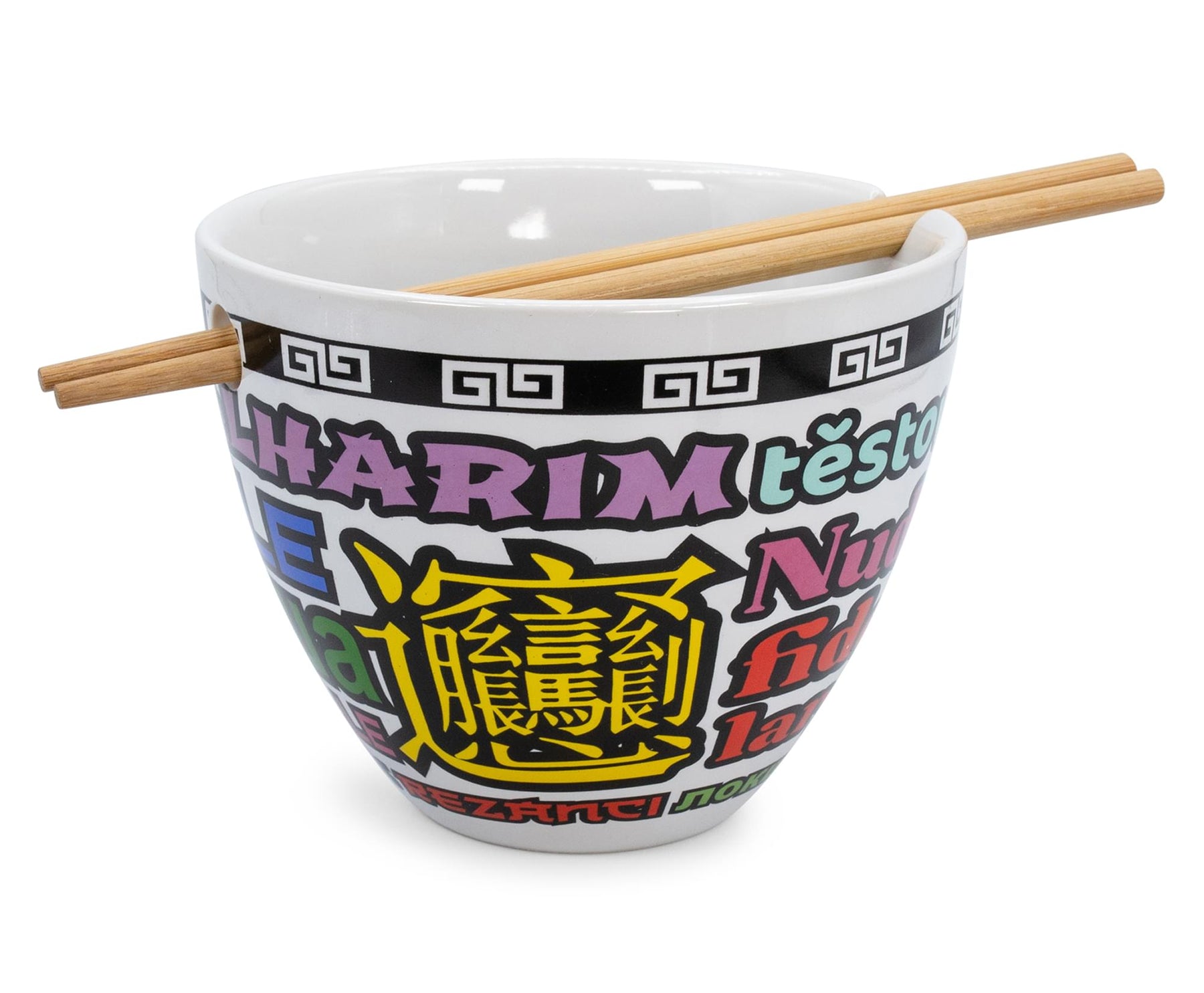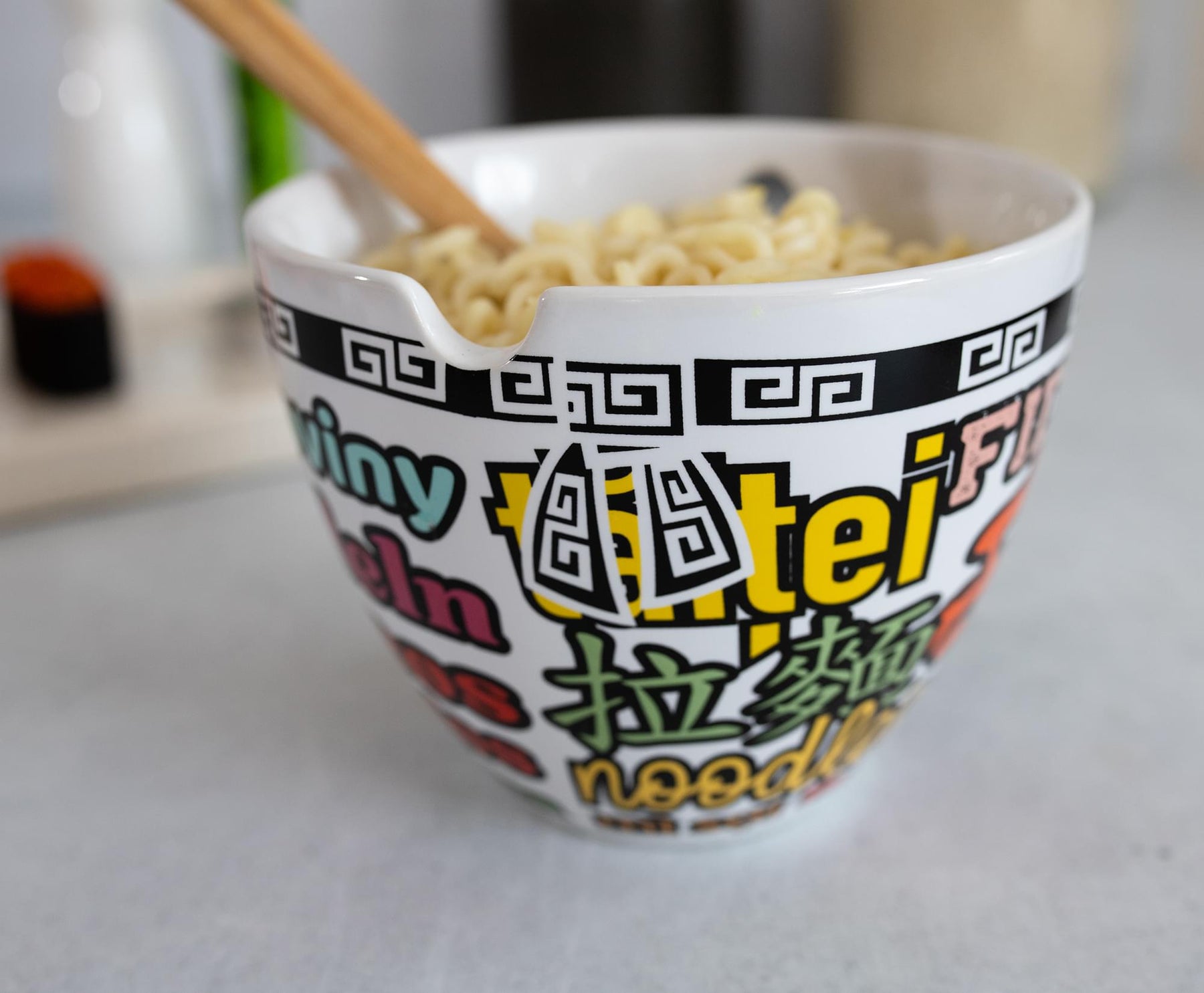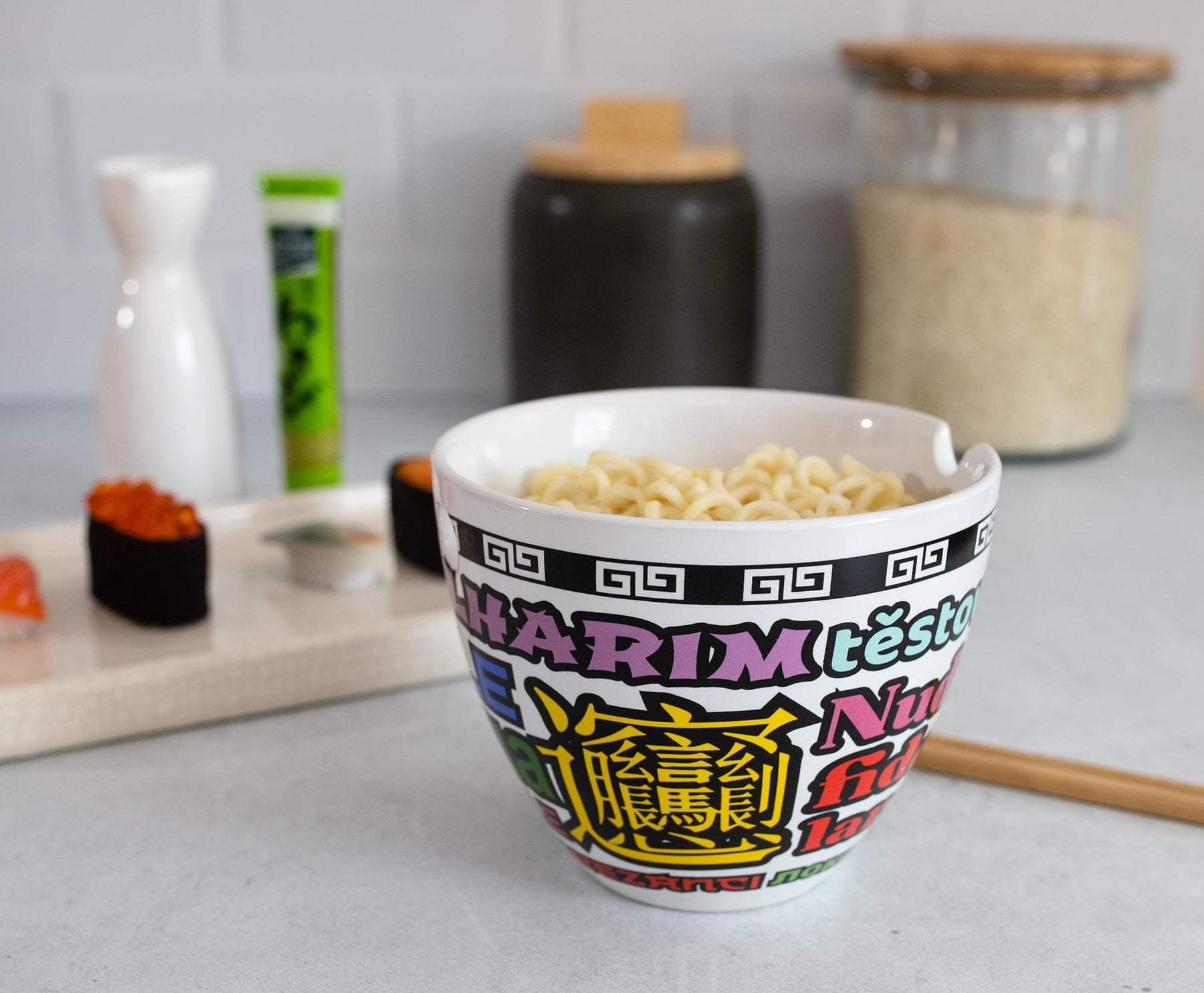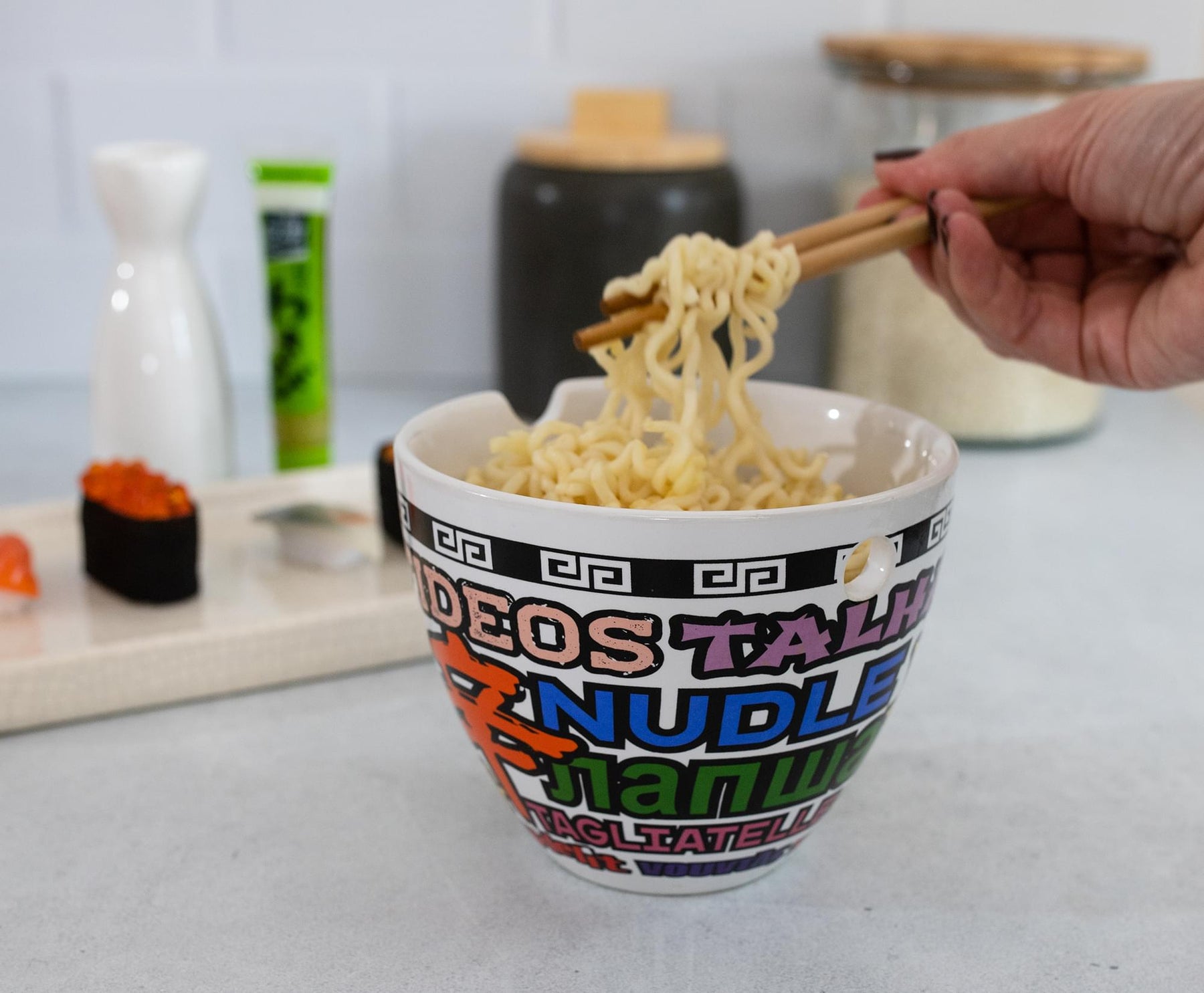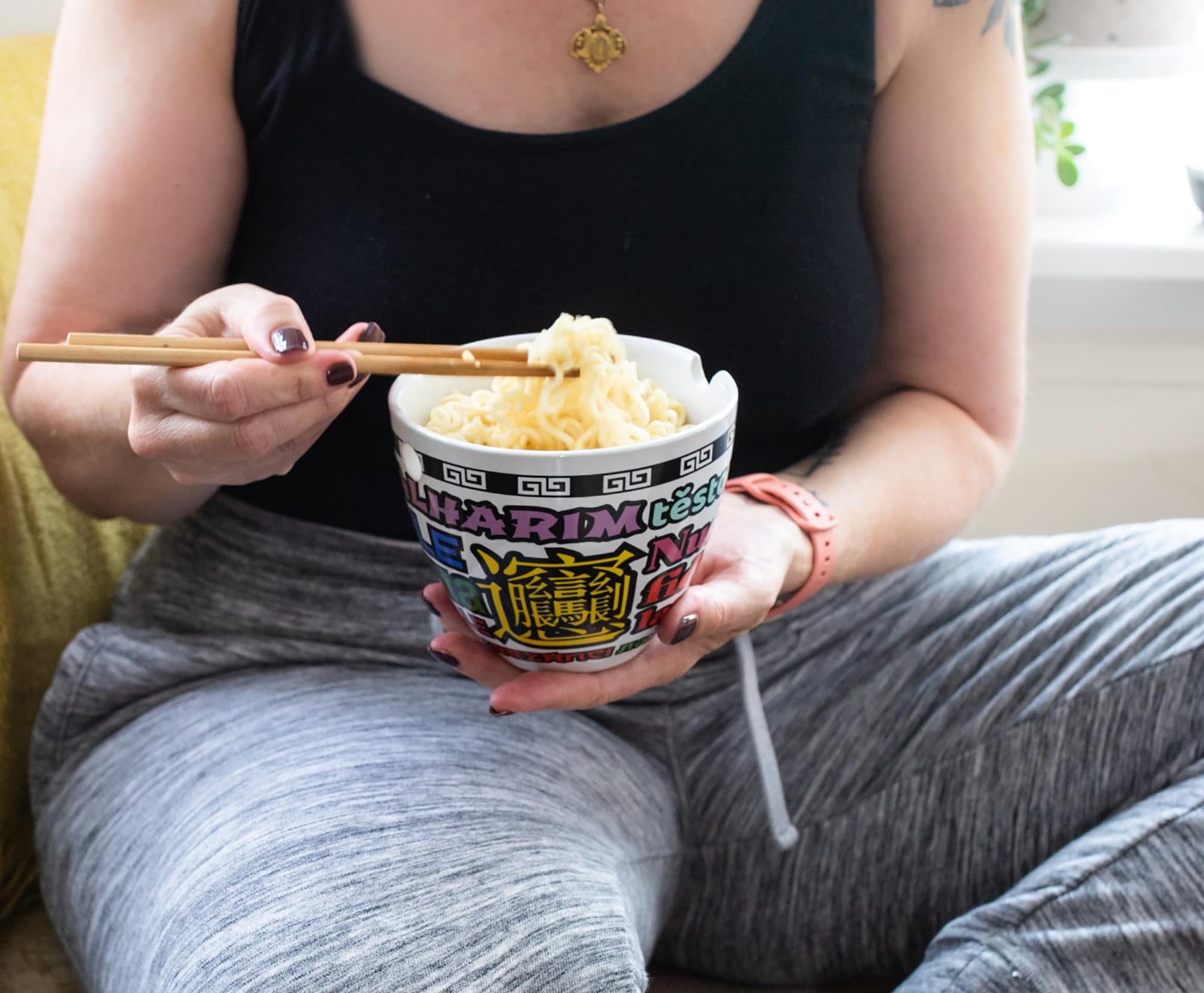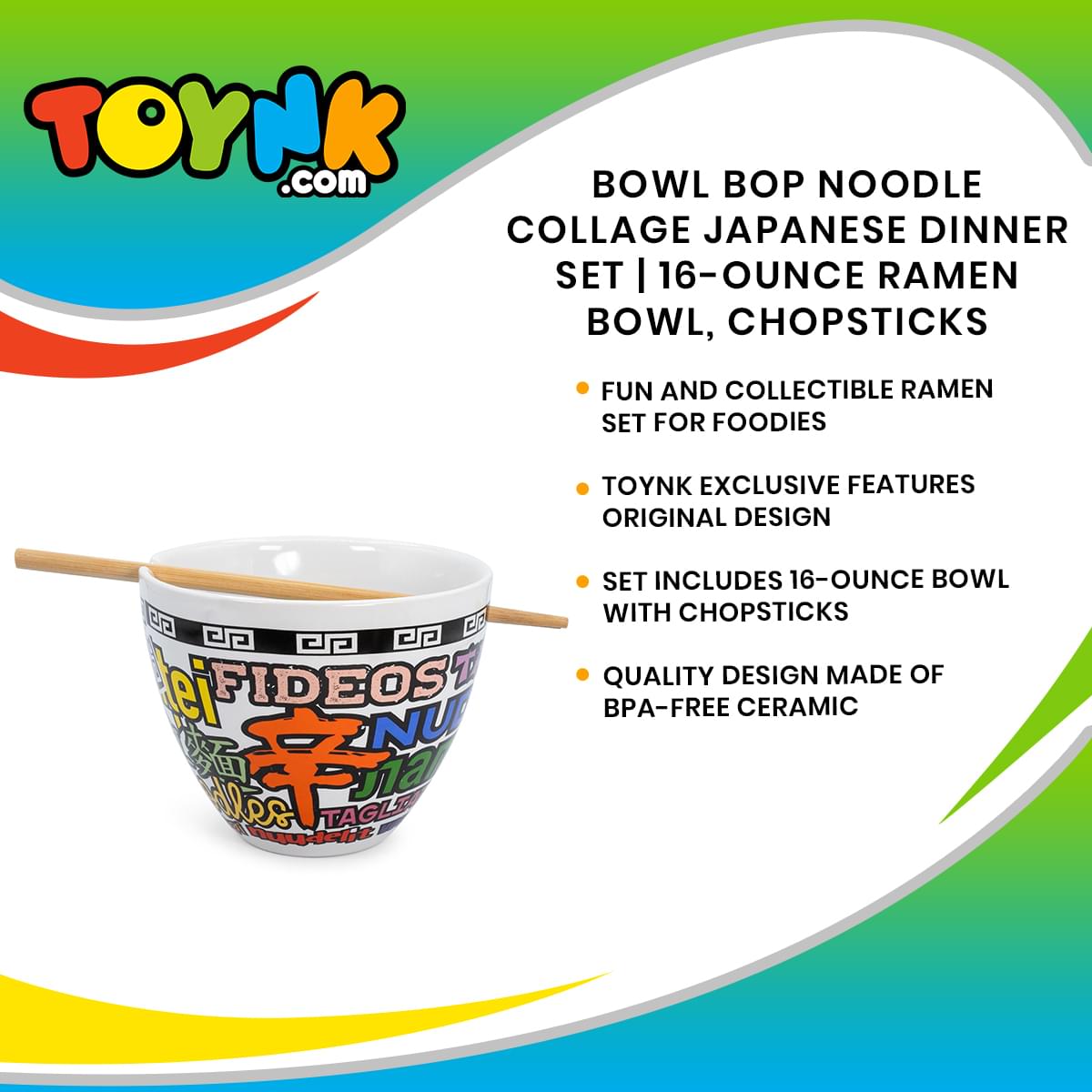 Bowl Bop Noodle Collage Japanese Dinner Set | 16-Ounce Ramen Bowl, Chopsticks
Ramen Made Fun: Nothing beats slurping up a big bowl of brothy noodle soup. Treat yourself to something delicious with this ramen set that's well-suited for the task, taking inspo from traditional dinnerware.
A Taste of the Bowl Bop Collection: Colorful noodle collage graphic will inspire you to slurp down some ramen. The wrap-around design features an all-over print of the word "noodle" in several languages
Spacious Slurpin' Size: Enjoy approximately 16 ounces of all your noodle favorites with this BPA-free ceramic ramen bowl. Features cutout notches for conveniently resting your chopsticks during and after meals.
Foodie Tools of the Trade: This decorative ramen bowl set includes a pair of classic wooden chopsticks. Easily pick up noodles, meats, and other food items. Suitable for both microwave and top-rack dishwasher.
Collectible Ramen Dinnerware: Make every meal tastier with this Noodle Collage Ramen Set from the Bowl Bop collection. This noodle bowl and chopstick combo will bring the ultimate serving to your tabletop.
A SLURPIN' GOOD TIME
When you can't put into words how much you love ramen, let this Noodle Collage Ramen Bowl and Chopstick Set do the talking for you.
Stylishly decorated with the word "noodle" in various languages, the bowl makes a statement in any foodie's home kitchen with its burst of color. While there are many ways of saying ramen around the world, the exquisite flavor of this quintessential dish is universal.
RAMEN HOME & KITCHEN COLLECTION
This ramen set combines modern flavor with traditional charm. Whether you're more into spicy cuisine or prefer something a little more mild, you can enjoy all your favorite noodle dishes in the 16-ounce ramen bowl. Featuring durable ceramic construction, the ramen bowl has notches for the included wooden chopsticks to rest on for added convenience.
Enrich your dining experience with this ramen set from the Bowl Bop collection.
CARE INSTRUCTIONS
Easy care
Microwave safe
Top-rack dishwasher safe
Read All About It on Our Blog
Trending Geek