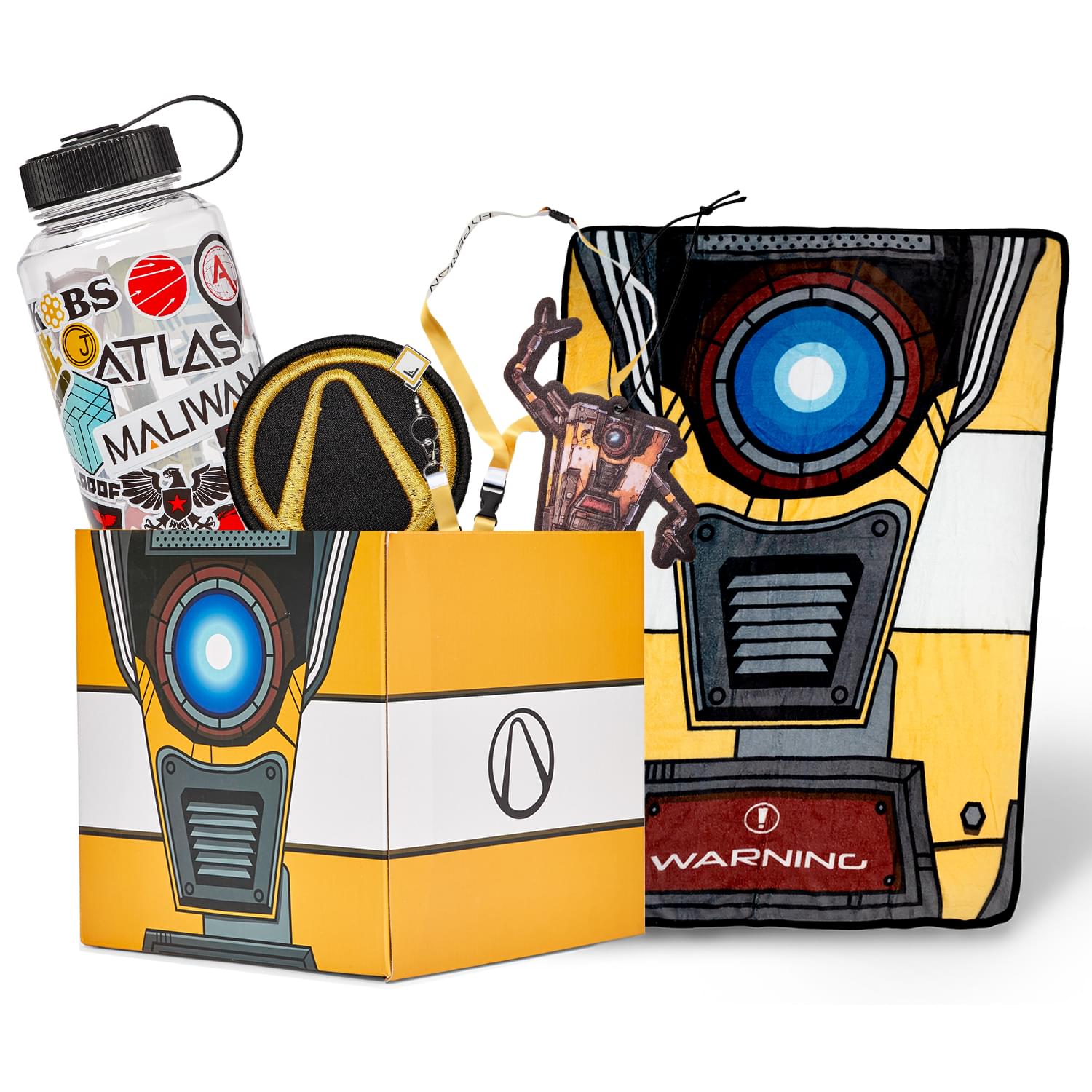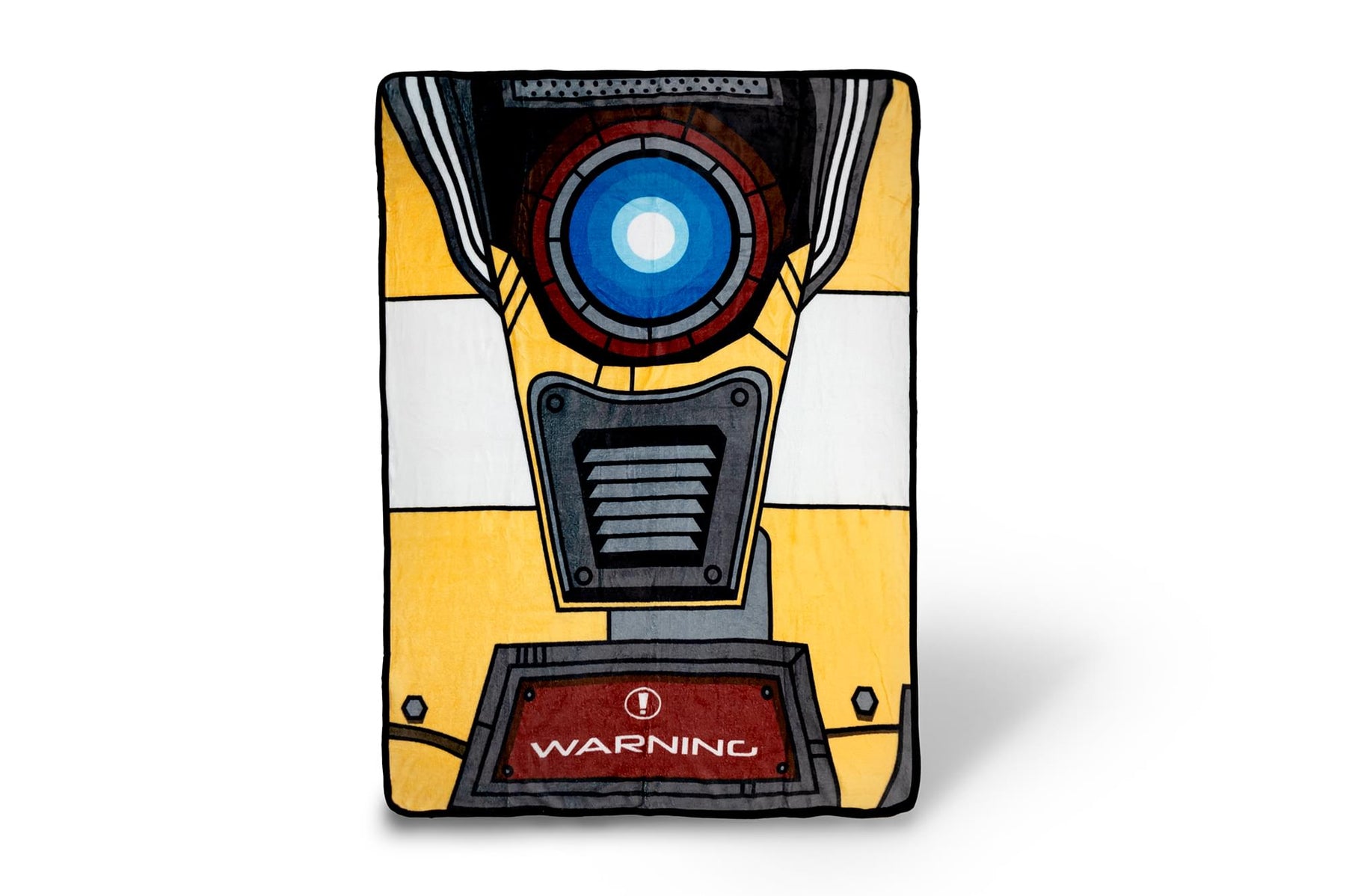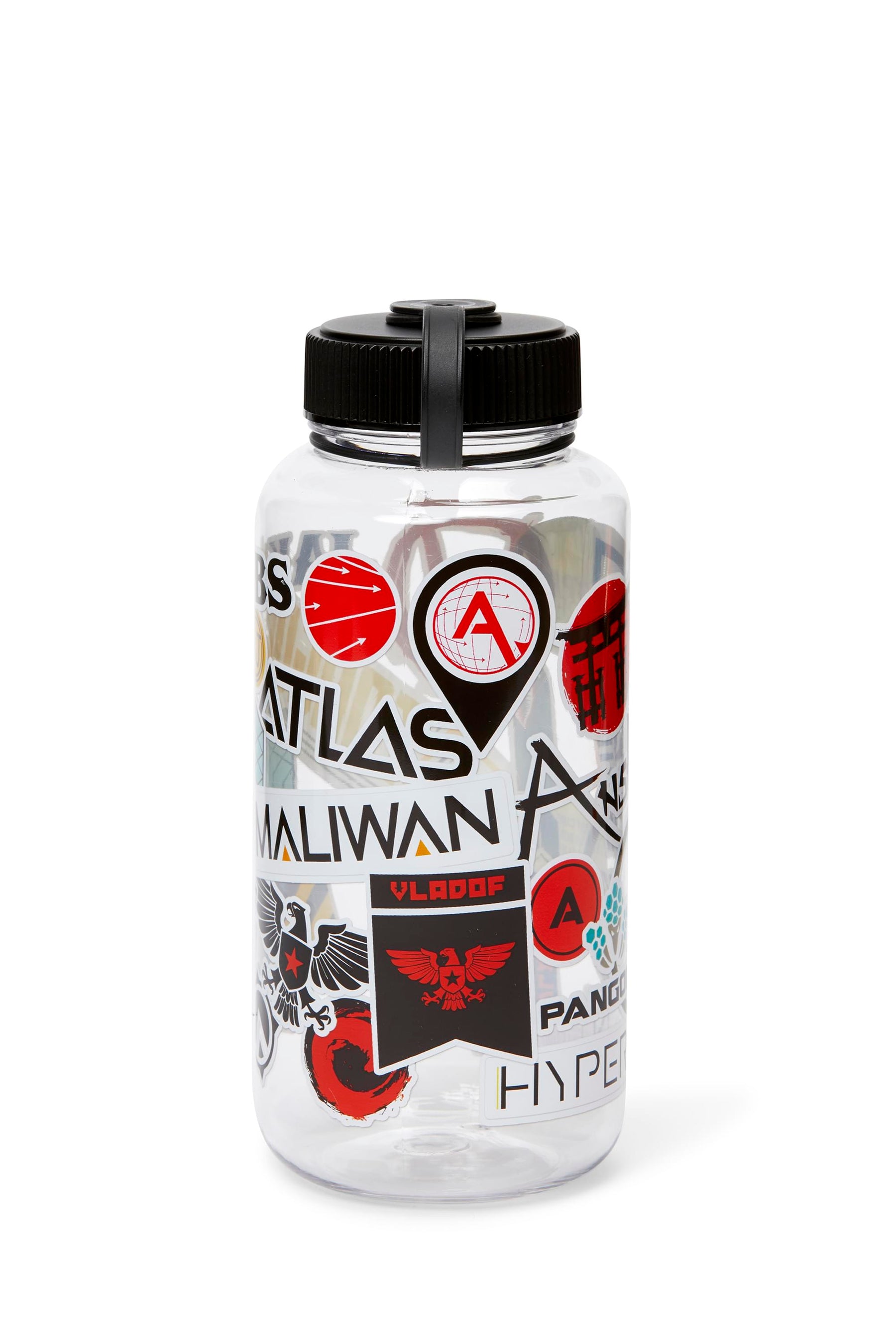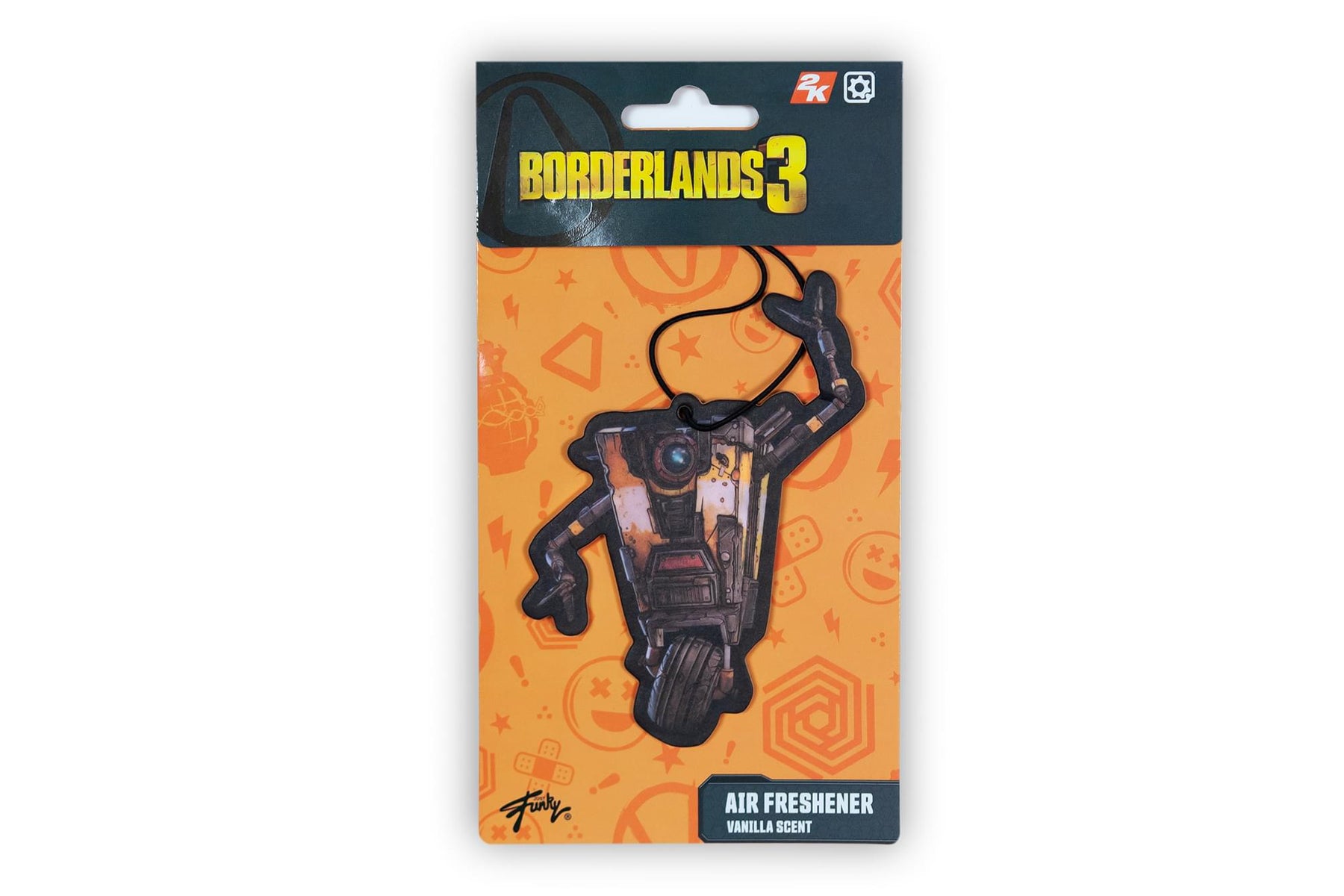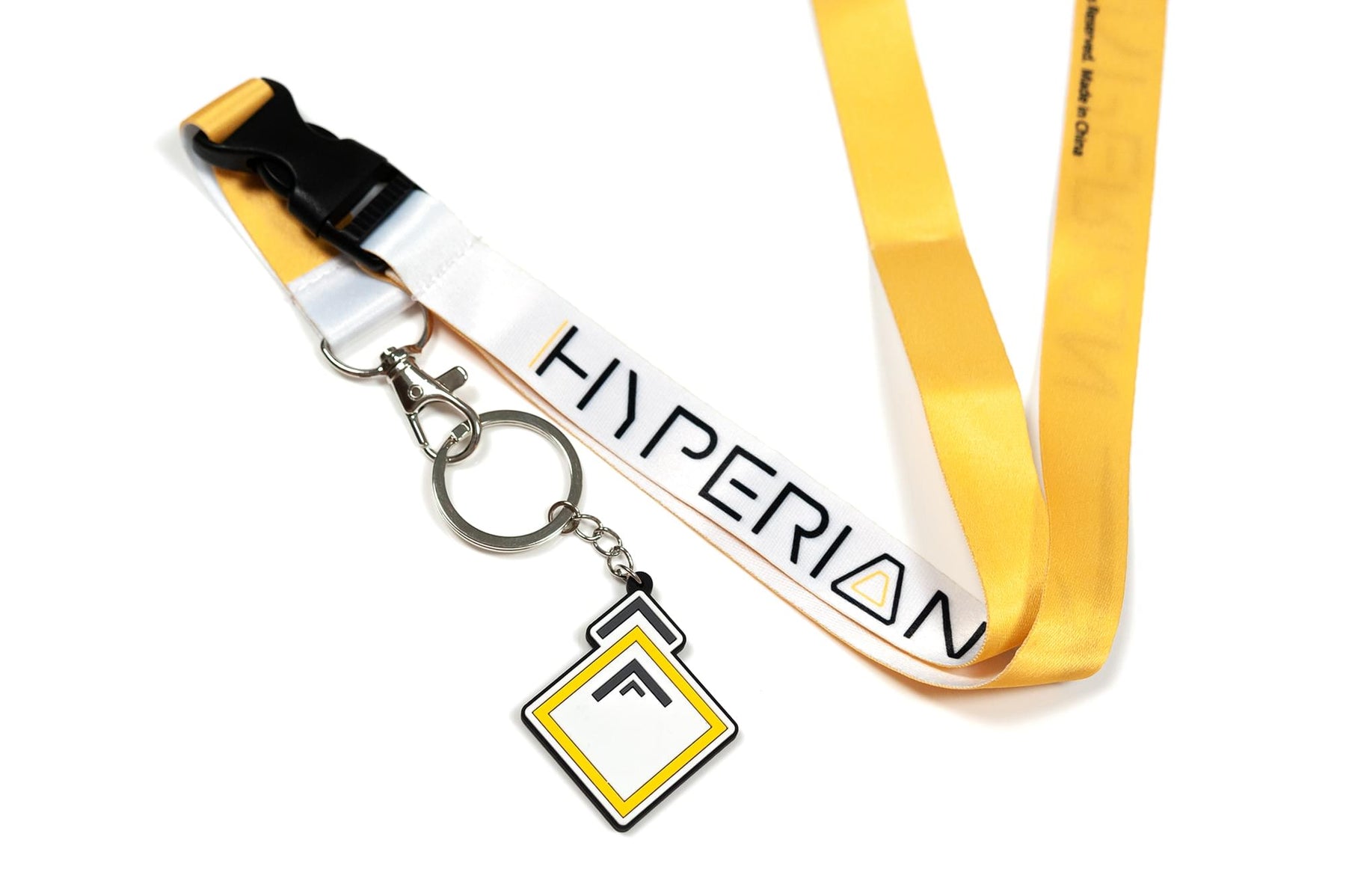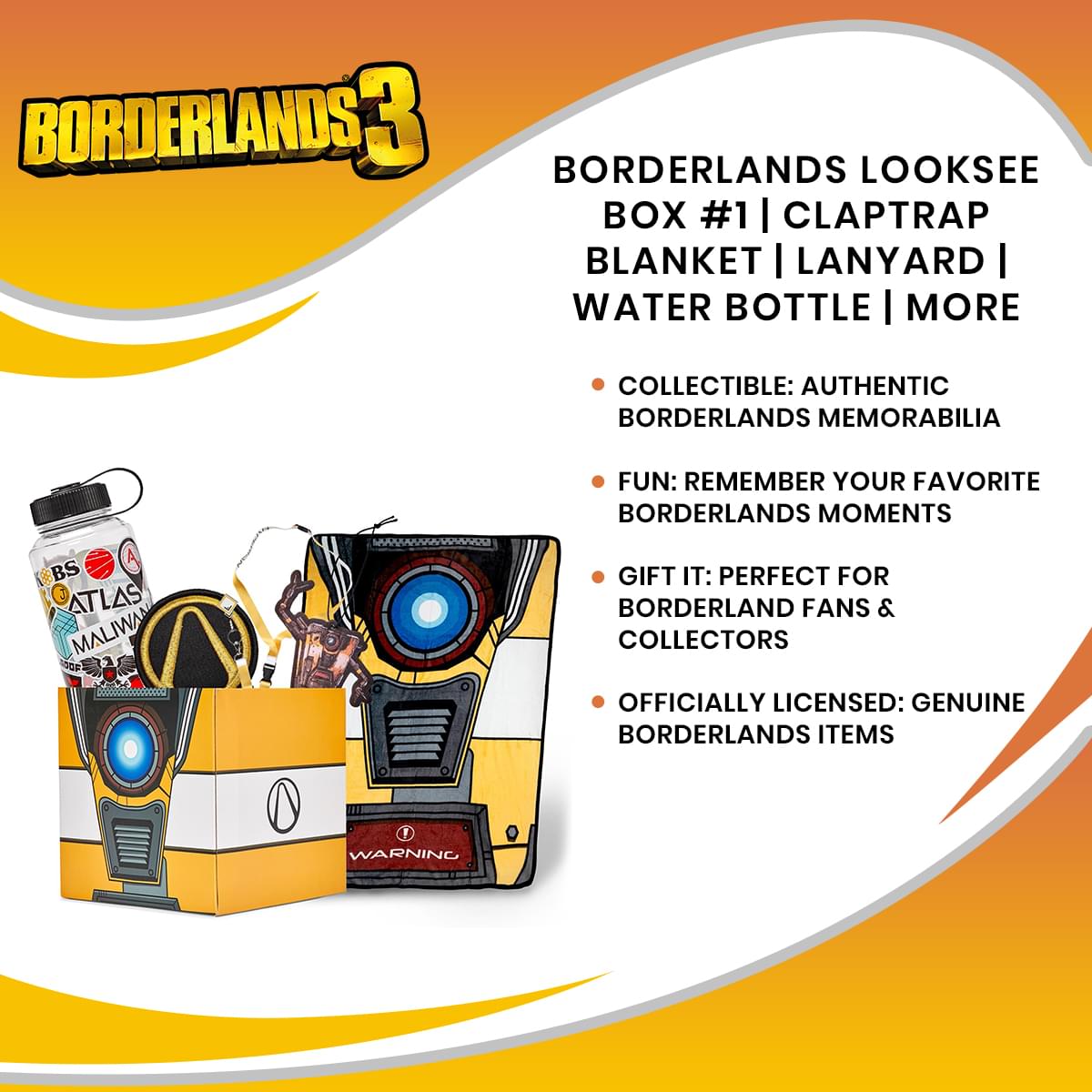 Borderlands LookSee Mystery Gift Box #1 | Claptrap Blanket | Lanyard | Water Bottle | More
WHAT'S IN THE BOX? Celebrate your love of Borderlands with this fun LookSee Box gift bundle! Purchase this box for your own collection or gift it to the Borderlands fan or collector in your life!
COZY FLEECE: The Borderlands Claptrap Fleece Throw Blanket is made of 100% polyester, measures 45 x 60 inches and features thechatty robot Claptrap!
STAY HYDRATED: The Borderlands 32oz Clear Plastic Water Bottle features Borderlands manufacturers logo. The manufacturers produce all of the offensive and defensive equipment encountered throughout the game.
STAY FRESH: The Borderlands Claptrap Air Freshener features a crisp vanilla scent. It is perfect for fending off offensive odors and keeping your vehicle presentable!
COMPLETE: The LookSee box includes a Borderlands 3 Hyperion Lanyard with Charm & Borderlands Vault Symbol 3" Fabric Patch. STILL NOT ENOUGH? No problem, returns accepted!
When is a box not a boring ol' box? When it's a designer LookSee box decorated and packed with pop culture awesomeness from Just Funky!
Celebrate your love of Borderlands with this fun gift bundle packed with fun themed collectibles!
This Borderlands LookSee box includes: 
1x Claptrap Fleece Throw Blanket
1x Claptrap Air Freshener
1x Borderlands 32oz Plastic Water Bottle
1x Borderlands 3 Hyperion Lanyard with Charm
1x Borderlands Vault Symbol 3" Fabric Patch. 
All of these great collectibles come packed in a 9.5 x 9.5 Claptrap adorned storage box!
Just Funky is a premiere manufacturer of licensed and private label merchandise for the mainstream retail market.
As a family-owned business, Just Funky's executives have combined 44 years' experience in manufacturing, licensing, retail, and creative development in such areas as beverageware, impulse/novelty, decor, and apparel.
Just Funky's main goal is to create the most innovative product with unmatched quality.
Purchase this box to fill out your personal collection or it makes a fantastic gift to the Borderlands fan in your life!
Officially-licensed Borderlands collectible merchandise.
Read All About It on Our Blog
Trending Geek