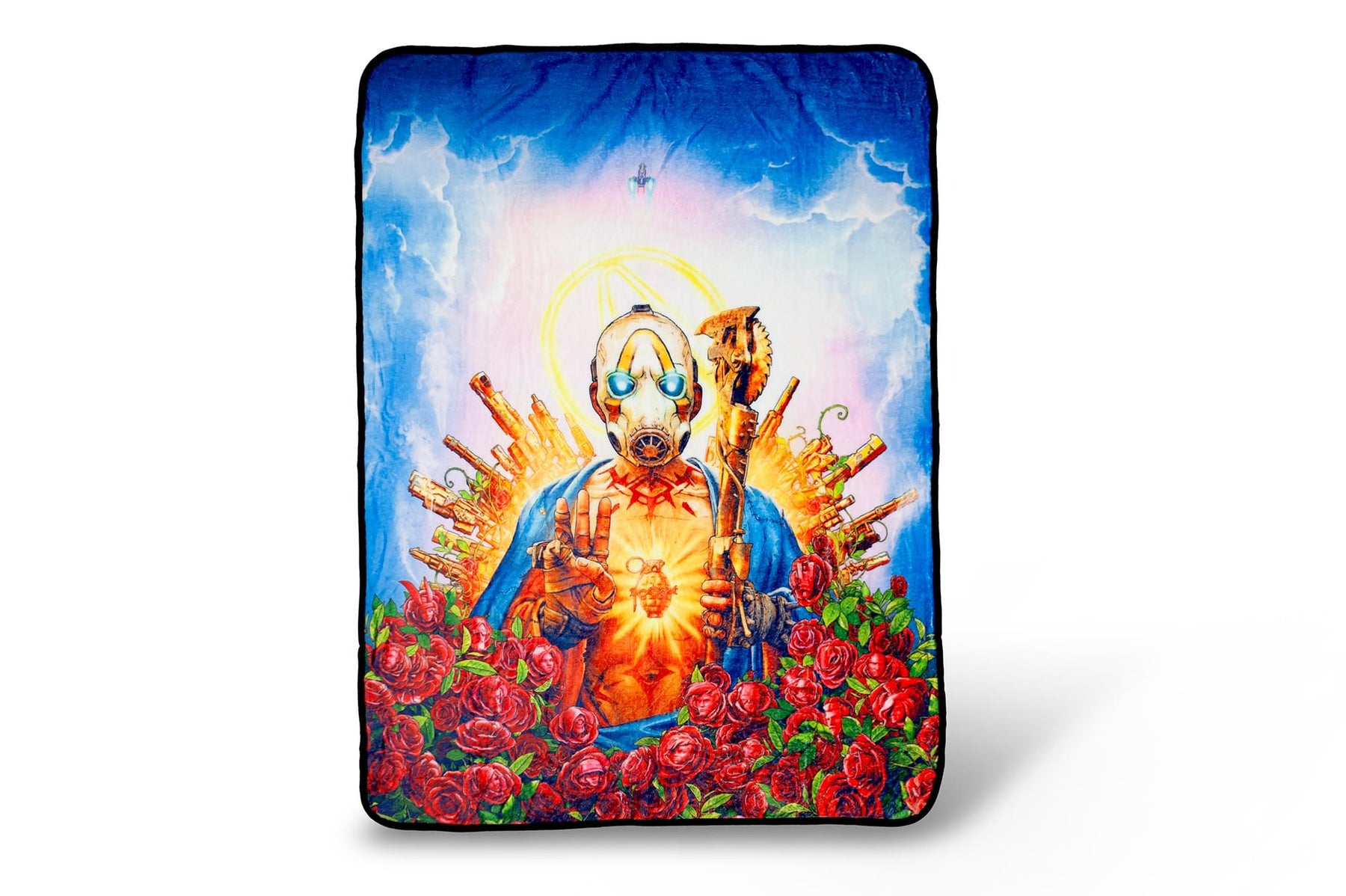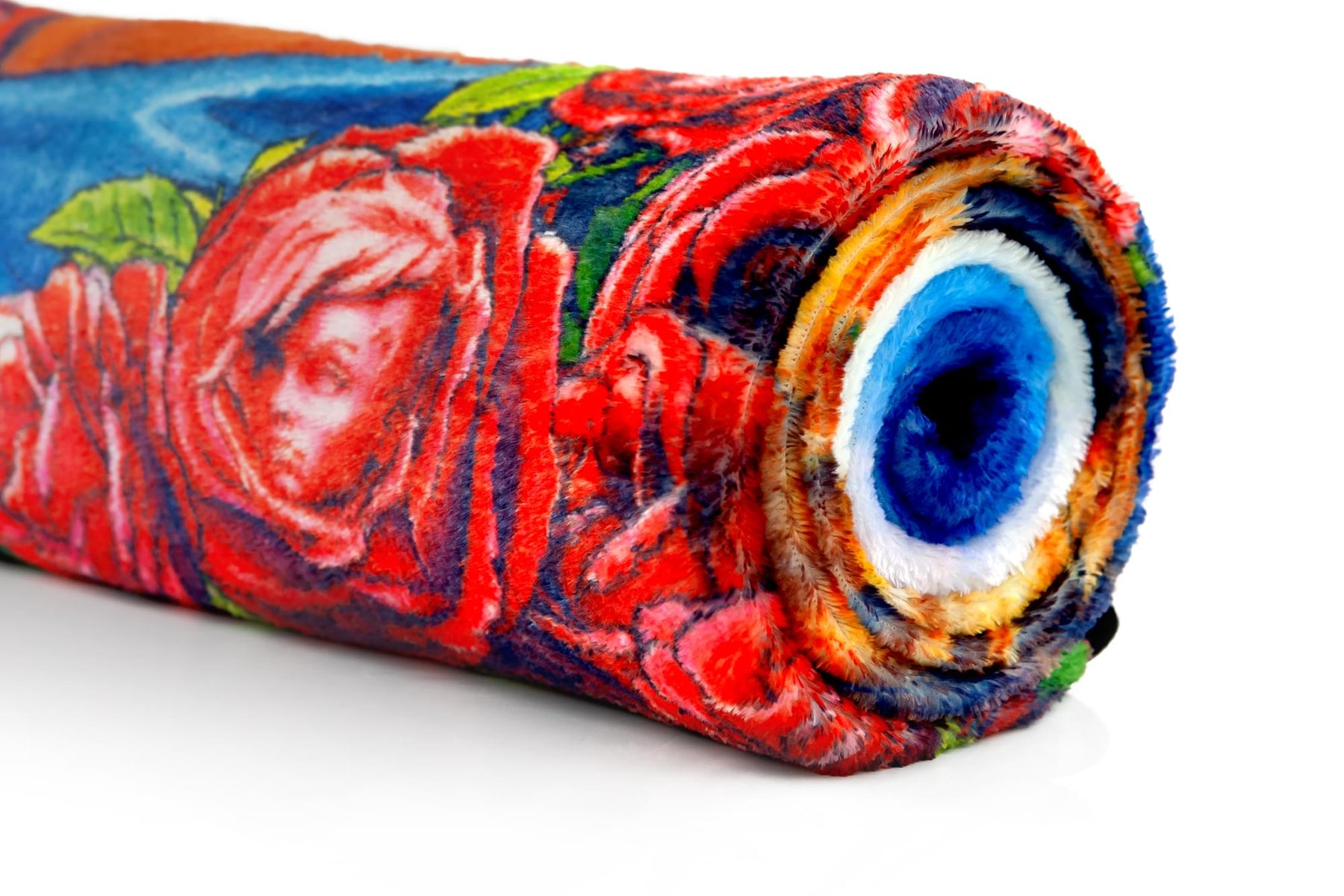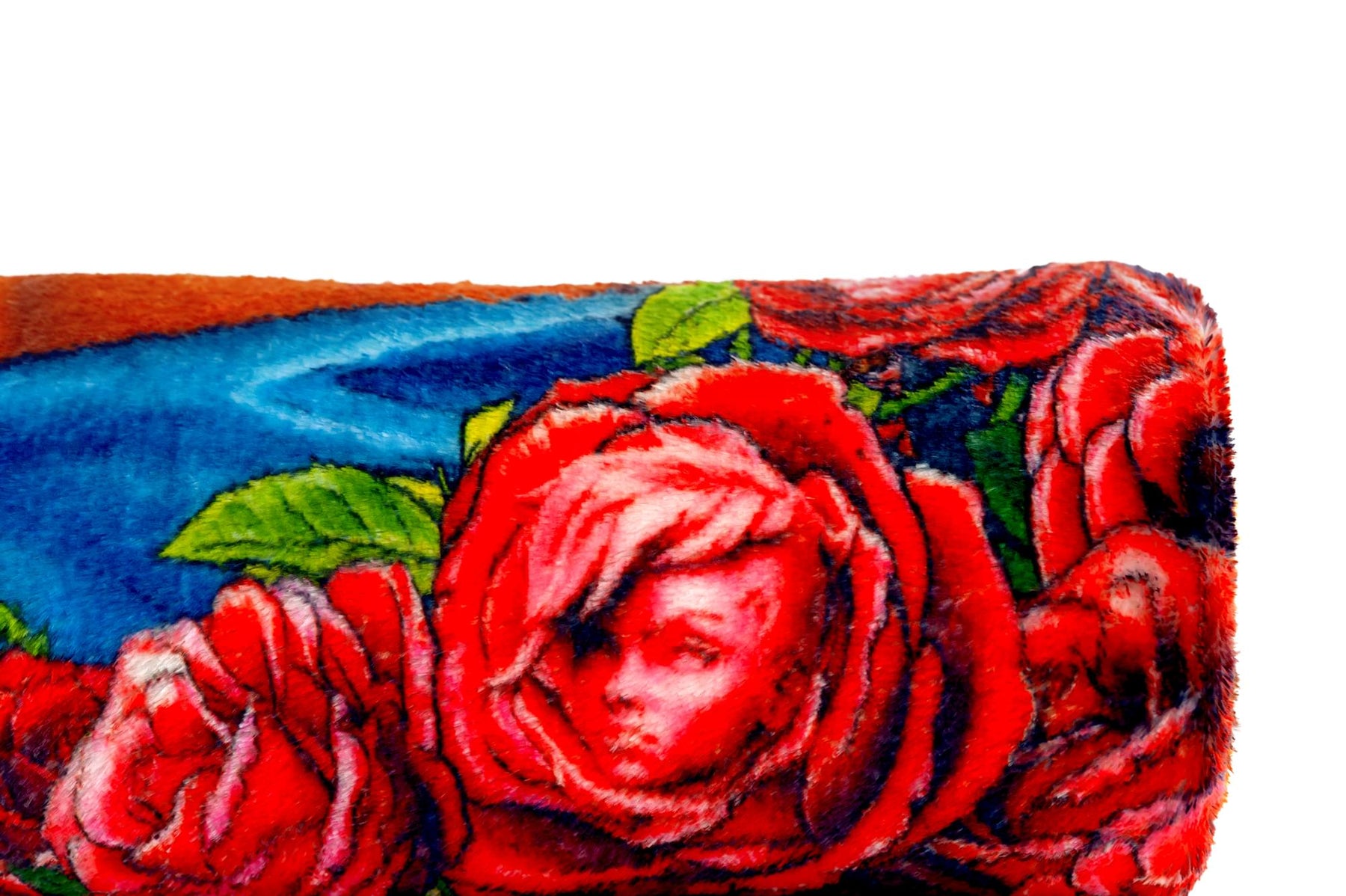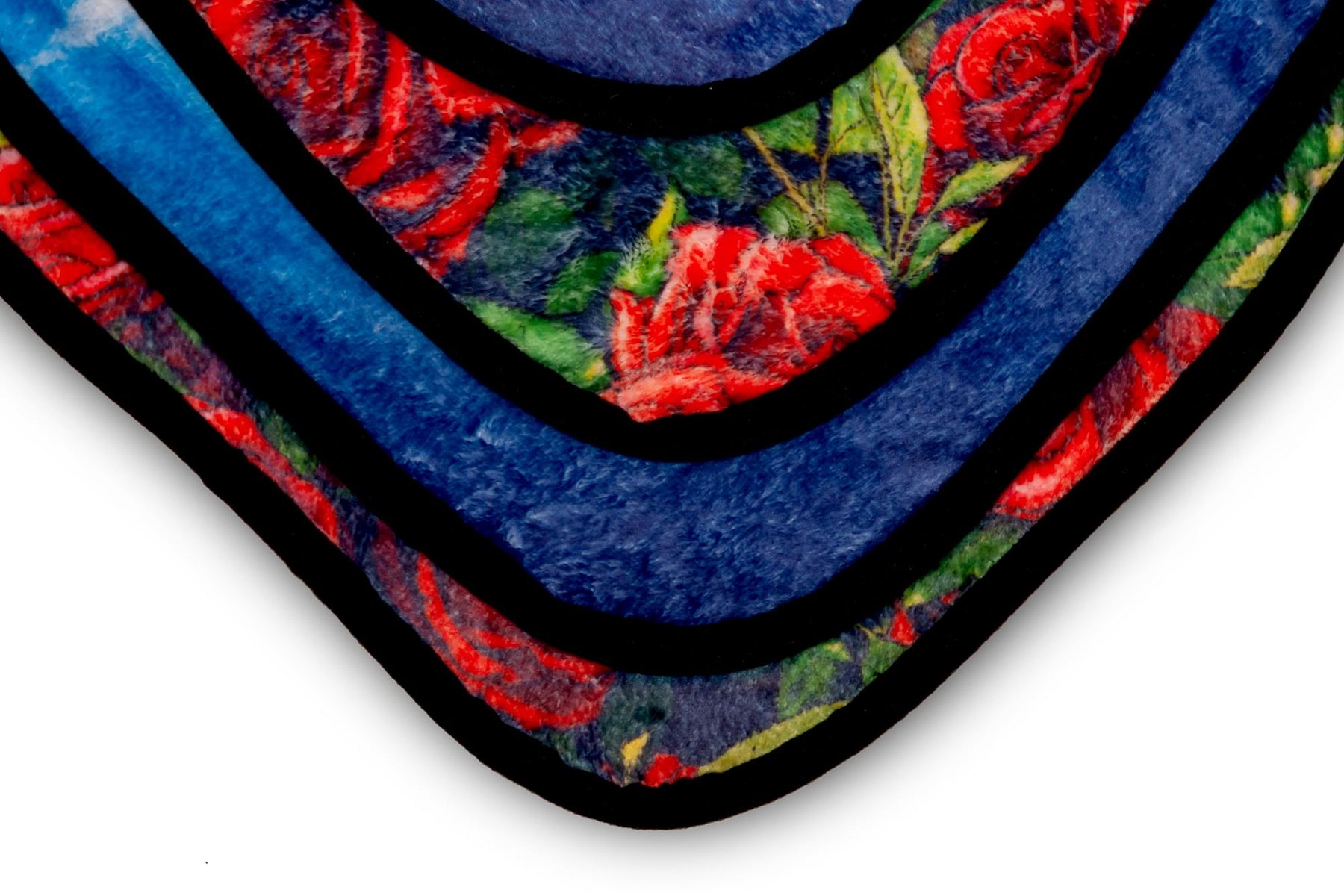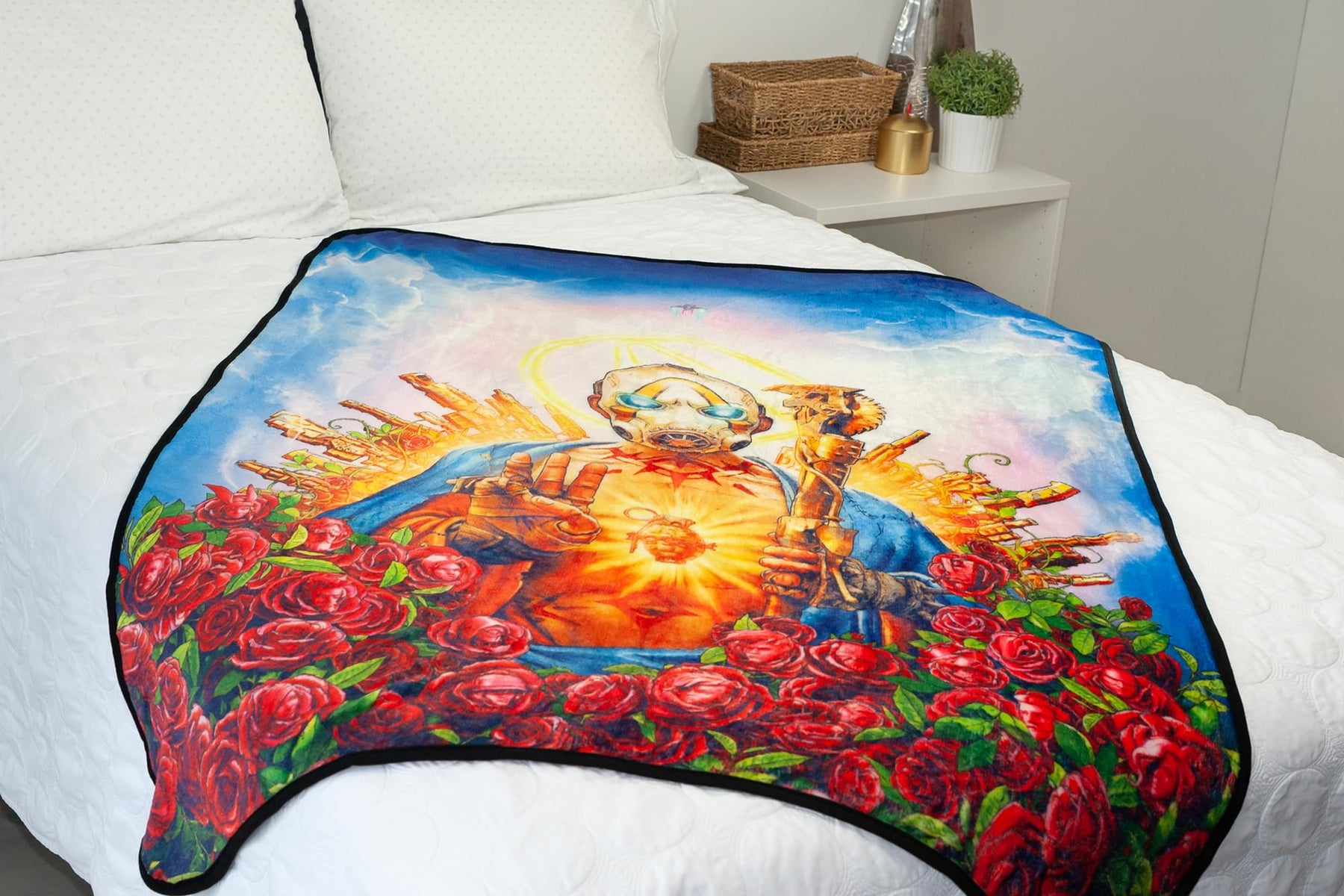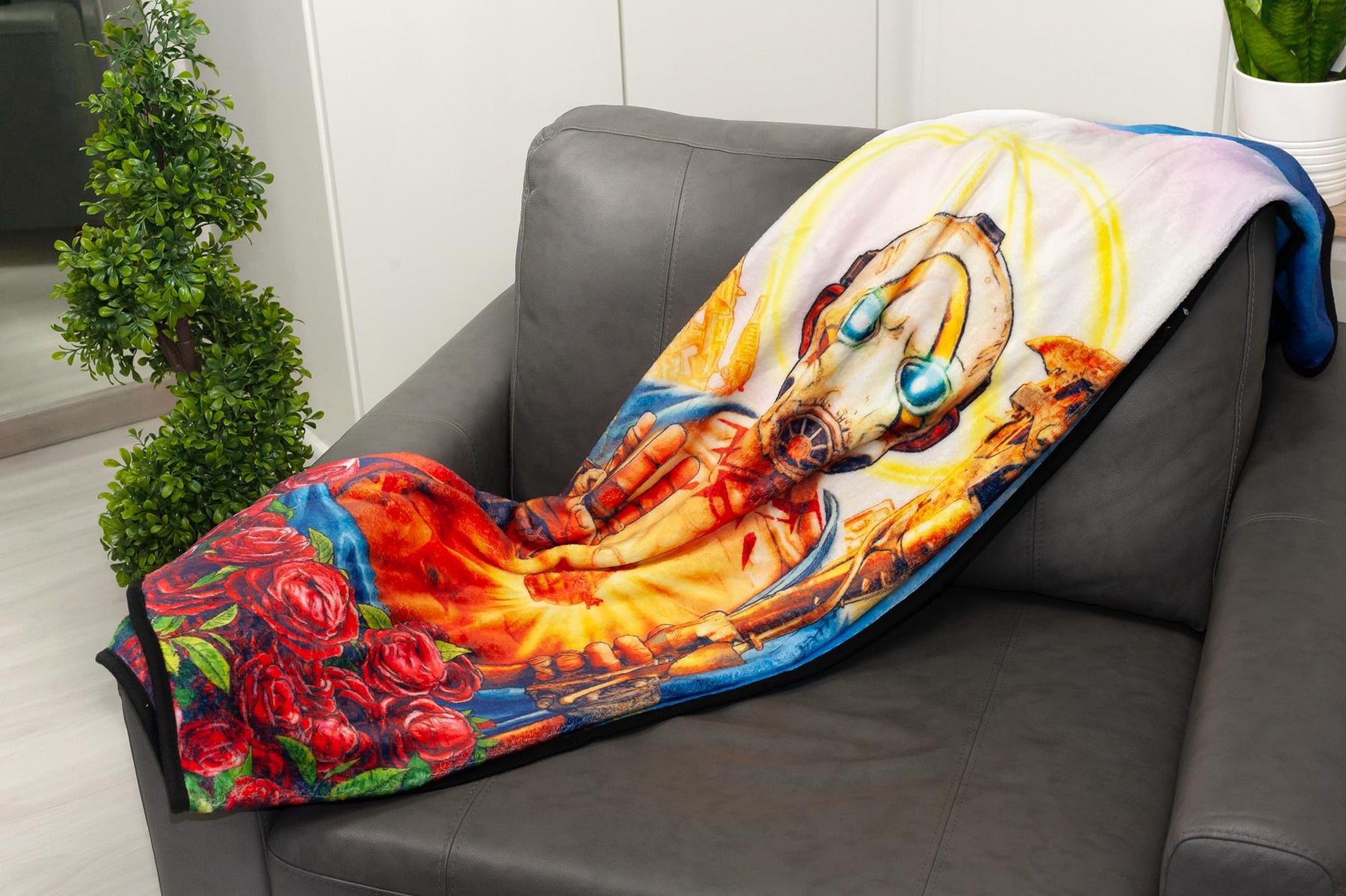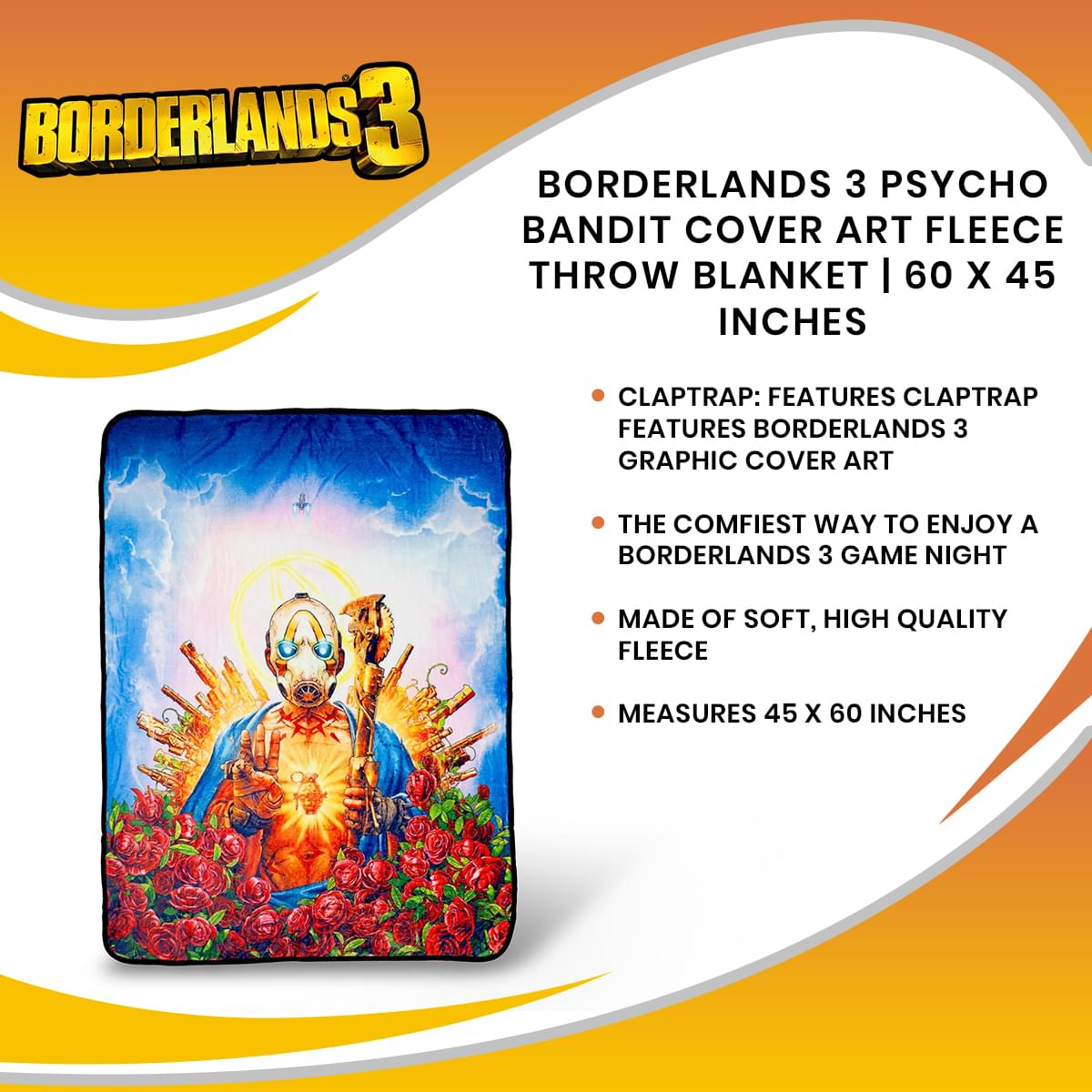 Borderlands 3 Psycho Bandit Cover Art Fleece Throw Blanket | 60 x 45 Inches
TAKE THE JOURNEY TO PANDORA: When stepping into a game of Borderlands, your passion and desires are clear; find the Vault's treasure and remove anyone who stands in your way. Make your passions standout in the wastelands with this Borderlands 3 blanket!
UNIQUE BORDERLANDS 3 DESIGN: Fans of the Borderlands series will enjoy the Borderlands 3 cover art that is printed on the blanket. Let your Psycho flag fly with this large Borderlands 3 design!
ALIEN CRAFTED, VAULT HUNTER APPROVED: Crafted from 100% polyester and measuring 60 x 45 inches, this Borderlands 3 blanket is perfect for any fan! Show your passion for the treasures of Pandora with this large and decorative throw blanket!
GEAR UP FOR A BORDERLANDS 3 GAME NIGHT: Cuddle up with this Psycho Bandit blanket as you gear up with guns and adrenaline for the ultimate Borderlands gaming experience! It's even large enough to share with a friend!
OFFICIAL BORDERLANDS 3 THROW BLANKET: Fans of the Borderlands series will enjoy the warm embrace that this Psycho Bandit offers. Feel the rush that only comes from a thrill-seeking shooter game with this officially licensed Borderlands blanket.
STAY REFRESHED WHILE SHOOTING AND LOOTING
Borderlands 3 is the latest installment to the world of Pandora and the unusual treasures to be discovered. With the many dangers that Borderlands 3 presents, it's important to stay warm and comfy while you're running around the world blasting psychos and chasing down the Calypso Twins! This Borderlands 3 fleece blanket is ideal for serious treasure-seekers. Featuring the artwork from the Borderlands 3 video game cover, this blanket will simply blow your mind when you feel just how warm it can be!

ENHANCE YOUR HOME WITH BORDERLANDS 3
Let your environment speak for you when it comes to your personal likes and interests in entertainment by filling your home with the things you love! Fans of the Borderlands series will absolutely go crazy for this large fleece throw blanket featuring the cover art for Borderlands 3! Officially licensed, this soft blanket is crafted from 100% polyester and is designed to be the ultimate addition to any Borderlands fan's collection! Grab this blanket for yourself or the Borderlands fan in your life today!