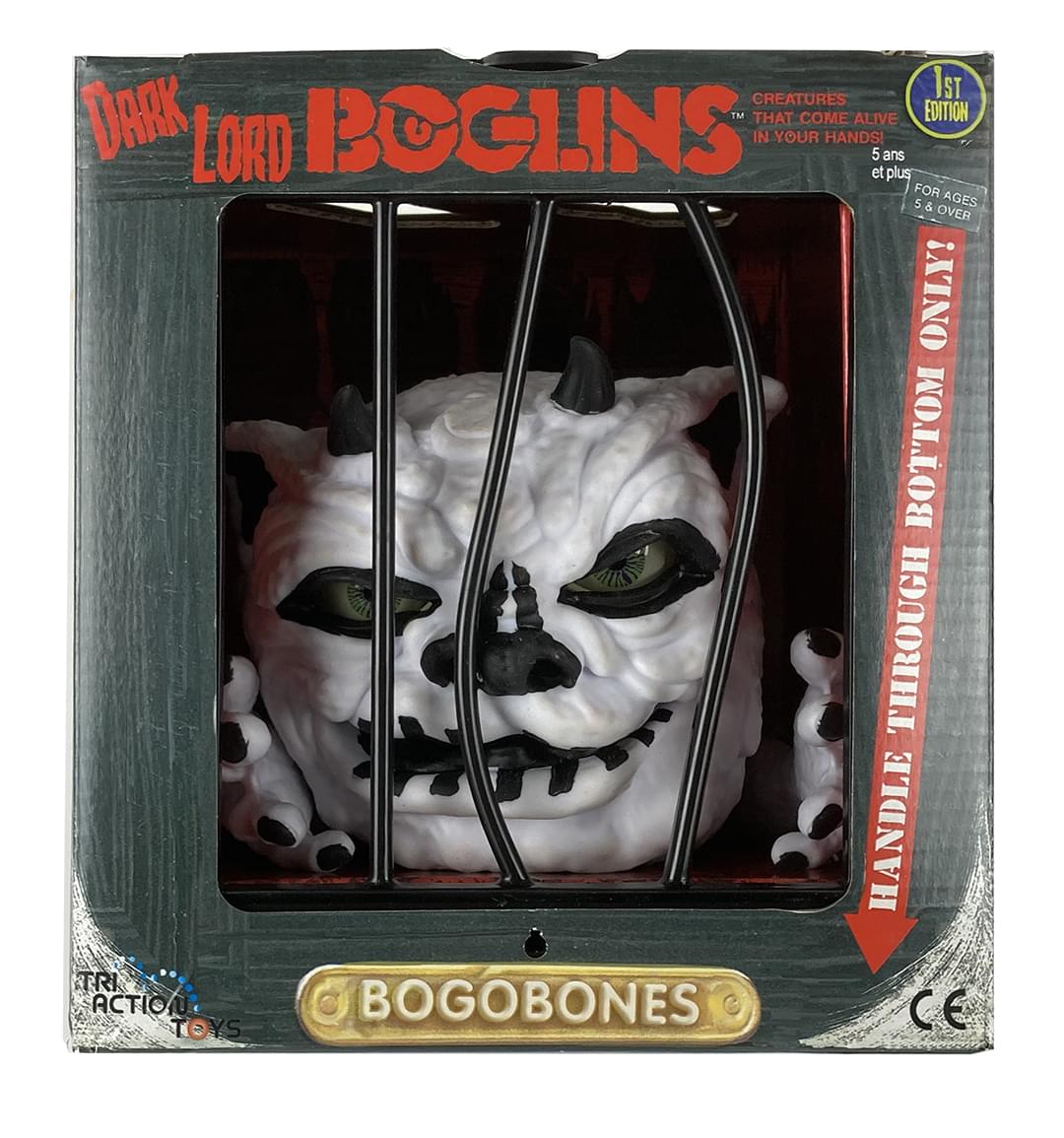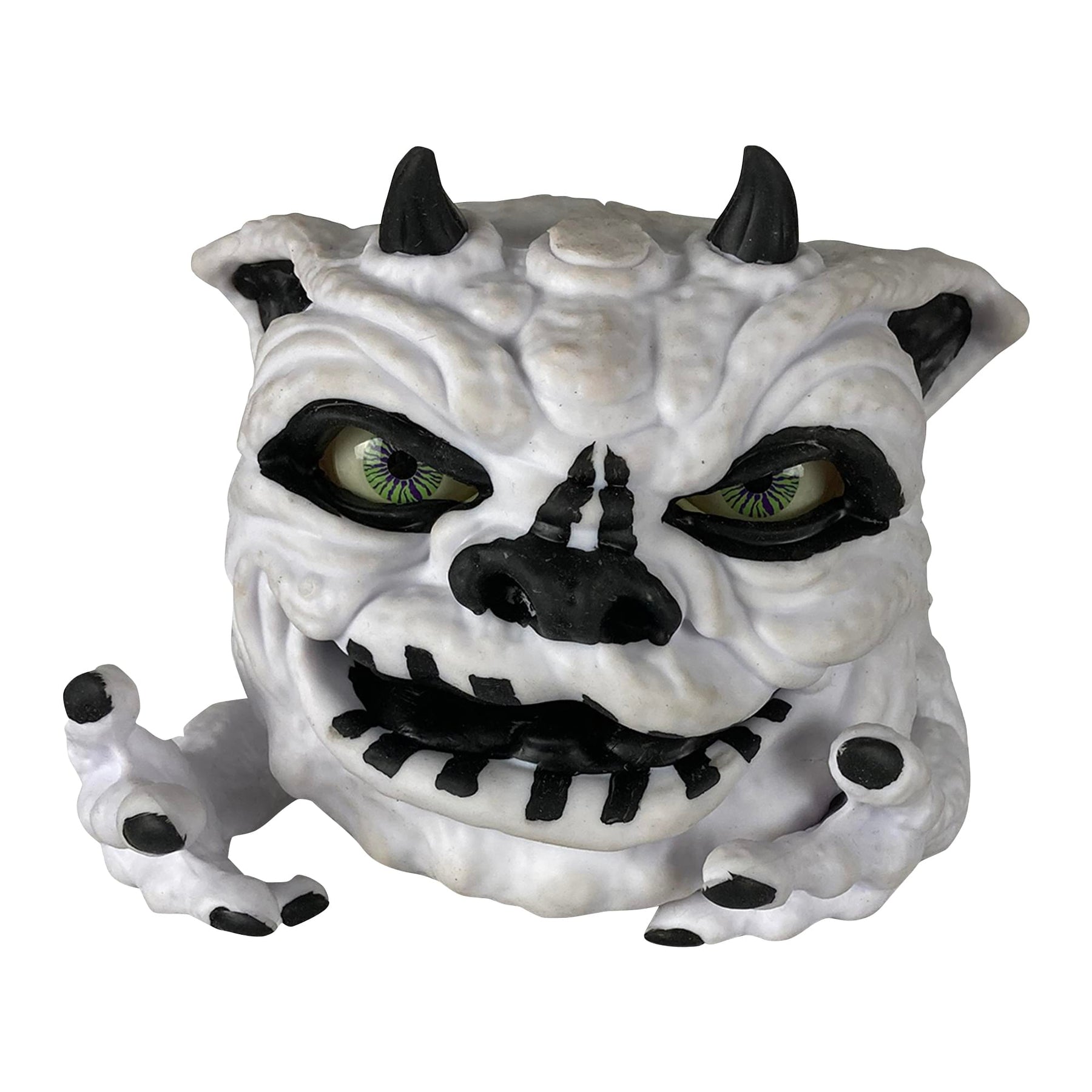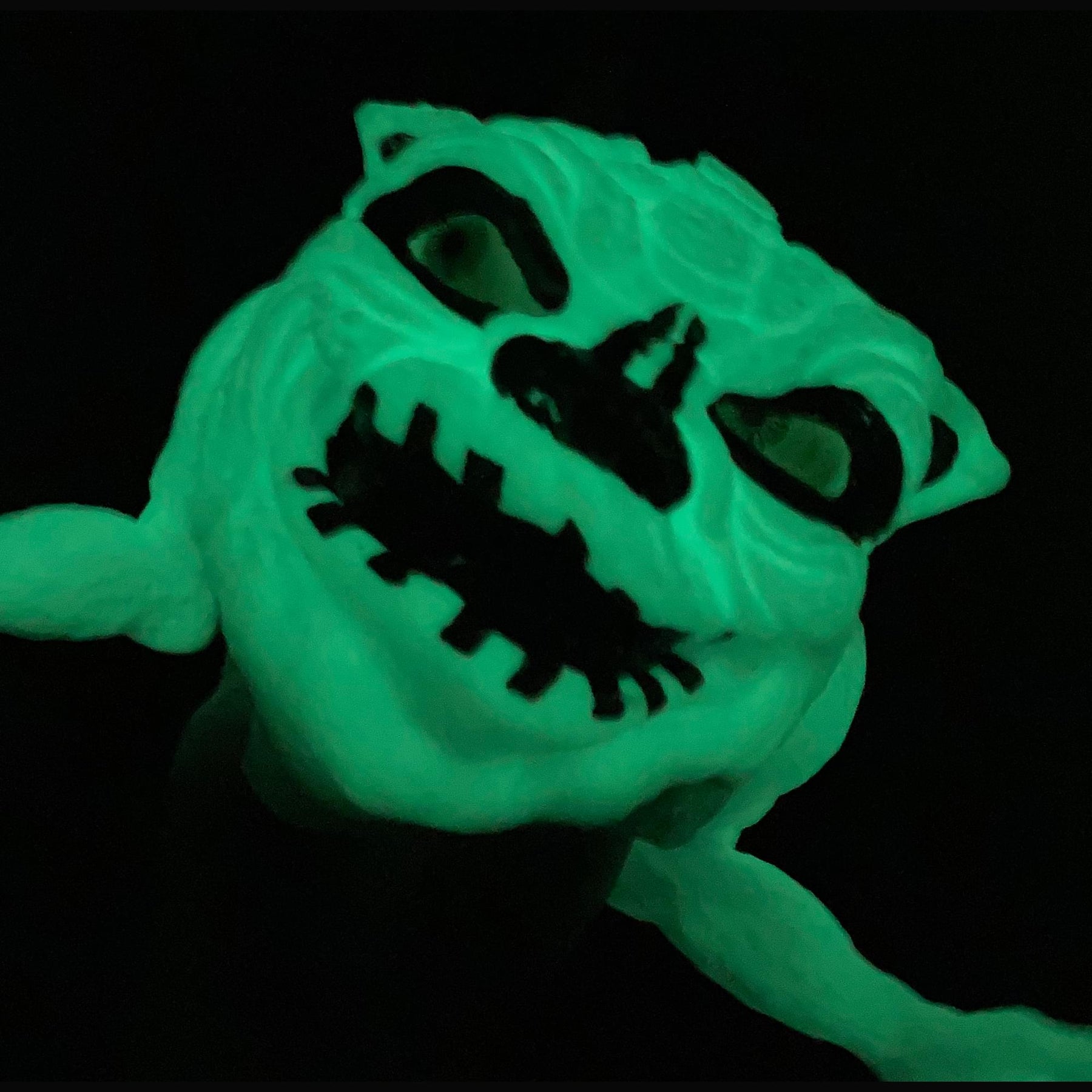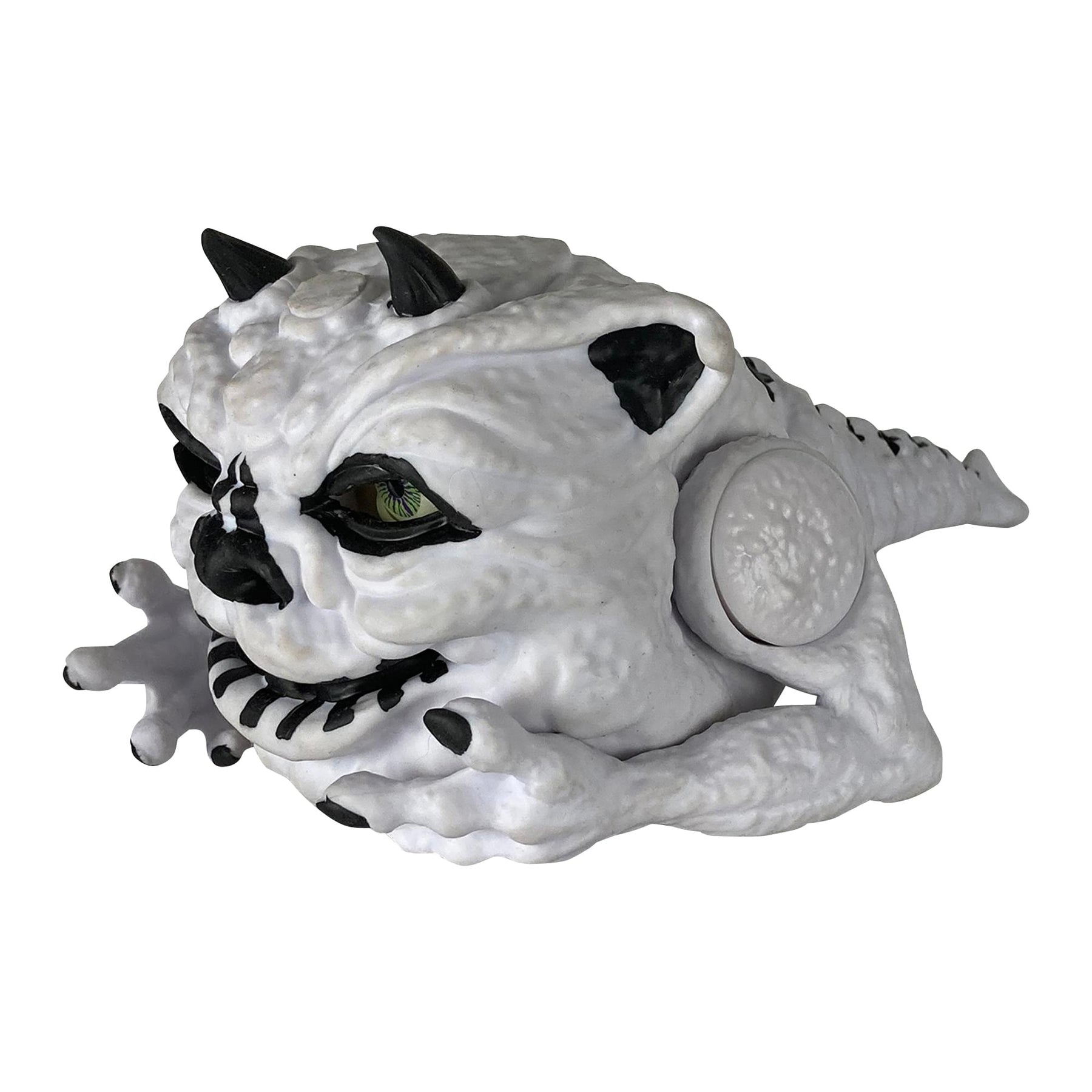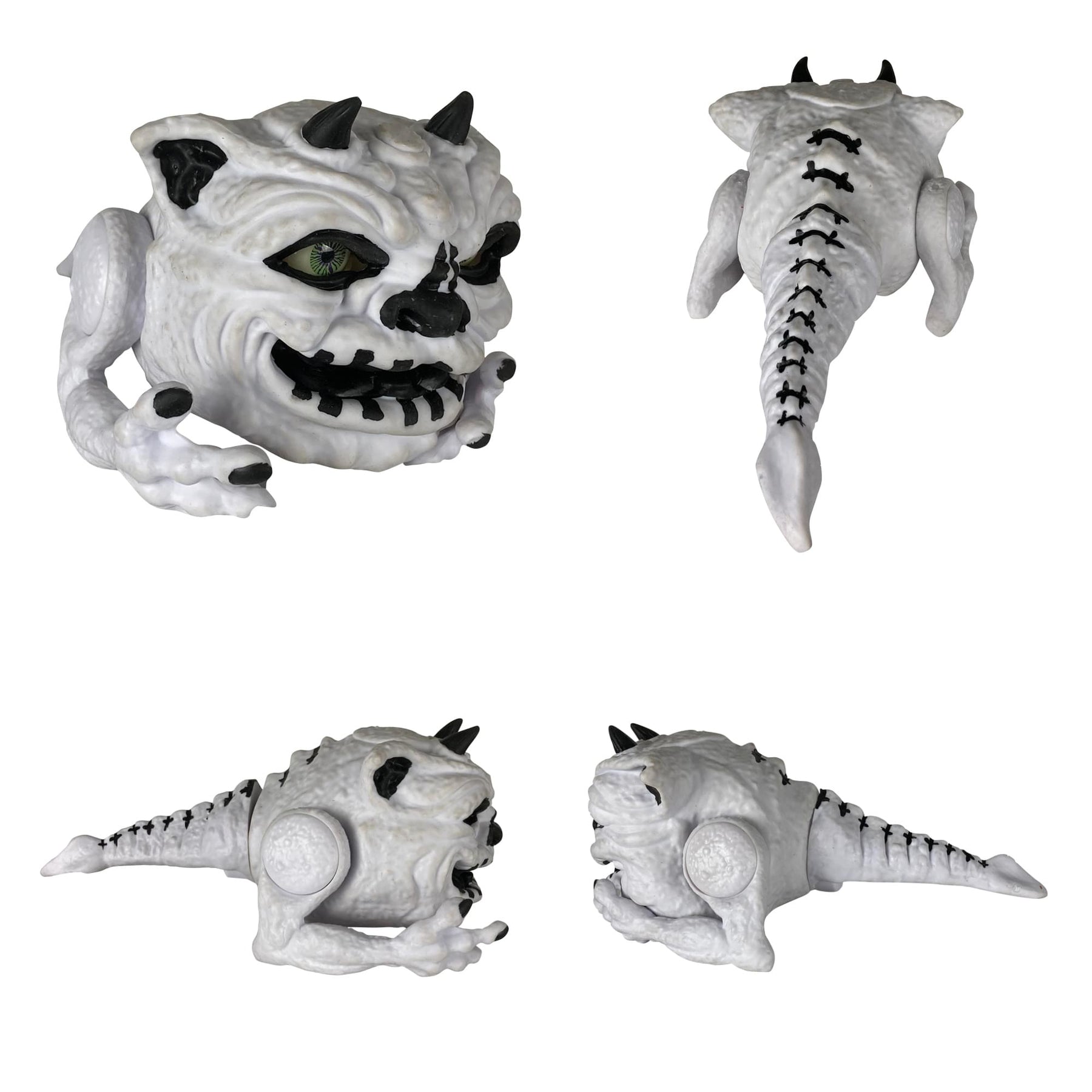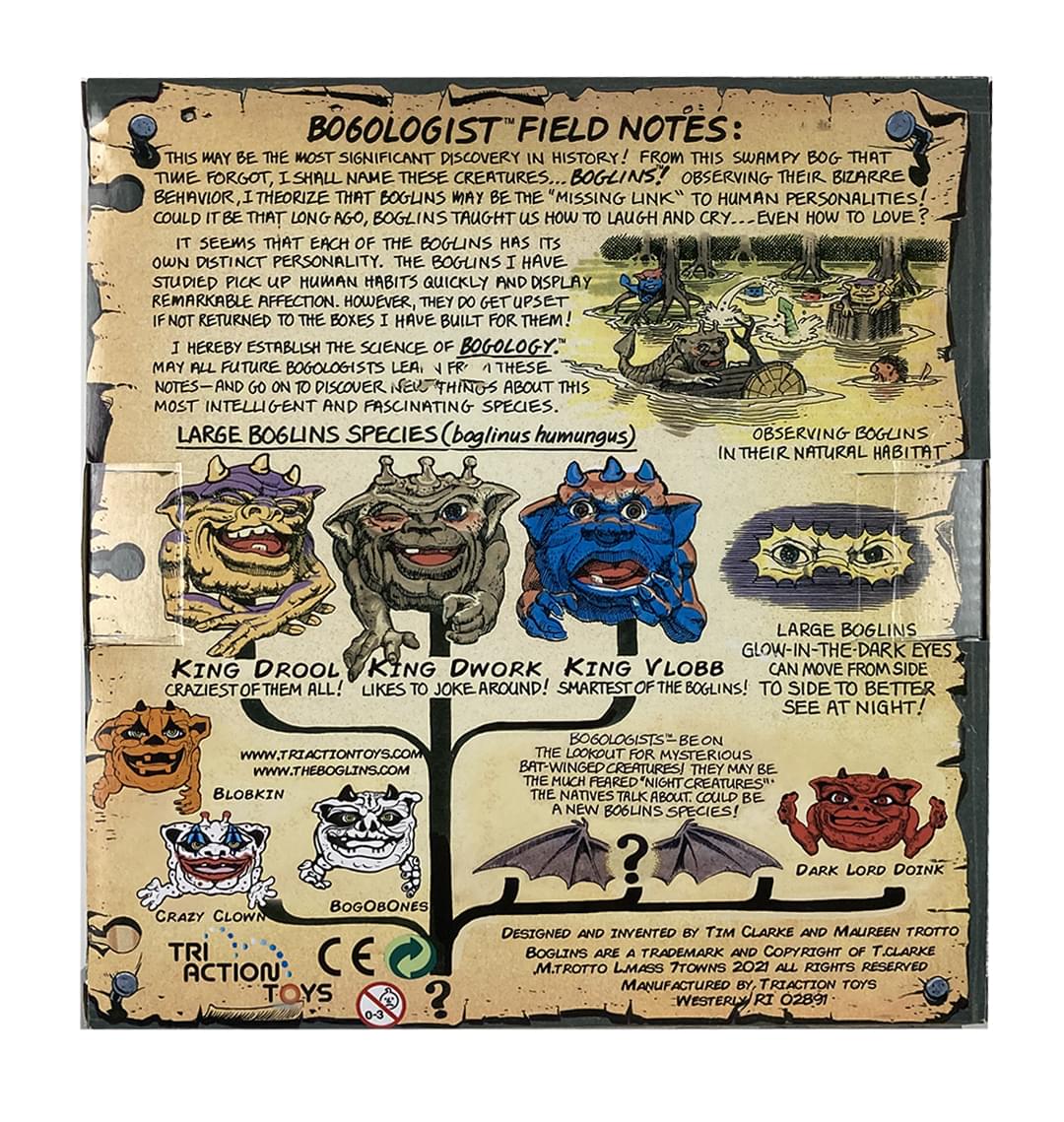 Boglins Dark Lords 8-Inch Foam Monster Puppet | Bog-o-Bones
BOGLINS EVOLVED: The popular 80's toy craze is back in their original size and cages, but they have evolved with new styles!
FUN DESIGN: Part of the Dark Lord Boglins series - spooky Halloween-themed Boglins!
READY FOR ACTION: 8-inch foam action puppet features movable arms and glow-in-the-dark eyes! Boglins come alive in your hands - no batteries required!
UNIQUE PACKAGING: Delivered in its "cage", this King Boglin is ready to break out and join your collection!
GREAT GIFT IDEA: Add this fun figure to your personal collection or gift it to the Boglins fan in your life!
Blobkin and Bog-O-Bones haunt the No Bog Lands in the valley of Doom, no Boglin dares to set hand or tail there. So treacherous and evil are these two that they are known to steal small Boglins and carry them off to the Valley, a very inhospitable place filled with dread and woe. For this reason, every Halloween young Boglins stay indoors and leave carved pumpkins on their door steps to try and trick Blobkin and Bog-O-Bones into stealing their Jack-O-lanterns and leaving them alone. The Jack-O-lanterns are often filled with sugary candies that send Blobkin and Bog-O- Bones into fits of laughter which can be heard for miles around the Bog.