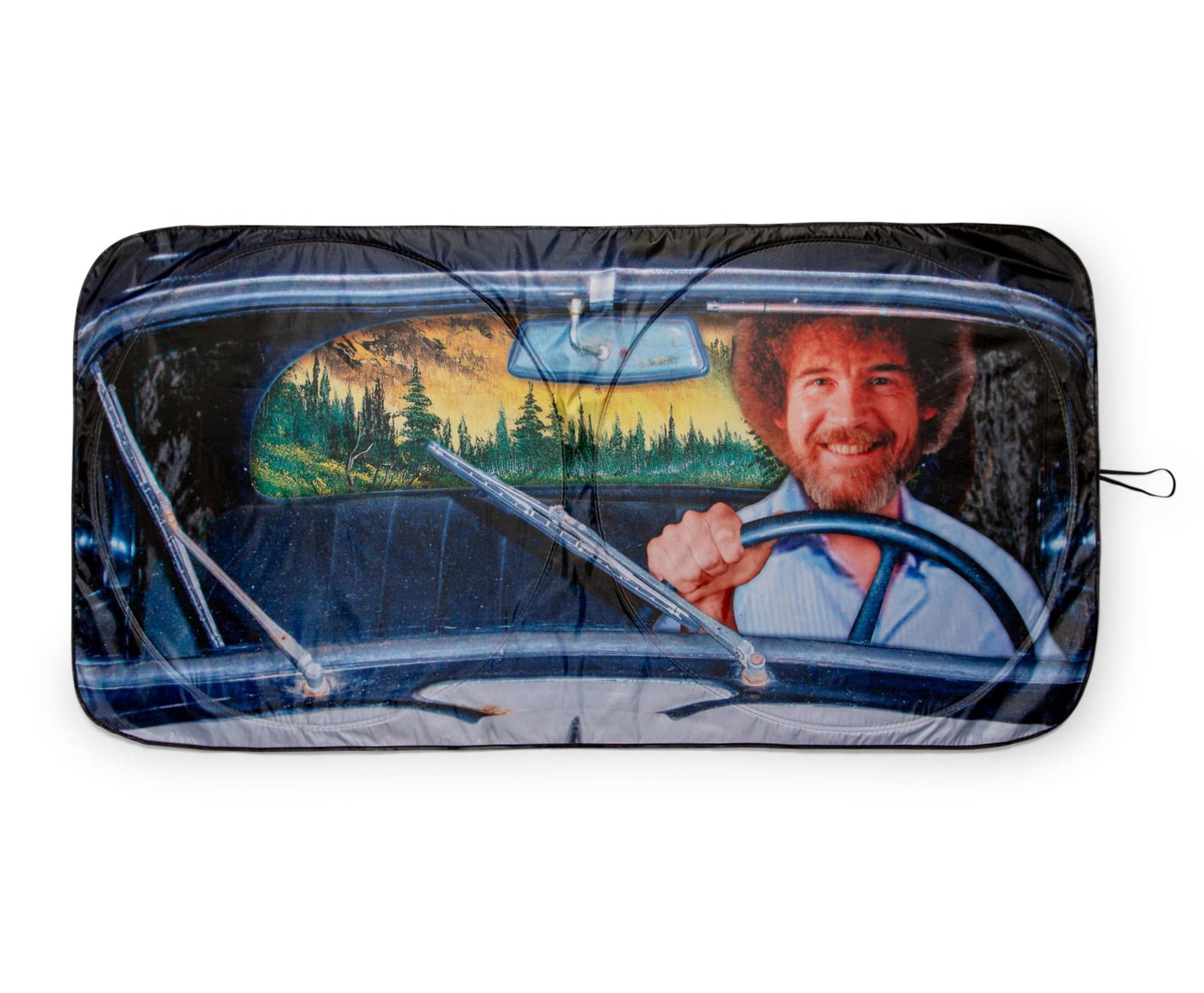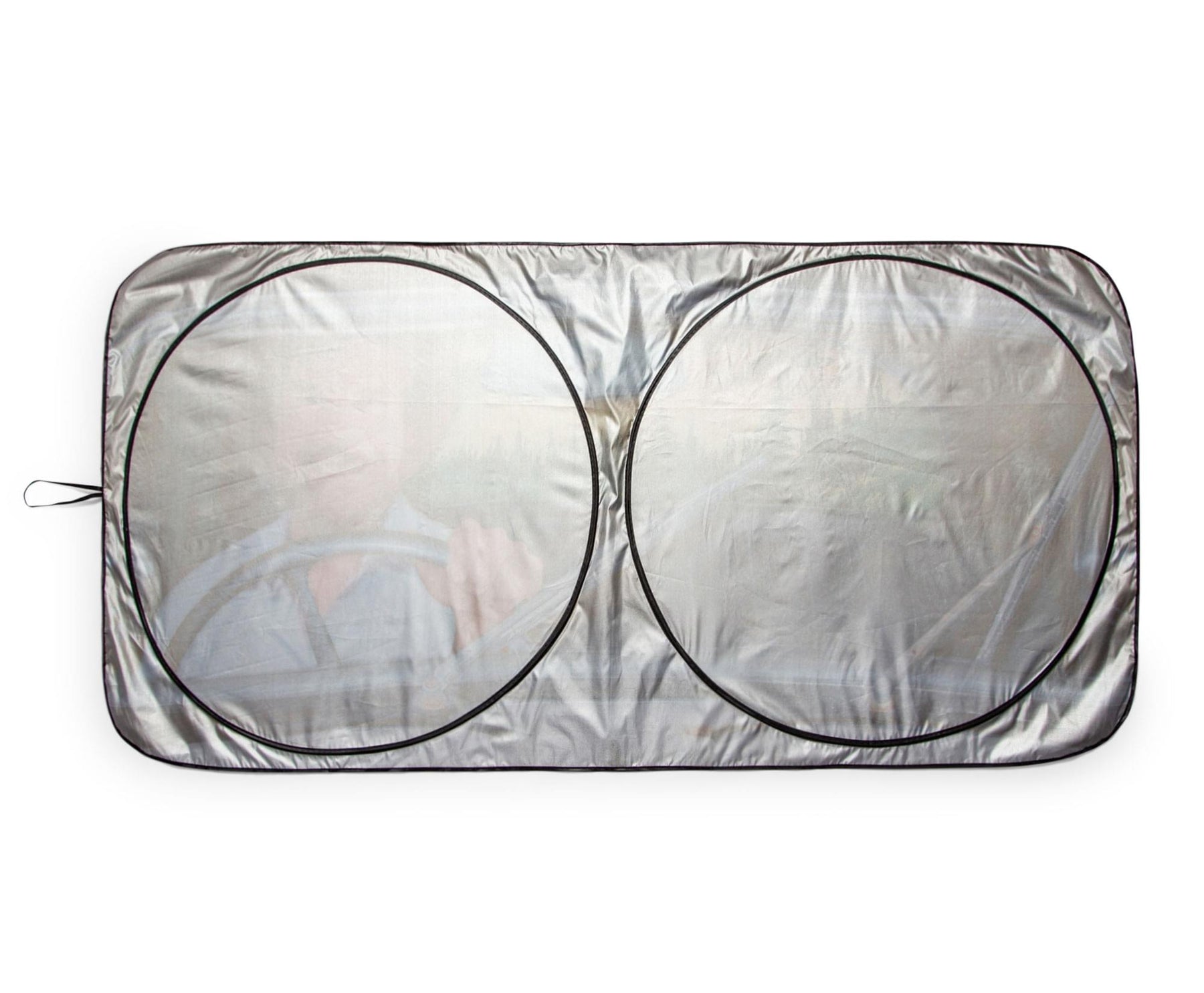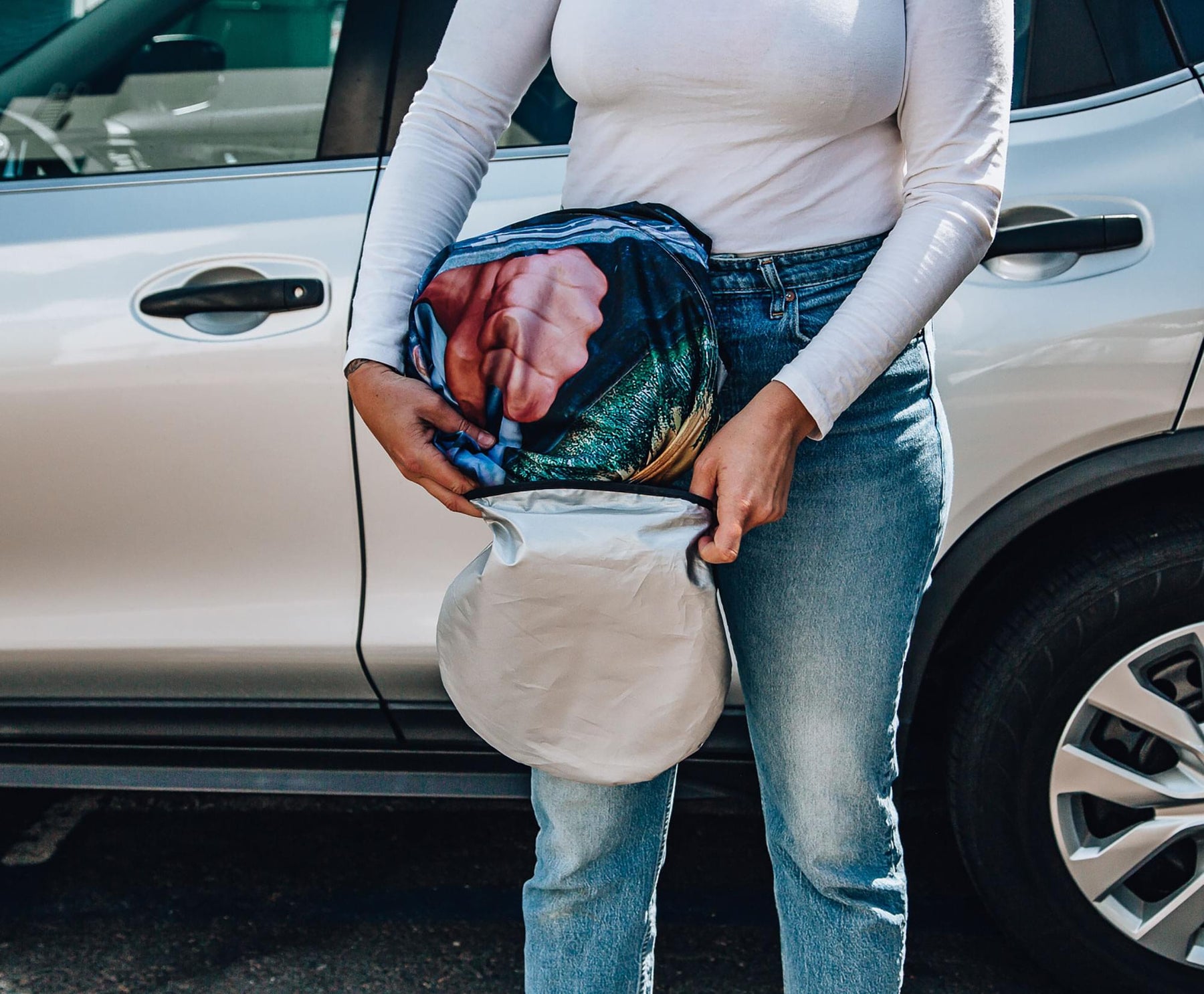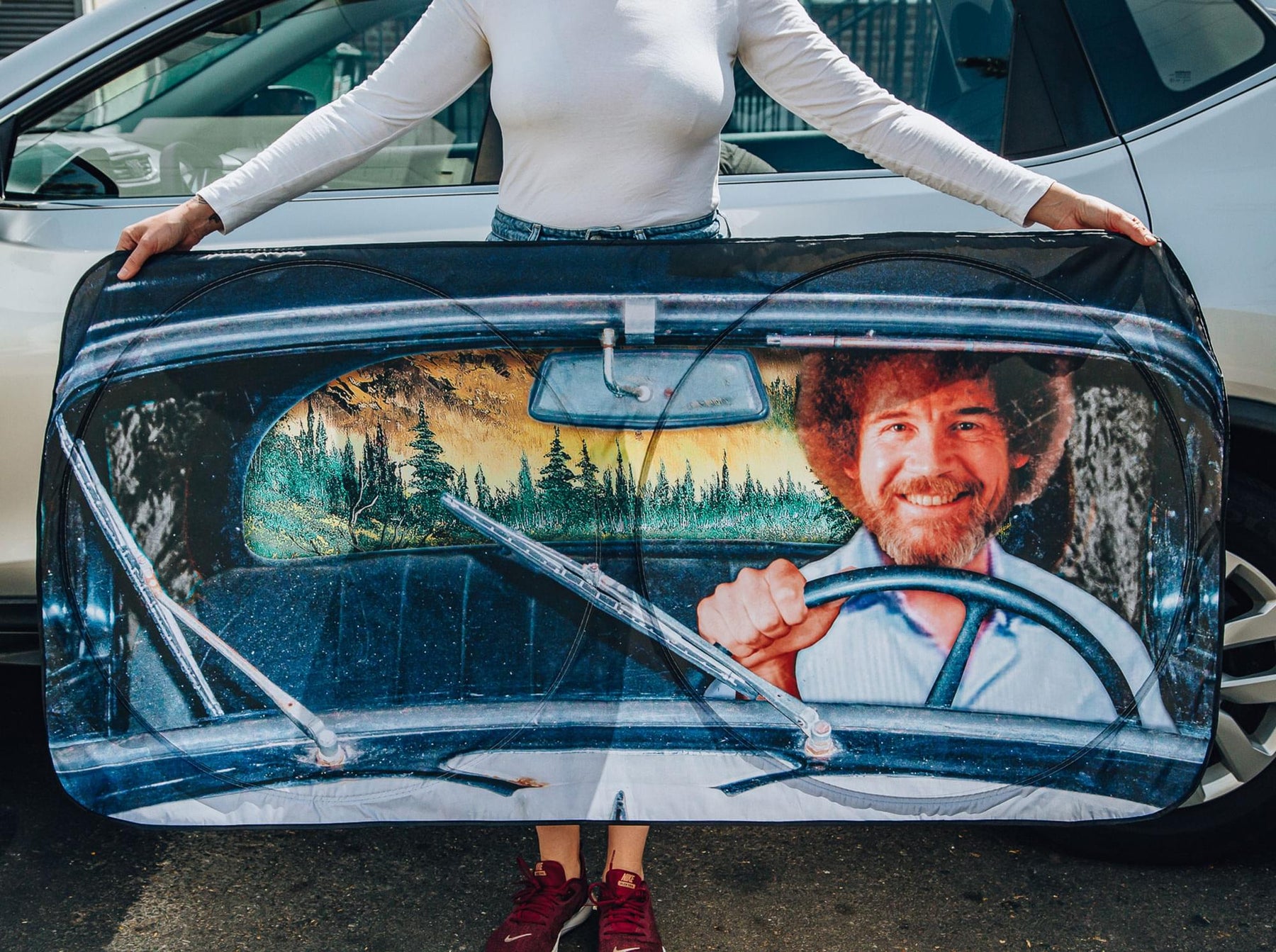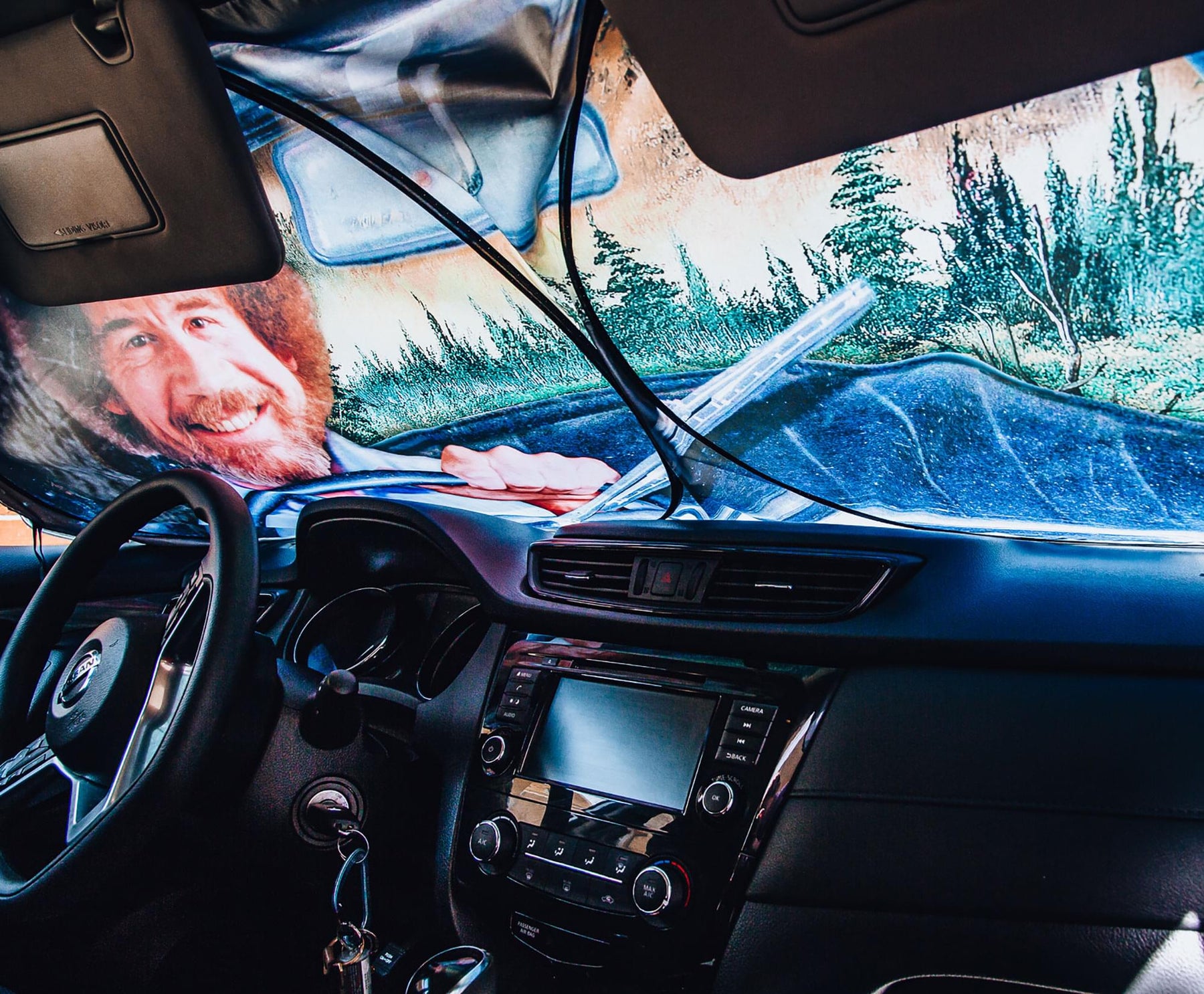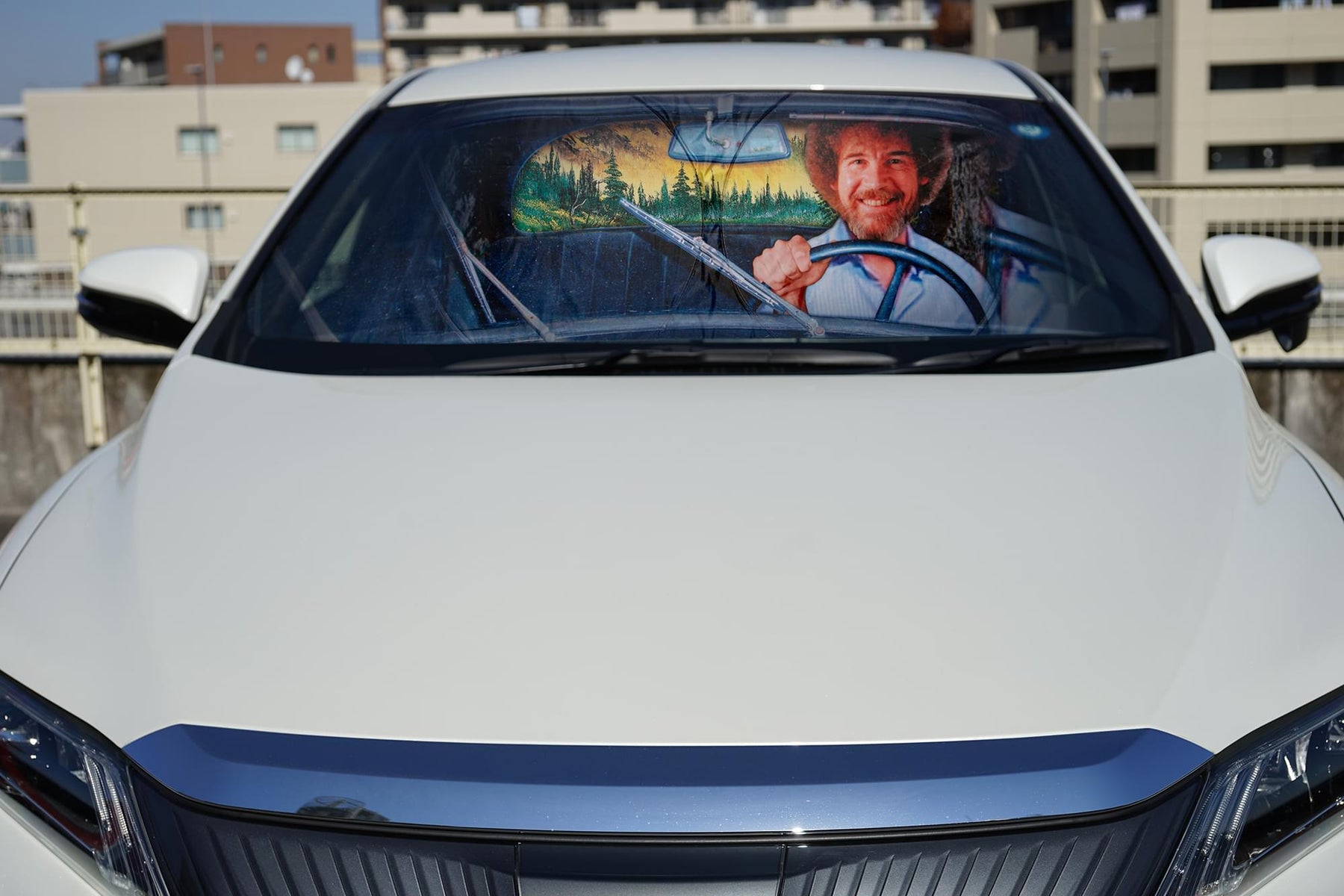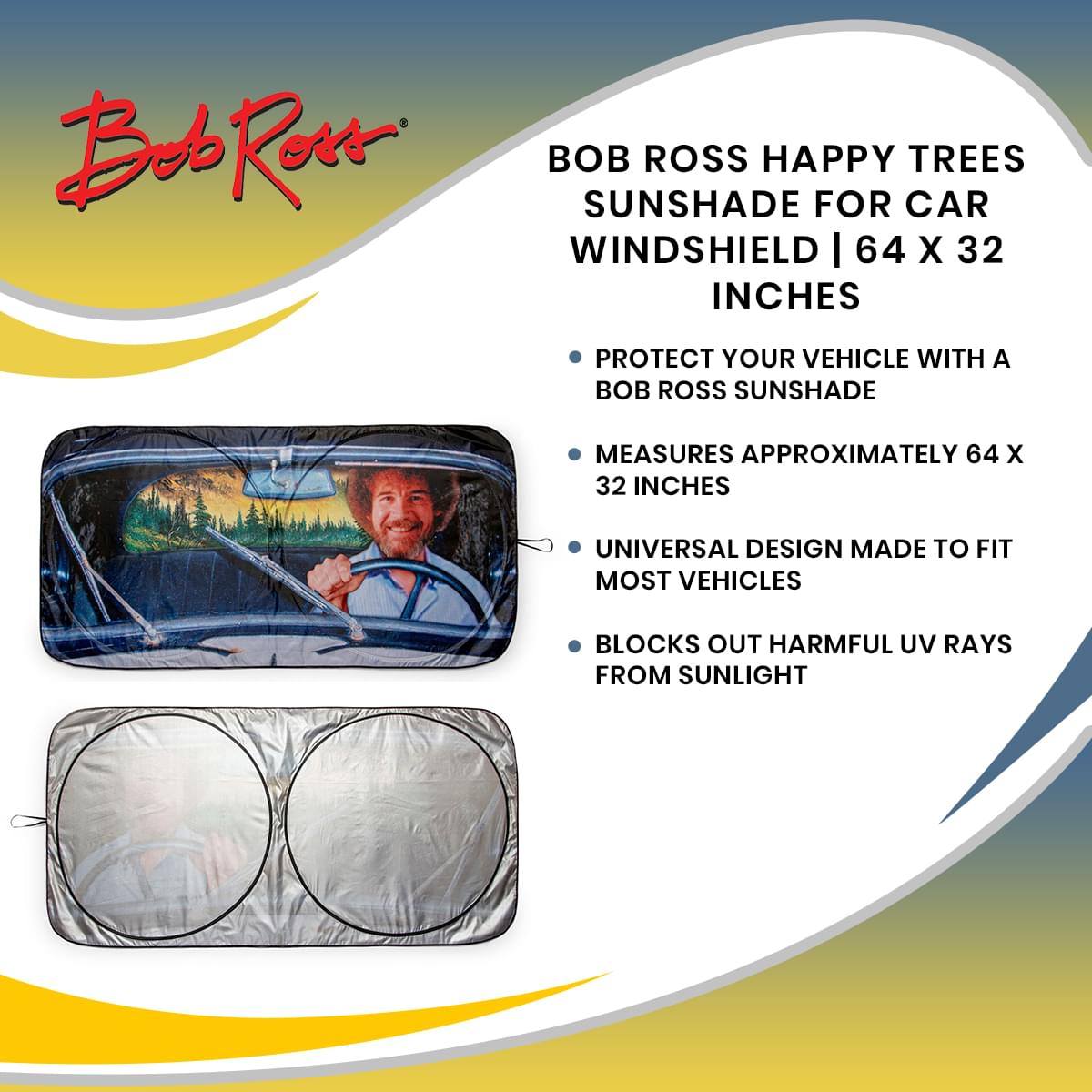 Bob Ross Happy Trees Sunshade for Car Windshield | 64 x 32 Inches
Be Cool By Being Cool: Never open the car door to a wave of hot air again with this Bob Ross sunshade. Protect your car's interior with this handy windshield accessory, which keeps it cool and blocks out UV rays.
Iconic Design: Inspired by the iconic Joy of Painting host, this Bob Ross sun visor features the legendary artist. The sunshade makes it look like Bob Ross is driving your vehicle through the scenic area in one of his paintings.
Universal Fit: Measuring approximately 64 x 32 inches, this full-coverage sun visor is made to fit most standard vehicles. The collapsible design allows you to easily fold and safely tuck away the sunshade until needed.
Geeky Car Accessory: Deck out your vehicle with your favorite artist. This collectible Bob Ross sunshade makes it easy to block out harmful UV rays from the sunlight. Simply place it on the windshield for maximum coverage.
Makes A Great Gift: Now you can give Bob Ross the wheel. The legendary artist will protect your vehicle one brush stroke at a time. Upgrade your ride with this officially licensed Bob Ross sunshade. No paint required!
LET'S GET CRAZY... WITH CAR ACCESSORIES

Ditch the paint and drive by numbers with this exclusive Bob Ross car sunshade. Best known for hosting The Joy Of Painting series, Bob Ross is here to take your car out for a joy ride. With the world's favorite art instructor at the wheel, you don't have to worry about any "happy little accidents."
Inspired by the popular icon, this collectible sun visor makes it look like Bob Ross is driving your car through one of his Mountain Retreat paintings. In his rear-view mirror, you can spot beautiful rolling hills and, of course, happy little trees.
A WINDSHIELD SUNSHADE FOR YOUR FANDOM
The insulative design keeps your vehicle cool while protecting against harmful UV rays. Made of polyurethane bubble material, this sunshade features a universal design that fits most car and truck windshields. Measuring approximately 64 x 32 inches, this handy sunshade covers a large surface area and can be folded up for easy storage.
When you are not driving through almighty mountains and past bubbling streams, use this officially licensed Bob Ross car sunshade to protect your vehicle's interior.
Read All About It on Our Blog
Trending Geek