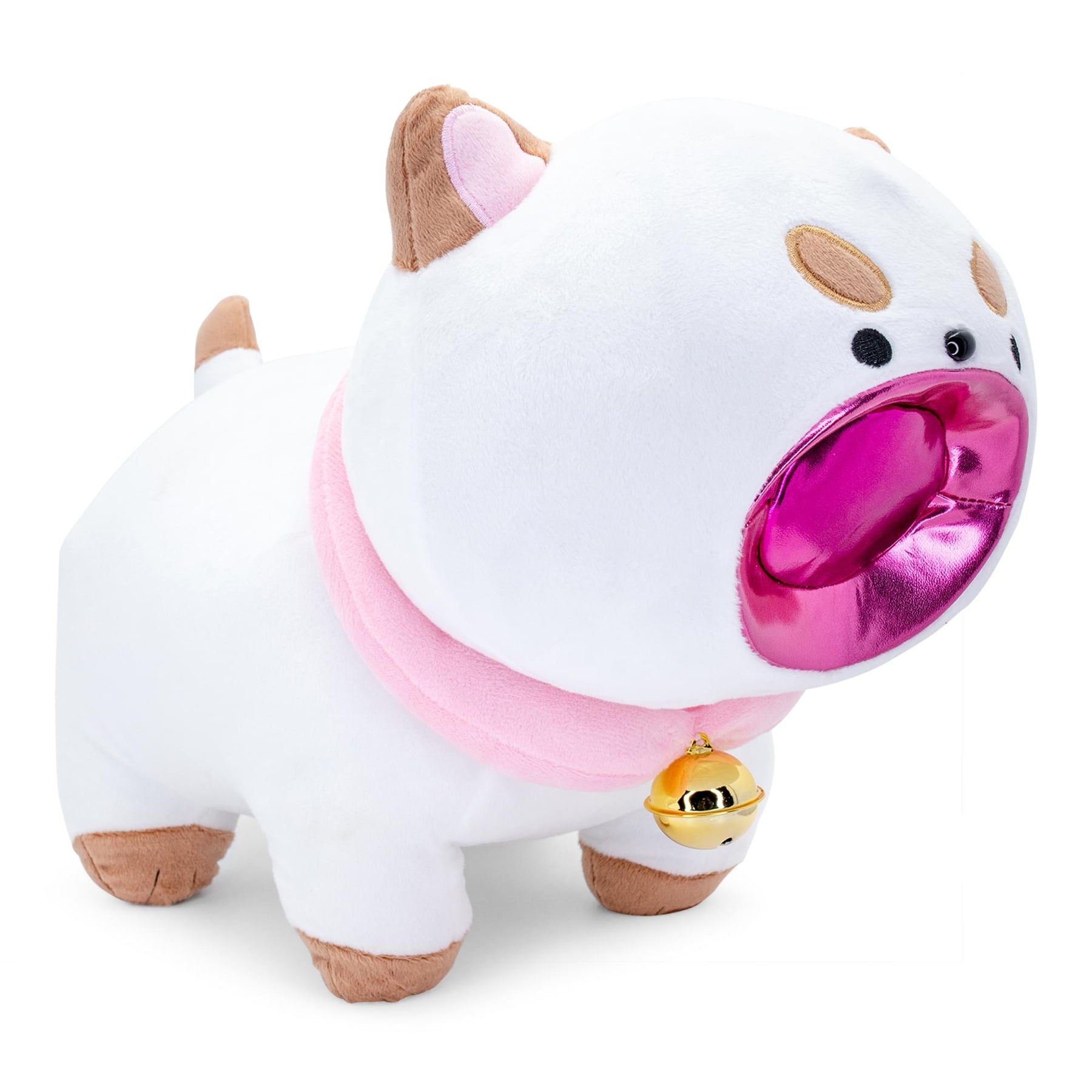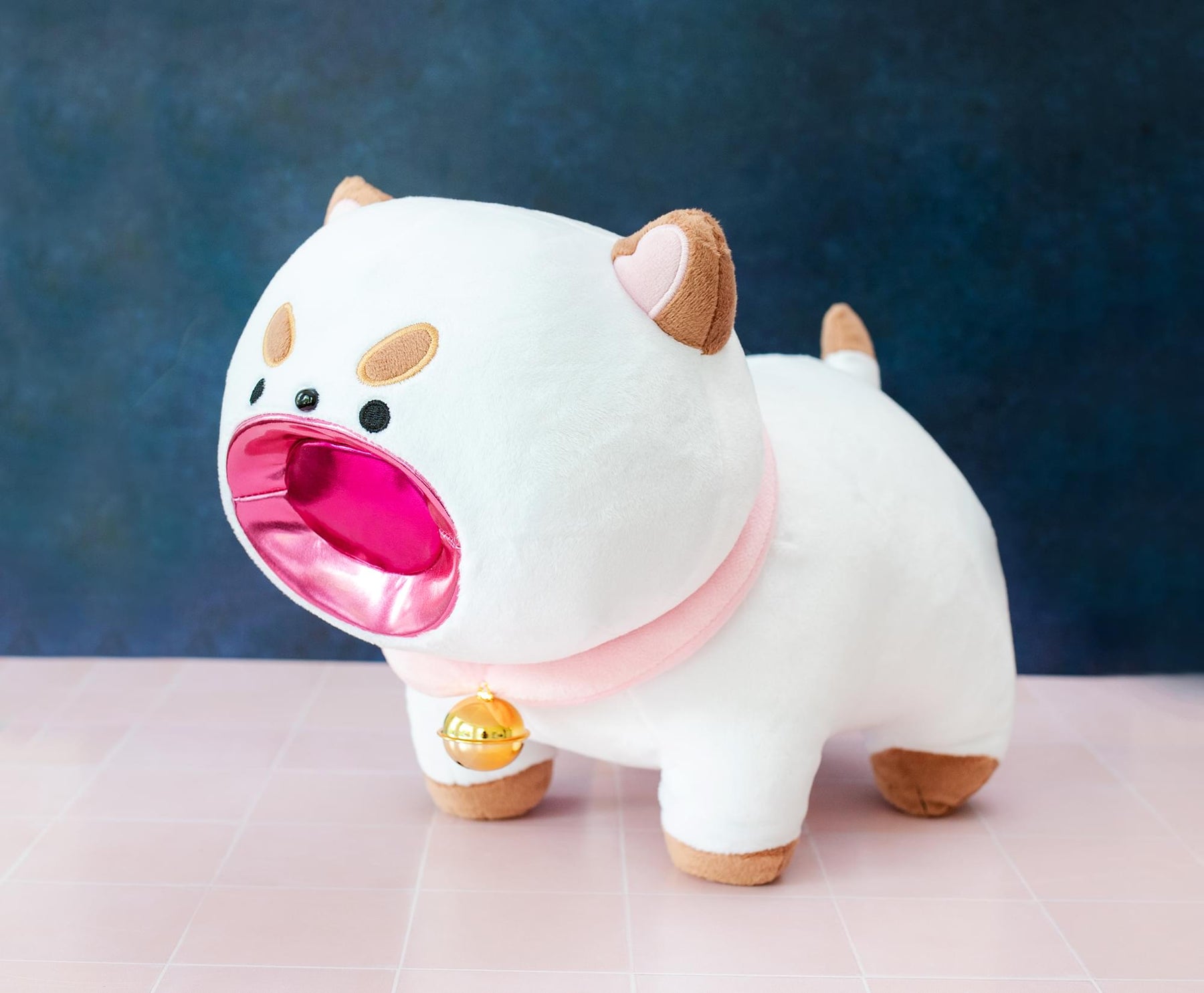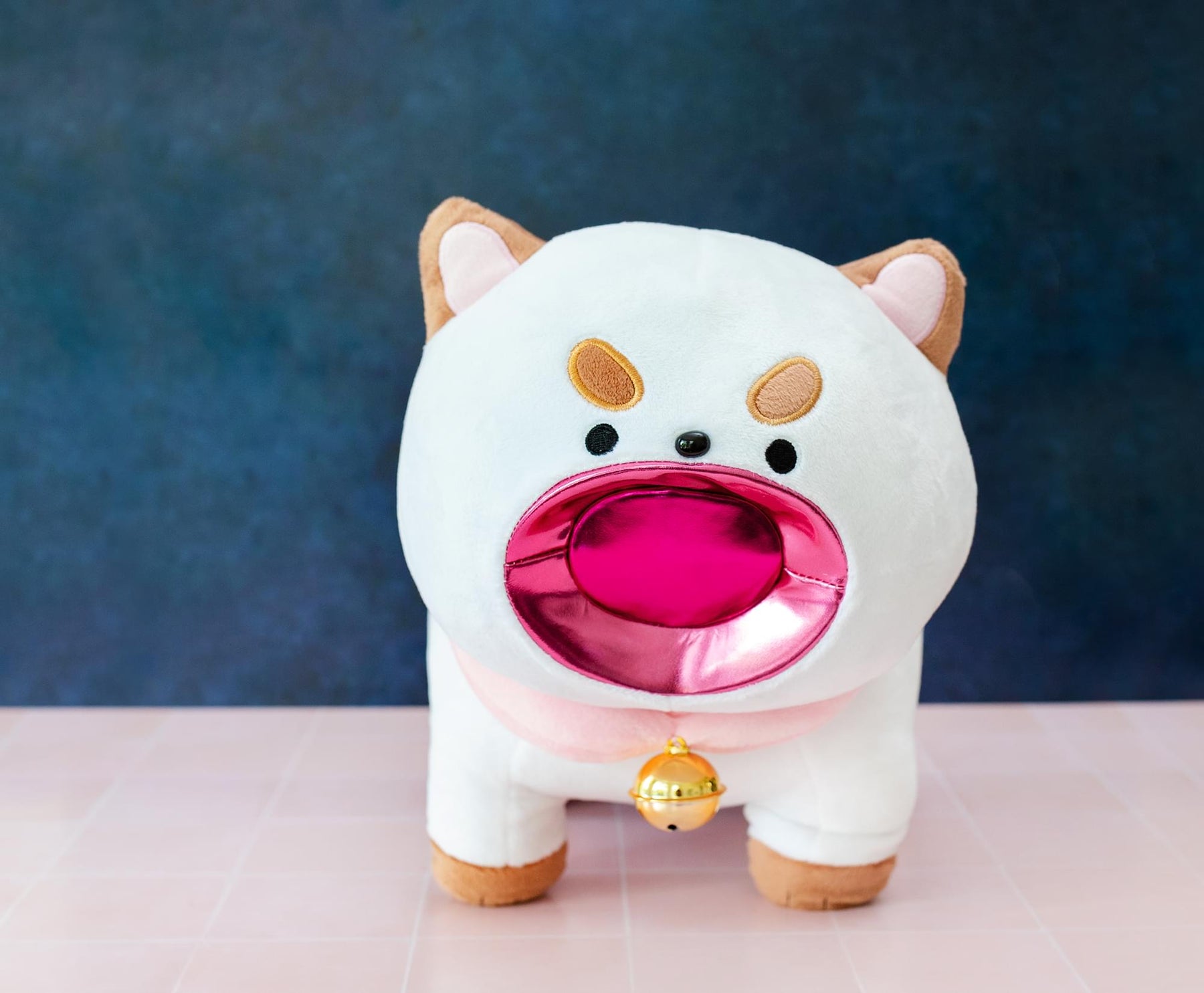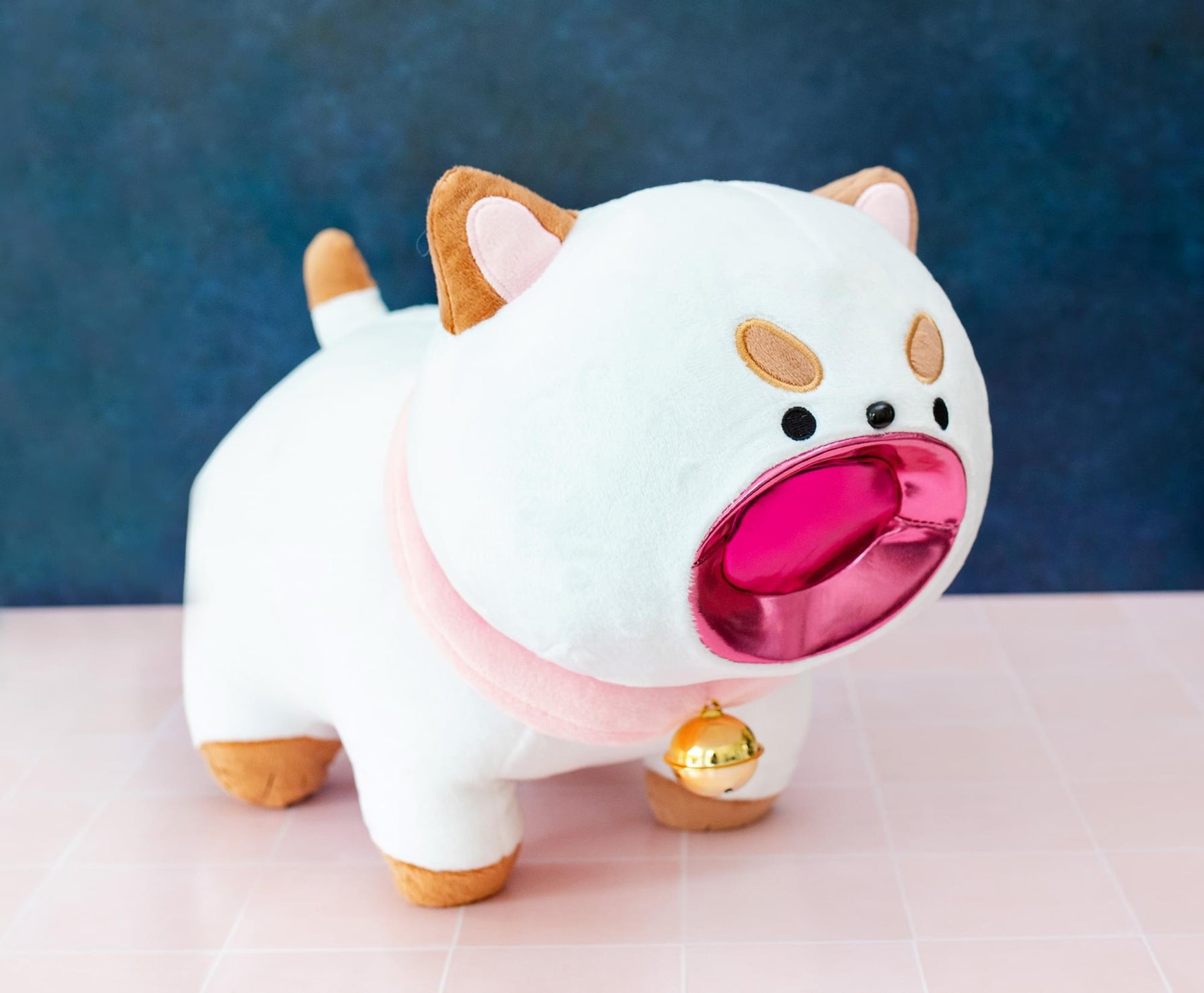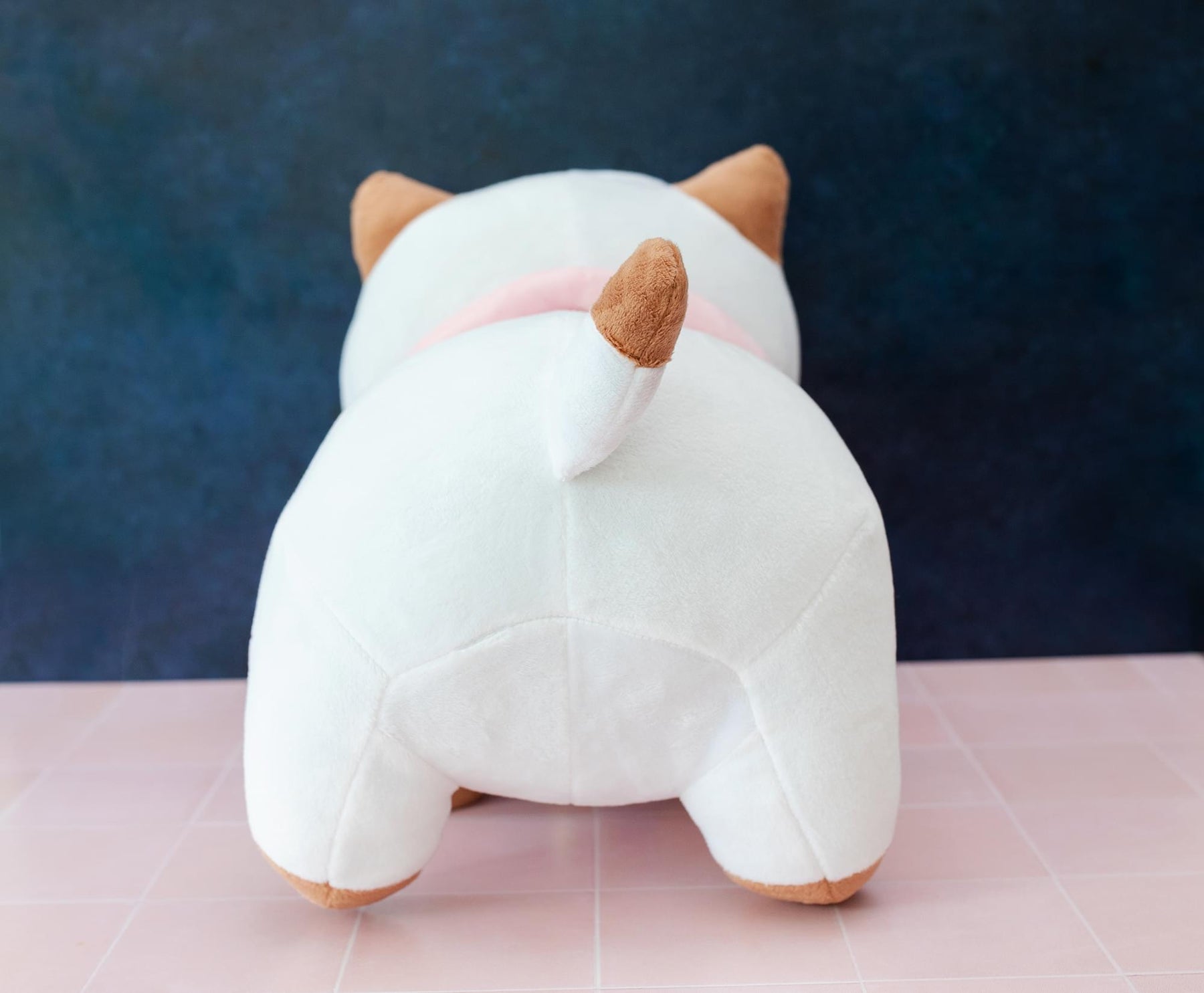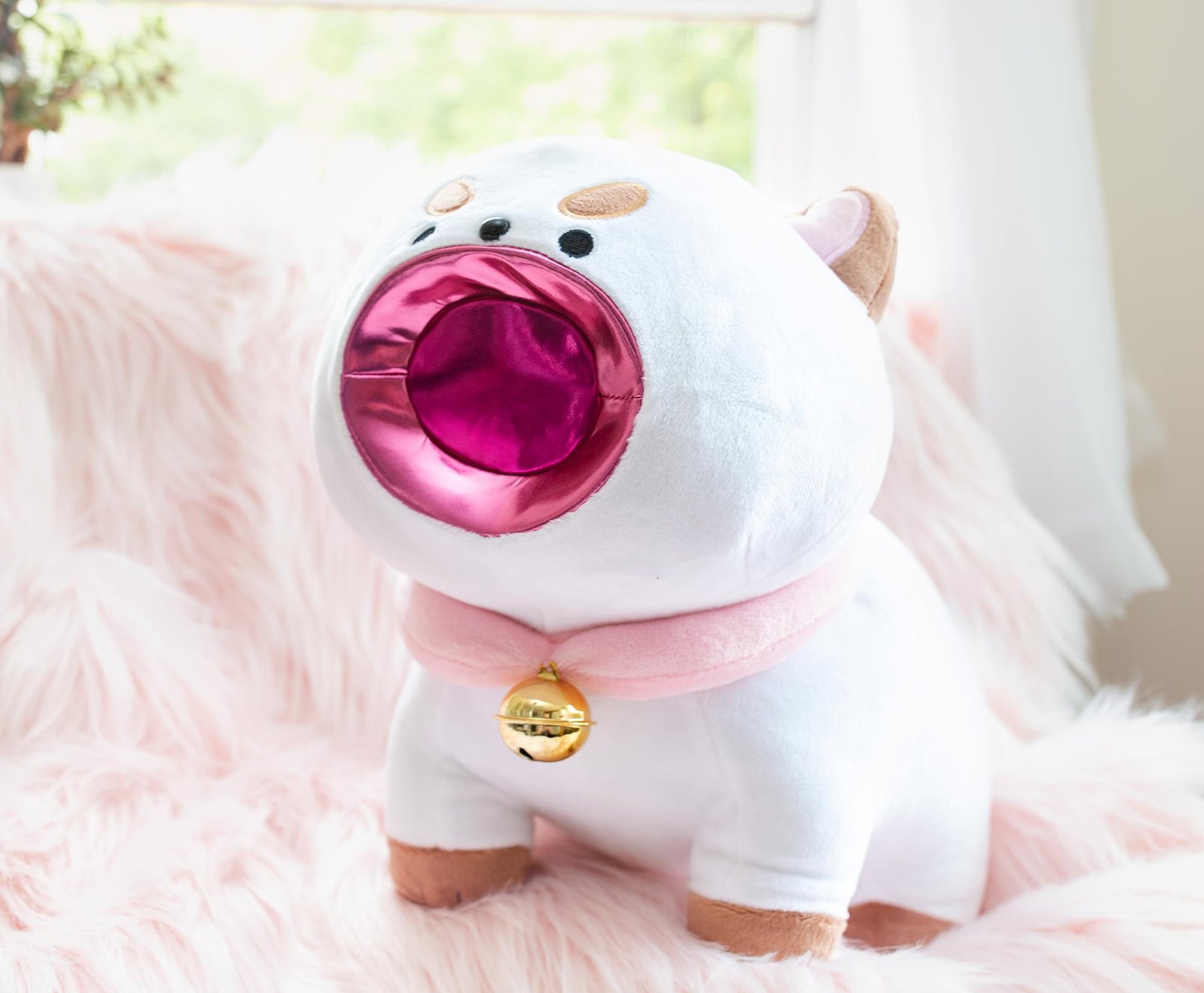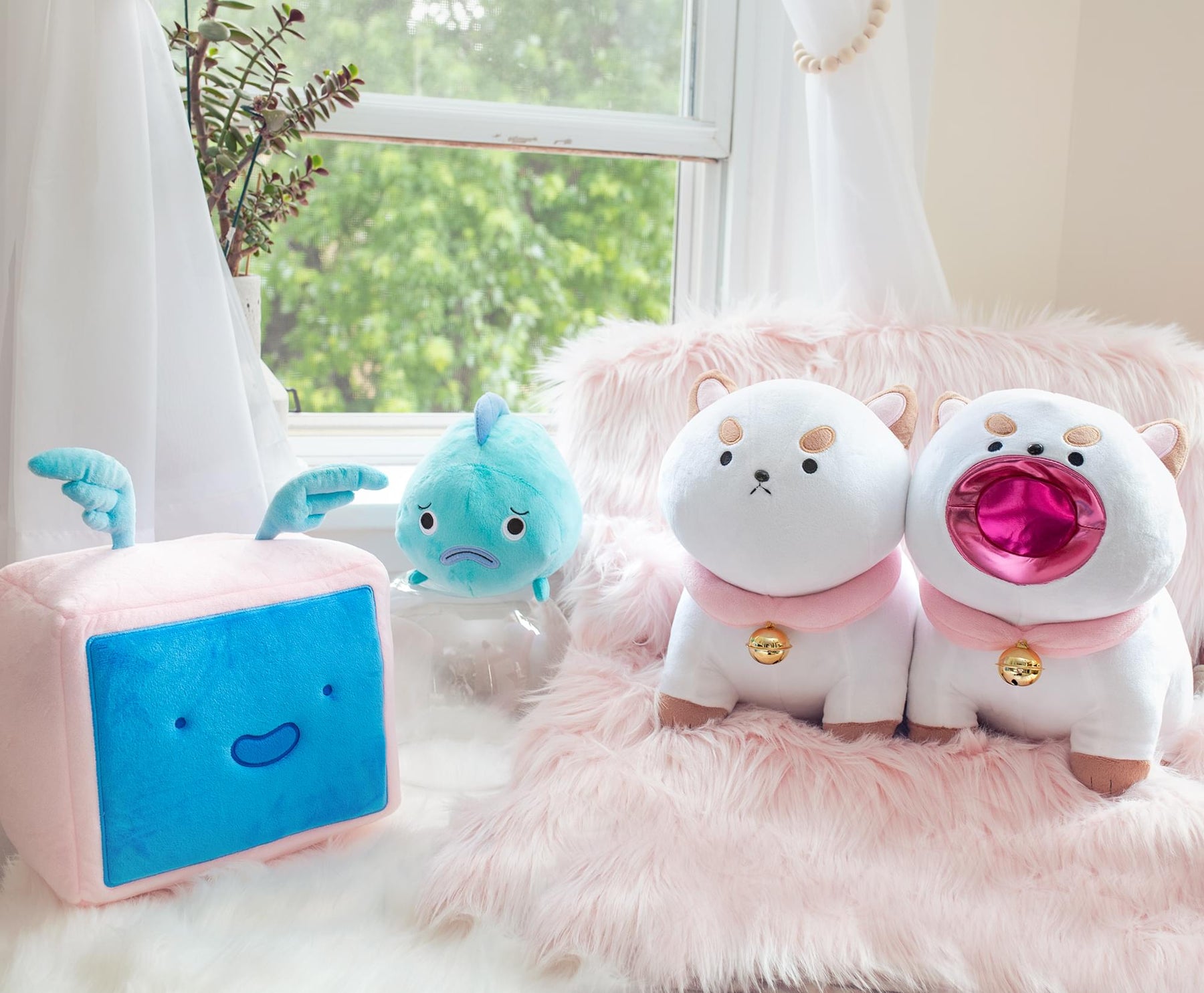 Bee and PuppyCat 16-Inch Collector Plush Toy | Laser Mouth PuppyCat
PEONS MUST BOW: What just fell from the sky? It's a cute cat, or is it a dog? Welcome the out-of-this-world PuppyCat into your reality with this exclusive plush toy collectible inspired by the animated series Bee and PuppyCat.
TEAM PUPPYCAT: Part cat, part dog, part space outlaw. With his tail cocked, PuppyCat is ready to fire a mouth laser beam at any space warlocks that get in your way. He may appear a little serious, but PuppyCat has a soft side just for you.
COSMIC CUDDLES: This large PuppyCat plushie measures approximately 16 inches long, from laser-shooting mouth to canine tail. While PuppyCat prefers to be viewed as cool, you'll find this plush toy to be quite cute with its snuggly design.
A CO-WORKER YOU CAN TRUST: When your temp-job assignment gets tough, this loyal companion has your back. The quality plush design looks just like PuppyCat's appearance in the animated series. For the best care, surface clean only.
OFFICIAL BEE AND PUPPYCAT COLLECTIBLE: The head-strong PuppyCat is here to ward off monsters as this officially licensed plush toy from Bee and PuppyCat. Let this cuddly companion be the adorable sidekick you've always wanted.
FROM FISHBOWL SPACE TO YOUR HOME
Eliminate those pesky temp-job monsters with this exclusive collector's plush from the imaginative world of Bee and PuppyCat.
While he may just appear to be a cute pet hybrid between a cat and dog, PuppyCat is really a free spirit in need of a friend. Join the space outlaw on a new assignment with this fun plush toy to defend you. With mouth open and tail raised, PuppyCat is ready to unleash cosmic destruction on anything that gets in his way.
Take your next temp-job with PuppyCat by your side — just don't call him cute.
A HUGGABLE COMPANION FROM AN ALTERNATE DIMENSION
Working life doesn't always have to be mundane.
When an unlikely friend like PuppyCat arrives from another dimension, you never know what to expect. Discover all the fun the universe has to offer with this plush toy companion, who will make even the most boring jobs feel like an adventure. Soft and snuggly, this charming character plushie is here to accompany you through all your Fishbowl Space antics.
Rest assured that you'll have the job under control with this officially licensed collectible inspired by the hit animated series Bee and PuppyCat.