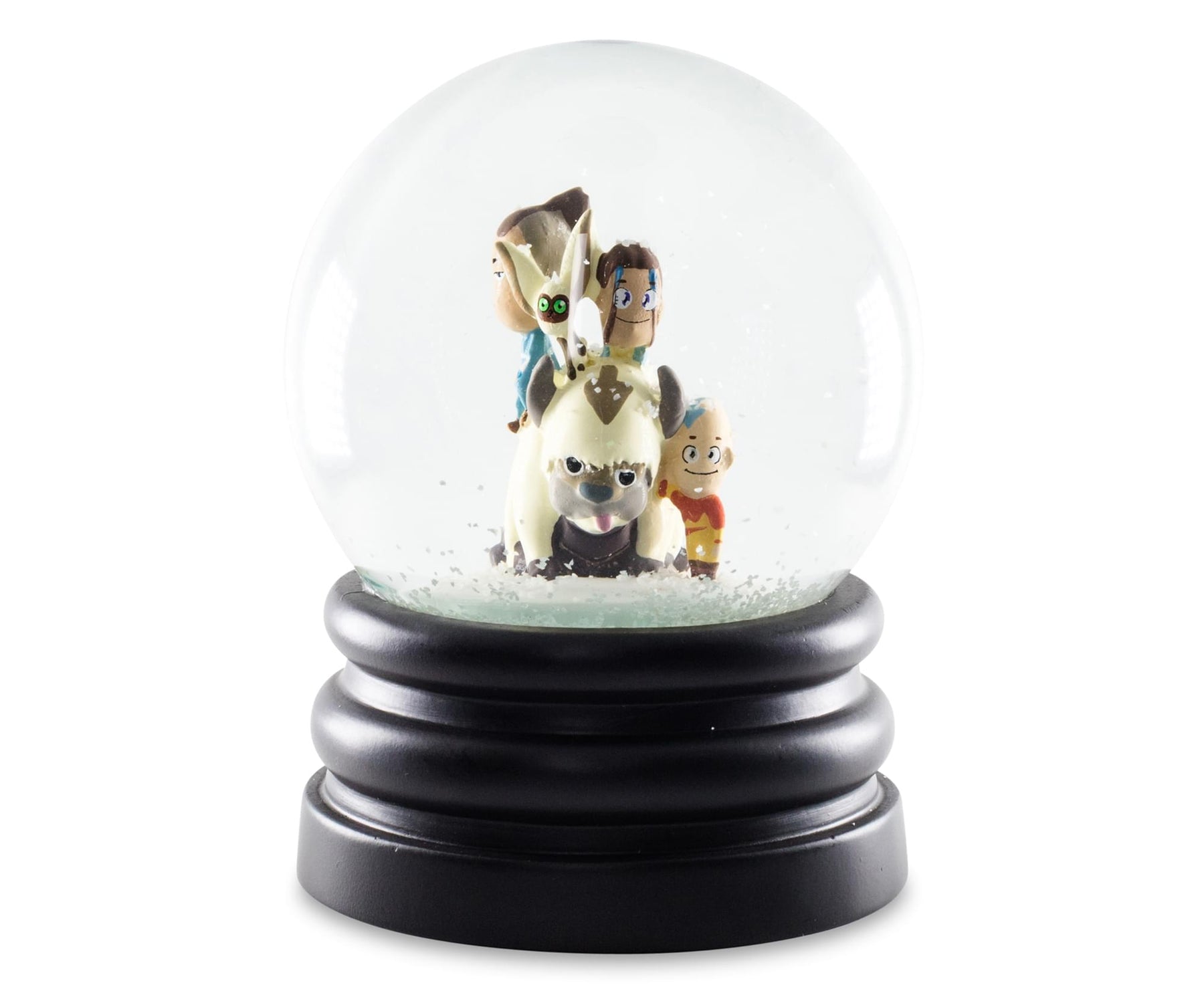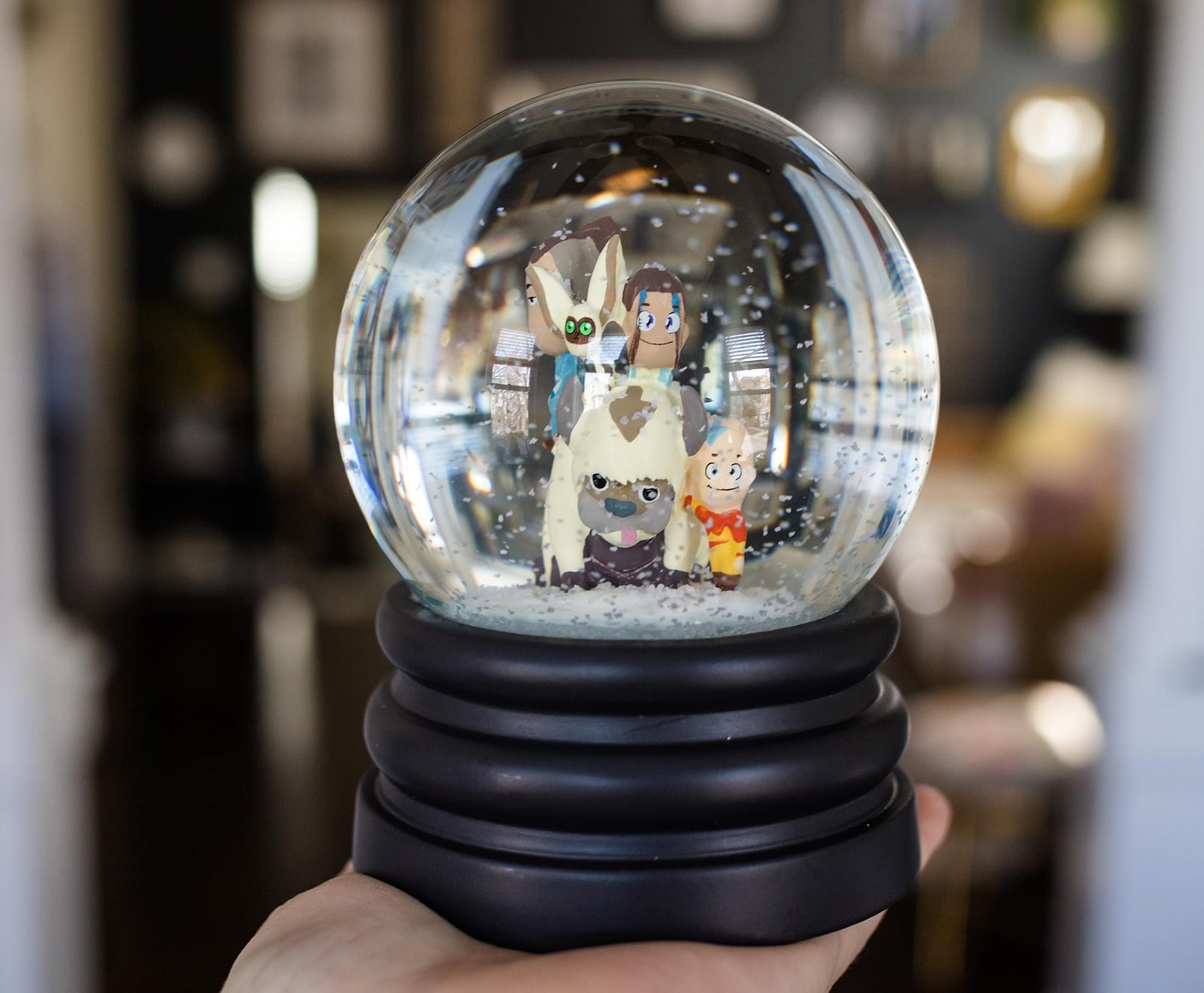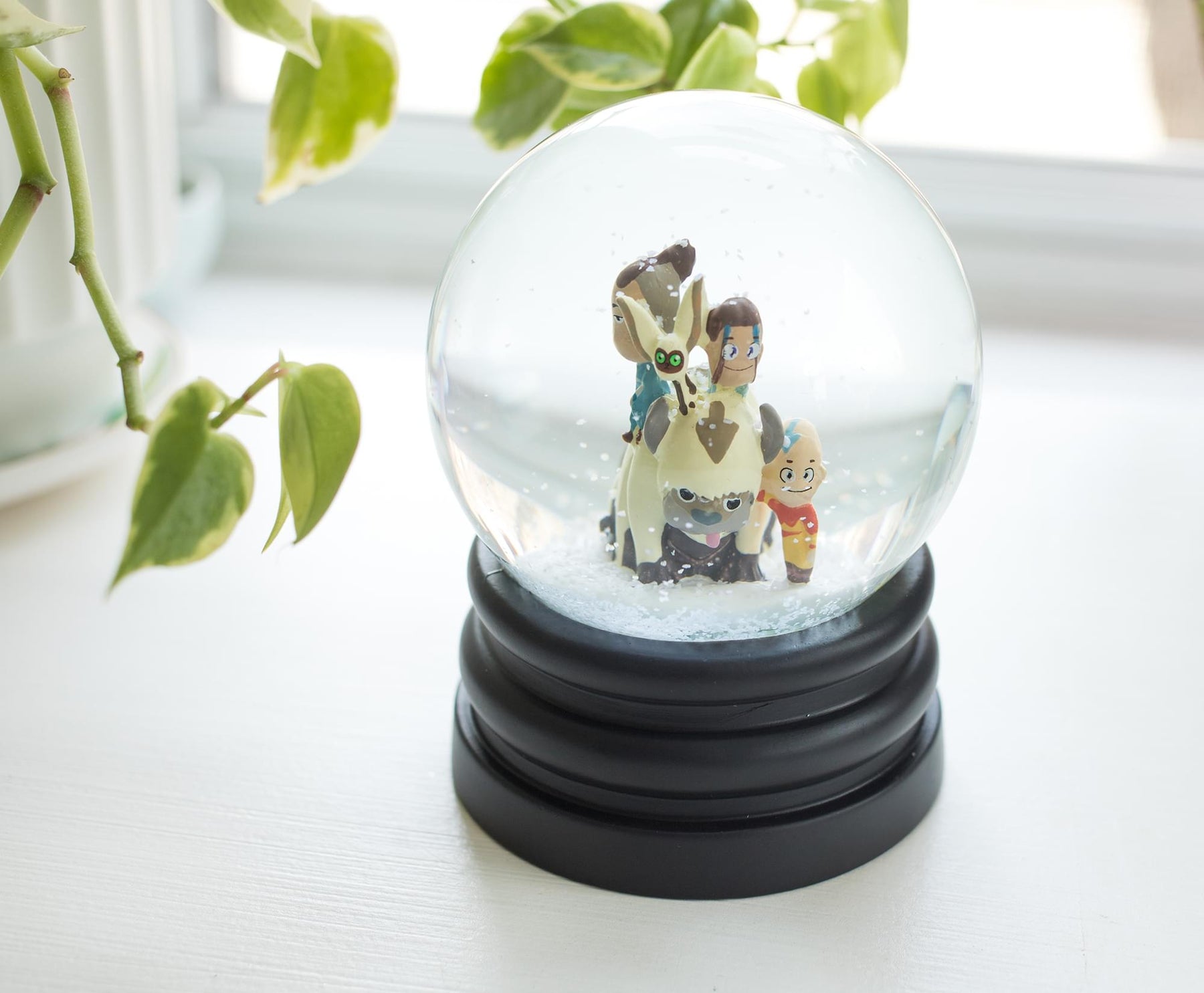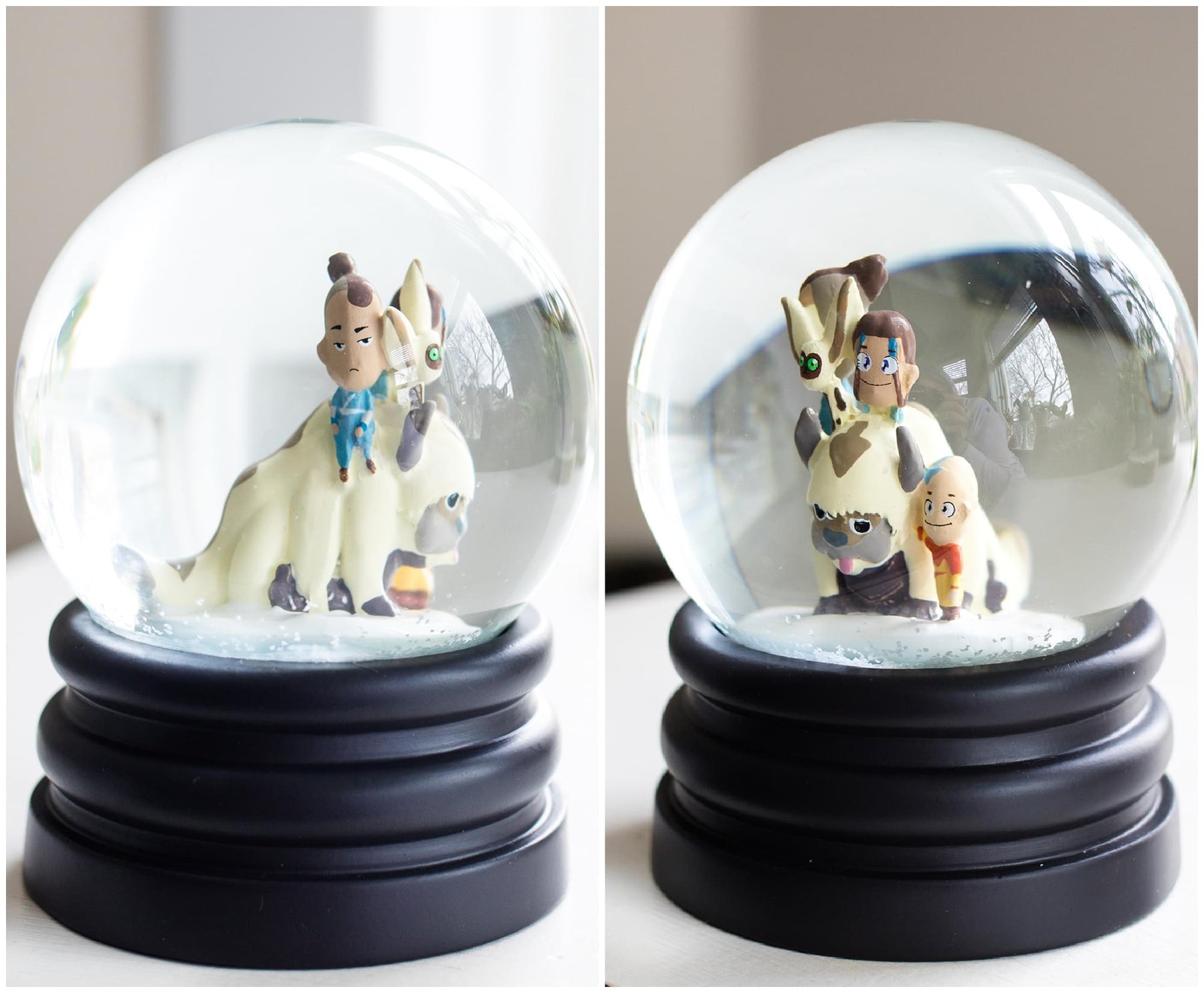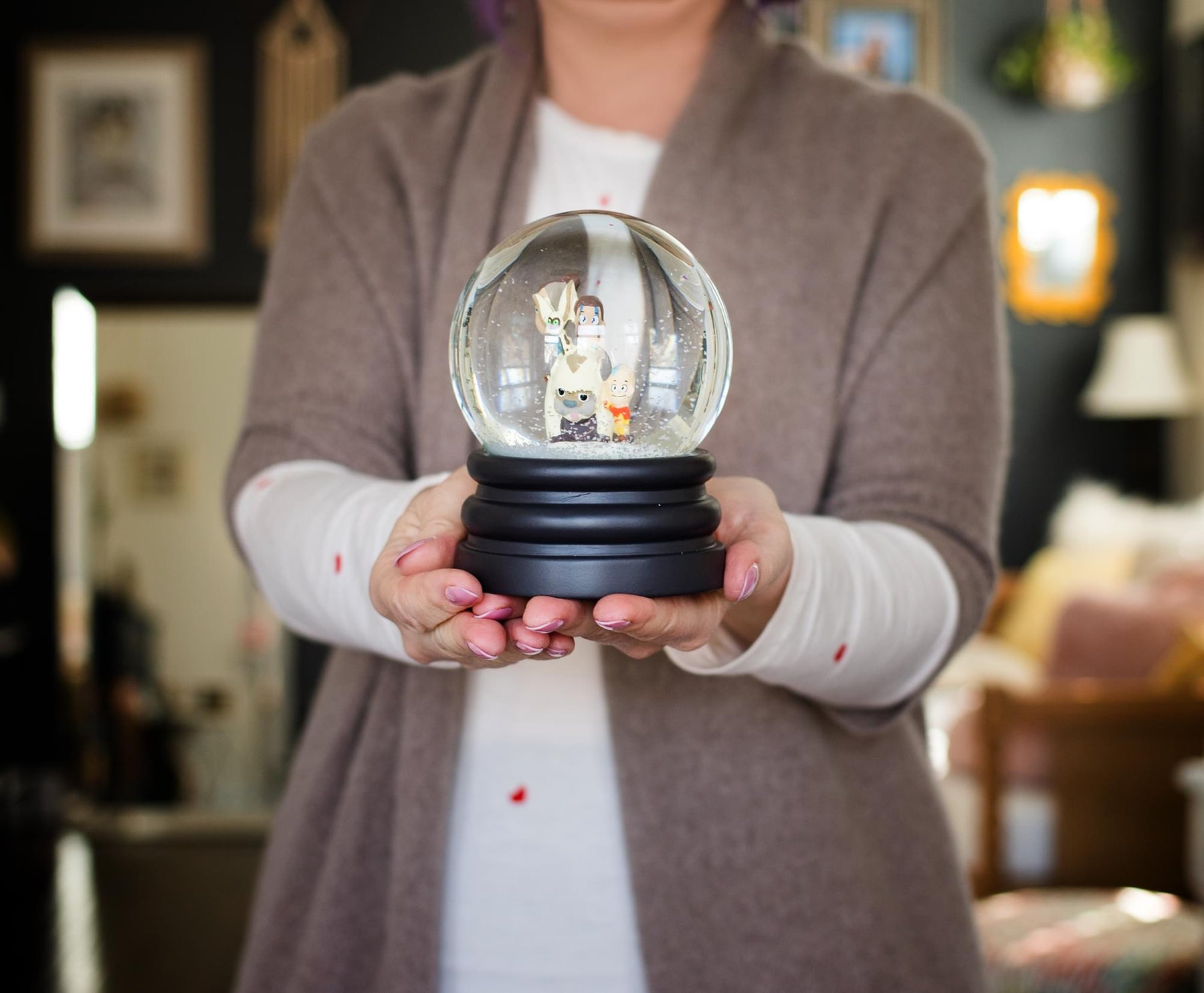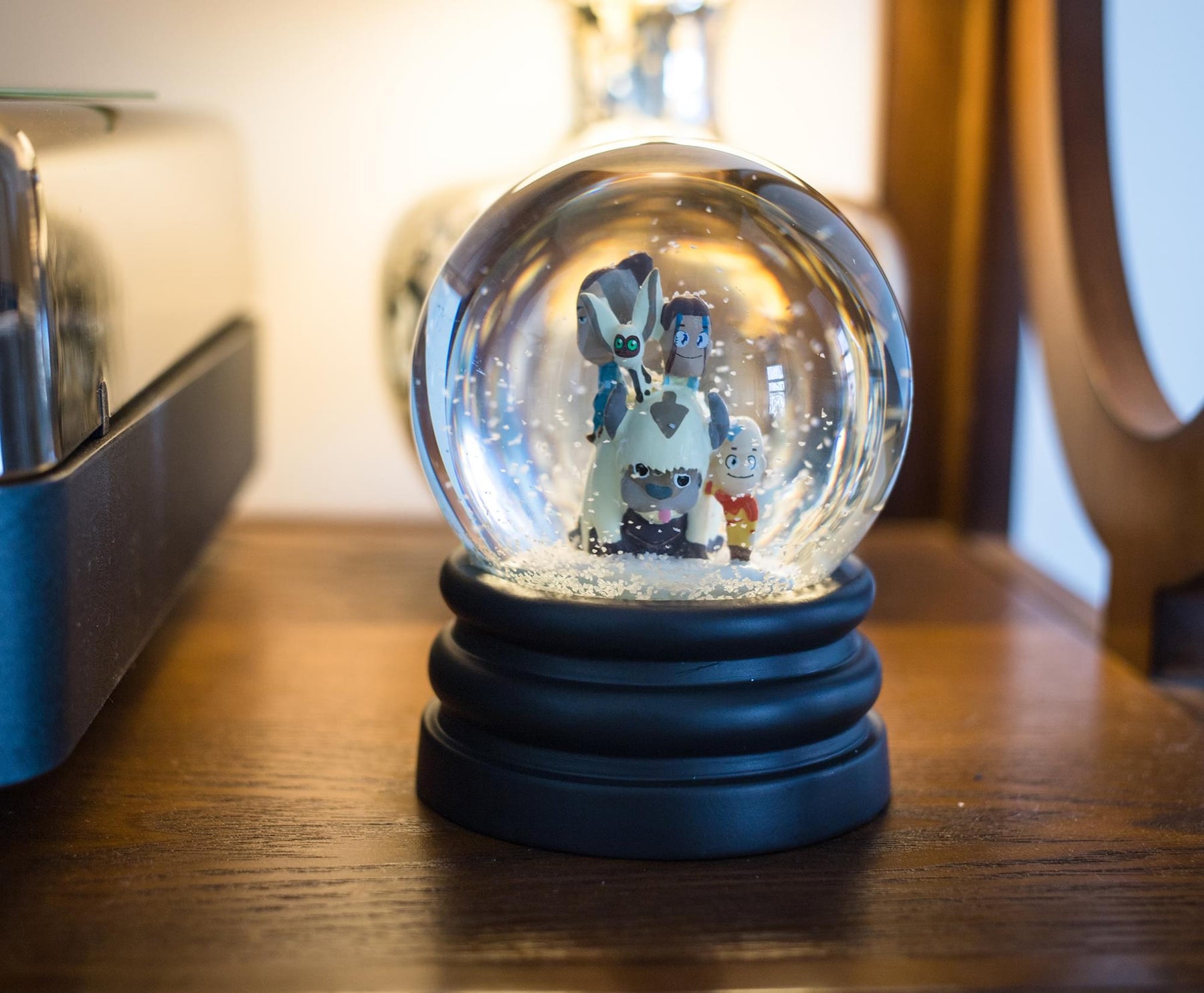 Avatar: The Last Airbender Snow Globe Collectible Display Piece | 6 Inches Tall
Master The Elements: After siblings Katara and Sokka discover Avatar Aang trapped in an iceberg, they set off on a journey together to save the world. Invite the whole Gaang into your space with this Avatar: The Last Airbender snow globe.
Chibi Design: Inspired by Avatar: The Last Airbender, this collectible snow globe features cute figurines of Aang, Katara, Sokka, Appa, and Momo. The Gaang is huddled together on the adorable sky bison, their main mode of transportation.
A Collectible To Melt For: This snow globe measures approximately 6 inches tall, including the base. The perfect size for collecting, you can easily display this memento on your desk, home bookshelf, mantle, and many other spaces.
Quality From The Four Nations: The base of the snow globe is made from high-grade molded resin, featuring a sleek woodgrain finish. The globe itself is crafted from heavy duty glass material, which is filled with water and fake snow.
Makes A Great Gift: Give your space a touch of fandom with this officially licensed Avatar: The Last Airbender snow globe accessory. This decorative display piece turns your favorite Nickelodeon series into a collectible memento.
MASTER ALL FOUR ELEMENTS

As the bridge between worlds, this Avatar: The Last Airbender snow globe will protect your living space — and keep it fun.
This collectible snow globe is based on the popular Nickelodeon animated series, featuring a chibi-fied design inspired by the main cast of characters. The adorable, eye-catching figurine depicts Avatar Aang and all of his friends. The Gaang is grouped together around the flying sky bison Appa, a loyal companion who often serves as their main form of transportation throughout the series.
COLLECTIBLE SNOW GLOBE DECOR

Ideal for displaying in your space, this 6-inch snow globe will give your personal toy collection an extra flurry flair. Practice your waterbending by shaking the globe and watching the snow pellets float around.
This snow globe sits on a molded resin base with a woodgrain finish, making for an elegant display piece. The globe is made out of a thick and durable glass material, which safely contains the water, snowy pieces, and character figurine. Just make sure Sokka's boomerang doesn't accidentally break it.
Master all four elements with this officially licensed Avatar: The Last Airbender snow globe.
Read All About It on Our Blog
Trending Geek