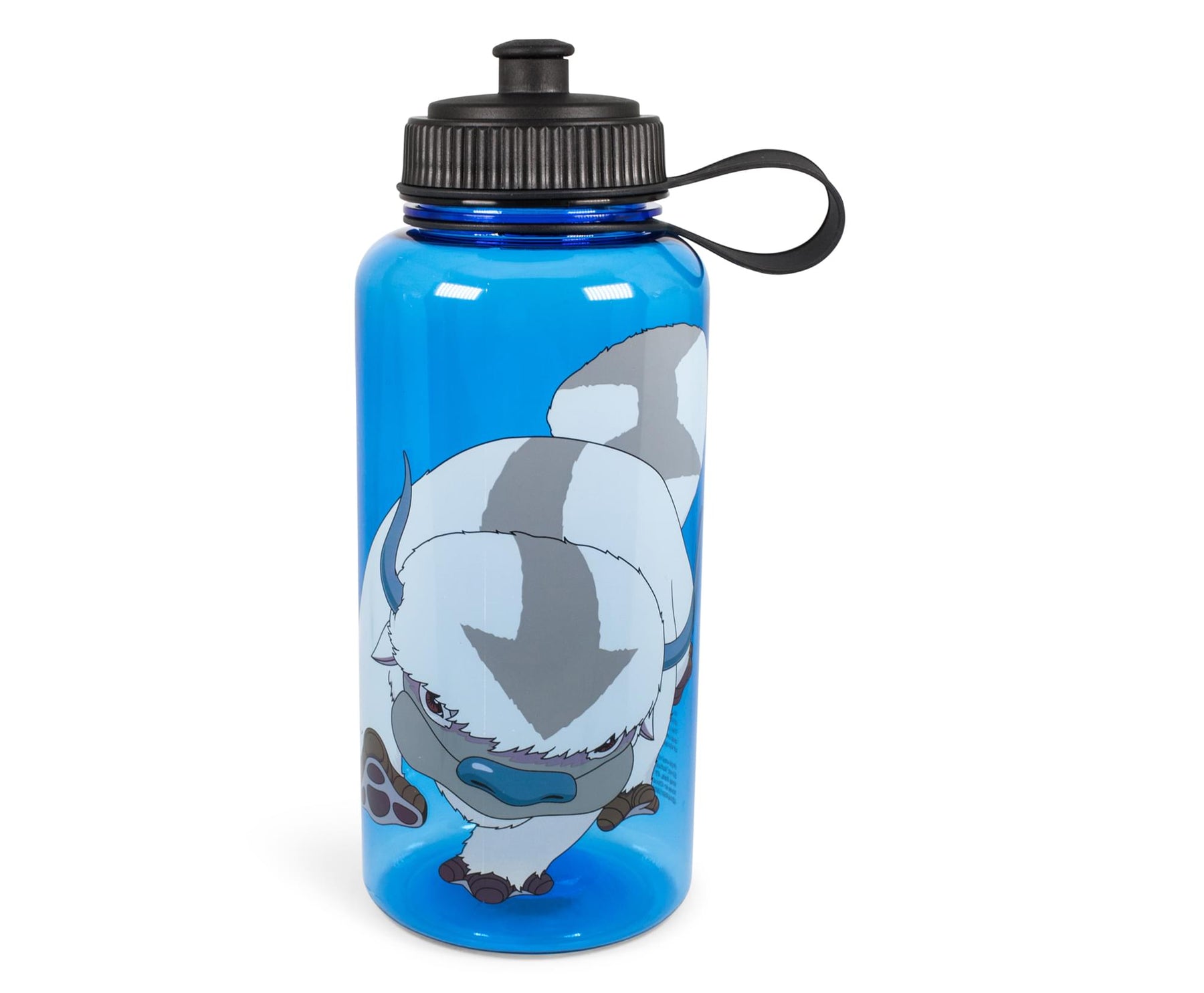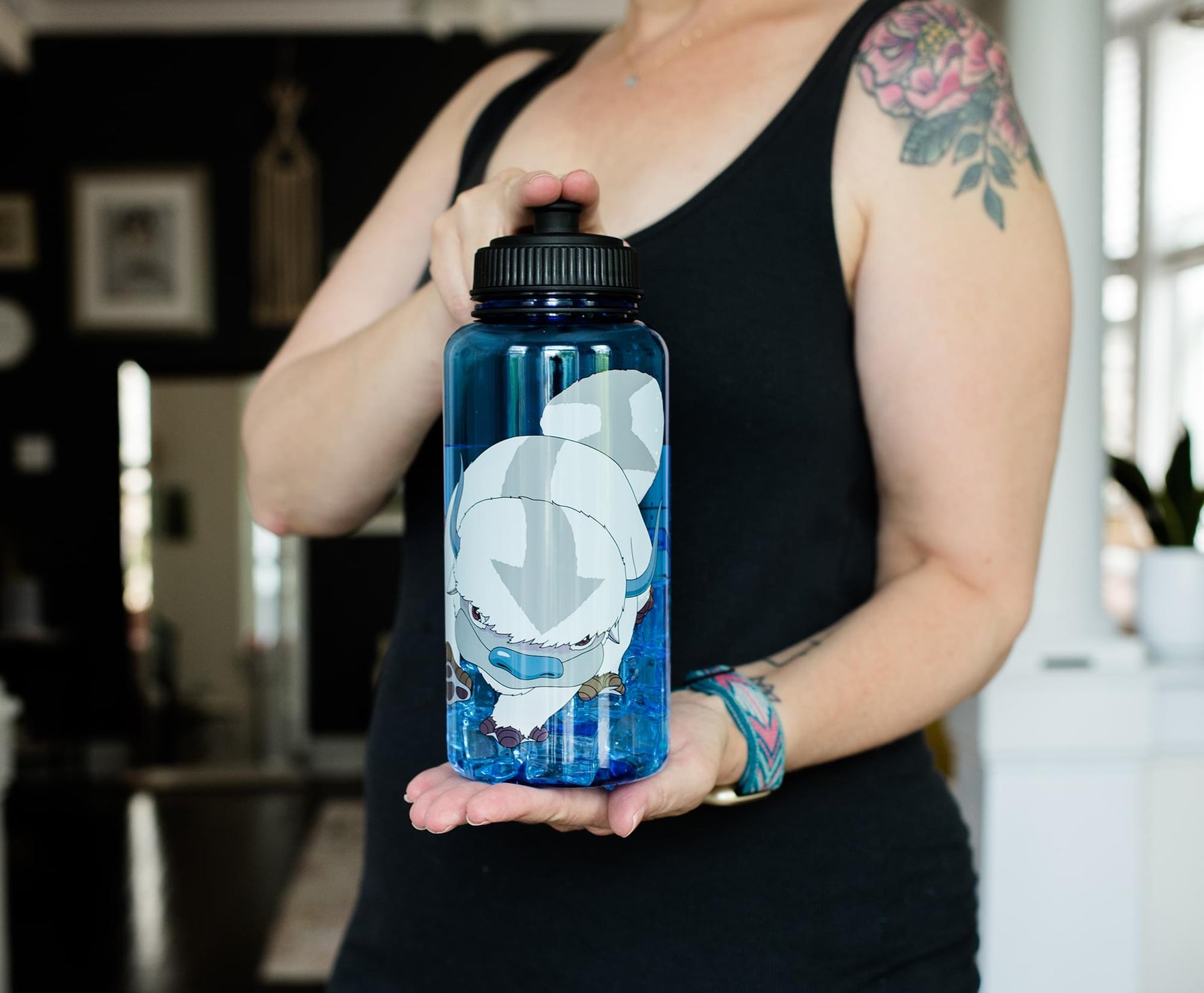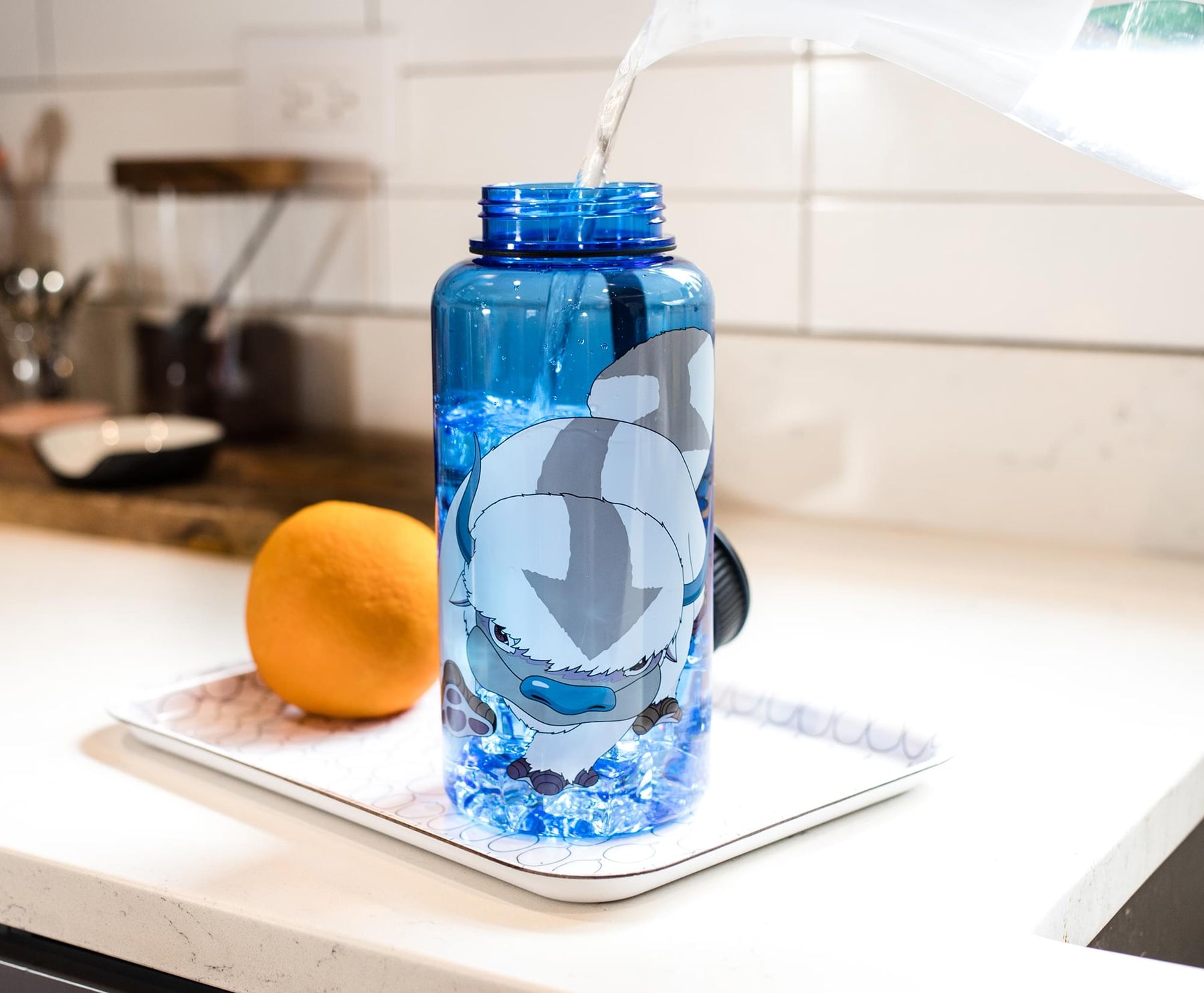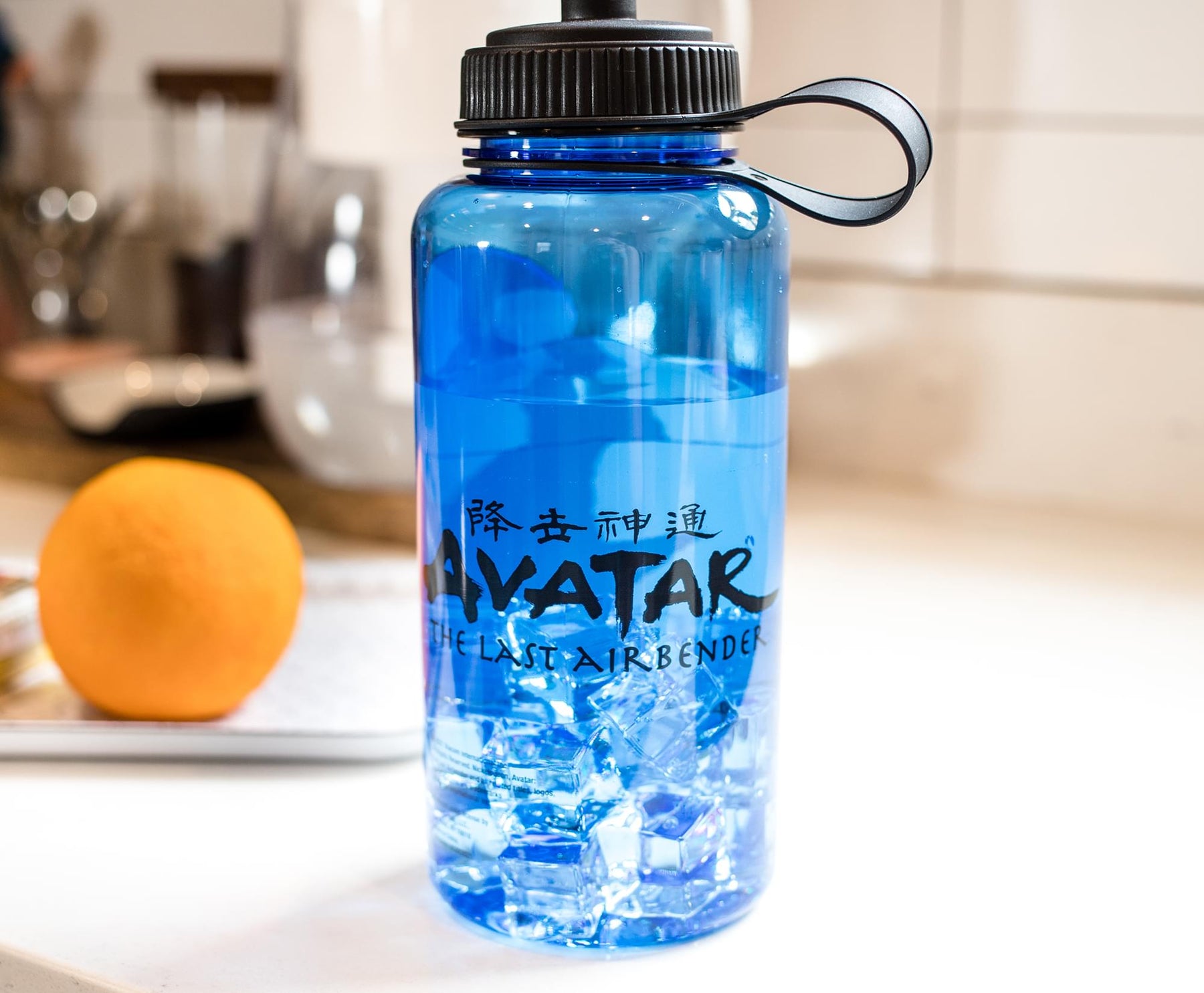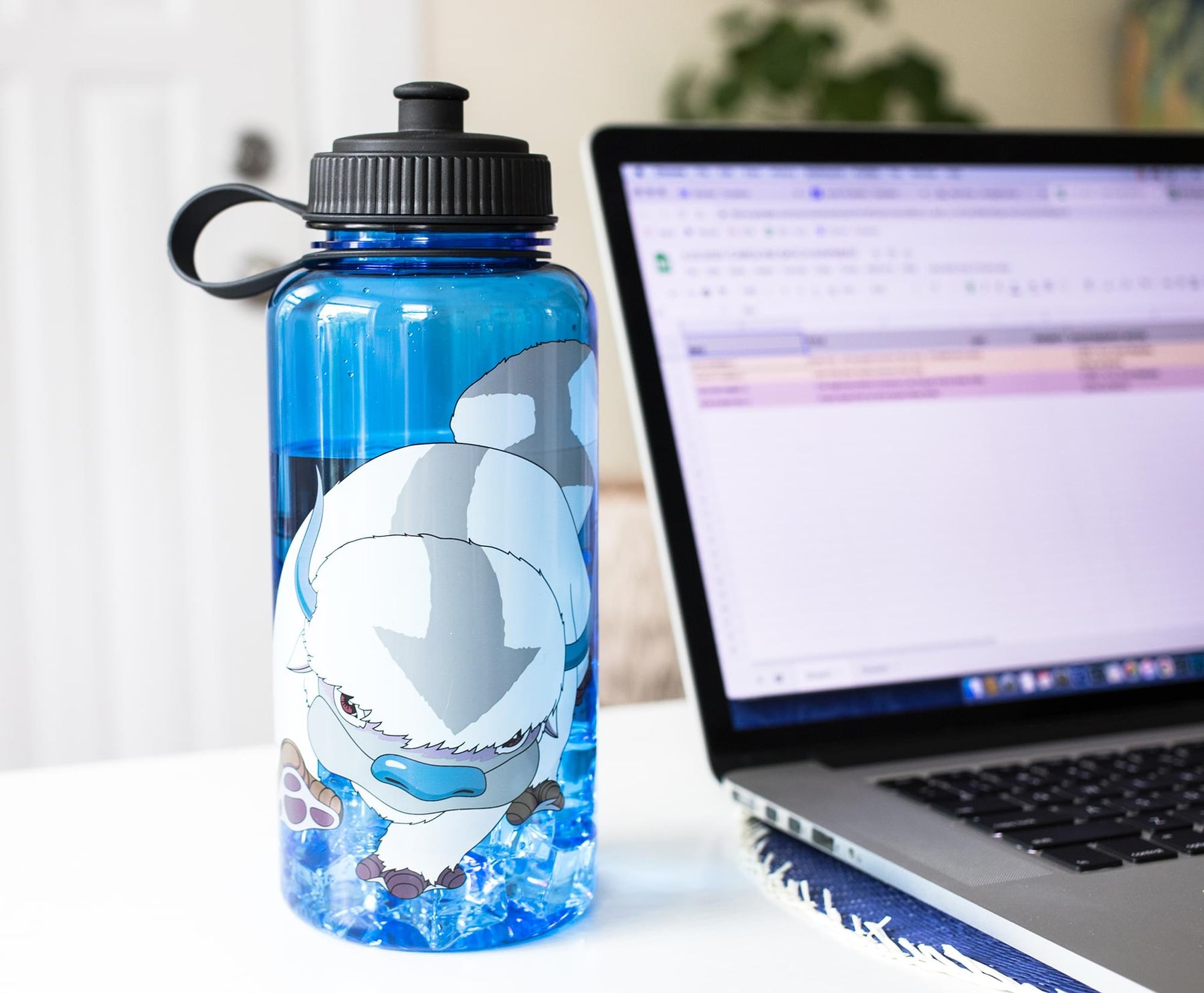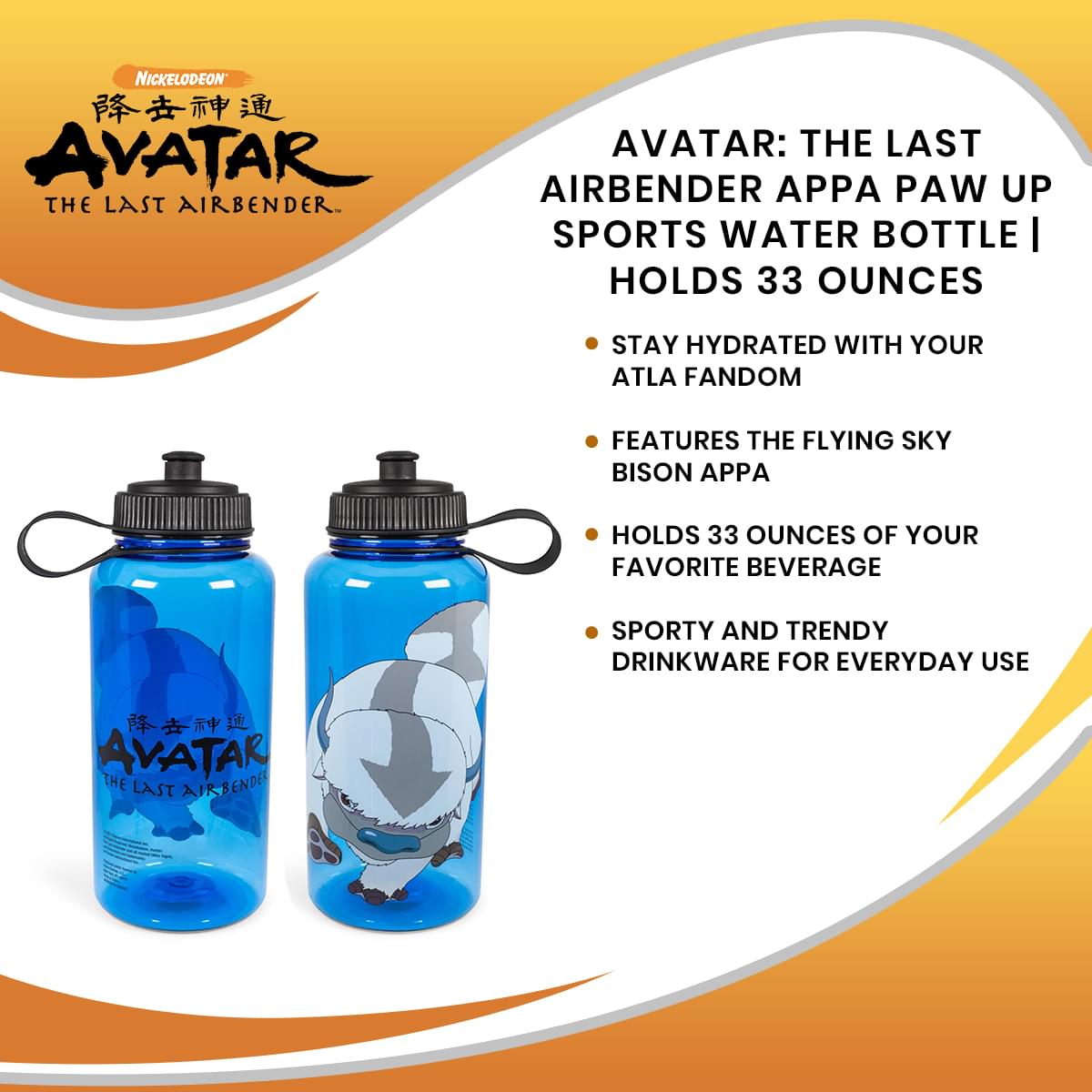 Avatar: The Last Airbender Appa Paw Up Sports Water Bottle | Holds 33 Ounces
Sporty Drinkware: Master all the elements with this exclusive water bottle Avatar: The Last Airbender. Inspired by Nickelodeon's hit animated series, this water jug features Avatar Aang's companion, Appa.
Air Nomad Design: Complete your Avatar training in style with this collectible sports water bottle. You can take flight with the fun character design, which features the flying sky bison Appa in action.
Generous Size: Oversized sports water bottle holds approximately 33 ounces. Perfect for taking on your next adventure across the Four Nations! Fill up this water jug with a refreshing beverage, like cactus juice.
Avatar Approved: Made from durable, BPA-free plastic. This high-quality water bottle features a screw-on lid and standard sports cap, helping to prevent unwanted spillage. For the best care, hand-wash only.
Makes A Great Gift: Hydrate like an Air Nomad with this officially licensed sports water bottle from Avatar: The Last Airbender. With every refreshing sip, you can bring much-needed balance to your workout.
MASTER ALL FOUR ELEMENTS
Training for your inevitable faceoff against the Fire Lord? Take a break with this exclusive Appa Water Bottle from Avatar: The Last Airbender. Every refreshing sip will bring out the fan(atic) in you.
The double-sided design on this brilliant blue sports jug features Avatar Aang's loyal companion and flying mount, Appa. The backside features the iconic Avatar: The Last Airbender logo.
NICKELODEON ACTIVE DRINKWARE COLLECTION
The water bottle's BPA-free plastic construction features an ergonomic design, making it ideal for Avatar training and workouts.
Fill it up with approximately 33 ounces of your favorite refreshing beverages, so you can stay hydrated while learning the elements. The leakproof lid has a twist spout to keep liquids safely contained — no waterbending necessary! Channel your inner Air Nomad with this exclusive sports water bottle from Avatar: The Last Airbender.
Feel confident knowing that you are purchasing an authentic, officially licensed Avatar: The Last Airbender collectible.
CARE INSTRUCTIONS
Hand-wash only
Not microwave safe
Not dishwasher safe
Read All About It on Our Blog
Trending Geek