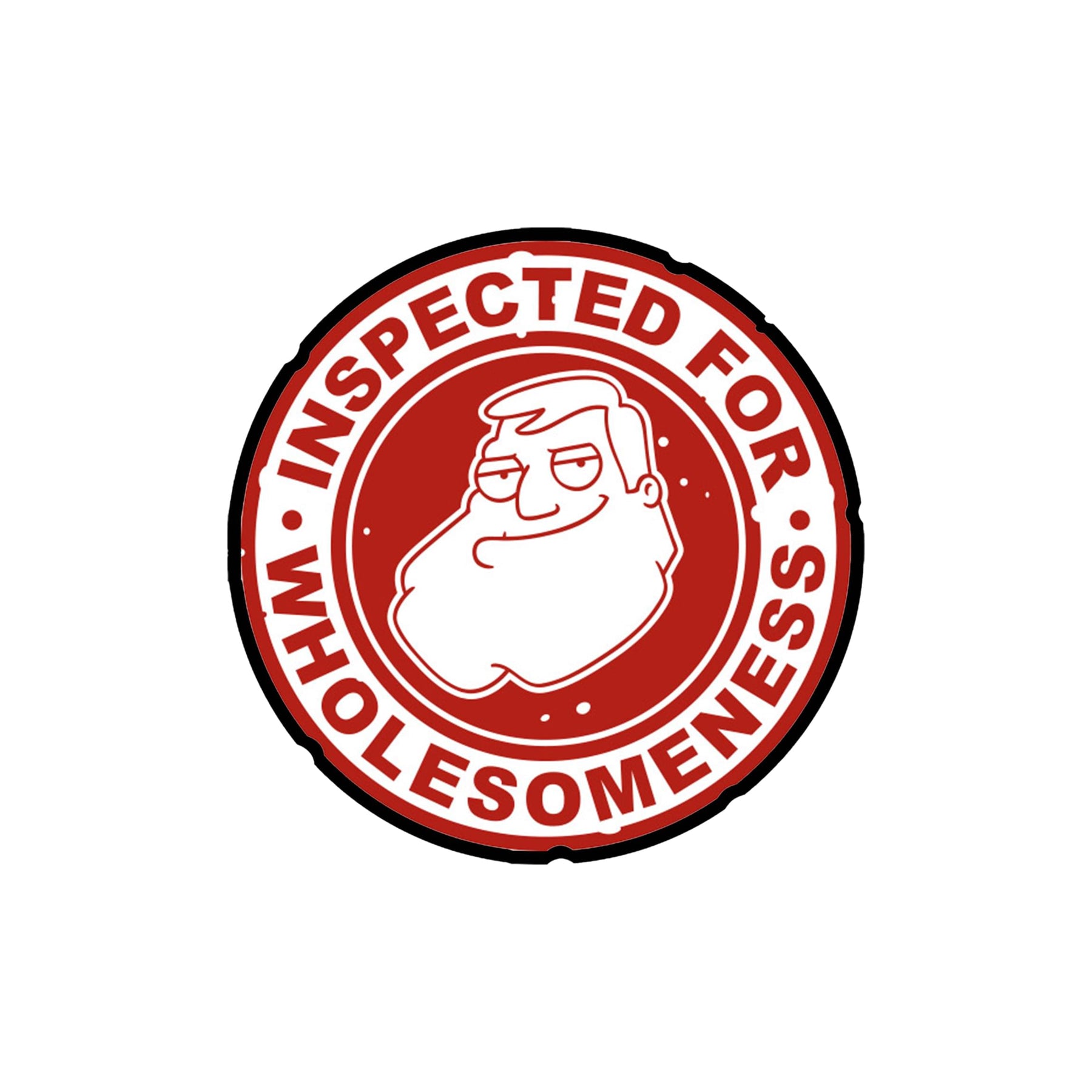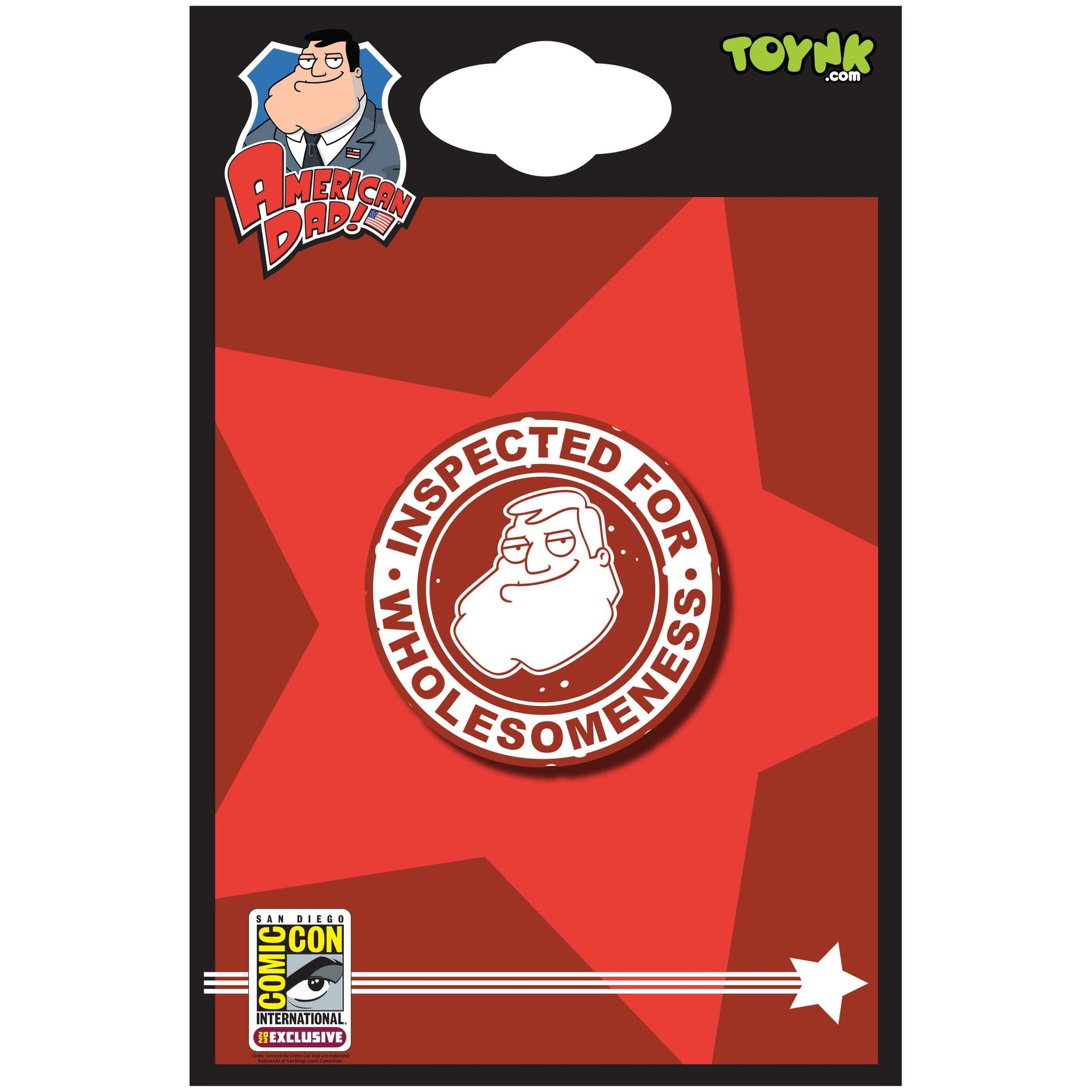 American Dad! "Inspected For Wholesomeness" Enamel Pin | SDCC 2023 Exclusive
STAN KNOWS BEST: Straight from Langley Falls comes this exclusive American Dad! collector's pin. Embrace your patriotic spirit with this enamel pin inspired by the popular animated series that is limited edition of only 500 pieces.
MISSION IMPLAUSIBLE: CIA special agent Stan Smith is ready to interrogate you now. See if you pass his evaluation with this red and white enamel pin that features the face of the Smith family patriarch and the words, "Inspected For Wholesomeness."
AMERICA'S FINEST: Field tested and approved, this soft enamel pin features a base metal design with detailed enamel inlay. Comes with a secure backing for easy attachment and accessorizing for all your elite missions.
TAKE LIFE TO THE LIMIT: It isn't easy fighting for freedom and raising a family. Complement your collection of red, white, and blue with this enamel pin that comes neatly presented on a branded cardboard backer for display.
OFFICIAL AMERICAN DAD! COLLECTIBLE: Do you have the patriotic aptitude to earn Stan Smith's trust and respect? Find out with this officially licensed American Dad! collector's pin. You'll be glad you took the test with this SDCC 2023 Exclusive.
TOP HONORS FROM LANGLEY FALLS
The head of the Smith family is here to defend life, liberty, and the pursuit of laughs with this exclusive American Dad! collector's pin. A career agent for the Central Intelligence Agency, Stan Smith knows a thing or two about national security. Unfortunately, he has a problem separating his job from his family life.
Viewing everything as a threat, Stan Smith needs to run a background test on you to see if you're true patriotic material. Featuring Stan's distinguished chiseled mug, this red and white enamel pin is proof positive that you've been "Inspected For Wholesomeness."
WE'RE AT EXCITEMENT LEVEL ORANGE
Hyperaware of the threat meter on his refrigerator, Stan Smith is ready to take on any criminal challenge. Support the CIA operative by proudly displaying this enamel pin on your suit, backpack, or as inspiration for whatever high-stakes adventure you'd like to accessorize for.
Discover if you have what it takes to be with the best with this officially licensed collector's pin from the animated comedy American Dad! This San Diego Comic-Con 2023 Exclusive is a limited edition run of only 500 pieces.