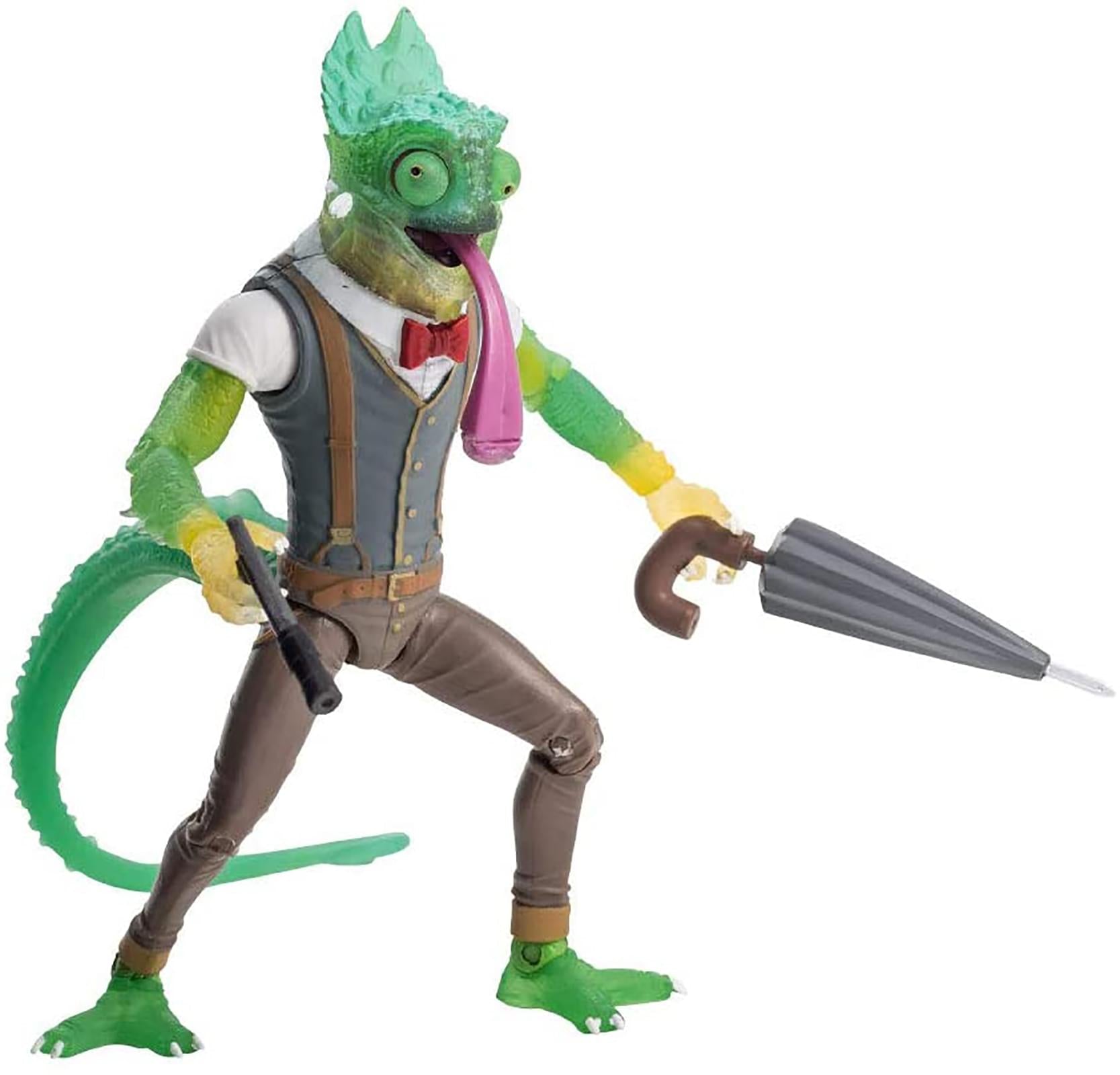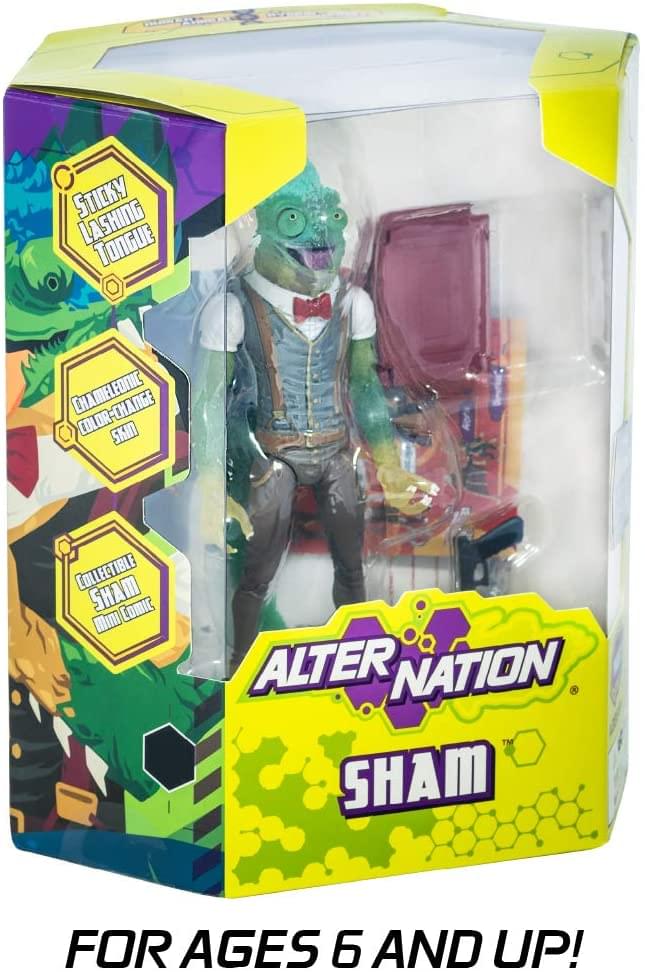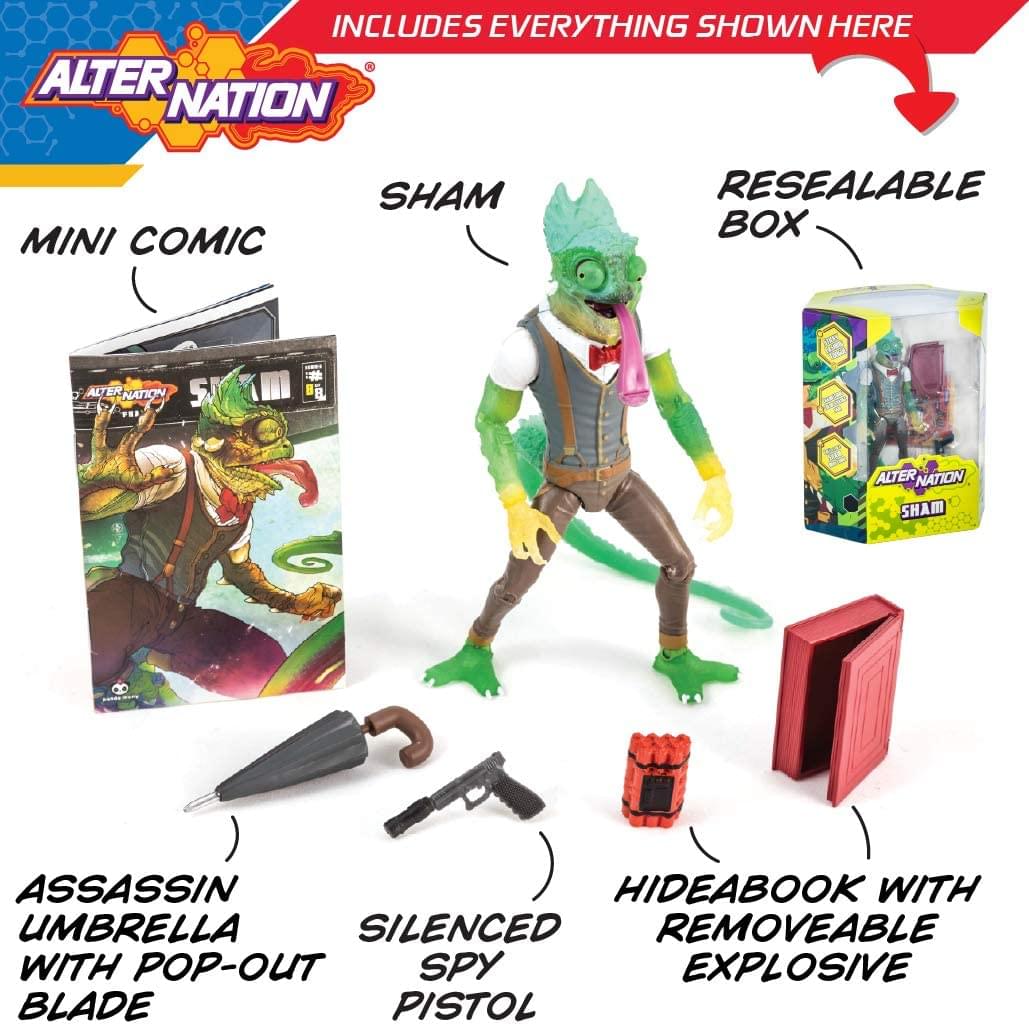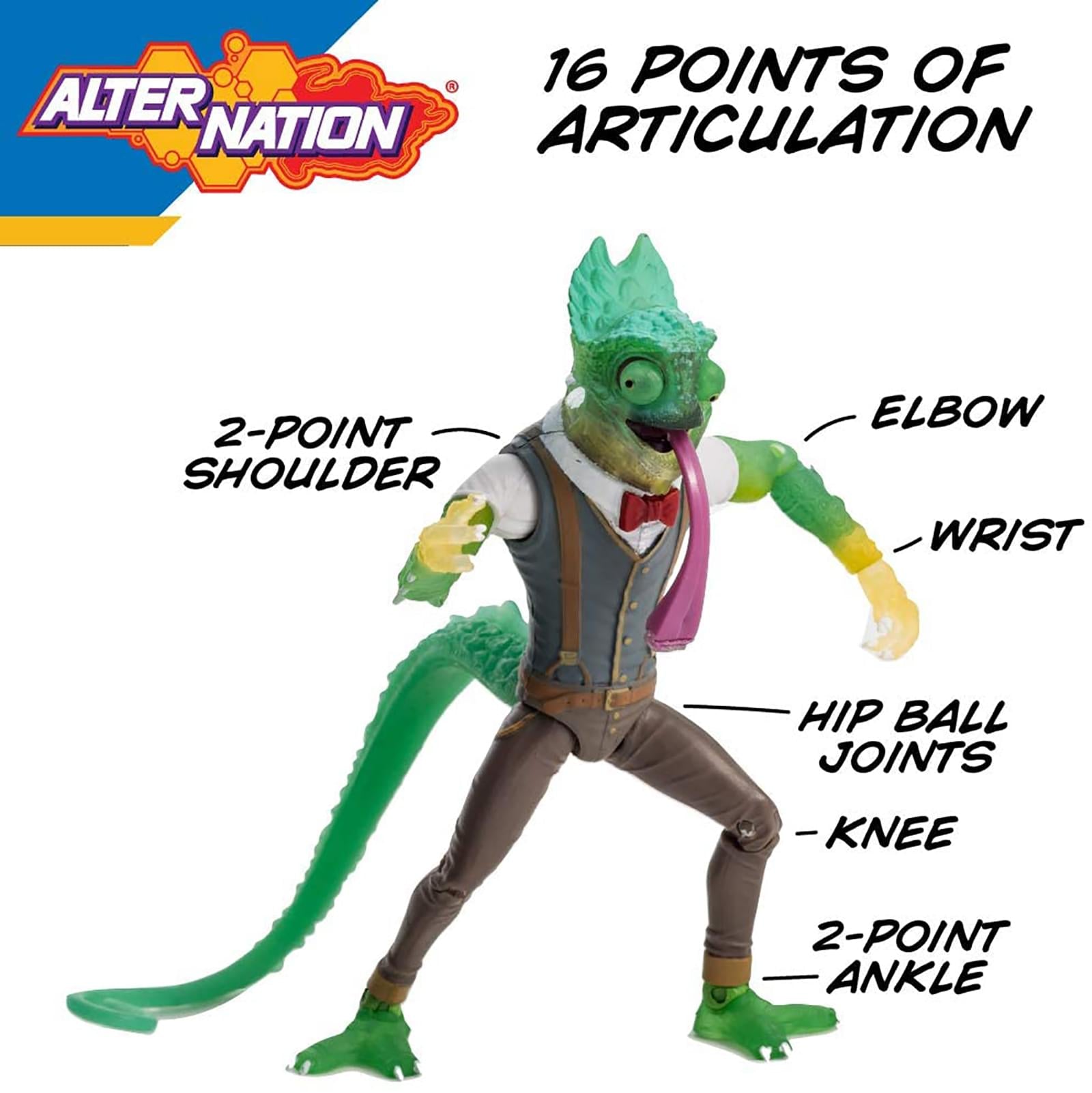 Alter Nation 5.5 Inch Phase 1 Action Figure | Sham
ALTER NATION: Secretive, verbose and cunning; Sham uses his powers to keep an eye on GK Delta for Dr. Mera. He was a member of the GK Gamma team, but that's a secret he's not telling.
COLLECTIBLE SIZE: Figure measures 5.5 inches tall - the perfect size for your office desk, home bookshelf and so much more!
READY FOR ACTION: Fully poseable action figure with 16 points of articulation. Sham features thermo-reactive body that camouflages with heat, poseable tail and powerful lashing tongue.
THEMED ACCESSORIES: Sham comes with silenced spy pistol, assassin umbrella with pop out blade, hand book with removeable explosive, and character mini comic.
COLLECTOR FRIENDLY: Figure comes packaged in a resealable box. Makes an awesome gift idea for any action figure collector!
Sham was originally a member of GK Gamma, but only Sham, Col. Stone and I know that. GK Gamma was created with the intention of working in espionage and counterintelligence, and Sham is perfect for that. His chameleon DNA allows him to alter his coloring on his skin. Due to his training he can blend into his surroundings, hiding in plain sight. Chameleon DNA also gives him independent eyes that allow him to see 360 degrees. Unfortunately he's also slow, like a chameleon, so we added some alligator DNA to make sure his hide was tough enough to do field work. Sham spends most of his time reading his books and trying to have conversations about very boring subjects, but he's also one of the best spies I've ever created. Collect all the Alter Nation Human Animal Hybrid Super Heroes and Villains; El Ray, Albert VII, Sham, Quillroy, Daart, and Sabotage (each sold separately)!
Read All About It on Our Blog
Trending Geek