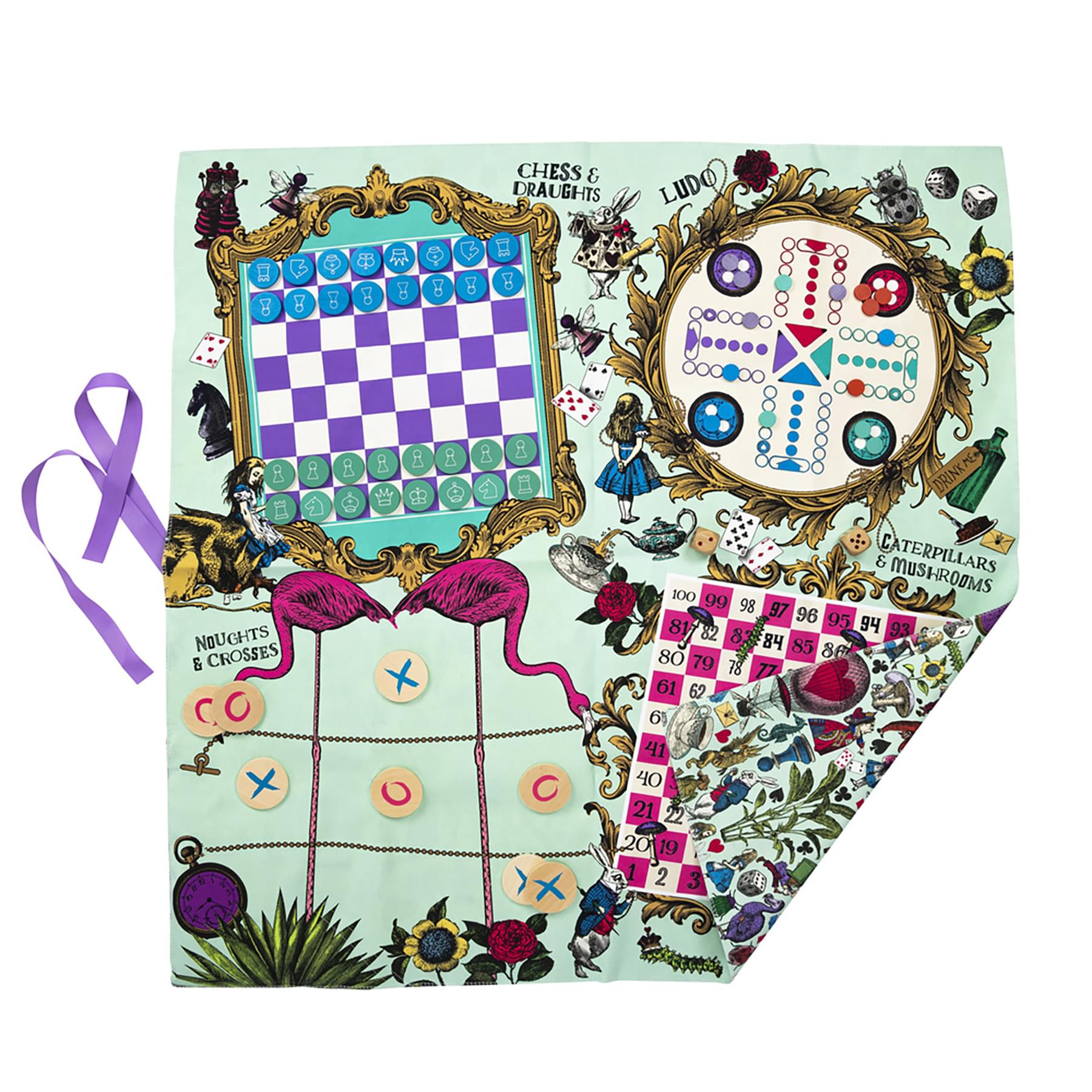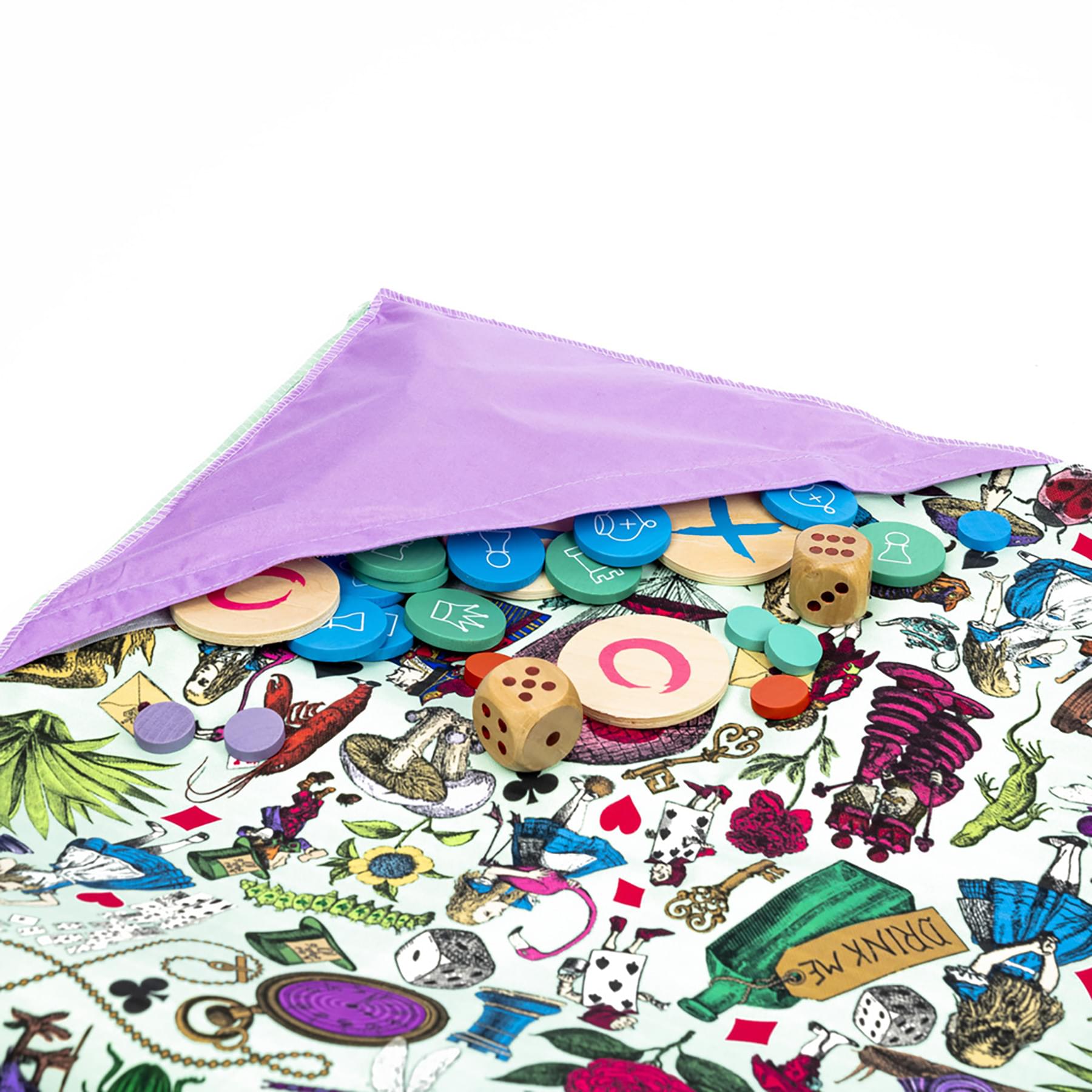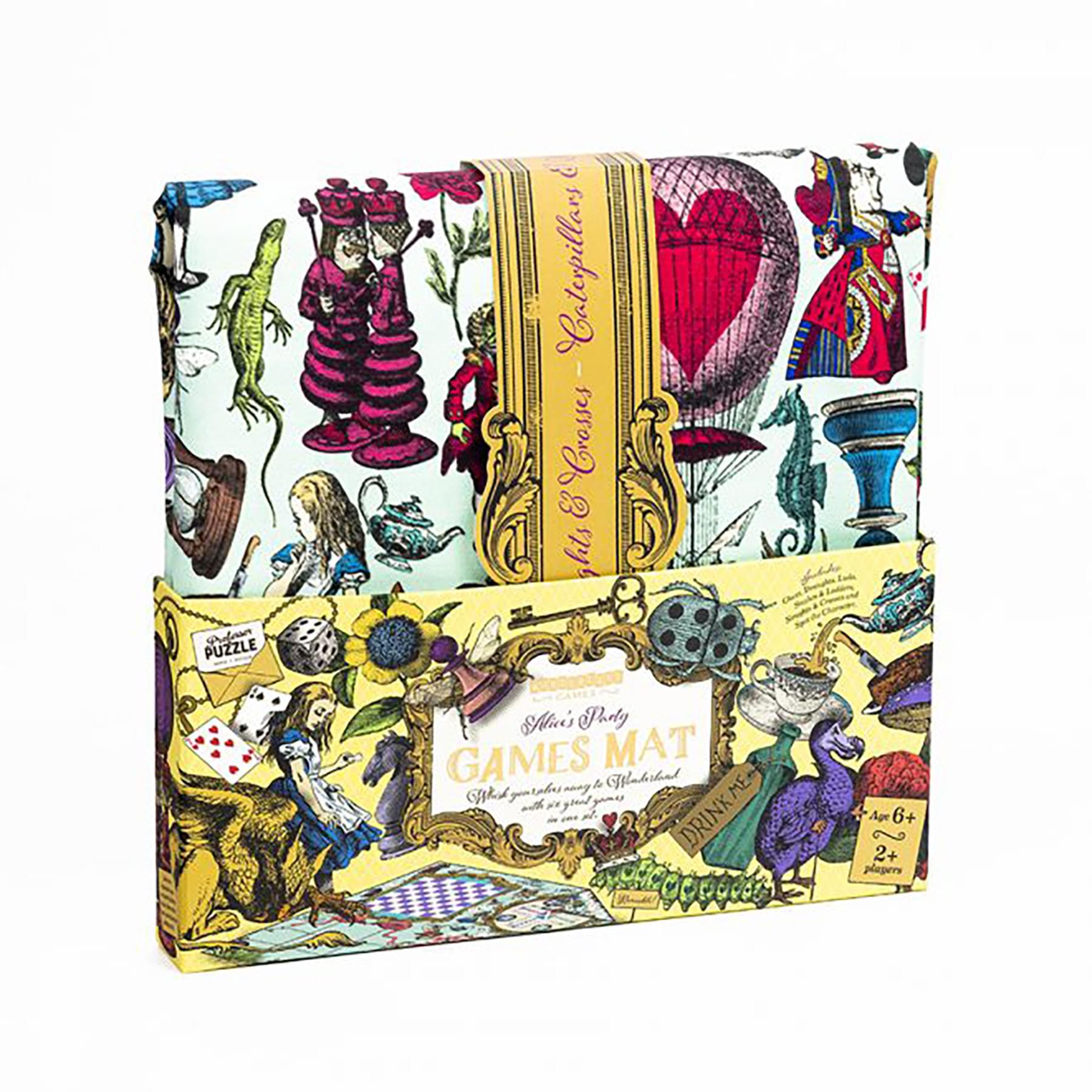 Alice In Wonderland Party Games Mat | 5 Games
ALICE IN WONDERLAND GAMES: Alice in Wonderland-themed game mat with 5 classic family games!
5 CLASSIC GAMES: Chess, Pachisi / Ludo, Tic Tac Toe / Noughts & Crosses, Checkers / Draughts and Snakes & Ladders on one side, then flip it over for a game of Spot the character with a twist on the other!
INCLUDES: Games mat, 9 wooden counters, 2 wooden dice, 32 chess pieces, 16 ludo counters and instructions.
This beautifully illustrated reversible games mat is made from high-quality splashproof fabric. One side features five classic board games, each with a whimsical Wonderland twist. Challenge family and friends to chess, pachisi, checkers, and tic tac toe or have fun with a topsy-turvy game of caterpillars and mushrooms. Then flip the mat over to feast your eyes on a collage of your favorite Wonderland characters and see who will be fastest to spot each one!