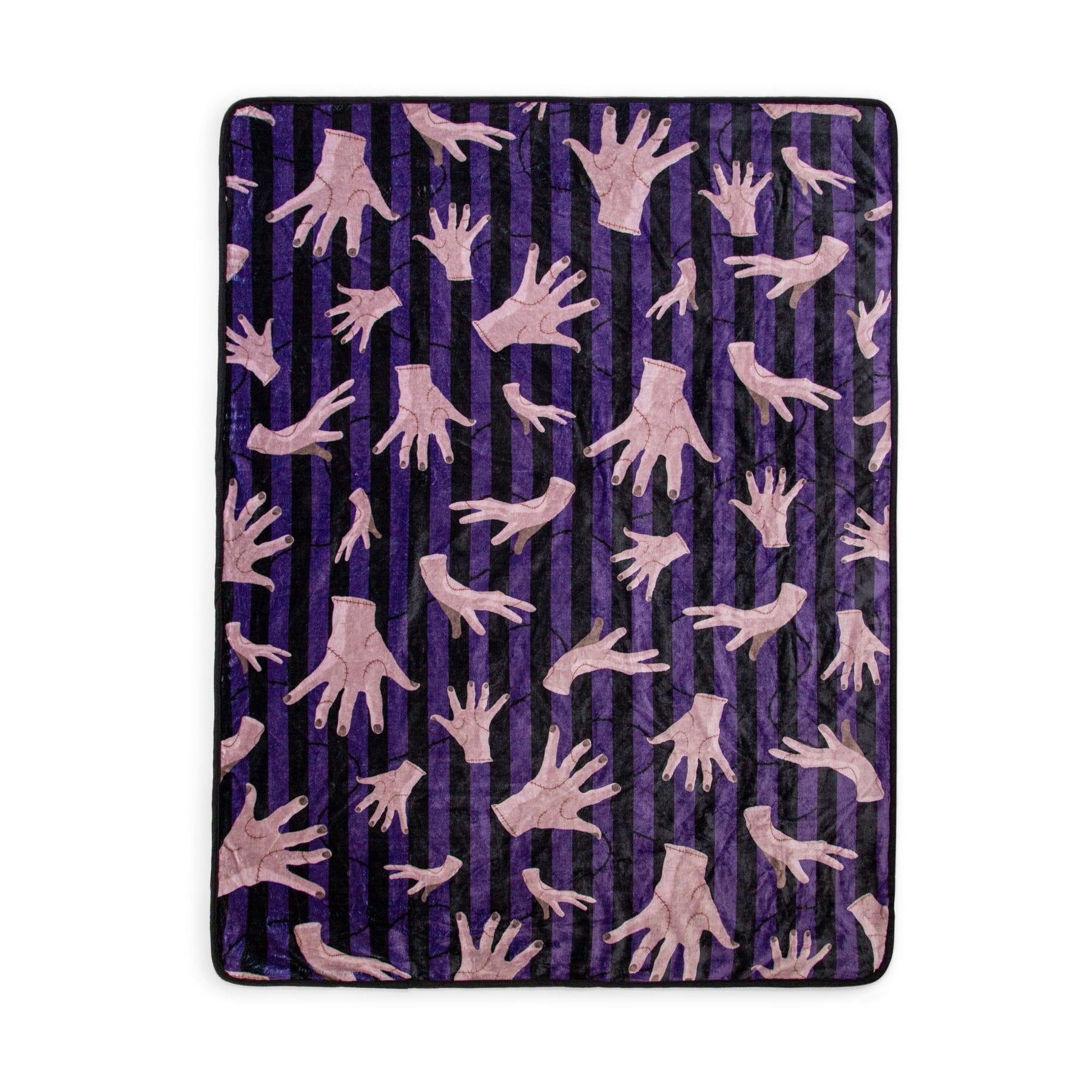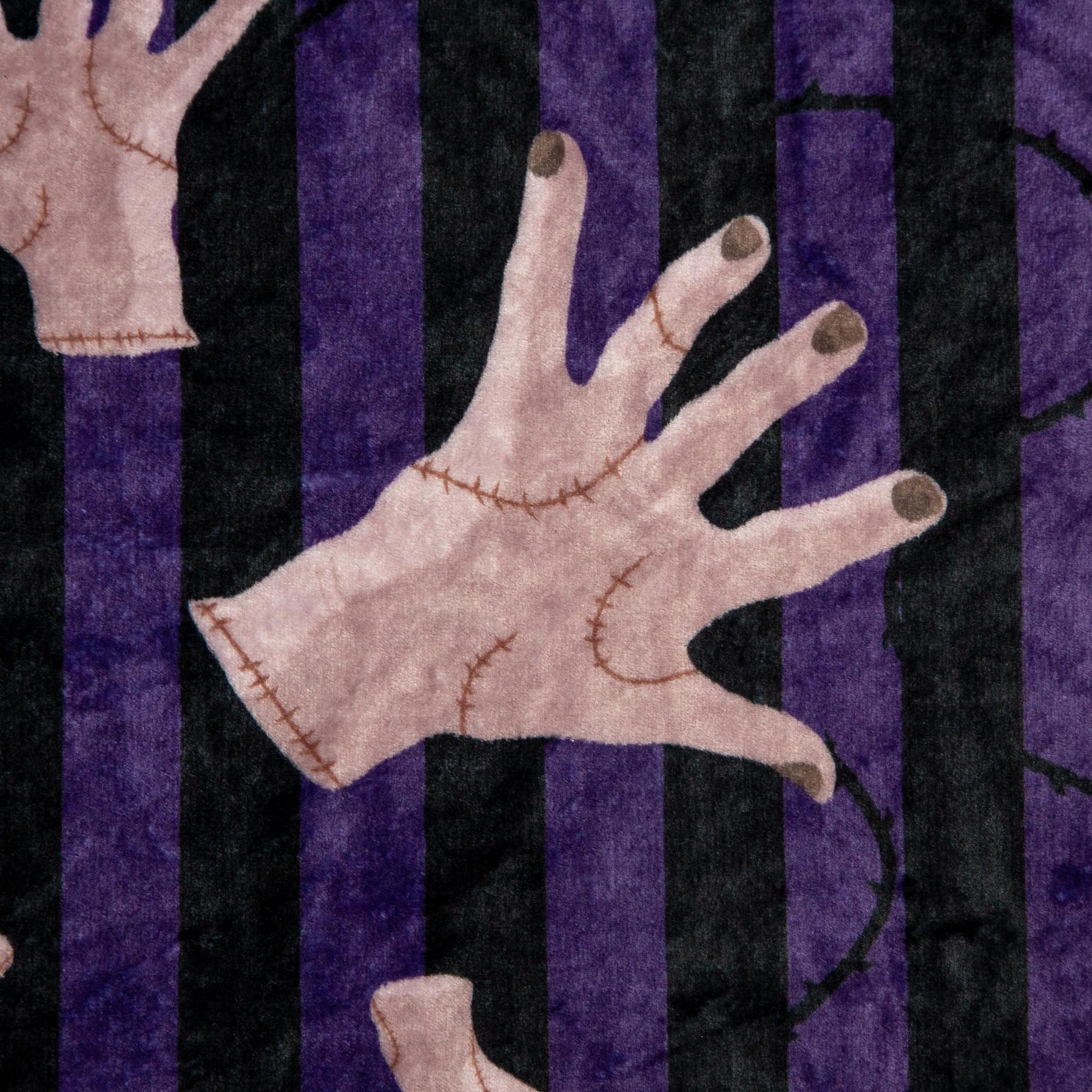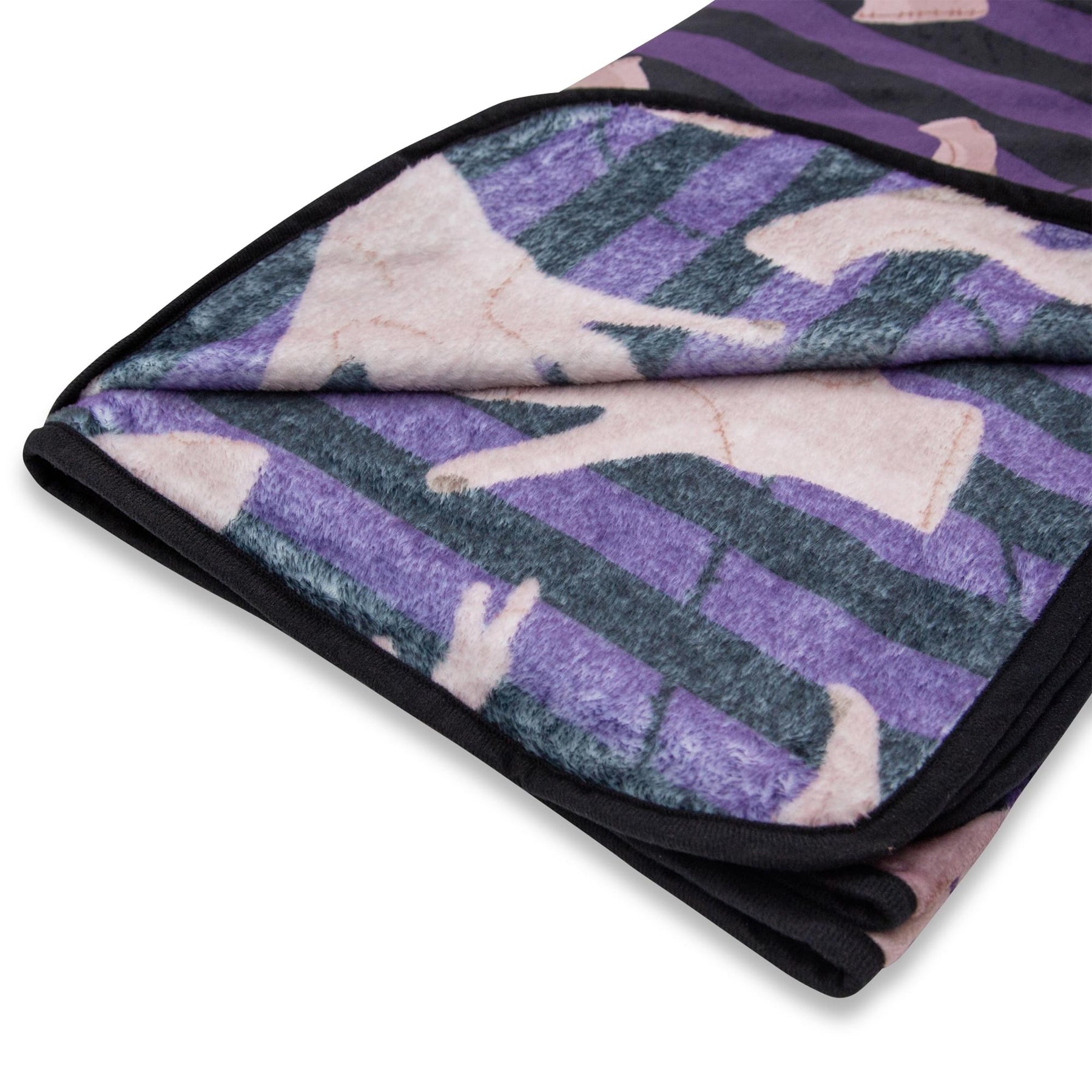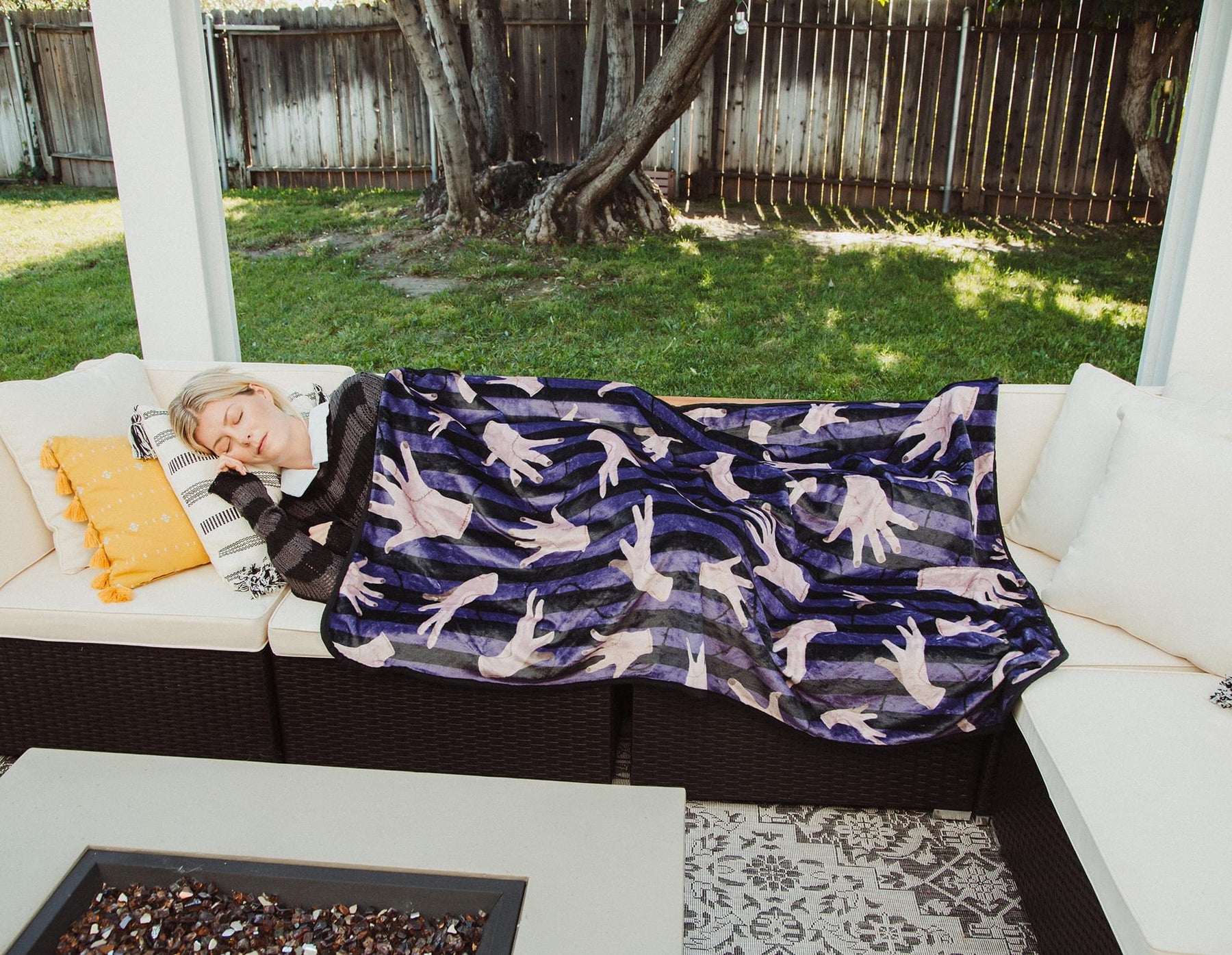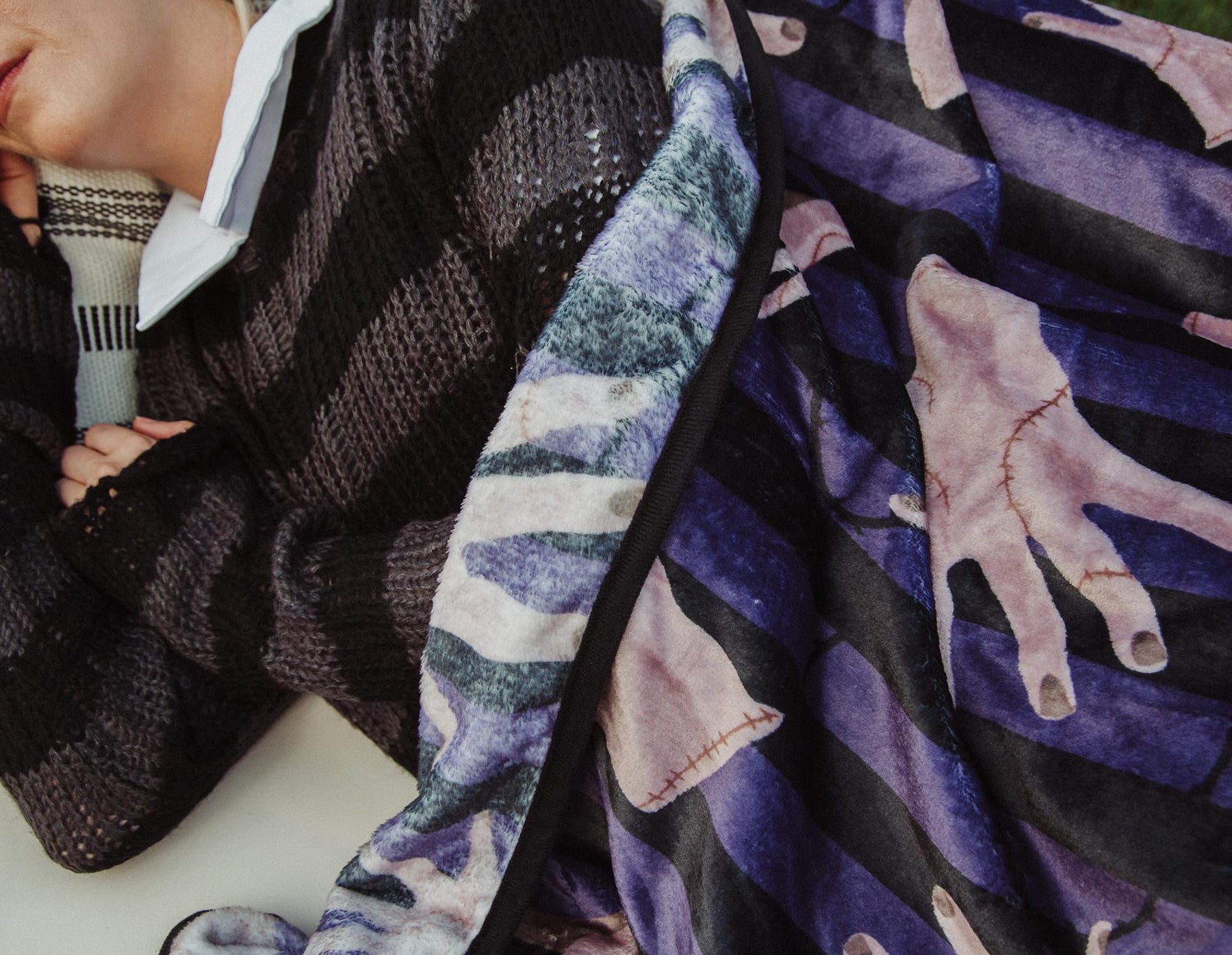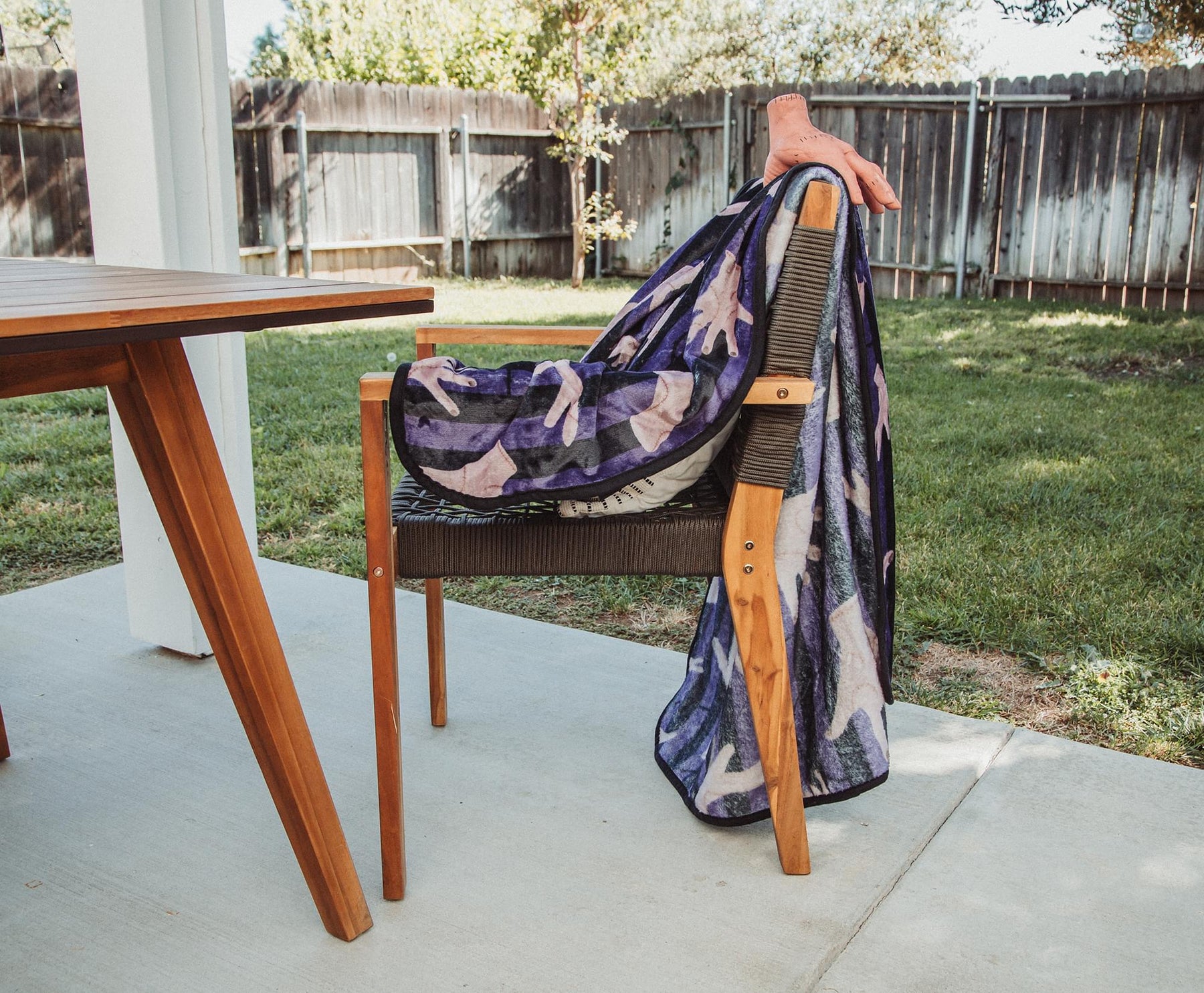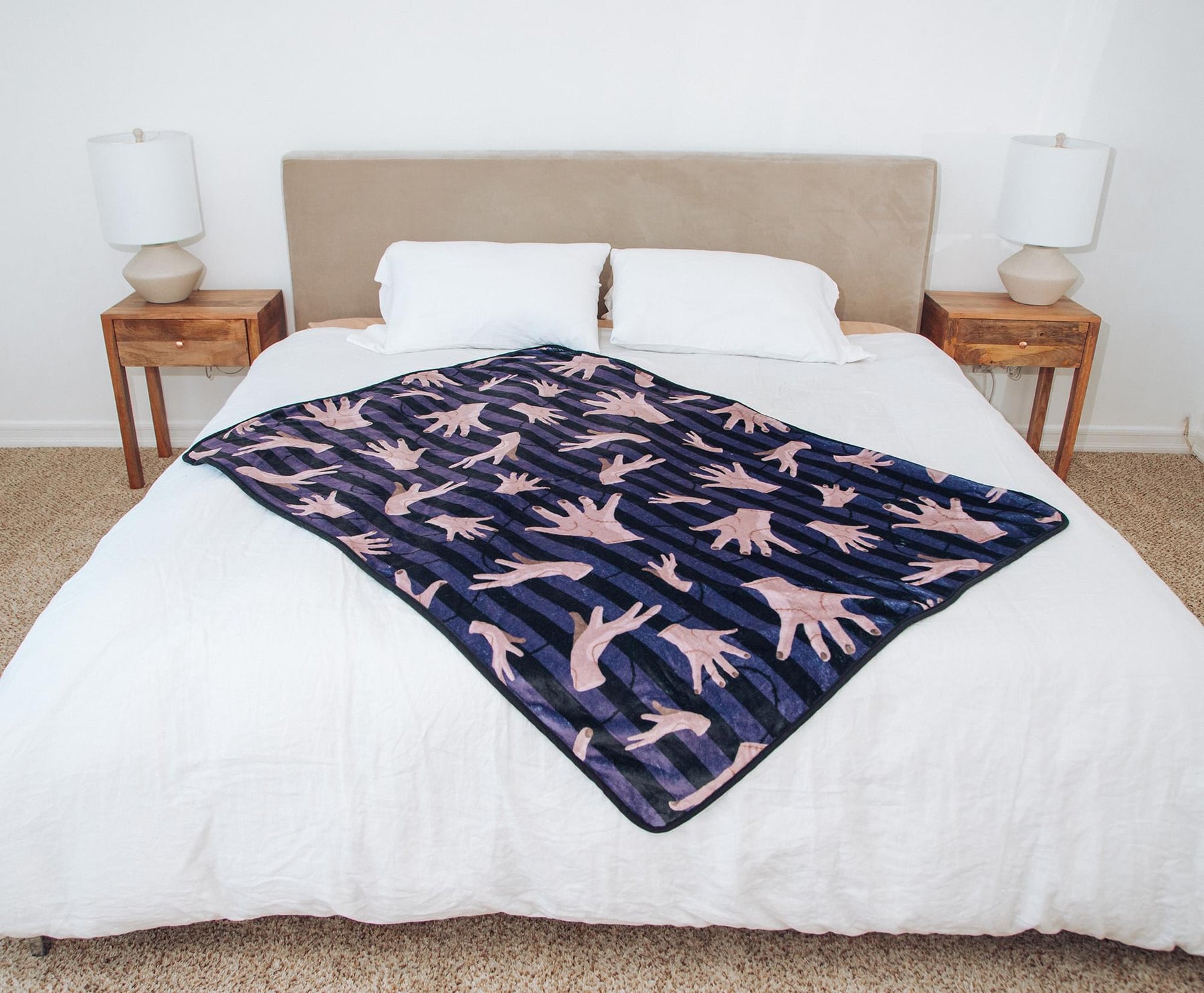 Addams Family Wednesday Thing Raschel Throw Blanket | 45 x 60 Inches
THE ULTIMATE SPOOKY SNUGGLE: Enjoy the creepy comforts of this exclusive throw blanket inspired by the Addams Family spinoff Wednesday. A bewitching creation for those with a penchant for the peculiar and a fondness for being dead asleep.
SPINE-CHILLING STYLE: Imprinted with Thing's iconic hand, this throw blanket becomes a centerpiece, capturing the enigmatic allure of the iconic Addams Family member. Stripes and thorns decorate the backdrop of this macabre design.
DRAPE YOURSELF IN DARKNESS: Revel in the throw cover's plush embrace, tailored to offer unparalleled coziness during bone-chilling nights or breezy outdoor evenings. Perfect for staying wrapped up while things go bump in the night.
QUALITY THAT'S CURSED WITH COMFORT: Composed of 100% rich polyester fleece, this raschel throw cover promises warmth without compromising on style. Generously spans approximately 45 x 60 inches for optimal coverage.
OFFICIAL WEDNESDAY COLLECTIBLE: Home decor just got a lot spookier with this officially licensed throw blanket featuring Thing from the cult hit series Wednesday. Summons the essence of your favorite member of the Addams Family.
CAPTURES THE SPIRIT OF AN ADDAMS FAMILY FAVORITE
Your midnight seances just got a lot more comfortable with this exclusive raschel throw blanket from the cult hit series Wednesday.
Distinguished by the allover print featuring Thing, this cozy throw blanket captures the distinctive Addams Family aesthetic with its striped pattern of purple and black. Thorns may adorn the backdrop, but rest assured that the soft polyester material is soft enough to bring comfort in your eternal slumber.
Serves as a roomy cloak of warmth, whether you're curling up with a literary classic by Edgar Allan Poe or enjoying a marathon of your favorite horror movies.
EMBRACE THE MACABRE
Immerse yourself in the gothic elegance of the Addams Family, where every thread resonates with their distinctive charm and mystique. Each fiber of this raschel fabric has been crafted to bring comfort in the darkness with its ultra-soft touch.
The versatile design means this throw cover is not just restricted to your living room. Take it on a camping trip, drape it over your outdoor patio chair during spine-chilling evenings, or keep it in your tomb for those unexpected drafts of wind.
ENHANCES THE EERIE AMBIANCE OF YOUR SPACE
Ideal for those with an appreciation for the darkly comedic and eerily charming. Summon this officially licensed home decor inspired by the popular Addams Family spinoff series Wednesday.
CARE INSTRUCTIONS
Machine wash with cold water is highly recommended
Read All About It on Our Blog
Trending Geek