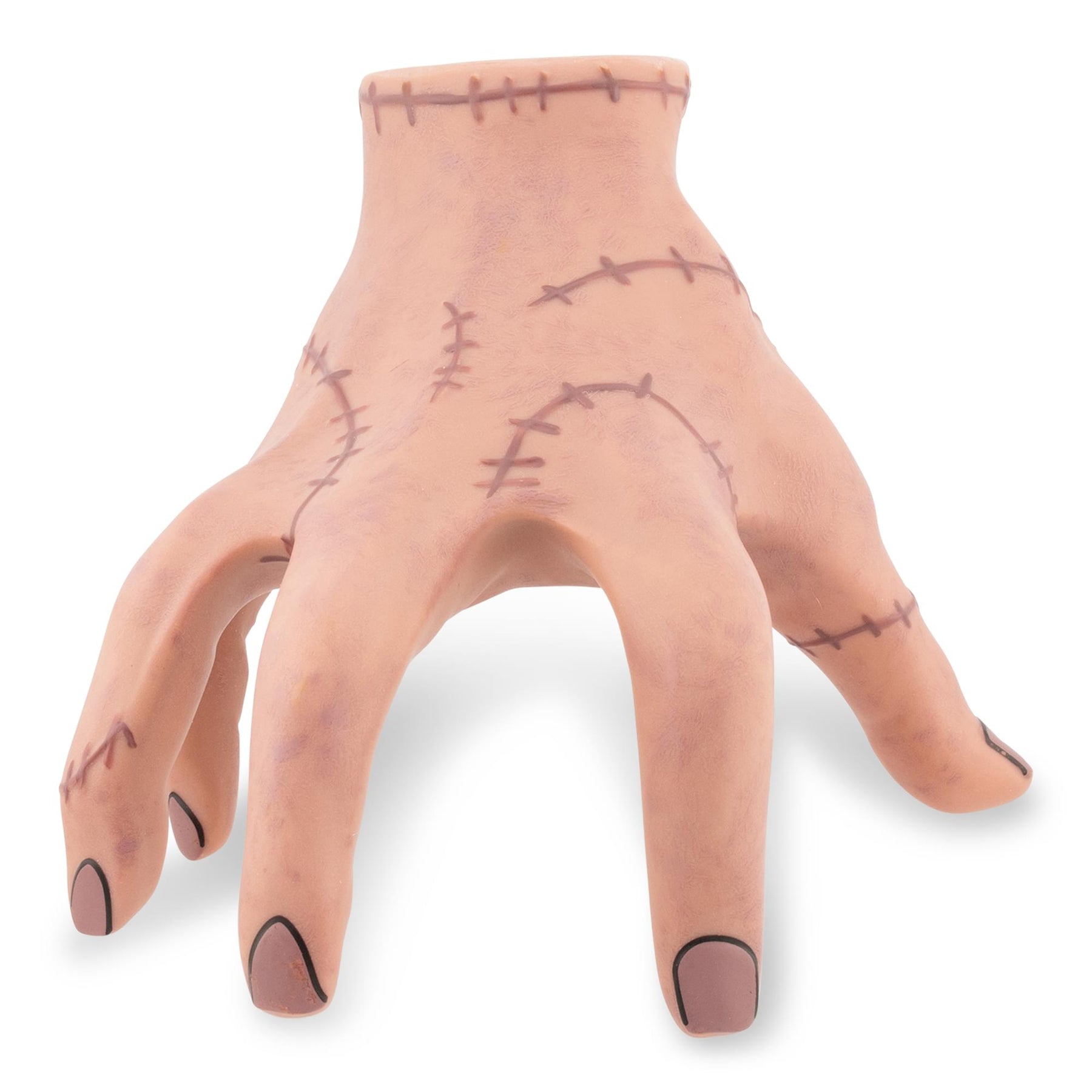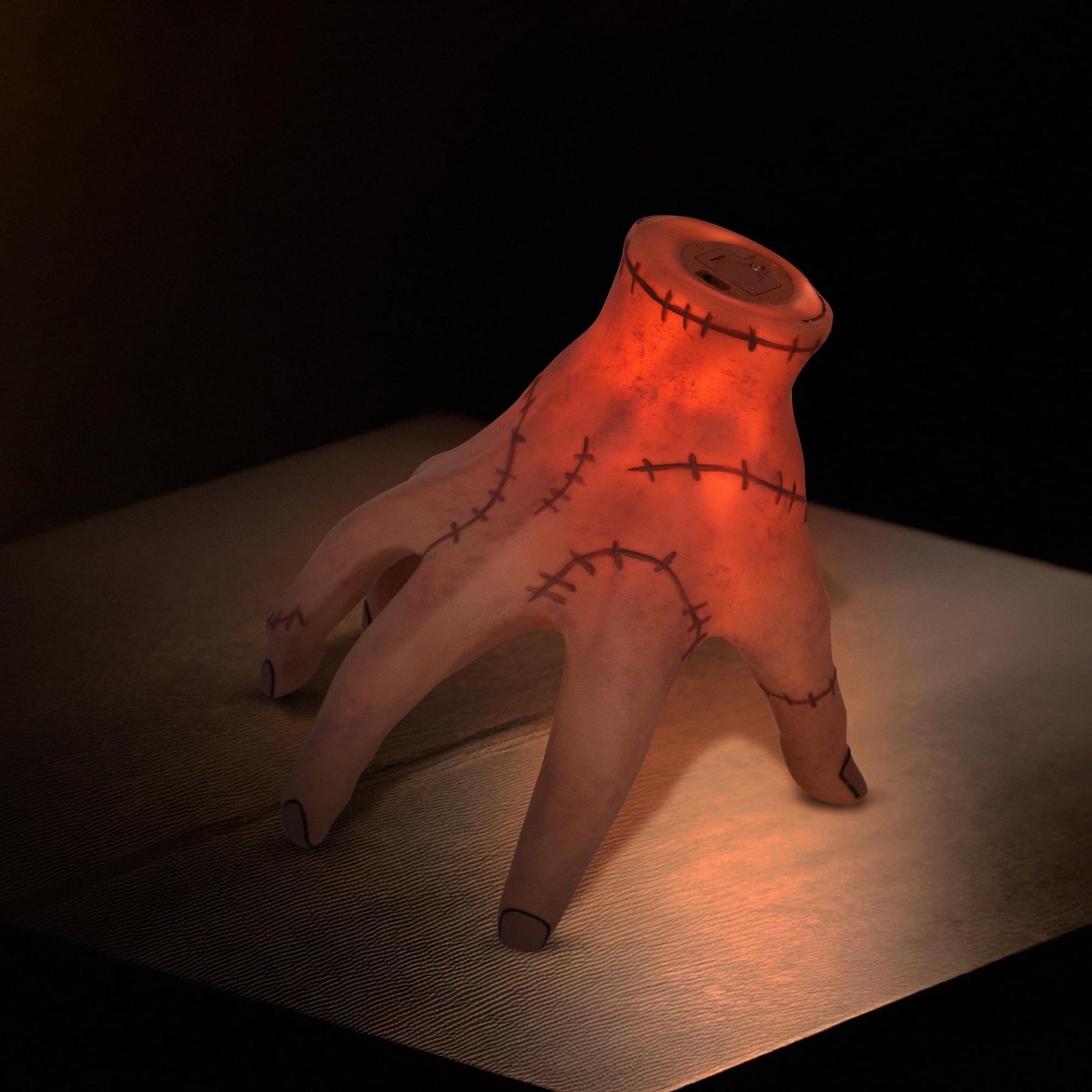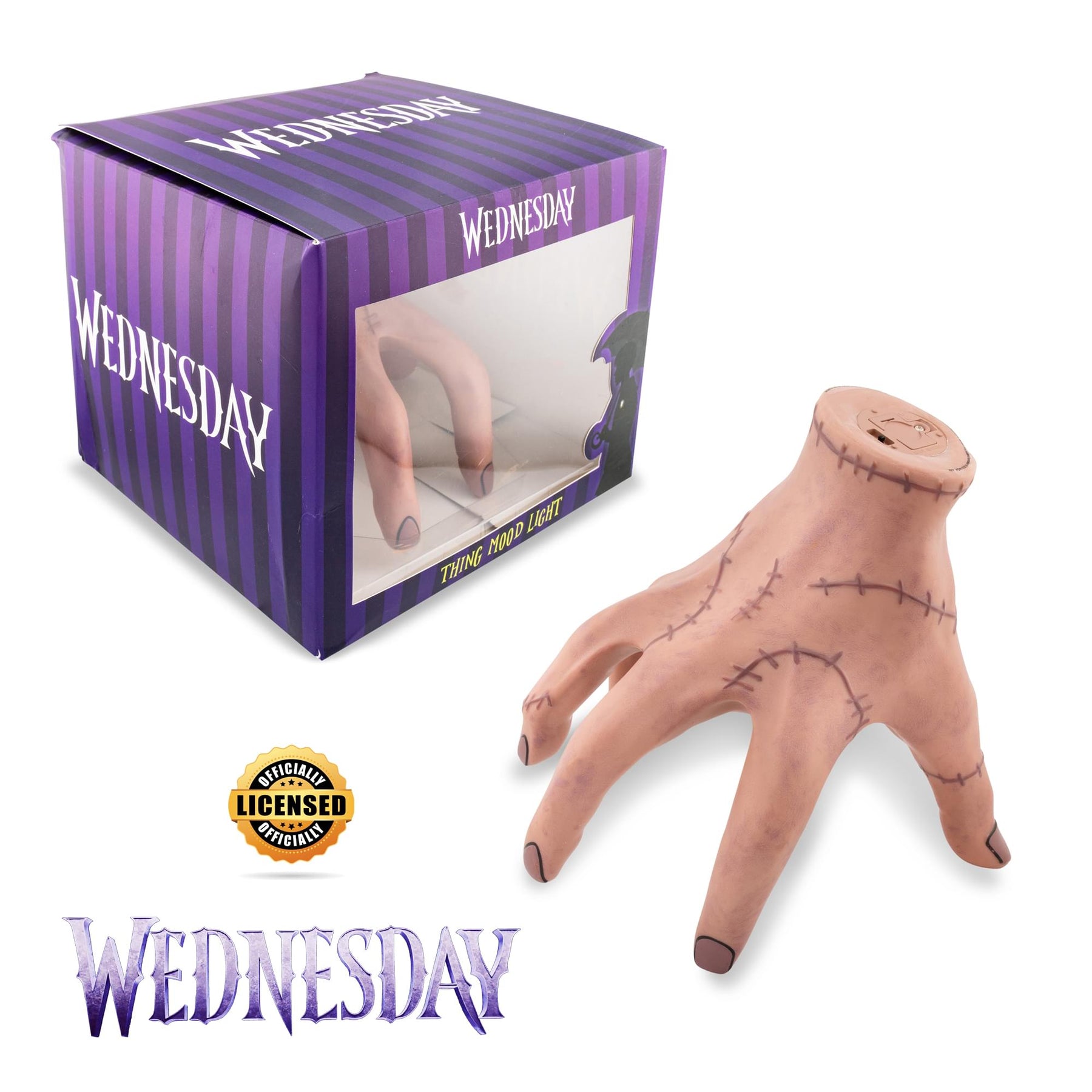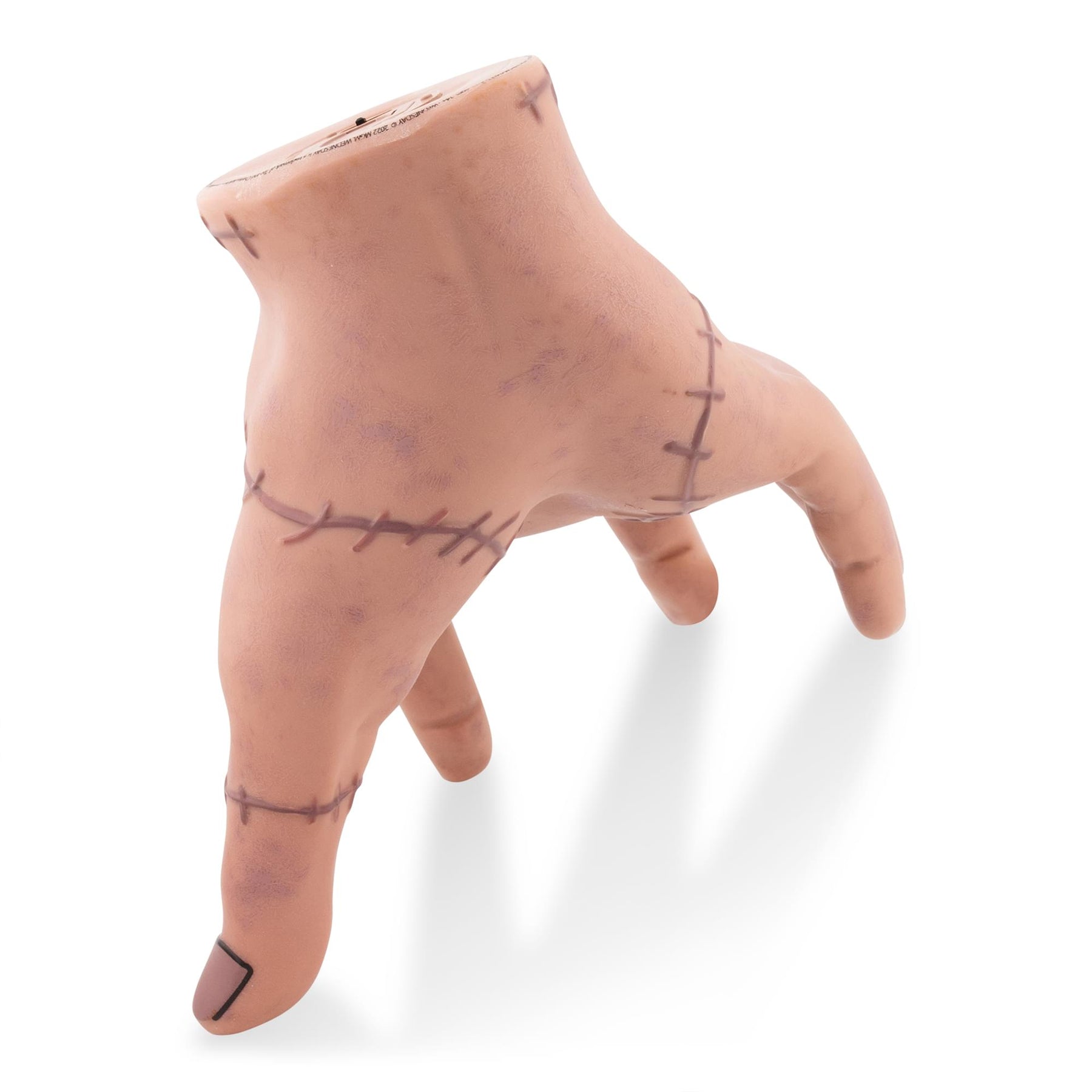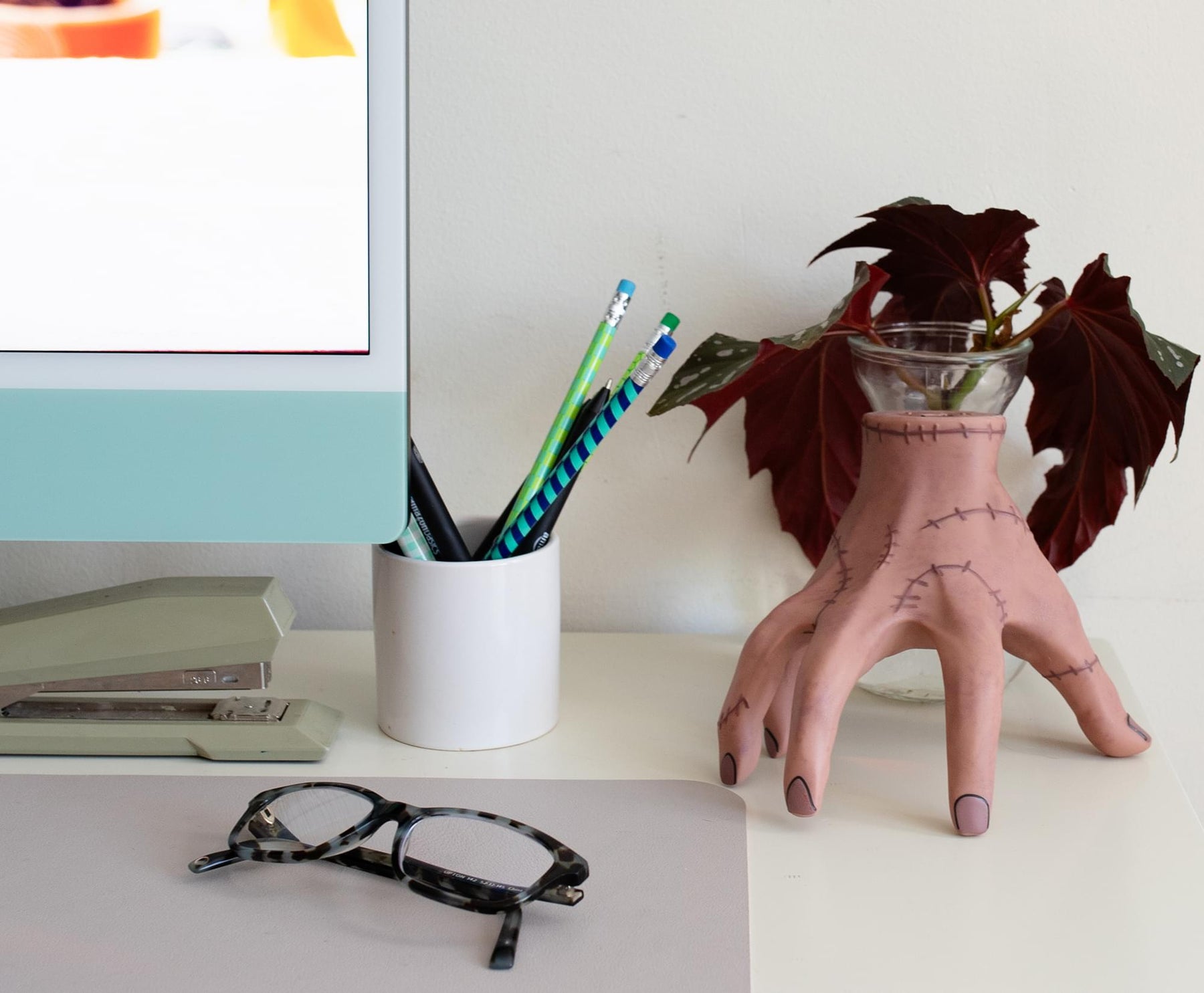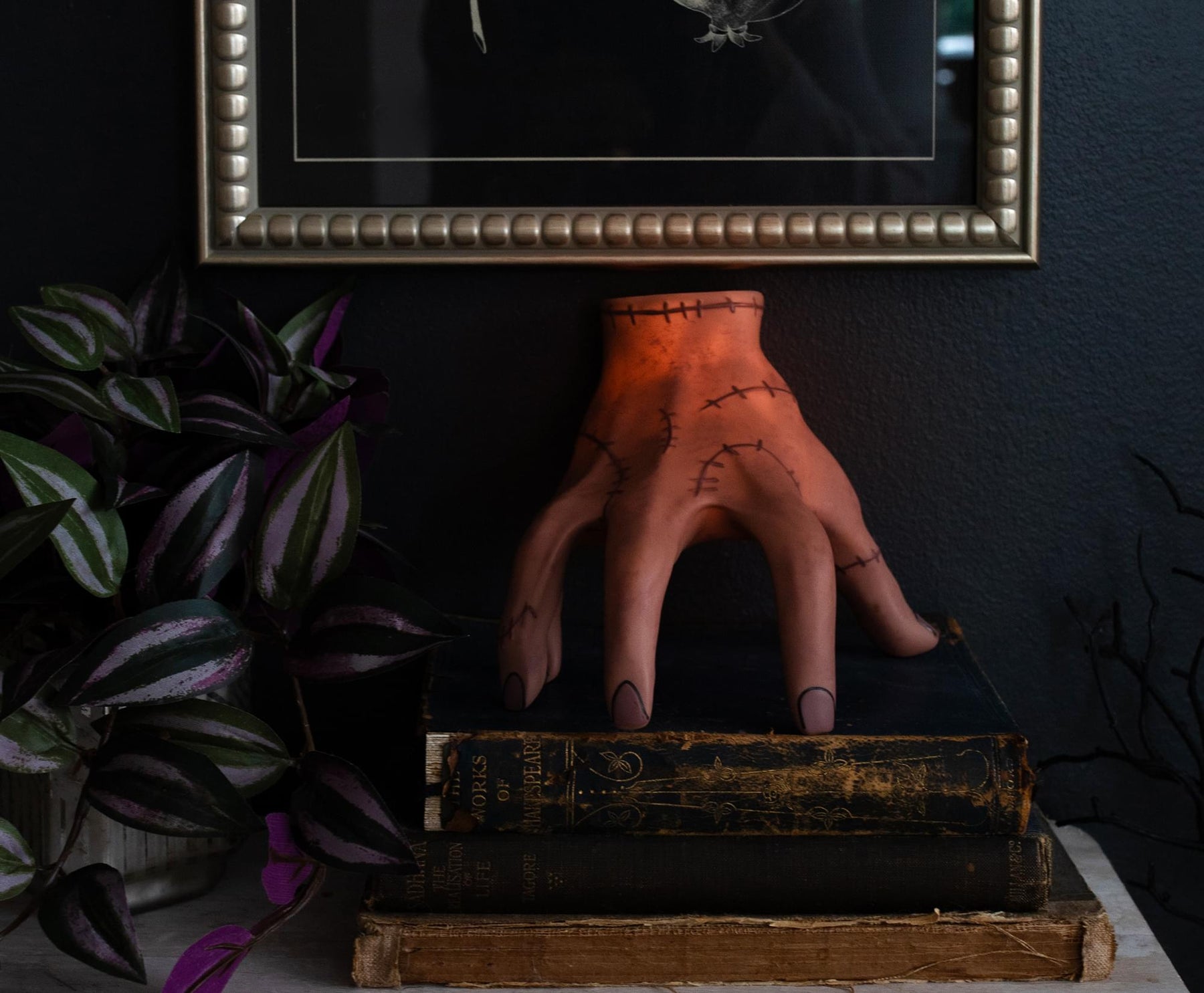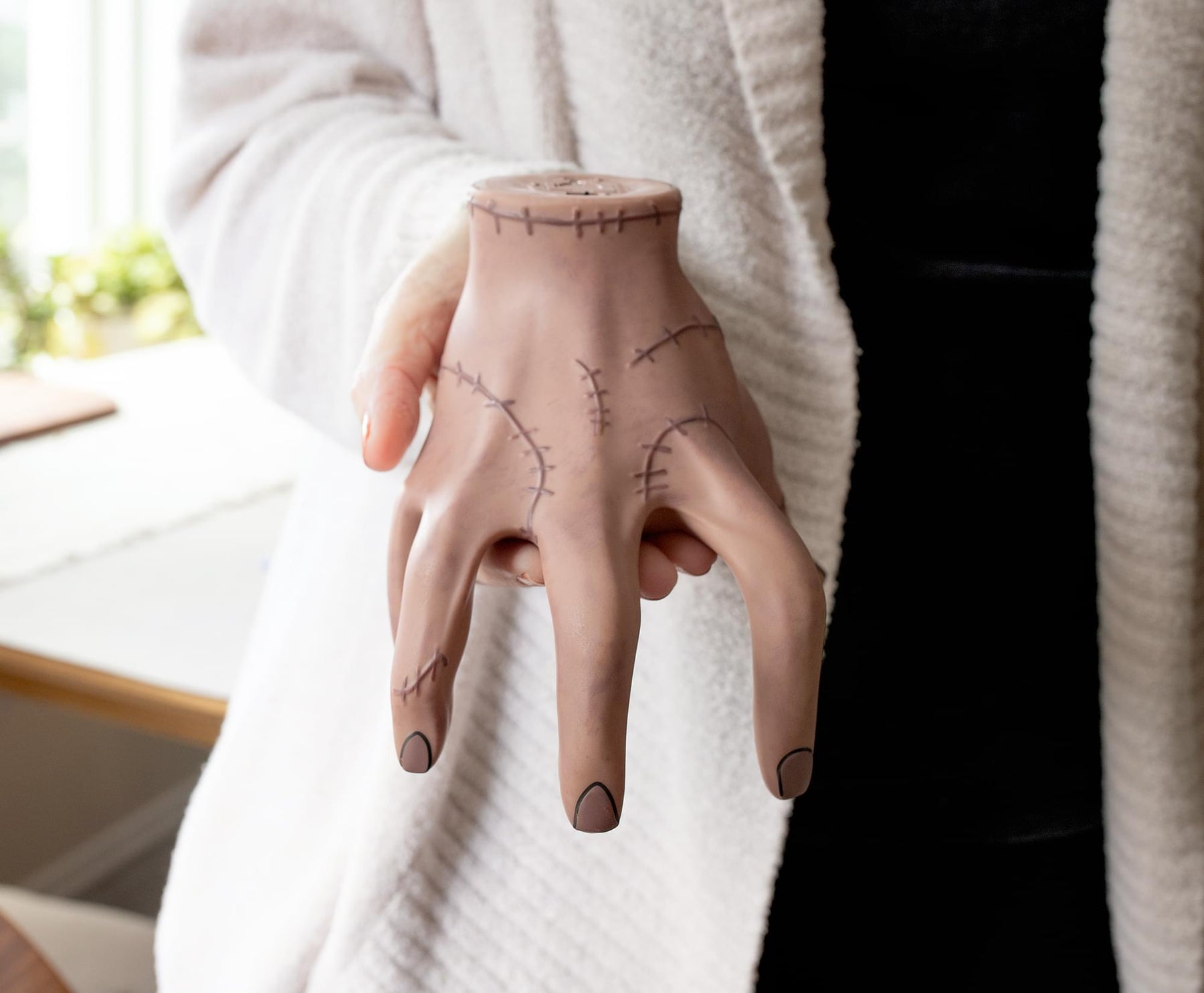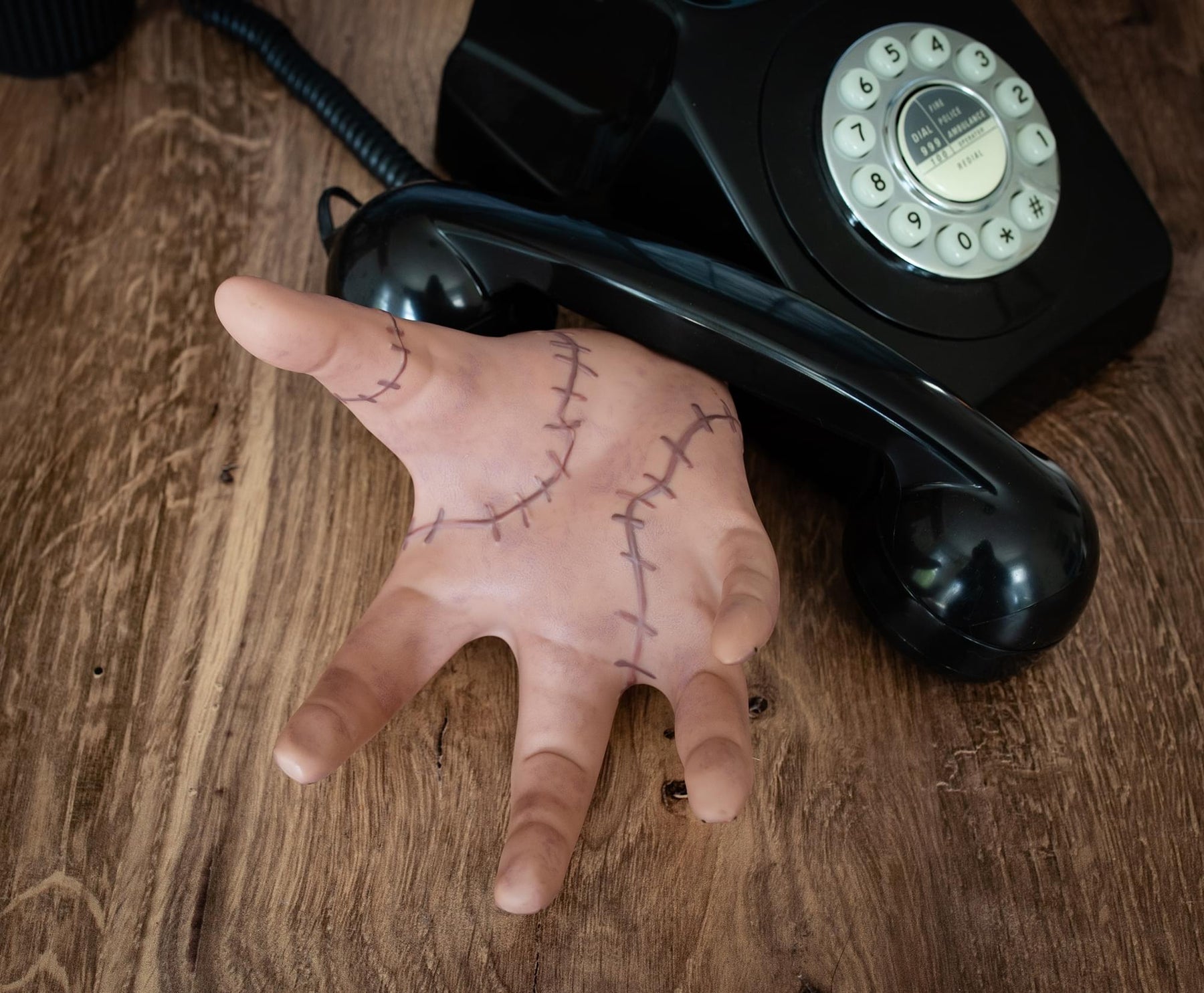 Addams Family Wednesday Thing 6-Inch PVC Figural Mood Light
CREEPY COMFORT: Wednesday's friend is here to lend you a helping hand as this exclusive mood light inspired by the Addams Family spinoff. Welcome the creature comforts of having Thing around to bring some light to the darkness.
KOOKY AND SPOOKY STYLE: Wednesday's close companion is captured in all his five-fingered, severed-hand glory as this figural mood light. From his black nails to his stitches, you'll appreciate Thing's fiendishly fun appearance.
ADD EERIE AMBIENCE TO YOUR SPACE: Bask in the ghoulish glow of this PVC night light that brings Things's creepy charm to any space that's looking too ordinary. Easy to display, this mood light measures approximately 6 x 6 x 5 inches.
FRIGHTFULLY FUN HOME DECOR: There's never a dull moment with Thing around to offer some creepy company. Bring the spooktacular character to your Nevermore Academy dorm room or haunted home with this disembodied light to illuminate the space.
OFFICIAL WEDNESDAY COLLECTIBLE: Home decor just got a lot spookier with this officially licensed mood light from the cult hit Wednesday. Complete your Addams Family collection of curios with Thing tagging along as your new friend.
A HELPFUL HAND WHEN YOU'RE TRAPPED IN THE DARK
Snap away the darkness with this exclusive figural mood light featuring Thing from the cult hit Wednesday.
Always a loyal companion to Wednesday Addams, Thing is here to lift your spirits with this frightfully fun mood light. The sentient severed hand looks as eerie as ever as this figural night light that captures Thing's spooky charm, stitches and all. Posed on all five fingers, you'll love this portable lamp's spooktacular design even when it's not glowing.
MISFITS AREN'T MISFITS AMONG OTHER MISFITS
When you're an Addams, darkness isn't your only friend. Sweep away the shadows and shine a little light on your mood with Thing.
This mood light's compact display is the perfect accent piece for your boring bedroom, ordinary office, or dull dorm at Nevermore Academy. Always ready to offer a helping hand at the flick of a switch, Thing will turn your place from drab to fab with a soft glow.
You'll never be afraid of the dark with officially licensed home decor inspired by the popular Addams Family spinoff series.
Read All About It on Our Blog
Trending Geek