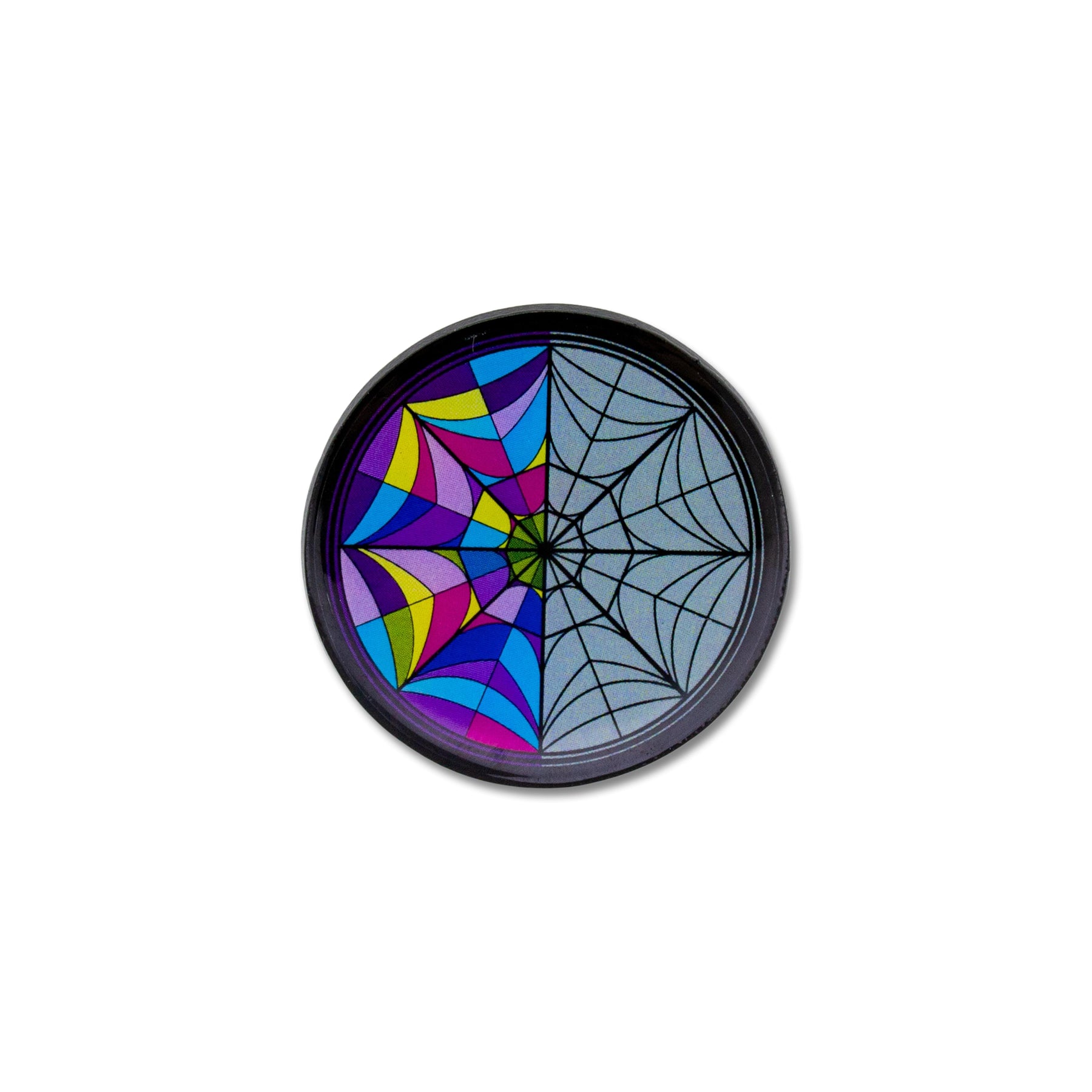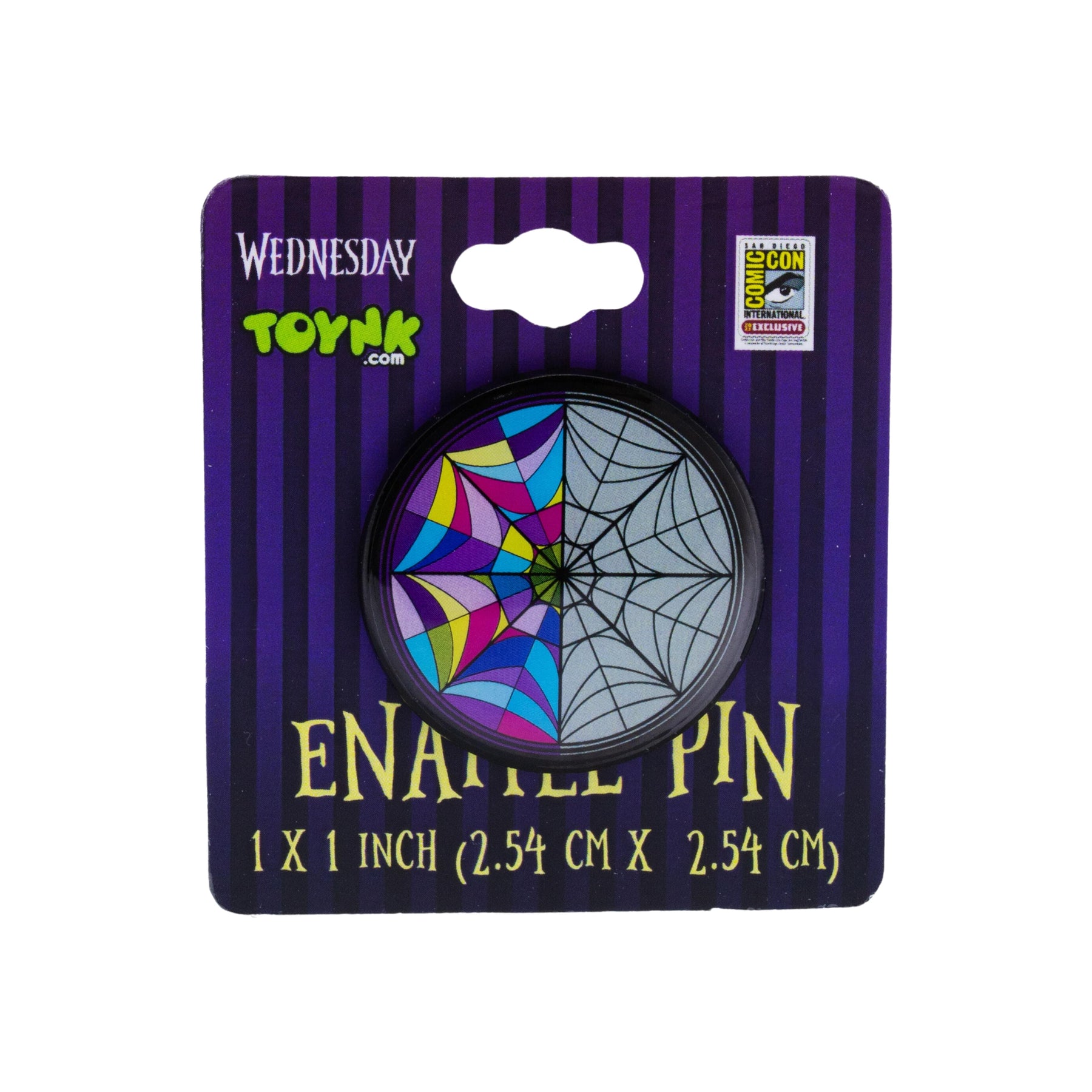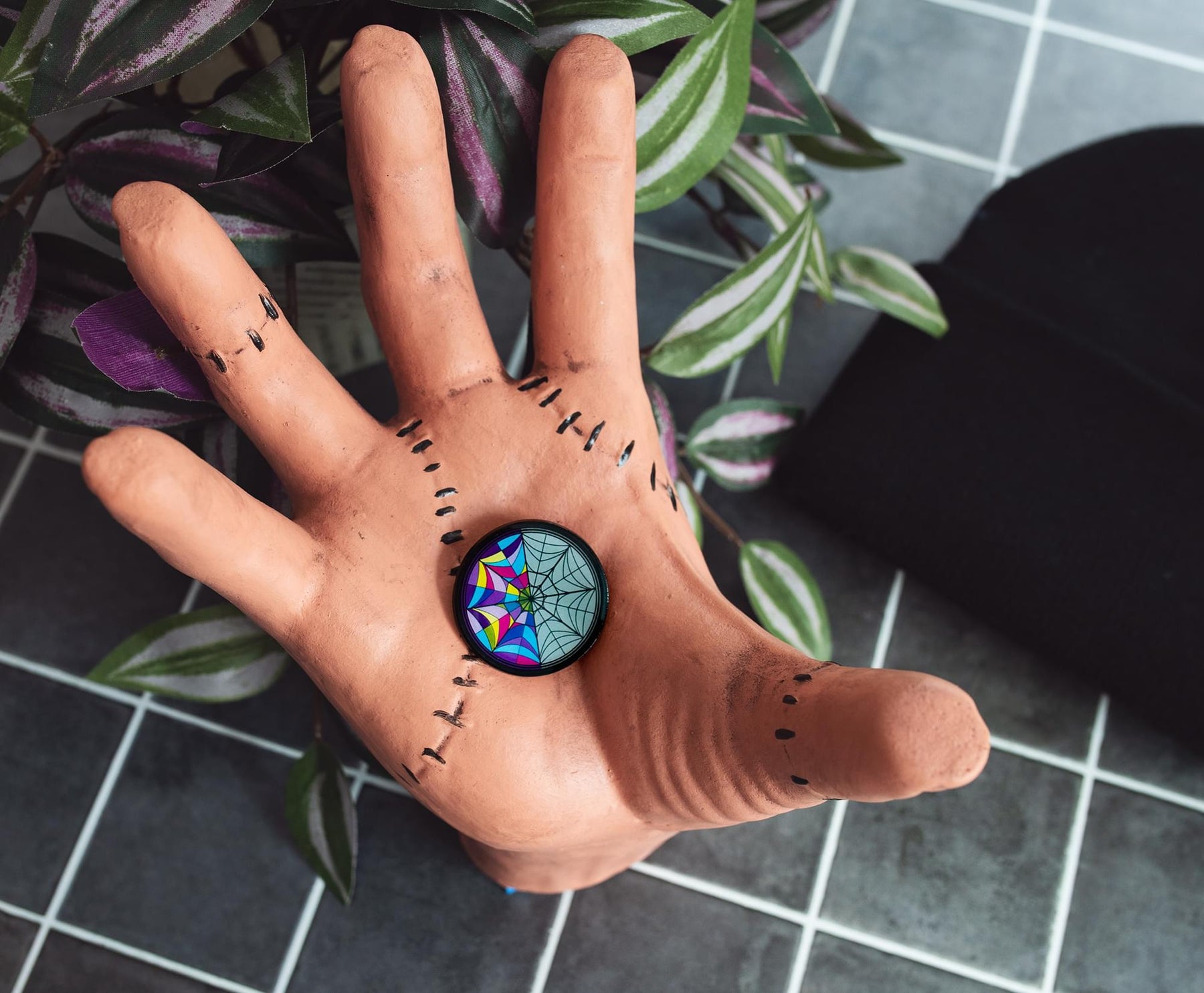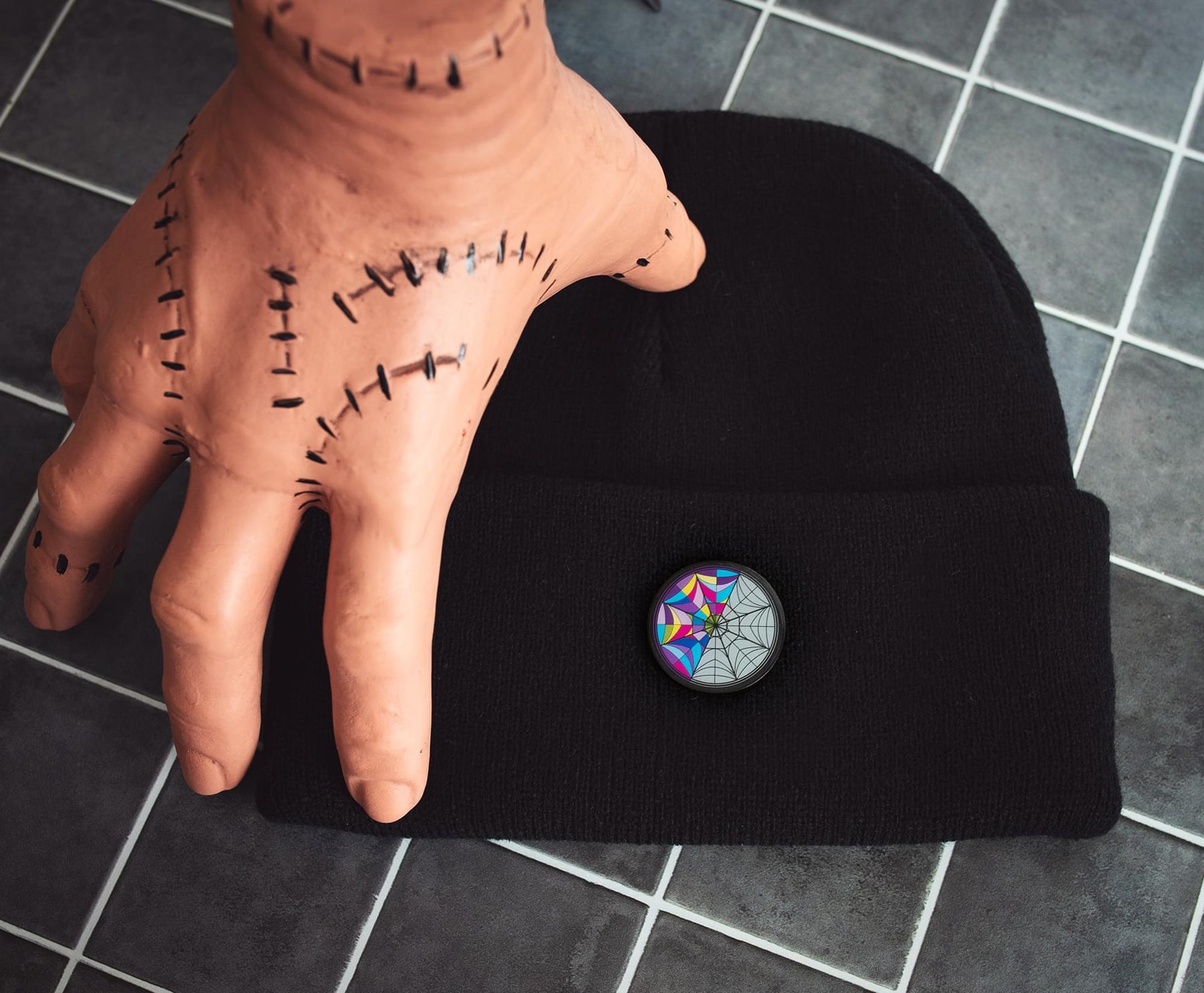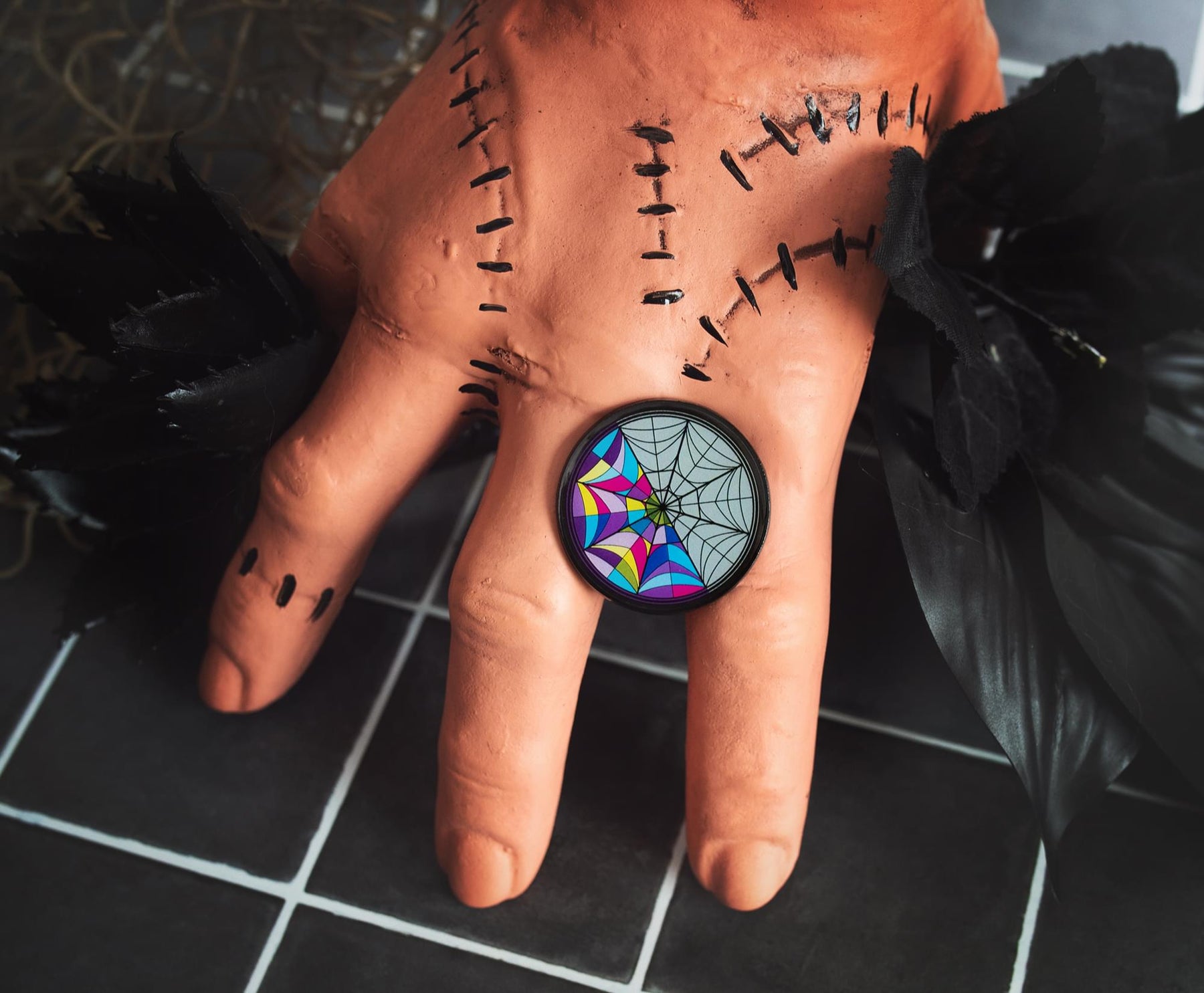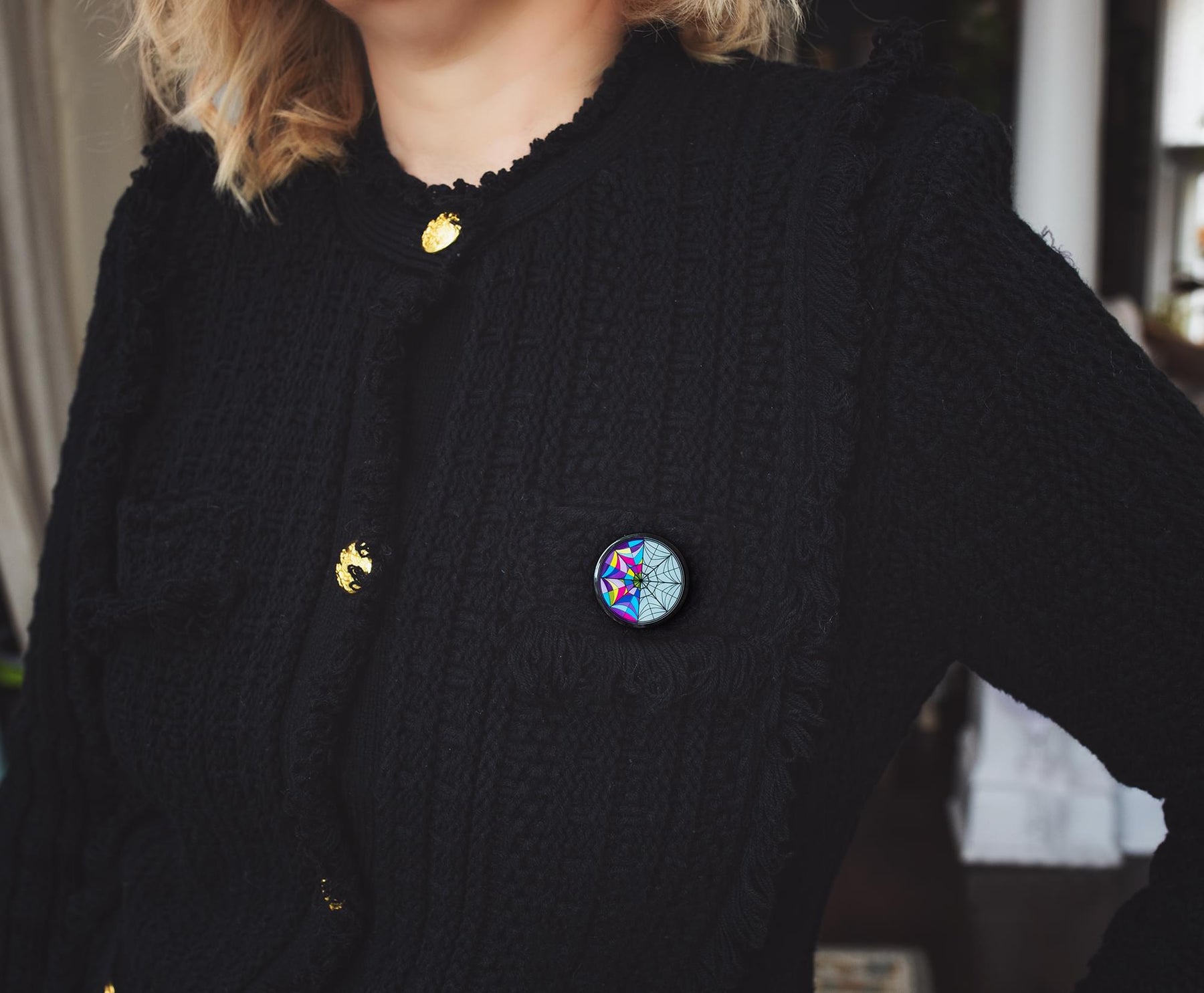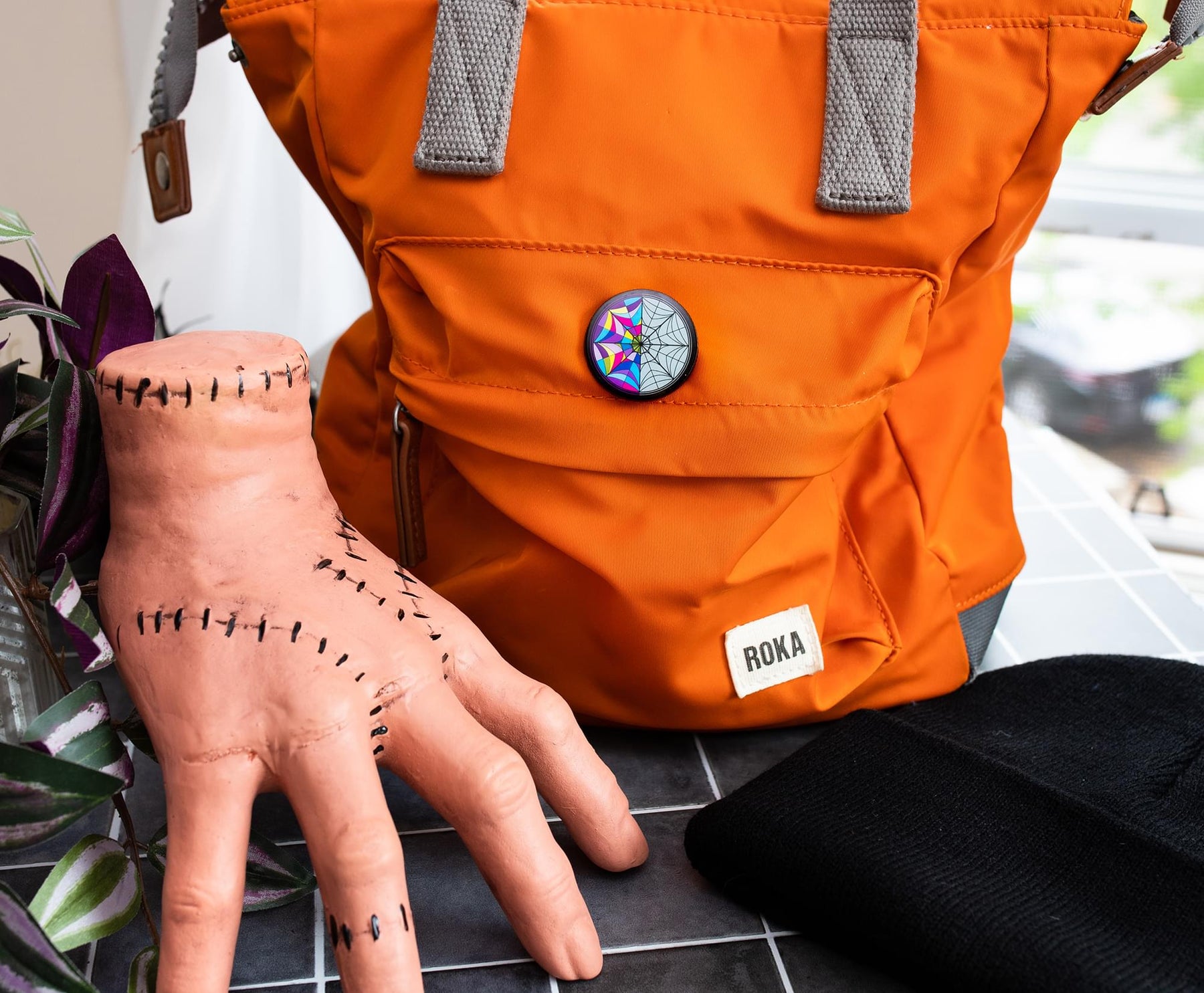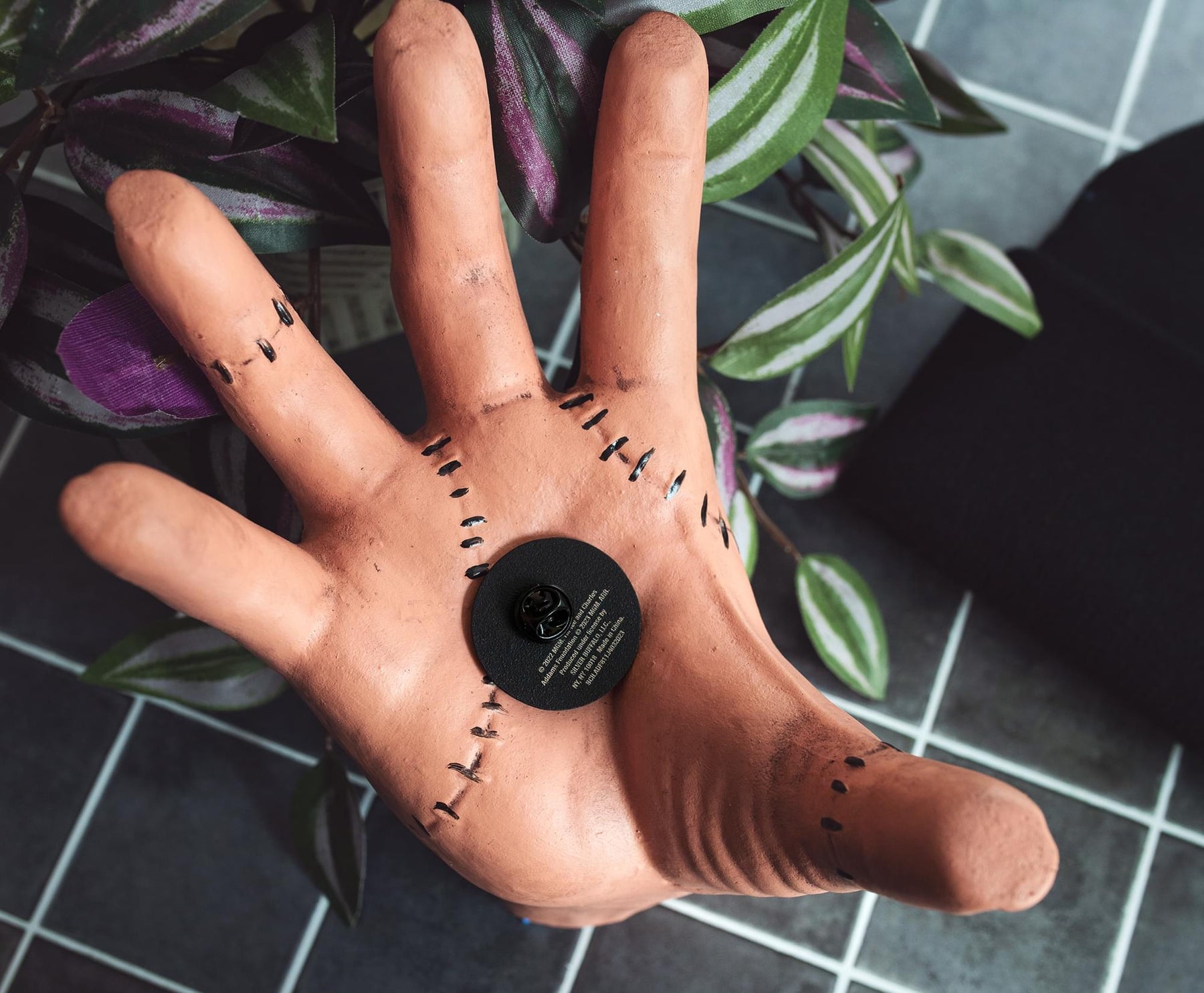 Pre-Order
Addams Family Wednesday And Enid's Split Window Enamel Pin | SDCC 2023 Exclusive
A PECULIAR PAIR: Commemorate the unlikely friendship between Wednesday Addams and Enid Sinclair with this exclusive collector's pin inspired by the Addams Family spinoff. Limited edition of only 1,000 pieces.
POLAR OPPOSITES: Recreates the spiderweb stained glass window seen in Wednesday and Enid's dorm at Nevermore Academy. The monochromatic side reflects Wednesday's dark and dreary presence, while the colorful side depicts Enid's sunny personality.
QUALITY TO DIE FOR: Collector's pin measures approximately 1.25 inches in diameter, featuring a base metal design with detailed enamel inlay. Comes with a secure backing for easy attachment and accessorizing.
EXPLORE NEVERMORE'S SOCIAL SCENE: Give two snaps for Wednesday and Enid, whose paradoxical personalities collide in this enamel pin's iconic split window design. Comes neatly presented on a branded cardboard backer.
OFFICIAL WEDNESDAY COLLECTIBLE: Break away from the norms of society with this officially licensed enamel pin from the cult hit Wednesday. Complete your Addams Family collection of curios with this SDCC 2023 Exclusive.
REAP WHAT YOU WOE
Leave all your preconceived notions behind with this exclusive collector's pin inspired by the popular Addams Family spinoff series.
What do a morbidly curious goth girl and a happy-go-lucky werewolf have in common? A shared dorm room at Nevermore Academy! This fun collector's pin depicts the distinct spiderweb stained glass window seen in Wednesday Addams and Enid Sinclair's attic space. A metaphor for the pair's unique friendship, the split window reflects Wednesday's dark love of the macabre and Enid's sunny outlook on life.
THEY'RE NOT WEIRD. EVERYBODY ELSE IS.
We all have a little Wednesday and Enid in us. This enamel pin is a great way to express your many moods, from the grim and gruesome to the sweet and energetic. Proudly display this enamel pin on your Nevermore Academy uniform, your backpack, or whatever dreary occasion you'd like to accessorize for. Never be afraid to be yourself with this officially licensed collectible from the hit series Wednesday.
This San Diego Comic-Con 2023 Exclusive is limited edition of only 1,000 pieces.