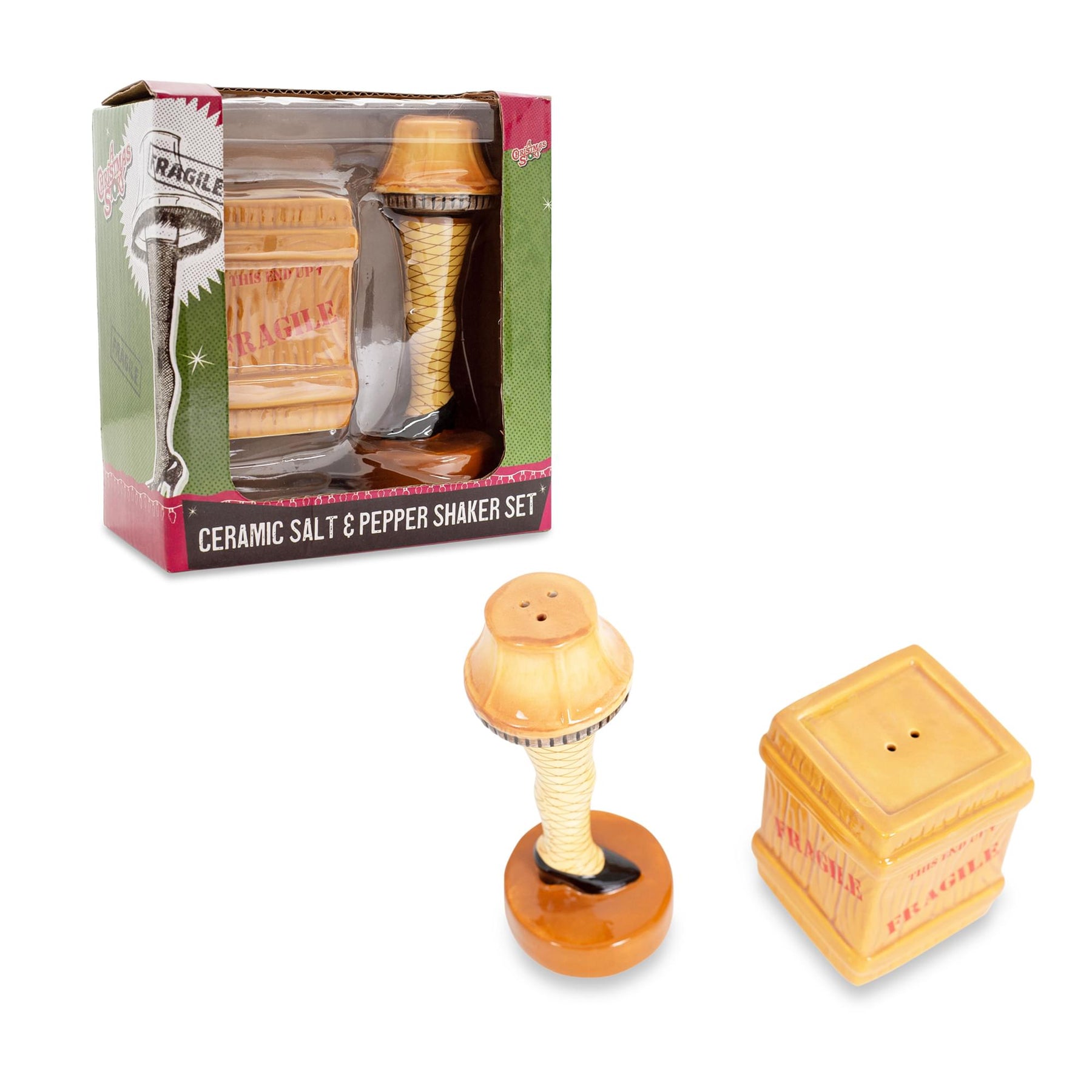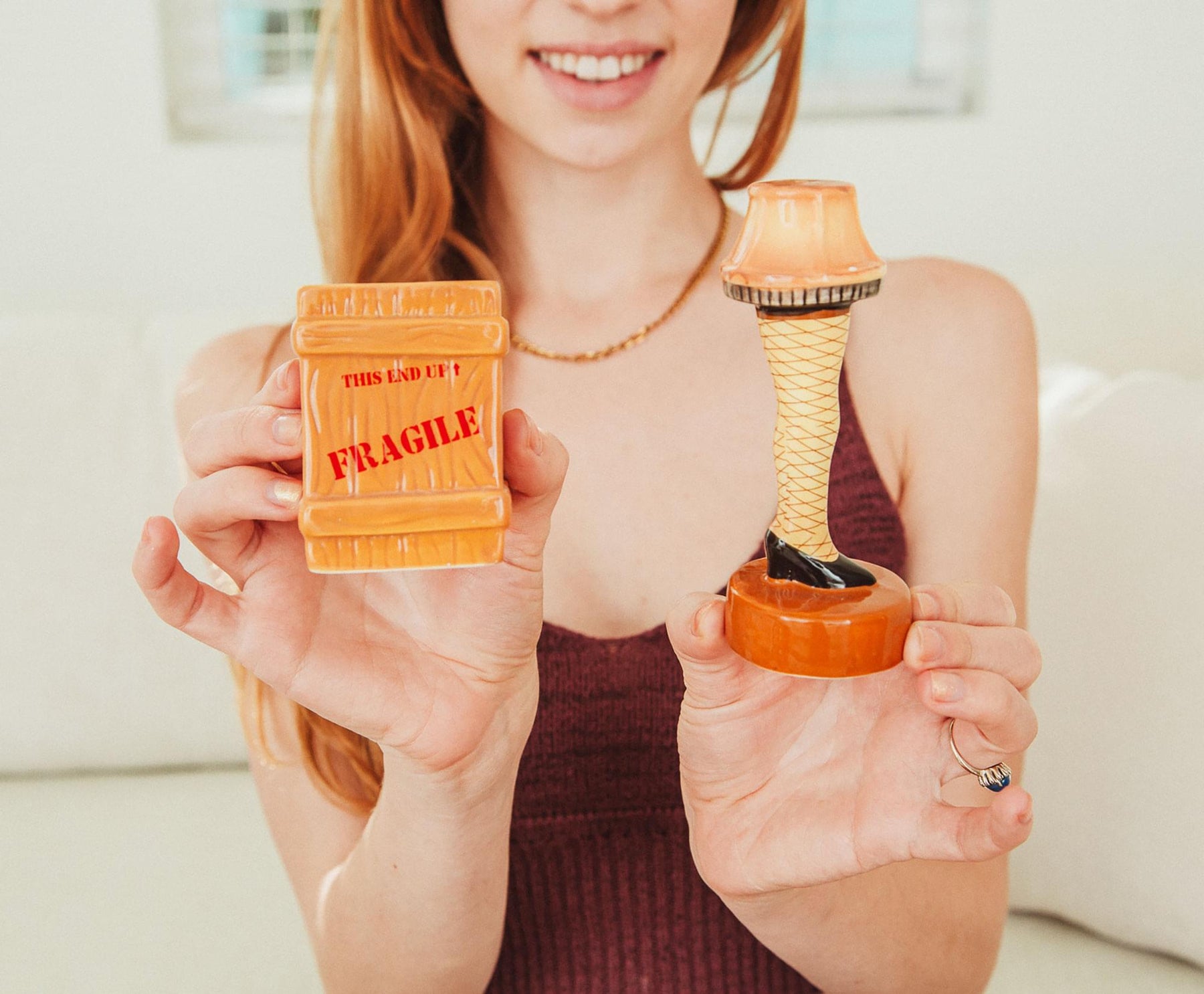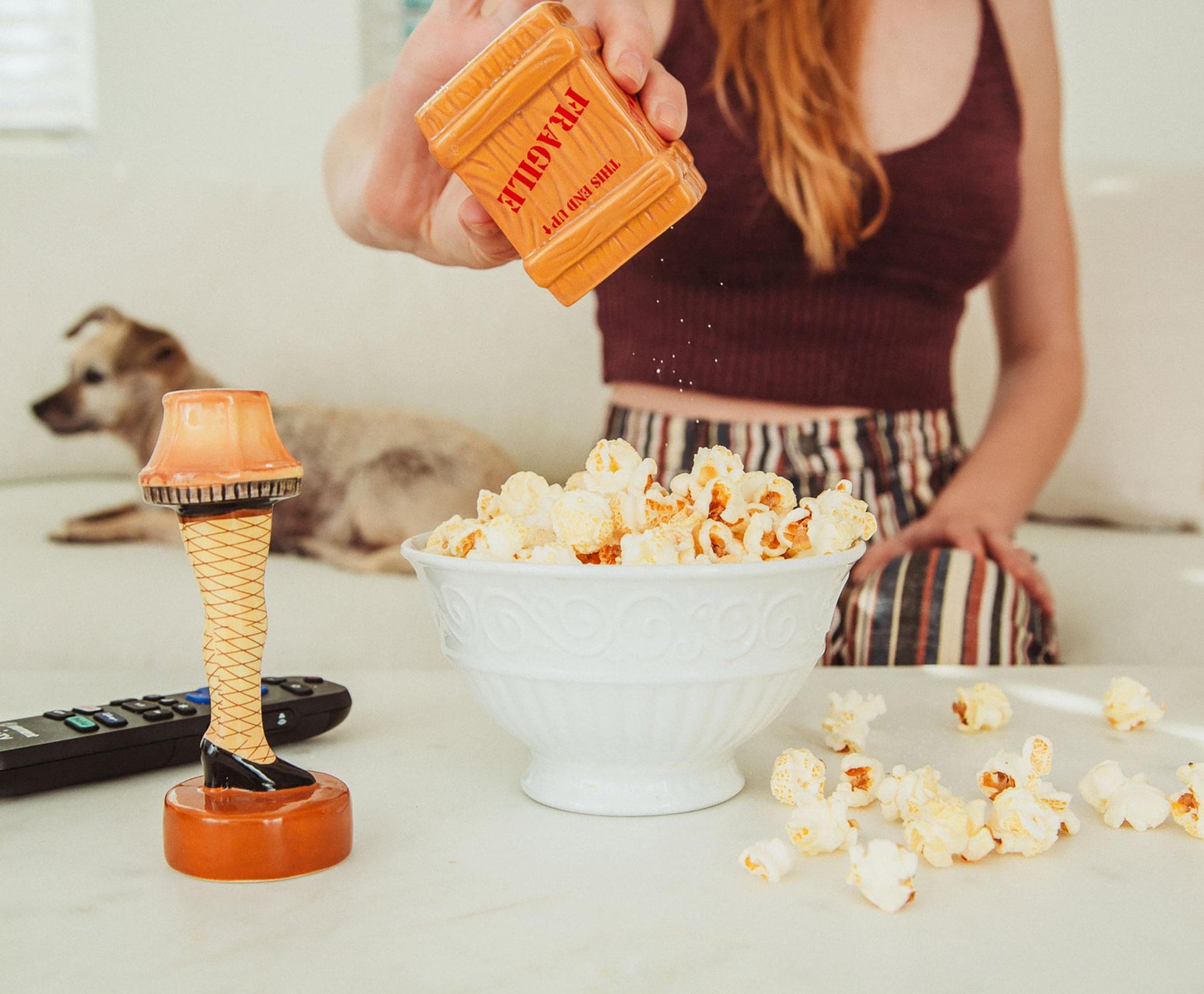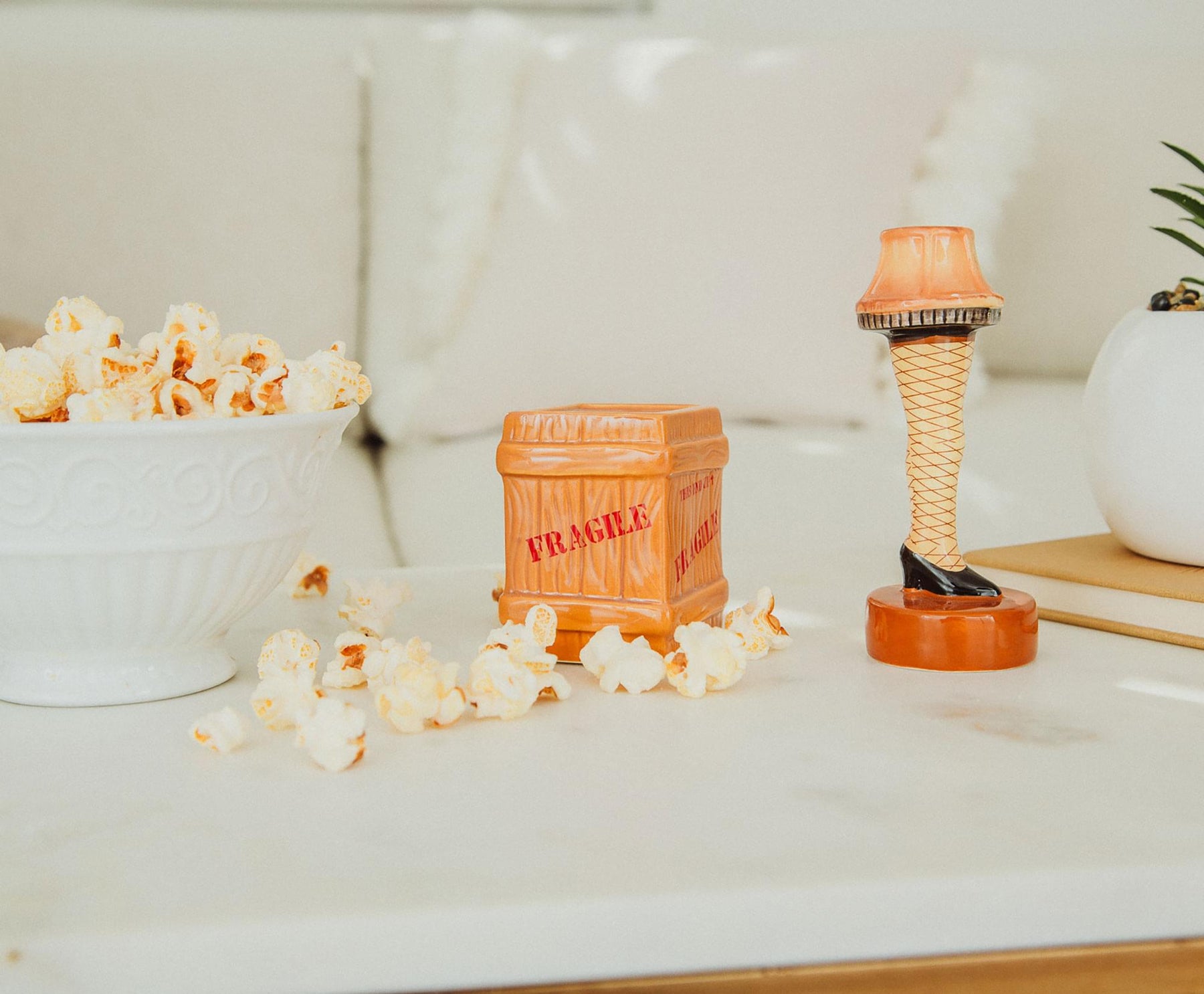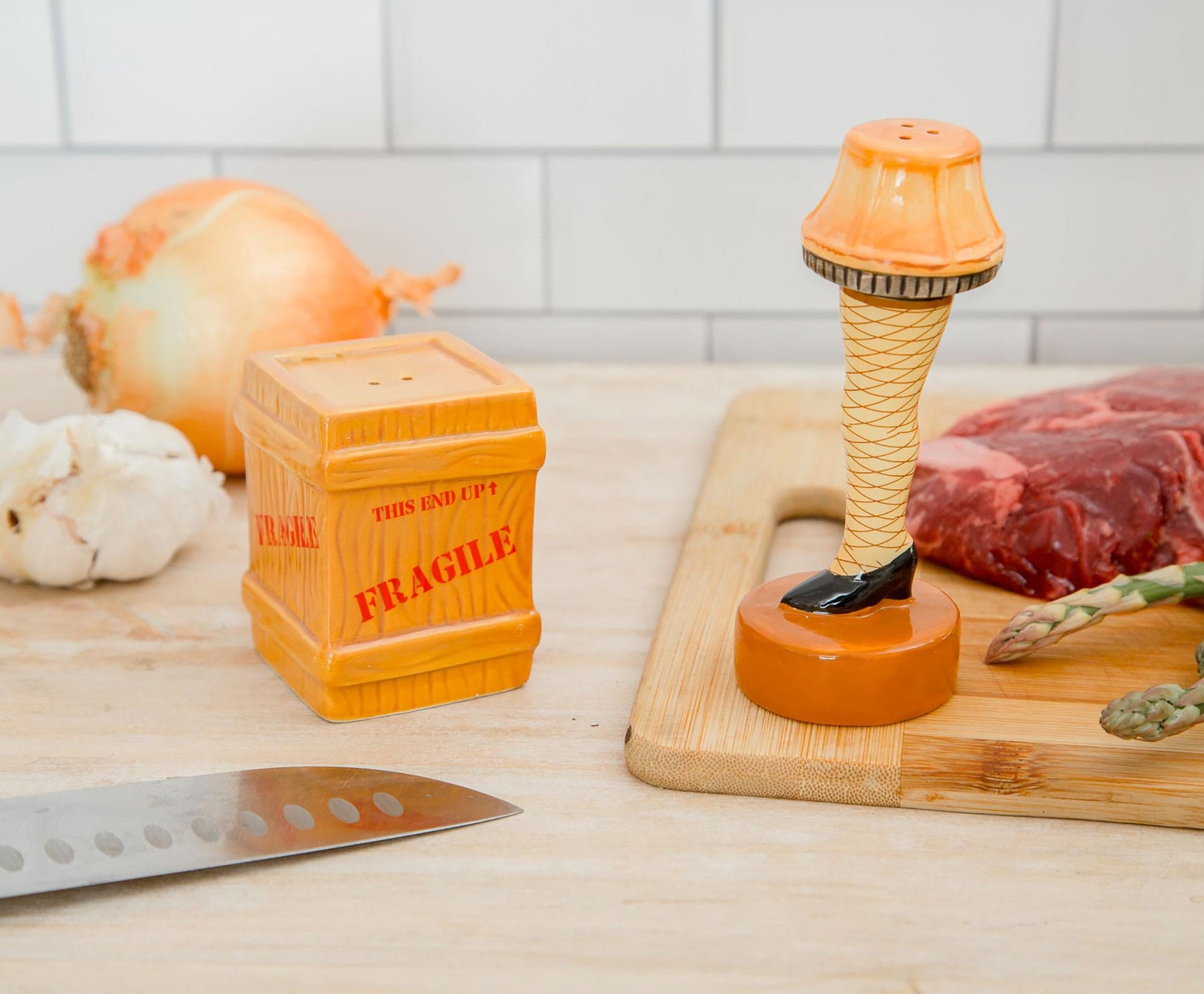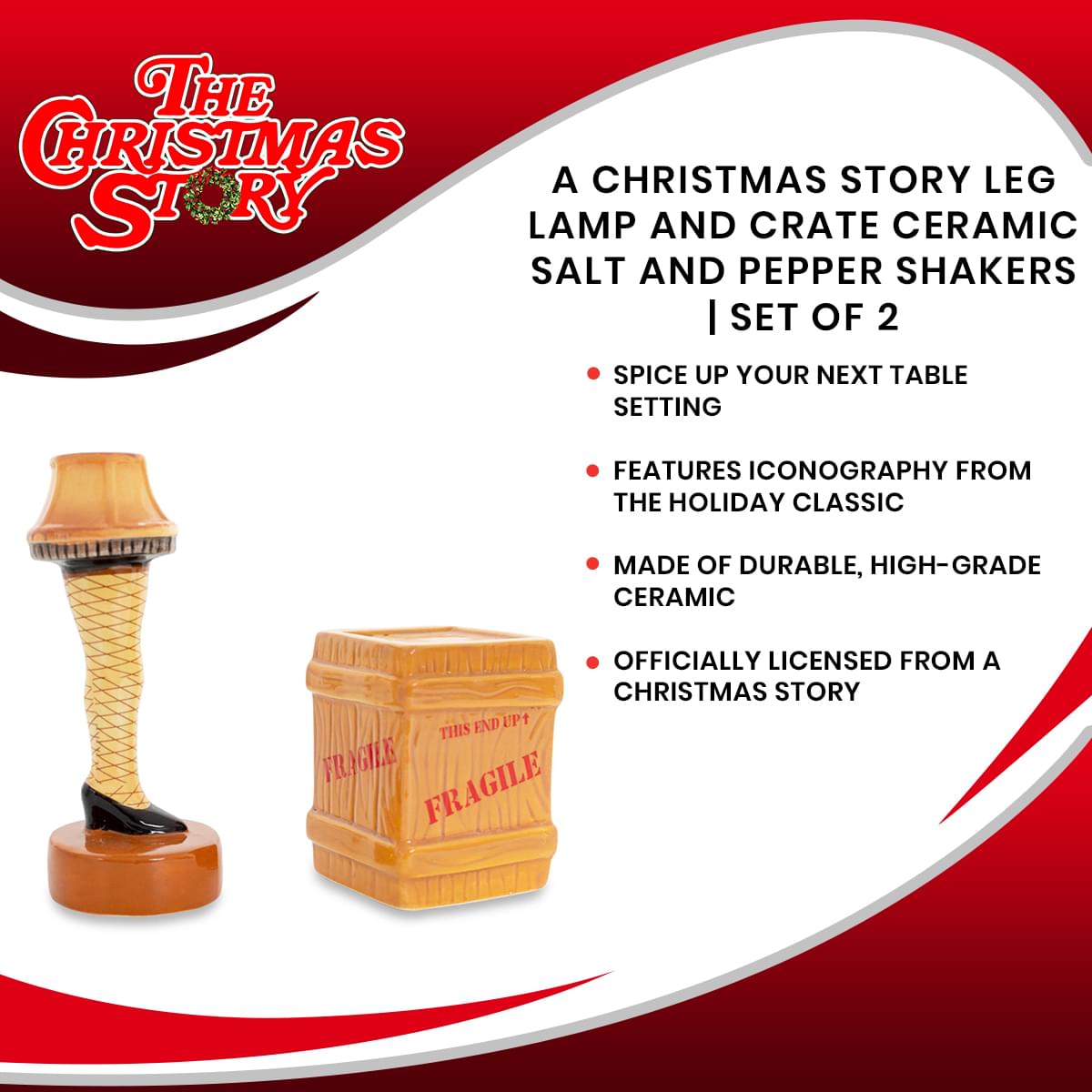 A Christmas Story Leg Lamp and Crate Ceramic Salt and Pepper Shakers | Set of 2
GET A TASTE OF THE FESTIVITIES: Spice up your holidays with these salt and pepper canisters inspired by A Christmas Story. Brings a little flavor to the most wonderful time of year with just a few shakes.
NOTHING BEATS A CLASSIC: Relive some of the most iconic moments from the holiday classic with this 2-piece shaker set. The highly detailed sculpts feature the leg lamp and wooden shipping crate from the movie.
NOT YOUR AVERAGE SHAKERS: Ring in the holidays with a festive table setting. Not only do these decorative salt and pepper dispensers make flavoring food fun, but they also look great on display.
MADE INDESCRIBABLY BEAUTIFUL: These BPA-free ceramic shakers are durable enough for everyday use. Both canisters feature a removable bottom to allow for easy refilling. Hand-wash only; not suitable for dishwasher.
HOLIDAY KITCHENWARE: Bring good tidings of great joy with these officially licensed salt and pepper shakers from A Christmas Story. When you want to shake up the holidays, spread some cheer with festive canisters.
NADDAFINGA! ON THIS MAJOR AWARD
Make that special time of year even more delightful with a festive table setting. Family holidays can sometimes get a little out of hand, but at least you can make memories that will last a lifetime with this exclusive shaker set from A Christmas Story. The sculpts are molded to look like the iconic leg lamp and wooden shipping crate, as seen in the 1983 cult-classic holiday movie.
WITH THIS QUALITY, IT MUST BE ITALIAN
There's nothing "fra-gee-lay" about this BPA-free ceramic shaker set that is designed to keep your spices, grains, and ingredients fresh. Relive your favorite moments from A Christmas Story again and again with every shake. There's nothing quite as special as this officially licensed kitchenware inspired by A Christmas Story.
CARE INSTRUCTIONS
For the best care, hand-wash only is recommended.
Read All About It on Our Blog
Trending Geek