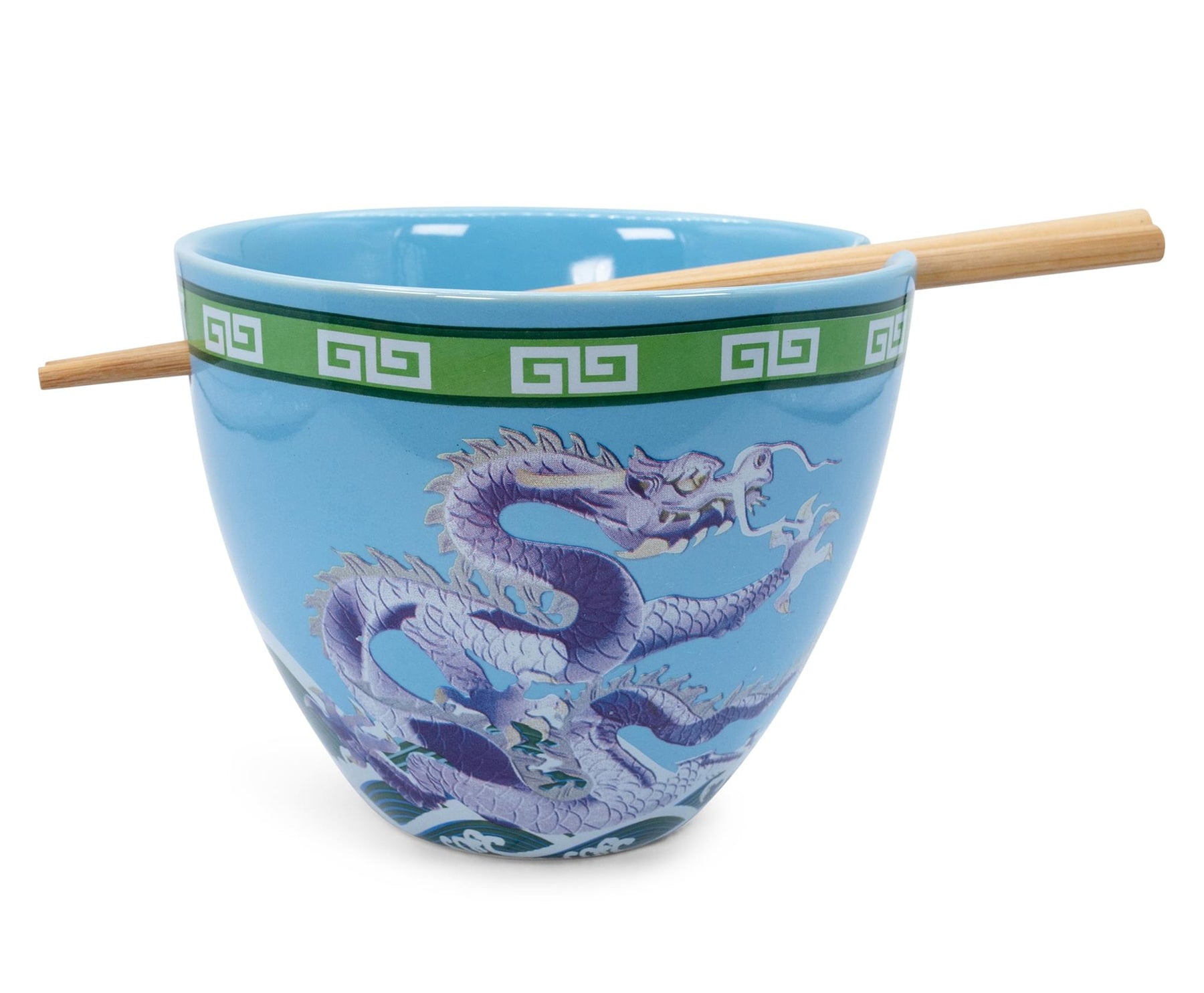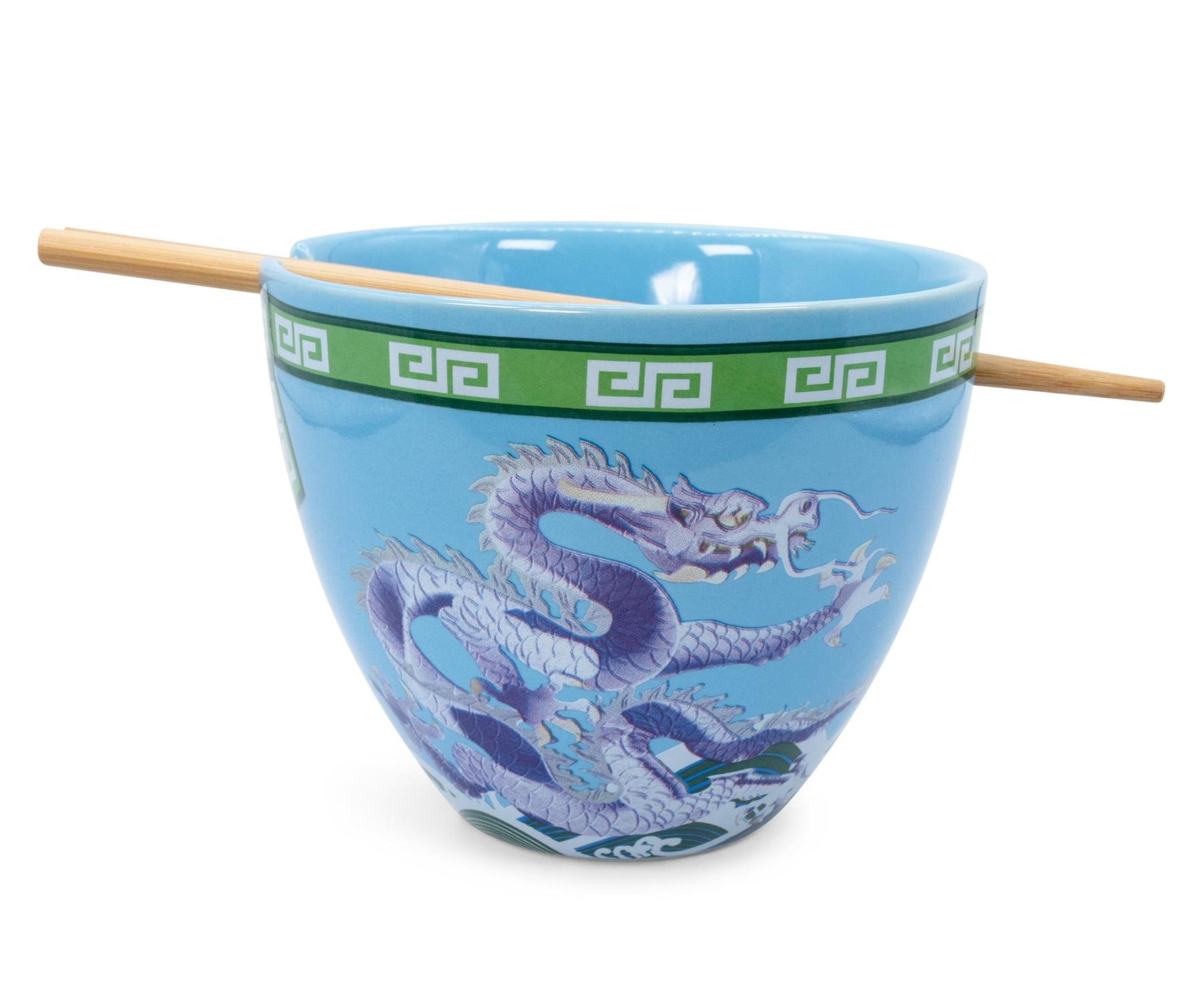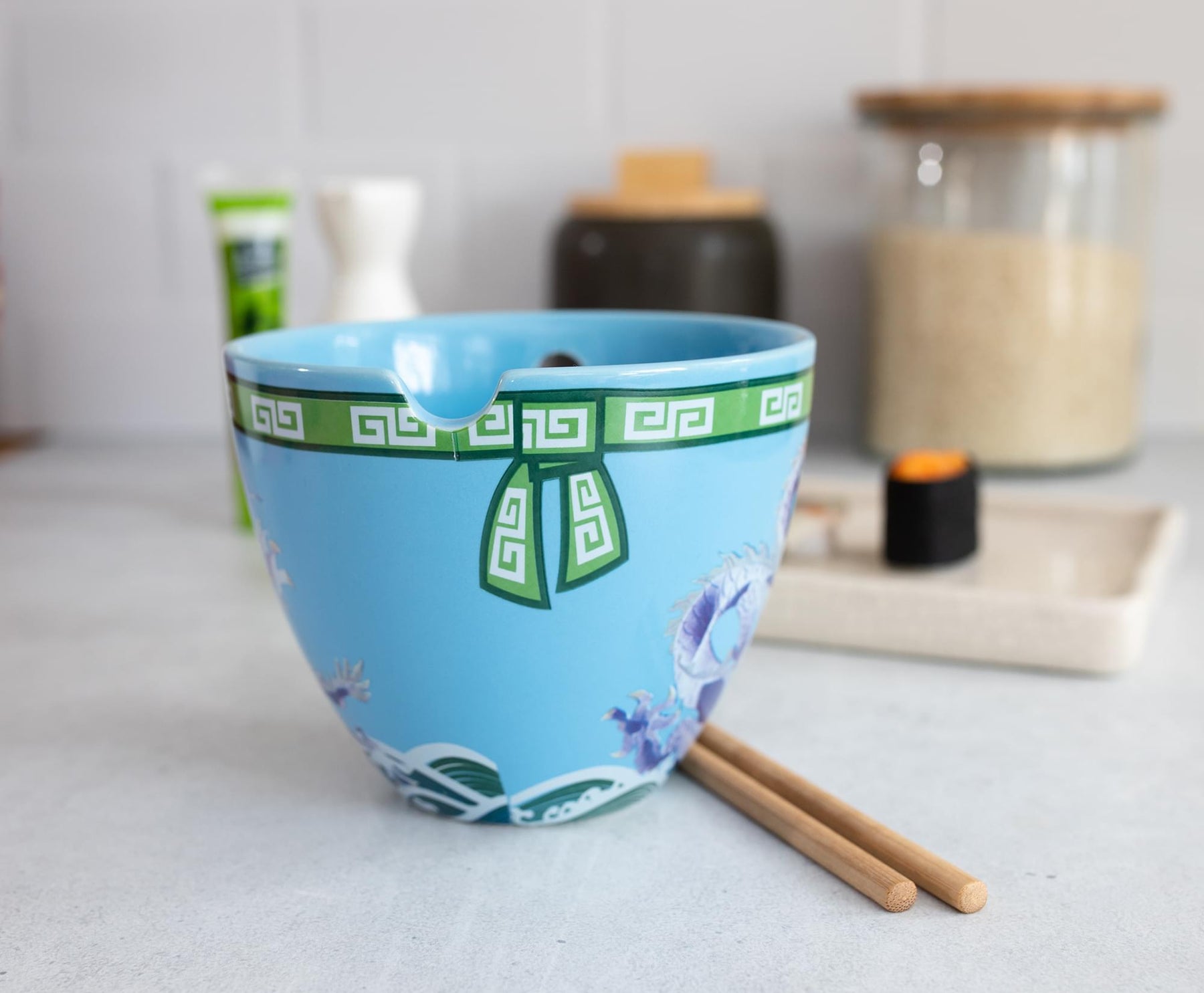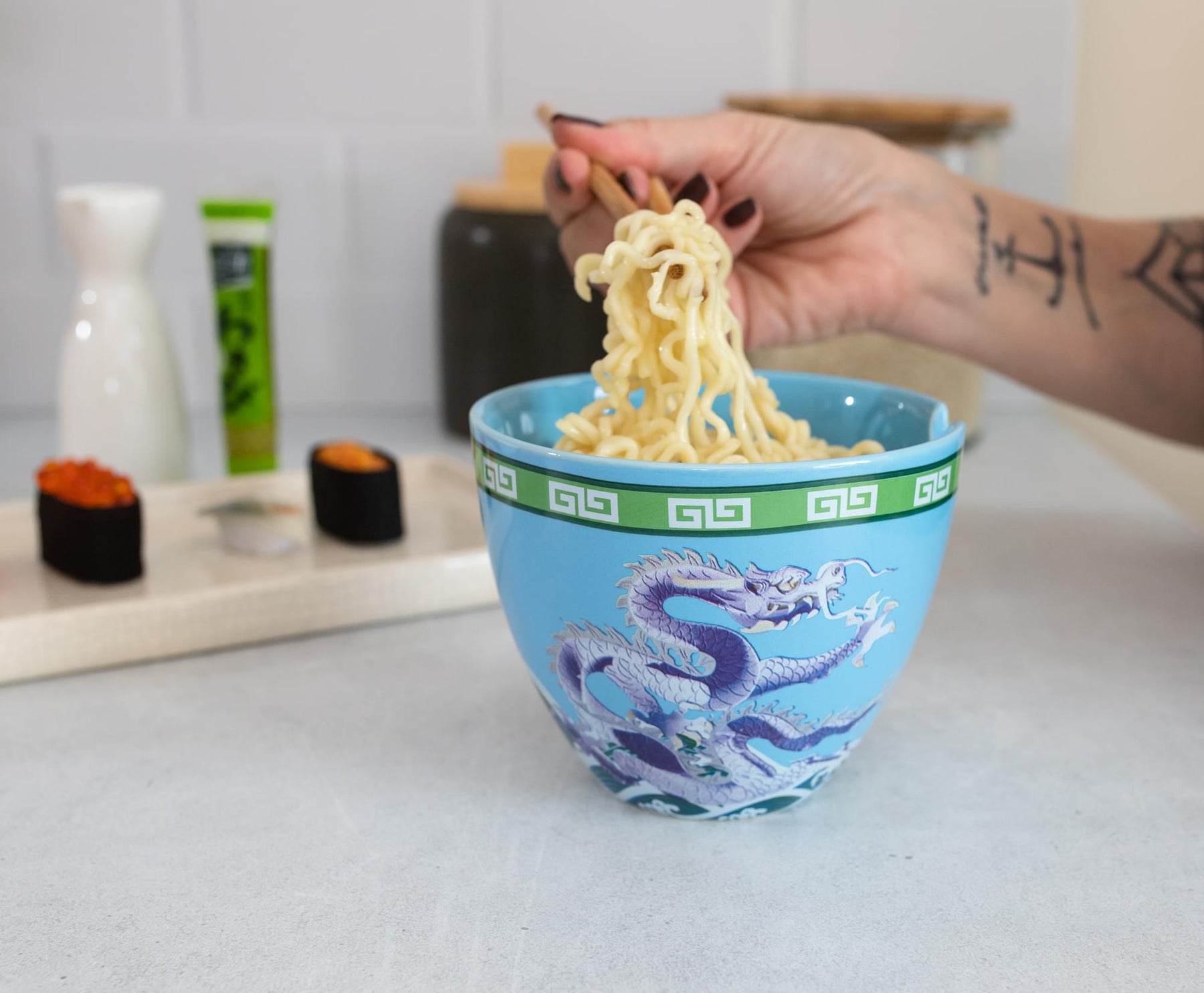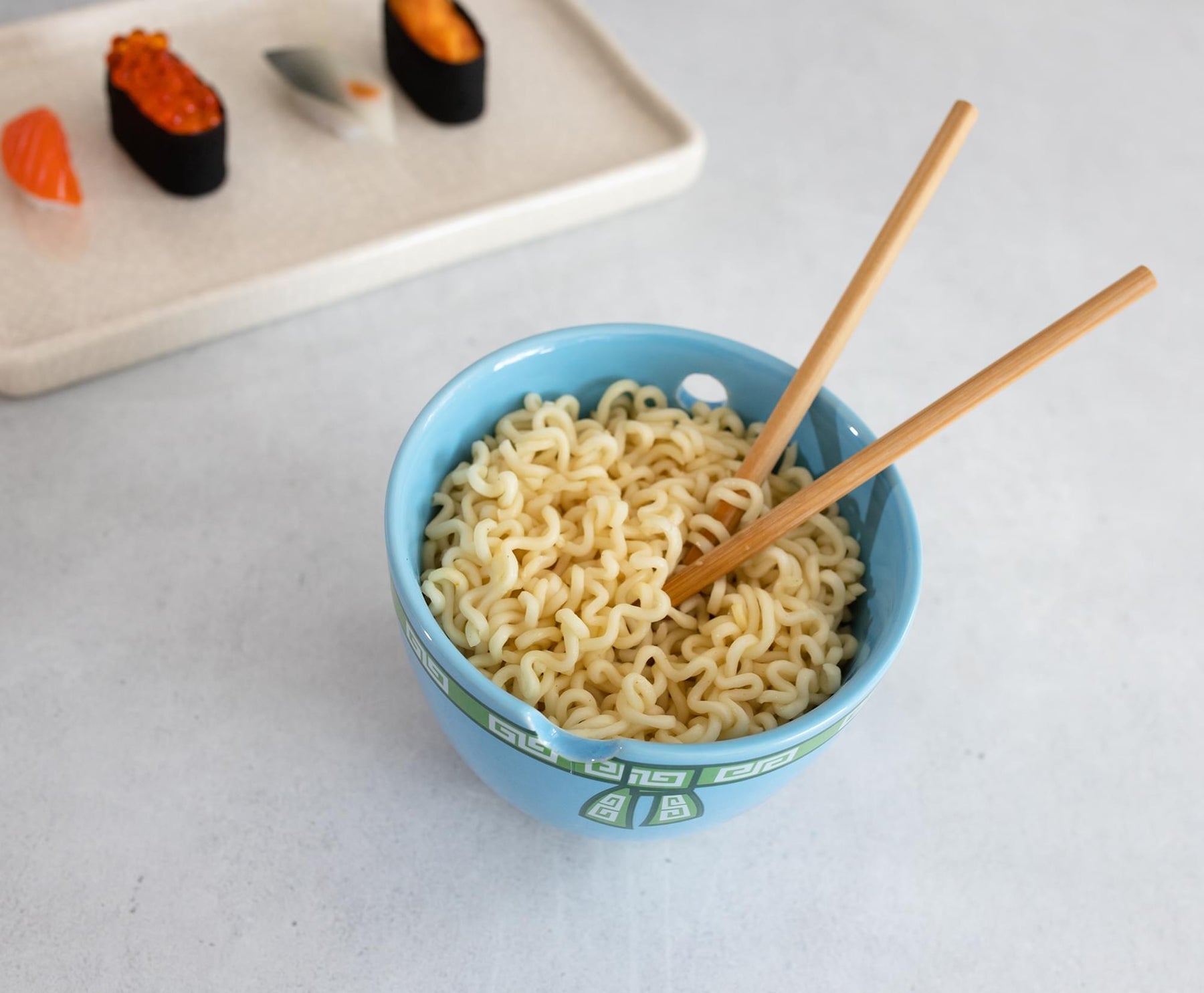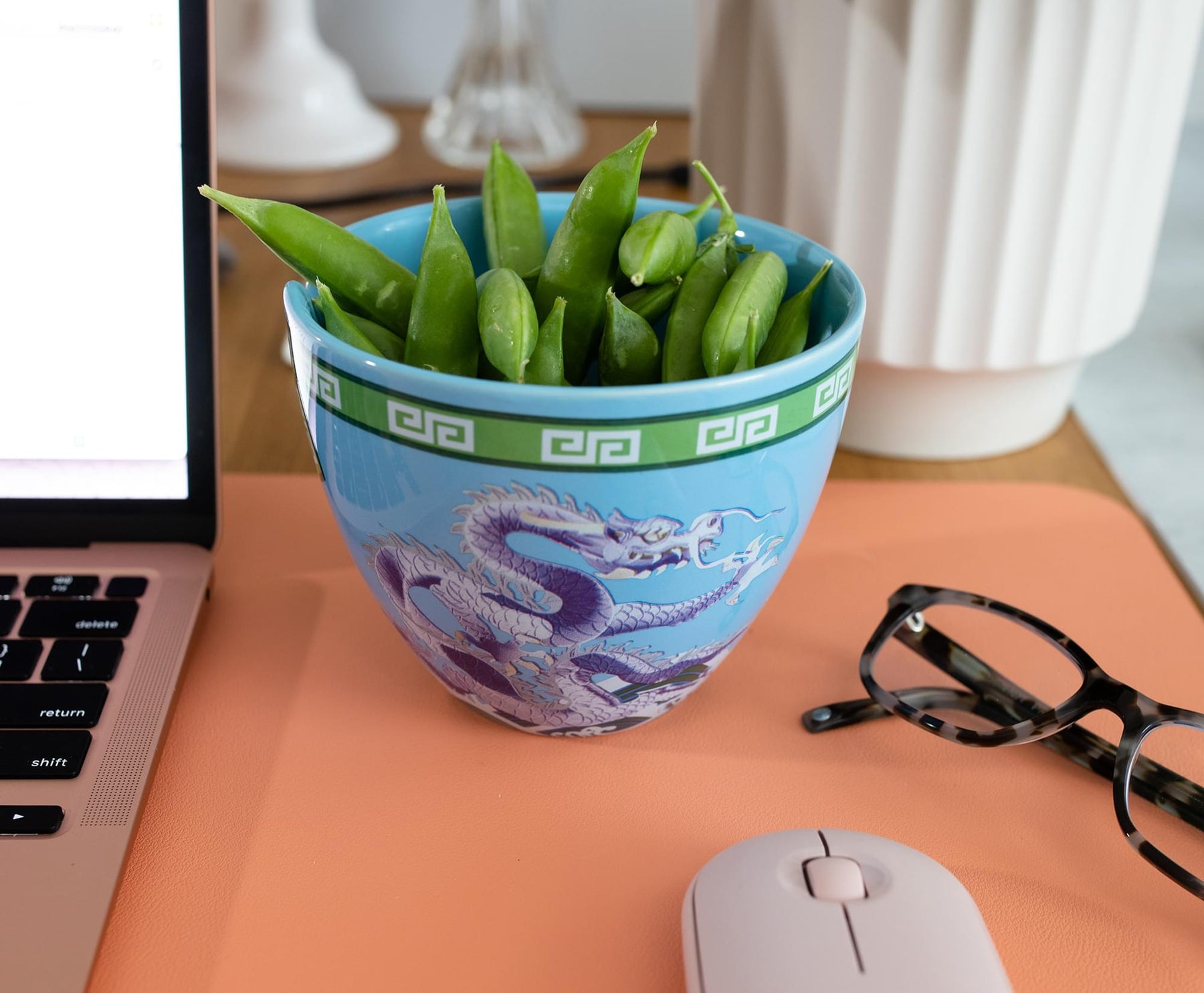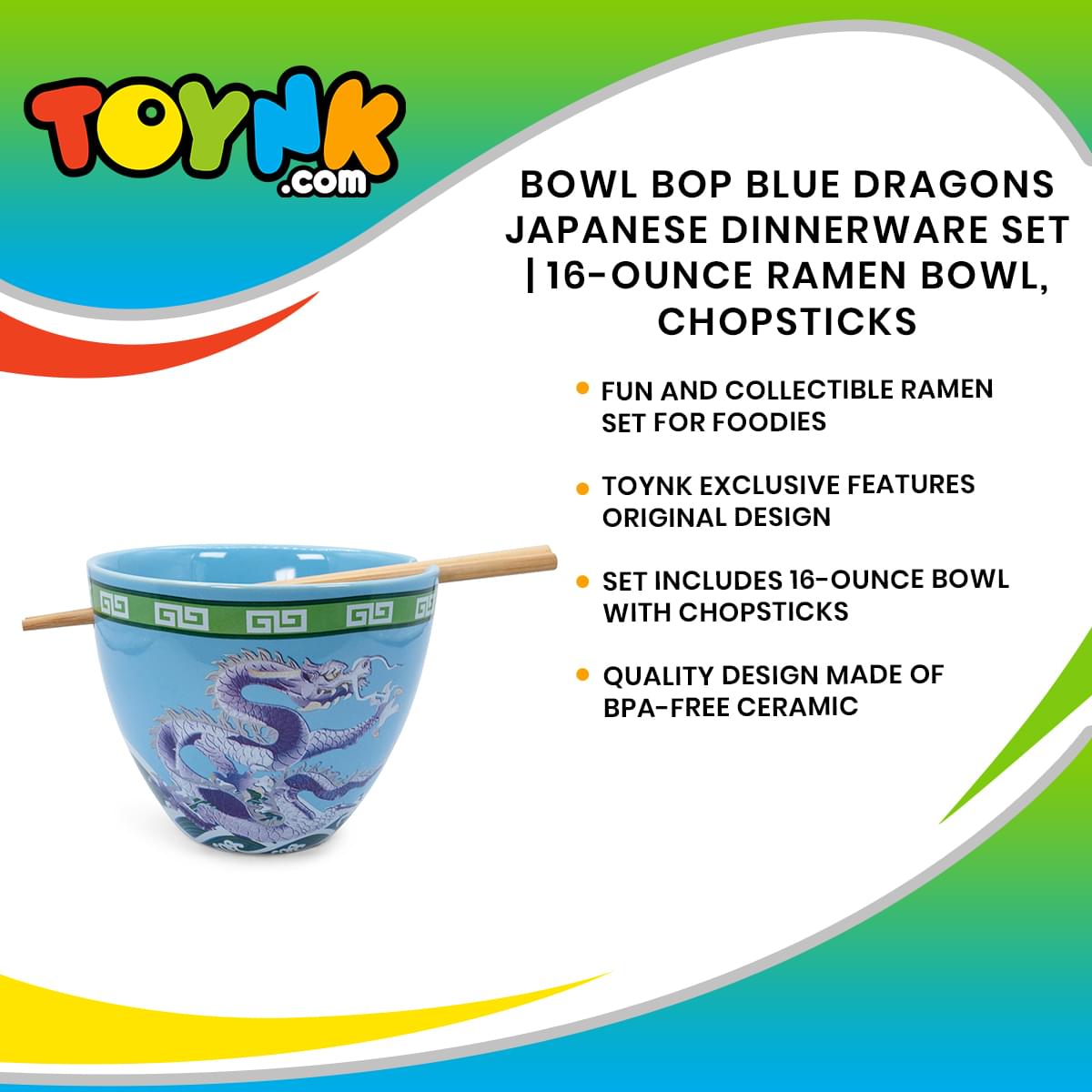 Bowl Bop Blue Dragons Japanese Dinnerware Set | 16-Ounce Ramen Bowl, Chopsticks
Ramen Made Fun: Treat yourself to something delicious with this ramen set that's well-suited for the task. Made to bring a little extra flavor to your dinnerware, you can enjoy servings of noodles, fried rice, dumplings, and more.
A Taste of the Bowl Bop Collection: This vibrant ramen dish set features blue dragons moving through the water on either side of the bowl. The stylization takes inspiration from traditional East Asian artwork.
Spacious Slurpin' Size: Enjoy approximately 16 ounces of all your noodle favorites with this BPA-free ceramic ramen bowl. Features cutout notches for conveniently resting your chopsticks during and after meals.
Foodie Tools of the Trade: This decorative ramen bowl set includes a pair of classic wooden chopsticks. Easily pick up noodles, meats, and other food items. Suitable for both microwave and top-rack dishwasher.
Collectible Ramen Dinnerware: Foodies can slurp up their favorite meals with this Blue Dragons Ramen Set. From the Bowl Bop collection, this noodle bowl and chopstick combo is a must-have for any tabletop.
A SLURPIN' GOOD TIME
If you're looking for something to satisfy your noodle foodie cravings, this Blue Dragons Ramen Set offering is the solution. With trappings of traditional charm, the colorful ramen bowl features mythical dragons navigating the waters. The design pays homage to the time-honored style of traditional artwork found in East Asia. A distinctly Japanese pattern decorates the rim of the ramen bowl.
RAMEN HOME & KITCHEN COLLECTION
Give your taste buds something new to try or enjoy all your old favorites with this premium dinnerware set. The 16-ounce ramen bowl provides ample room for a large serving. Features a built-in rest for added convenience, so you can place the included wooden chopsticks on the notches with ease.
Enrich your dining experience with this ramen set from the Bowl Bop collection.
CARE INSTRUCTIONS
Easy care
Microwave safe
Top-rack dishwasher safe
Read All About It on Our Blog
Trending Geek