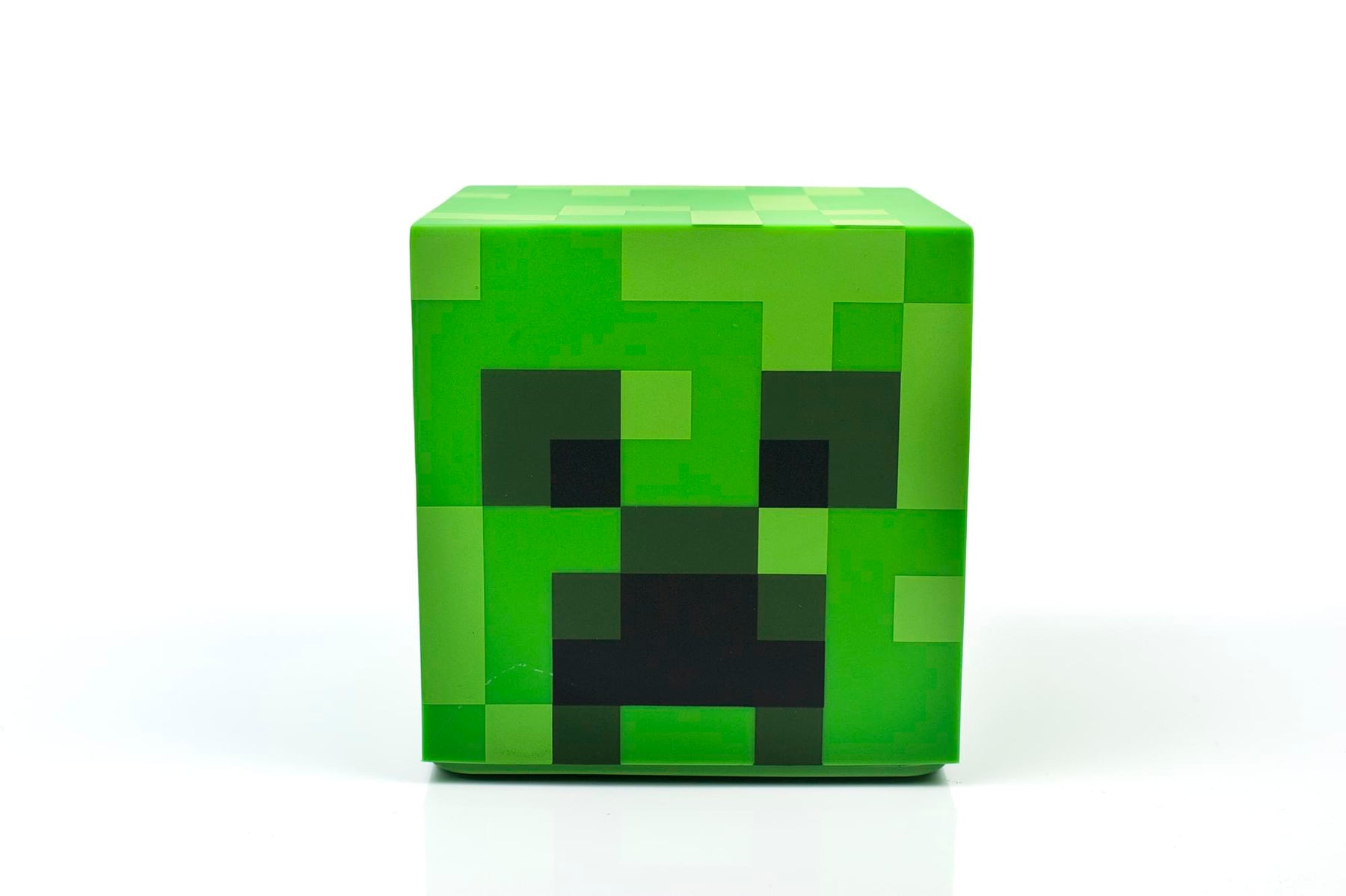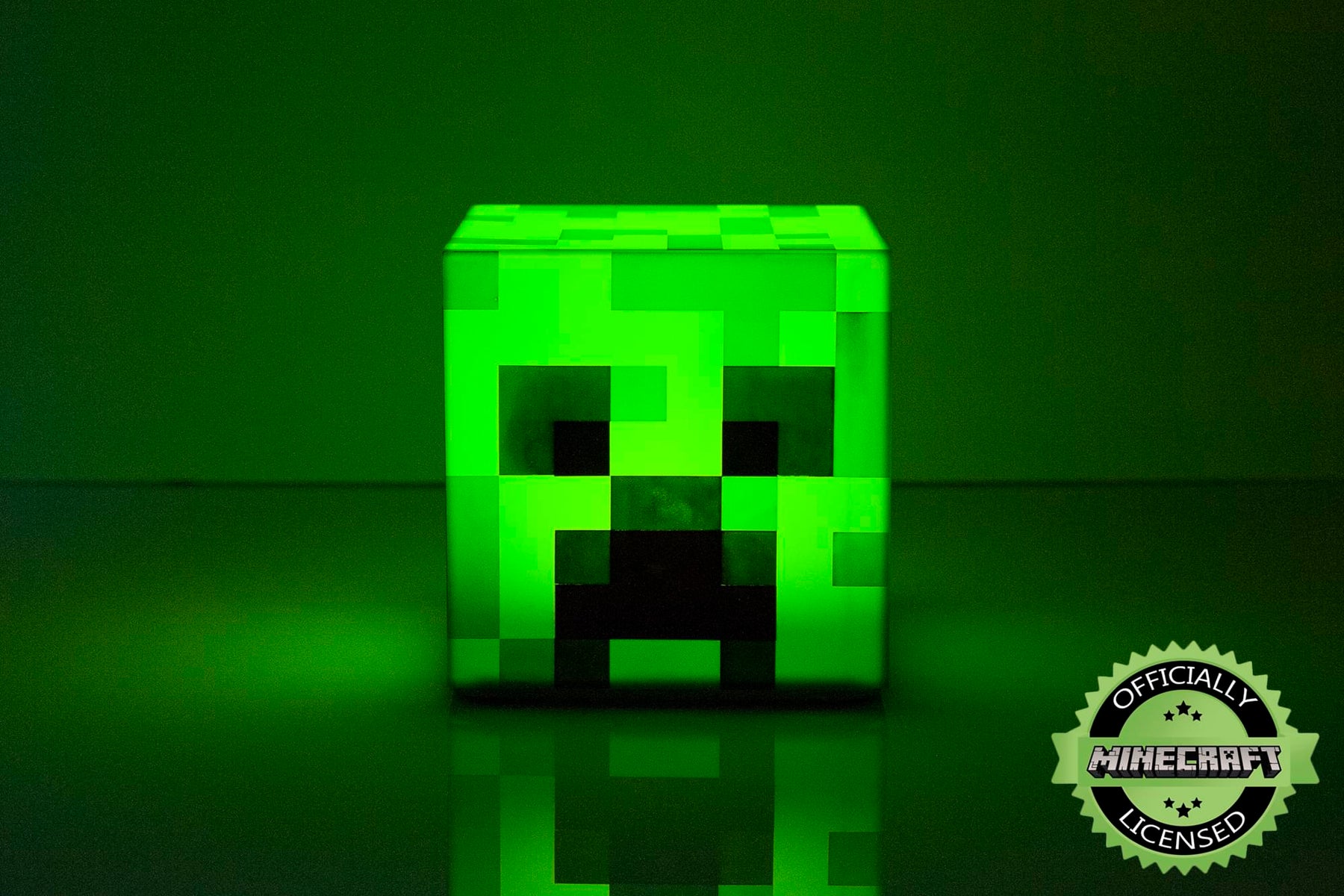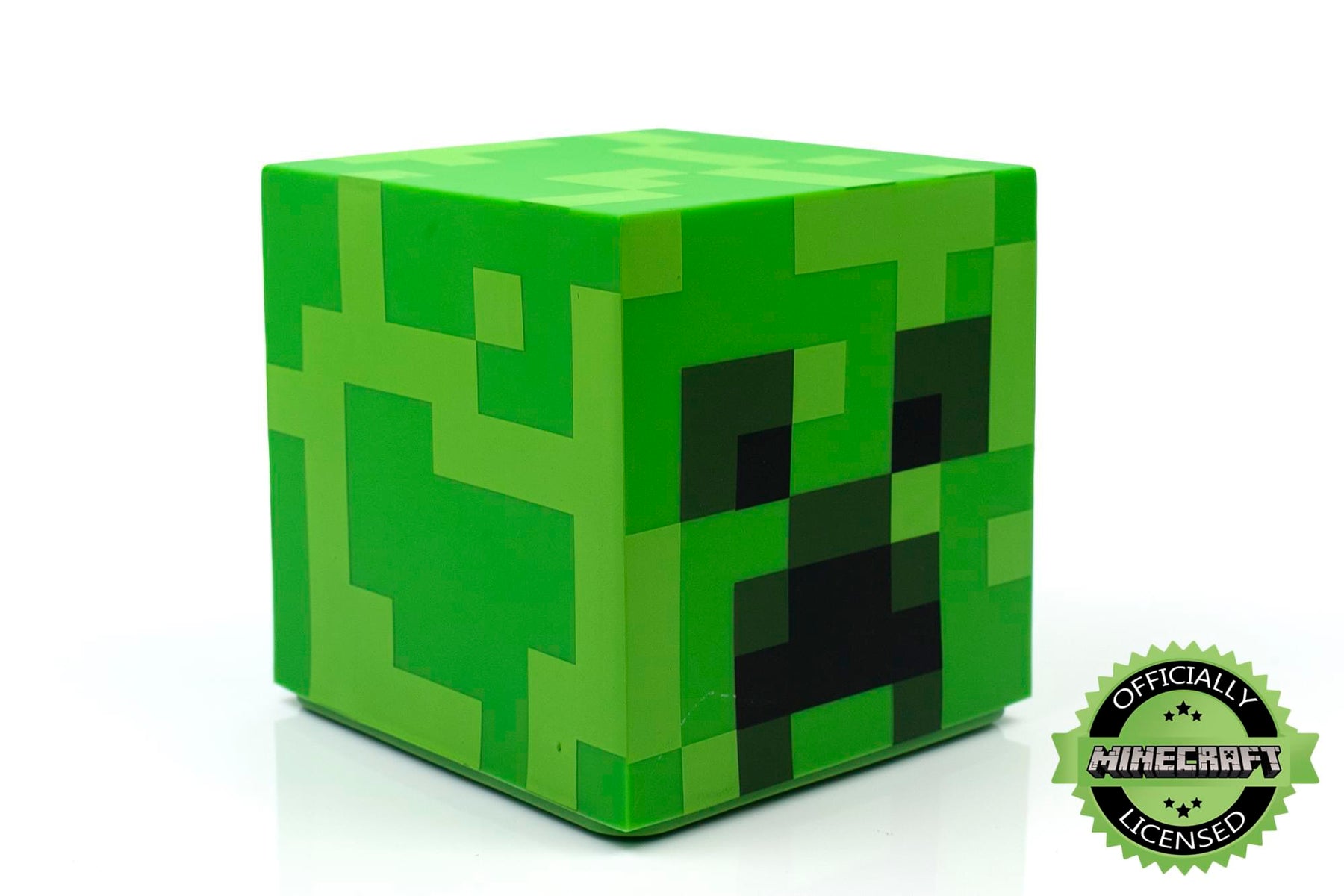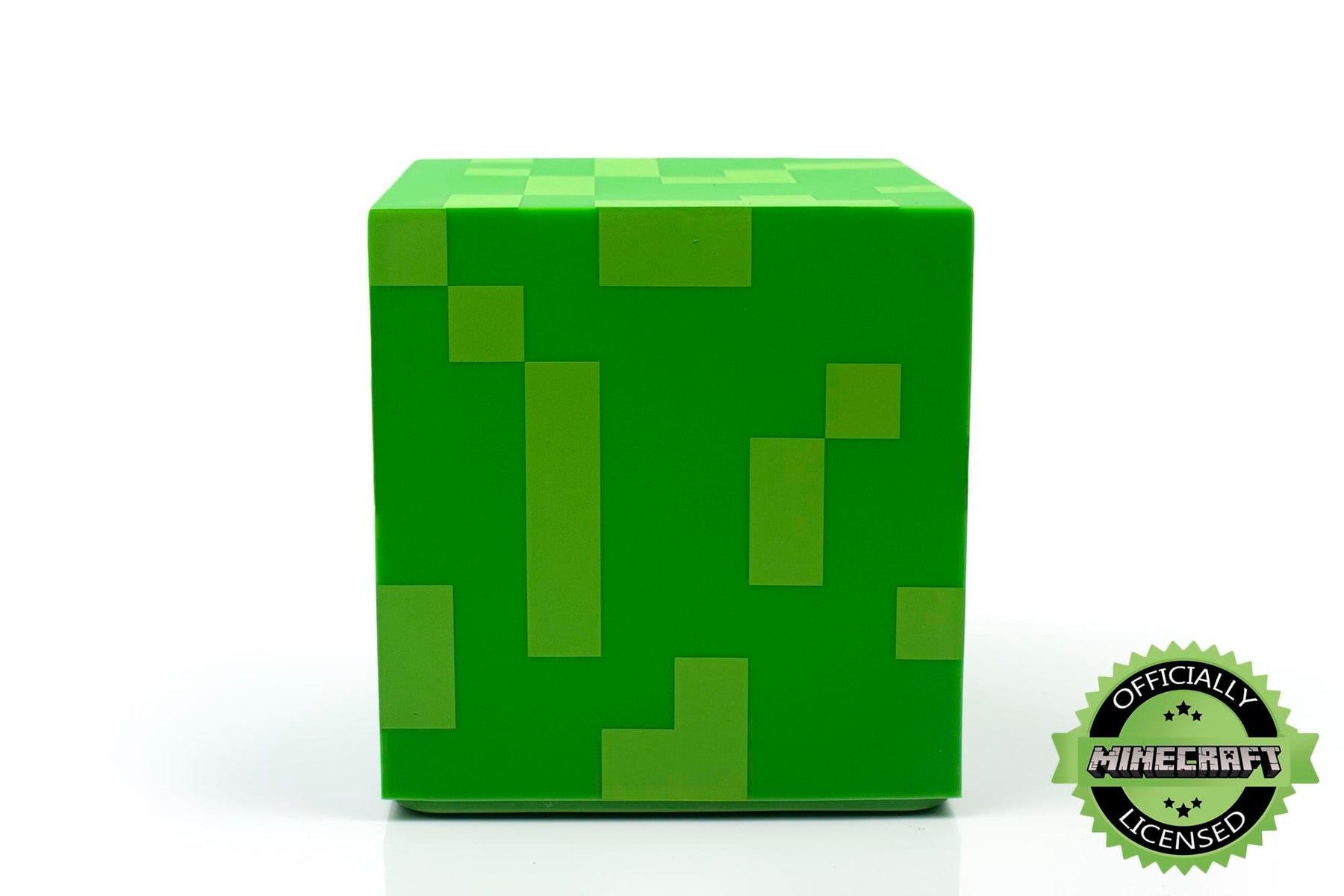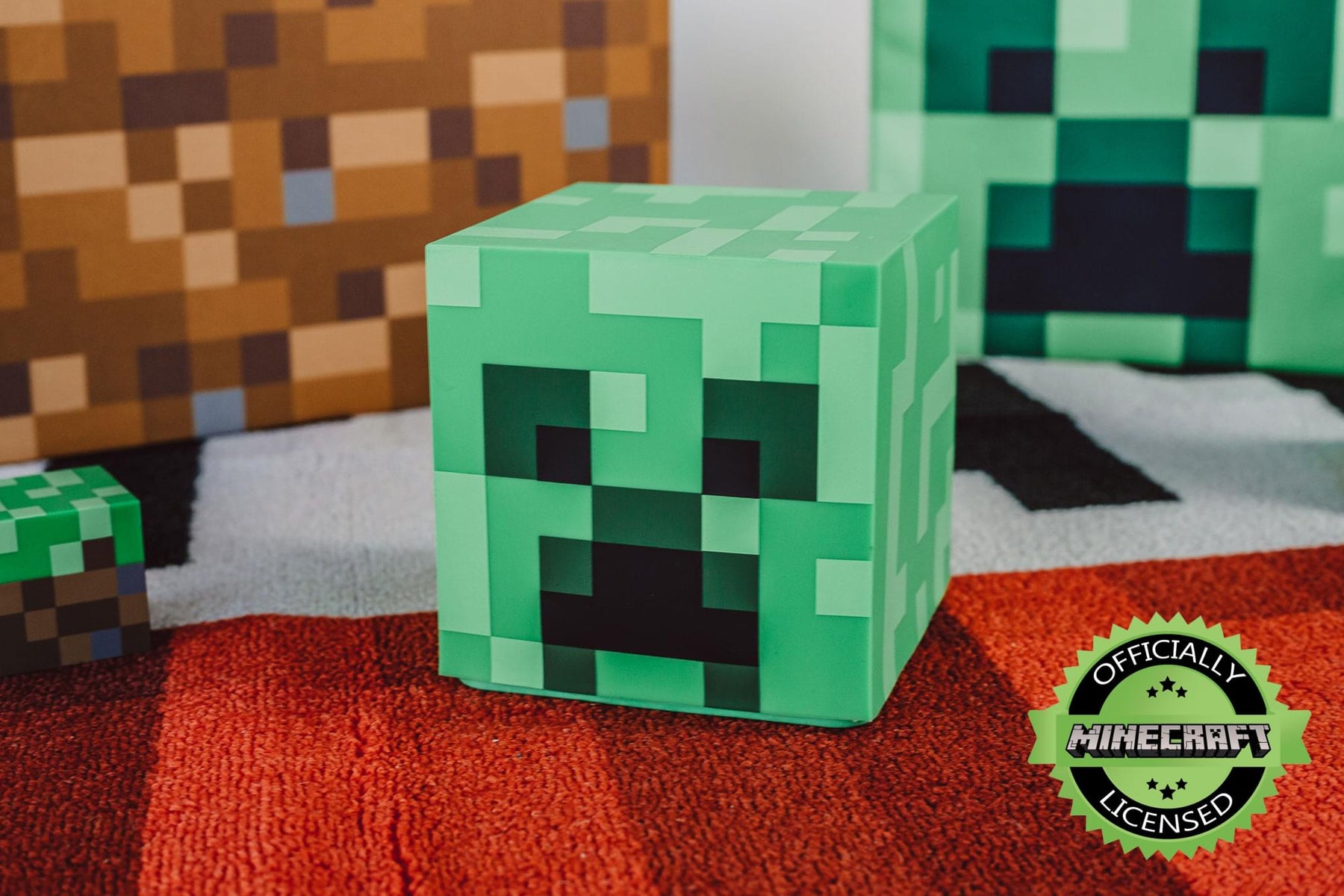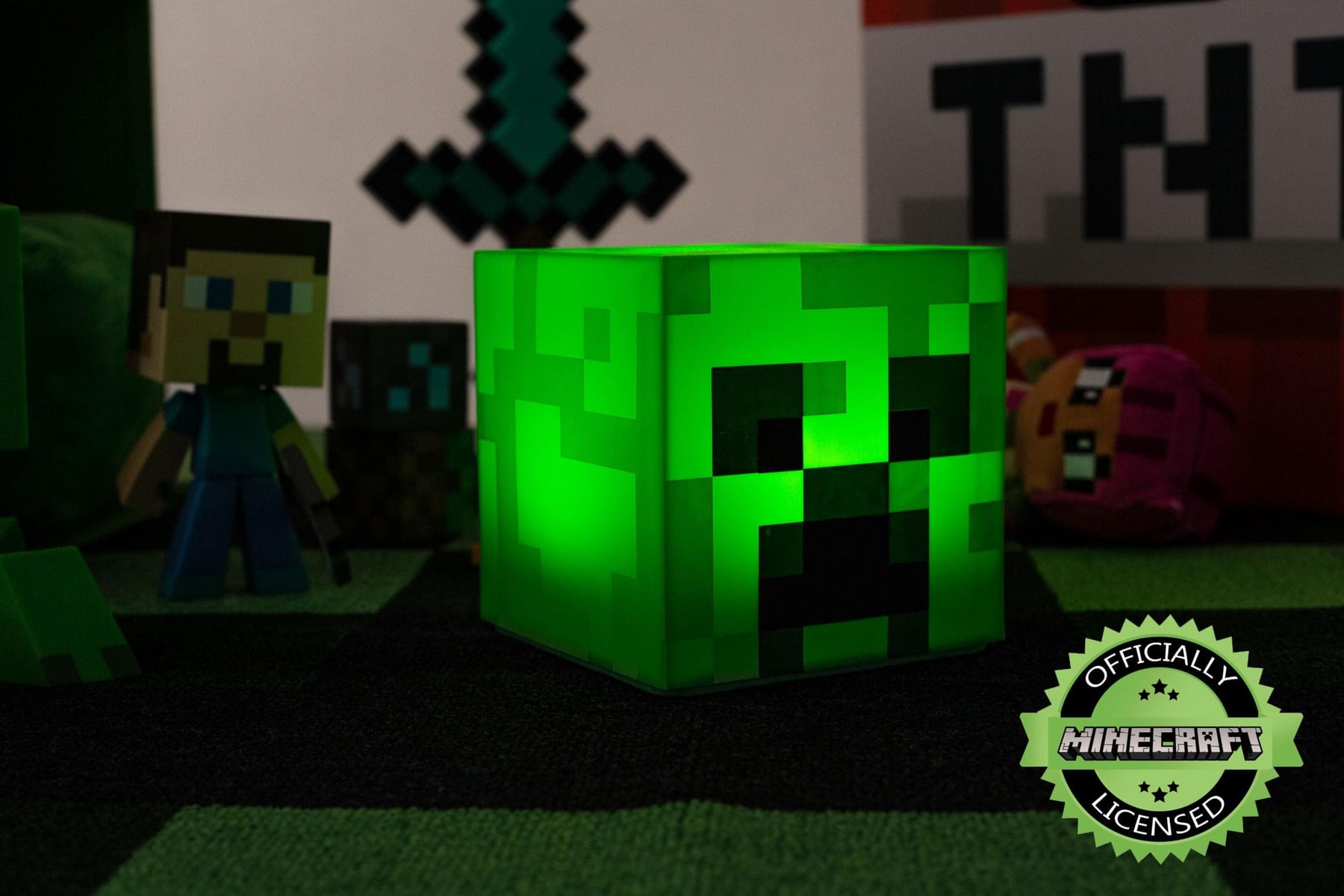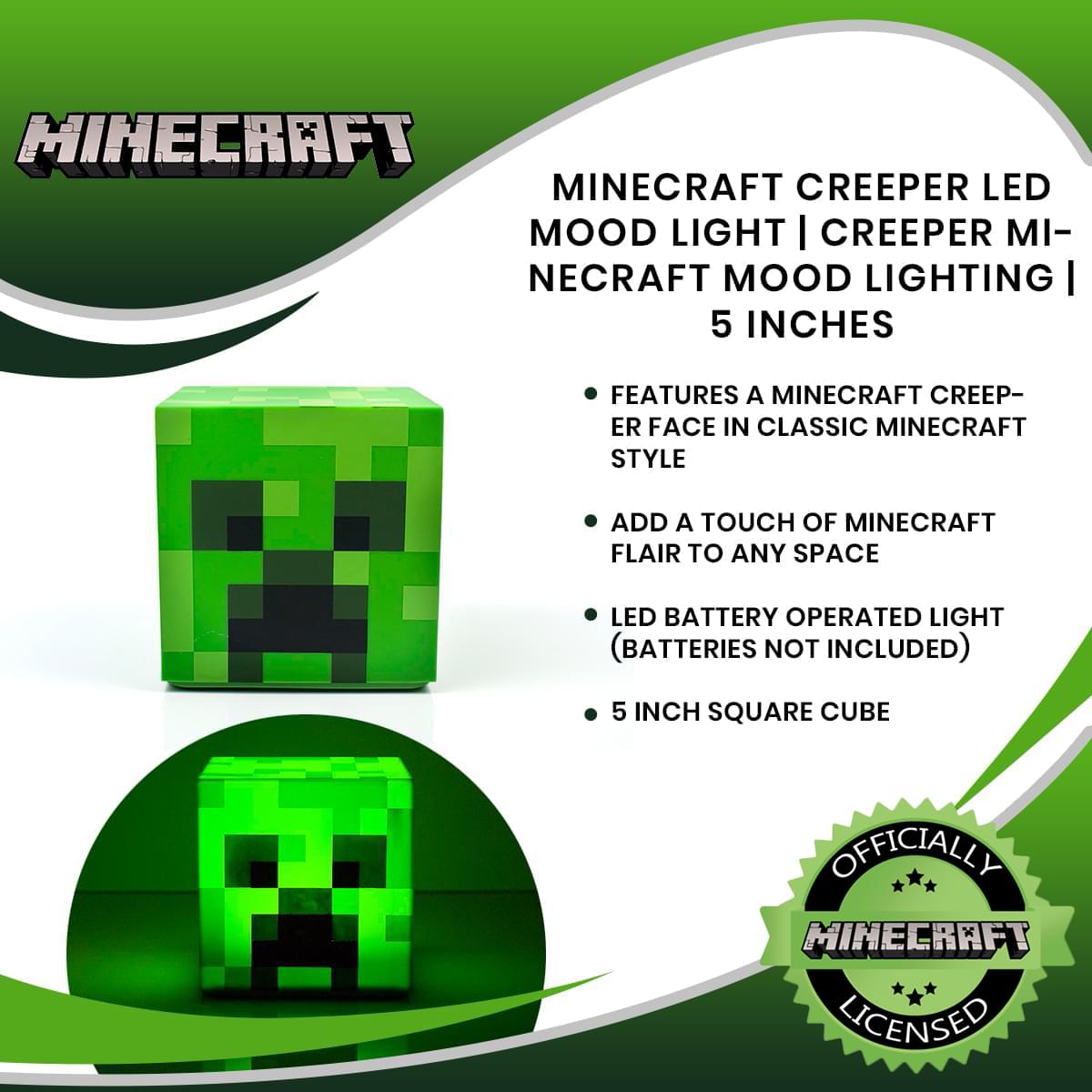 Minecraft Creeper LED Mood Light | Creeper Minecraft Mood Lighting | 5 Inches
BUILD YOUR PERFECT SPACE: Minecraft has taken the world by storm with its endless building possibilities and interactivity. Bring the fun to your world and build the environment you want, starting with your decor! This Minecraft creeper block light is the perfect starting block!
SET THE MOOD AT THE FLIP OF A SWITCH: Let this Minecraft LED mood light be your inspiration as you build your own realm in Minecraft! Simply flip the switch and watch as the green light illuminates to fill any space! 15-minute auto shut off setting provides maximum efficiency.
QUALITY LIGHTS MINED FROM MINECRAFT MATERIALS: This 5-inch tall 3 AA battery operated LED mood light is perfect for any Minecraft fan! Designed with high quality materials and classic Minecraft pixelation, this mood lamp is a must-have! Batteries not included.
A BLOCK OF THE MINECRAFT FANDOM: Shine some light on your fandom and bring home this Minecraft creeper block LED mood lamp! The perfect cross between home decor and novelty collectibles, this illuminating green LED mood light is a must-have for Minecraft fans!
OFFICIAL MINECRAFT COLLECTIBLE: Fans of the Minecraft universe will simply love this Minecraft LED mood light. From decorating your bookshelf or desk to completing your party decor, this officially licensed mood light lamp will add that special touch of Minecraft flair you need!
WHERE FANDOM MEETS MOOD LIGHTING HOME DECOR
Straight from the Minecraft universe, this Minecraft creeper block LED mood lamp is the perfect bit of building material any Minecraft fan could ask for! Take home the fun of this mood light for yourself and enjoy Minecraft like never before! Measuring 5 inches square, this Minecraft creeper block mood light is the perfect size for placing a block of your favorite game on your desk or bookshelf! Decorate your home with subtle pops of LED mood lighting featuring your favorite mining materials. Inside this brilliant mood lamp is a bright LED light that will put off that perfect Minecraft creeper green glow at the flip of a switch! Set the mood for your next game night or get lost in building your next realm with the best mining materials to light the way!
BASK IN THE LIGHT OF YOUR FAVORITE GAME
Ready to sit down and thoroughly enjoy your favorite mining game? What better way to set the mood for your night of enjoyment than with an LED mood light to inspire your next building endeavor? This Minecraft LED mood light is perfect for setting the mood in any space, accenting your bookshelves or desks with a piece of your favorite game, or gifting to a friend that loves Minecraft just as much as you do! Designed to illuminate at just the flip of a switch, this bit of accent mood lighting is a must-have for anyone who enjoys a simple-to-use efficient LED mood lamp! Mood setting lights can add intensity to any space and when that mood light is being emitted from a piece of your favorite game, you can bring your fandom to life!
Read All About It on Our Blog
Trending Geek