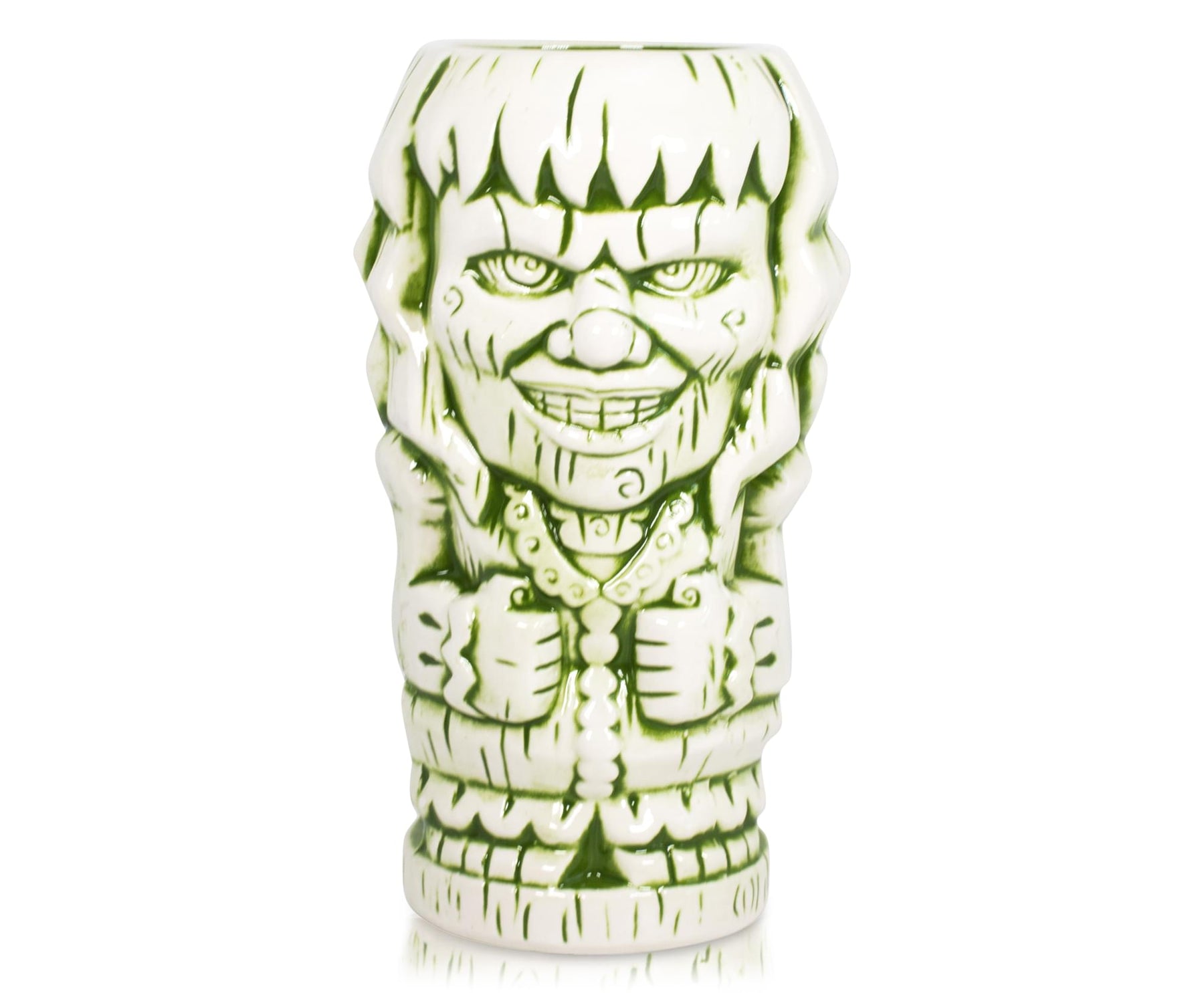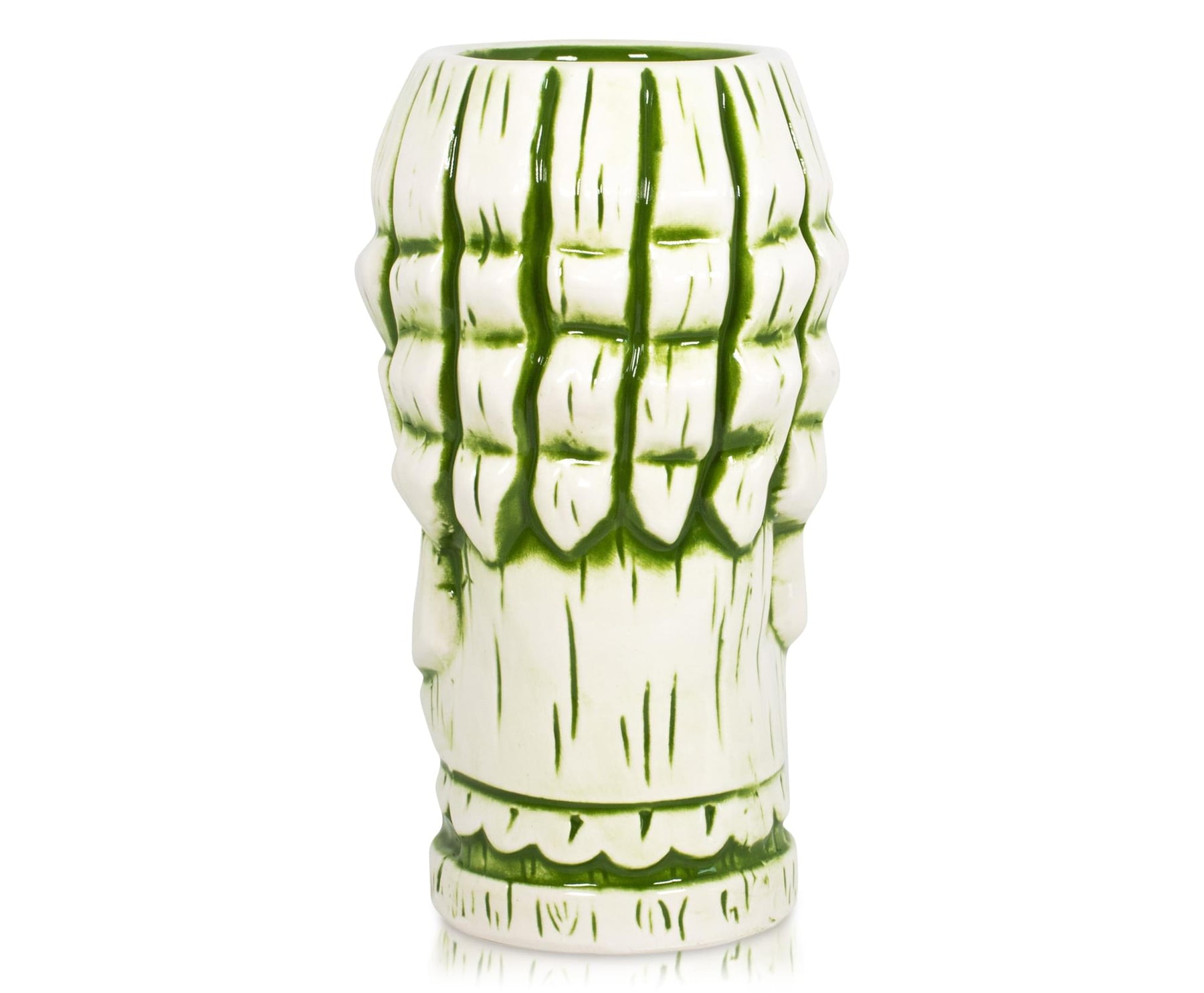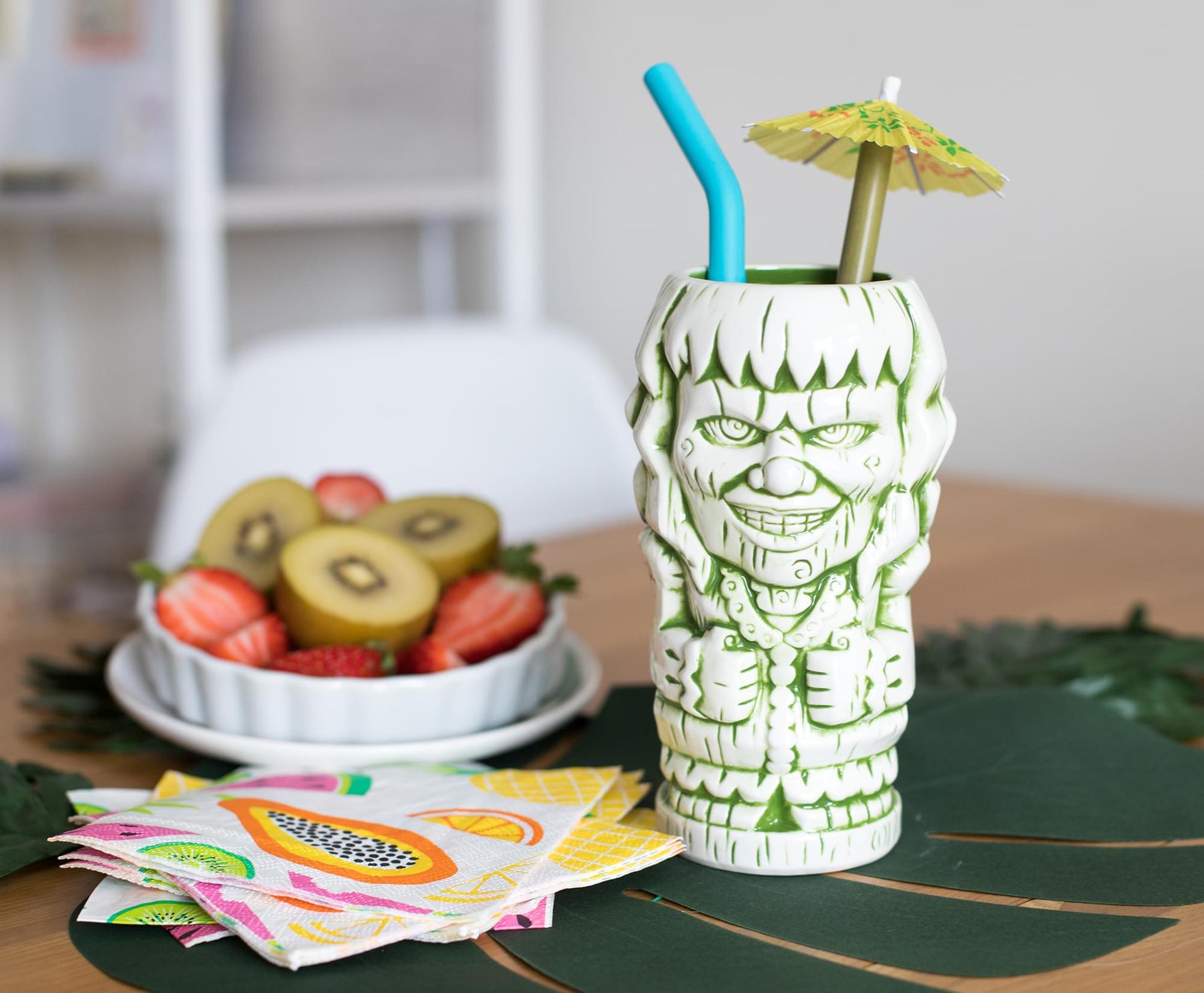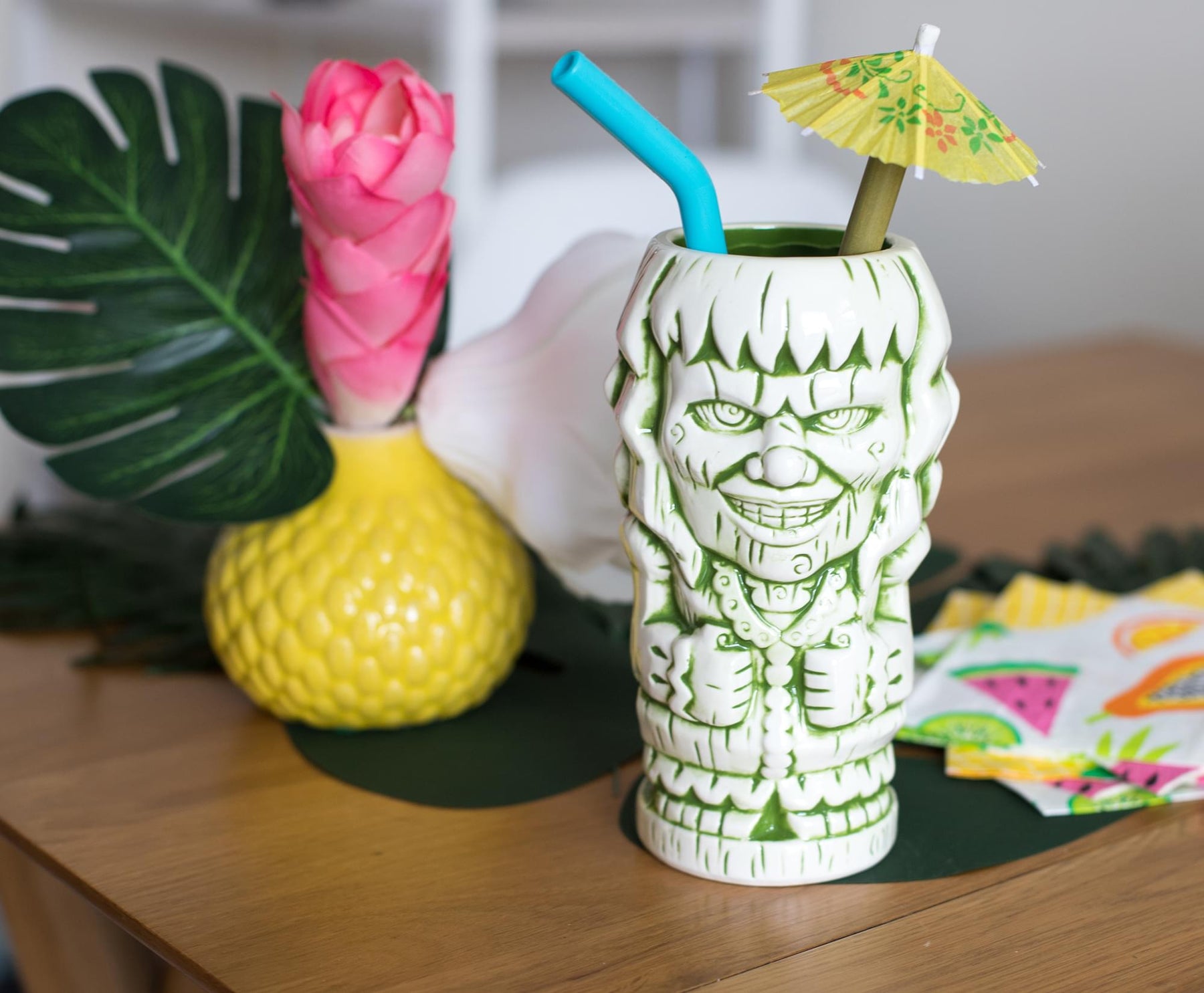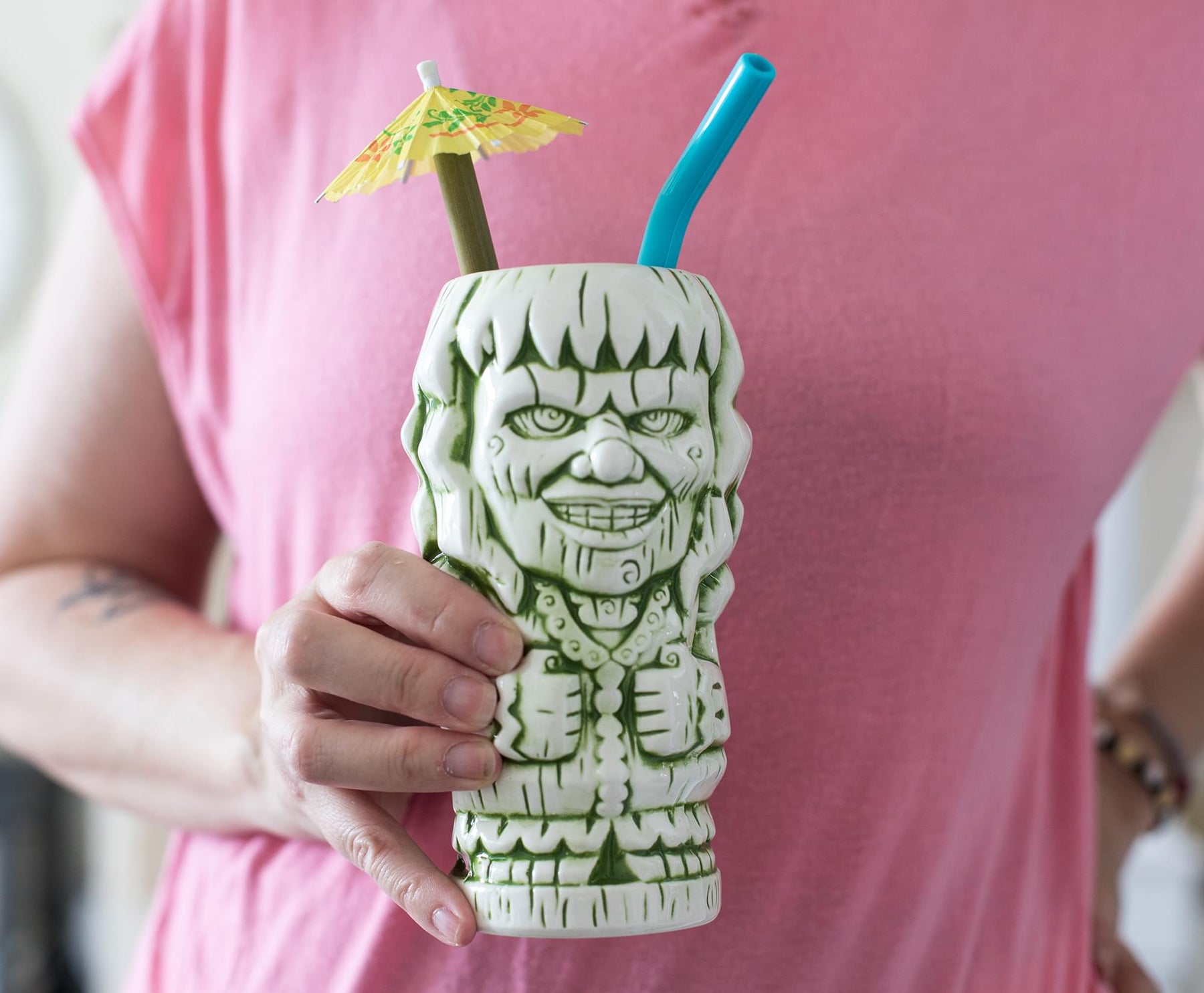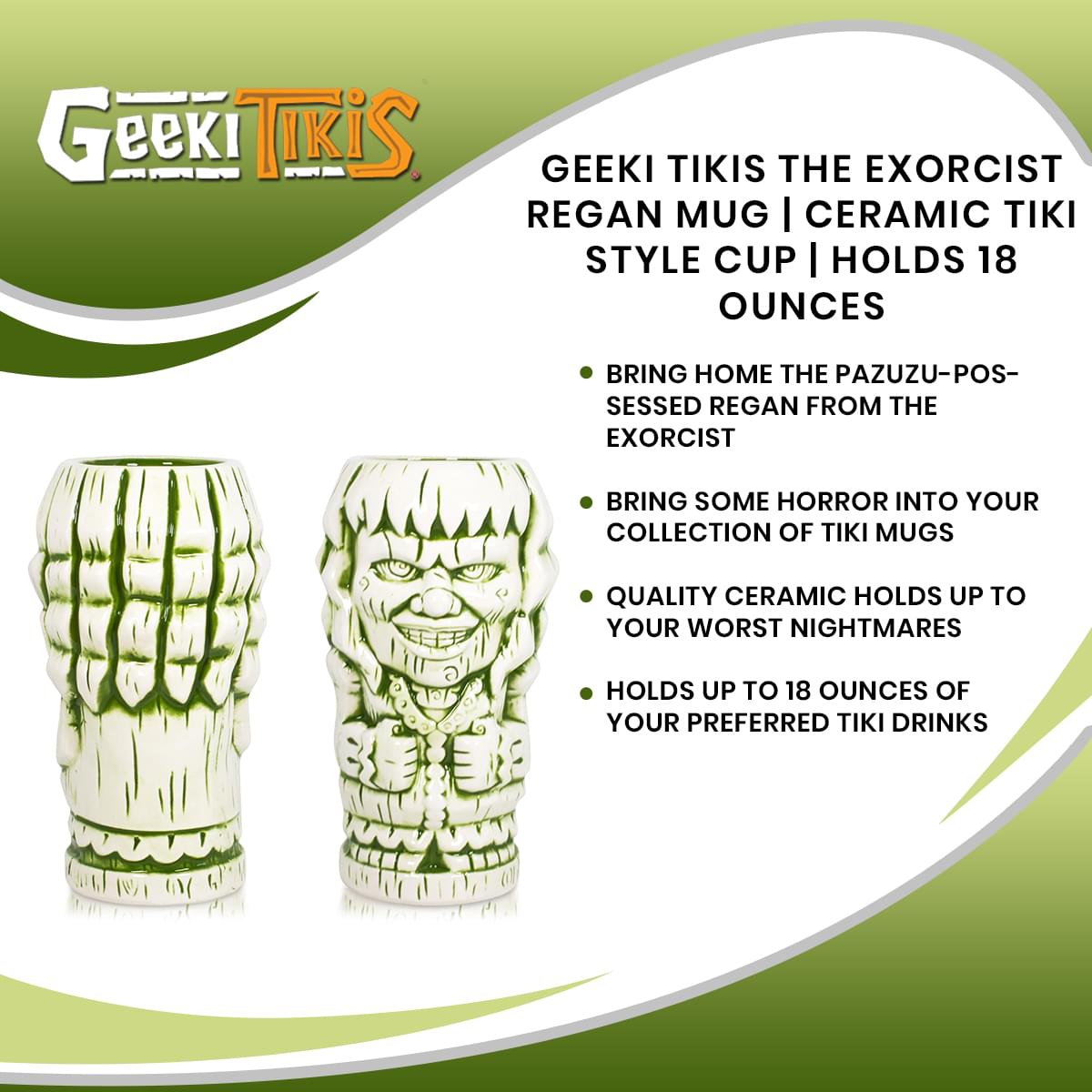 Geeki Tikis The Exorcist Regan Mug | Ceramic Tiki Style Cup | Holds 18 Ounces
THE EXORCIST GOES TIKI: You'll want to invite two priests over for your next tiki party when you bring home this Exorcist themed Geeki Tikis tiki mug! Featuring a possessed Regan, this tiki mug is accented with a sickly green color!
A POSSESSED ADDITION TO YOUR TIKI COLLECTION: Tiki cups are a popular commodity among those who enjoy a chilling and refreshing drink. This Regan tiki glass will make a wonderful addition to the Geeki Tikis horror series of tiki mugs! Expand your collection of horror-themed drinking mugs!
RATED FOR YOUR WORST FEARS: This collectible tiki mug is crafted from a durable ceramic material and is made to last. At 18 ounces, this possessed Regan mug is perfect for horror-themed tiki parties and for displaying in your collection of tiki glasses.
SHARE A DRINK WITH A DEMON: There's no party like a Pazuzu party and when you throw a tiki party with the King of Demons, you're compelled to have a great time! If you're looking for Mai Tai glasses or want to enjoy your Pina Colada in style, this Geeki Tikis tiki cup is for you!
OFFICIAL GEEKI TIKIS CHARM: Each Geeki Tikis tiki mug is designed to bring your favorite passions together; mixed drinks and horror movie characters! This possessed Regan mug is officially licensed and perfect for any tiki mug collection!
YOUR TIKI COLLECTION BECOMES POSSESSED
Featuring the young Regan MacNeil, this collectible Geeki Tikis tiki mug figure showcases the possessing of young Regan. With sickly details around the mug, this Geeki Tikis mug is a part of the horror series of tiki collectibles. Showcase your love for tiki mugs, horror movies, or simply The Exorcist with this collectible Geeki Tikis figure. For fans of The Exorcist movie, this figure represents the unforgettable moment when Pazuzu, the Demon, possesses Regan. Expand your collection of horror-themed treasures with this unique Geeki Tikis collectible mug!
OFFICIAL GEEKI TIKIS COLLECTIBLE MUGS

Combining the popular fashion of tiki mugs with amazing pop culture icons, Geeki Tikis has created a product line for geeks, nerds, and superfans to enjoy their favorite drinks with their favorite characters! Made from a durable quality ceramic, each mug is designed to deliver stunning details while also being durable enough to quench your thirst round after round! Enjoy the magic of Geeki Tikis mugs and collect the complete set of your favorite series!