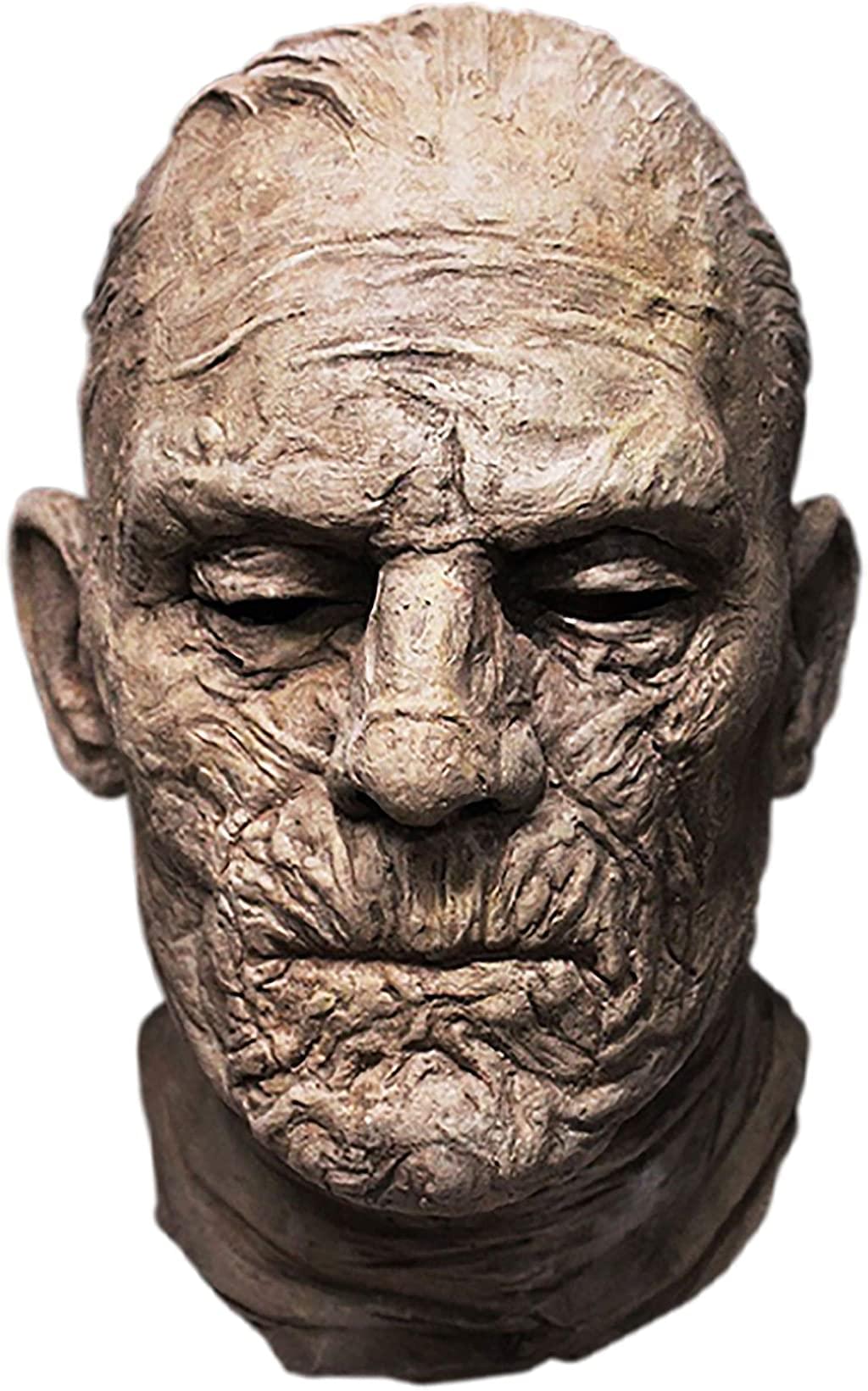 Universal Monsters Imhotep the Mummy Adult Latex Costume Mask
UNIVERSAL MONSTERS: Trick or Treat Studios and Universal Studios are proud to present the Official Universal Classic Monsters Imhotep The Mummy Mask.
AUTHENTIC DESIGN: Based on the original 1932 classic, The Mummy, this amazing mask has every detail of Imhotep The Mummy as played by Boris Karloff.
QUALITY CONSTRUCTION: Overhead latex mask. Sculpted by Peter Murphy.
COOL COLLECTIBLE: Purchase this authentic mask to wear or put it on display as part of you're Universal Monsters collection.
Produced by Trick or Treat Studios. Trick or Treat Studios offers high quality Halloween Masks, Costumes, Props, Weapons, Make-up, Appliances, and Accessories for Retailers, Distributors, Collectors and Haunts. With original characters, monsters, and major licenses from comics, gaming, music, television, and film, Trick or Treat Studios is the go-to company for the best in the Costuming Industry.