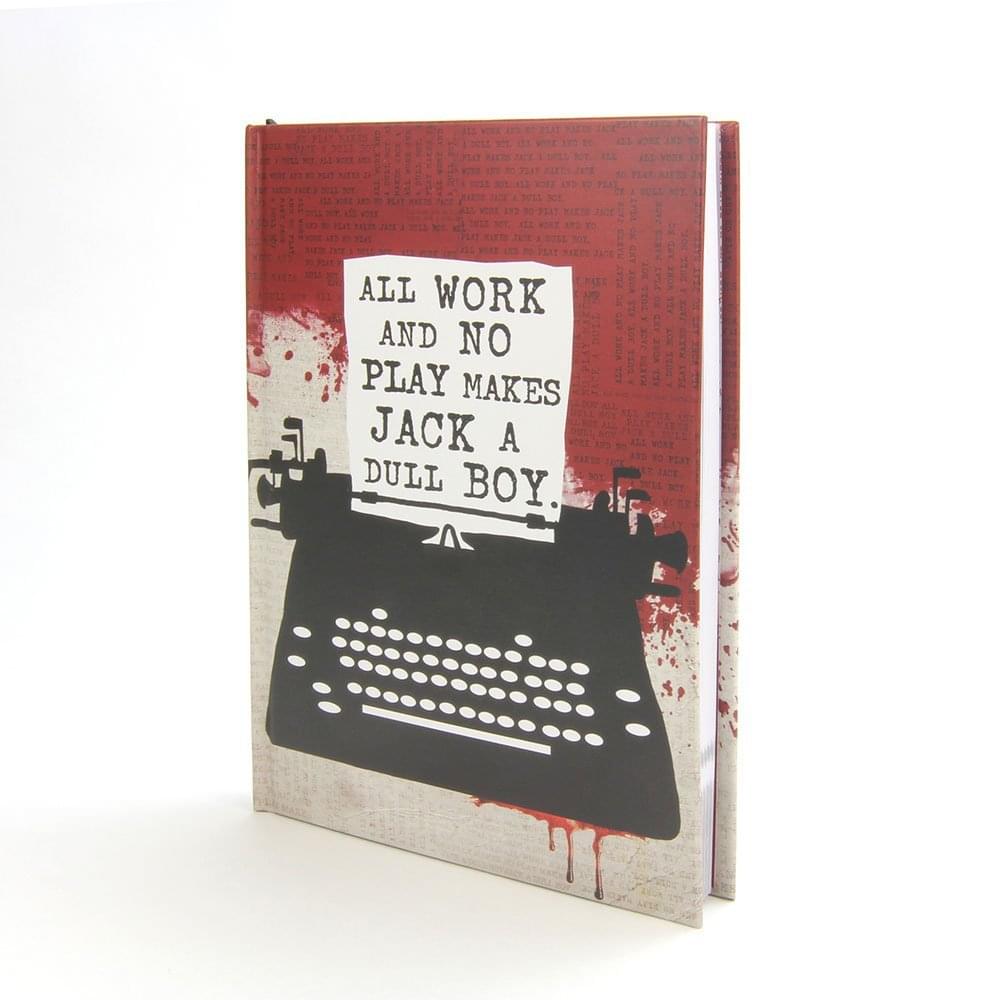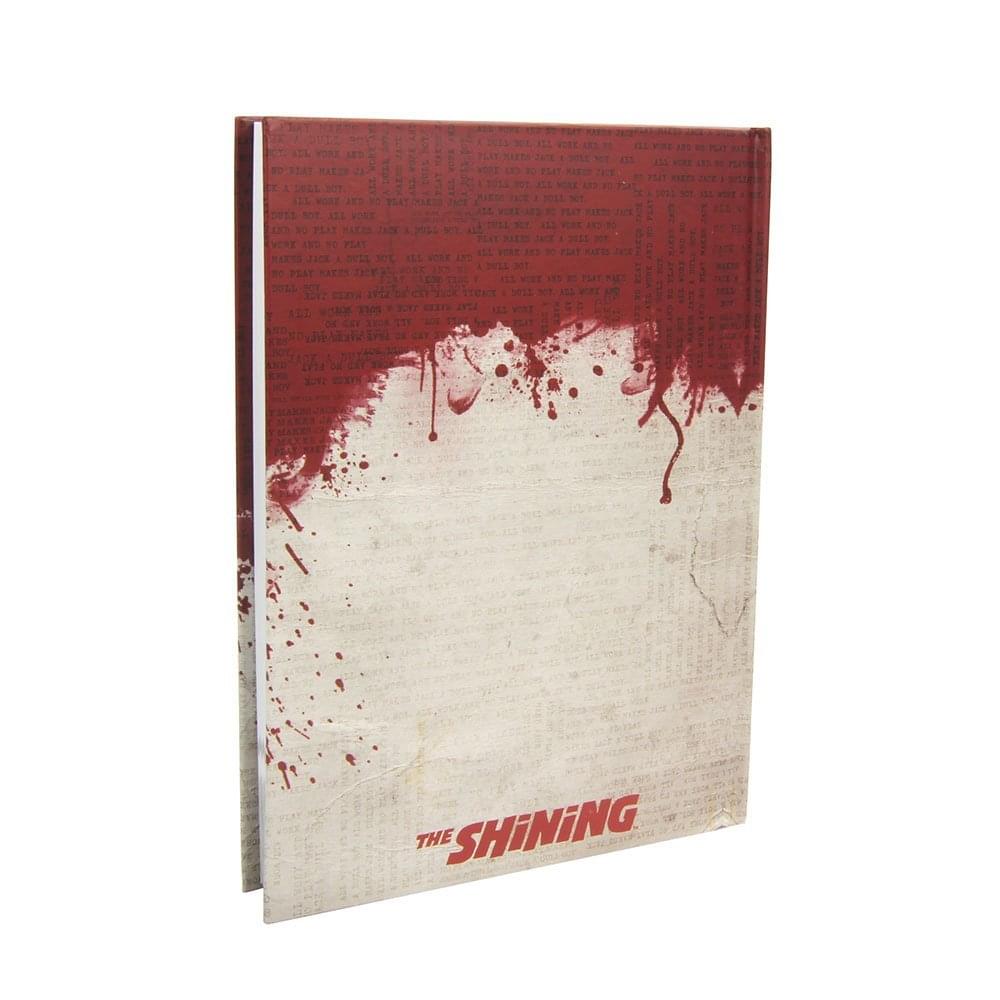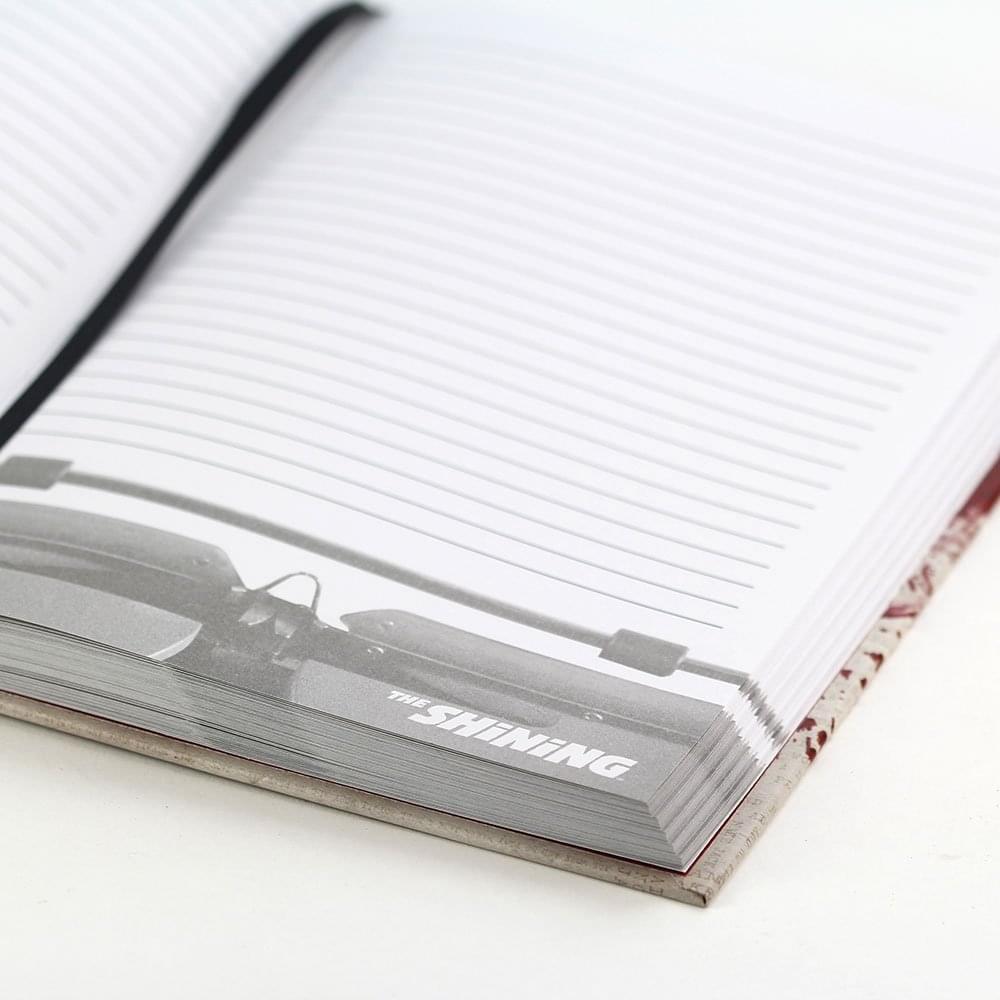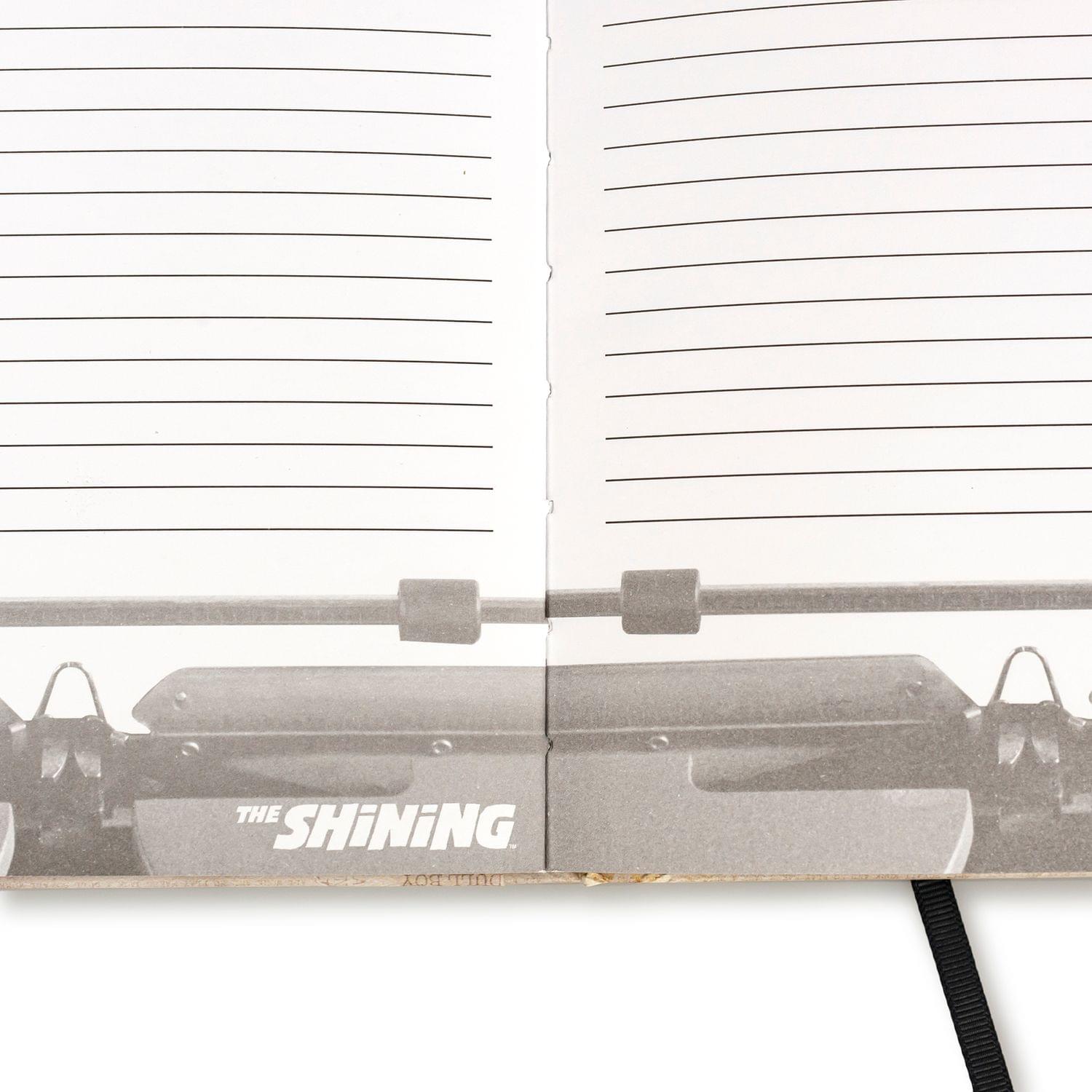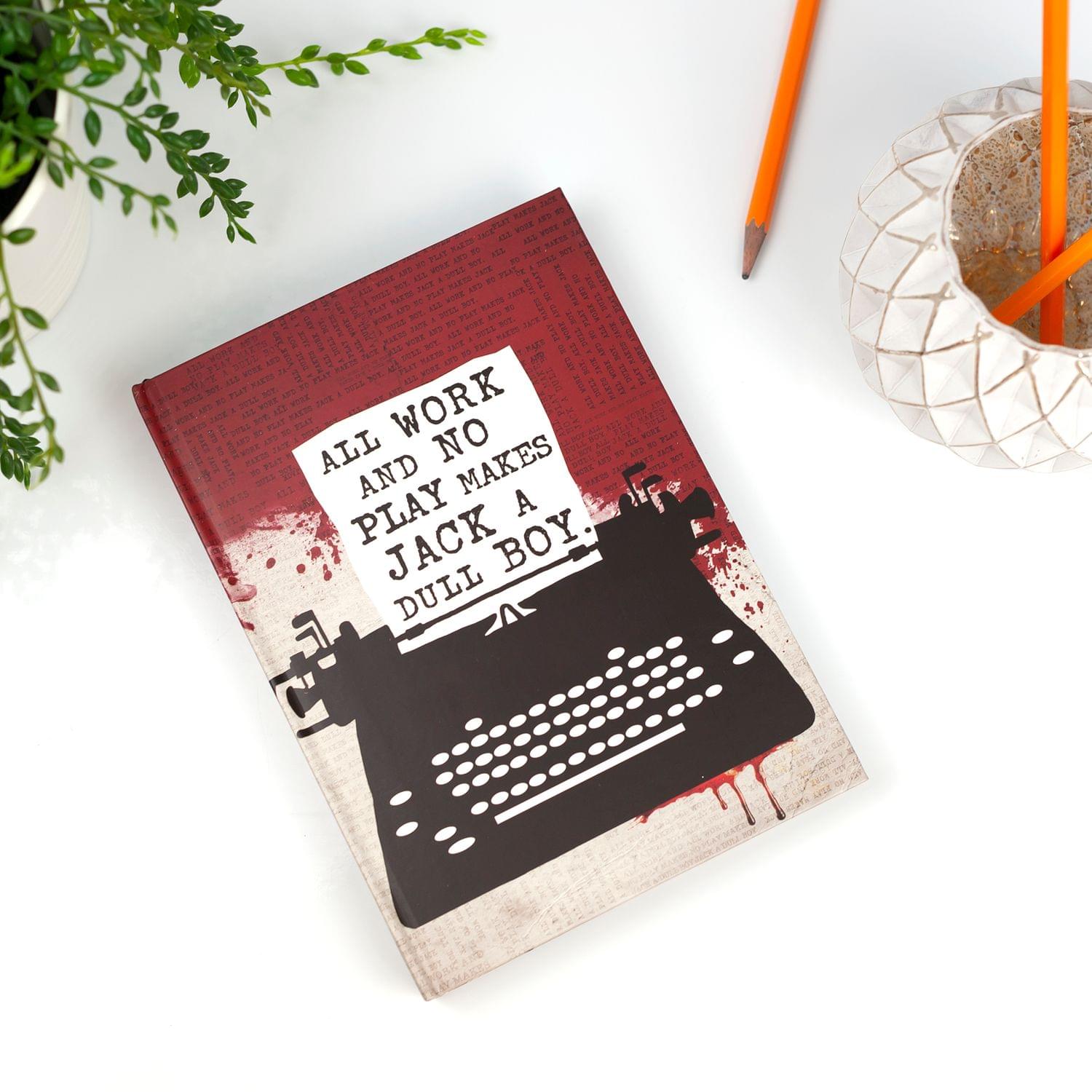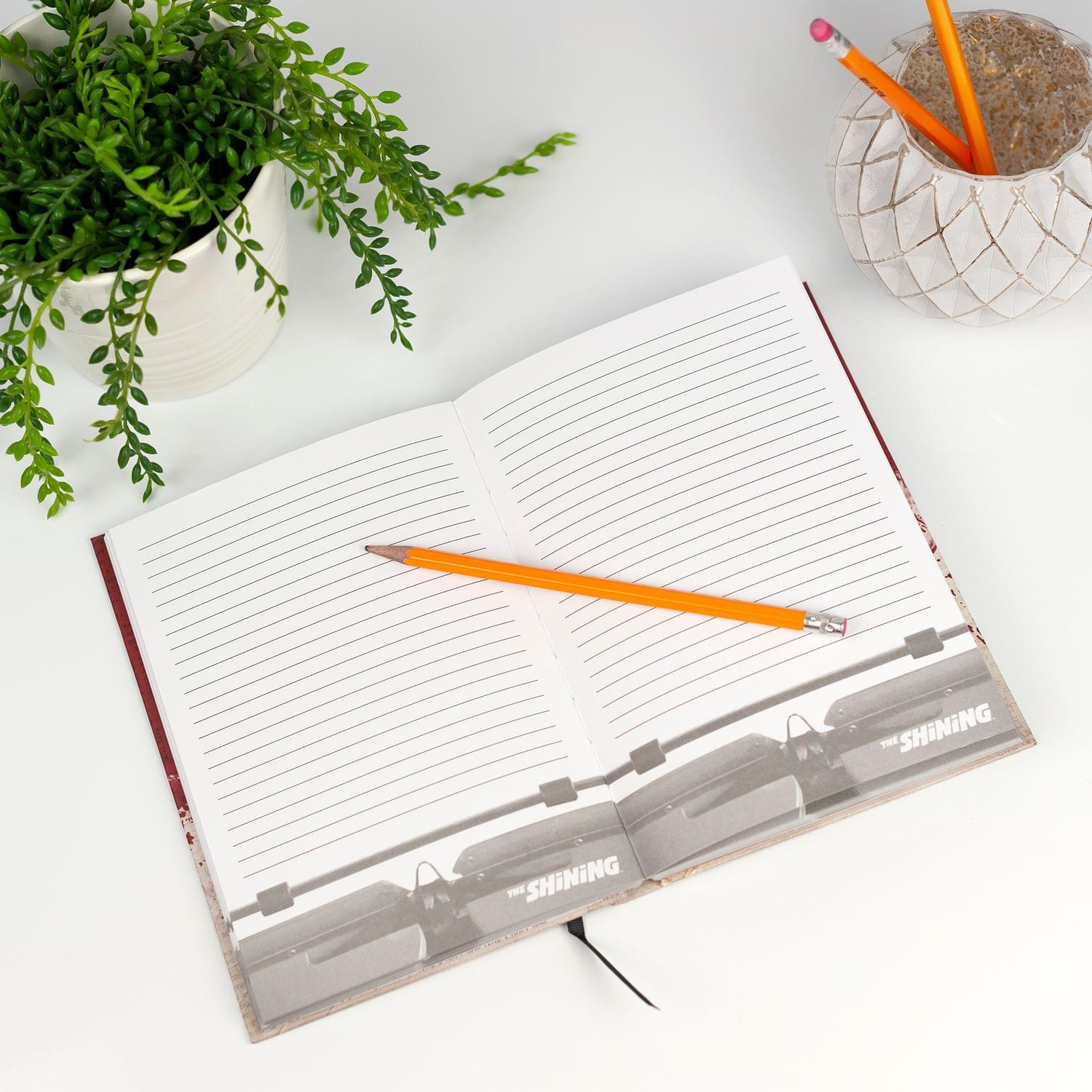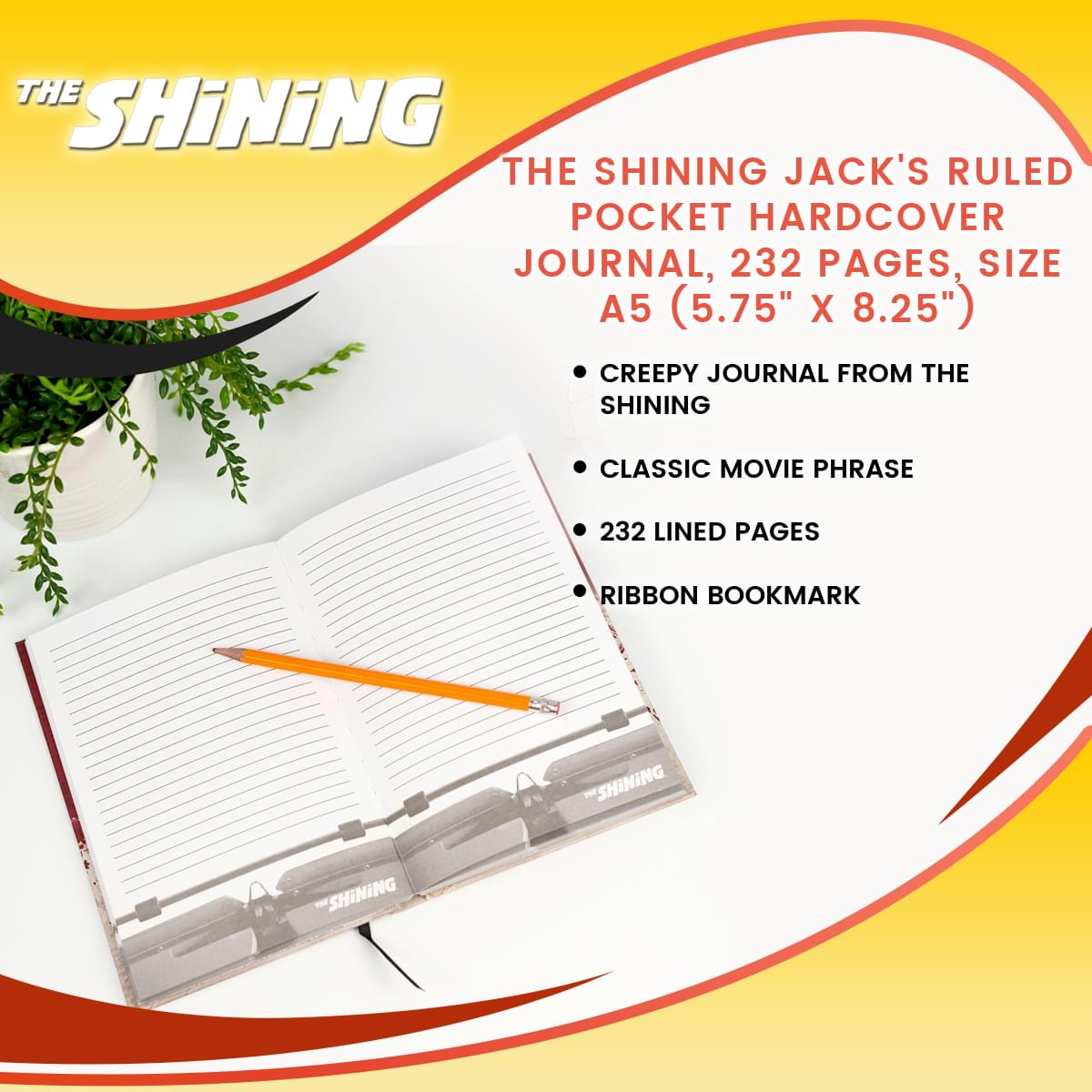 The Shining Jack's Ruled Pocket Hardcover Journal, 232 Pages, Size A5 (5.75" x 8.25")
This cool journal is based on Stanley Kubrick's film adaptation of Stephen King's classic horror book The Shining.
Hardback journal features a creepy cover, inside and out, that reads "All work and no play makes Jack a dull boy".
Includes 232 lined pages with the top of Jack's typewriter and The Shining logo at the bottom of each page.
A handy ribbon bookmark is provided so you can return to your ramblings another day.
Officially licensed.
When inspiration strikes for your next spine-tingling mystery novel. You're ready to record your next masterpiece – or lab notes, daily journal, or, OK, grocery lists.  Go ahead and add a jolt of adrenaline when you whip out this hardcover journal, featuring the creepy page upon page of the "All work and no play makes Jack a dull boy" line, from the horror classic book and film. The top and inside cover are printed all over with that famous line. Perfect for jotting down ramblings, no? This hardbound compact journal notebook features: 232 total double-sided ruled pages, A5 size is perfect for tucking into a coat pocket, purse or backpack. Artwork on each page looks like the top of Jack's typewriter. "The Shining" footnotes the bottom of each page. Use the silky slim ribbon to mark your place so you can resume exactly where you left off. Makes a thrilling gift for King or Kubrick fans. A vivid, yet oddly fun and very useful memento of a classic horror tale. Pick up yours today!