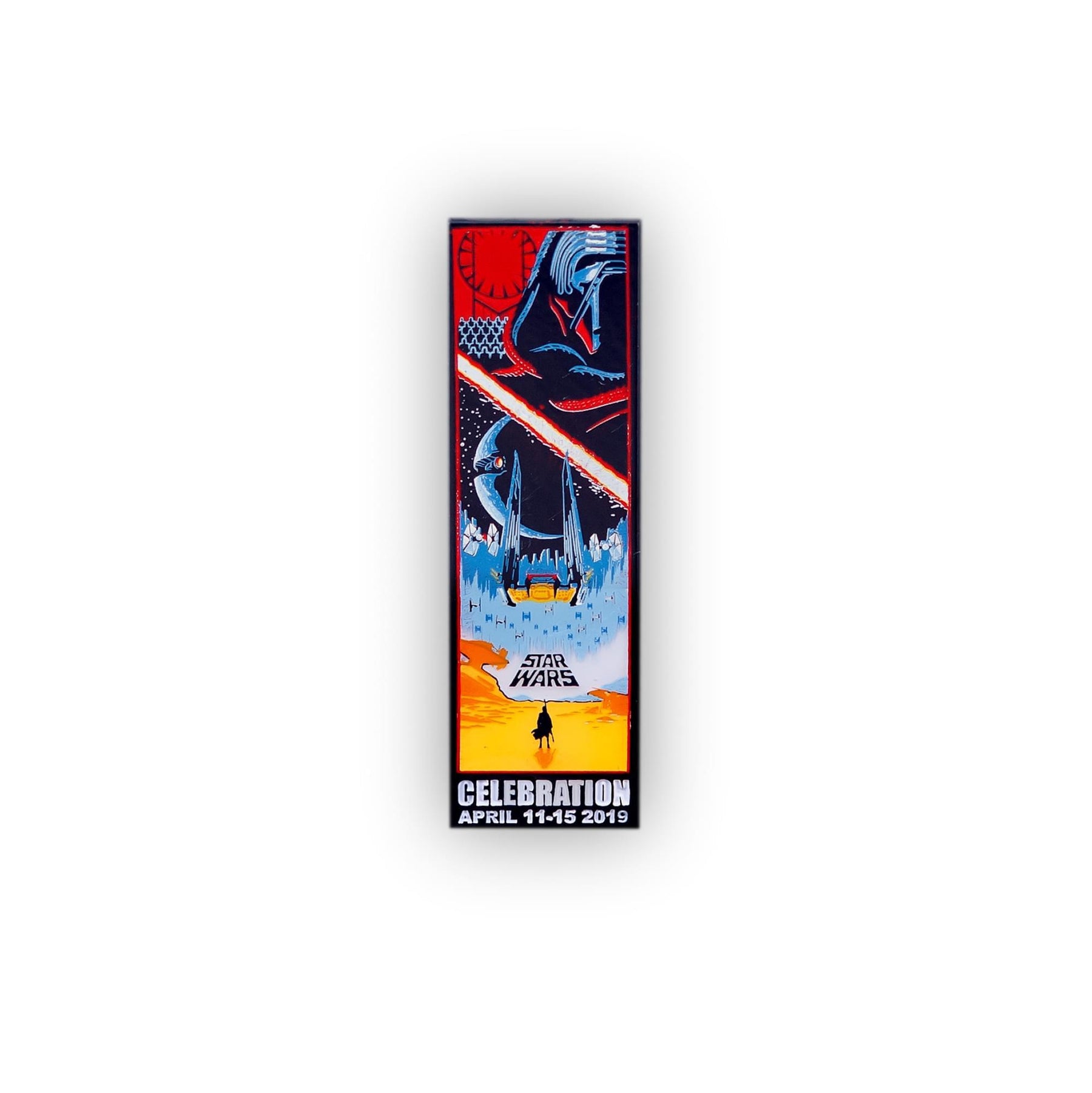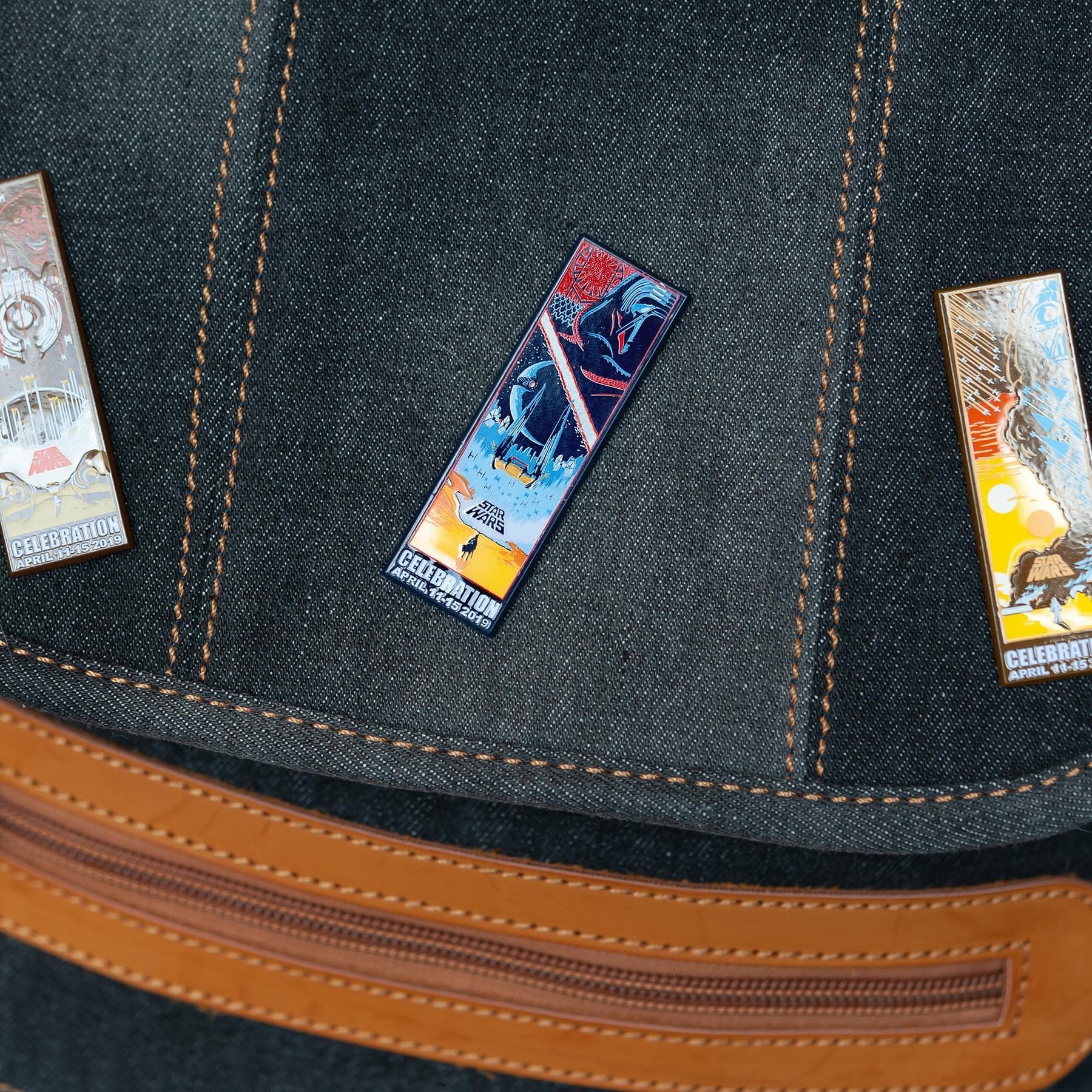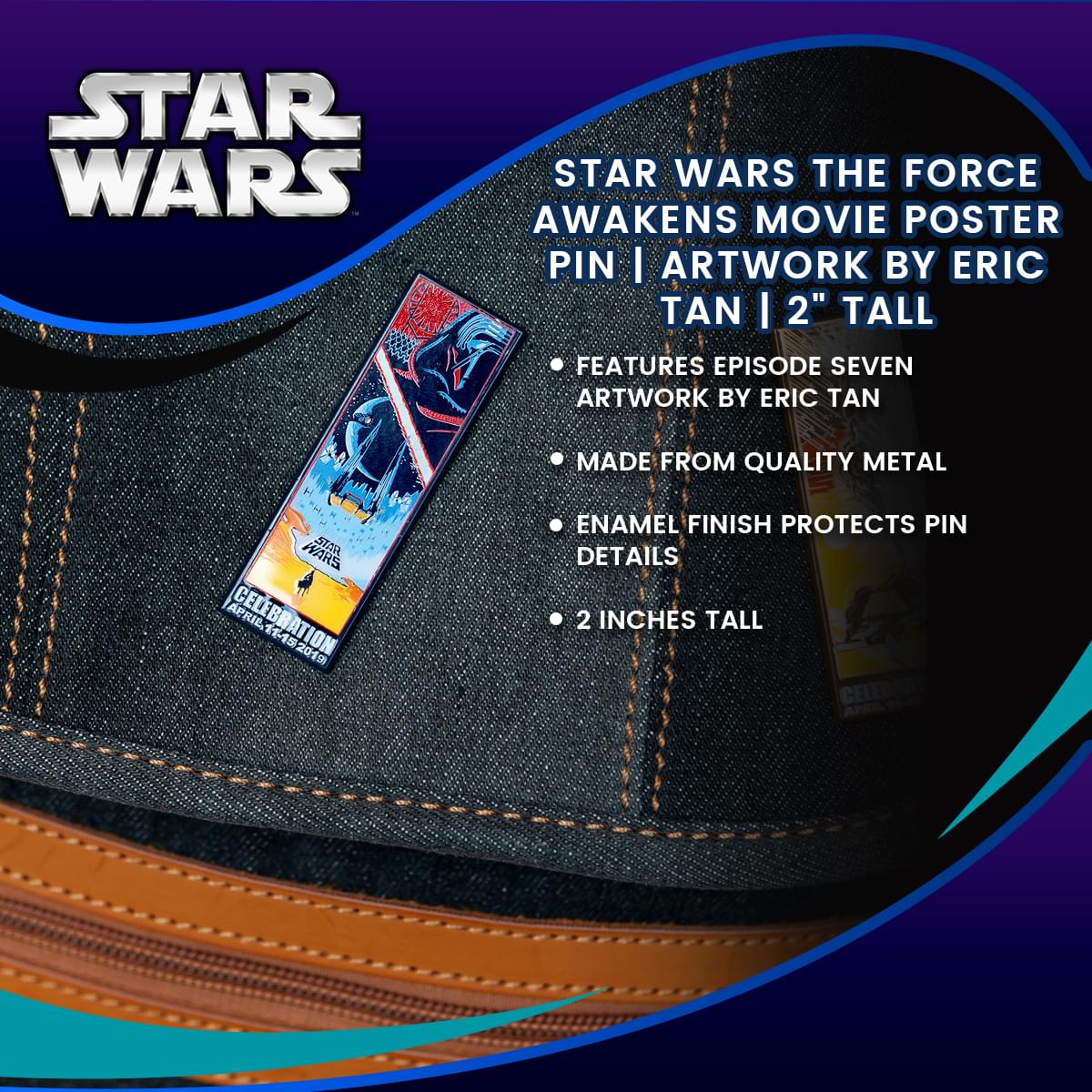 Star Wars The Force Awakens Movie Poster Pin | Artwork By Eric Tan | 2" Tall
THE SAGA CONTINUES: With the empire decimated the New Order rises from the ashes. That is where we begin Star Wars: The Force Awakens. Together with the help of unlikely allies, Rey and the Resistance must stop the First Order from destroying all seeds of hope in the galaxy.
FEATURING THE ART OF ERIC TAN: A San Diego based artist, Eric Tan takes pop culture icons like Star Wars and creates unique pop art. In this case, he's redesigned Episode 7: The Force Awakens movie poster to be a longer extended art piece!
QUALITY ENAMEL STAR WARS PIN: Made from a strong metallic material, this durable pin is finished with enamel to preserve the graphic details! At 2 inches long, this pin is a great size for sporting on your backpack or jacket!
IMPROVE YOUR STAR WARS COLLECTIONS: With unique graphics by Eric Tan, this officially licensed Star Wars pin is a must-have for any Star Wars super-fan! Grab your Force Awakens poster pin for your pin collection today!
EXCLUSIVE COLLECTOR PIN: Featured at the Star Wars celebration event of 2019, this exclusive Eric Tan Star Wars pin depicts the epic Star Wars Episode 7: The Force Awakens poster and is very limited!
ART BY ERIC TAN
An artist and avid lover of all things geek, Eric Tan takes our favorite pop culture icons and movies turning them into masterful works of modern pop art! Here Eric has recreated the movie poster for Star Wars: The Force Awakens bringing it to life with his own unique art style. This beautiful work of art has been transferred to this exclusive Star Wars enamel finished collectors pin! Collect the entire set of Eric Tan Star Wars pins for a complete collection!
UNIQUE STAR WARS COLLECTIBLE PIN
Originally released for the Star Wars Celebration event of 2019, this Force Awakens poster pin is a rare find and would complete any Star Wars fan's collection of unique items! Officially licensed, this pin is destined to belong to a true collector of Star Wars commodities. Recreate the emotions of seeing Episode VII for the first time as you adorn this pin to your lapel, jacket, backpack, or wherever you choose to keep your stunning collection of Star Wars memorabilia! Grab this incredible pin for yourself today! 
Read All About It on Our Blog
Trending Geek