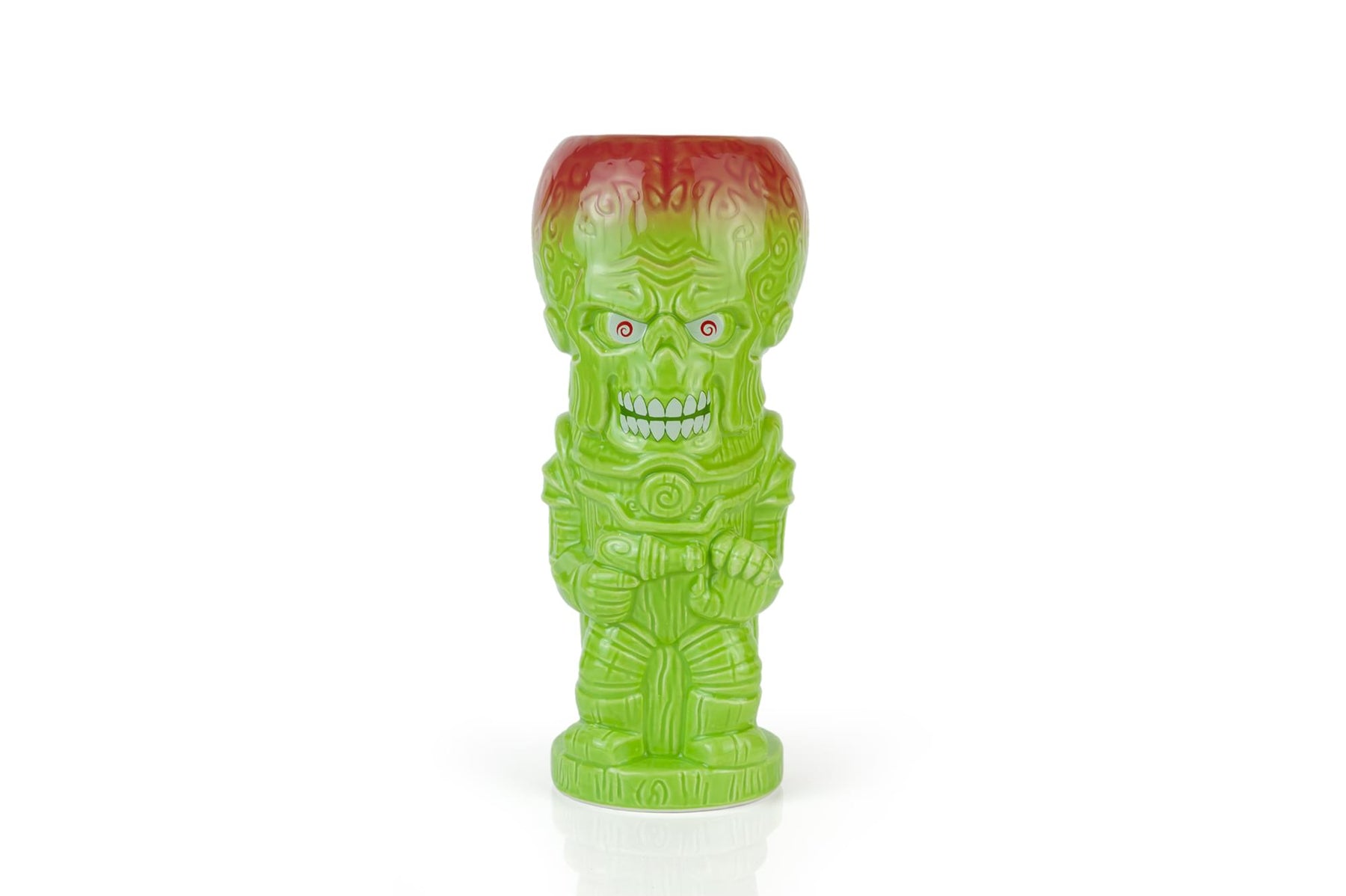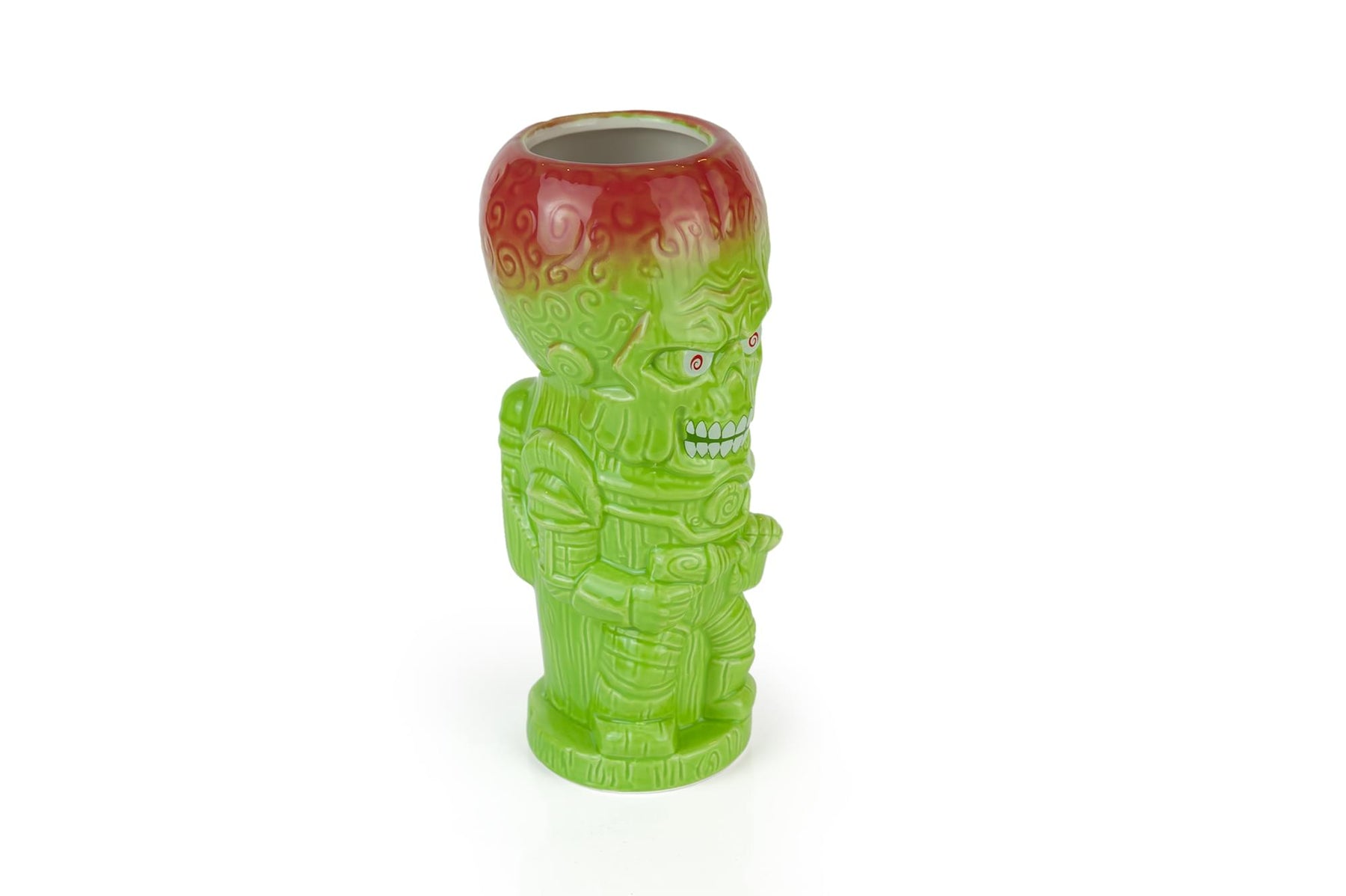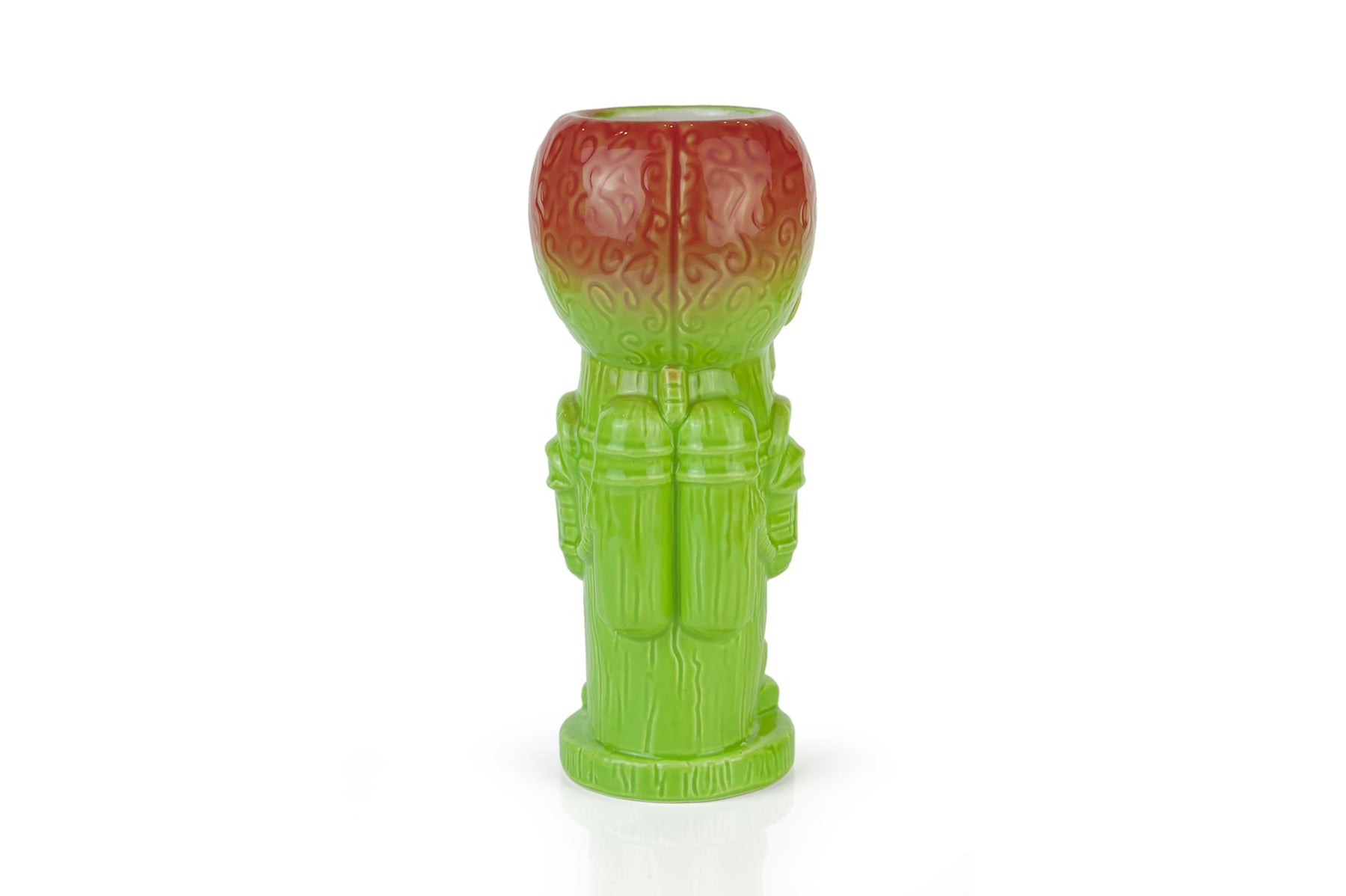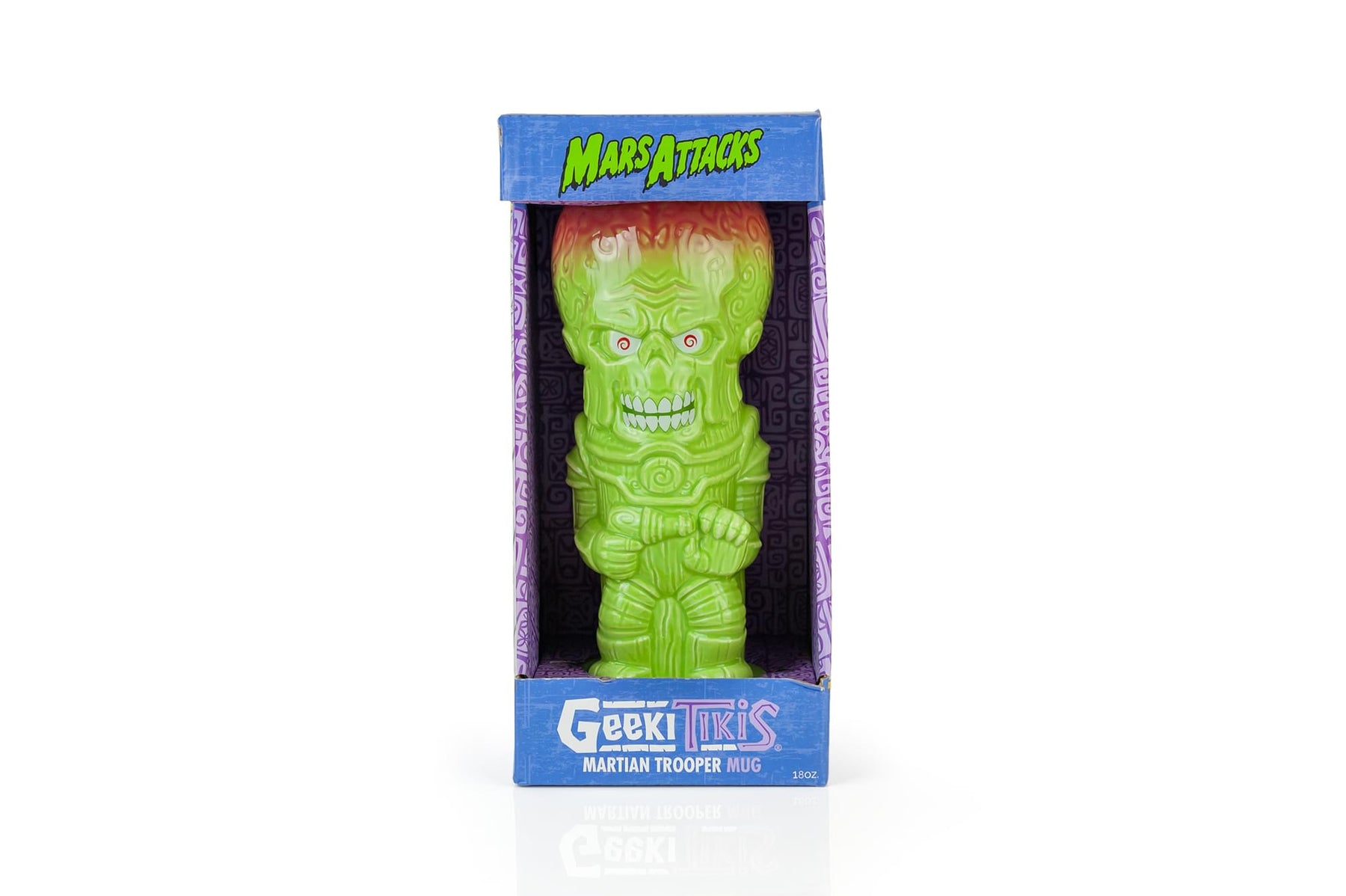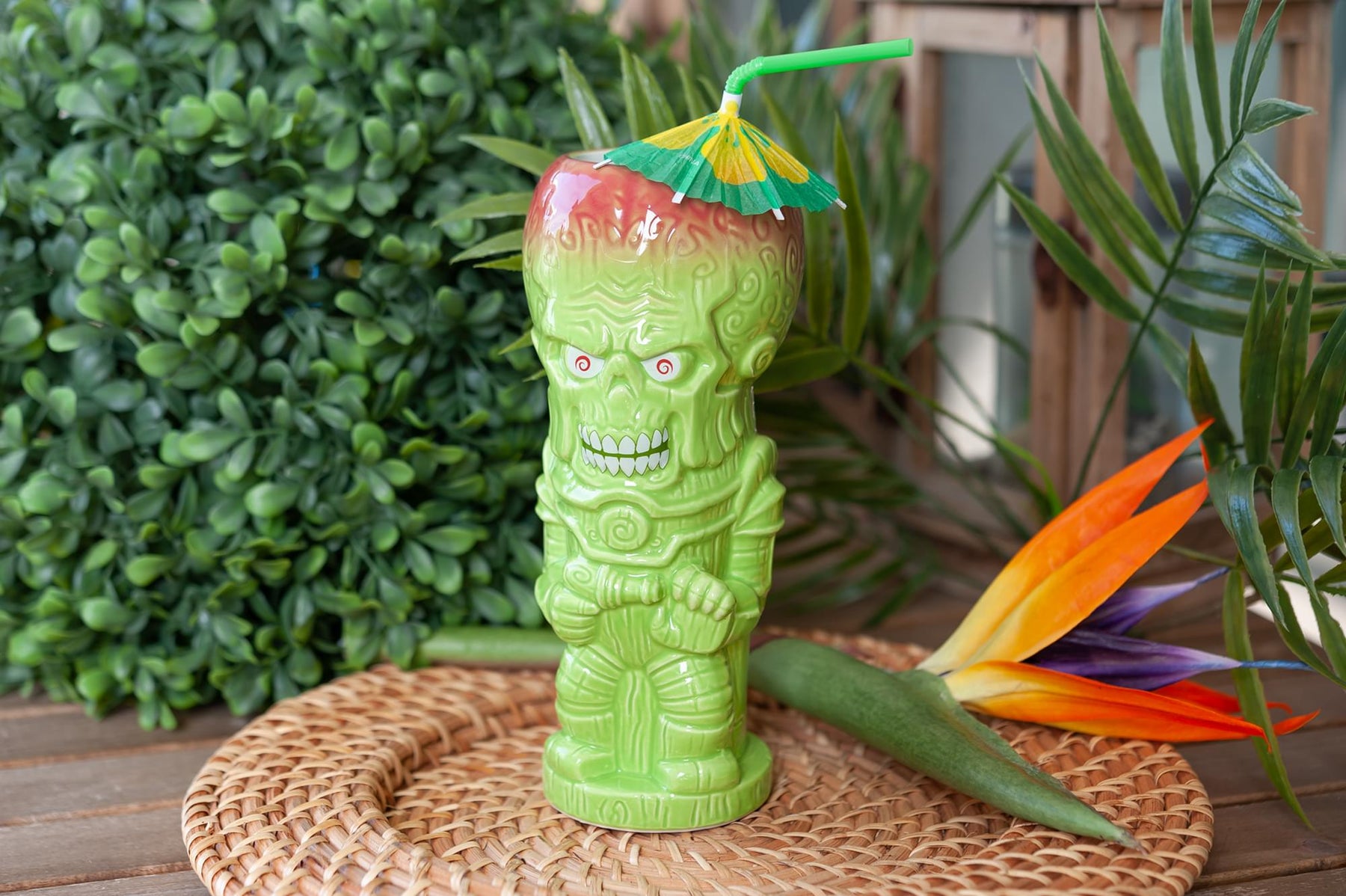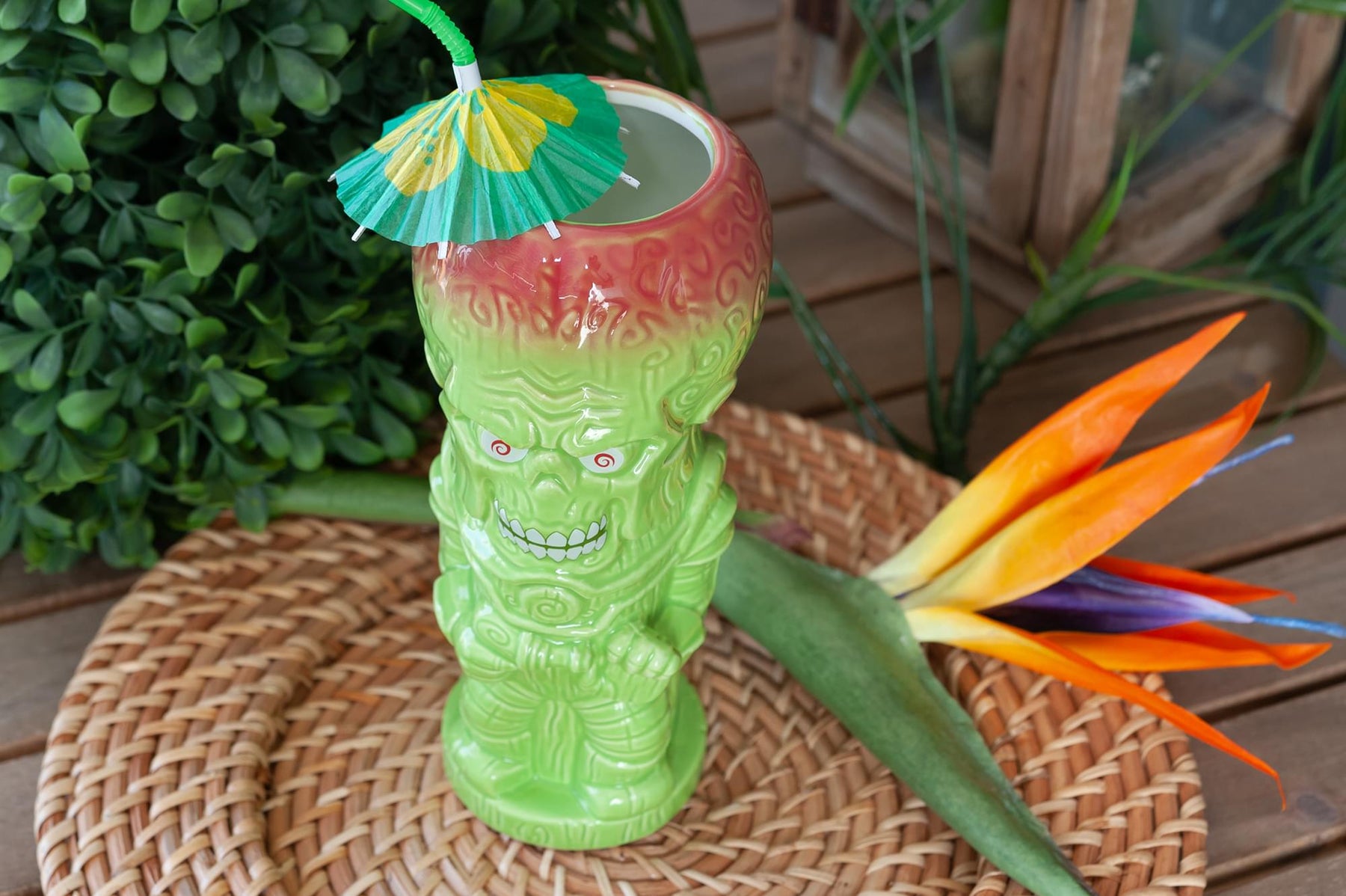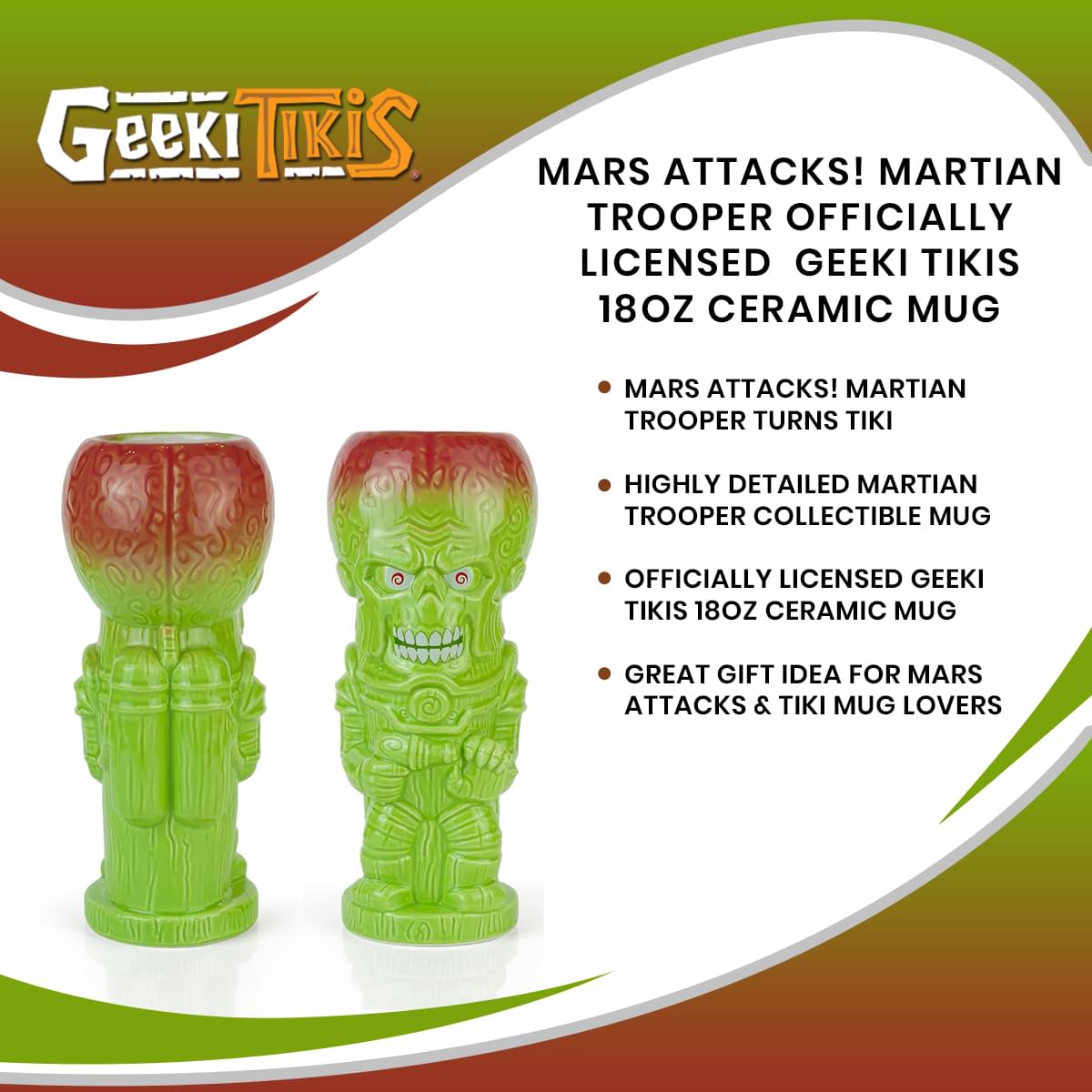 Geeki Tikis Mars Attacks! Martian Trooper Ceramic Mug | Holds 18 Ounces
ALERT! THE MARTIANS ARE BACK: Don't panic! Because this time, it's just a cute tiki. Fun tiki styling collides with alien invaders for new Mars Attacks! Geeki Tiki mugs! Get this now and enjoy hours of movie marathon while sipping from this tiki mug!
MARS ATTACKS FANDOM: This Officially Licensed Geeki Tiki mug depicts a Martian Trooper from the popular trading card series and movie. It is perfect for any Mars Attacks fan or bar mug collector!
QUALITY TIKI MUG: This cool collectible tiki mug is crafted from a durable ceramic material and built to last. This Martian Trooper tiki drinking mug is microwave safe and top-shelf dishwasher safe!
MARS ATTACKS! MARTIAN TURNS TIKI: This Geeki Tiki mug is made of ceramic that has a capacity of 18 ounces. It's the perfect drinking cup for any type of brew or mixed drink!
GREAT GIFT IDEA: Mars Attacks! Martian Trooper is officially licensed. Purchase this mug for your own use or gift it to the Mars Attacks! fan & tiki mug collector in your life!
FINALLY, THE MARTIANS ARE BACK!

Buy this Martian Trooper Tiki from Mars Attacks series. It's a fun mug to have for your favorite beverages while enjoying hours of movie marathon!

Beeline Creative presents officially licensed Geeki Tikis mugs based on Mars Attacks! Geeki Tikis is the only line of drinkware that combines pop culture's most beloved characters with the unique stylization seen in traditional tiki culture.

✔ EASY TO USE, EASY TO CLEAN: This ceramic mug is microwave safe. It has a nice smooth surface which can be easily cleaned in the top-shelf dishwasher or with just a simple flush in hand.

✔ MULTIPURPOSE MUG: This mug has the capacity of 18 ounces that is perfect for almost any drinks such as water, coffee, tea, cocoa, wine, shake and etc. It won't absorb odors, making this mug perfect for keeping drinks fresh and tasty. Safe for daily use

Keep yourself refreshed and hydrated anytime & anywhere while showing off your love of Martian Tiki with this officially licensed mug by Beeline Creative!

So what are you waiting for?

Get your own Martian Trooper Mug now while supplies last!
I recommend this product
Read All About It on Our Blog
Trending Geek