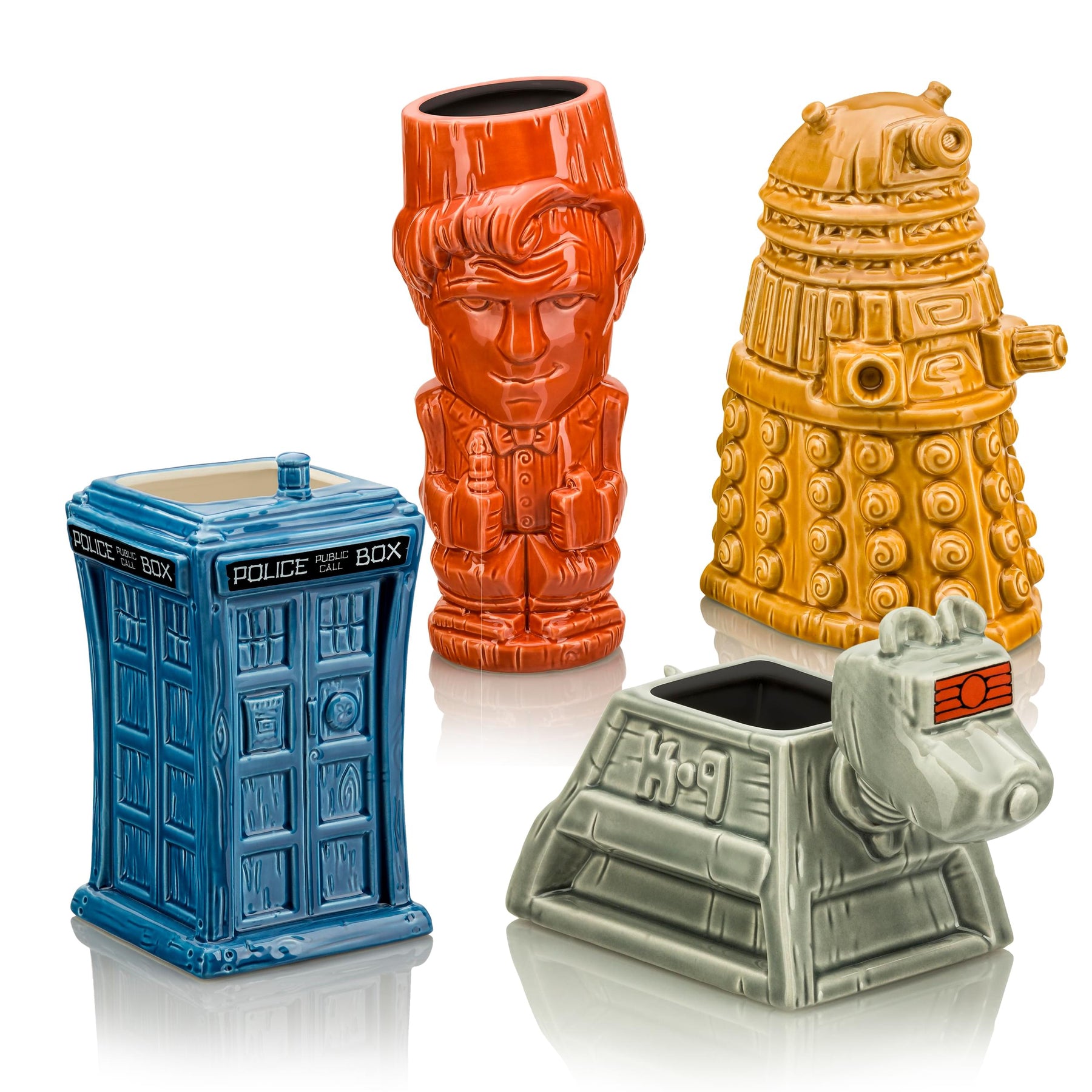 Doctor Who Geeki Tikis Set of 4 | Eleventh Doctor, Tardis, Dalek, & K-9
DOCTOR WHO GOES TIKI: Television's longest-running science fiction show is getting a tropical makeover in this exciting Geeki Tikis Doctor Who mug. Pay homage to the Whoniverse with every sip.
4 FUN CHARACTER MUGS: Geeki Tikis mug set includes the Eleventh Doctor, TARDIS, a Dalek, and K-9!
QUALITY CONSTRUCTION: Made of durable ceramic, each Geeki Tikis mug holds 5 (K-9) - 42 (TARDIS) ounces of your favorite hot or cold beverage. Great for coffee, tea, mai tai or pina colada cocktail and more!
CARE INSTRUCTIONS: Top-shelf dishwasher safe and microwave safe.
GREAT GIFT IDEA: Purchase this mug set for your own collection or gift it to the Doctor Who fan in your life!
Spice up your kitchen cabinets or collector shelves with the brand new line of Geeki Tikis Doctor Who mugs! This fun set includes four (4) Doctor Who Geeki Tiki mugs, including the Eleventh Doctor, his time machine the TARDIS, a Dalek, and the Doctor's robotic dog companion, K-9! Geeki Tikis is the only line of drinkware that combines pop culture's most beloved characters with the unique stylization seen in traditional tiki culture. Officially licensed.