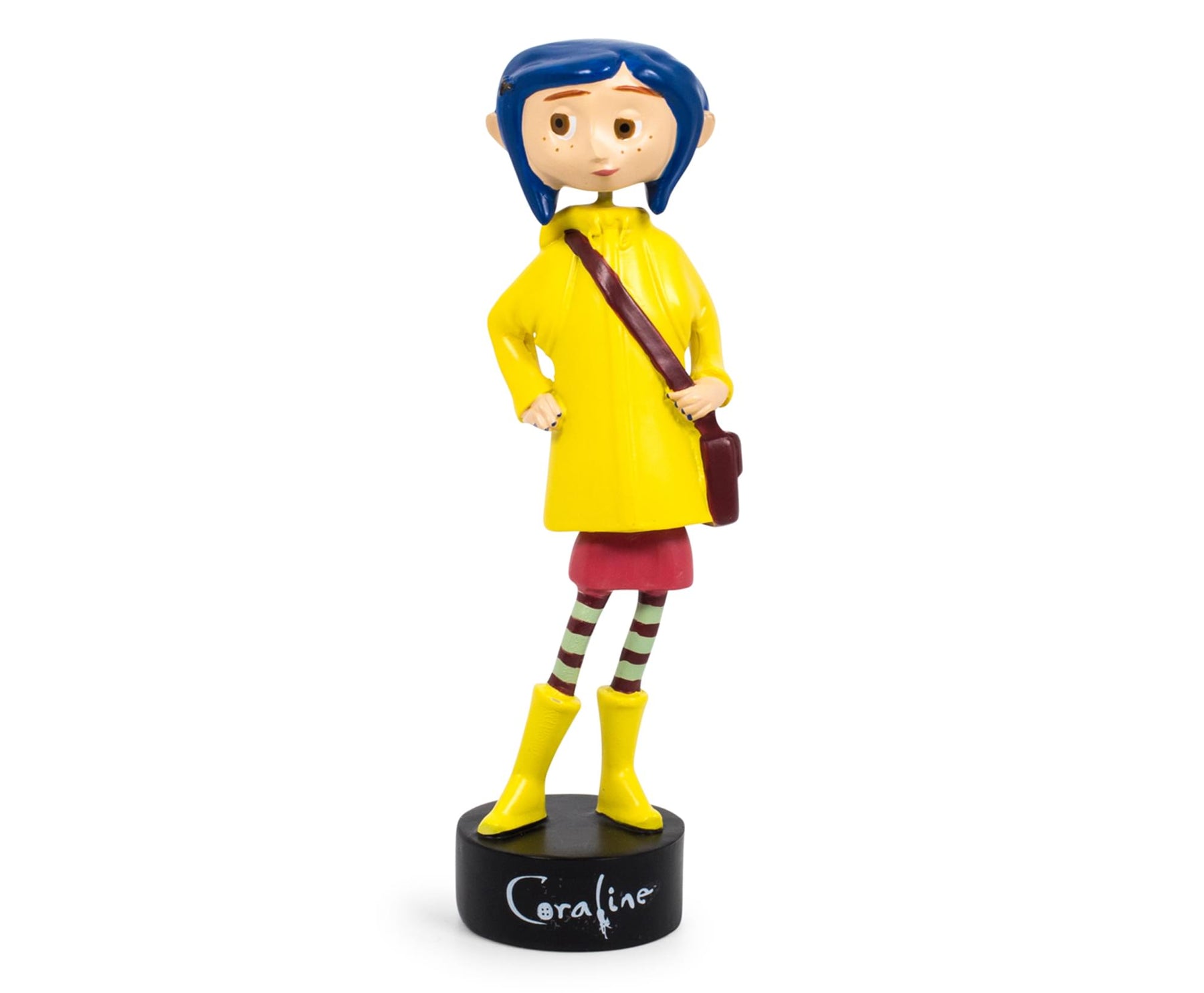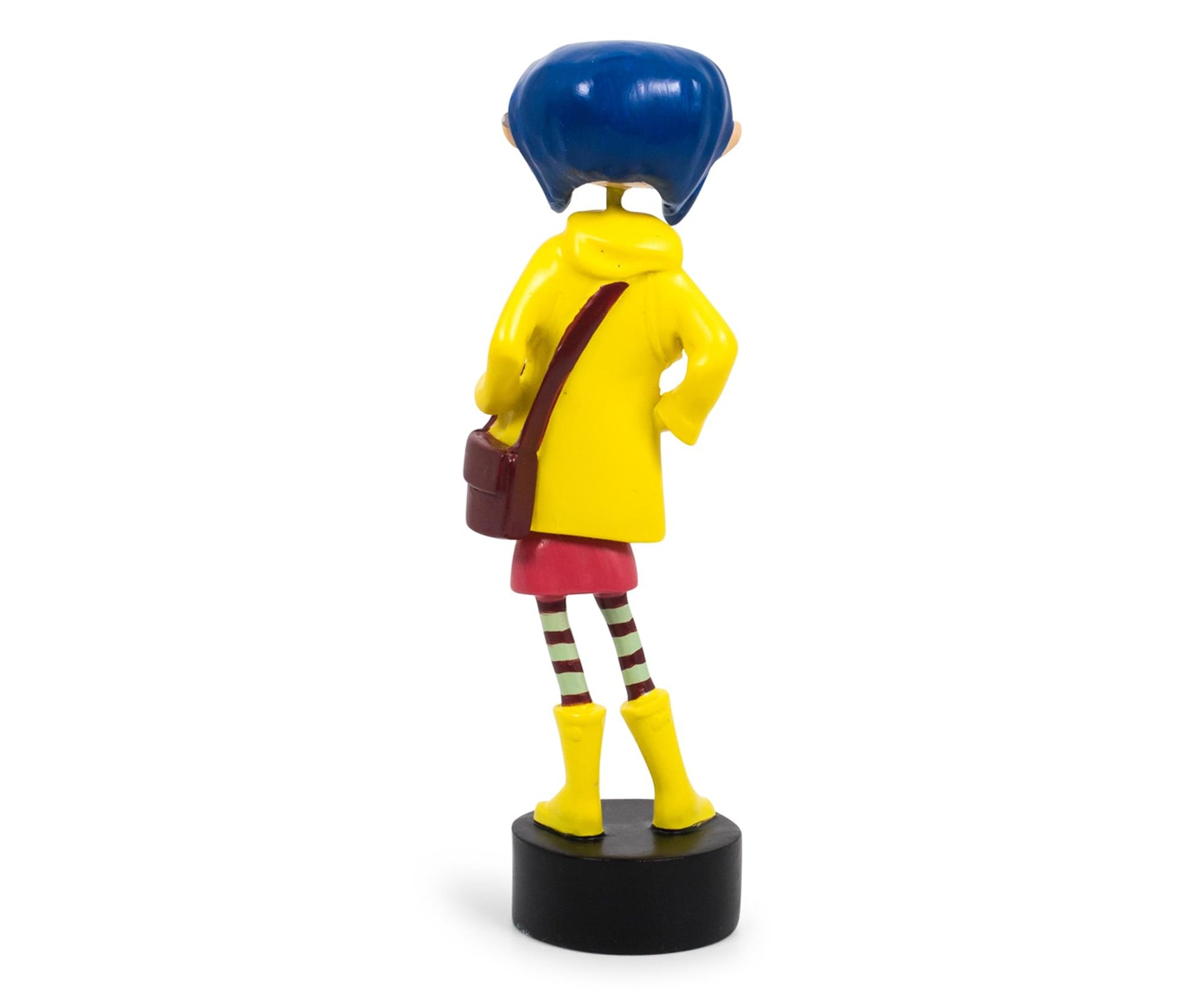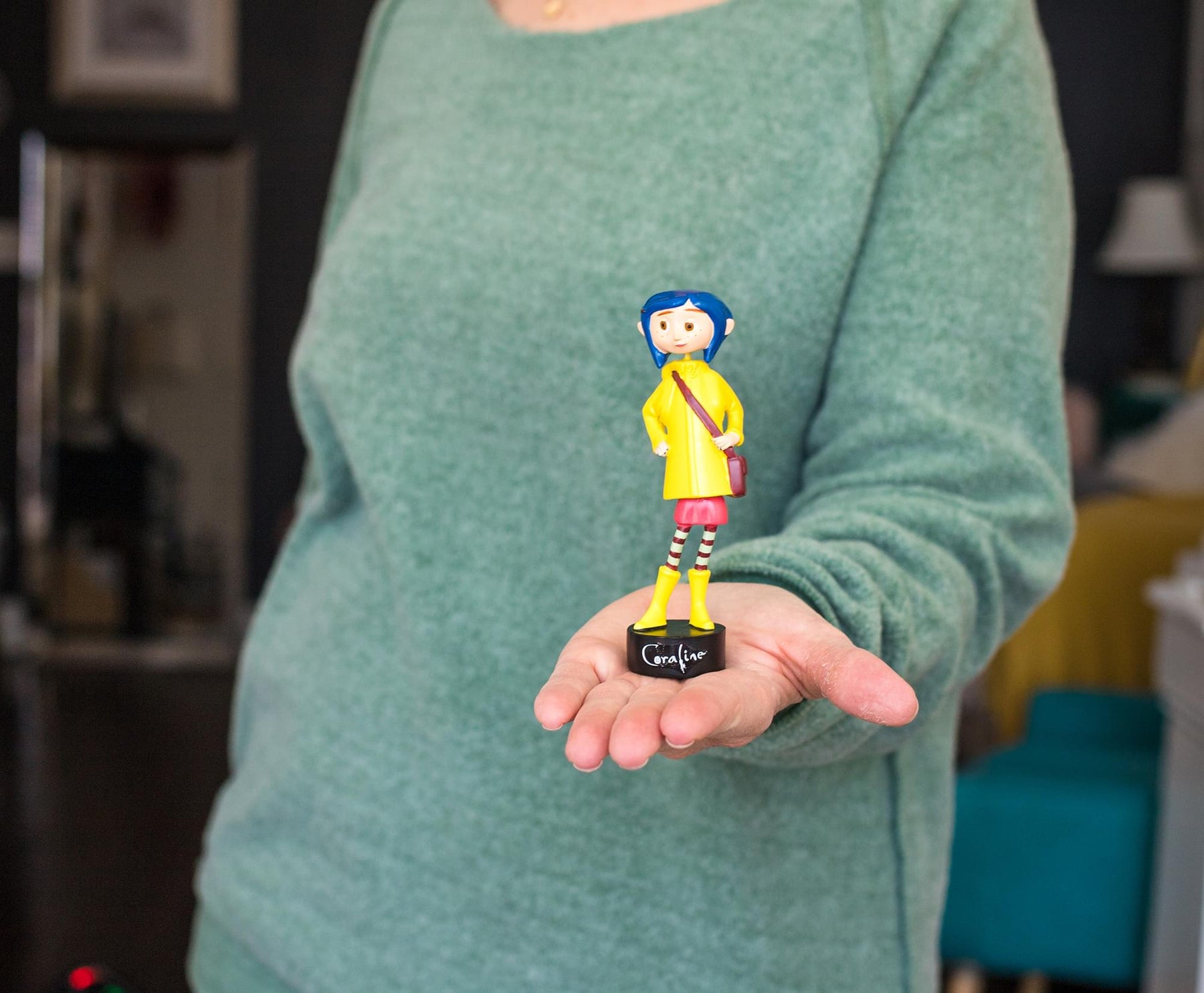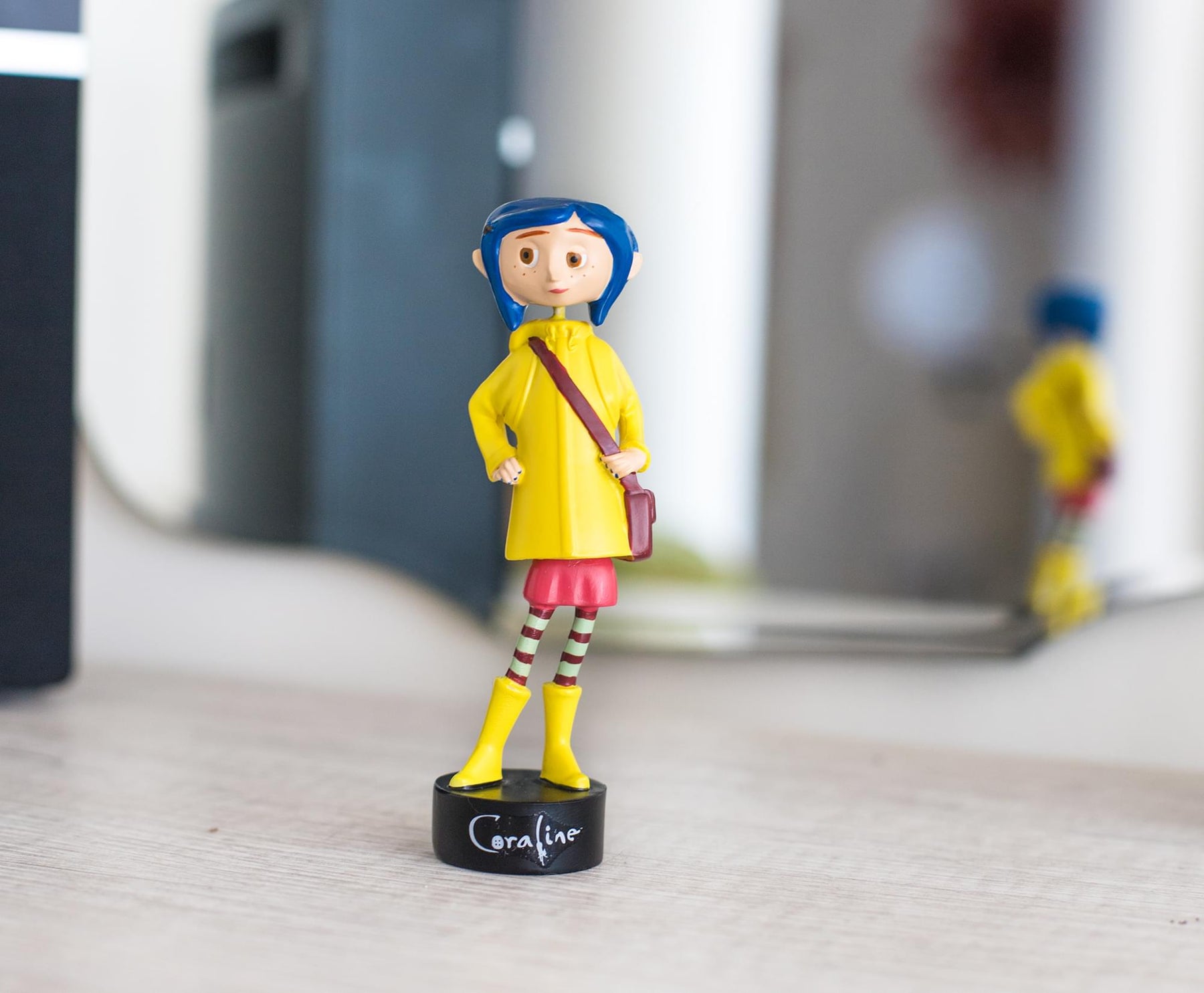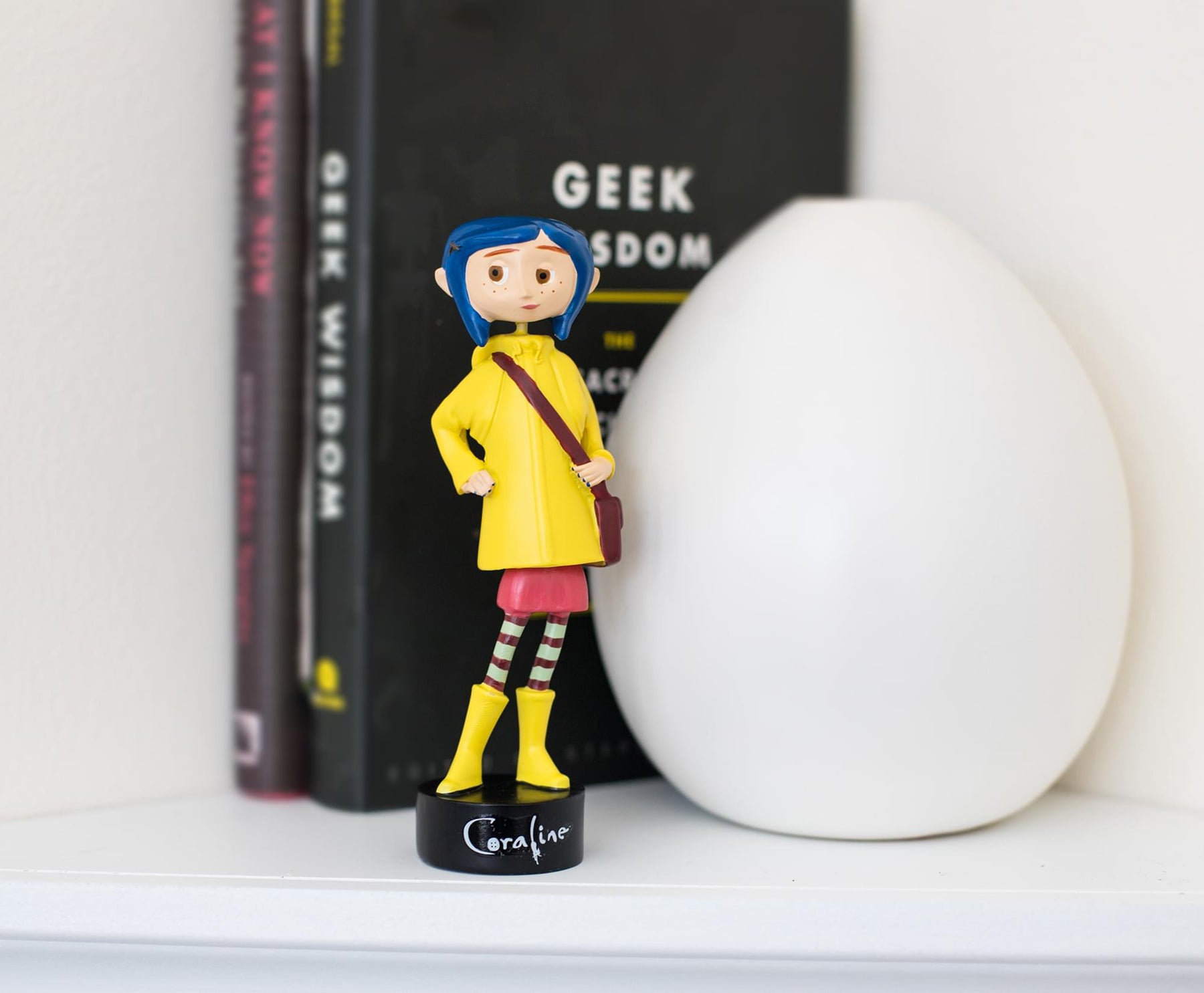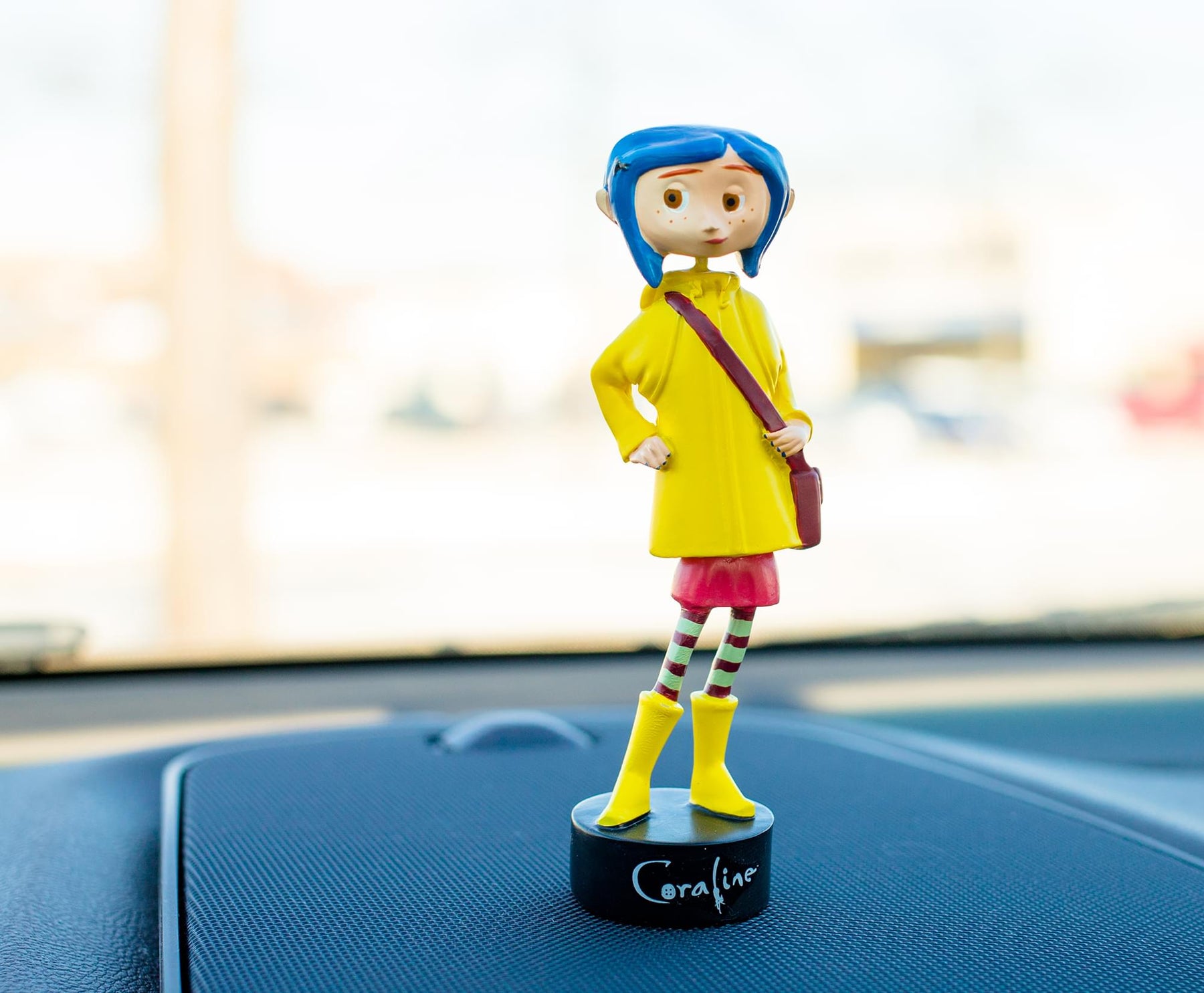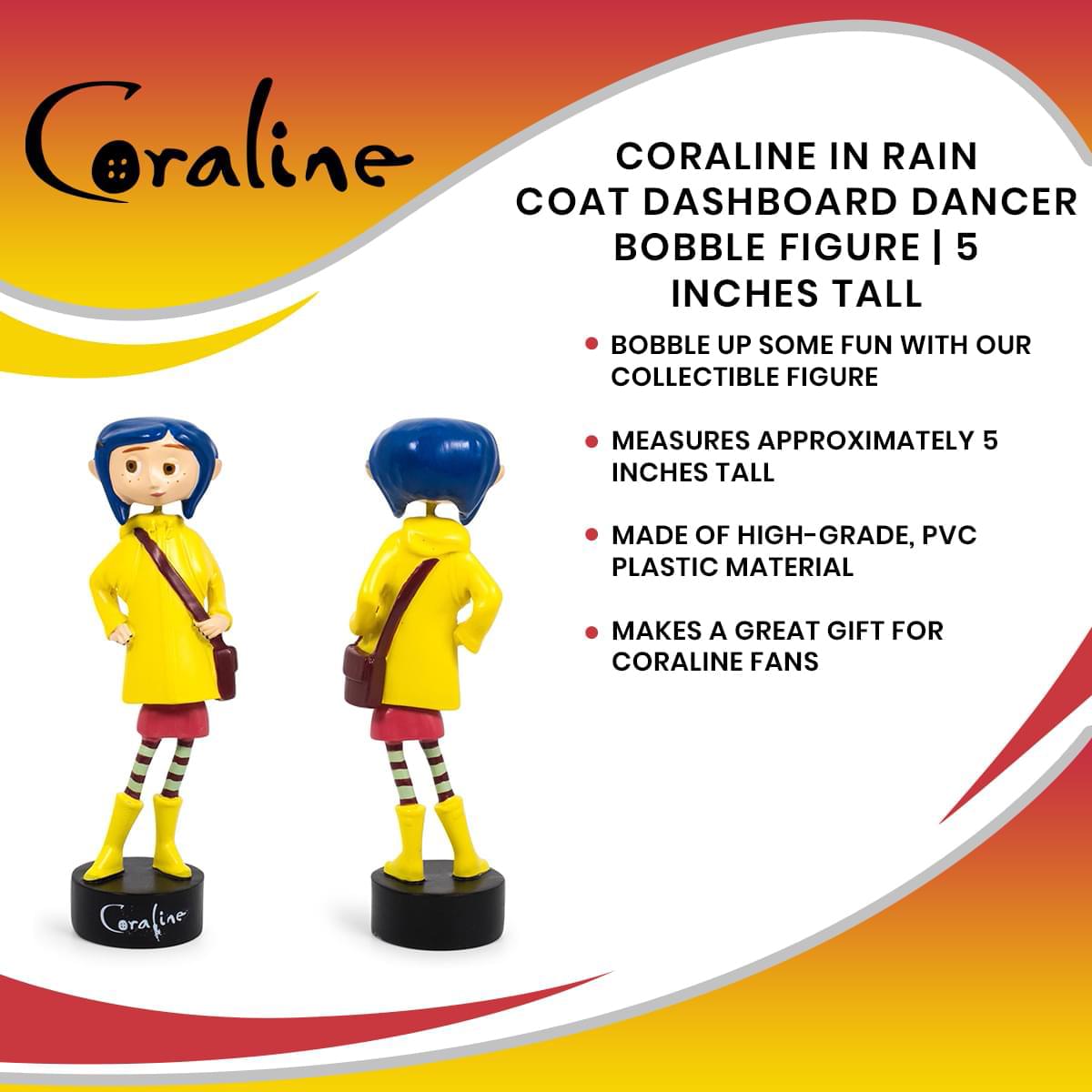 Coraline in Rain Coat PVC Bobble Figure | 5 Inches Tall
What's Shakin' Baby: This Coraline bobble figure is ready to embark on a road trip, as long as it is not to the Other World. After all, she doesn't want Other Mother to sew buttons in her eyes.
Iconic Design: Full of spunky attitude, this Coraline Jones figure is featured in her signature yellow raincoat and matching rain boots. She is detailed with her trademark blue hair, freckles, and polished nails.
Collectible Size: Built to Other Mother's strict quality standards, this must-have Coraline bobble figure measures approximately 5 inches tall. Perfect for displaying on your home office desk, mantle, and other spaces.
Premium Construction: Made of high-impact plastic material, this bobble figure features a durable metal spring in the waist to create a fun wiggling motion. The flat platform allows for Coraline to be easily displayed.
Makes A Great Gift: This novelty bobble figure is the perfect mini companion. Fans of the creepy fantasy film will love adding this officially licensed PVC figure to their Coraline collection.
WHAT'S SHAKIN' BABY?
Be careful what you wish for (and heed the warnings of talking cats). Explore a dark netherworld with this officially licensed Coraline bobble figure. Inspired by the creepy stop-motion animated film, this bobble figure is a must-have addition to any collection.
Complete with high-end sculpted detailing, this PVC statue features Coraline Jones in her adventurous get-up. The young explorer is depicted in her iconic rain gear outfit, including her bright yellow coat and matching boots. Her ensemble is accessorized with a pair of pinstriped socks and a brown satchel.
Specially crafted with intricate designs and coloring, the sculpt also features Coraline's blue-bobbed haircut, dragonfly hairclip, freckles, and darkly polished nails.
COLLECTIBLE CORALINE FIGURE
Standing at approximately 5 inches tall, the collectible size of this PVC figure makes it ideal for displaying on flat surfaces.
Dancing and bobbing with every turn, the attached platform provides extra stability to ensure this Coraline bobble figure doesn't get lost in the Other World.
Read All About It on Our Blog
Trending Geek