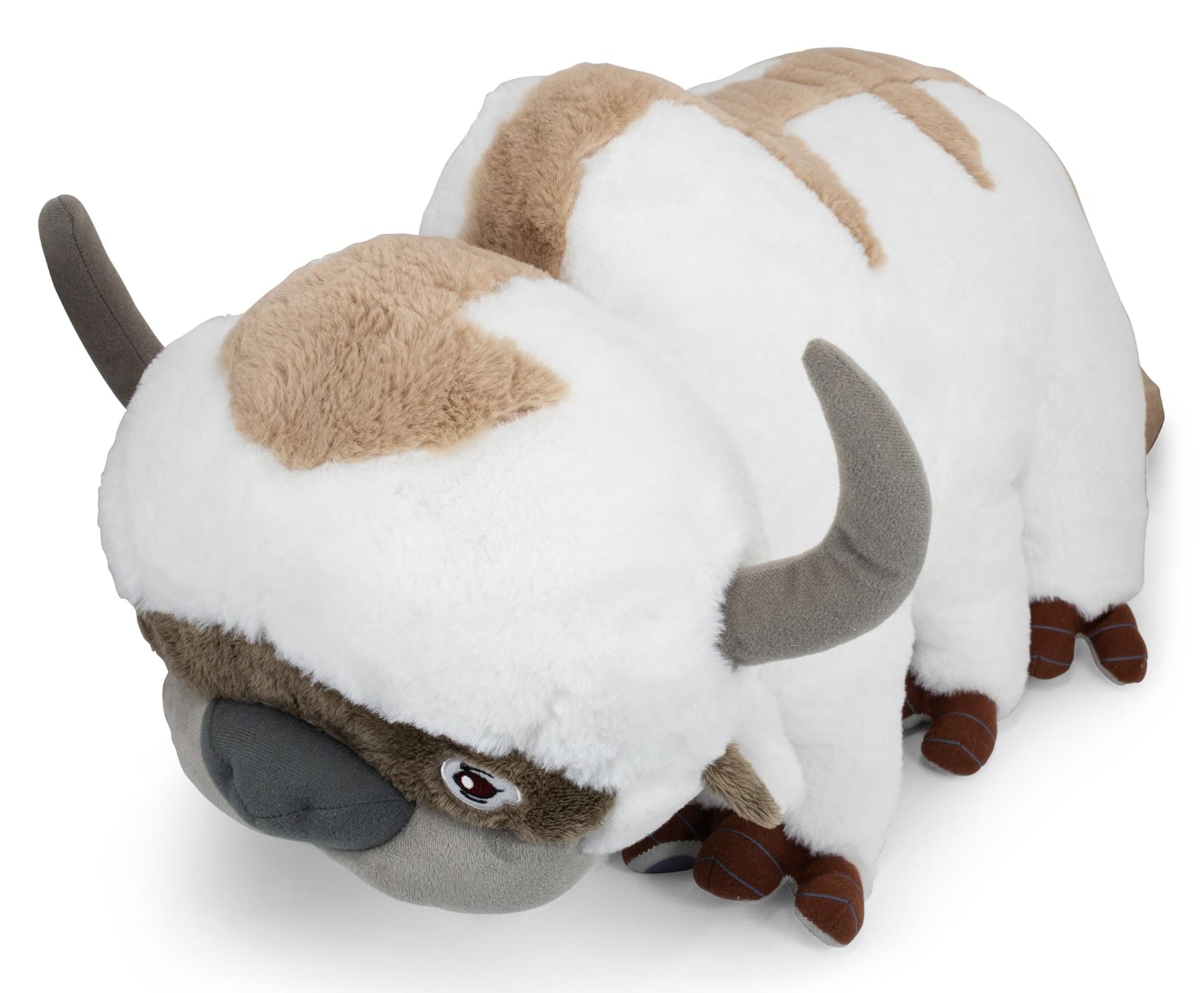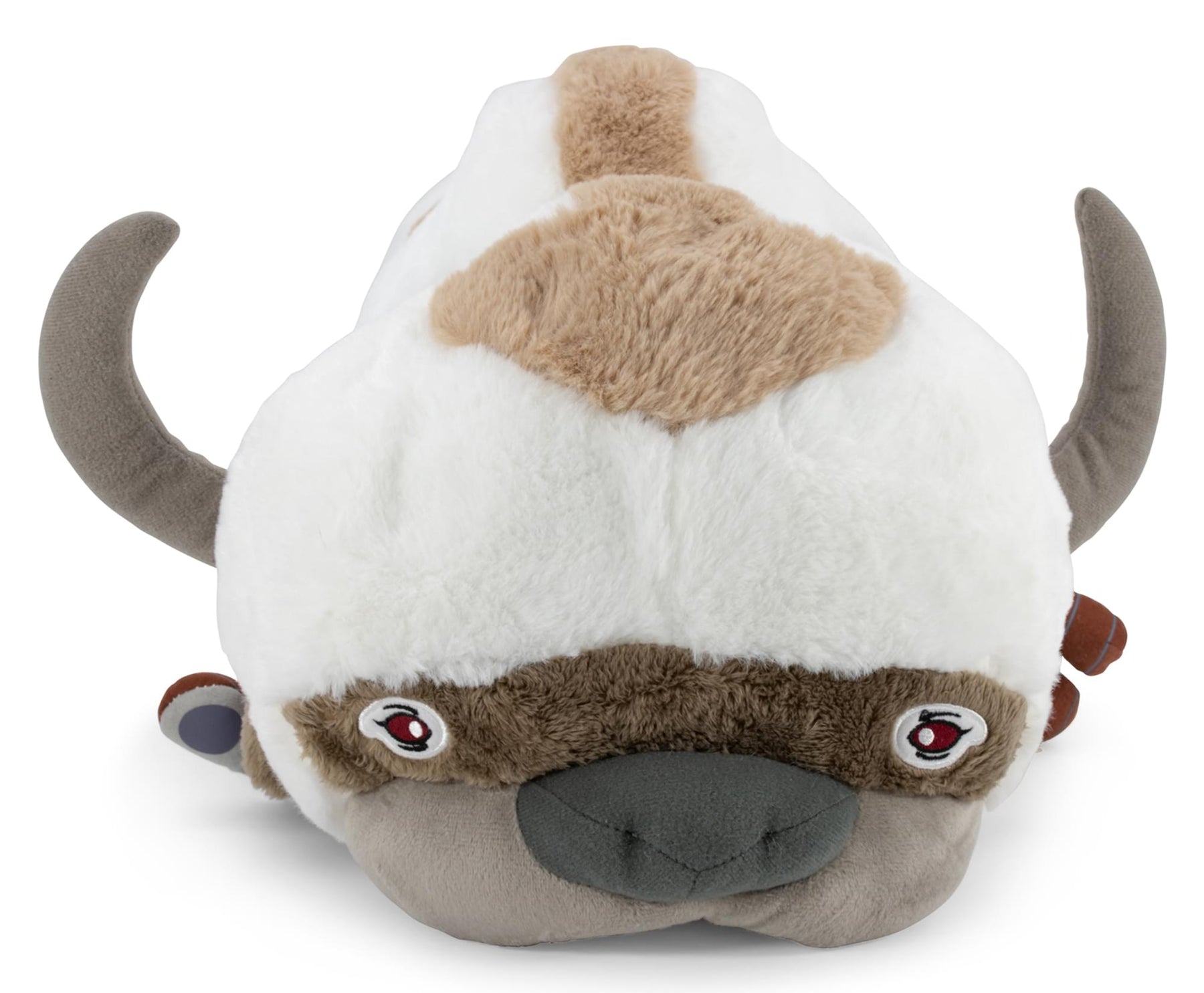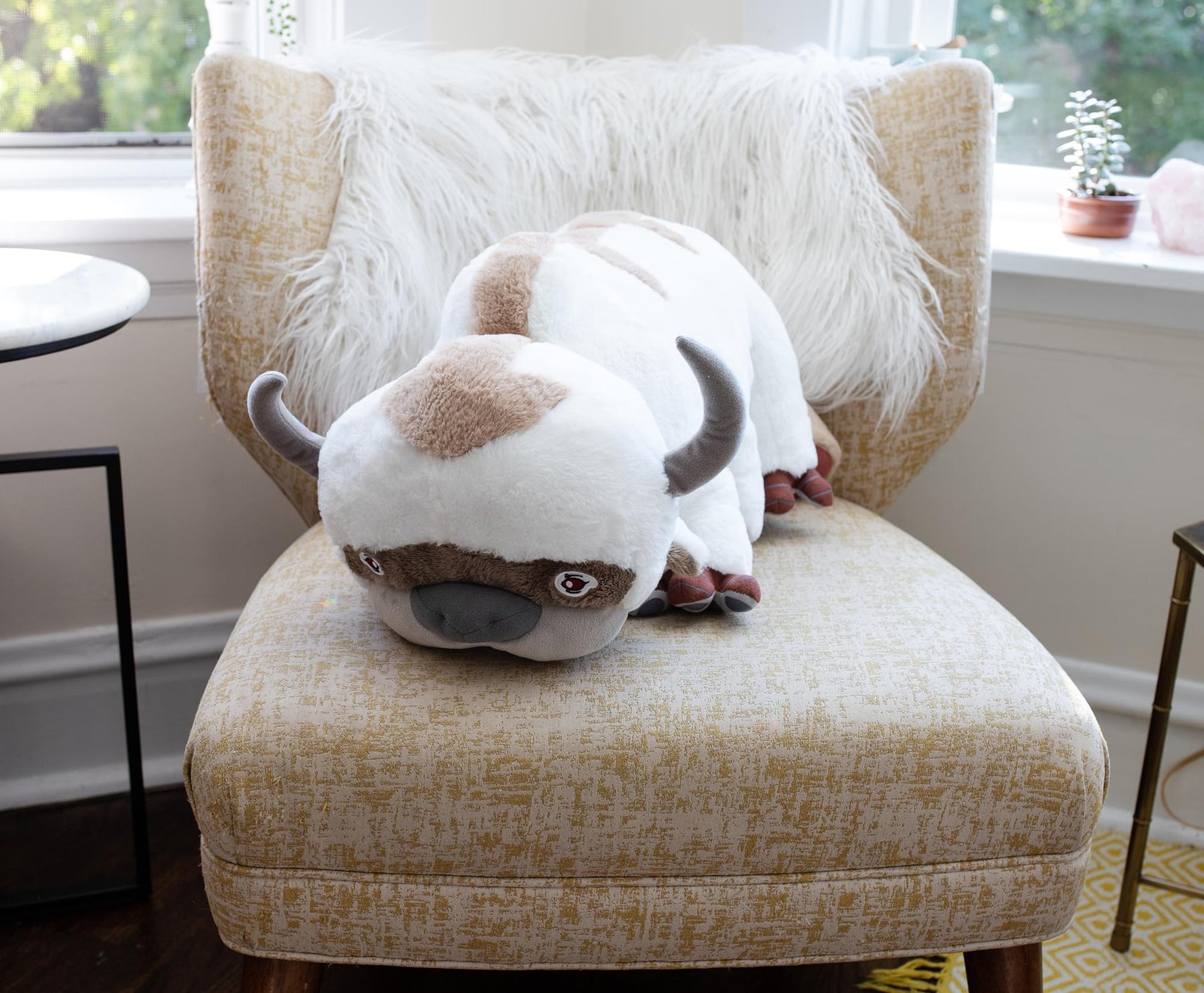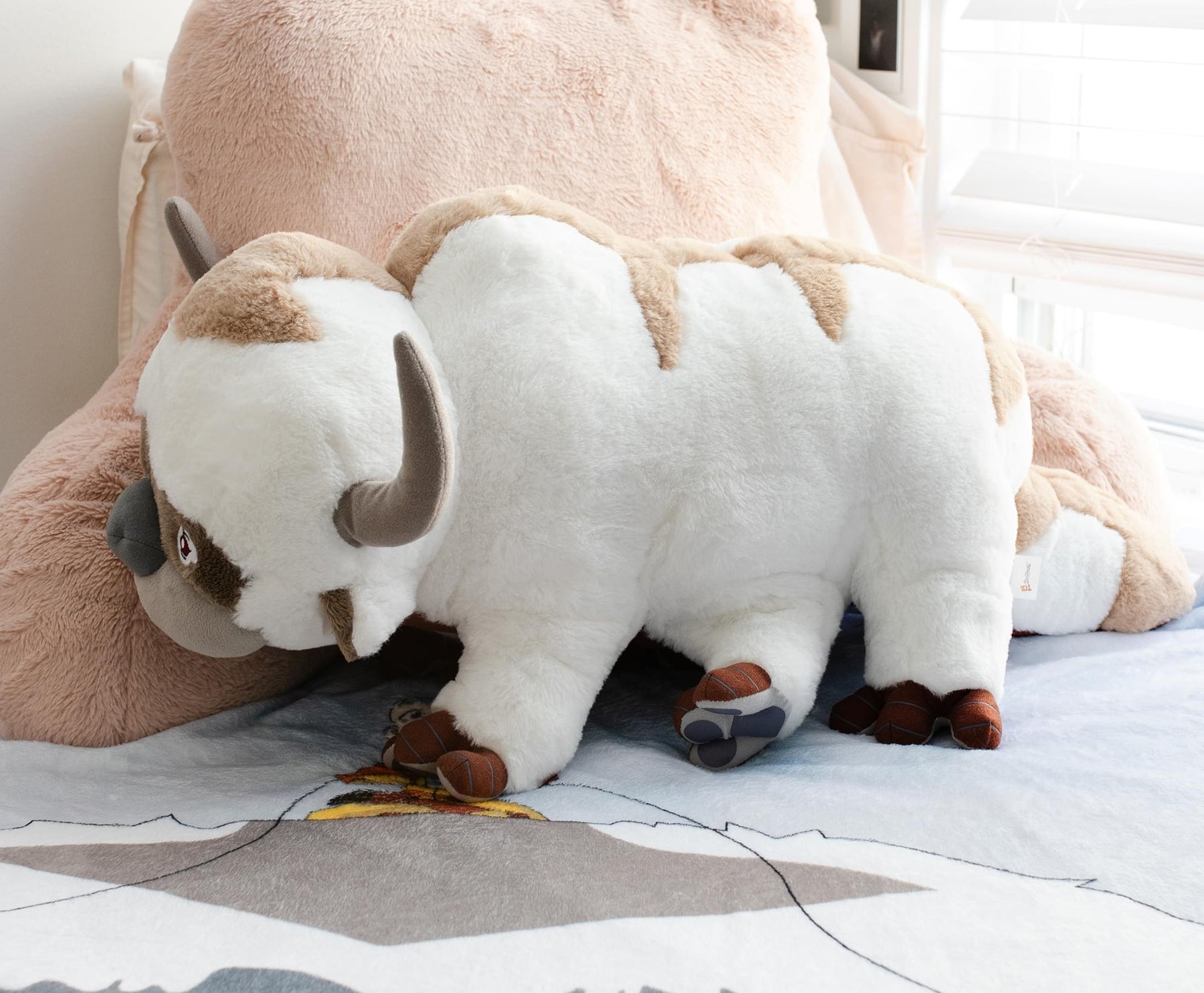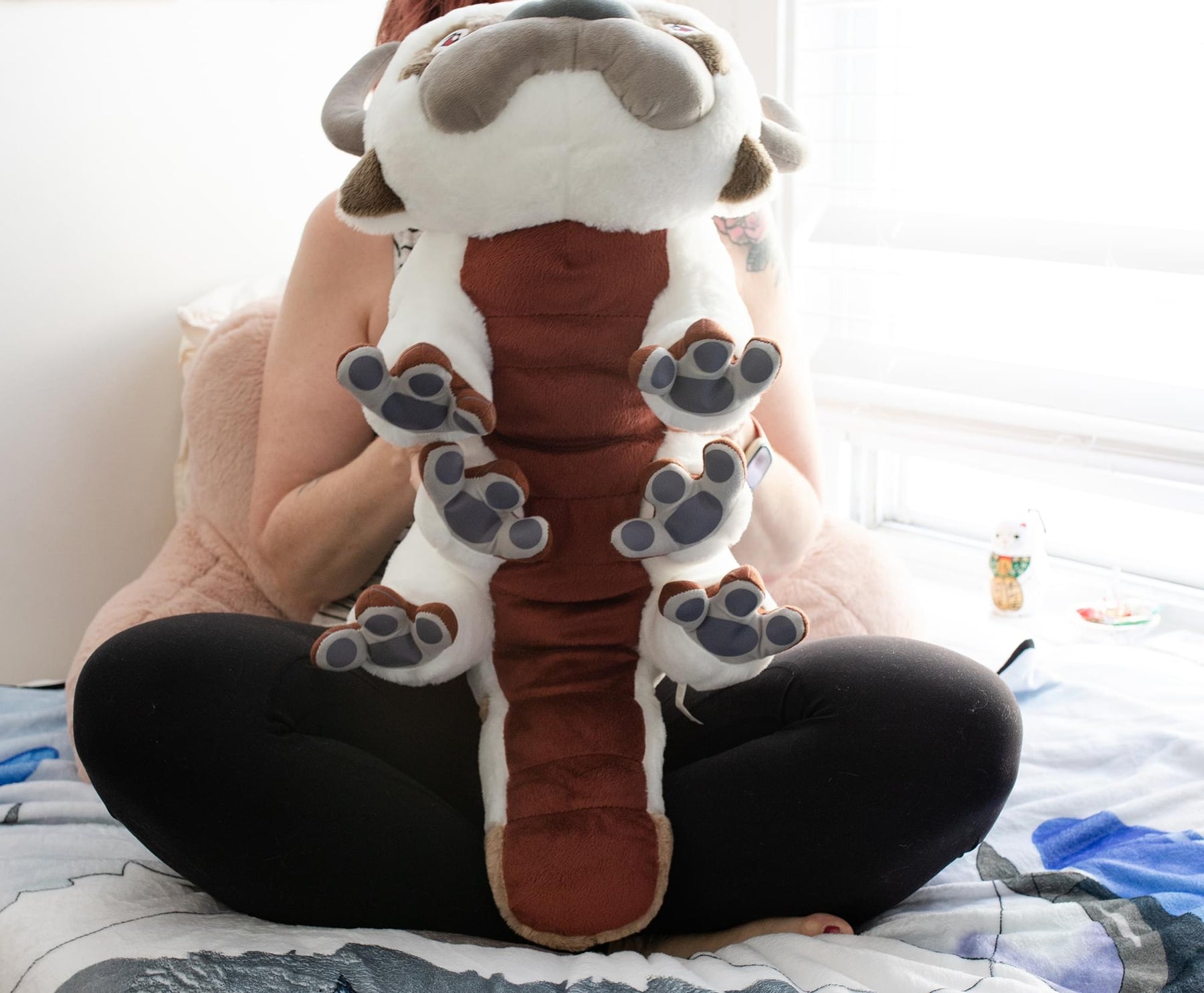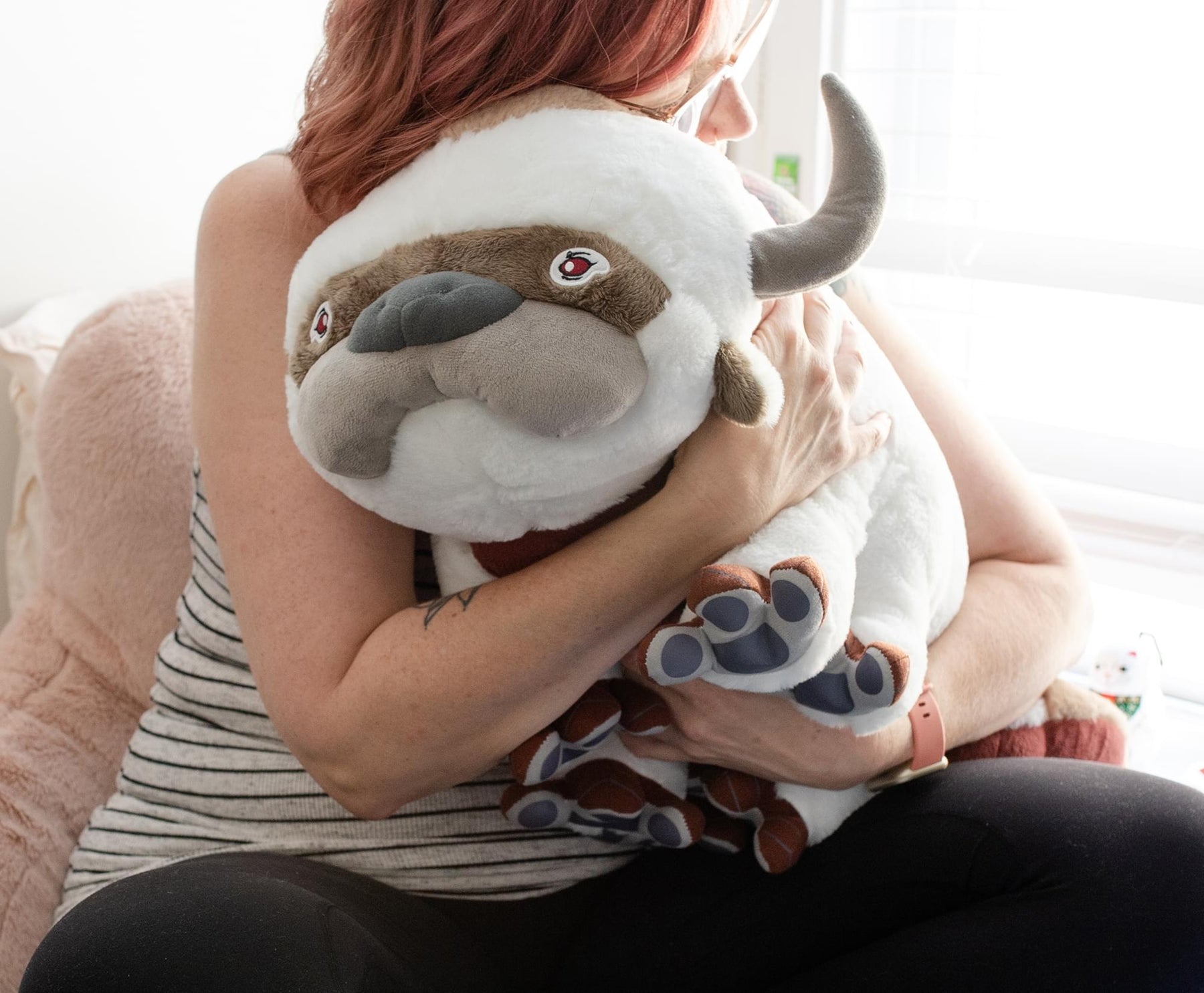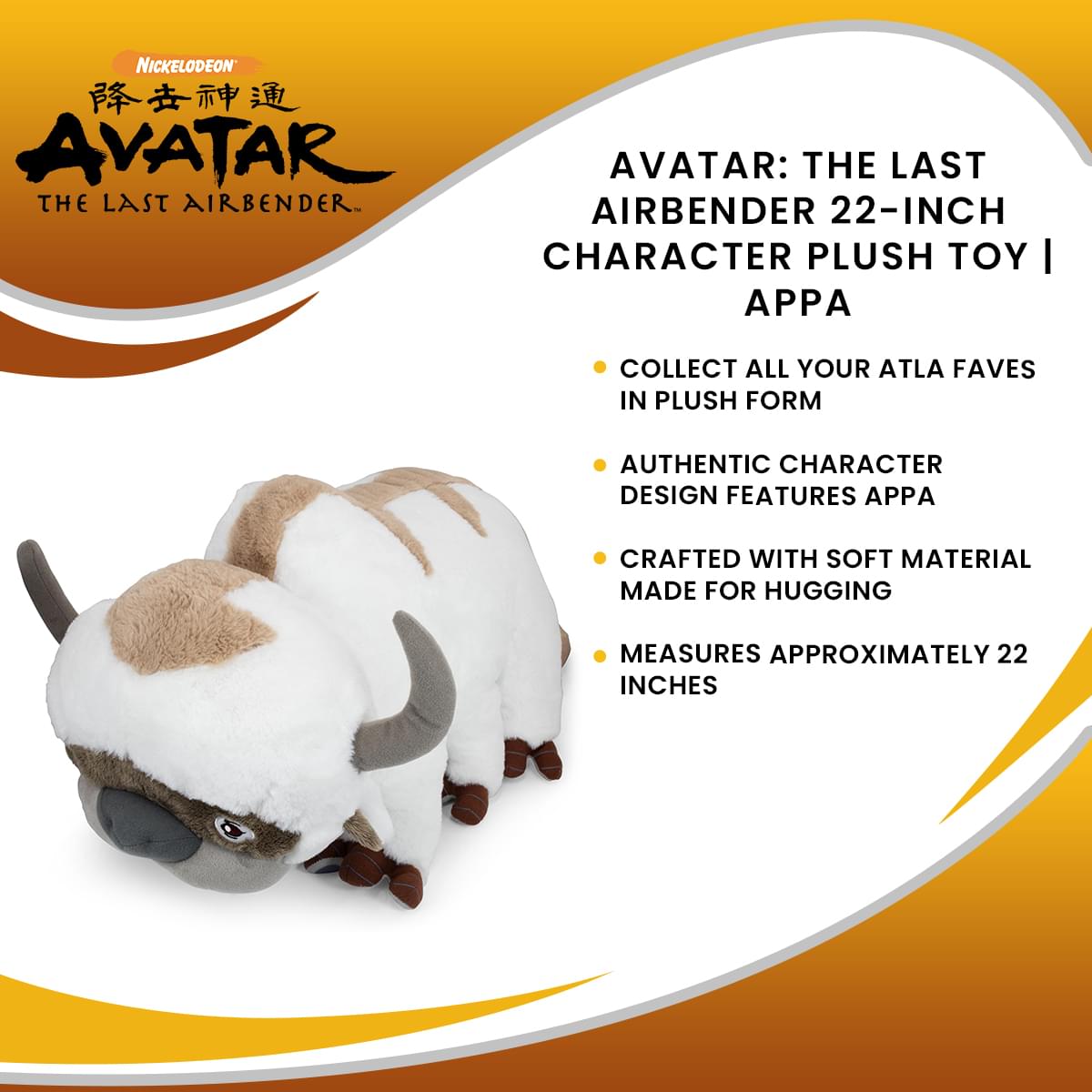 Avatar: The Last Airbender 22 Inch Character Plush Toy | Appa
The Biggest Flying Bison: Enjoy the soft side of Avatar: The Last Airbender with this huggable companion. Avatar Aang's loyal sky bison, Appa, is ready to fly you to your next adventure in cuddly plush form.
Comforting Companion For Air Nomads: Inspired by the sky bison from Avatar: The Last Airbender, this Appa plushie is made for hugs. The perfect size to cuddle, this plush toy collectible measures a massive 22 inches long.
Quality Snuggles For Any Avatar: Stuffed animal is made from extra huggable plush material. The furry design is crafted with quality fabric that makes this Appa plushie soft to the touch. For the best care, surface clean.
The Best Cuddle Buddy: Fans of all ages will love this original plush toy. This Appa plushie makes a great large pillow for reading, watching anime, studying, and sleepy nap time. Enjoy snuggling with this cozy sky bison.
Nickelodeon Toy Collectible: Travel the Four Nations with this officially licensed Appa plushie from Avatar: The Last Airbender. This precious stuffed animal assortment makes a cuddly addition to any fan's collection.
WATER. EARTH. FIRE. AIR.
Appa from Nickelodeon's hit animated television series Avatar: The Last Airbender is now a jumbo plush toy. This large and extra fluffy sky bison is perfect for playtime and the best cuddle buddy at bedtime.
Appa is ready to fly into new adventures with you, whether that's across the Four Nations or to binge-watch your favorite cartoon all over again.
CUDDLE WITH YOUR FANDOM
Super soft and huggable, bring home the beloved flying sky bison to master your cuddle bending skills. Made up of a whopping 22 inches of plush fabric, this large stuffed animal is designed for quality hugs.
AVATAR PLUSH TOY COLLECTIBLE
Carry Appa with you through childhood and beyond. This plush toy companion is parent-approved, fun and functional, and brings along the fun wherever he goes. Master the element of snuggling with this officially licensed Appa plush toy collectible from Avatar: The Last Airbender.