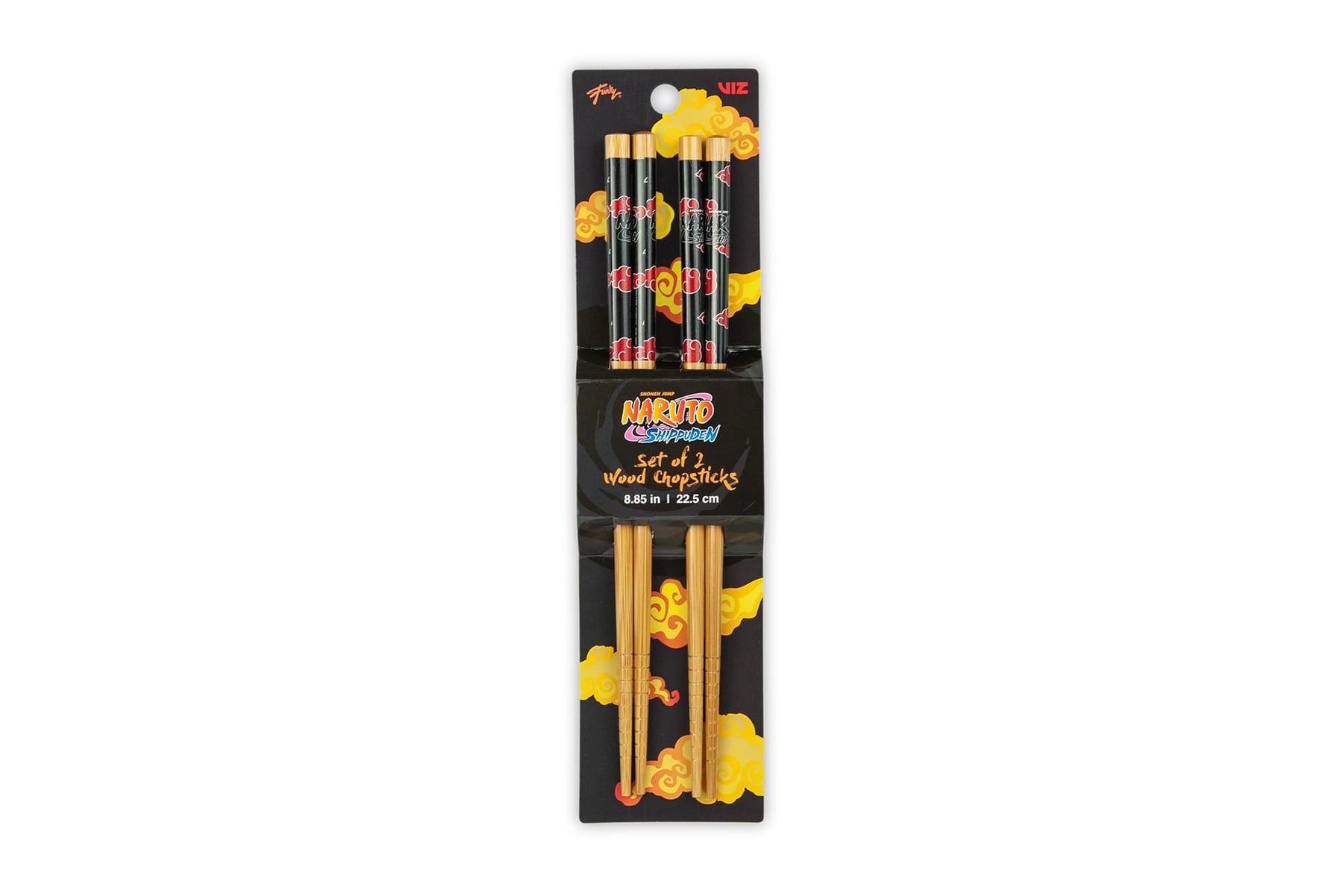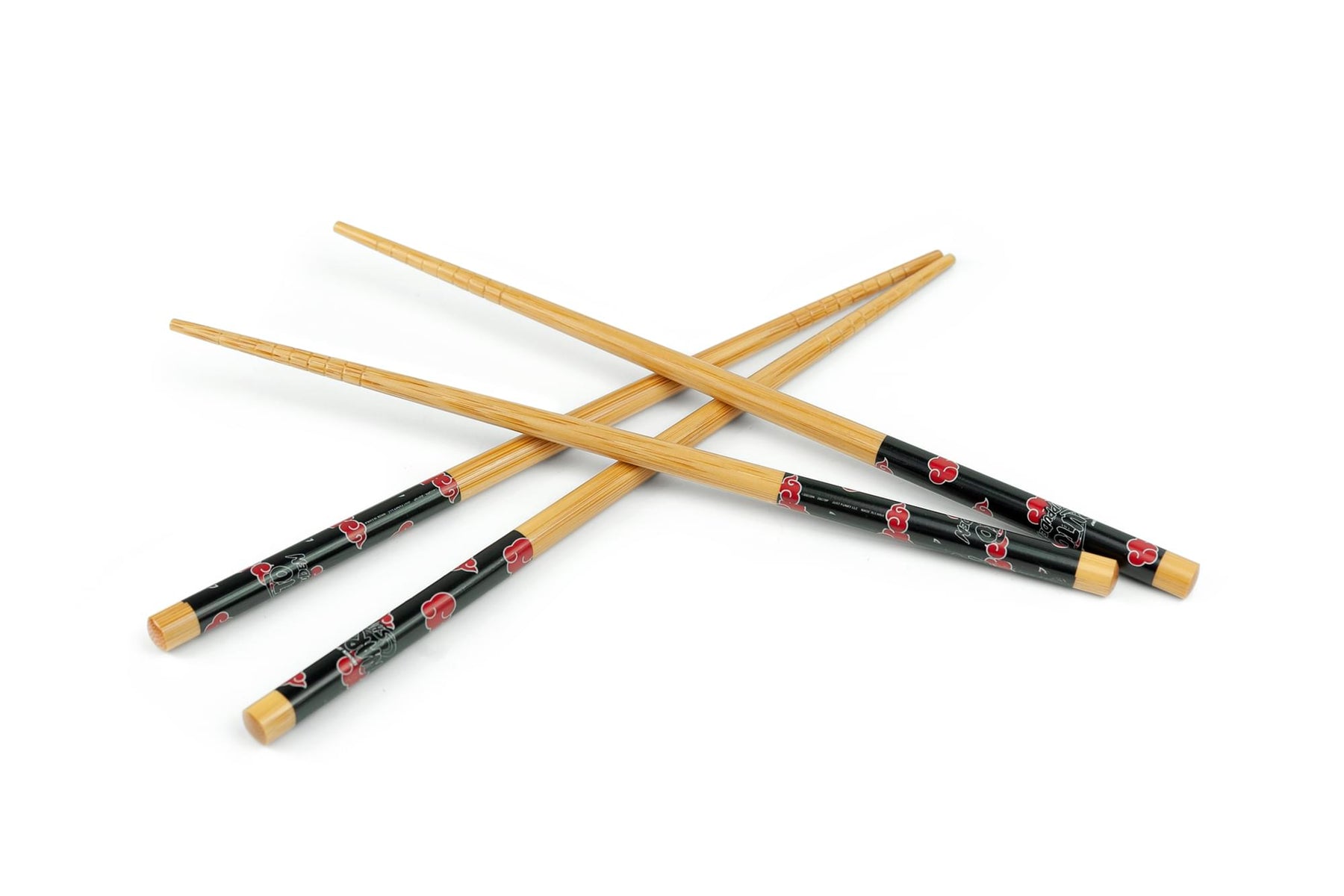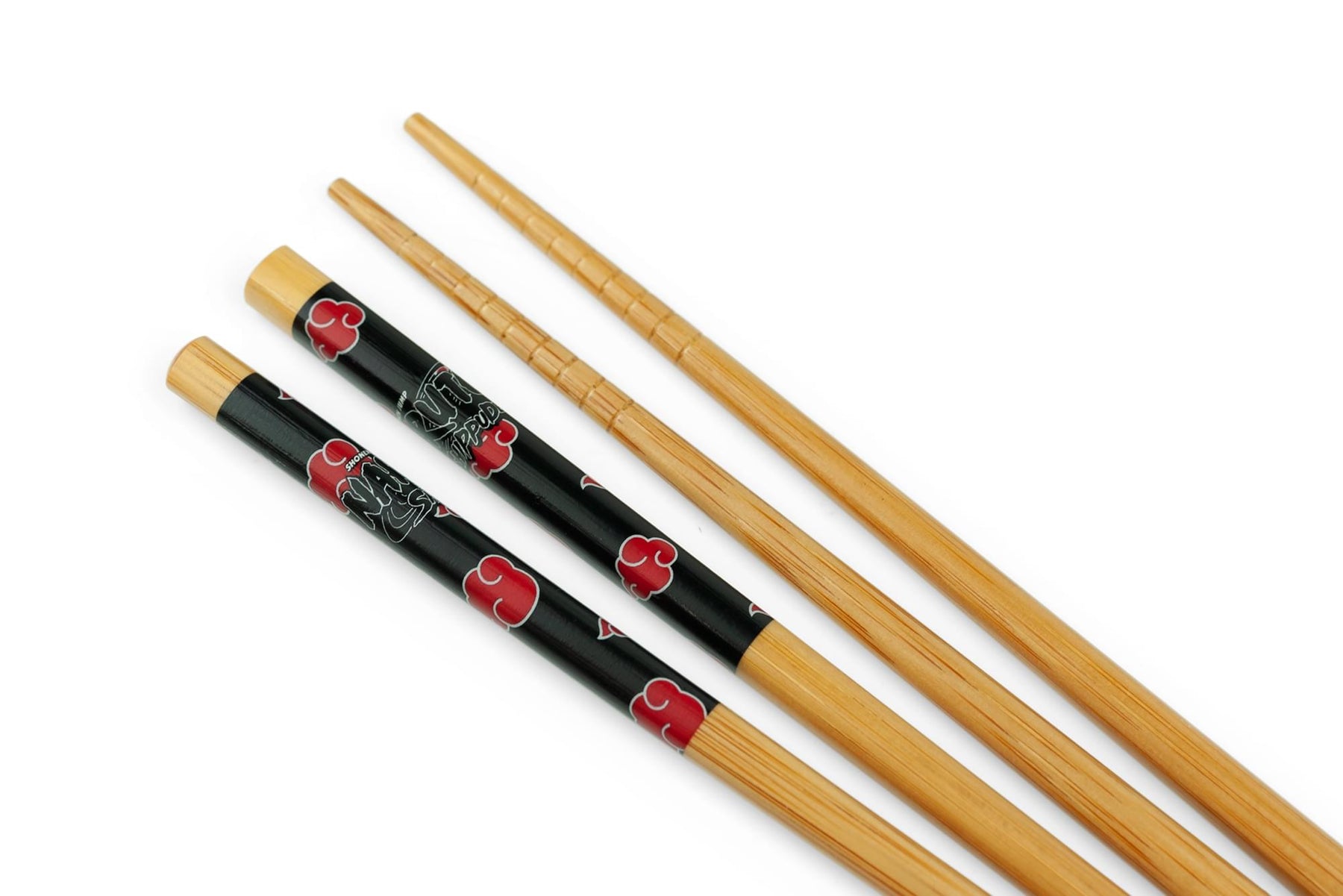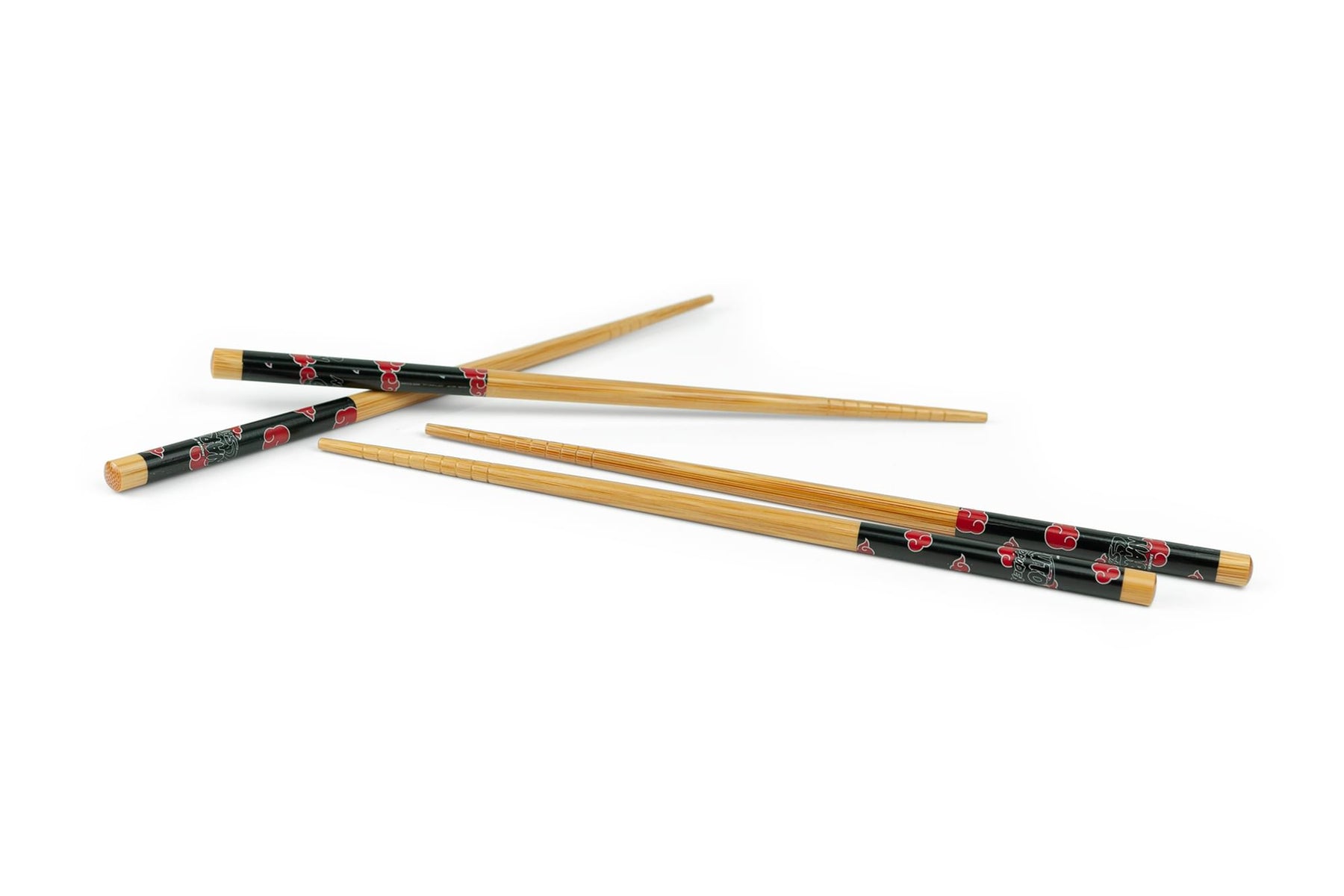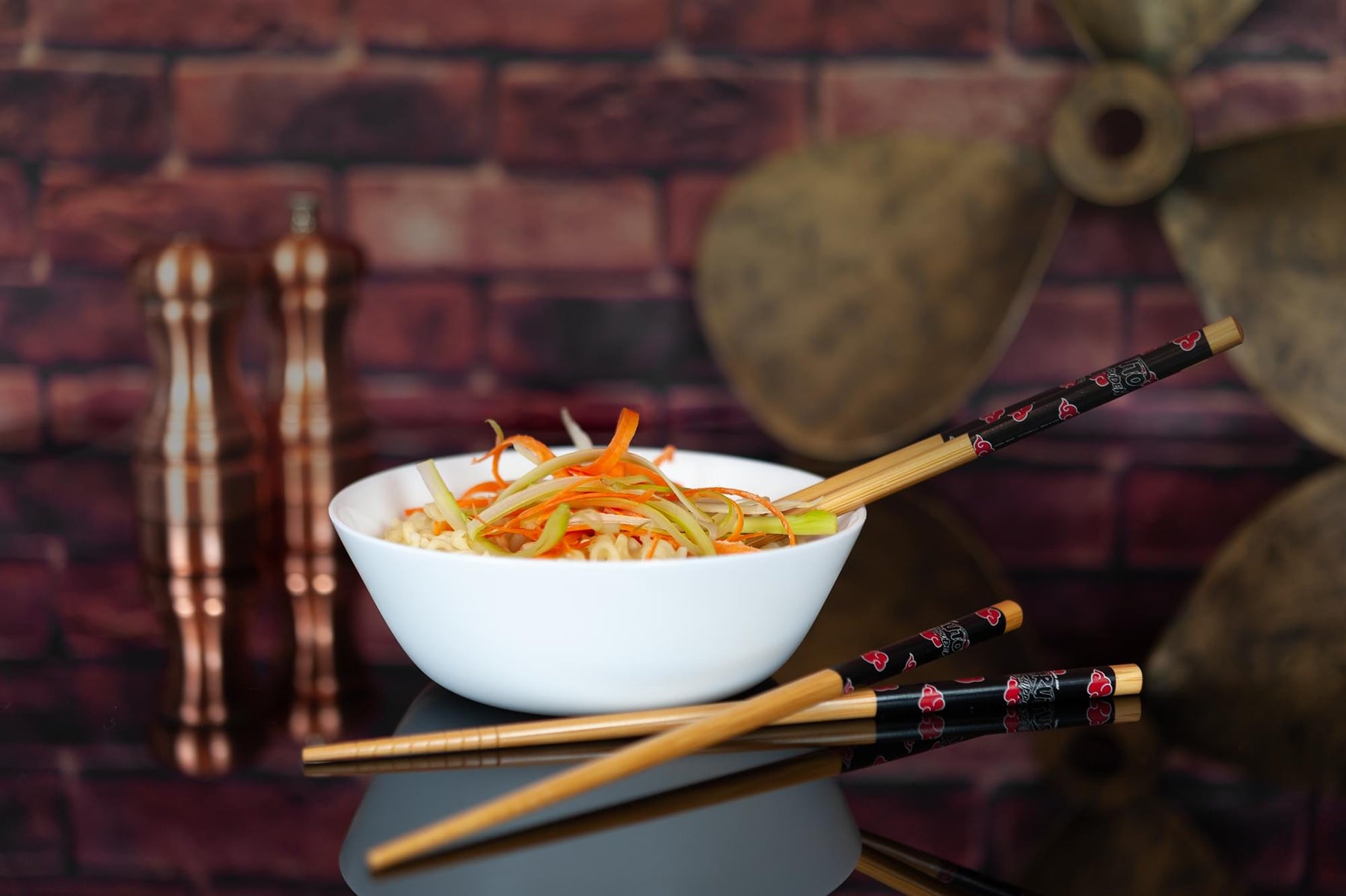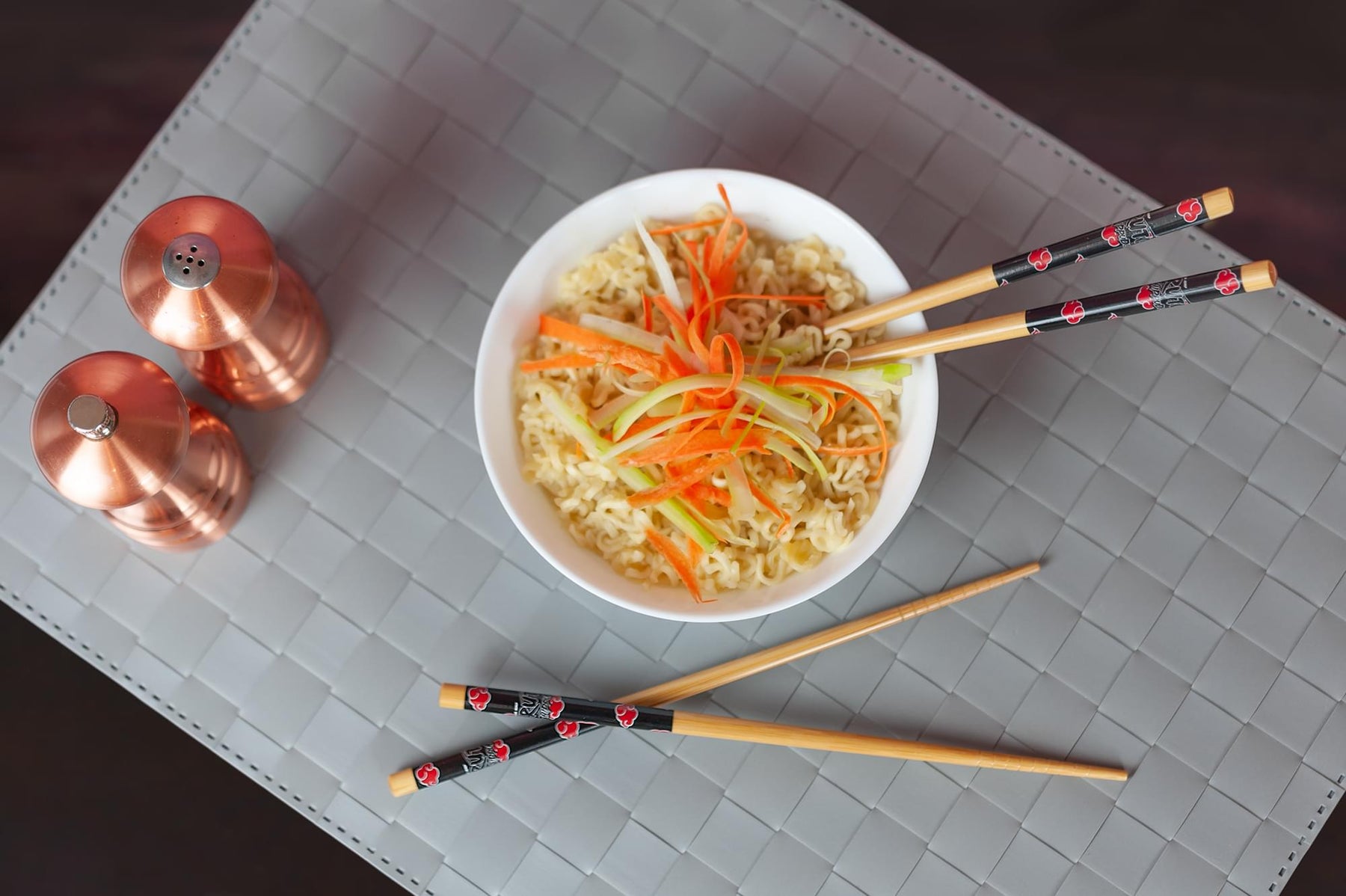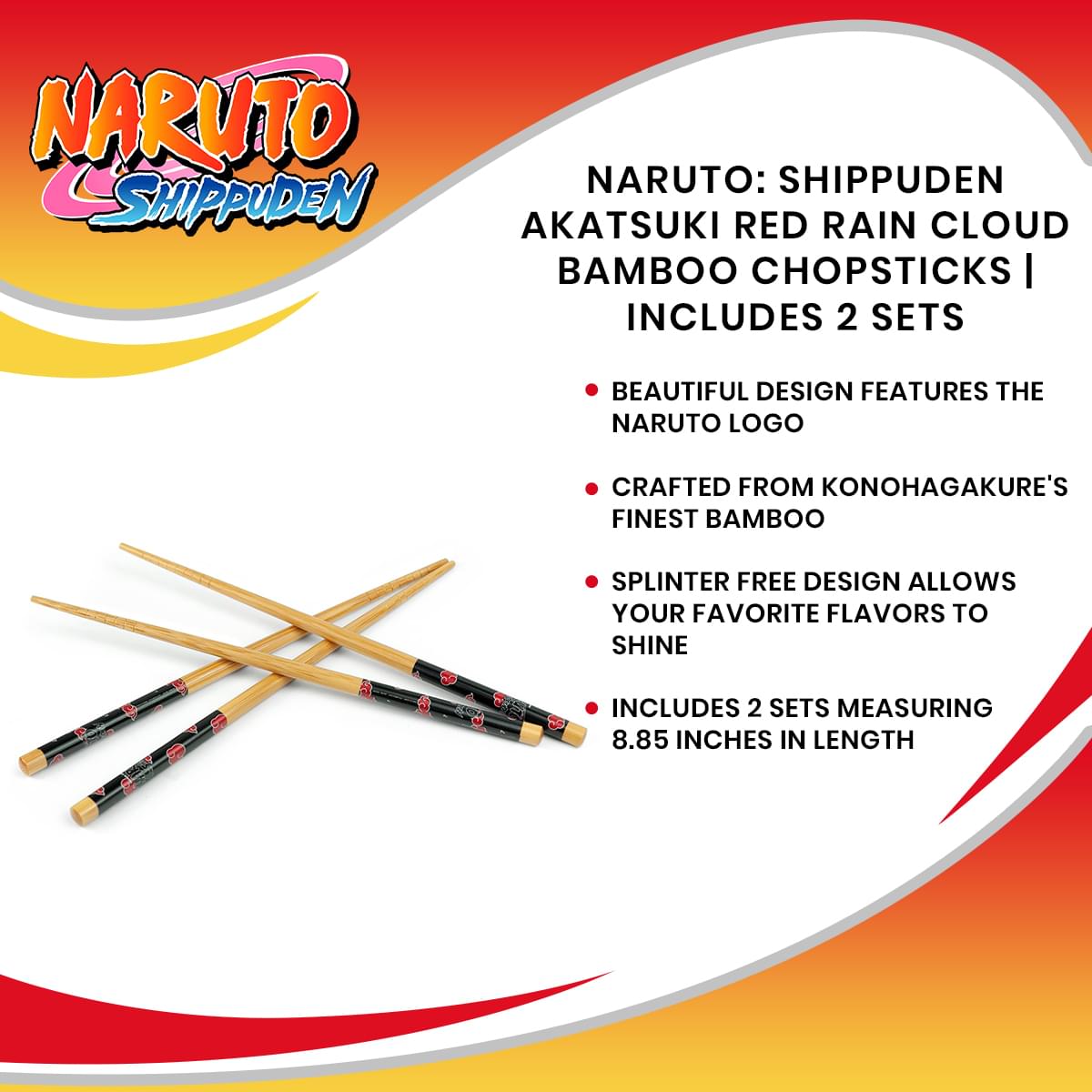 Naruto Shippuden Akatsuki Red Rain Cloud Bamboo Chopsticks | Includes 2 Sets
SHARE A MEAL WITH THE AKATSUKI: Fans of the Naruto: Shippuden series will quickly recognized the emblem of the Akatsuki on this collectible set of bamboo chopsticks! Now you can enjoy your favorite meals with the added flair of your favorite anime series!
SUITABLE FOR ANY SHINOBI: Designed with a tapered tip and grooved rings, these chopsticks are designed to make eating a breeze. Quickly grip your noodles, meats, or rice with these user-friendly chopsticks!
QUALITY BAMBOO CHOPSTICKS: Known for providing superior quality and practicality, this set of chopsticks is made from durable bamboo. Measuring 8.85 inches long, you can enjoy eating your way through mountains of delicious noodles, rice, and more!
PERFECT FOR A NARUTO MARATHON NIGHT: Settle in for a long night of shinobi, jutsu, and food. This themed set of Naruto: Shippuden chopsticks will complement your marathon night perfectly as you burn through your favorite meals and episodes!
FUN AND COLLECTIBLE: Whether you have an unreasonable amount of food to eat, or you simply enjoy collecting chopsticks, this set of Naruto: Shippuden chopsticks is perfect for any chopstick collector or anime fan!
TAKE YOUR FANDOM TO THE NEXT LEVEL
For fans of the Naruto series, nothing is more invigorating than the symbolism behind nearly everything. From their village emblems worn on their heads to the hand seals that make up their Jutsu, symbolism is everything in Naruto. This pair of wooden chopsticks bears the image of the Akatsuki, a shinobi group that exists apart from the regular system of hidden villages. Serving as a major source of criminals and villains, the Akatsuki prove to be a recurring antagonistic organization to Naruto and friends. Fans of the series who flock to the darker side of the shinobi tradition will absolutely love these chopsticks.
CHOICE CHOPSTICKS OF ANY SHINOBI
Crafted from quality bamboo, these Naruto themed chopsticks feature a smooth, splinter-free, surface. Perfect for noodles, rice, meats, and more, this chopstick set is ideal for daily use and Naruto-themed dinner parties. The tips of these 8.85-inch long chopsticks are gripped making grabbing chunks of food much easier. Flaunt your fandom for the Naruto: Shippuden series every day with these quality chopsticks in one hand, and endless bowls of ramen on the other hand!
I recommend this product
For any naruto fan.
Such a cool pair of chopsticks. Love them.
Read All About It on Our Blog
Trending Geek